Top 16 Wedding Hashtags for Instagram for Your Big Day
Was it even a wedding if it didn't make it to the 'gram? Use these popular wedding hashtags for Instagram and show everyone how amazing the ceremonies were.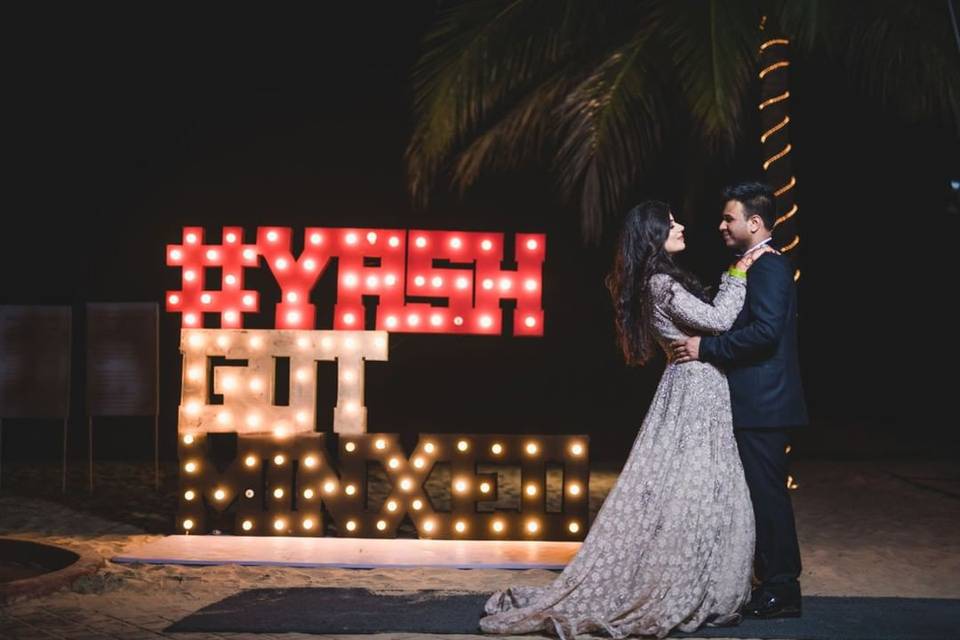 There used to be a time when everyone would wait to find out how they looked at a wedding or an event because the photographs would be under development at the cameraman's studio. But the advent of the internet and more precisely Instagram, you can find out just that within seconds of your arrival. Join the party virtual and literal and have fun using these wedding hashtags for Instagram.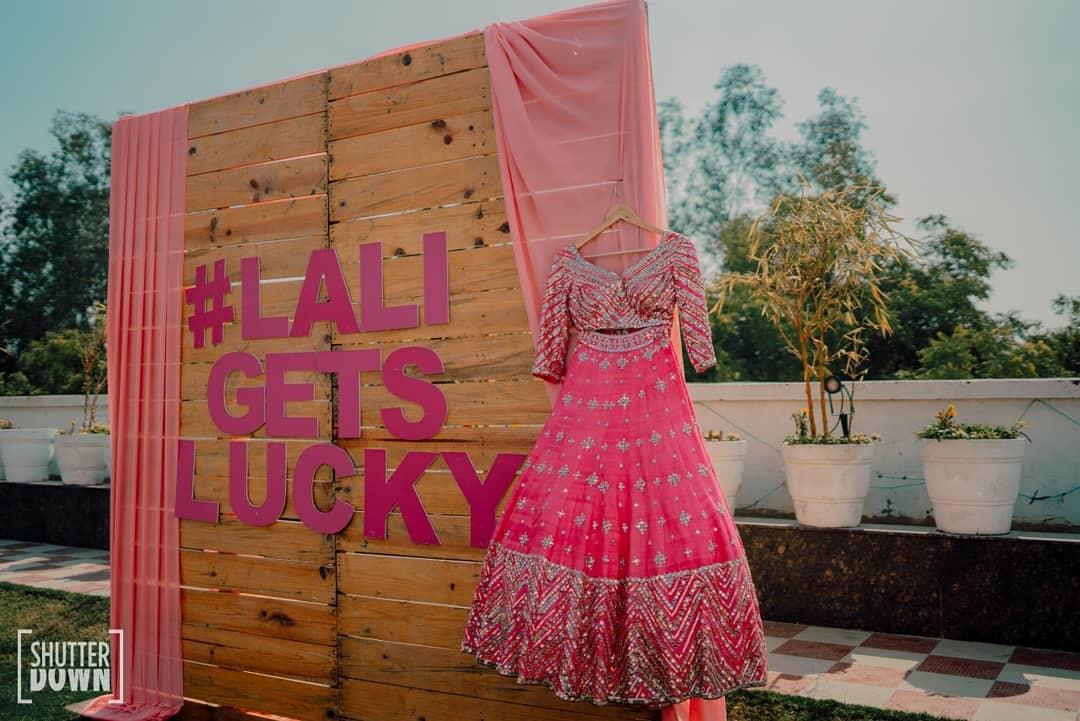 These hashtags are not your run-off-the-mill branded messages for they have a unique characteristic which ties everyone in the wedding together. Be it the ones who are putting it together, the ones who are in it, or the people who are just attending the ceremonies. There's something for everyone in our list of wedding hashtags for Instagram that you can refer to the next time you are posting a wedding picture.
A. Be Creative: Couple Name Hashtags
We had to start our list of the most amazing and user-friendly wedding hashtags for Instagram with the creative and quirky couple name hashtags. Well, they are the shiz right now, aren't they? And the best part is that every couple name hashtag is unique (mostly).
1. #Virushka: Virat & Anushka
Image courtesy: Stories by Joseph Radhik
One of our absolute favourites #Virushka took over all of our Instagram feeds when Virat Kohli and Anushka Sharma tied the knot at a beautiful wedding ceremony in Tuscany in December 2017. The photographs flooded the internet with both of them looking absolutely breathtaking in their Sabyasachi outfits.
This particular hashtag from our list of wedding hashtags for Instagram picked up after the couple shared the gorgeous photographs from their D-Day on their respective profiles, and it has stuck around. Yes, the couple name and the hashtag are both popularly used. And hey, we aren't complaining!
2. #Nickyanka: Nick & Priyanka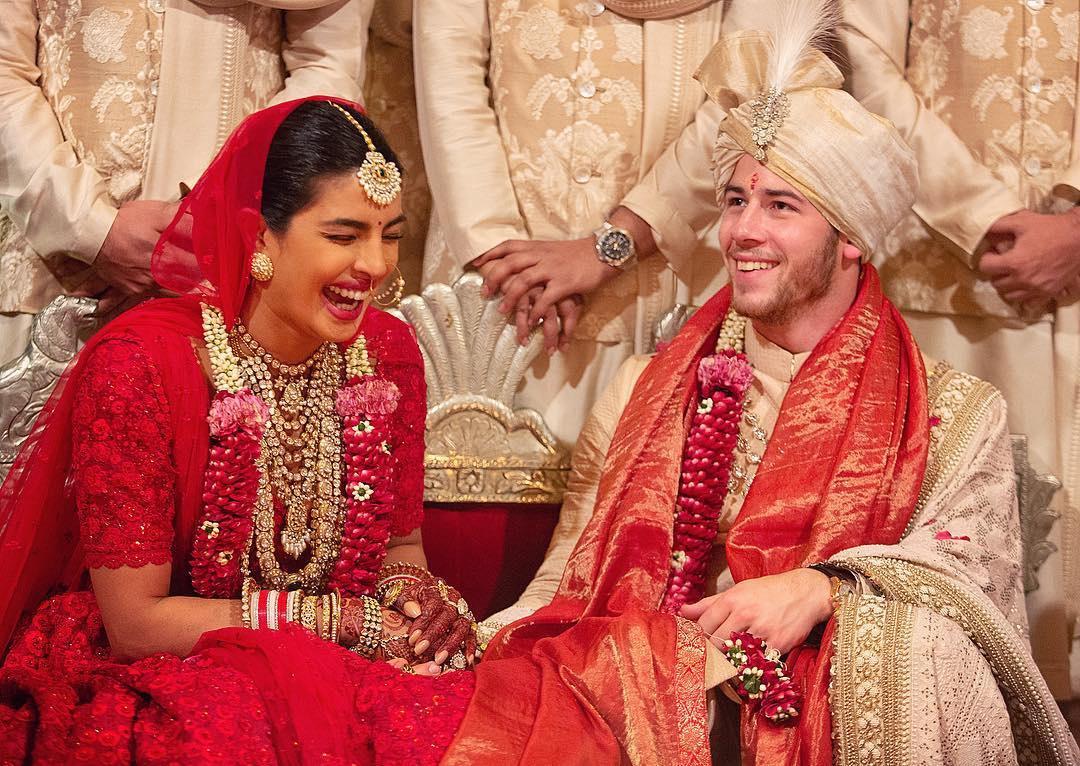 Image courtesy: Fine Art Wedding Photographer
Another popular and loved celebrity couple name hashtag is #Nickyanka. Just like other wedding hashtags for Instagram, this one was seen used with every photograph from Priyanka Chopra and Nick Jonas' wedding ceremonies.
We guess, Priyanka and Nick finally decided to let go of #Prick (yeah, our desi girl loved this name particularly) and decided to use #Nickyanka to share all their beautiful and memorable moments with us.
Wedding hashtags for Instagram like this one are fun, easy to come up with, and always unique. Just combine the names of the bride and groom, and voila! You have got yourself a perfect and exceptional wedding hashtag.
3. #Teja: Teji & Jai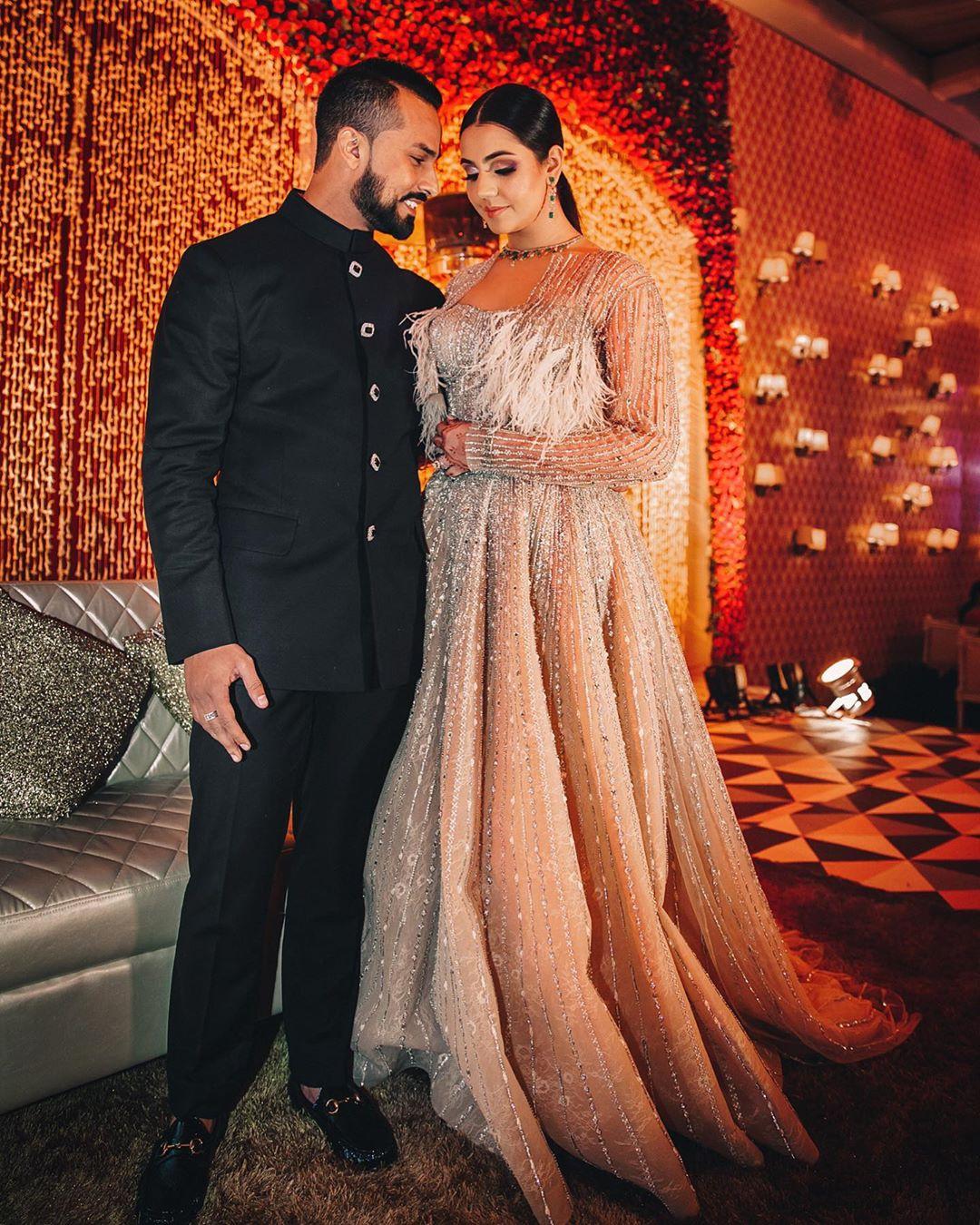 Image courtesy: Shades Photography by Ashwin M.
Celebrities and power couples are not the only ones who come up with quirky wedding hashtags for Instagram, every couple does it. It is because everyone these days wants to share their best moments from their special day with a larger audience. The aim is to have a wedding that is talked about not just by the guests, but also by the online friends and their Insta-fam.
#Teja is the perfect example of what we are talking about. Teji and Jai decided to use #Teja and ask all their friends and family, and even the wedding photographers to use this particular hashtag apart from the plethora of other wedding hashtags for Instagram every time someone shared a photograph from the ceremony.
B. Outfit Hashtags
Now that you are buying designer wedding outfits and accessorising them with stunning jewellery, make sure you use the right wedding hashtags for Instagram and take the 'gram by storm. Here are some hashtags that you can use when you share the photographs.
4. #BridalLook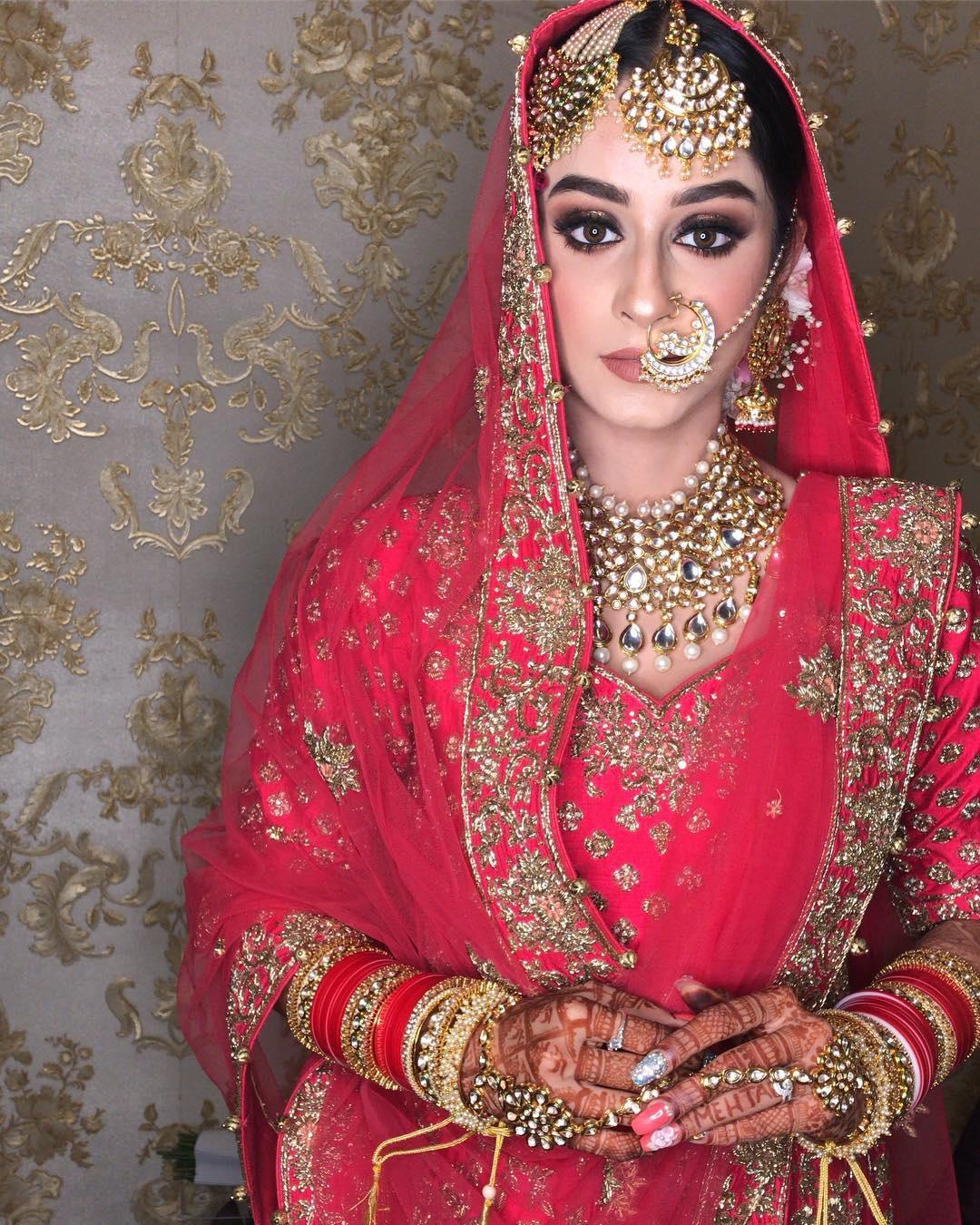 When posting a wedding photograph that focuses on all the elements of your bridal look - outfit, jewellery, makeup, and more on Instagram, don't forget to use #BridalLook.
Wedding hashtags for Instagram such as this one is perfect when you are revealing your bridal look on the 'gram for the first time.
5. #BridalLehenga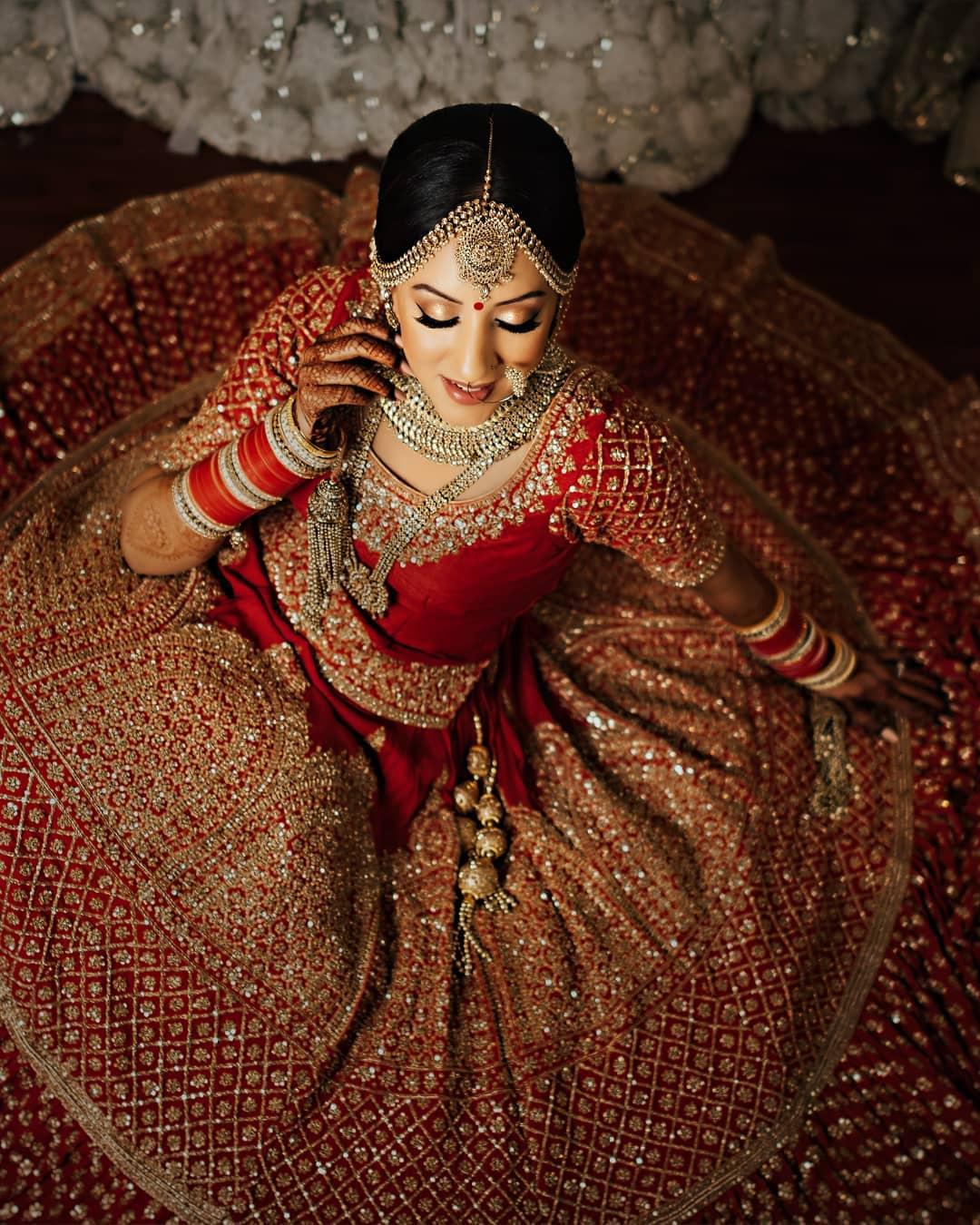 Image courtesy: Amrit Photography
Planning to give your Insta-fam a close-up look of the intricate and ornate work on your bridal lehenga? Use #BridalLehenga and watch everyone go gaga over the design (and how amazing you look) in your Instagram comment section.
This hashtag is one of the popularly used wedding hashtags for Instagram when the bride shares the pictures of her wedding outfit.
6. #WeddingLook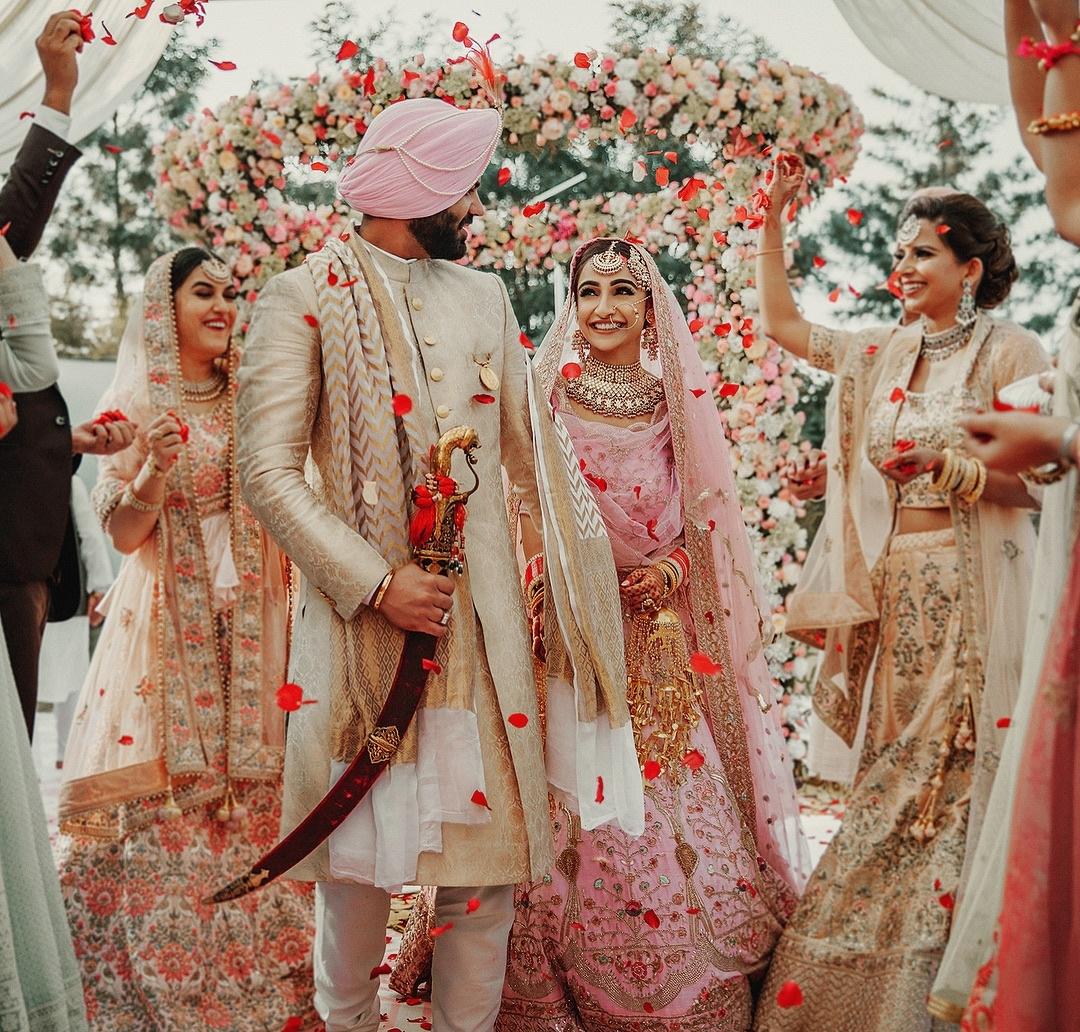 Image courtesy: Shades Photography by Ashwin M.
#WeddingLook can be used by anyone, yes, we mean anyone. So whether you are the bride, the groom, or the guest, you can use this hashtag from our curated list of wedding hashtags for Instagram to flaunt what you wore to the wedding.
It could be a close-up shot or a complete head to toe shot, in fact, you can even use this hashtag with a boomerang, and show-off that stunning wedding outfit and look of yours.
C. Hashtags For The Bride
We have also listed a few wedding hashtags for Instagram specifically for the brides. So, up your Insta game with these popularly used hashtags and make your look and wedding Insta-famous, girl.
7. #BridesOfIndia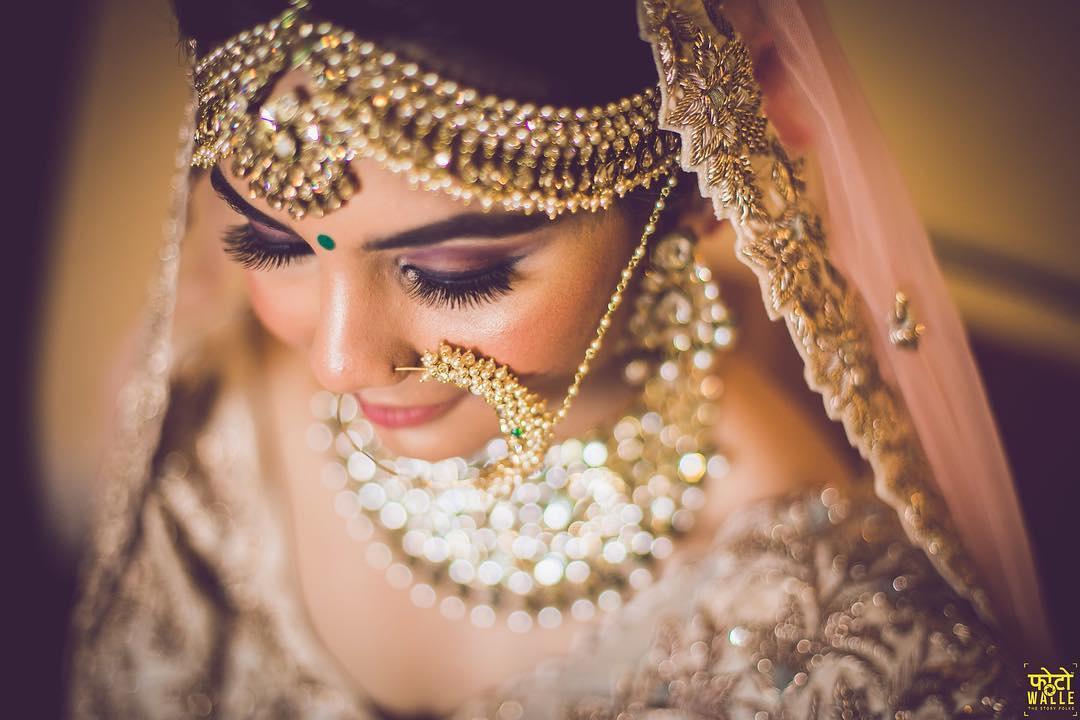 Image: WeddingHashtagsForInstagram-Fotowalle-BridesOfIndia
From this list of wedding hashtags for Instagram, #BridesOfIndia is the go-to hashtag for all Indian brides-to-be. This one, in particular, works perfectly if you are posting a photograph that focuses on the major elements of the Indian bride's wedding look like her jewellery, heavy wedding outfit, and the bridal makeup.
8. #Brides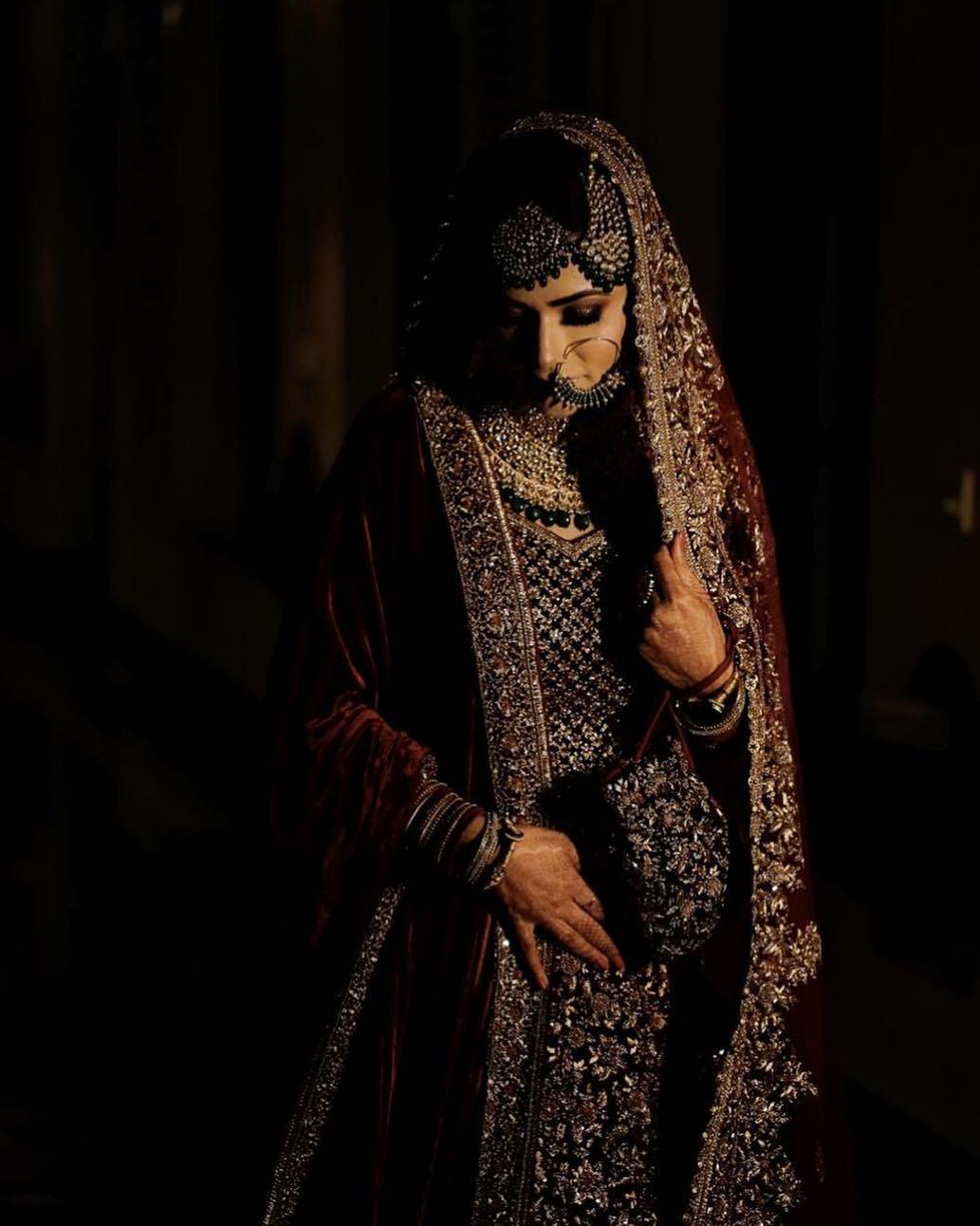 No matter what kind of a wedding you have or where you have it, #Brides works well for all brides. So whether you are getting married in a church in an alluring white dress, in a gurudwara in that gorgeous lehenga or having a Muslim wedding, if you are a bride (or posting a picture of your BFF who just got married), use this hashtag from our list of wedding hashtags for Instagram.
It is quite popularly used, plus, if you want to look for bridal wear inspirations, you should check out this hashtag. You will find some beautiful photographs.
9. #BridesOfInstagram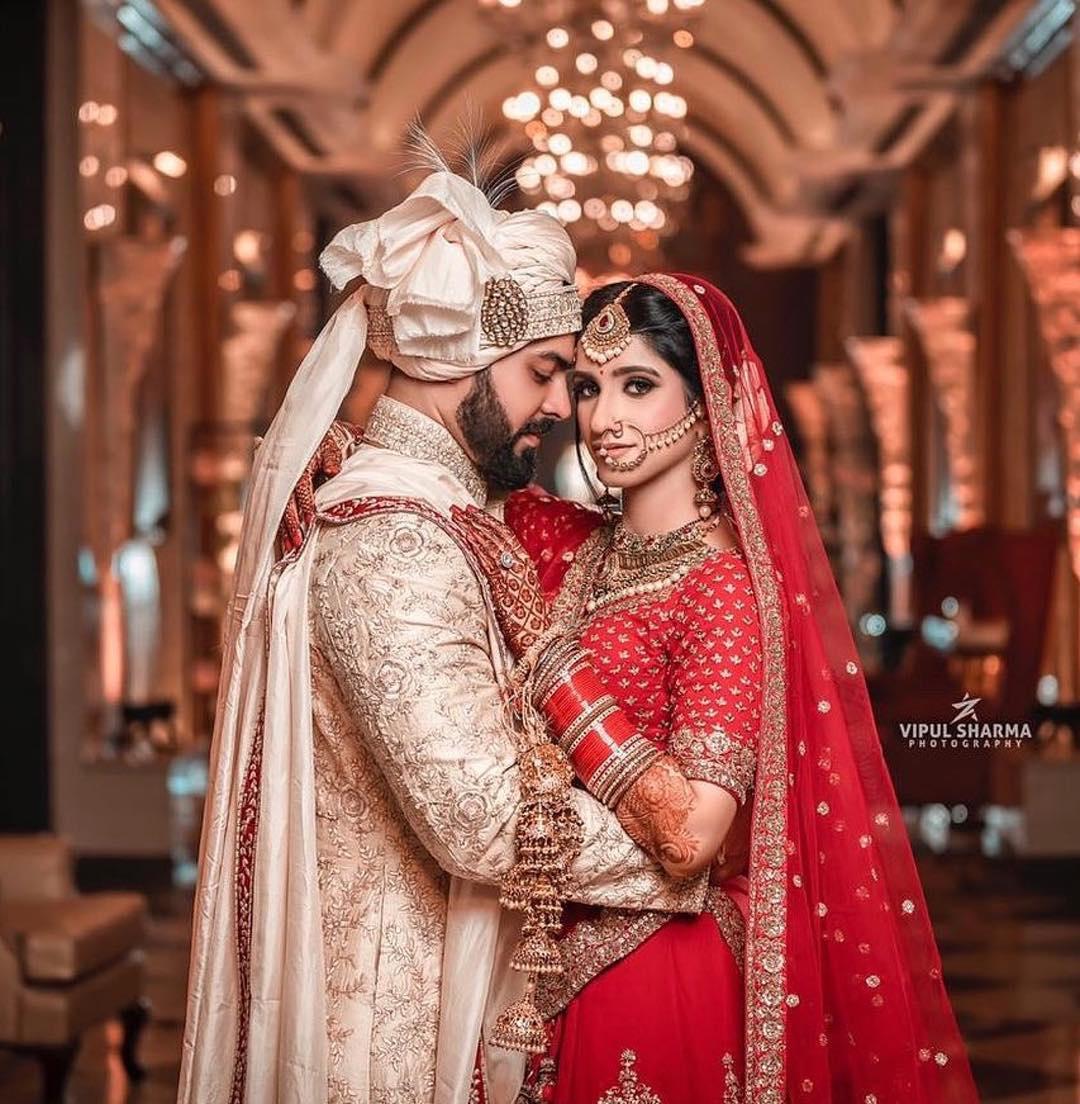 #BridesOfInstagram much like #Brides is popularly used with almost every Instagram post that features a bride. Wedding hashtags for Instagram like #BridesOfInstagram is a frequently searched hashtag, and the posts that show up with this hashtag are mostly aesthetically pleasing and on point.
D. Hashtags For The Squad
In our list of top wedding hashtags for Instagram, there's something for everyone. The bride, the groom, and the guests, and their respective squads. So if you are one of the bridesmaids or groomsmen, don't forget to use these hashtags.
10. #SquadGoals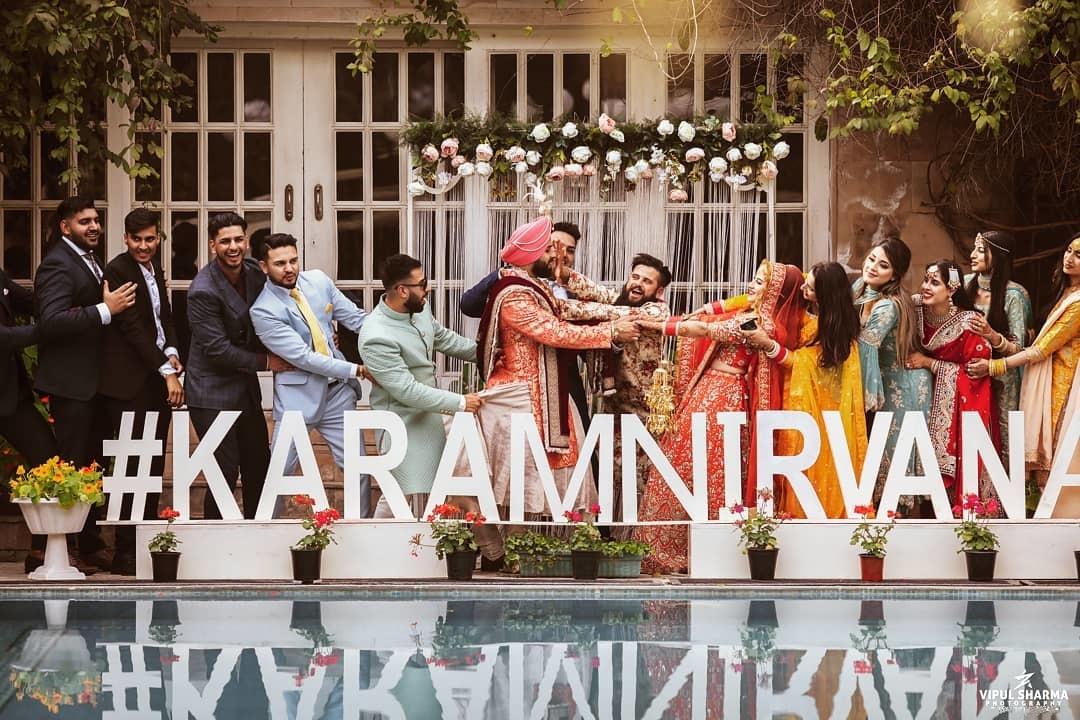 Whether you are sharing a photograph of your respective squad or a combined picture of the best friends of the bride and the groom, #SquadGoals is the perfect hashtag.
You can choose to create (or re-create) a fun setup like this one right here or be creative and come up with new ideas for a photograph that will scream #SquadGoals.
11. #TeamBride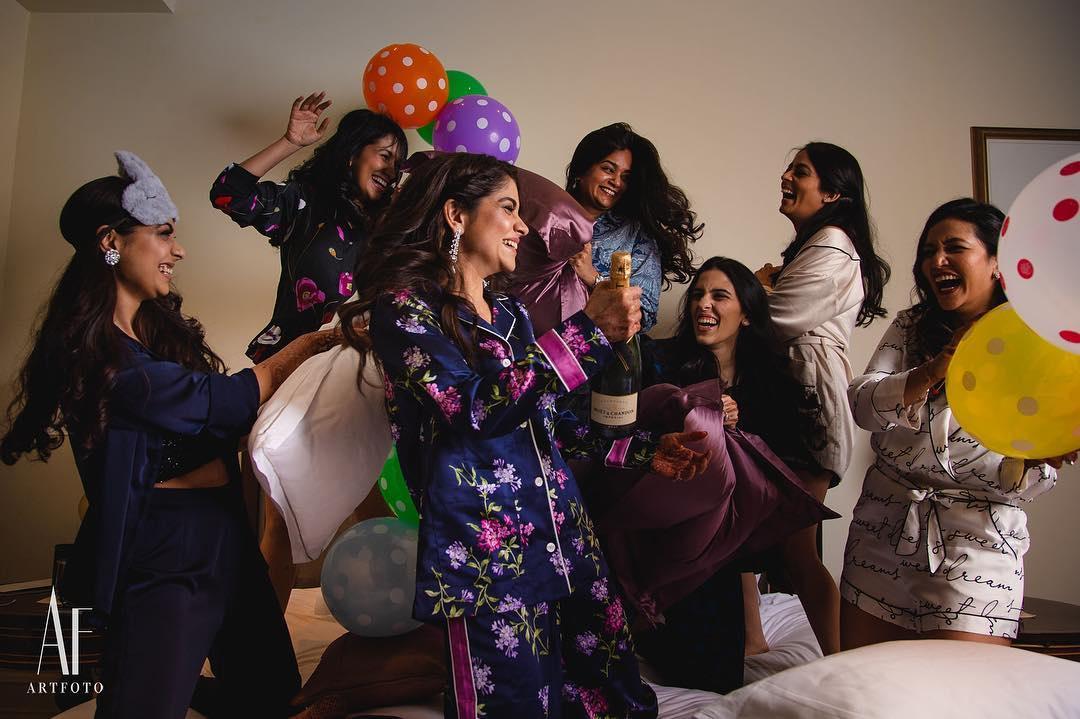 Decided to share a fun picture from your unforgettable bachelorette party on the 'gram? Weddings hashtags for Instagram like #TeamBride would be an ideal hashtag to use with it.
If you are using #TeamBride with a photograph, make sure that it has captured the fun and happy sight of the bride and her girlfriends. However, this hashtag is not just limited to photographs of the bride-to-be with her girl gang, a photograph featuring the bride's side of the family and friends would also be a great fit for this hashtag.
12. #TeamGroom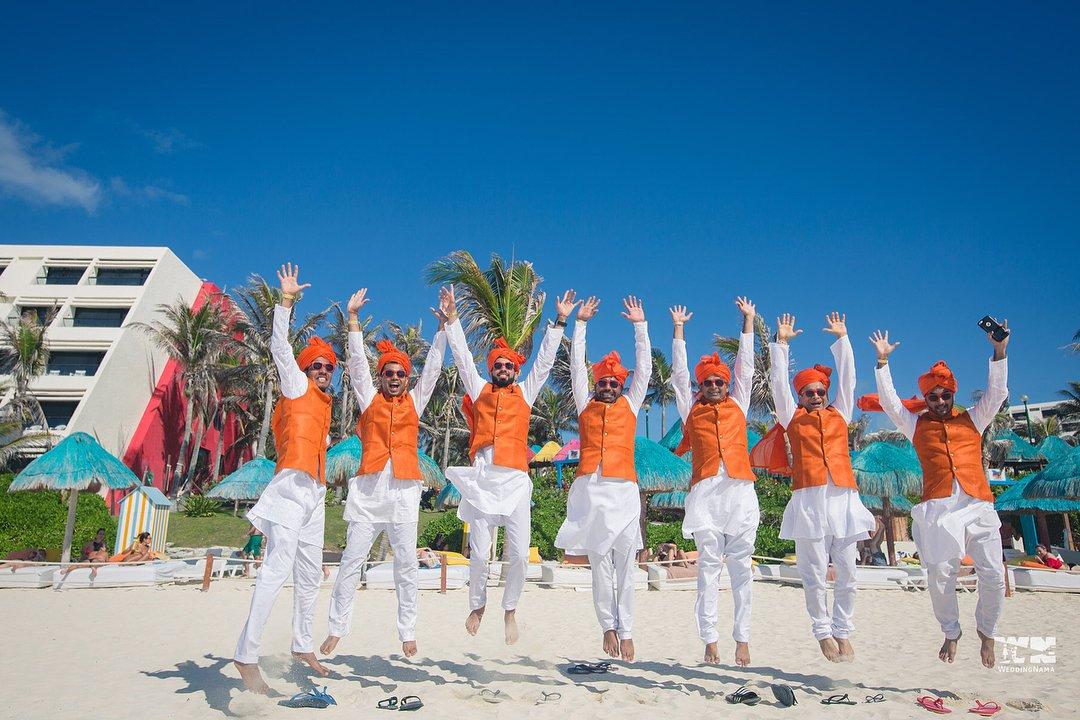 Perfect for a photograph of the groom and his gang in their element, #TeamGroom is one of the famous wedding hashtags for Instagram used by the groomsmen.
Again, just like #TeamBride, you can use #TeamGroom if you are sharing a photograph of the Baraat or a snapshot of the ladkewalaas.
13. #Bridesmaids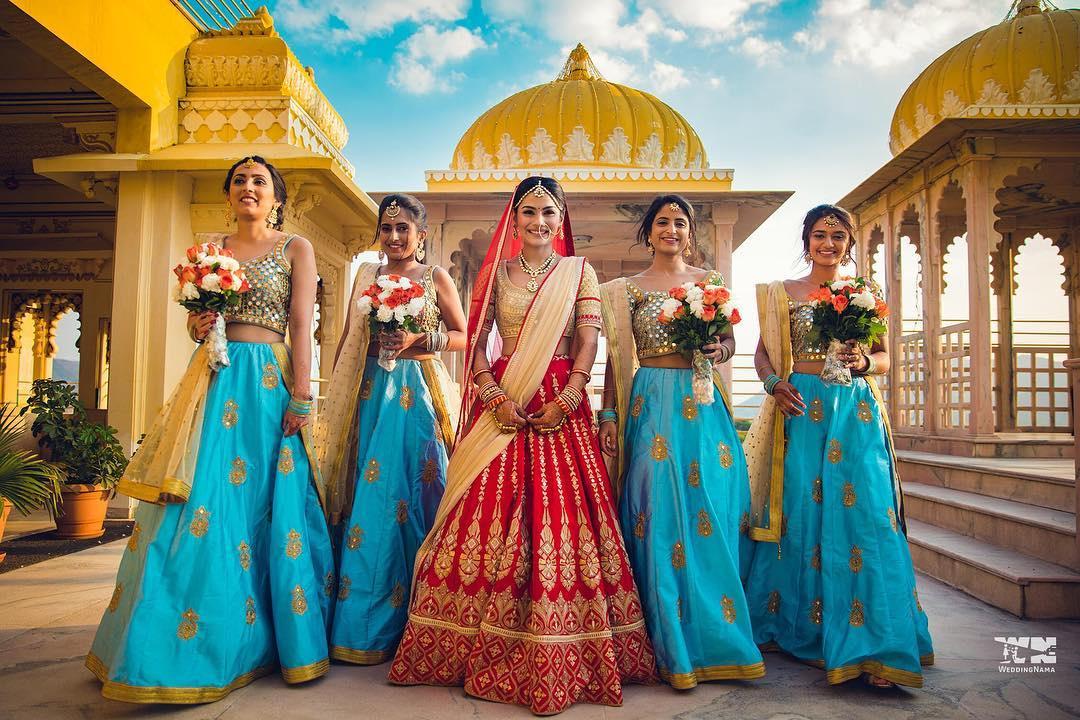 You should use #Bridemaids for every time you post a picture of you and your girls all decked up for the wedding ceremonies. You can look up wedding hashtags for Instagram like this one and take inspiration from what other bridesmaids wore or did to make their BFF's big day special.
14. #Groomsmen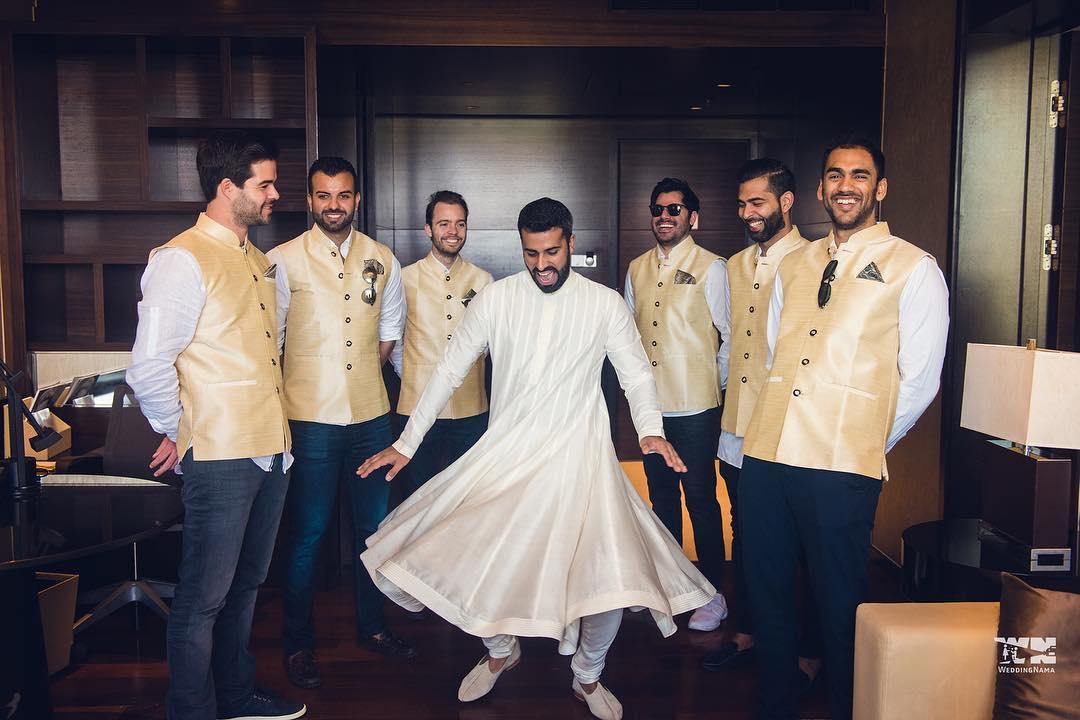 #Groomsmen is to men what #Bridesmaids is to women. And let's be honest, who doesn't like being a part of a fun and happening group? So, boys, now that your buddy's big day is here, why not share his happiness in person and on Instagram?
Wedding hashtags for Instagram like #Groomsmen is usually used with photographs where the groom and his gang are either all posey or are just in their element doing what they do best - having fun.
E. Fun Wedding Hashtags
Let everyone know what was so special and amazing about the wedding with some fun wedding hashtags for Instagram. Find out what we are talking about with these wedding hashtags.
15. #BigFatIndianWeddings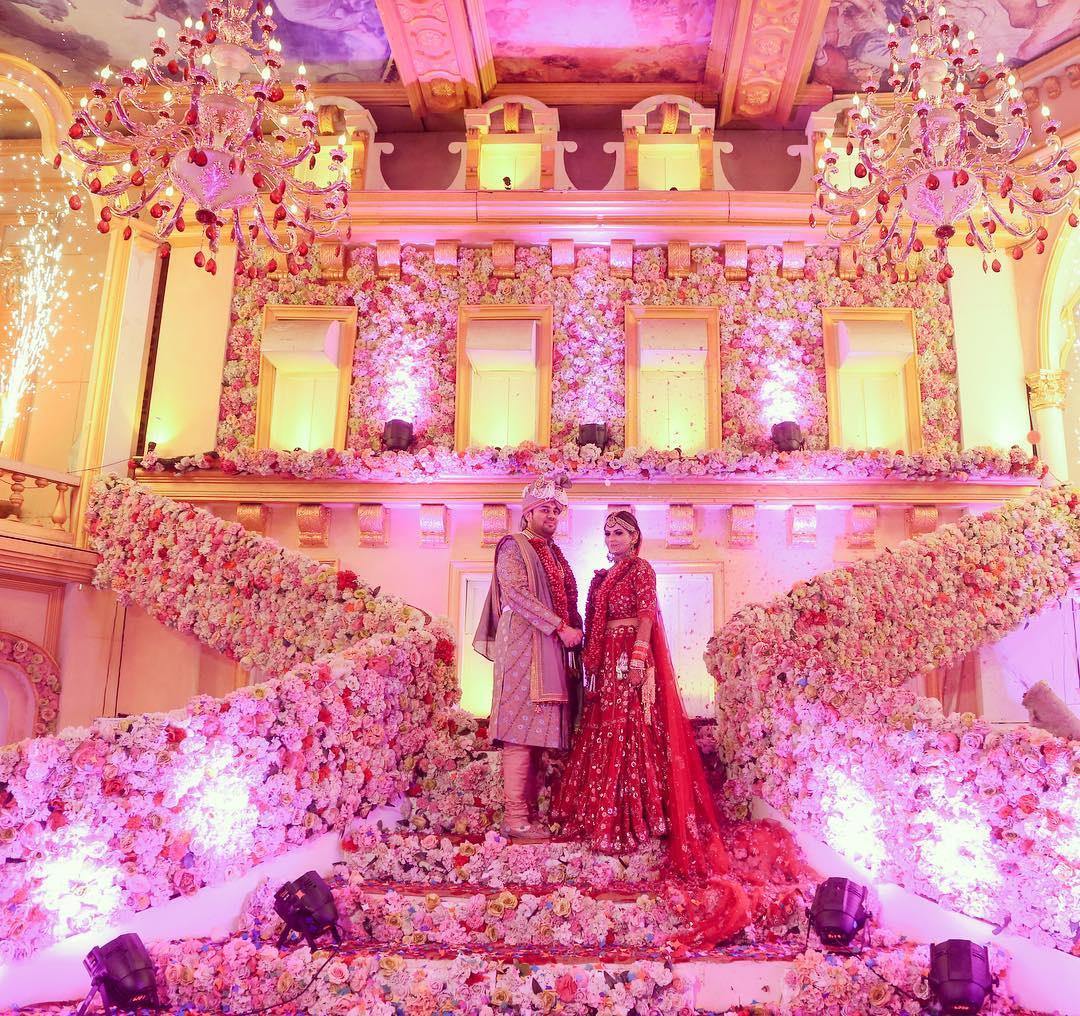 Whether you are attending a big fat Indian wedding as a guest or are having one, this hashtag from our list of wedding hashtags for Instagram is used every time someone posts a photograph or video from the said type of wedding.
#BigFatIndianWeddings often feature weddings that are larger than life in each and every aspect - food, venue, decor, and more.
16. #WeddingStories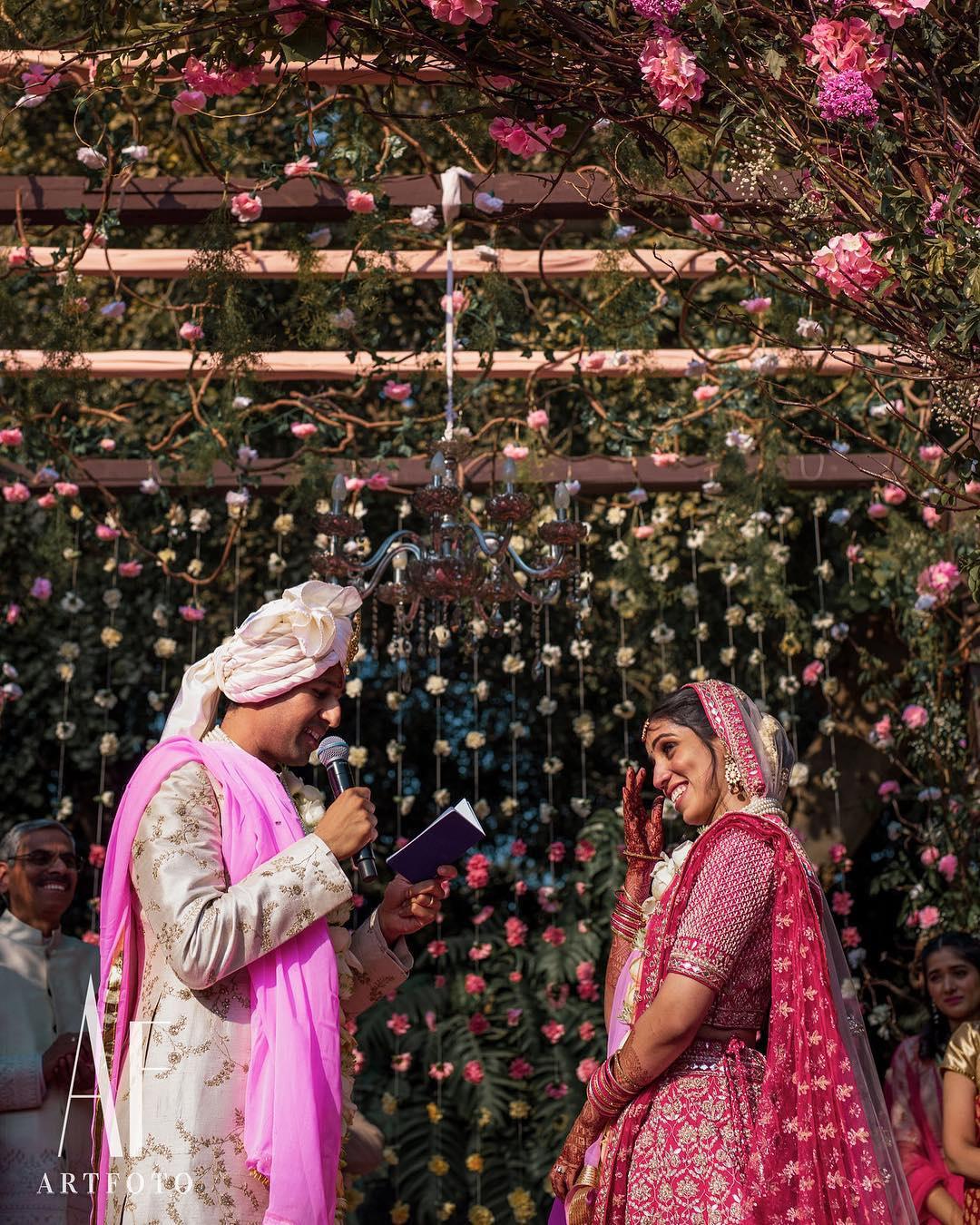 Share some of your emotional, personal, and heart-touching moments from the wedding with #WeddingStories. It could be used with a snapshot of the couple reading out their personalised vows, or the best friend captured while giving a toast or even the video of a beautiful dance performance by the bride's parents.
Basically, anything and everything that happens at a wedding can be posted on your Instagram feed using this particular hashtag from our list of 16 wedding hashtags for Instagram.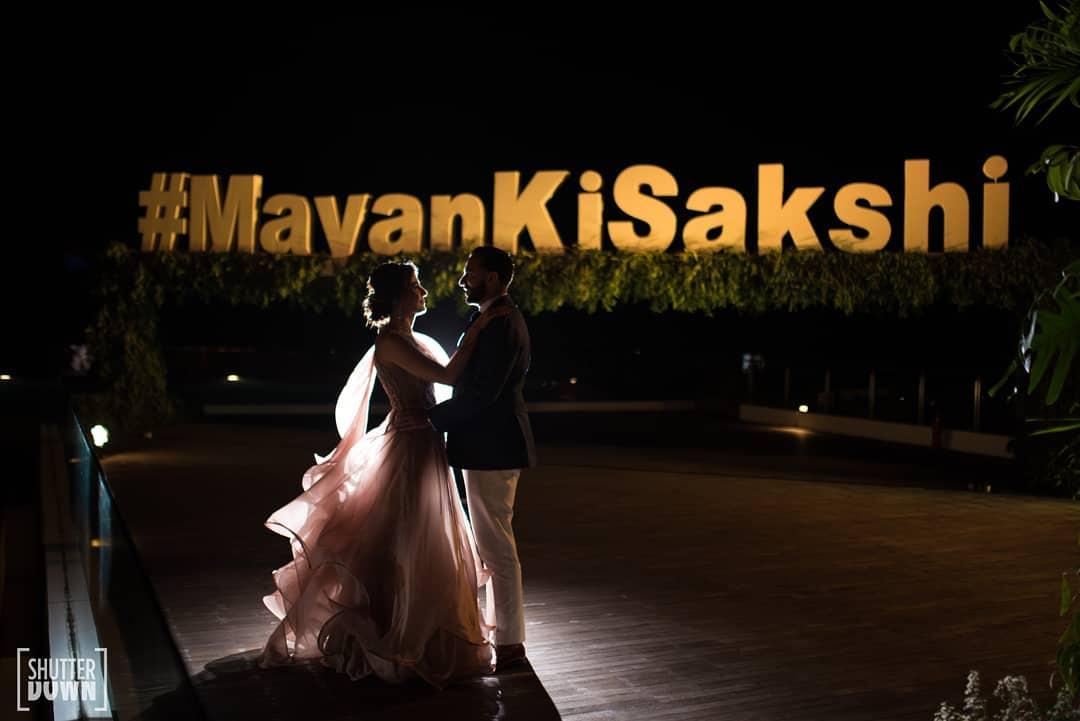 Now if you want those gorgeous wedding photographs to take Instagram by storm, make sure you use all the befitting wedding hashtags for Instagram. Using the right hashtags makes your post easily searchable, and it also amps up the number of likes and comments on the said post. And not just that, it can also make it easier for you to get featured on popular wedding pages on Instagram.
So check out all the wedding hashtags for Instagram that we have shared with you, take inspiration from the photographs, and plan your big day in a unique and personalised style. And don't forget to choose the perfect hashtags and share those beautiful moments with your Insta-fam.
Know other wedding hashtags for Instagram that you can use with your gorg photographs? Share them with us in the comments below.