Take a Look at Popular Wedding Food Trends Before Meeting Your Caterer
Planning the food menu for your wedding? Here are some of the most interesting wedding food trends and options you should look out for this year: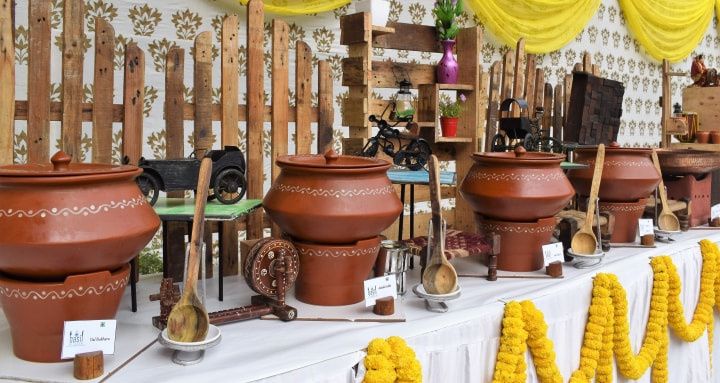 Personalising your wedding is the new trend in the wedding scene. And this trend has taken over the wedding food too. Whether it be about naming a cocktail after the wedding hashtag or cutting semi-naked Mehndi cakes, people have become even more inventive in setting new wedding food trends. Don't be surprised to see revolving food counters that you'd usually see at Sushi restaurants. It is all a part of the latest wedding food trends. If you want to create your own trendsetting ideas or completely own the raging wedding food trends, here are a few wedding food trends ideas you can begin with:
1. DIY Counters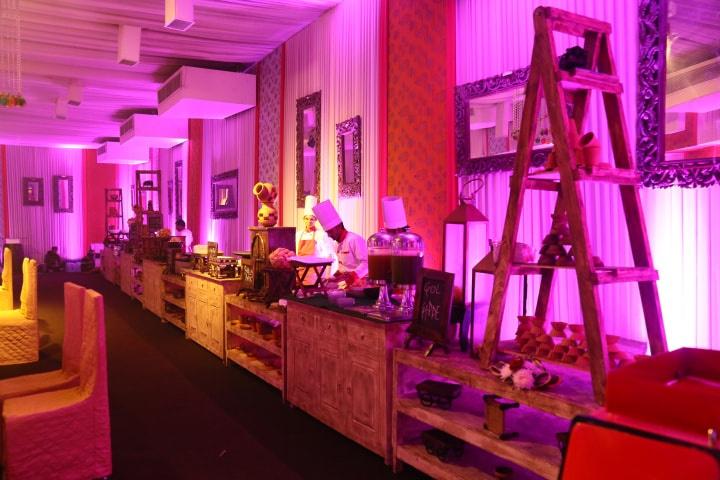 A simple do-it-yourself counter with something like a salad bar with different kinds of sauces and dressing options will win you a lot of admirers. Or you can even do it for something like dessert with several options as toppings to let you guests relish their favourites instead of opting for standard fare. These counters are far from boring and offer a more interactive experience, letting your guests entertain themselves a little and set things up exactly the way they like them to be. Many options can be experimented with such as taco bars and popcorn counters with different options such as cheese and chilli. By installing DIY food counters you will let your wedding guests come up with their own fusion of food, which means that they can pick whatever they wish to eat and that will lead to less wastage of food, which is not a bad thing if you have an eco-friendly wedding in mind.
2. Food Trucks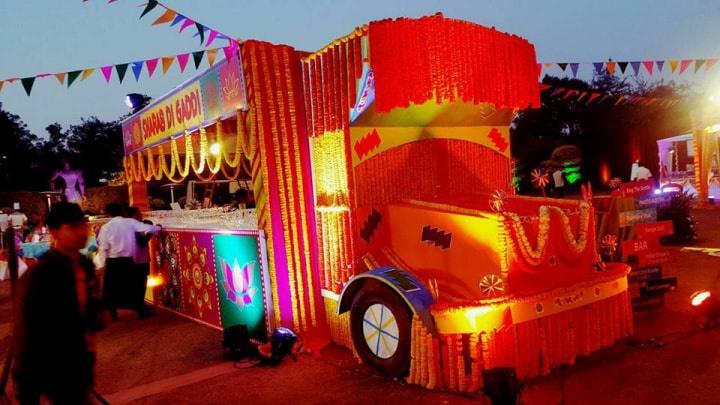 They will continue to attract a lot of attention for their quirkiness and entertainment value. You can choose from different cuisines and many of them may offer easy-to-eat food items with a twist that can be prepared quickly. Whatever you opt for, it makes sense to have a super colourful and vibrant food truck if your party will have lots of enthusiastic millennials. It'll add to the cool quotient and make your celebrations stand out. Do figure out which party would be best for the truck such as the reception when there's so much emphasis on the food or perhaps the sangeet ceremony to make things a lot more fun and exciting. Food trucks are edgy, quirky and the gen-next way of presenting food. I mean we all grew up looking at American food trucks, right? now, you get to have one at your own wedding too! From burgers to makeshift pizza to salads, have a food truck that serves it all in a spectacular manner!
3. Dessert Picks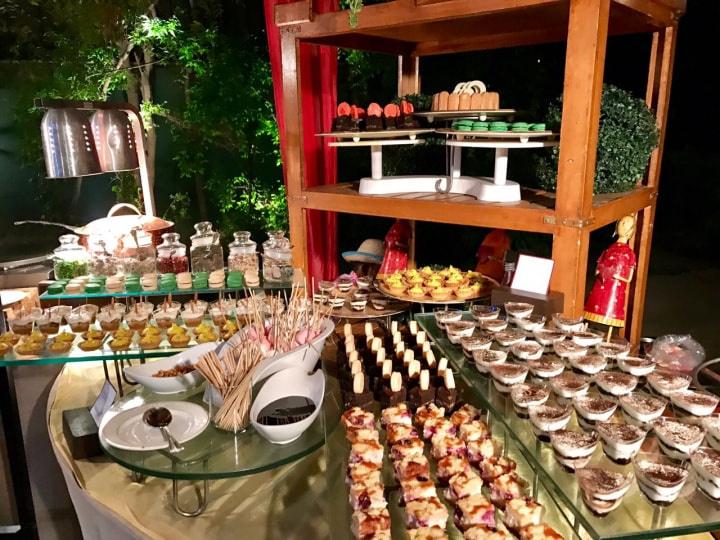 This will be a massive hit if you do it right. Pick counters offering special desserts instead of generic options. Do make sure to include a few options instead of only one or two because you want to offer a little something for everyone. You can mix things up by offering traditional Indian sweets in new packages and more contemporary choices such as gourmet ice-cream and even cookie counters. If you're feeling particularly adventurous and money isn't an issue, consider including liquid nitrogen ice-cream and watch how excited the little kids get! Another option? Popsicle counters with super colourful choices to choose from!
4. Menu Tales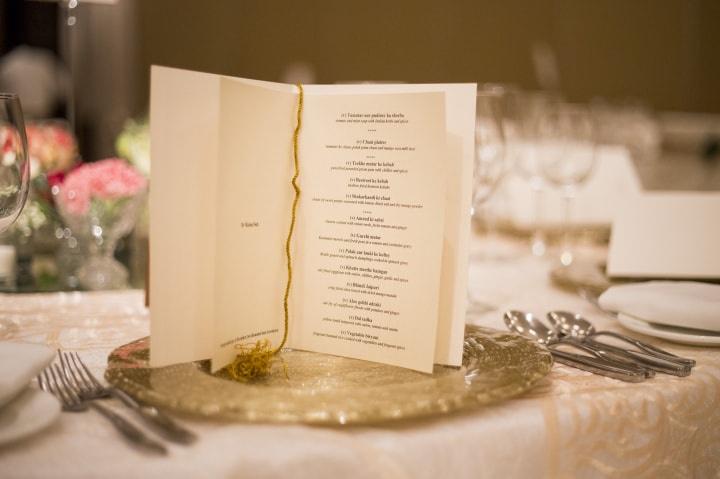 Why not make things more personal and interesting by re-naming the dishes at the buffet counters? Pay a tribute to your parents, family member or include family favourites with tiny labels at the counters explaining why a particular dish is such a hit at home. You can even make it about your love story and include something fun like pasta with the sauce you're partial to and share how you bonded over its flavour with your better half in college.
Did you ever imagine that all of these things were possible to be witnessed at a wedding? Well, if you've attended any weddings recently, you must be aware of these wedding food trends since they are raging and more and more couples seem to be incorporating them to amp up their own wedding and menu. Your wedding planner might be able to help you come up with new ones. Or you can ask your wedding caterer about the crowd favourites among the most popular ones and give them your own spin. Also, if you want to include a variety of cuisines in your wedding menu then the best way forward would be to meet a few different caterers. By doing so you will be able to get to know about their specialities and then create a fusion of various cuisines which your guests won't be able to forget. Follow these popular wedding food trends to make your wedding spectacular.
How many of these wedding food trends did you find interesting? Tell us in the comments below.