How to Keep Things Simple, Yet Tantalising for Your Wedding Cuisine
If ideas for your wedding cuisine are confusing you, here are a few useful tips to help you work things out.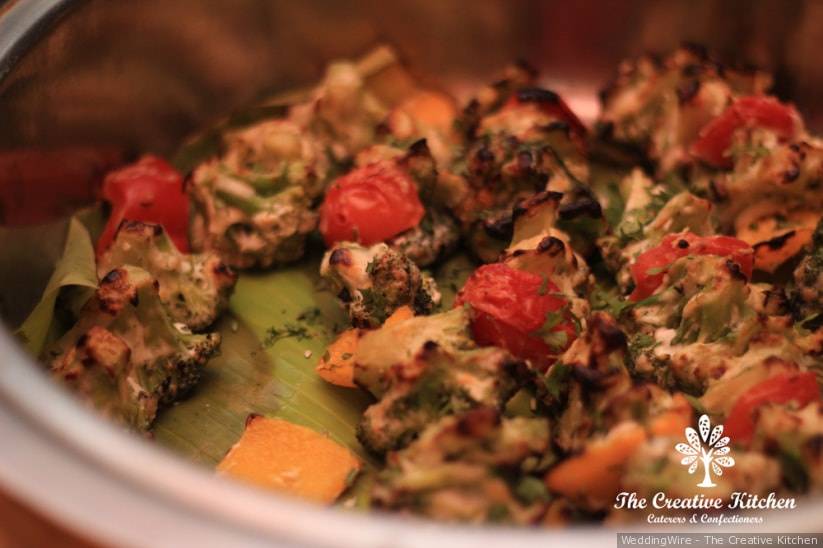 While finalising your wedding cuisine, it is best to keep things simple. Crowd favourites will always be a hit so don't forget to include those. If you want, you can include your favourites dishes too but keep the number low. Choose only one or two of your favourites and balance them with three or four crowd favourites. Seasonality will also play a huge role in your wedding cuisine.
If you choose off-season vegetables, they will cost you more money and hence, pushing your budget. So keep that in mind as well. Still unsure of how to go about it? Well, read on to know more.
1. Choose your favourite cuisine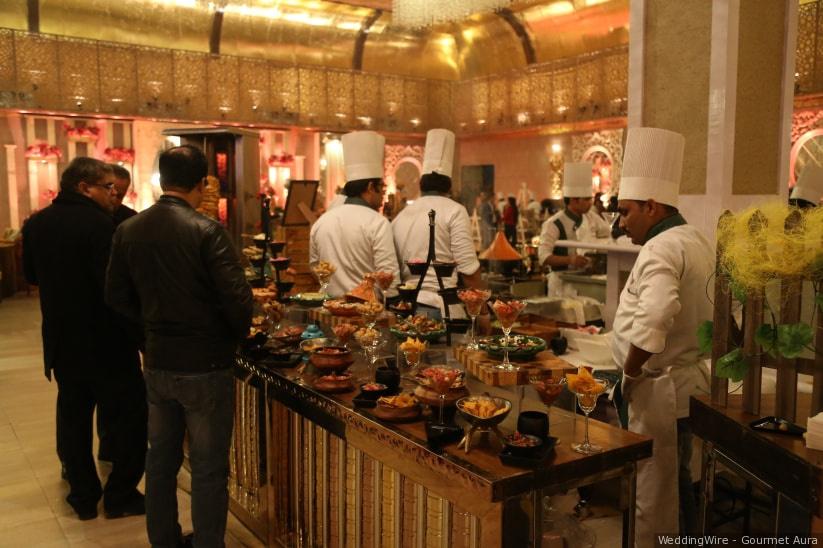 You may be worried about accommodating everyone and that can feel like such an uphill task thanks to the number of options at your disposal such as gluten-free, low-fat, international cuisine, and more. It's best to remember that it's not possible to cover everything and stick to what you and your partner really love. It'll be unique and is bound to earn you praise for sticking to one thing instead of branching out to multiple cuisines.
You'll also be able to pick the best dishes this way because you know this kind of food well and are familiar with all the options.
2. Stick to the basics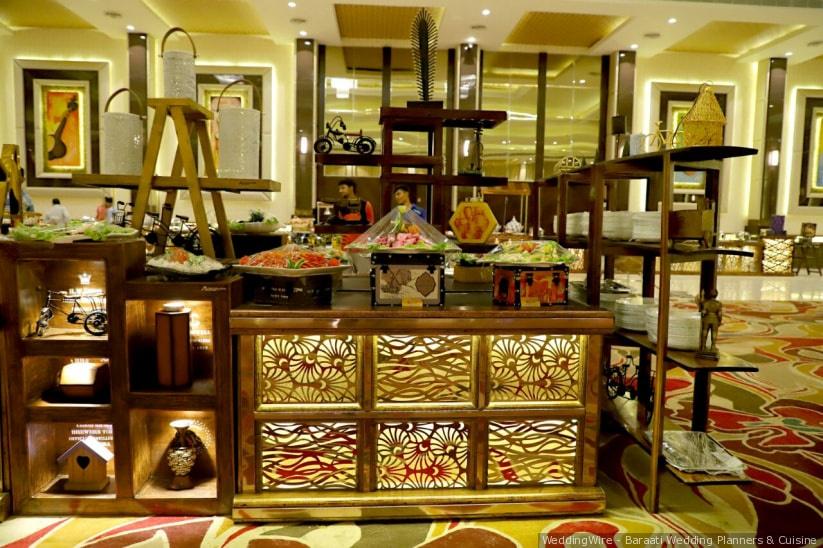 You'll want to include appetisers, a few options for the main course and vegetarian and non-vegetarian options as well as dessert. This doesn't mean you need to have many choices; just stick to the best ones in each category and you'll be absolutely fine. Focus on the quality of the selected creative dishes instead of the number of dishes.
Don't stress over the popularity of your picks too much and remember that you'll be completely fine as long as you provide a little something for everyone without going all out with your choices.
3. Go traditional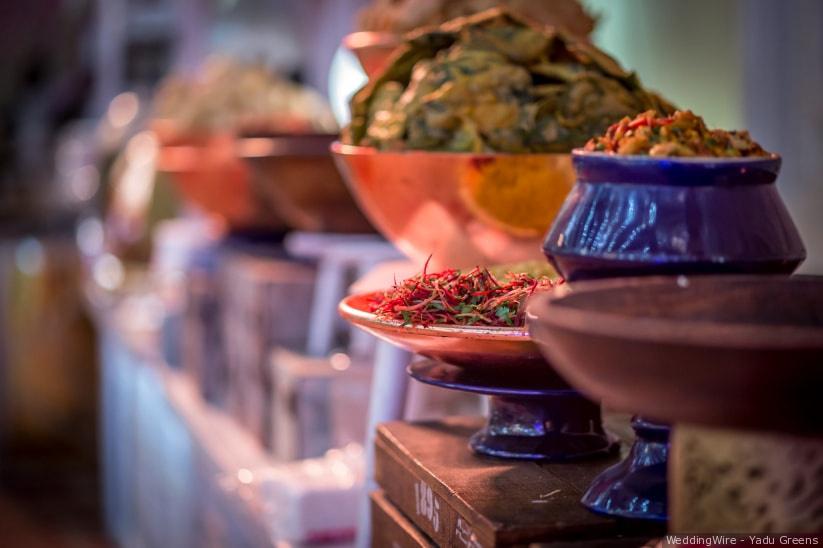 Avoid confusion by opting for what's tried and tested. Ask your parents to come up with classic and traditional options. Stick to those and you'll be able to avoid confusion. Old favourites will please all your guests and everyone will find something they really love and can't get enough of.
This will also be easier for your caterer who'll know exactly what to prepare and how to make it thanks to the fact that these options have been around for a very long time. Often these traditional options are crowd-pleasers thus keeping you in a safe zone while finalising the cuisine.
4. Ask a professional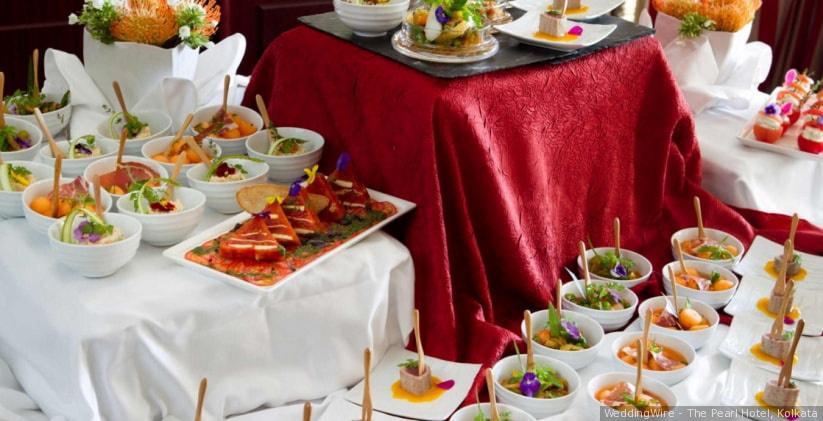 If you're too confused about how to handle the number of choices in front of you, seek help from a professional. Rope in a caterer and ask for recommendations. Another useful tip is to keep contemporary trends in mind and choose your favourites from that list. Someone with experience will really be able to sort through all your options and suggest the dishes that suit your budget as well as the palette.
You can even hold several discussion meetings together before finalizing the menu and get all your doubts resolved.
5. Consider seasonality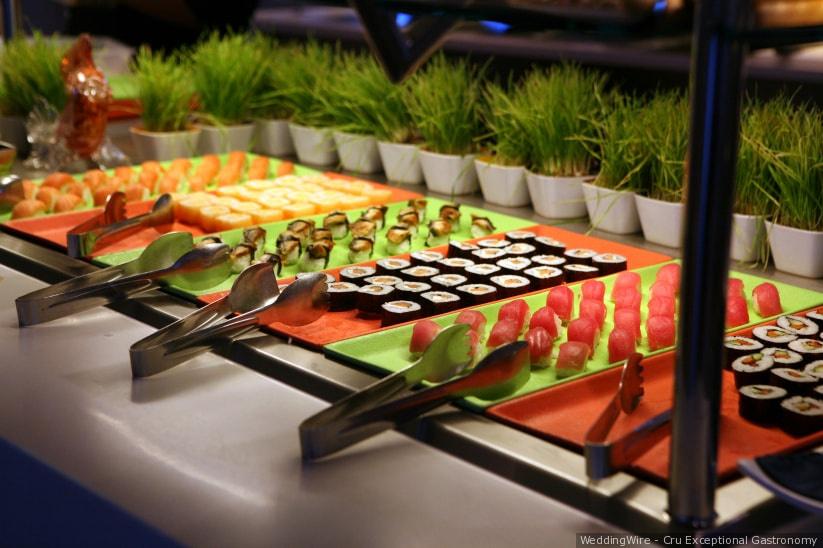 The options that you might be considering the cheapest and safest best can cost you much more if it as off-season dish. Make your final selection keeping the seasonality in mind. You don't want to be bluffed into paying extra for your wedding catering.
Take advantage of the seasonal ingredients and keep your menu simple. The easier it is for the guests to understand the dishes, the more will they enjoy the familiarity and flavour.
6. Fancy-looking crockery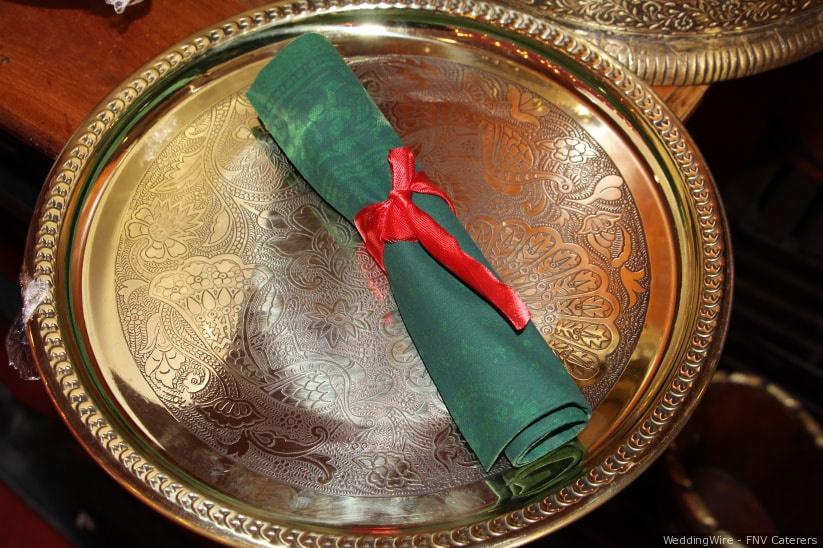 If you feel that your wedding menu is coming out to be quite simple and might not be able to jazz up the event, remember that it is all about the taste. But even then, jazzing up the food with a little bling never hurt anyone. No, we are not suggesting gold plated desserts, but shiny cutlery and dinnerware.
Wedding guests these days get impressed by everything that's related to food and that includes how they are served. Ask your caterer to bring out the best dinnerware and your job's done.
7. Serving stations and setting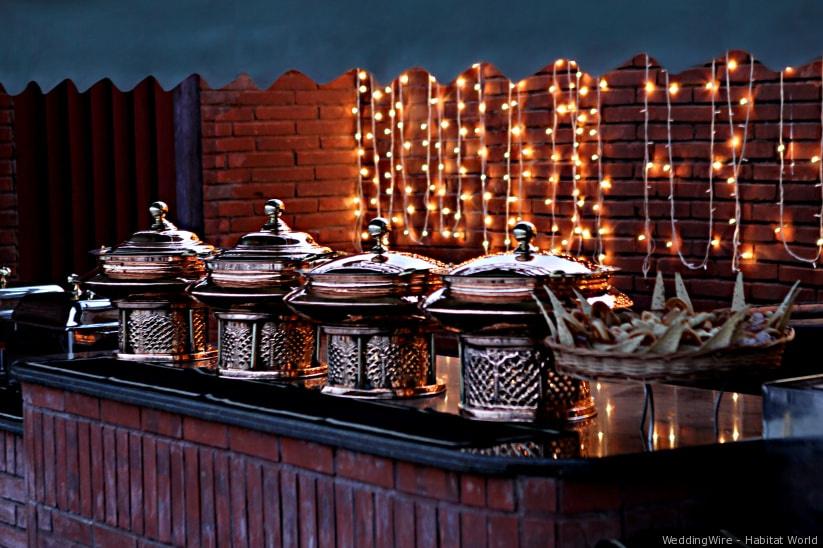 Ensure that the setting of your venue is such that the food counters do not get overly crowded. One way of doing so is informing your venue and planner about this concern. The other way is visiting the venue at the time of an ongoing wedding to observe the real-life scenario so that you can avoid any nasty surprises. Such a visit might also give you some points to consider that you hadn't expected or thought of earlier.
A professional will be able to help you with cost-cutting alternatives of expensive crowd-favourites. They can also help you personalise your wedding menu. You can request them for inventing a dish or cocktail after your name and serve it at the function. What could be more quirky than drinking a cocktail/mocktail after your own wedding hashtag? Did that give an idea of how to keep things simple for your wedding cuisine?
Tell us in the comments below.