5 Famous Beach Destinations in India for an Unforgettable Wedding
Take your wedding gala to the next level by choosing one of these breathtaking beach destinations in India for a magical experience to seal your love deal!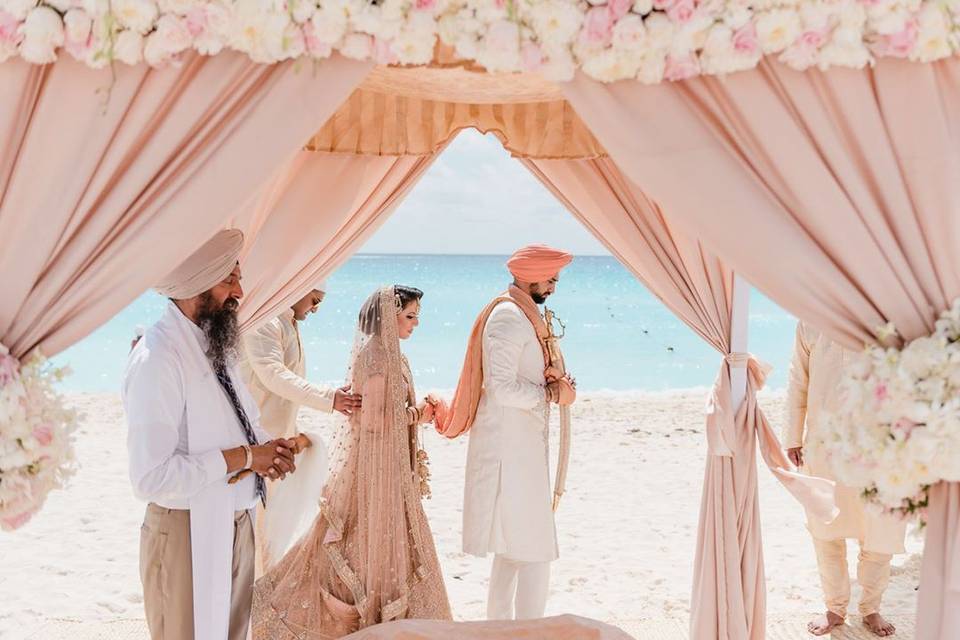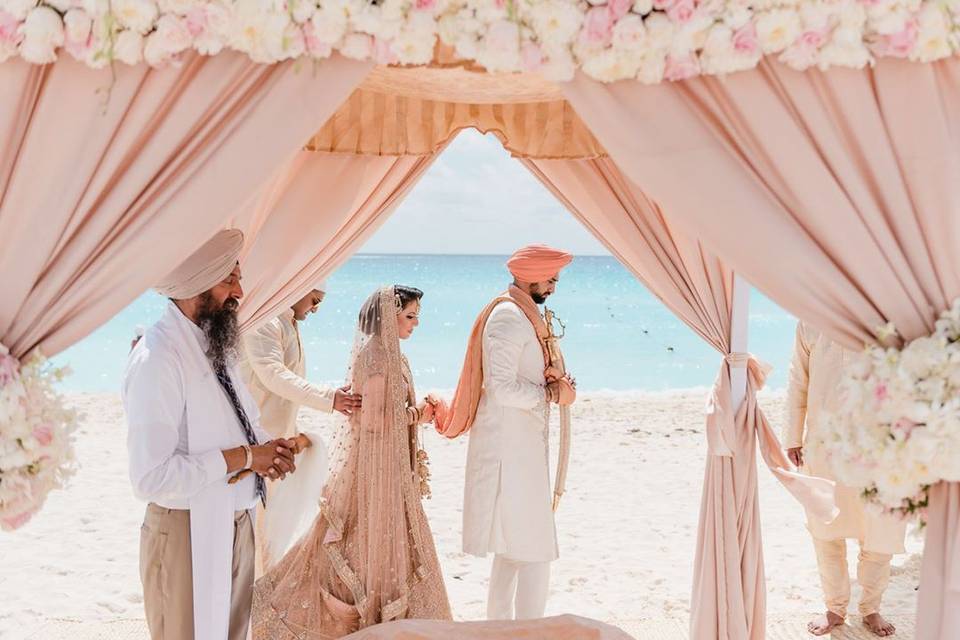 Image Courtesy: Tara O'Grady
Want to take your wedding bash to the next level? Why not take advantage of India's whopping coastline of over 7,000 kilometres with a unique beach-side wedding! Luckily, we've got beautiful sun-kissed beach destinations in India adorning the borders, giving us an unmatched opportunity to host enthralling wedding parties. Declare your love for each other with the peaceful blue oceans and pristine yellow sand creating an extraordinary backdrop under the canopy of palm trees that beats any indoor festivities! Beaches in India are not just a serene place to tie the knot but are also perfect to have a relaxing honeymoon that follows right after the wedding madness. So, we present to you the top 5 absolutely mesmerizing and romantic beach destinations in India that will surely take your breath away!
The Radhanagar Beach - Andaman & Nicobar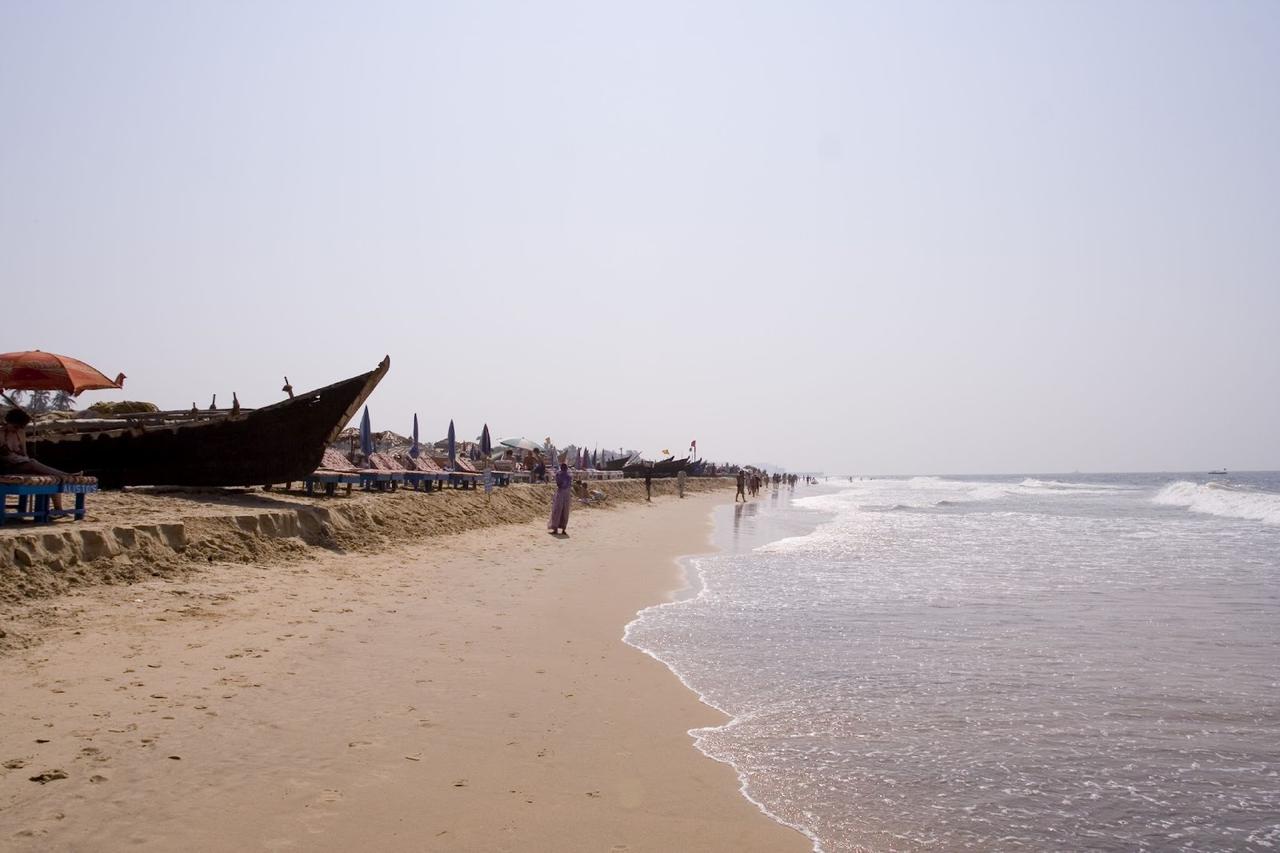 Image Courtesy: Insight India
The Andaman and Nicobar islands are home to some of the freshest and most scenic beaches. Explore the idea of hosting your wedding here if you want to go for beach destinations in India like the Radhanagar Beach on the western coast of Havelock Island.
Travel and Stay: You can reach Port Blair, which is the capital of the Island, by plane and then get to the Havelock Island by ferry services offered by Makruzz. The Barefoot at Havelock would be a perfect resort to opt for and you can even enjoy Island tours, water sports, relaxing spas apart from the wedding festivities. Surrounded by lush rainforests, Barefoot claims to be an ecologically sensitive and nature-oriented retreat. It offers top-class cuisines featuring International culinary delicacies made by the island's best chefs and mixologists. Now doesn't that sound just fantastic?
The Auroville Beach - Pondicherry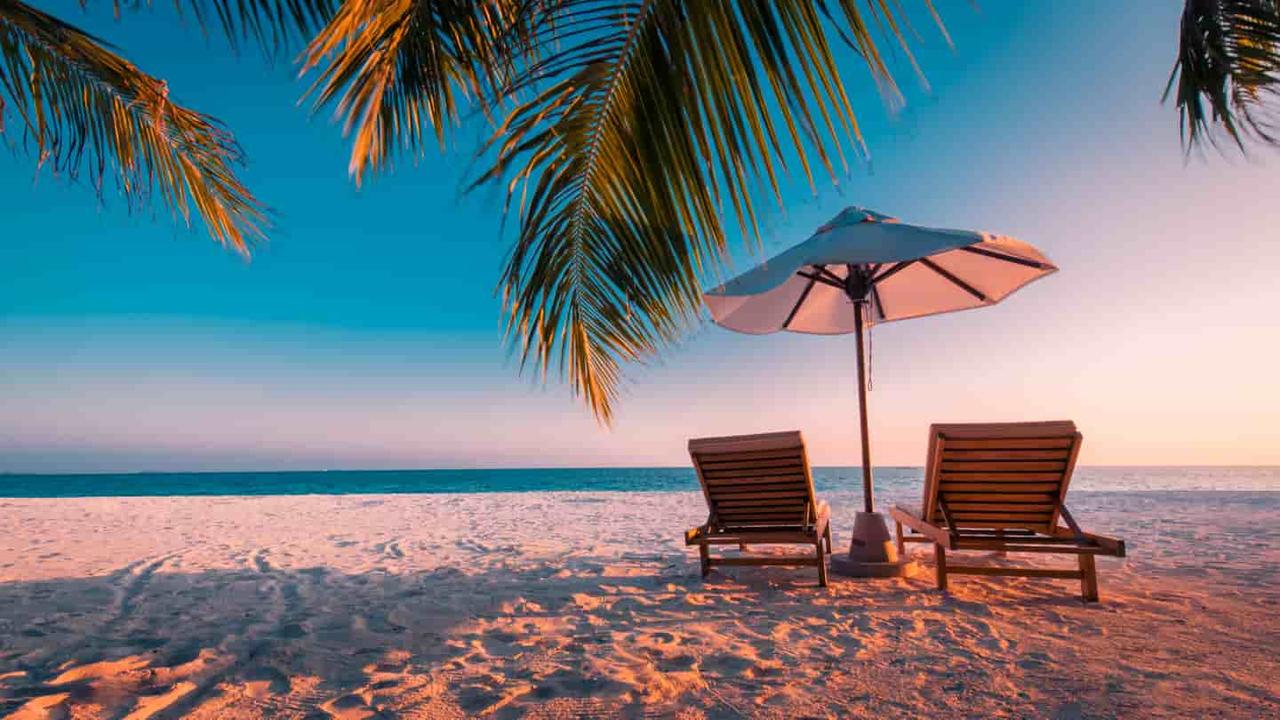 Image Courtesy: Treebo
Host your Hawaiian style wedding at this exclusive beach destination in India which will be surely a treat for everyone—The Auroville Beach.
Travel and Stay: The La Villa Hotel offers an exquisite stay, boasting of lavish master suites, revitalising gardens, a rooftop pool and top-class amenities including yoga sessions and aromatherapy massages for their guests. The hotel was envisioned and brought to life by french artisans themselves.
Located just 5 kilometres from the Pondicherry airport awaits the best 5-star experience in White Town that would be perfect for a wedding beach destination in India. Wow your guests with the finest quality of hospitality and luxury with this beach destination in India. Don't forget to try their butter garlic crab!
Arossim Beach - Goa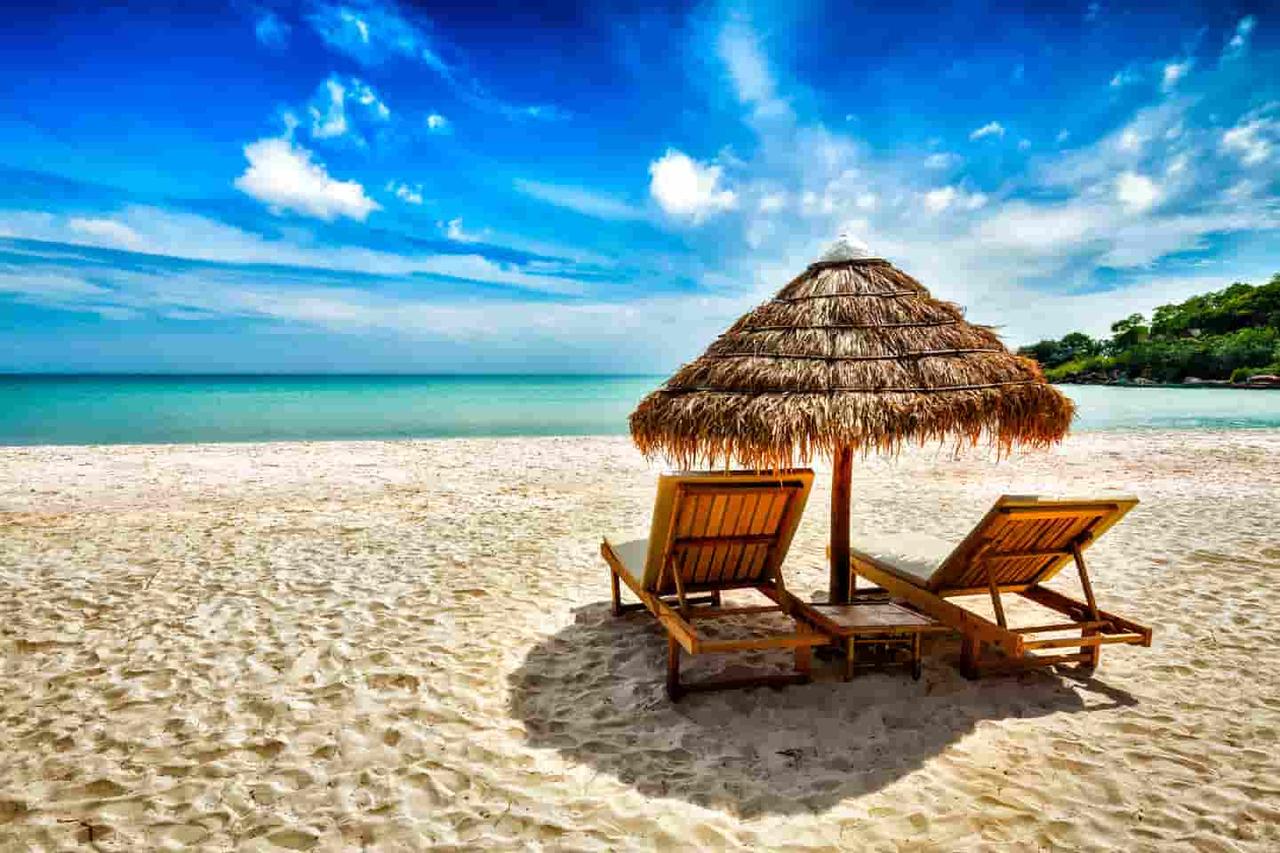 Image Courtesy: Treebo
Choose this exceptional beach in South Goa as your beach wedding destination in India to enjoy a pleasant and memorable time. Escape the hustle of the city, by hosting your wedding in the territory of Cansaulim Village in the Salcette region.
Travel and Stay: Our top favourite, highly recommended luxury resort would be the Park Hyatt Goa Resort and Spa, awarded five Michelin stars, complete with indoor and outdoor pools and Jacuzzis, world-class chefs serving five world cuisines, stunning bar facility, sports courts, fitness centre, wellness spas, and even a camp for kids. The best part? They specialise in hosting wedding events with a total banquet facility of 3,500 sq m backed by a professional catering team and event planning team at your beck and call. You can have your wedding ceremony at such splendid beach destinations in India and then opt for hosting after-party events indoors in the Grand Ballroom.
Kovalam Beach - Kerala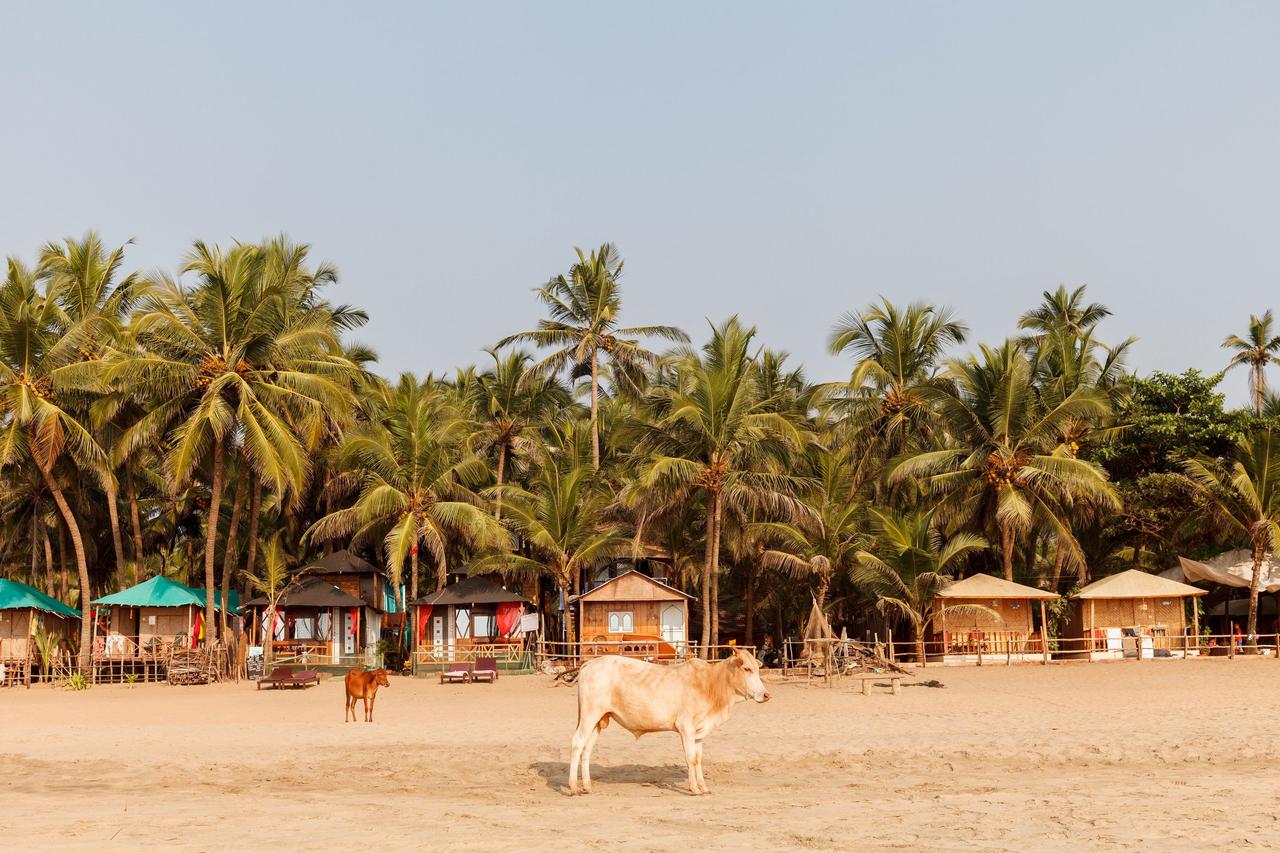 Image Courtesy: TripSavvy
The Leela or Samudra Beach is one of the prettiest and serene beach destinations in India to have a marvellous wedding function, located just half an hour away from the Thiruvananthapuram Airport or Railway Station.
Travel and Stay: On the magnificent 17 kilometres of coastline lies The Leela Raviz which is a lovely Beach Resort in Kerala that will blow your senses away. It aims to deliver an absolutely stunning and first-class experience in the Paradise-destination in South India with infinity pools, reading lounges, International Spa and an array of restaurants to suit everyone's tastes. The Leela features delicious sea-food platters with fresh local produce and must-have Kerala specialities as well for the curry lovers. You can also enjoy the water-sports, fun activities and sightseeing options to flavour your day.
Gokarna Beach - Karnataka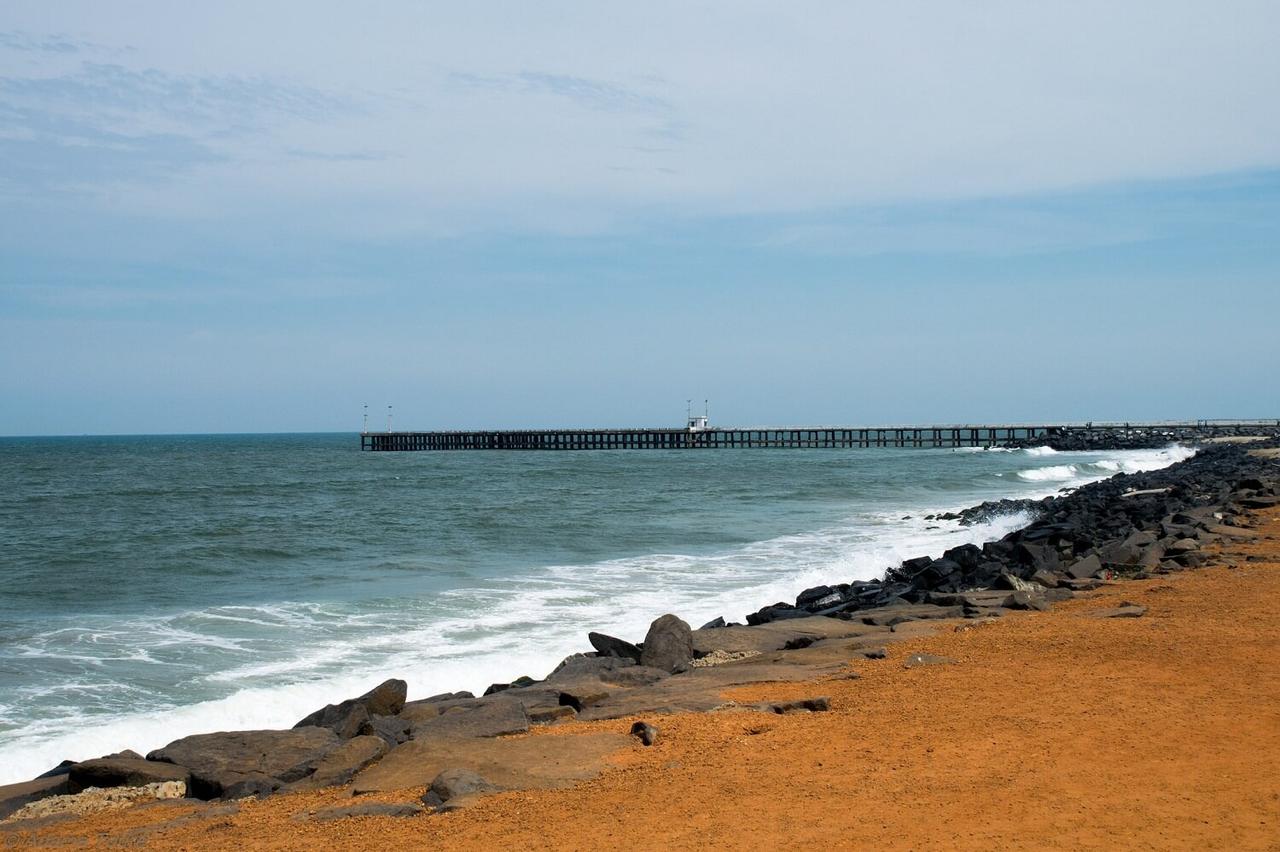 Image Courtesy: Travelogy India
Bring your wedding vision to life at beautiful and calm beach destinations in India like Gokarna Beach. The best time to enjoy a beach wedding at Gokarna is from October to March.
Travel and Stay: Book your stay with CGH Earth's SwaSwara in Gokarna which is a tranquil resort with scenic views and unparalleled beauty of the Laccadive Sea. This resort is specifically designed to give one a transformational experience while coming as one with the environment through wellness and care. They are focused on redefining inner peace and bringing you a sensational and calming get-away that's going to be worth every penny.
Hope we've triggered your imagination to go for one of these beach destinations in India to host your wedding shenanigans. With the sound of peaceful waves crashing in the background and a golden sun shining upon you, these beaches have to offer to add a pleasing and beachy touch to your wedding functions that will have your guests talking for ages.
Make sure you capture the beauty of your beach wedding shenanigans by getting in touch with the top photographers in India!