Honeymoon Destinations on a Budget - Hop on as We Take You to These 4 Beach Honeymoon Destinations
If you and your partner are beach lovers but honeymooning on a limited budget seems like a challenge, then you need to read our list of 4 international honeymoon destinations on a budget. Happy tans and beach vibes, guaranteed!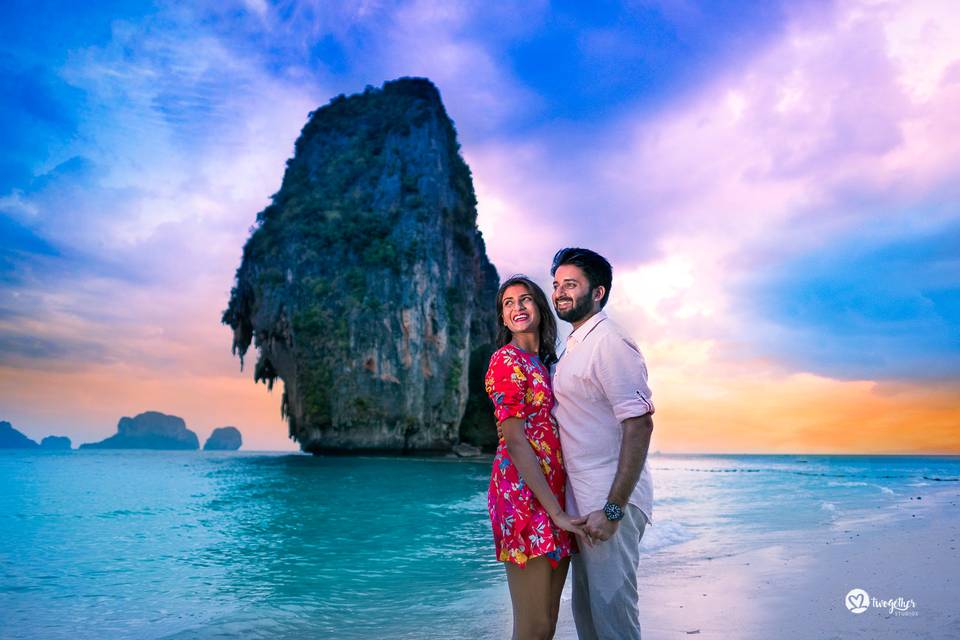 Call ourselves lucky that we live in a time where air travel doesn't mean investing in a lot of money and majorly disturbing our bank statements. And given the privilege, the newly married couples can be mostly seen taking benefits of the opportunity, going global with their honeymoon tag. Gone are the days when a trip to beaches of Goa, backwaters of Kerala or a laid back vacay at Pondicherry used to be the only budget-friendly options for honeymooners to explore. There are many international destinations that a couple can easily cover on a shoestring budget. Yes, you heard that right!
While planning international vacations in advance come with its own set of benefits, many international destinations offer cheap packages all year round, even if you are calling impromptu honeymoon shots. If sipping Pina Coladas while soaking in some sun on a breezy beach with your beau is on your mind, then our list of honeymoon destinations on a budget is for you! So pack your beach robes and dollops of sunscreens and read the list to decide on your romance destination.
1. Maldives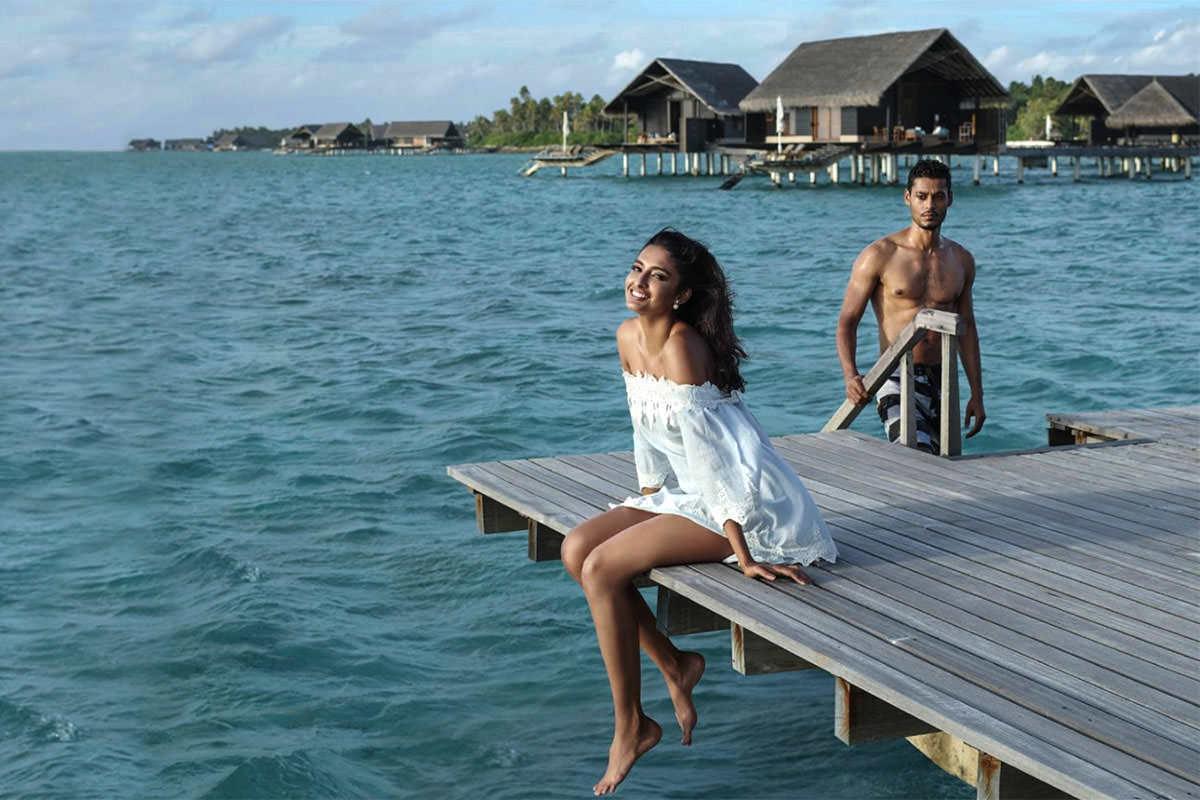 Image Courtesy: Silk Photos
No guessing games on this hottest island destination as the number one option among other honeymoon destinations on a budget. The Maldives is a paradise with pristine beaches, water villas for intimate conversations, water sports and underwater exploration experience. The Maldives consists of 1,192 coral islands, which means a 360-degree view of the ocean, beautiful sunrises-sunsets and as much privacy as you'd wish for. Depending on what you would like to do on your honeymoon, apart from romancing, you can decide on an itinerary that caters to your mood.
If post-wedding detox is on your mind, then we suggest you book a private villa or a room with a beachfront at such honeymoon destinations on a budget. Plan out a relaxed itinerary consisting of a long boat ride, fishing experience, a romantic sundowner dinner on the beach, lunch at the famous Ithaa underwater aquarium restaurant and a couple of spa experience to unwind and rejuvenate. If the season permits, don't forget to schedule experiencing the glowing beach of Vaadhoo Island, which is a rare find across the globe. For couples who are seeking a bit of an adventure, the coral reef underwater visits, snorkelling and taking a seaplane ride should be on your itinerary. Best
Time To Visit - November to April Visa For Indians - On arrival free visa for 90 days.
2. Philippines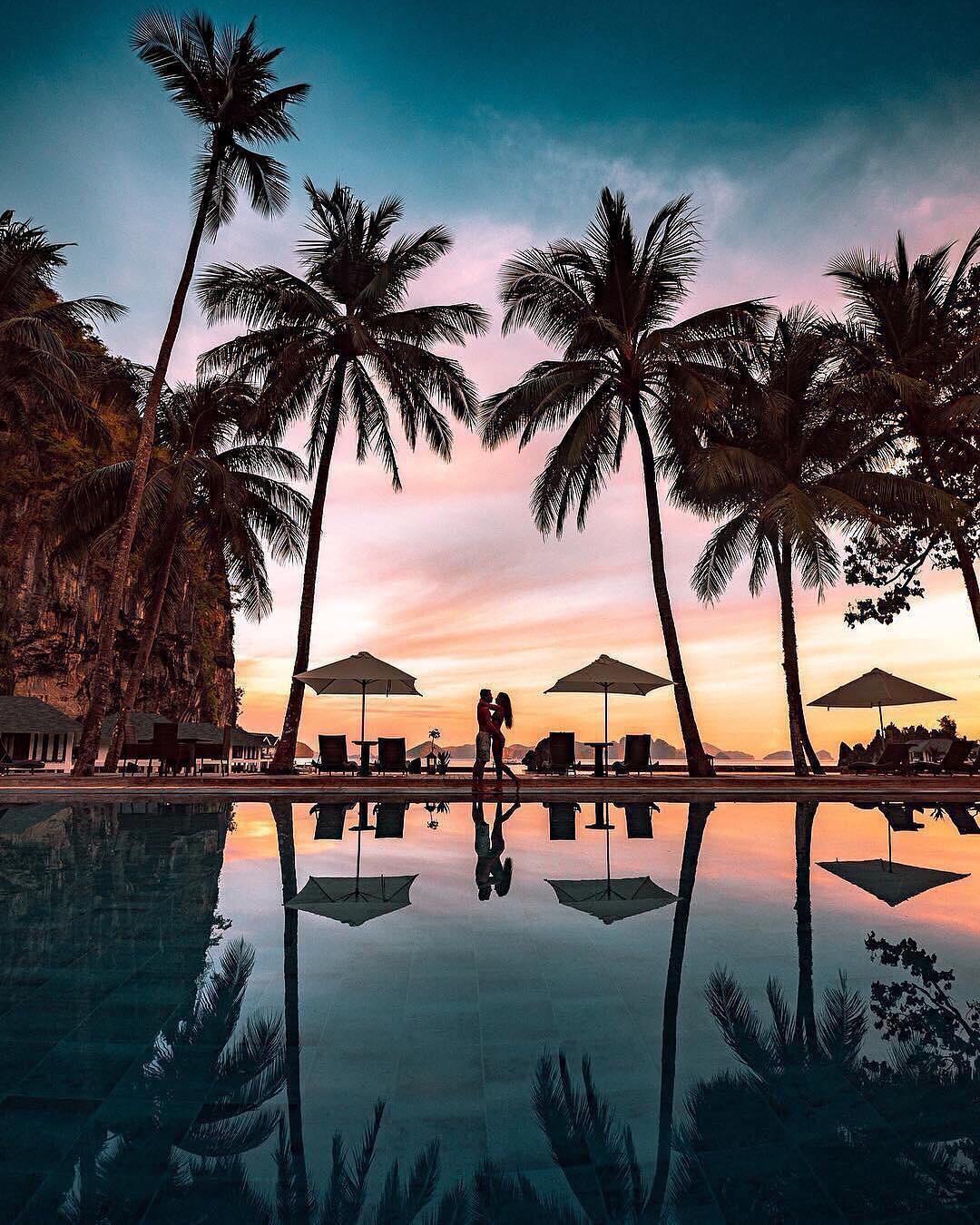 Image Courtesy: The Free Dome Complex
For the couples who are in awe of the beauty of beaches and island life, the Philippines is the one for you. Among other honeymoon destinations on a budget, Philippines offers the most beautiful beach experiences which are worthy of Instagramming as well as getting lost in (not literally). We suggest keeping your itinerary laid back as the Philippines is all about soaking in the beauty of each location by spending time there doing nothing but relaxing.
Visit Boracay Island as is it considered to be the most romantic spot of the Philippines. Some of the other popular places that you should include in your itinerary are the Lake Kayangan, Maquinit Hot Spring, hammocking on the Dimakya Island, Coron Island, Bellarocco Island, Palawan Island and a trek up the Sagada mountain province among other famous tourist spots.
The Philippines can be explored around by various modes of travel but as visiting various islands demands time, make sure that you plan out a 7 to 10 days long itinerary to explore and unwind.
Best Time To Visit - December to April Visa For Indians. Visa will be valid for 3 months to be applied for at the Philippines Embassy, New Delhi.
3. Southern Thailand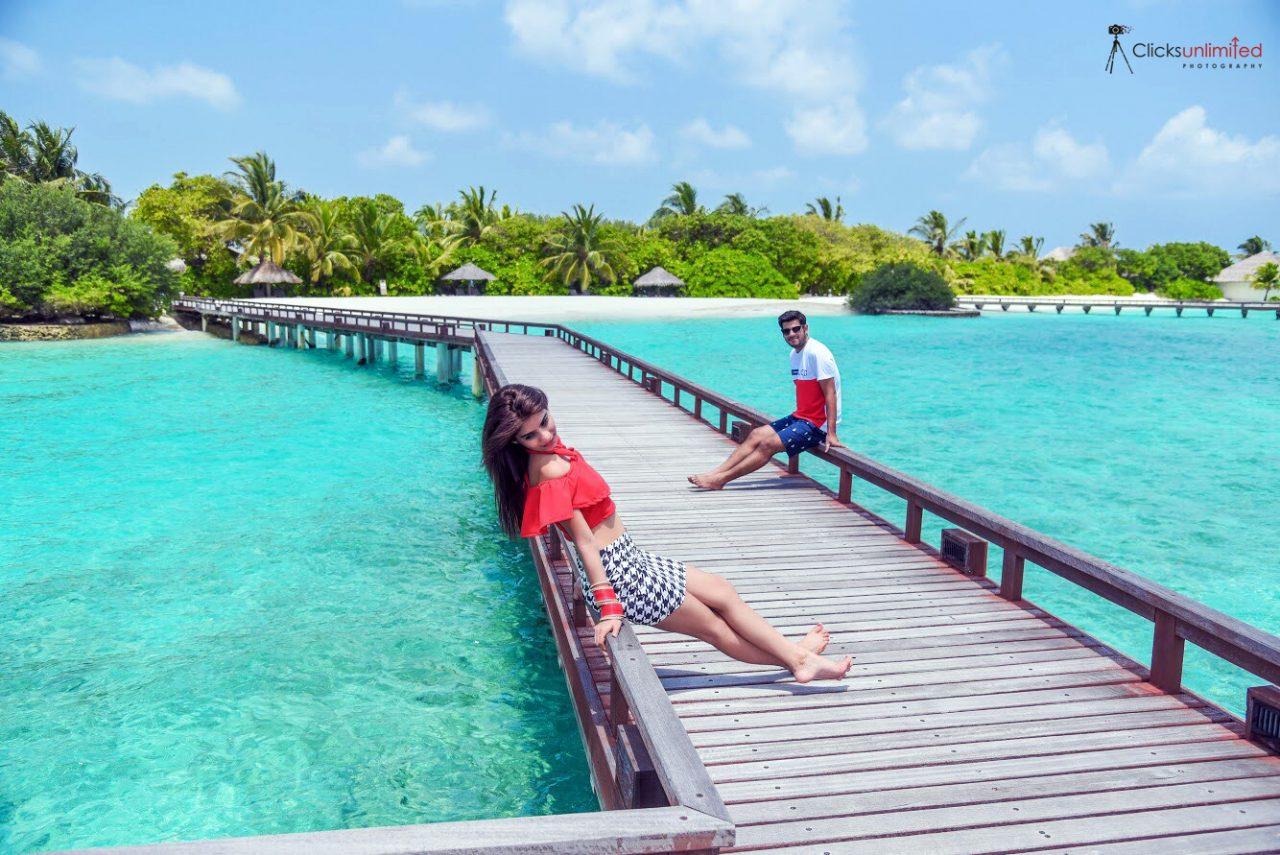 If you think that Thailand is just about the famous night markets, exotic seafood spreads and cheap shopping experience in Bangkok, then you are in for a surprise! Southern Thailand is the most sought after honeymoon destinations on a budget frequented by travellers of all nationalities from across the globe. Enjoy a shack life at Phuket, find peace and bond over a chilled beer on the beaches of Krabi, attend the biggest moonlight parties of the world at Koh Samui or book a floating villa on lake waters of Kanchanaburi.
Staying in Thailand can be considered as the winner of being the cheapest among other honeymoon destinations on a budget list. Honeymooners can rent out automobiles to explore the regions on their own or can book honeymoon packages for these islands which include water sports, underwater sea life experiences and other fun activities as part of the package as well. Food is one big attraction of Southern Thailand so if you and your partner are both foodies, then you need more time listing down restaurants and food joints to visit while you are honeymooning across Southern Thailand.
Best Time To Visit - October to April with April being one of the cheapest honeymoon destinations on a budget. Indians are eligible for Visa on arrival which is valid for 15 days (Tourist Visa).
4. Malaysia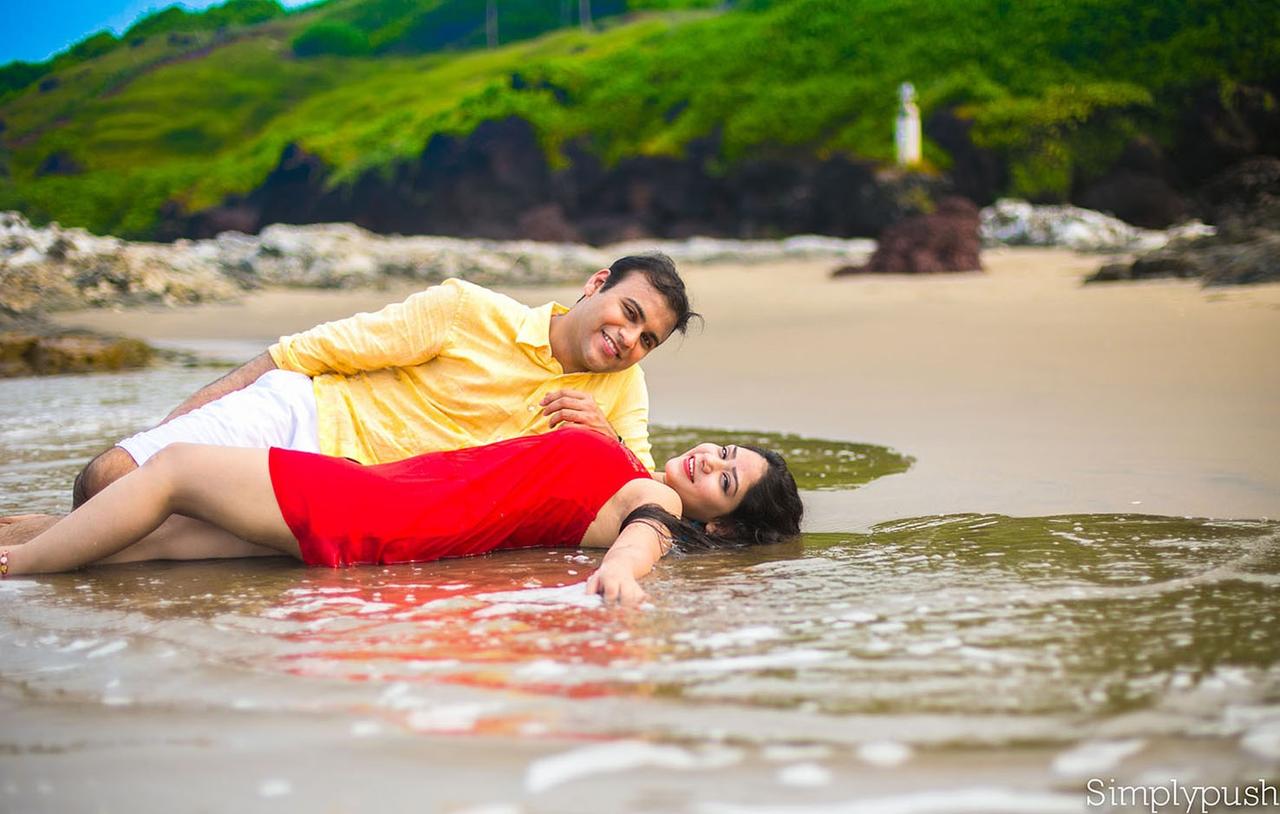 Image courtesy: Simply Push
This country consists of beautiful beaches offering the most modern amenities, clear water coastal line, a concrete jungle if you ever miss the city life, a trekking hike for nature lovers and romantic activities to let you two bond over. If kayaking or river safari is on your mind, then a visit to the Sabah River Safari and spending a day or two there is a must. Visiting 130 million years old virgin rainforests of Taman Negara is another to-do recommendation when you visit Malaysia. Don't forget to pack a small picnic basket to indulge in some light snacks while you sit next to the river banks, falling in love with nature and each other in complete isolation.
Beyond admiring the beauty of forests and clear water rivers in Sabah, you can also take out a day to go scuba diving to the world's best scuba diving places in the world. Don't worry if you are not a swimmer as the experts at such honeymoon destinations on a budget give basic training and give one-on-one scuba diving tips for you to indulge in. Langkawi is another famous destination in Malaysia that is highly recommended for honeymooners looking at visiting honeymoon destinations on a budget. The 104 beautiful islands of Langkawi offer mesmerising views of the Andaman Sea. Booking a beach resort is the perfect way to soak in the spirit of Langkawi in the truest sense and still live up the purpose of visiting honeymoon destinations on a budget. Take a walk around the local markets as the night brings the islands to life. Dine out at the local restaurants with options consisting of exploring cocktail lounges, laidback bars and a super friendly crowd around.
Best Time To Visit - March to September - East Coast, November to October - West Coast Visa For Indians is valid for 15 days No matter wherever you go, make sure that you exercise putting your mobile phones on mute and refrain from using the internet unless absolutely necessary.
Honeymoon is the time when couples make their first married memories together, so don't indulge in too much of photography sessions and rather make every moment count. For the best of both worlds, we suggest that you book a night or two at a luxury resort, so as to experience the quality of life while on your honeymoon at these exotic locations, whereas remaining days of honeymooning can be spent living at a budget hotel while exploring the coastal line like a local. And since these beach destinations are hit hard with the monsoon winds, prefer visiting these honeymoon destinations on a budget during tourist season only.
If you are not able to decide on an itinerary to match your preference and budgets, check out our list of honeymoon package vendors who offer expert guidance to help you have a worthy experience at these honeymoon destinations on a budget.