Best, Unique and Useful Return Gifts for Wedding That Your Guests Will Love
Gone are the days when a box of sweets was considered to be a perfect return gift for weddings. Times have changed and there are so many other useful return gifts you can give to your guests if you want them to remember your big day.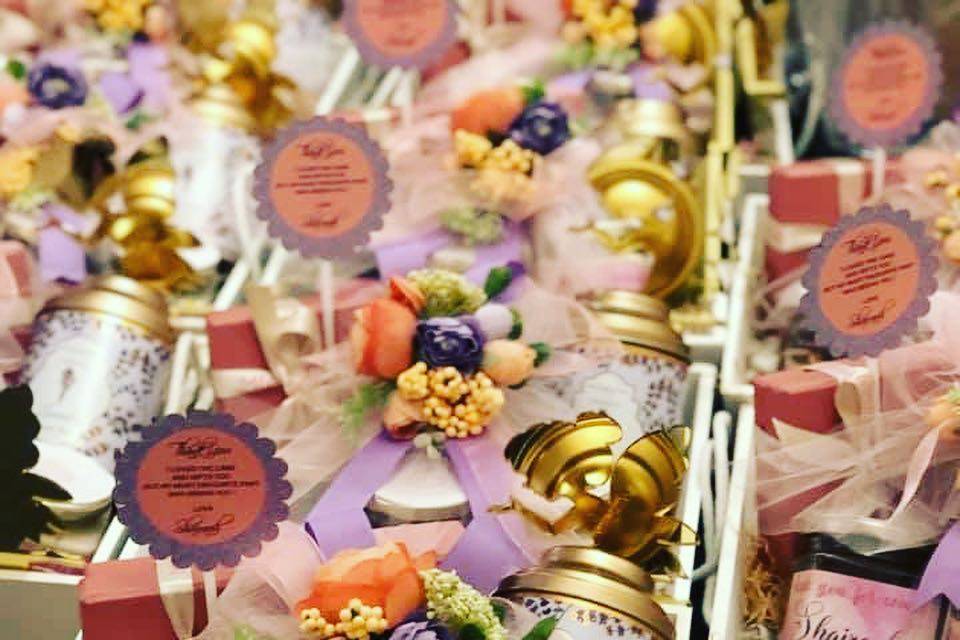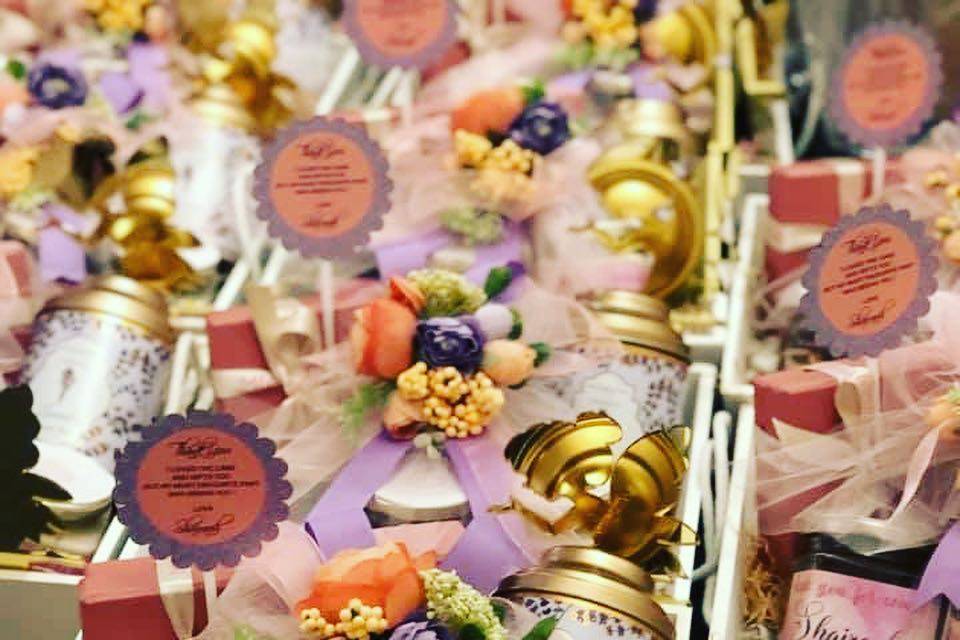 Image Courtesy: Wedding Essentials Instagram
Indian culture is one which is based more on respect for each other than anything else. And nothing is a better example of this than an Indian wedding. We Indians take the Sanskrit saying Atithi Devo Bhava very seriously, and more so when there is a wedding in our house. Each and every guest who attends your wedding is an important part of your celebrations and even though millennials these days have many different beliefs about weddings, one simple fact will never change. That fact is that your guests are of utmost importance and they deserve to be treated with love and respect. And in every Indian wedding, the guests are given some return gifts as a token of this love and appreciation for being a part of the celebrations and making your big day even more special.
While in earlier times return gifts for wedding were limited to sweets and clothes for some of the more intimate guests, couples these days are looking for more unique and fun return gift options. And hey, we have to say that the options when talking about return gifts for wedding are plenty. All you have to do is pick your budget and choose accordingly.
We have made a list of some useful, fun and unique return gifts for wedding, which your guests will totally love and remember your wedding by. For your convenience, we have divided the gifts into budget-wise segments. So what are you waiting for? Go ahead and explore...
Basic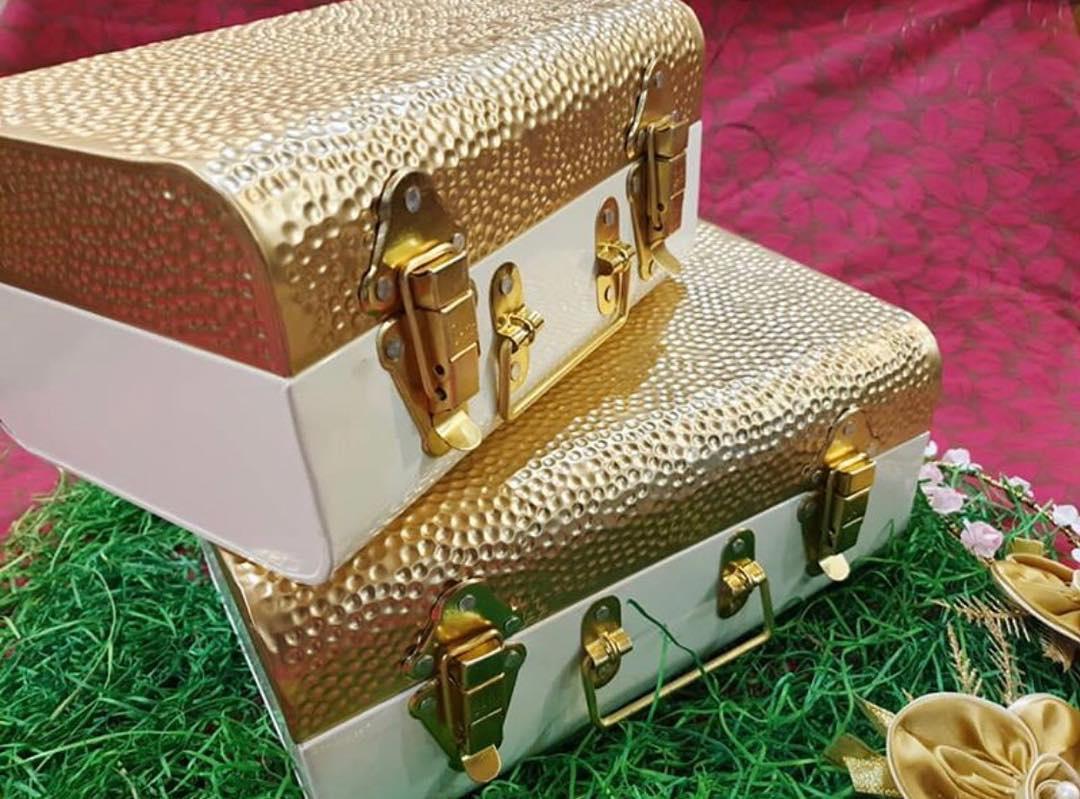 Image Courtesy: Wedding Favours's Instagram
1. Goodie bags
Goodie bags are a very safe and yet exciting gifting option for all occasions. The best thing about them is that you can put whatever you want inside them. It could be a goodie bag with a few mouth-watering chocolates and some other kid bits like a lip balm, a scented candle or something absolutely hatke like cool coasters.
2. Aroma lamps
Aroma lamps are the new 'in' thing when it comes to return gifts for wedding. You can go to any home decor store and get a good variety of aroma lamps at very reasonable prices.
3. Fashion jewellery
You just cannot go wrong with jewellery, especially when it comes to wedding return gifts for your young female guests. You can give them a pair of earrings or Gota bangles, or maybe even a floral jewellery set which they can sport on one of your wedding functions.
Medium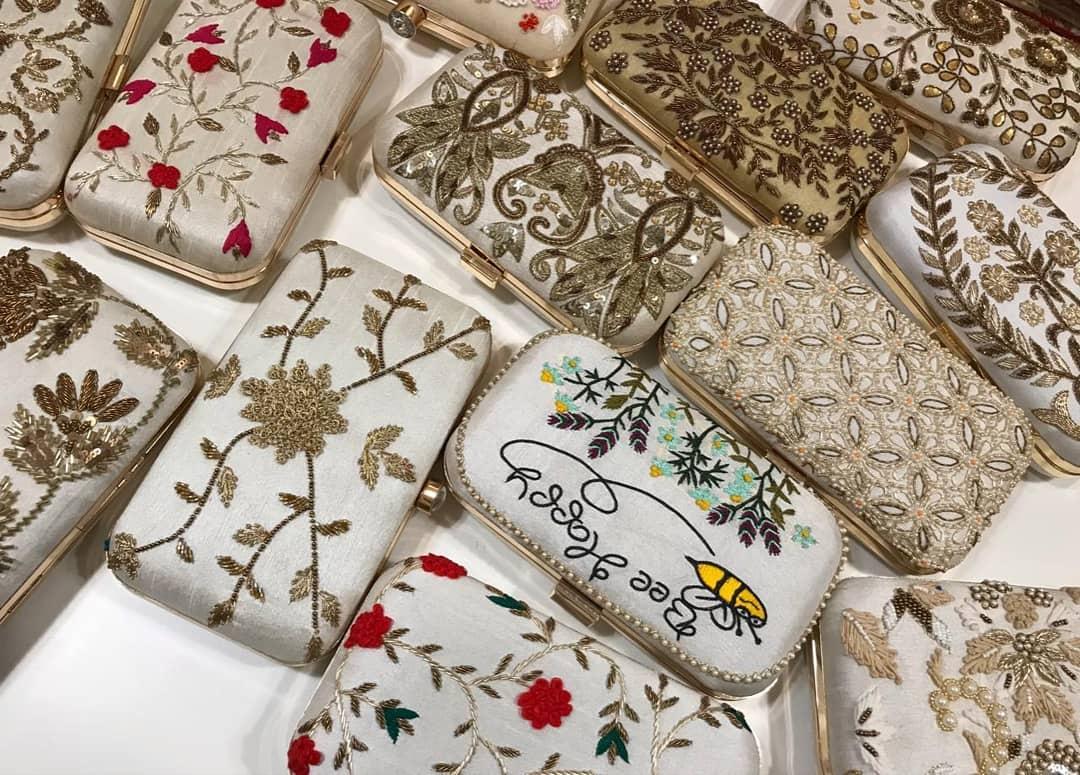 Image Courtesy: Perfect Cut's Instagram
1. Embroidered clutch
These beauties have been in trend for quite some time now and if you want to make the ladies at your wedding really happy, then a gorgeous embroidered clutch is your best option. You can give it on its own or put a couple of goodies inside them like lipsticks etc. It will be a total hit.
2. Banarasi silk Dupatta
Another very classy and beautiful gifting option for the girl gang at your wedding - Banarasi silk Dupatta. Not only do these Dupattas go with everything because of their vibrant colours and patterns, but they also have the ability to amp up the dullest of outfits. Your guests will love you for this one.
3. Personalised gifts
For the more special guests of the lot, the perfect return gift for wedding would be a personalised one. Something that has their name or initials on it and shows them that you really care for and love them. Personalised gifts could include passport covers, makeup bags and kits, luggage tags, jewellery, cushions, phone covers and much more. There are many online vendors as well as stores that can make these for you, so research a bit in your area and pick what is best for you.
Luxury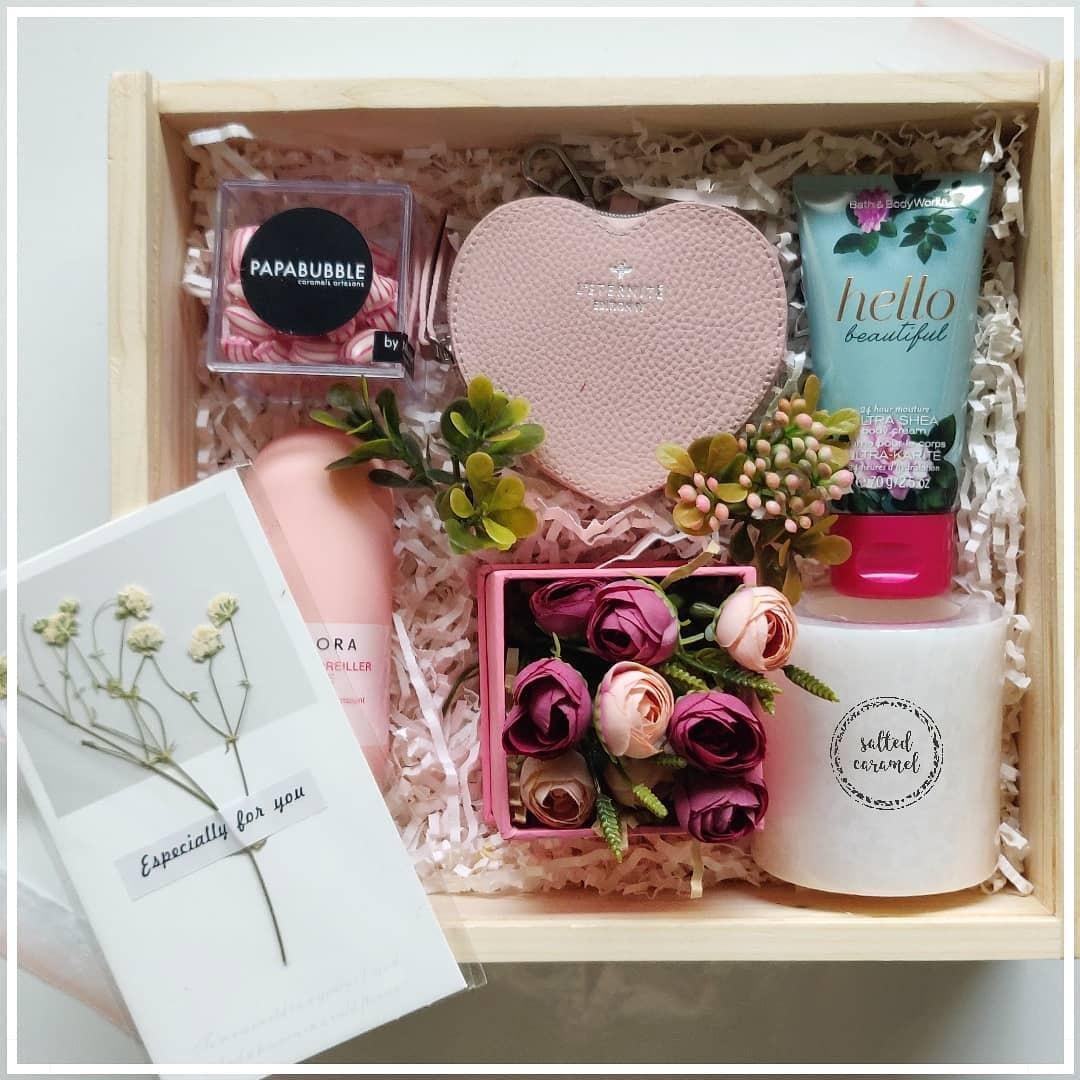 Image Courtesy: Salted Caramel's Instagram
1. Silver cutlery
However cliche it sounds, one can never go wrong with silver cutlery when it comes to luxury return gifts for wedding. You can easily take our word for this. Your special guests will appreciate the gesture and will always remember your royal wedding with this classy gift.
2. Luxury beauty basket
Last, but definitely not the least, there is always the option of a luxury beauty basket. Put together some luxe beauty and bath products, add to it a relaxing scented candle and a cutesy eye mask and tadaaa! You have a perfect luxury return gift for wedding all set.
We know that not all the guests that come to your wedding have equal importance for you. Some are very close to you, while the others are distant relatives. But since you have to give a return gift to everyone, the best option is to pick a few gifts from all the three groups above and then give them to your guests accordingly. Good idea? Also, a lot of these things can easily be found online, so you can do that and save a few trips to the market.
We hope you like the list of return gifts for wedding that we came up with. If you have more things you can add to the list of return gifts for wedding, then feel free to drop the suggestions in the comments section.