10 Steal-worthy Solitaire Engagement Rings We Spotted on Real Brides
If diamonds are every woman's best friend then solitaires are their true love. Check out real brides who flaunted gush-worthy solitaire engagement rings and stole our attention!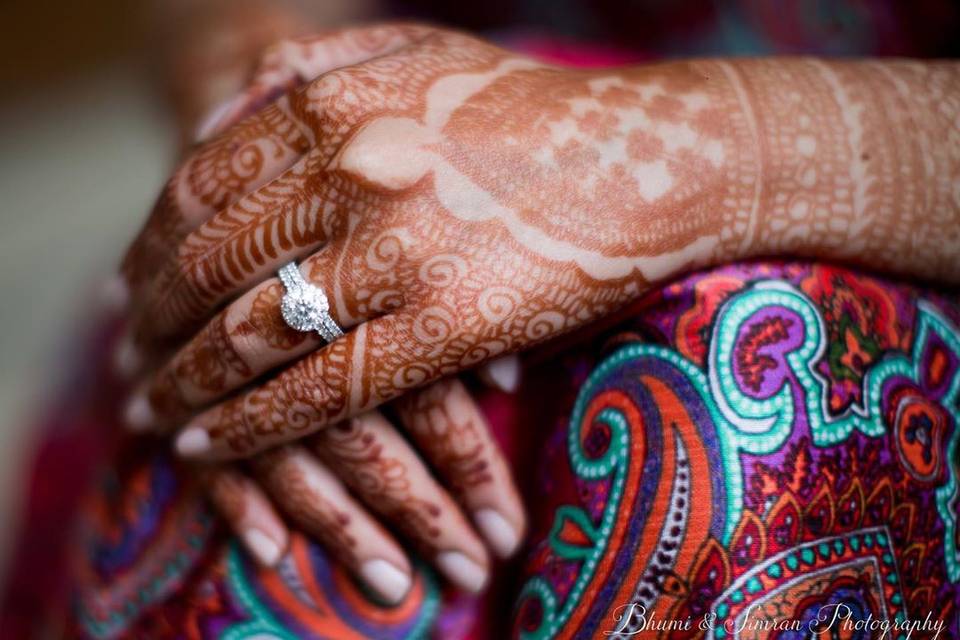 While there are a gazillion theories about women and their love for diamonds and lust for jewellery, the fact of the matter is that a solitaire engagement ring is more than just a piece of jewellery for them. It is an emotion that symbolises love, dedication, and commitment and therefore has to be special enough to be worn for the rest of their lives.
So, if grooms think there isn't much of a choice to pick a solitaire engagement ring from, scroll through this list for some ideas. And for ladies who are picking one for themselves, get inspired from these choices made by real brides and make sure your solitaire engagement ring is one that you've always wanted.
Delicate Solitaire Ring with Supreme Eternity Band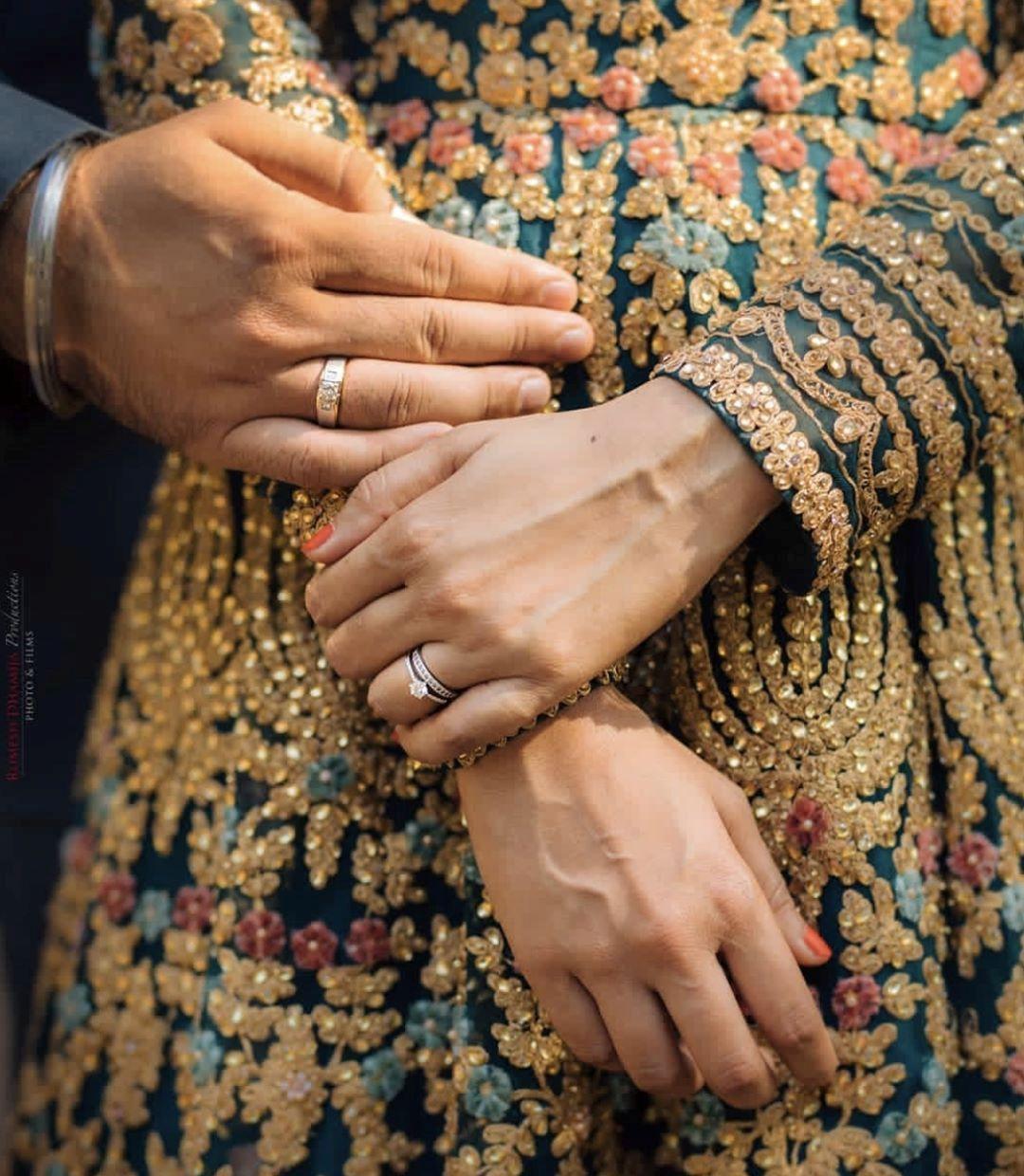 While every bride likes her solitaire engagement ring to be eye-catching, not all like it to be big and bold. Here's a round-shaped delicate diamond ring paired with a fairy light supreme eternity band that makes it look one of a kind and yet very dainty. While the eternity band is extremely slim and sparkling, it is actually the combination of the two rings together that make it one of a kind.
Glam Princess-cut Diamond with Halo Setting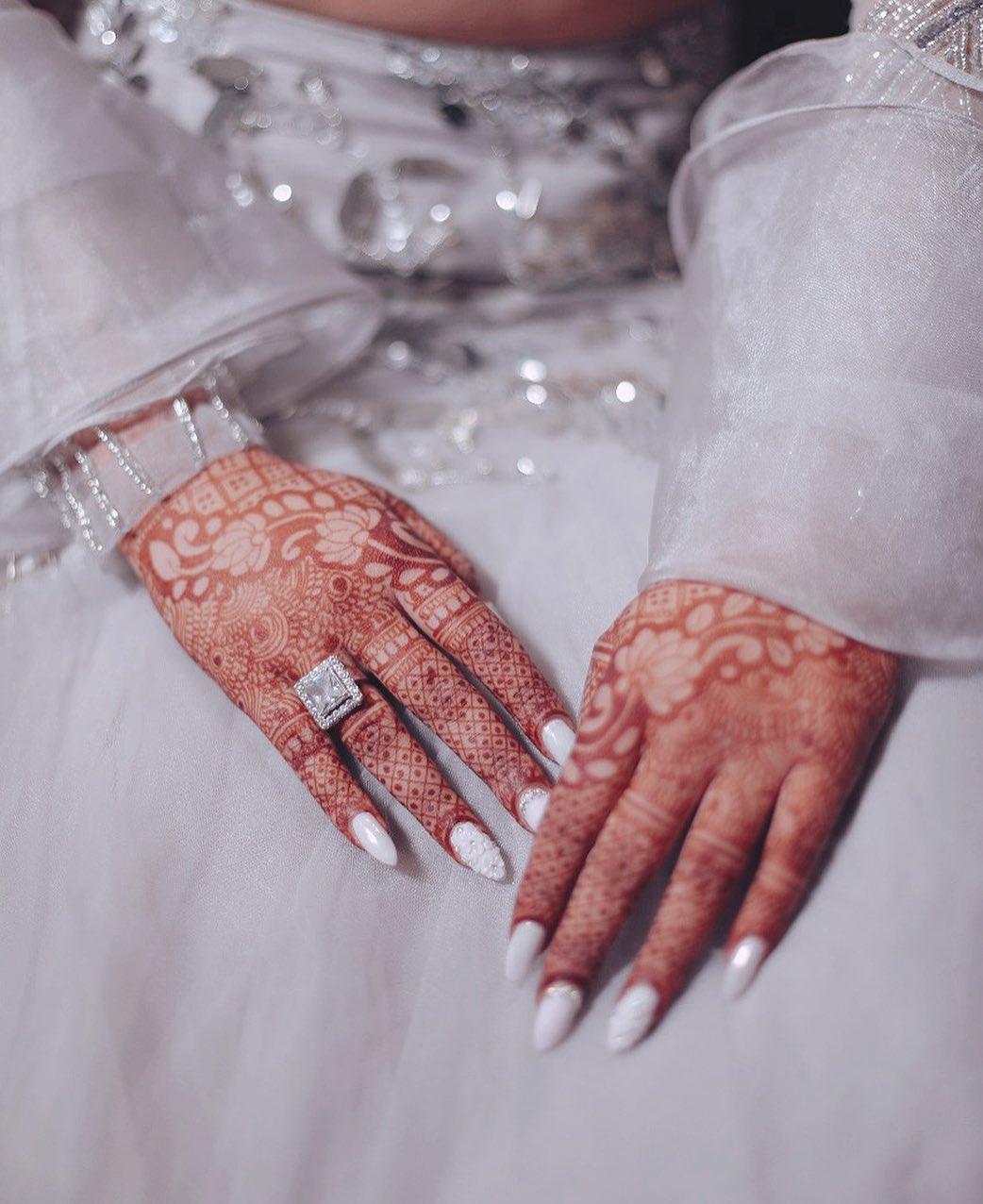 Next on our list of solitaire engagement ring designs is this big and beautiful princess cut diamond that has a pretty halo of small diamonds around it that makes it easy to spot from very far away. So for brides and grooms looking for something sizeable and substantial, here's a pick from choices of real brides that will inspire you.
Dainty Gold Ring with Single Solitaire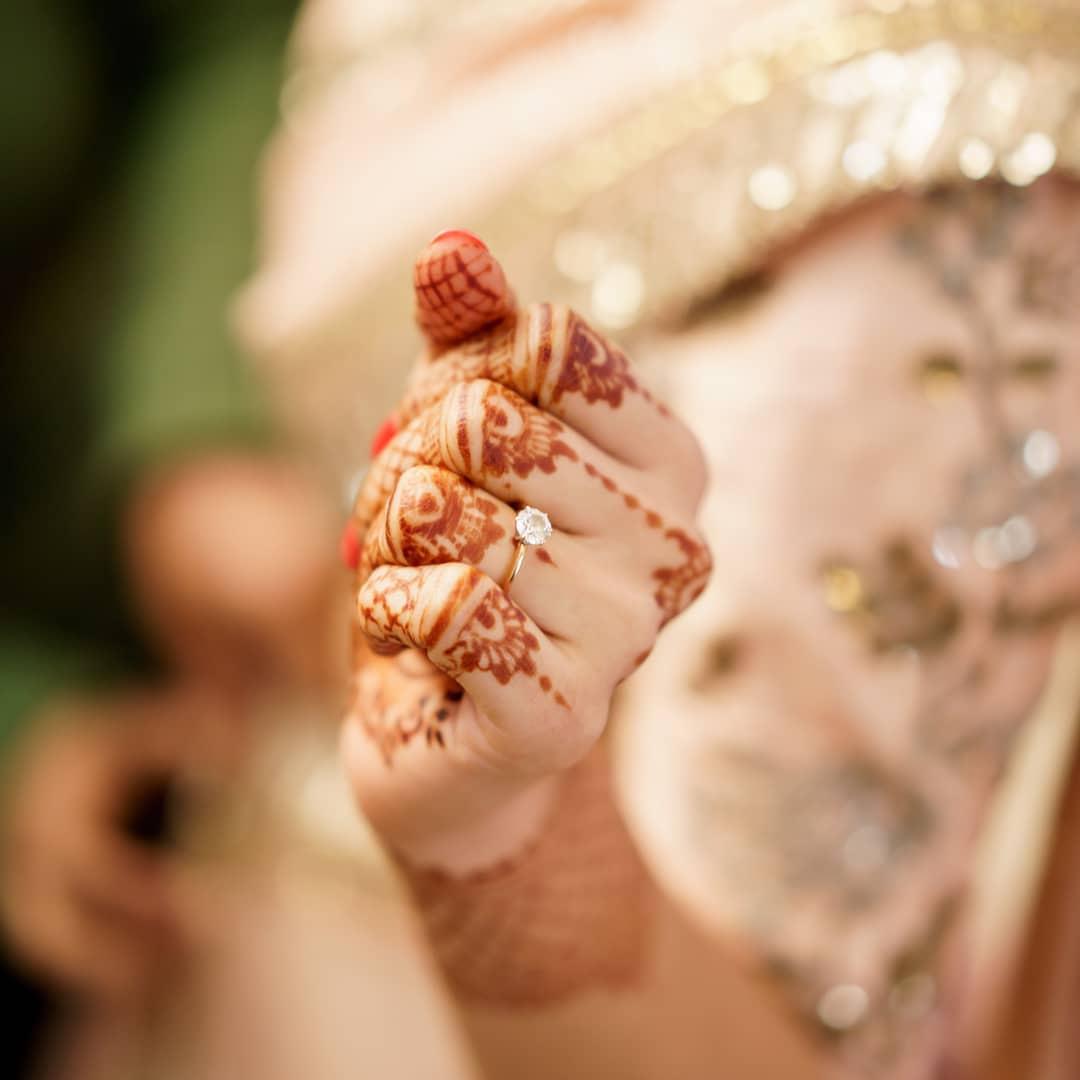 While most solitaire engagement rings these days use white gold for the band, a gold band sure has a charm of its own. Especially for brides and grooms that like the traditional feel to their solitaire engagement rings must choose the classic round-shaped small diamond with a simple gold ring like this one.
Unusual Cushion-cut Solitaire Engagement Ring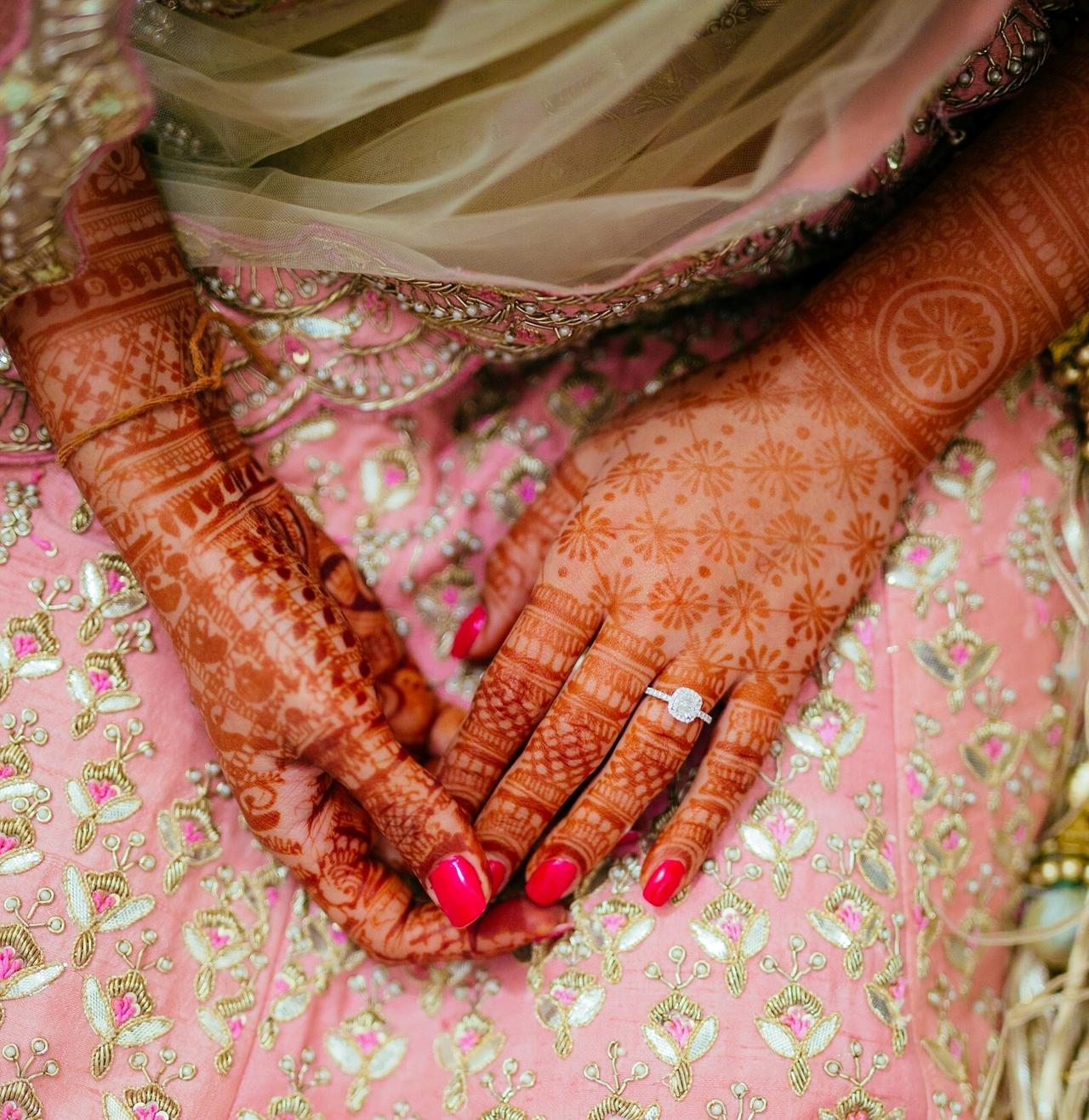 While the round cut and princess cut diamonds are the most common in solitaire engagement rings, the cushion cut is a blend of the two that is one of the uncommon choices for brides. The pretty pick of diamond with a delicate white gold band makes for great inspiration for brides who have an eccentric but minimalistic taste
Oval Solitaire Ring with an Eternity Band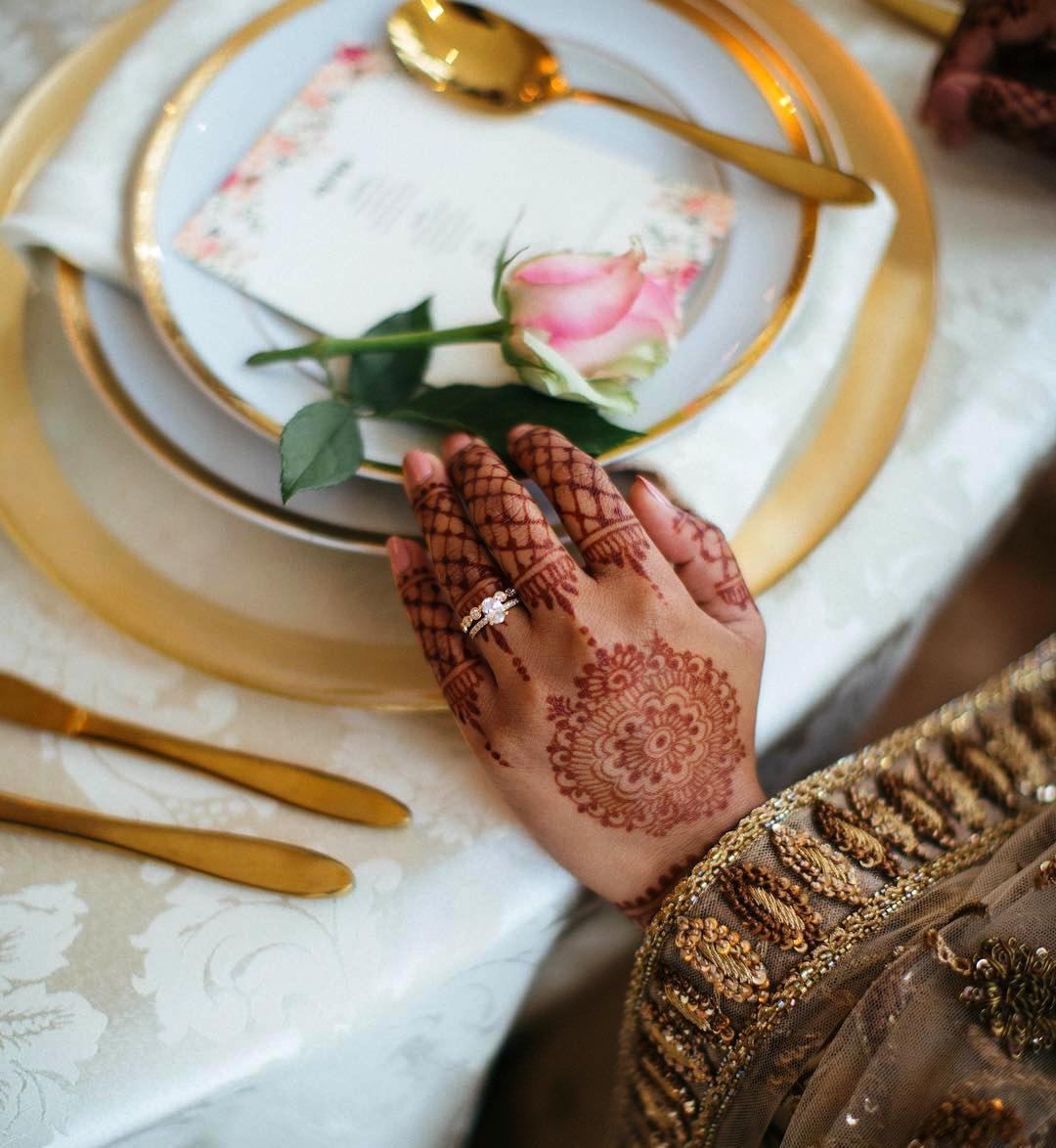 Image Courtesy: Memoirz
While eternity bands when added to a solitaire engagement ring makes the combination even more breath-taking, eye-catching round diamond eternity bands like these add richness to the look as well. So grooms looking for an expensive buy for their brides must consider this pattern.
Split Shank Oval-cut Ring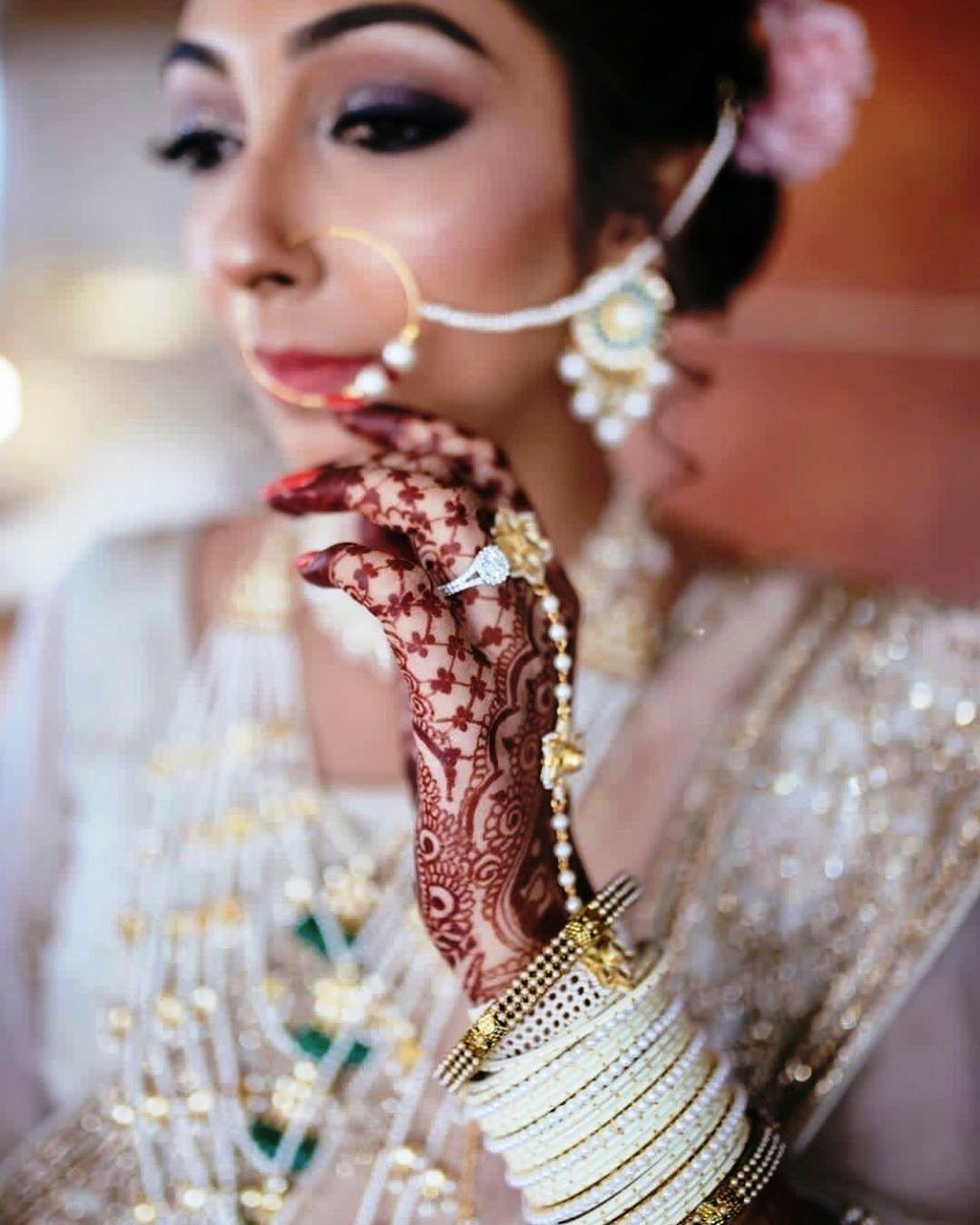 This split shank diamond band has diamonds going halfway across the band on both sides and makes for one of the currently trending solitaire engagement ring designs that can make any diamond cut look good. So, brides who prefer a currently trending design, take inspiration from this one.
Beautiful Ring Design with Halo Setting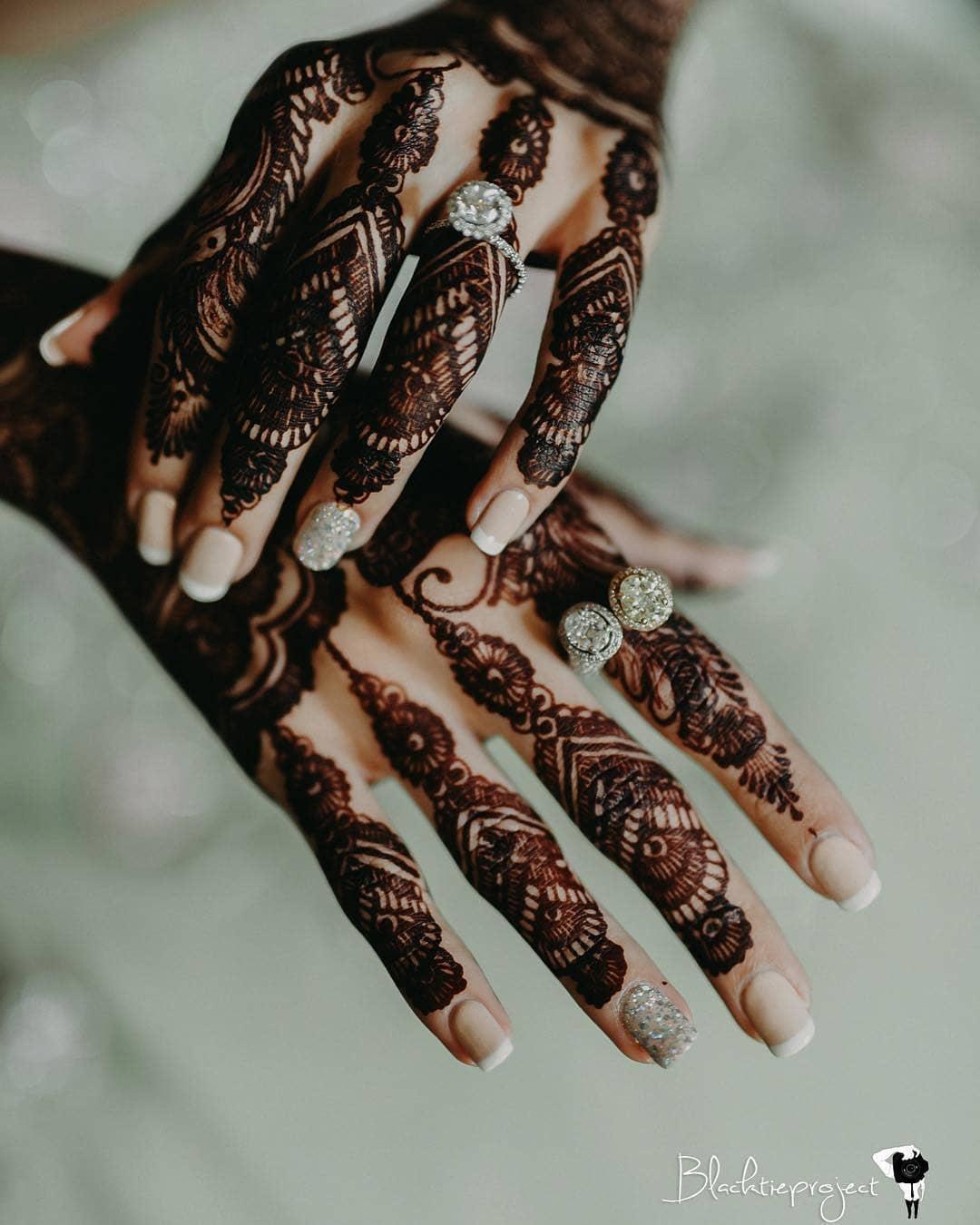 Image Courtesy: Blacktieproject
While brides and grooms would know by now, the halo setting is extremely popular amongst millennial brides too. But there is something about a halo setting on a round cut diamond that shouts classy like nothing else. So brides who love the cut must consider the halo setting as the added bonus to their classic pick.
Rich Solitaire Ring with Prong Setting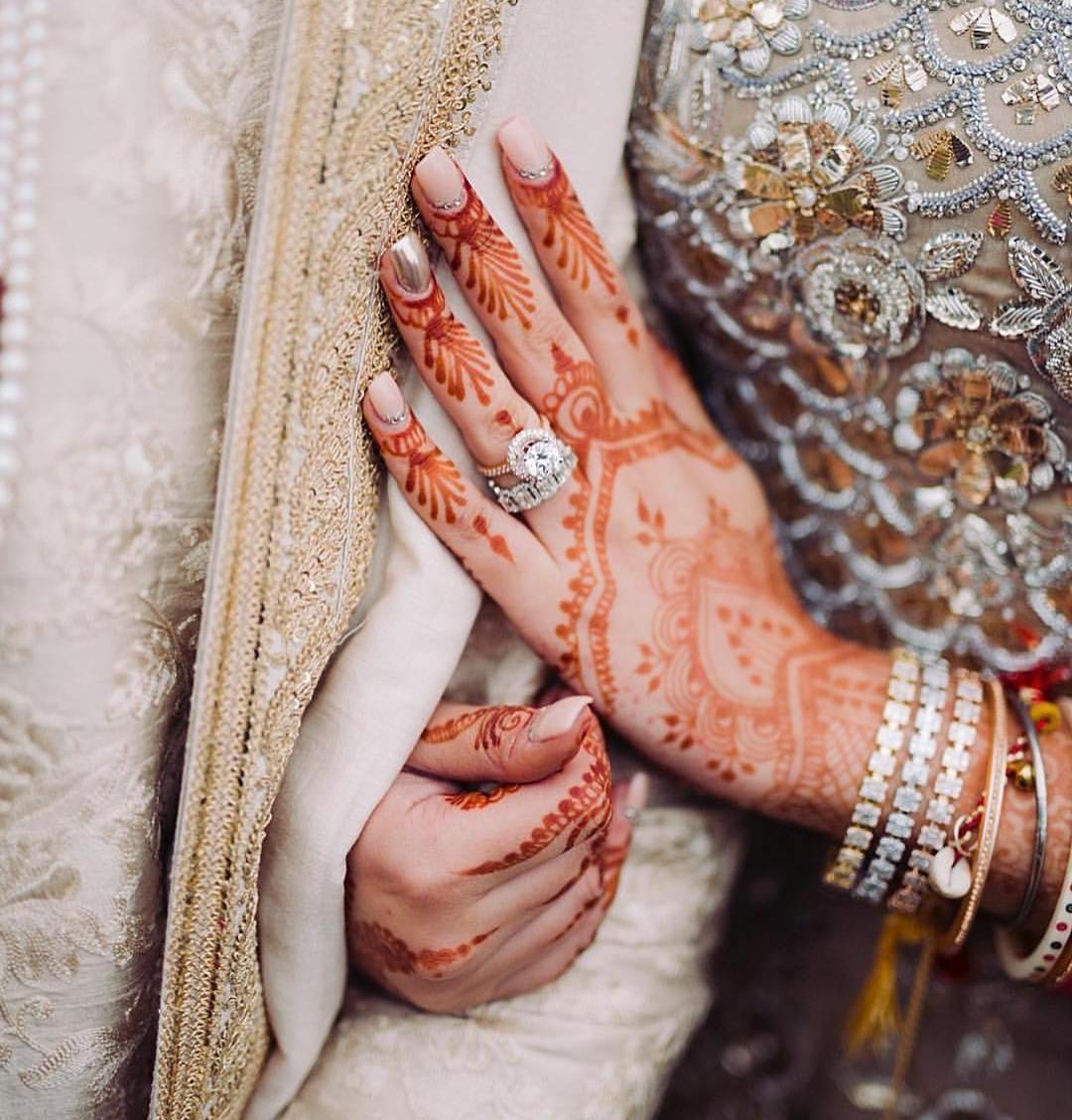 Image Courtesy: Sutej Photo
The prong setting is for brides who love their diamonds elevated from the band and protruding its neck out. While the prong setting can make any diamond cut look royal, the addition of a halo or a round pave around this engagement ring is what makes it special and apt for brides and grooms looking for something regal but classic.
Intricate Princess-cut Solitaire Engagement Ring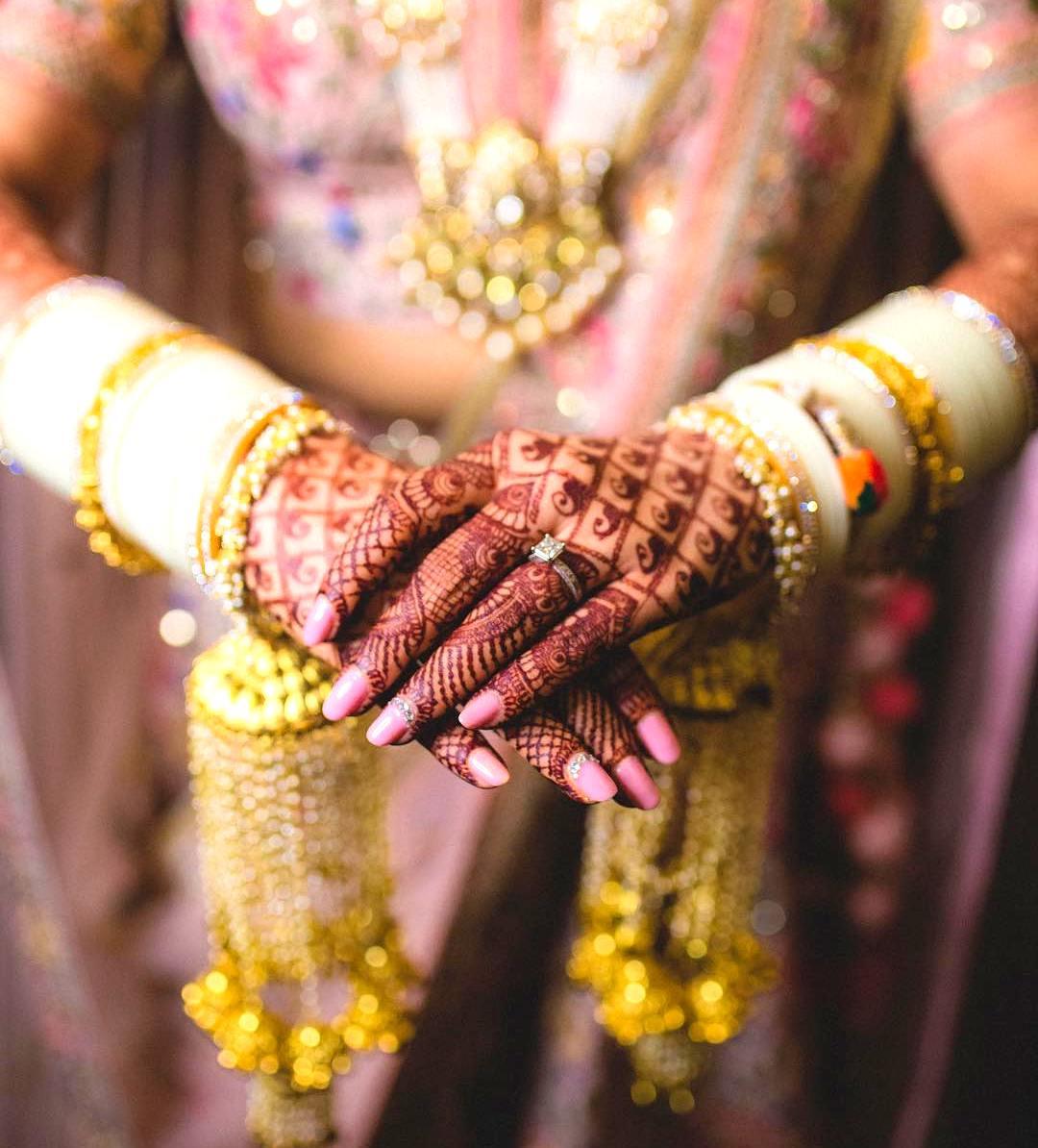 This one is for the minimalistic brides who love the diamond to be the highlight of the solitaire engagement ring and prefer keeping the band rather simple in gold or white gold. While the princess cut is one of the top choices amongst new-age brides, this one is a fairly delicate pick that makes for a great choice.
Double Wheel Round-cut Ring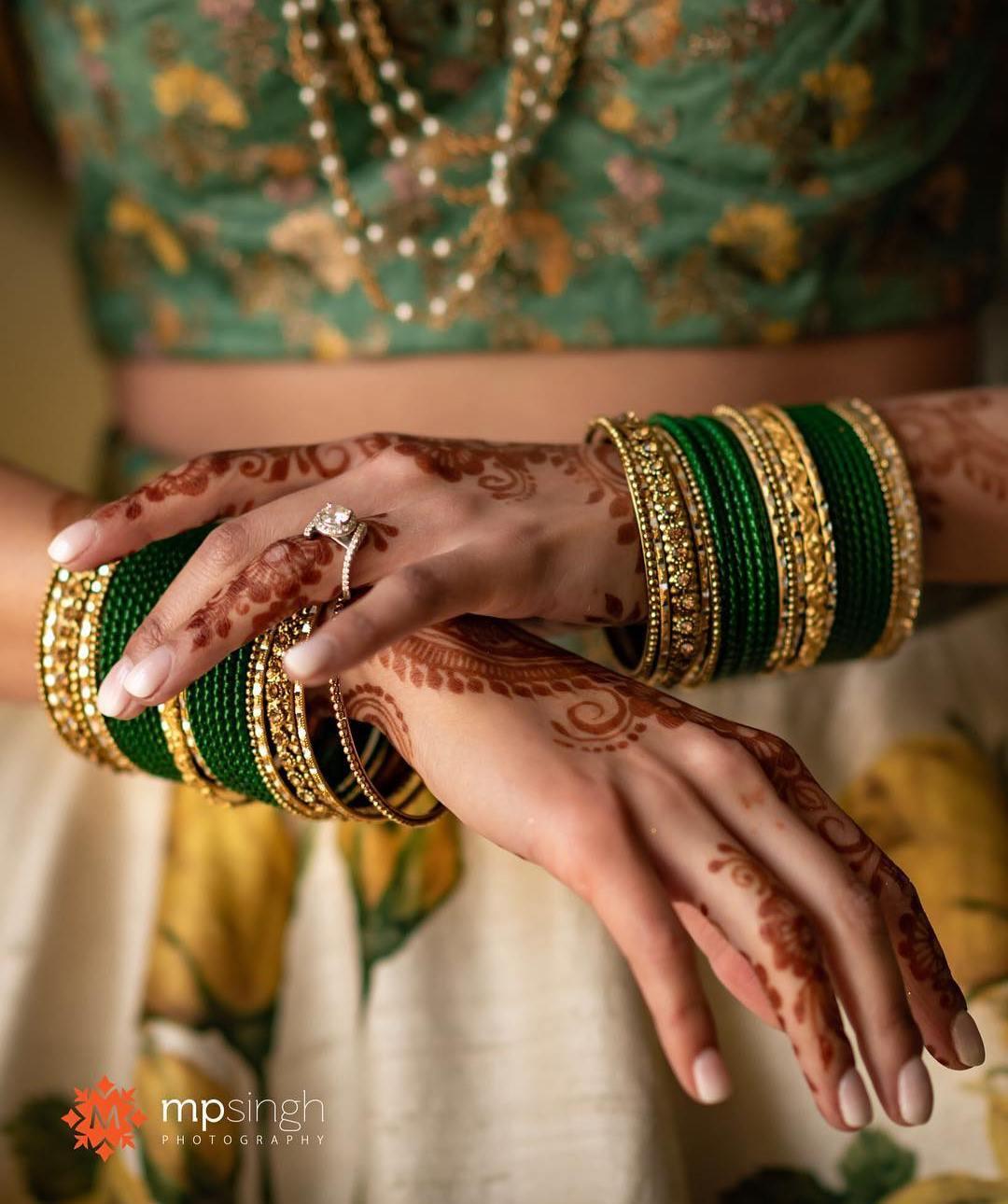 Image Courtesy: MPSingh Photography
Last but not the least on our list of solitaire engagement ring designs picked by real brides is this double wheel ring that has two parallel bands with the diamond stuck in between with a unique setting. This one is unusual and eccentric for brides and grooms that are not scared to take the risk.
From finding a solitaire engagement ring that is gorgeous to have it match the sensibility of the bride, the decision is rather tough and we agree. Therefore all the details on this article will help you shortlist the ones that match your style while also letting you know of the options you have. So go ahead and take a pick.
And tell us in comments which solitaire engagement ring did you lose your heart to.