Check Out These Simple Engagement Rings to Win Her Heart
Sometimes the simplest things can give immense happiness. Take a look at these sparkling Simple Engagement Rings that could bring a priceless smile to her face.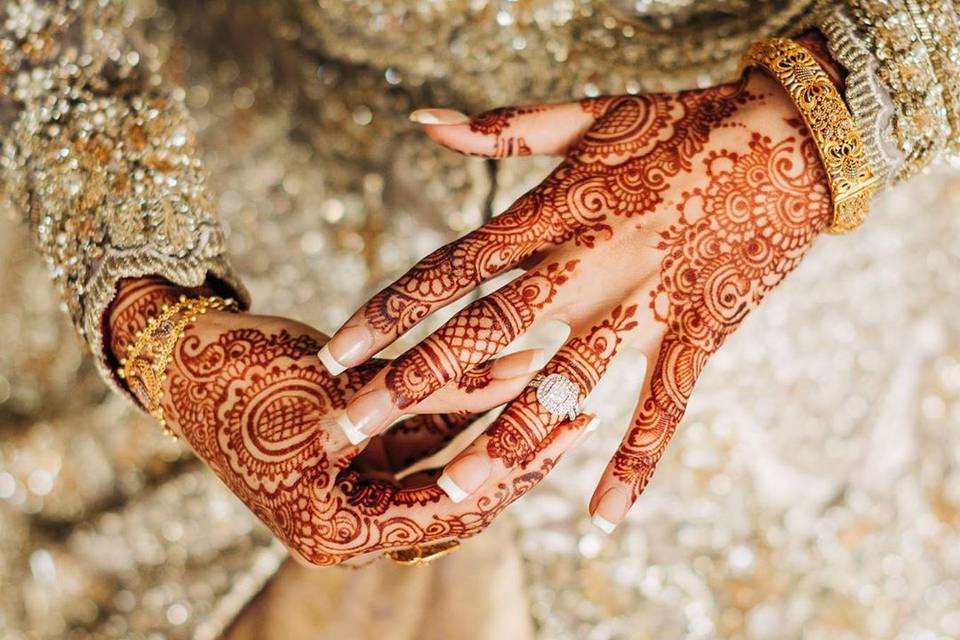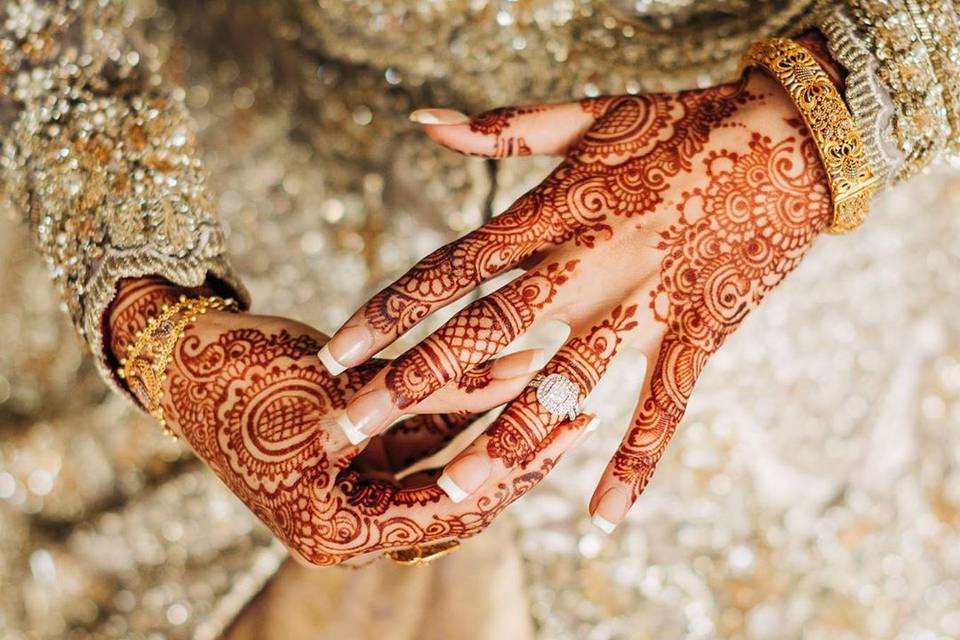 Image Courtesy: Memoirz
When you know you're ready to take the next step, you literally cannot wait anymore. You need to start planning everything right away to get things perfectly spot on. Choosing the perfect spot to propose, preparing apt proposal lines that are neither too cheesy nor too simple, the right kind of outfits, maybe some background music and most importantly, picking the perfect engagement ring. Every type of a ring has a significant story and forts certain personalities more than others. Some brides like it bold and beautiful, while some prefer simple and elegant.
So, if your partner falls into the latter category, then you've come to the right place! We have assembled a sumptuous collection of simple engagement rings for your teh millennial brides-to-be.
Crown Shaped Ring On Copper Band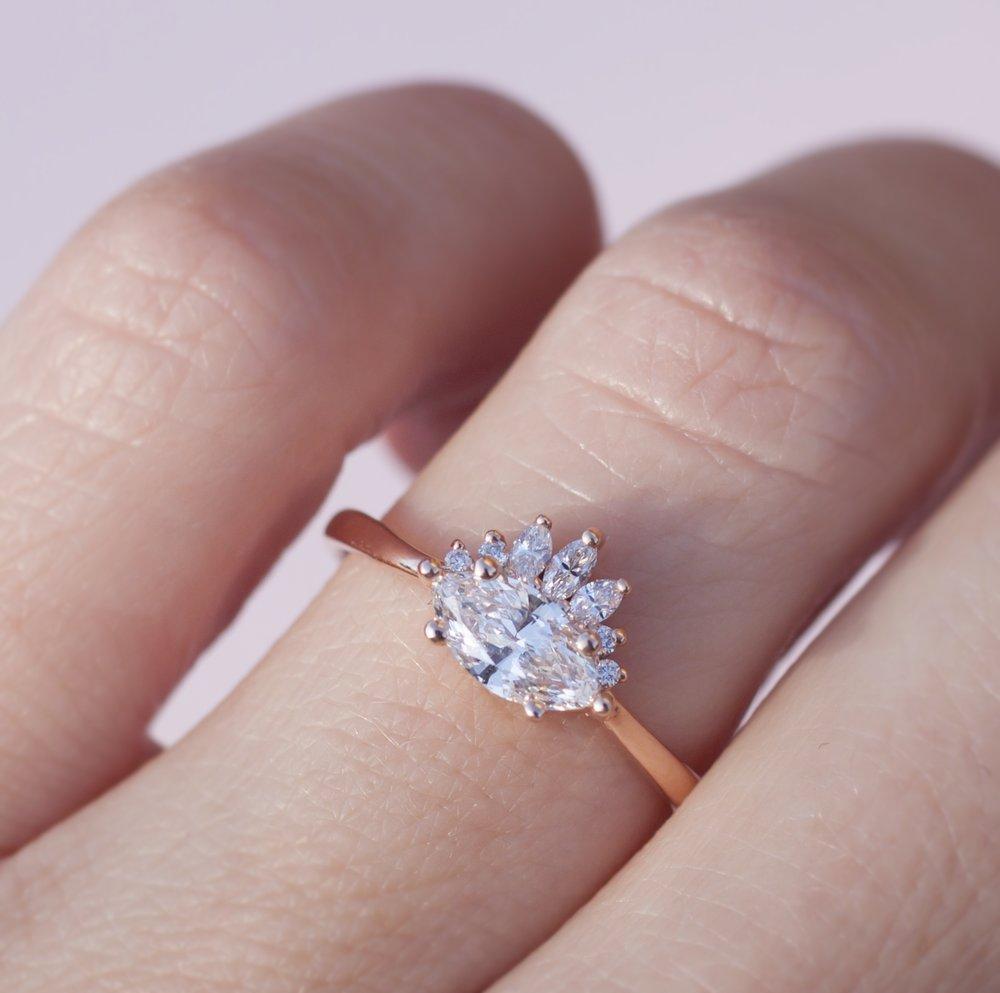 Image Courtesy: Anastasia Sel
If you're looking for simple engagement rings that have a touch of royal to it, you'd love this one. The crown-shaped diamond studs with tiny golden tips etched in a golden-copper colour sleek band create the perfect engagement ring that has style and drama but is minimal. Flaunt your peach lehenga that would go perfectly well with this particular ring design.
Teardrop Shaped Diamond Ring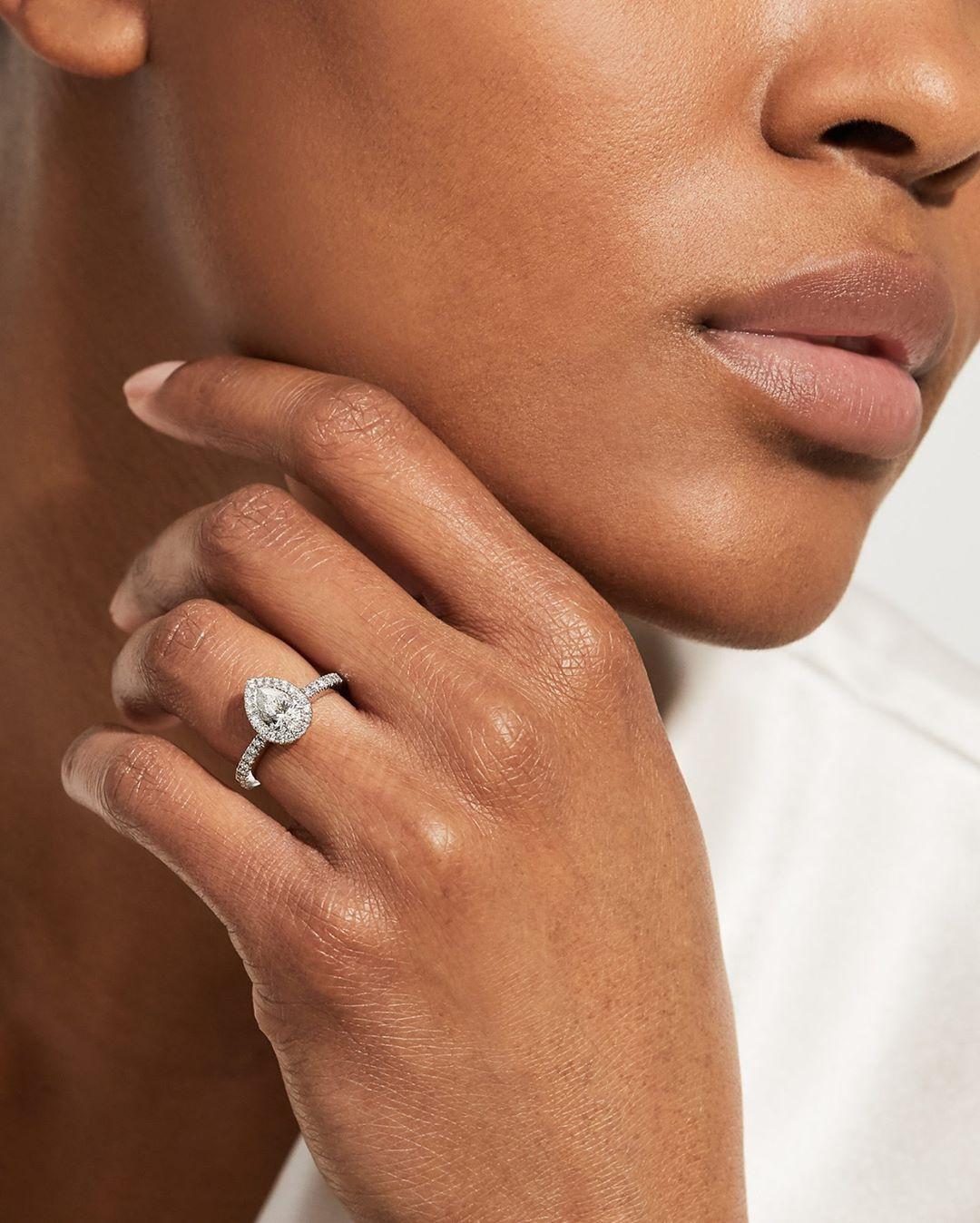 Image Courtesy: De Beers Jewellers
One of the most popular simple engagement rings has got to be this teardrop-shaped ring. The thin casing of tiny diamond studs around the stone add depth to the shape and enhances the look of the diamond ring. You could choose a gold band or a platinum band for this kind of ring.
Asscher-Cut Diamond Ring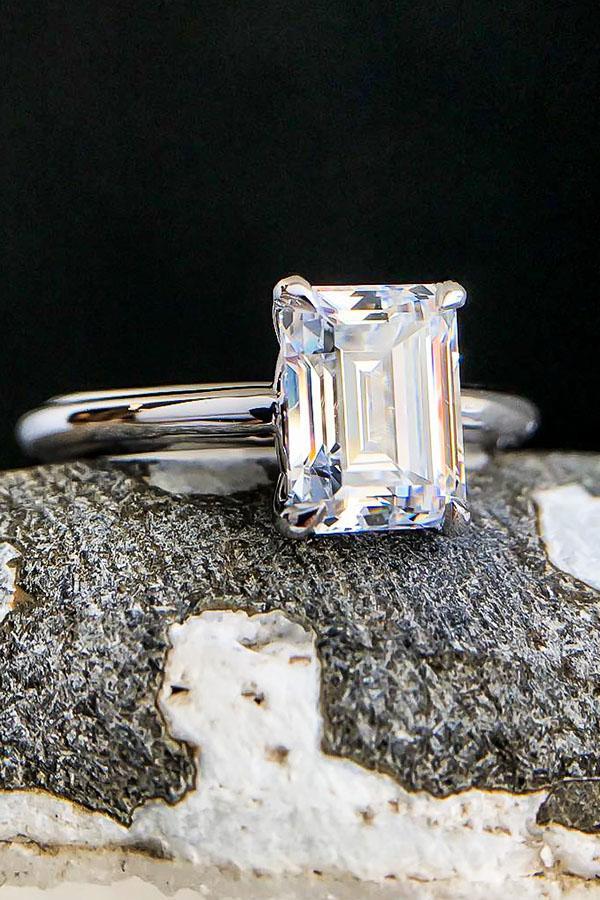 Image Courtesy: Honey Jewellery
An Asscher-cut diamond ring is yet another option if you're looking for simple engagement rings. The cut and precision make this ring one of a kind. Etched inside a neat platinum band, this brilliant rock will accentuate the beauty of your finger. Sport your smashing designer gown on your engagement for a complete graceful outlook!
Princess-Cut Diamond Ring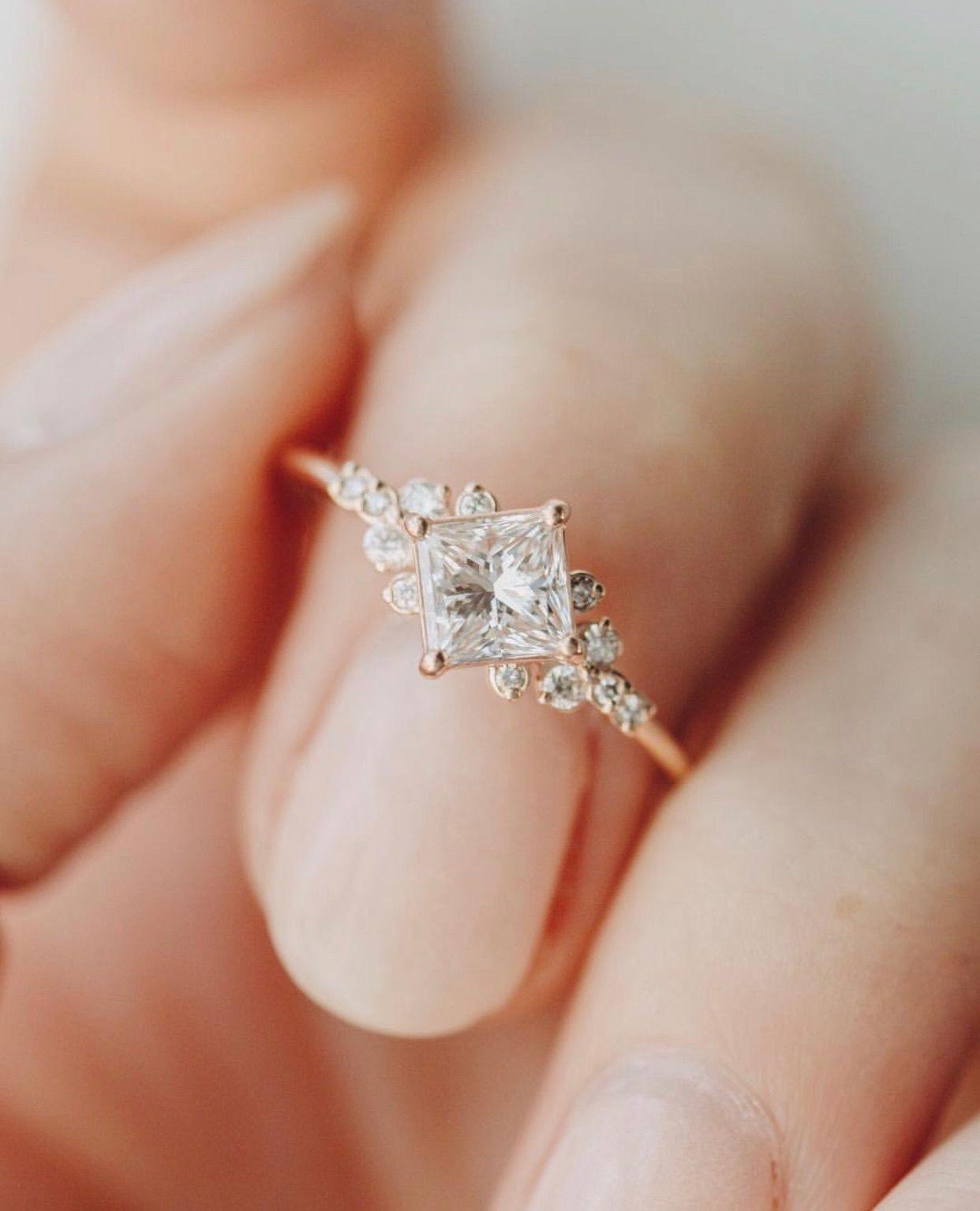 Image Courtesy: Melanie Casey Jewelry
When you propose with a princess cut diamond ring to your partner, you probably just won half the battle! The most popular choice among simple engagement rings, you could hardly go wrong with a princess cut ring. You could get tiny diamond studs surrounding the central stone like this one if you want a little more volume. Arrange a romantic candlelit dinner with wine, music and flowers to set the stage to pop the magical question to the princess of your dreams.
Baguette Shape Diamond Ring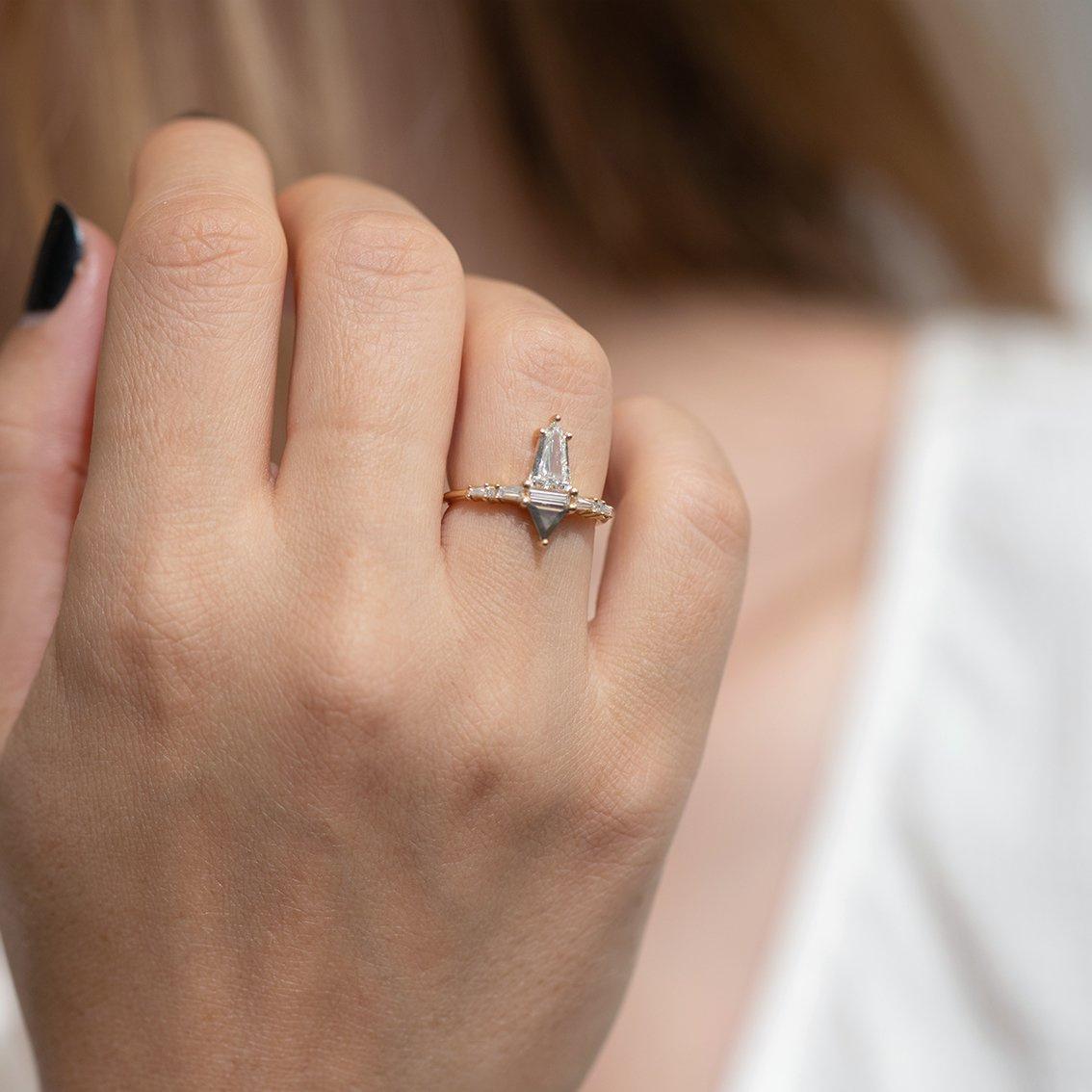 Image Courtesy: OOAK
If you like simple engagement rings, we say try this unique and unconventional shape. This baguette-shaped diamond ring exudes a lot of attitude but with subtlety! Does that resonate with you? Try some interesting braided hairstyles and Boho earrings while you flaunt your engagement ring that is anything but cliche!
Princess-Cut Ring With Diamond Studded Band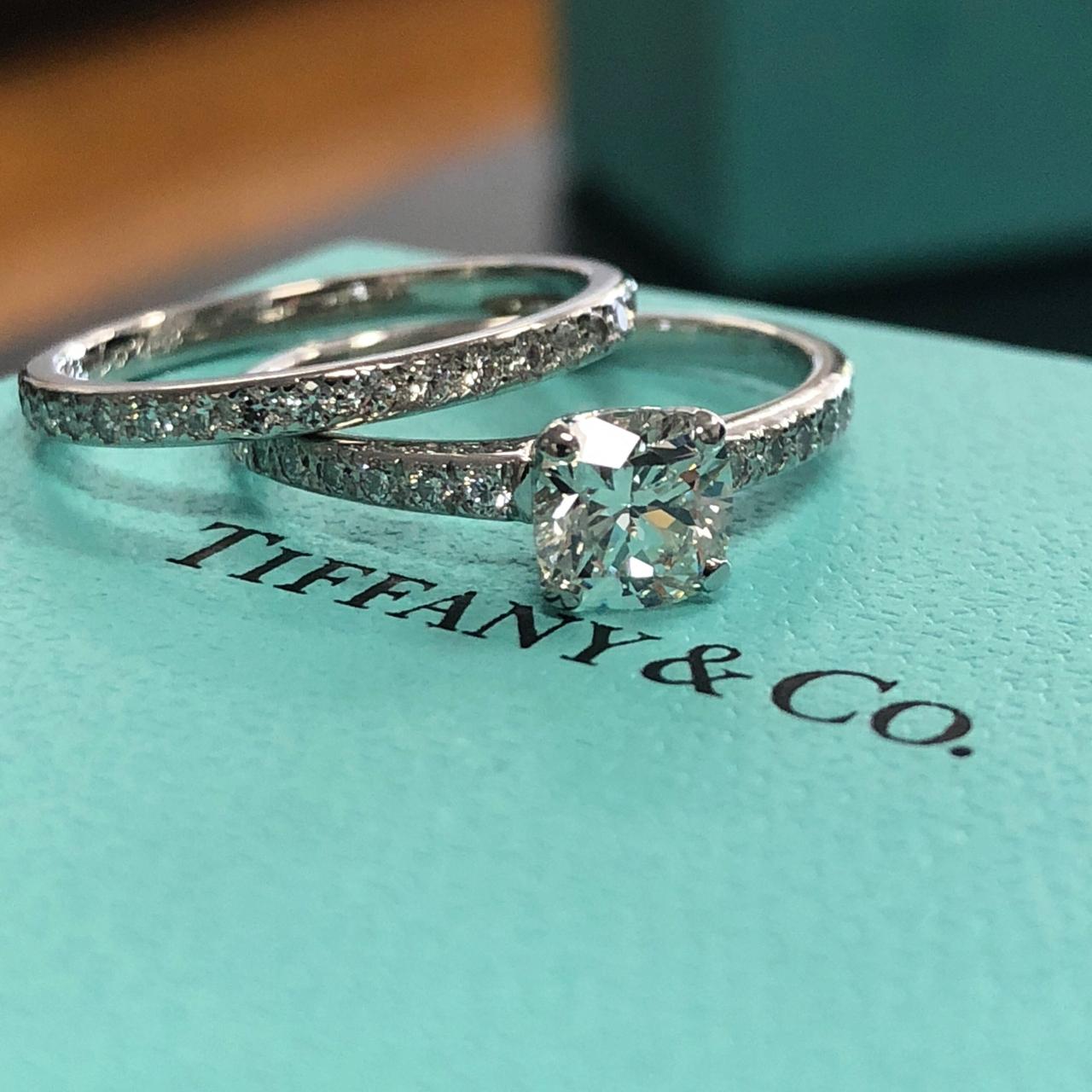 Image Courtesy: Tiffany & Co.
Now if you want a little more than a plain ring with a princess cut diamond ring, you can get your hands on this one. Instead of a plain platinum band or a gold ring, get the ring engraved with tiny diamond studs all over it. That would add some volume to your ring and yet maintain the simplicity of the ring design.
Emerald-Cut On A Transparent Diamond Ring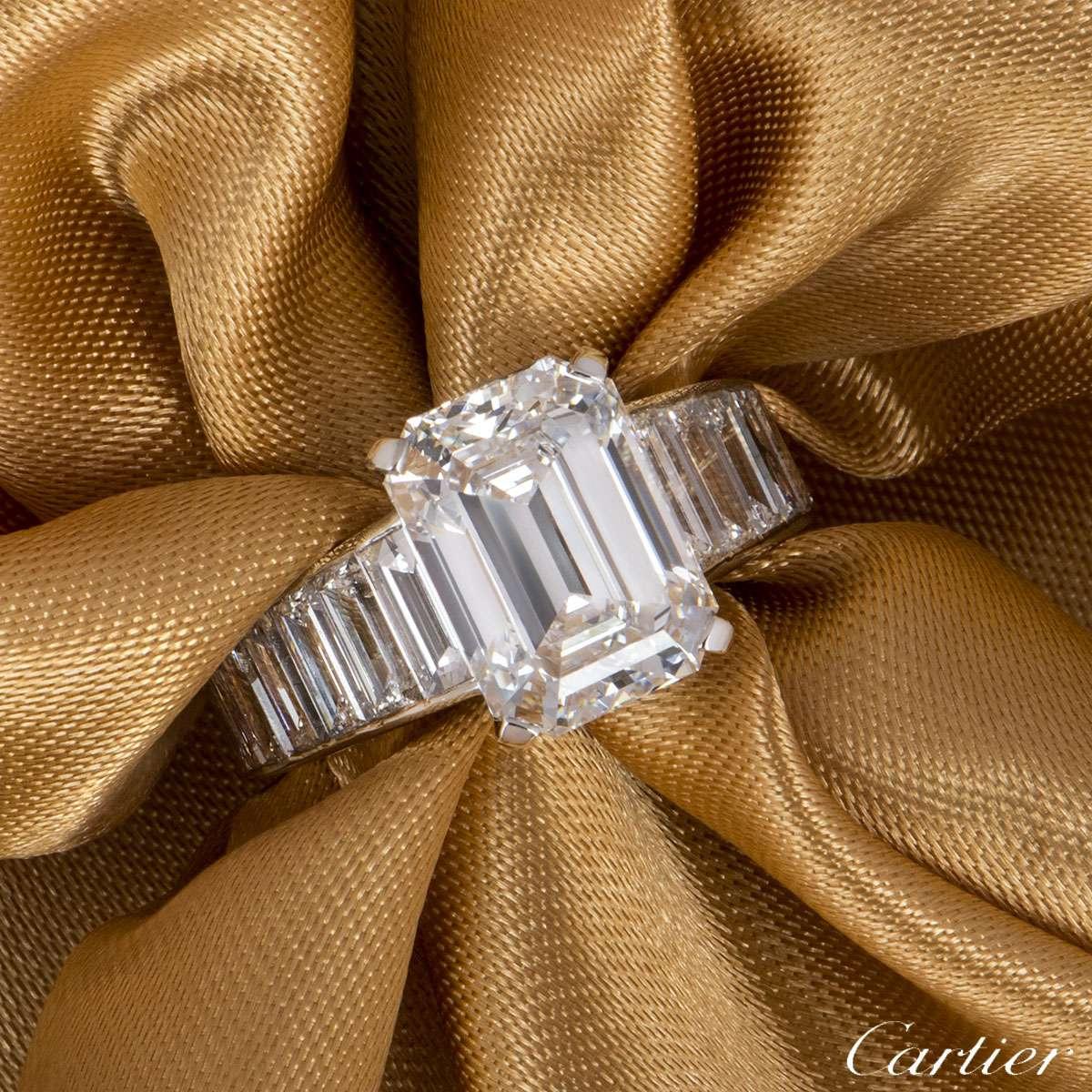 Image Courtesy: Cartier
How about taking your simple engagement rings style up a notch? Try this emerald-cut diamond ring with an edgy look. The large rock is fixed on a transparent diamond-studded ring. There is a fine balance between grandeur and grace in this particular ring design. While keeping it gorgeous with the size and number of diamonds in it, it is still a subtle and elegant simple engagement ring.
Round Solitaire Diamond Ring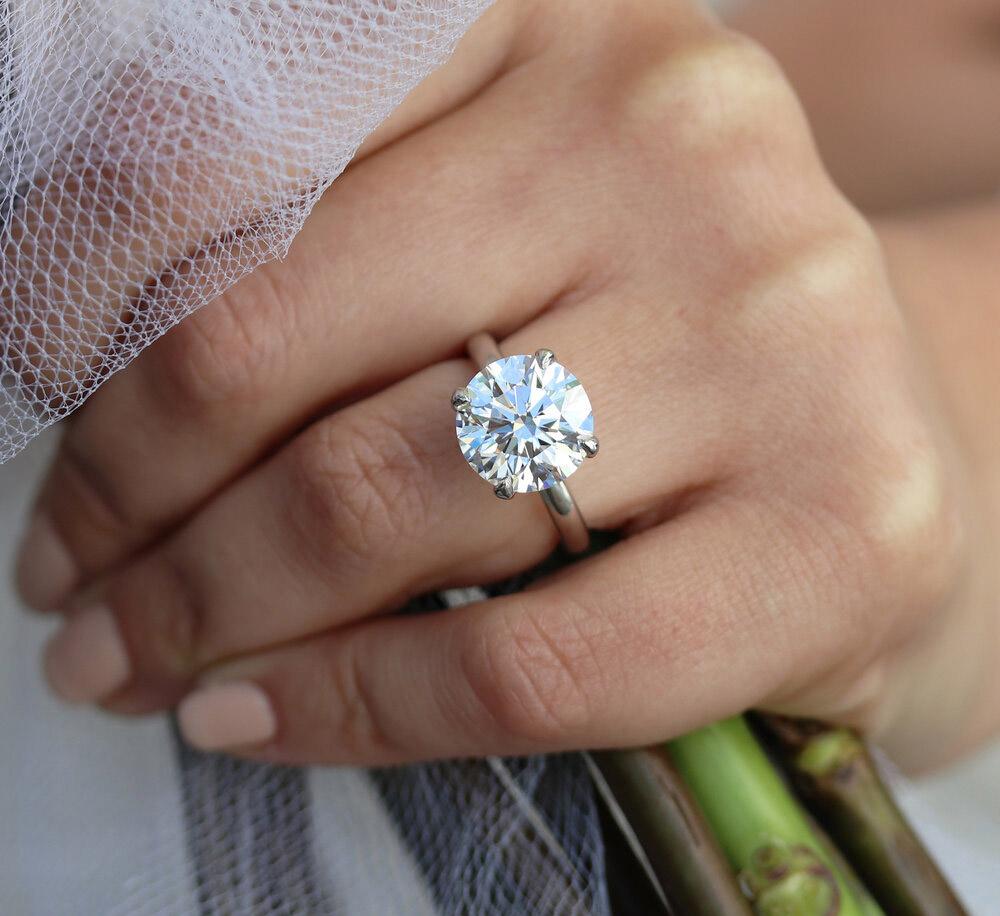 Image Courtesy: Ada Diamonds
A simple round solitaire diamond ring is never out of style. A simple engagement ring with a diamond placed on a platinum band is always a go-to option. This is one of the classic ring designs that every bride-to-be would love to show off on her finger.
Round Studded Radiant-Cut Diamond Ring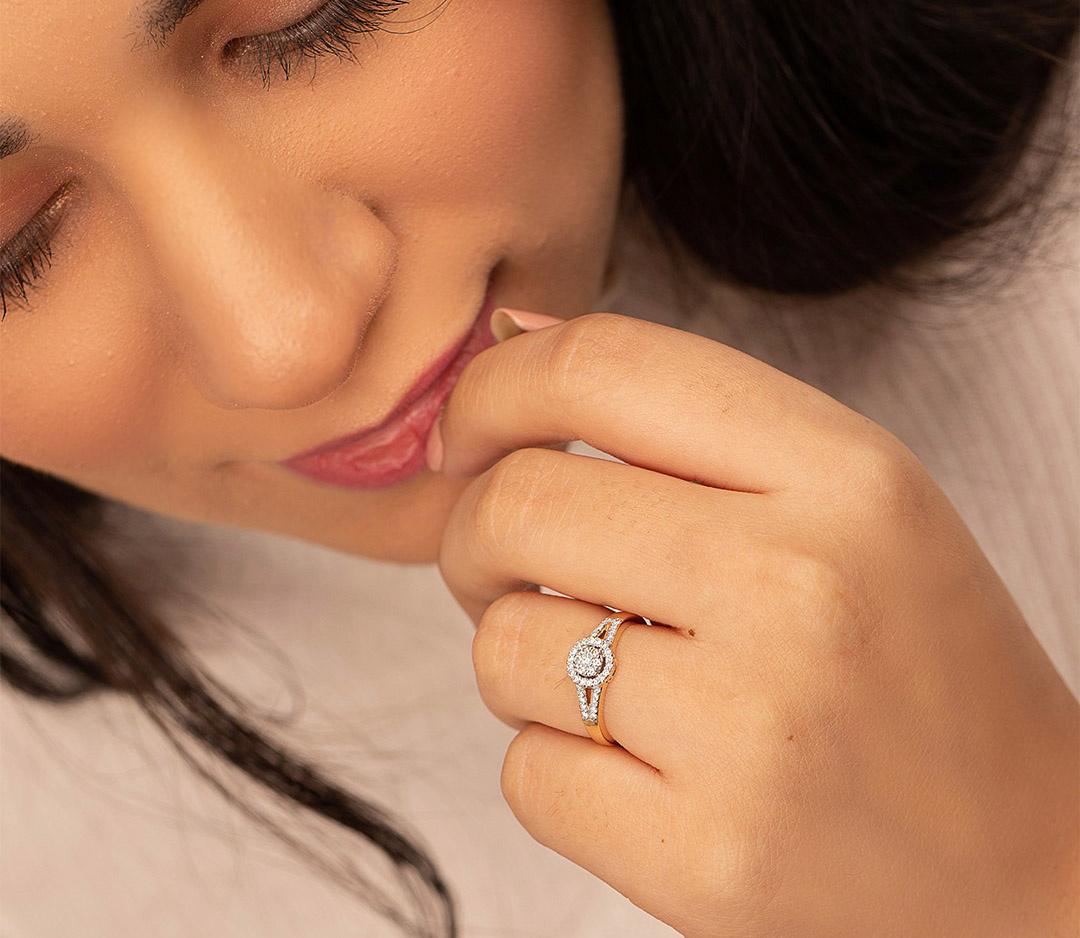 If you want a little variation in your circular ring, get a diamond-studded one with a thin outer circle of studs around that has studded diamonds. A white gold band with a few studs etched on both sides would look simple yet stunning. The radiant cut of the diamond makes it sparkle a little extra for the brides-to-be while keeping it simple.
Simple engagement rings do not necessarily mean boring or common designs. You can look for patterns, different cuts, stones, and metal bands to keep things interesting. Try ruby or emerald combinations with your diamond ring if you like some more colours. Announce your engagement in style while you flaunt your big rock! Make sure you educate yourself with the different kinds of diamond rings, their cuts, and prices before you zero down on your final choice. After all, an engagement ring is not just a piece of jewellery, but a symbol of eternal togetherness!
Which one of these ring styles do you love the most? Share your thoughts with us in the comment section below.