Pick a Couple Ring Design That's Perfect for You & Trend Two-gether
Looking for the perfect couple ring design which will not only always be stylish but also forever remain a symbol of your vows to one another? Check these out!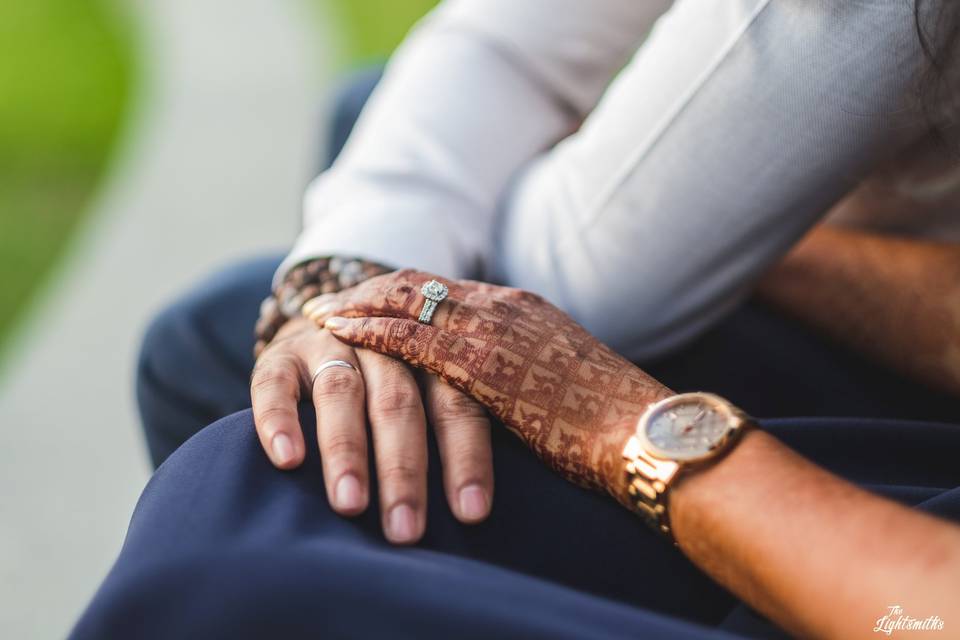 Even before we get married or meet the one, we have a fair idea of what we want our engagement ring to look like but once the person comes into the scene the search for the perfect couple ring design starts!
While earlier it was only the Mangalsutra that was a symbol of a marriage and all that comes with it, engagement rings too, have now gained much importance across all cultures as it is both stylish and delicate enough to include in your daily jewellery.
From plain bands to eternity bands there is so much variety when it comes to the perfect couple rings. Are you the couple who wants different styles suited to each of your sensibilities or would you prefer couple rings which run the same theme or pattern for a romantic touch?
No matter what it is that you seek we've rounded up some of the best couple ring designs from the gram that you must consider before picking the one...
The Simple Design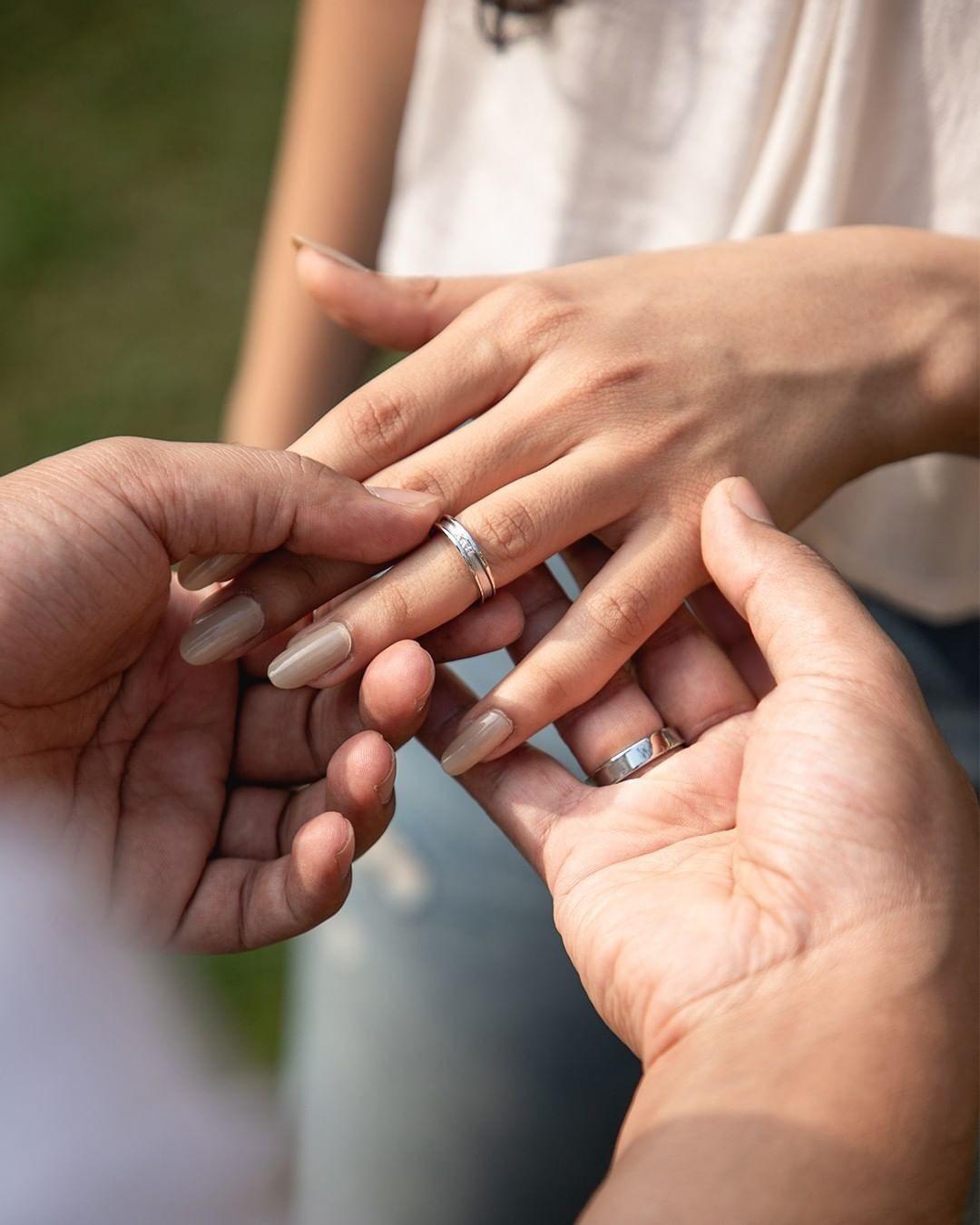 Image Courtesy: The Knotty Tales
We had to kick start this list of couple ring designs with a simple platinum band which is an eternally elegant choice. These simple bands seamlessly blend into your routine and also always make a statement by its sheer simplicity. There is a reason why years after years this classic couple ring design has remained a favourite choice!
Now the bonus tip for all you brides is that with a platinum band, it is always easy to dress it up along with other layered rings or even eternity bands to add glamour when needed! Also note how the nude manicure is just adding such a classy touch to the picture, always opt for neutral and pastel shades for your pre-wedding shoot to get such appealing shots!
The Trendy Twist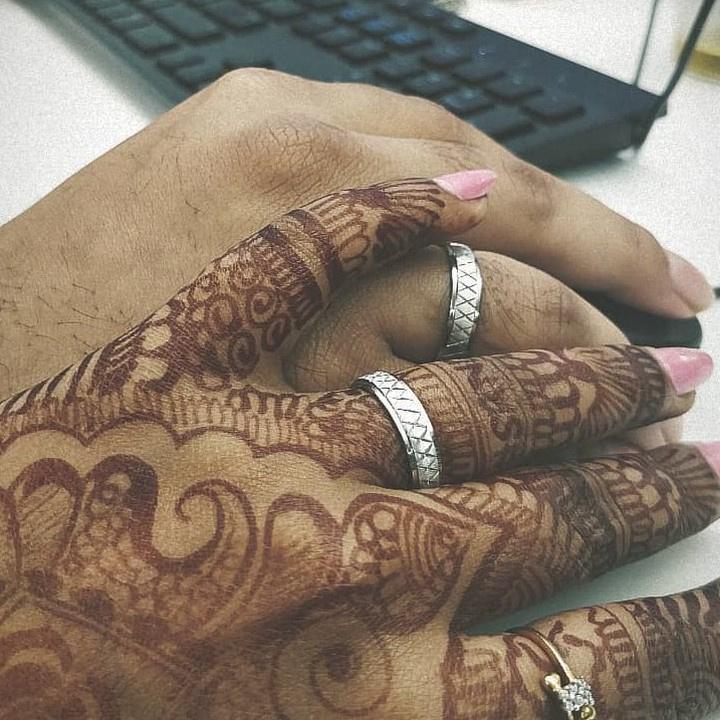 Image Courtesy: Caratlane
Who said the only simple platinum bands had to be plain? Between all the couple ring designs, the most trendy design has to be this one! The symmetrical engraved pattern across both the rings is just so perfect.
It immediately catches one's attention by its simple yet unique design which honestly we haven't spotted much of! You could always choose different designs as the idea is worth considering.
To Each Their Own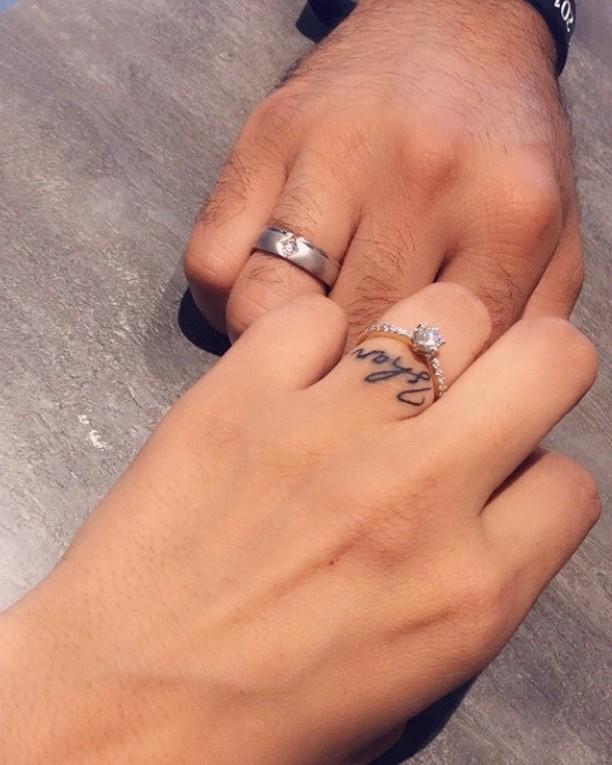 Image Courtesy: Caratlane
The whole matchy-matchy couple ring isn't your thing? Check out this set which though different in design is yet united in the metal and honestly that is all that is required to tie the design together. Each featuring diamonds in their own style make for perfect rings.
We especially love the bride's ring which has just the right amount of bling and is complemented by the groom's centre diamond as well. If you want different styles yet with somethings in common, this couple ring design is your best bet!
One for the Gold Lovers!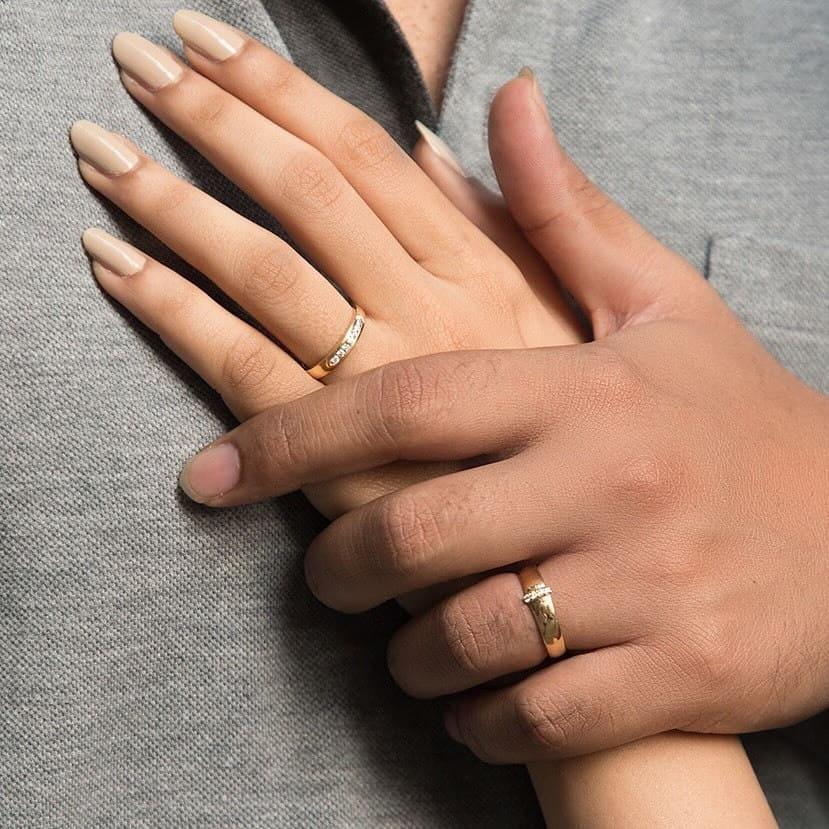 Image Courtesy: Caratlane
While nowadays most couples gravitate towards the platinum ring designs, gold too often makes a strong case for itself with designs like this! Though simple in the band, the different forms of diamond for both the groom and bride is what makes it special yet connected.
One features a string of diamonds horizontally while the other does so vertically making for the perfect symmetry. If you're looking for something special and unique, couple rings like these are quite an option to consider.
The Matte Touch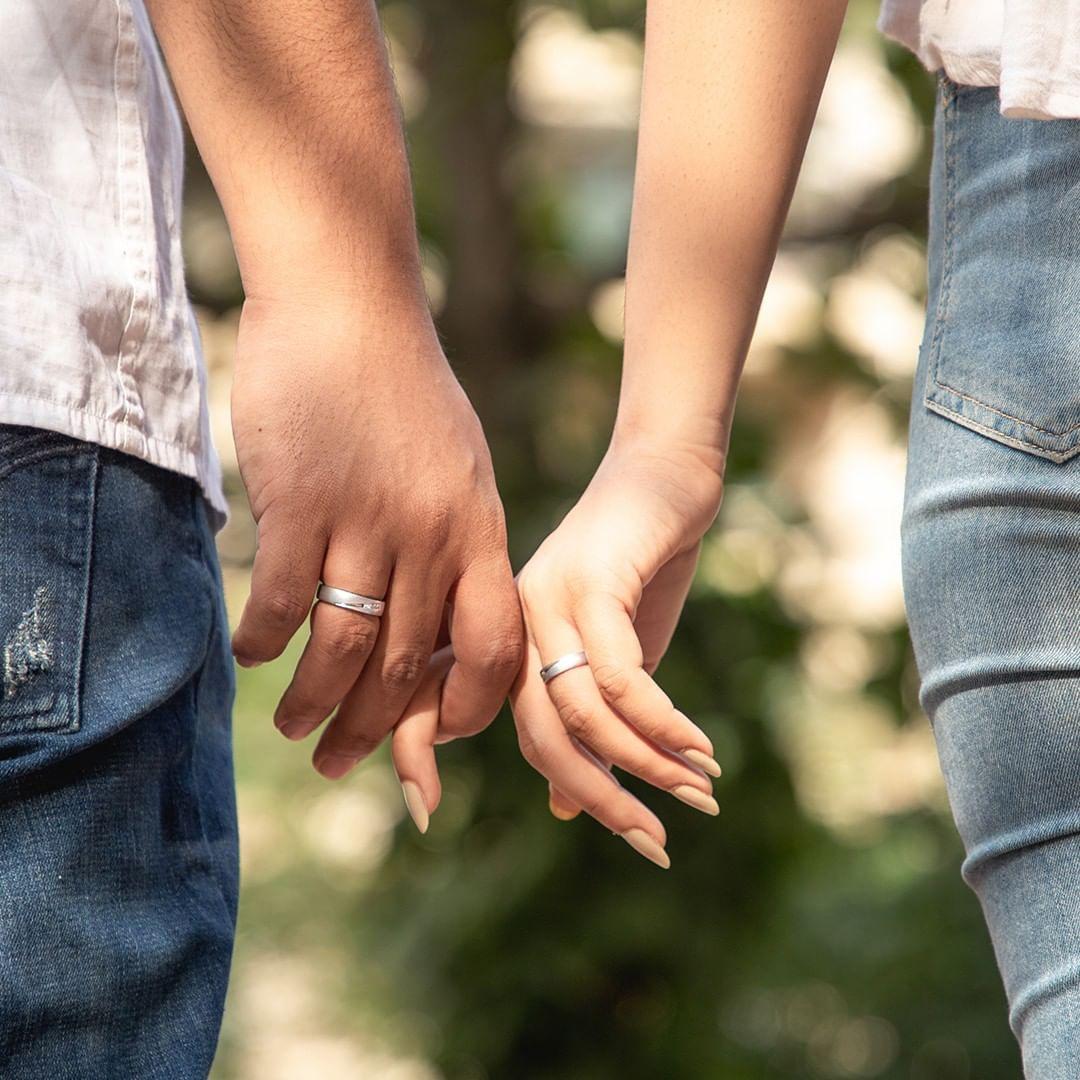 Image Courtesy: Caratlane
Who knew matte finish in couple ring design could look so classy? Both the rings highlighting matte finish in platinum with a thin line of shine and a centre diamond is the perfect and balanced combination of everything needed for a memorable and beautiful ring design.
You could always modify the design a little to suit your taste but just look how unique and chic the matte finish looks. Not to mention how easy it will be style on a day to day basis while distinguishing itself from other platinum bands available.
These ring designs have made quite the argument for themselves. Now the question is which one persuaded you to make the pick? These rings aren't just designs, once chosen they will form a permanent part of your life reminding you of your significant other, the vows and the memory of how it all began.
Such a precious element of your life so you must put it thought as to how it reflects your style and also story. We love how some couple ring designs include inscribed messages in the inside rim, something as simple as your wedding date or even a quote or song special for both of you!
Remember to try out these rings before picking the one and look for ways to make it more special for one another...
Which of these modern couple ring design won you over? Do let us know in the comments below.