Stunning Jaimala Designs to Add a Breath of Fresh Air
Weddings aren't just about the rituals but also sporting the latest fashion! So here are some trendy Jaimala Designs raging this season. Check out now!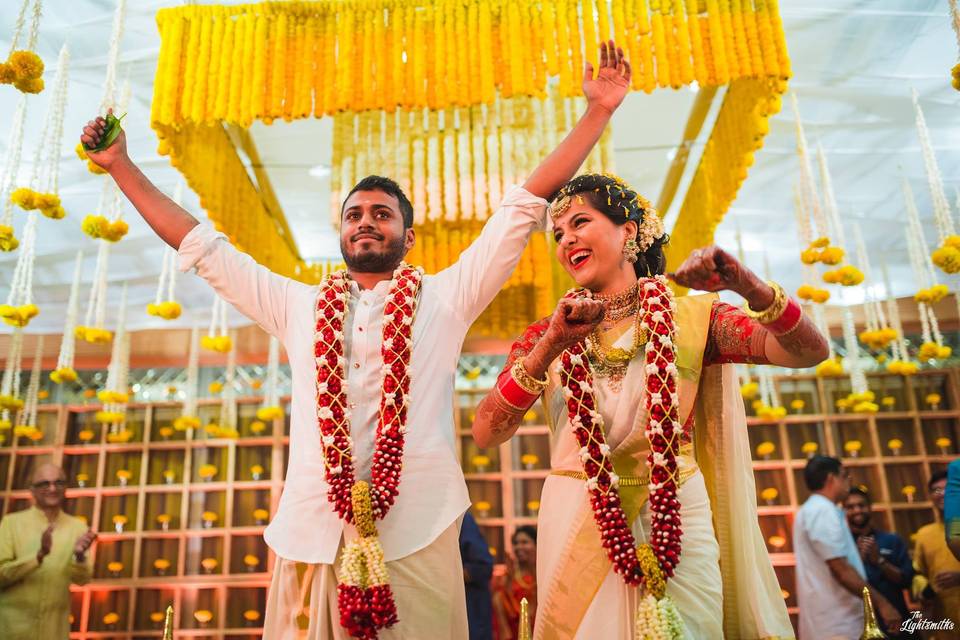 The exchange of wedding garlands or the Varmalas has been a part of most Hindu weddings for ages. It's a ritual that symbolises the acceptance of the bride and the groom as each other's life partners. Even in a historic Gandharva marriage, no other ritual existed except for the exchange of Jaimalas made of fresh flowers.
The custom may be historic, but the trends to fashion a Jaimala have changed massively over the years. From rose petal garlands to sleek lightweight Thai Varmalas, couples aren't skimping on style when it comes to Jaimala designs. So check out some of the latest fashions and pick your own favourite!
Big White Roses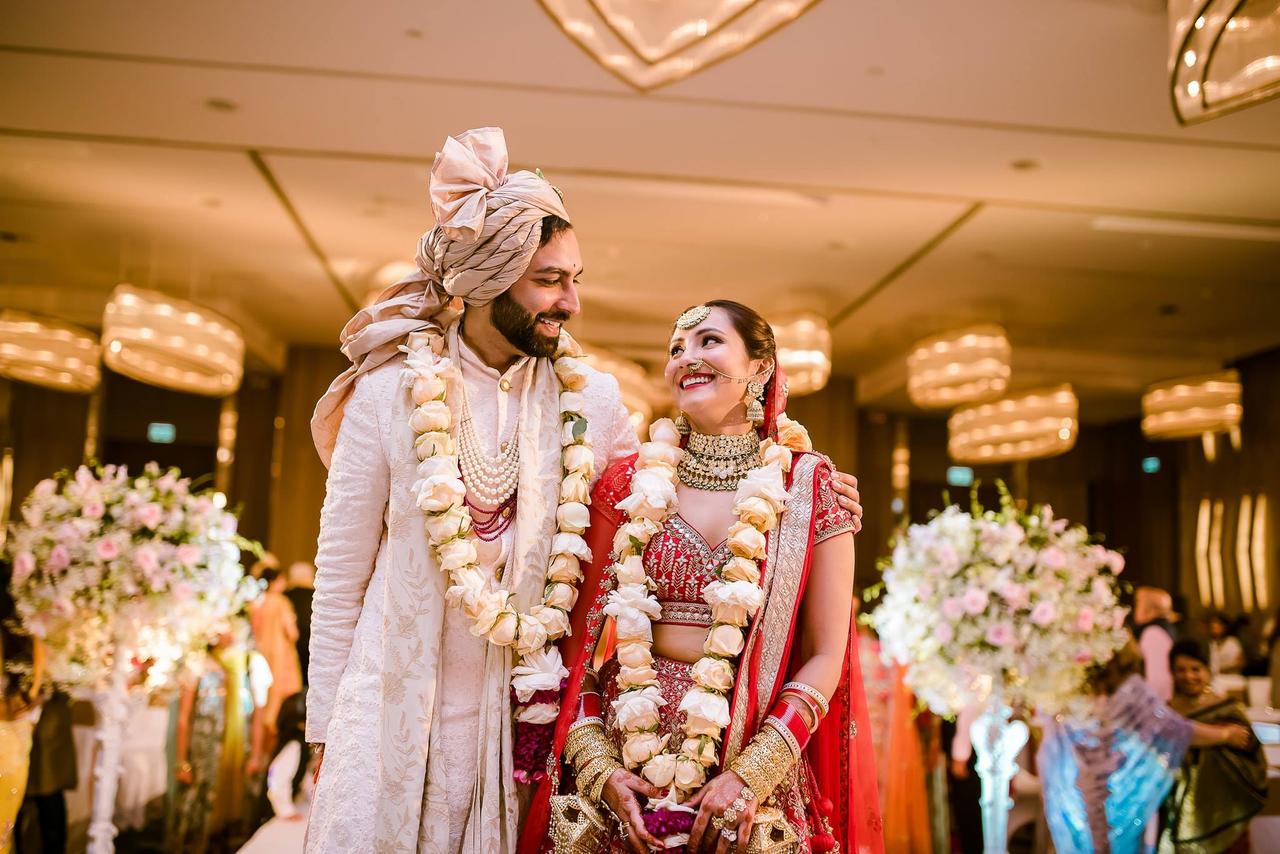 Thanks to the Virushka wedding pictures that broke the internet in 2017, the trend of using bold single colour roses as Jaimala designs caught up real fast. Especially if you're sporting a pastel shade lehenga and a coordinated sherwani for a day wedding, that's the kind of Varmala to go with it!
Carnations & Roses Combo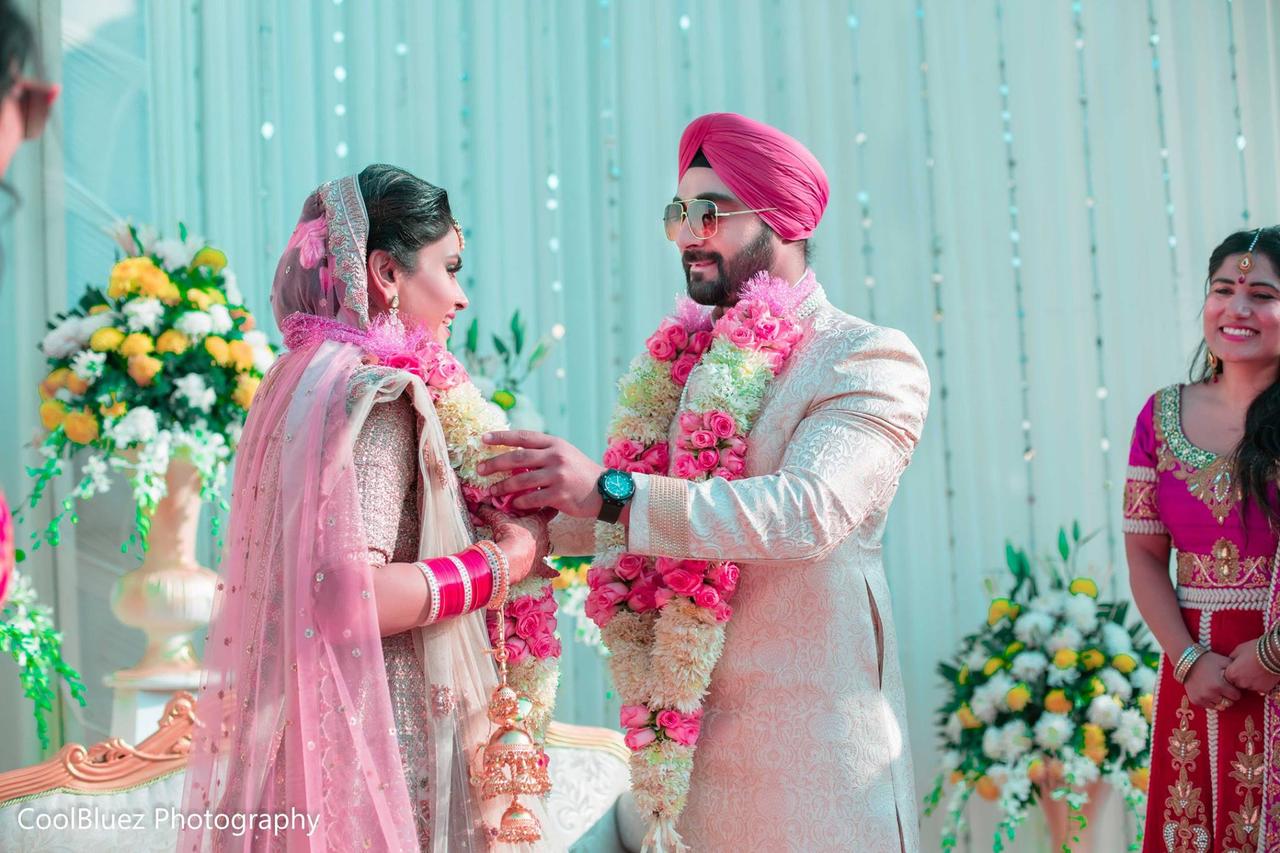 Combine white carnations with pink roses for a chic Jaimala. Elegant, suave and super stylish. These Jaimala designs would go perfectly with a light pink lehenga or a baby pink saree. The groom can sport a coordinated pink Safa!
Fragrant Tuberose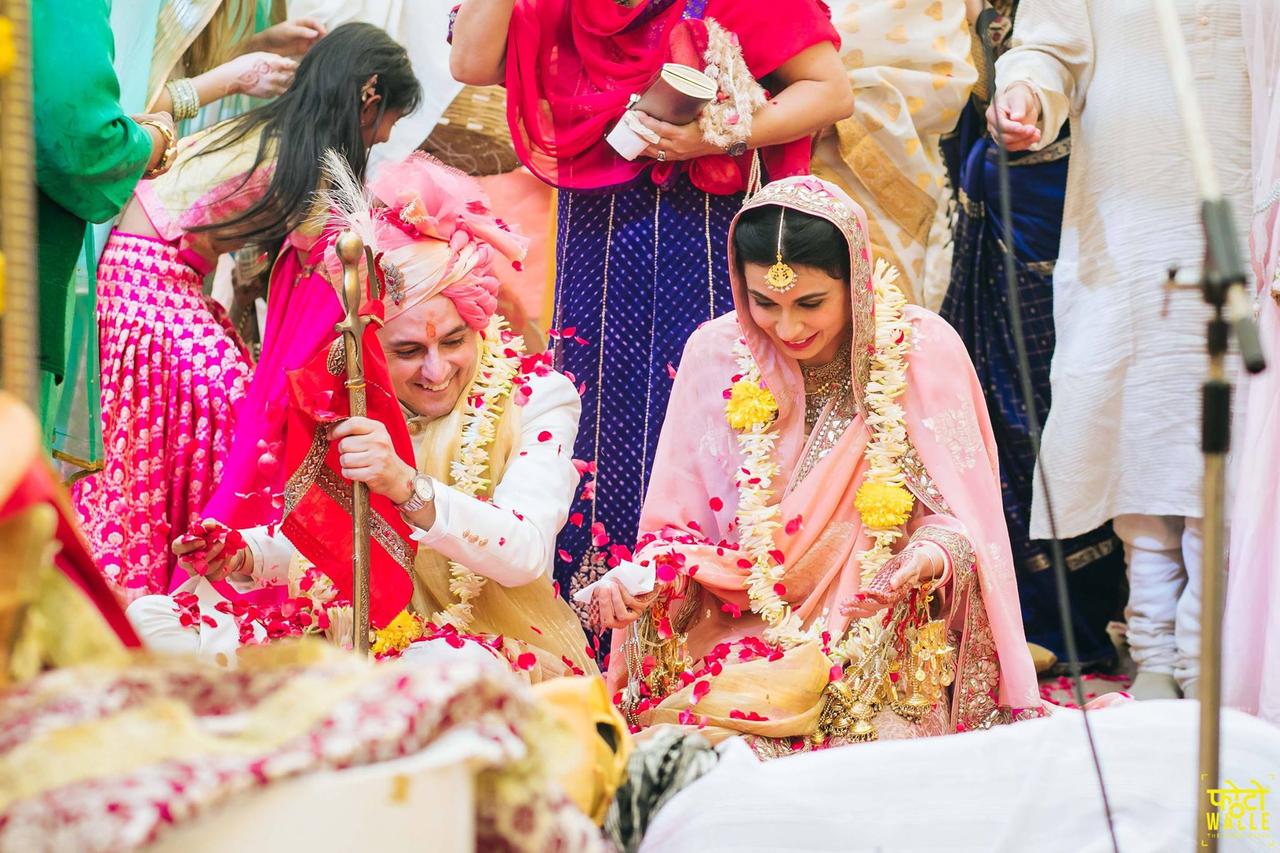 The sheer sweet smell of tuberose or Rajnigandha flower fills the place with wedding vibes! Fashion your Varmala using tuberose to spread fragrance along with positive energy! It's a great option especially if you're looking for lightweight Jaimala designs on a summer outdoor wedding.
Cheerful Yellow Rose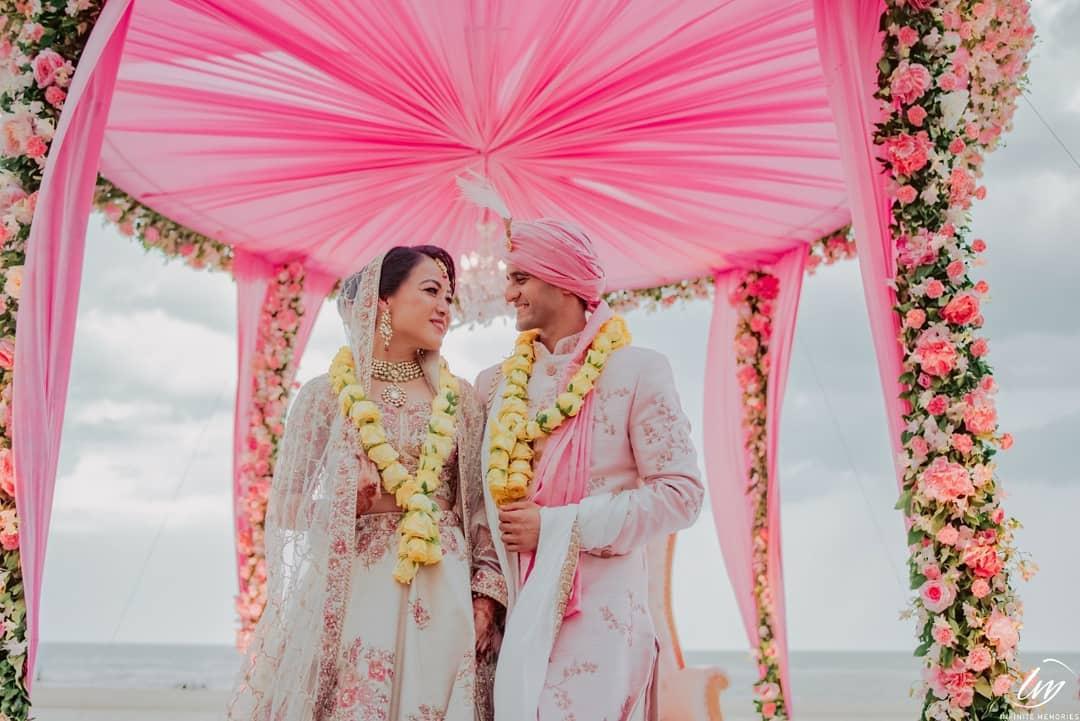 Yellow is the colour of friendship and happiness! So if you have a special love story where you're marrying your best friend, we say, go with yellow roses for your Jaimala! Show the world your eternal friendship turning a new chapter with flowers!
Foliage Garlands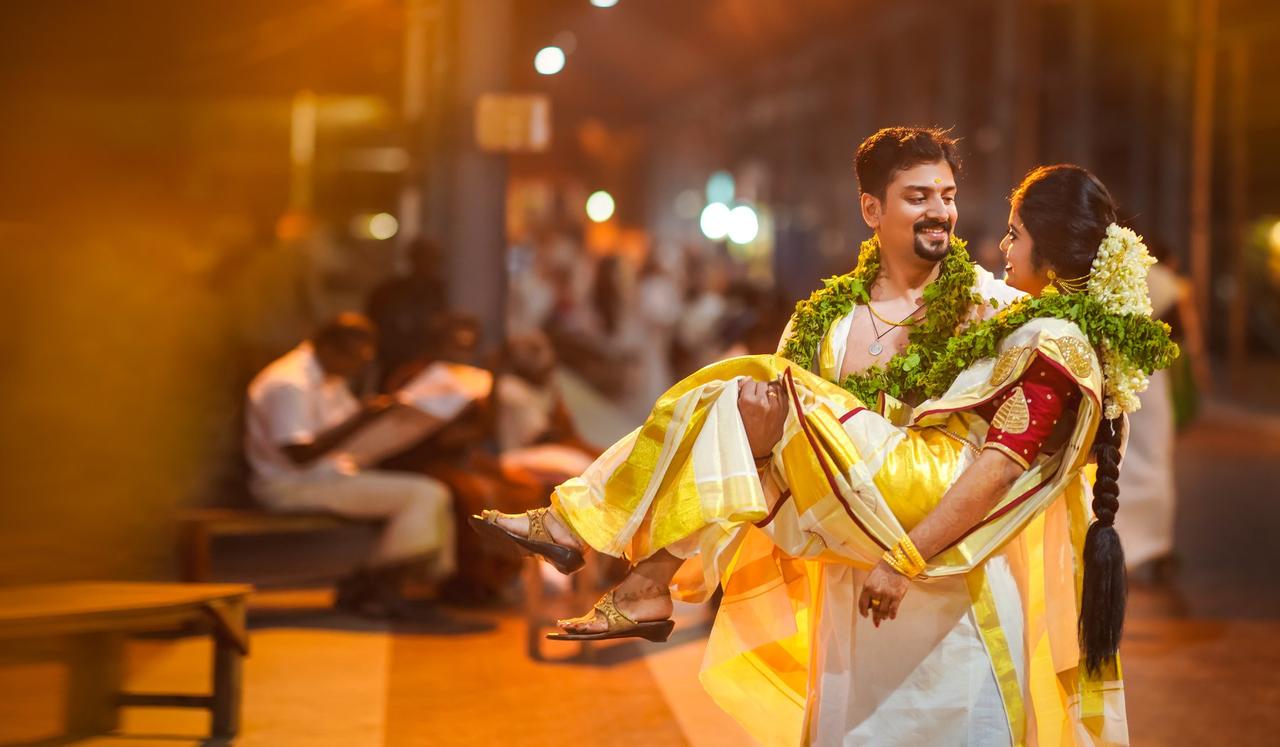 Another kind of Jaimala designs that are quite popular, especially at Kerala Hindu weddings are the ones made with lush green foliage. The foliage garlands are used when the couple is having a temple marriage. The deep green colour looks stunning with a contrasting white & gold Kerala style saree and Mundu for the groom!
Pink Lotus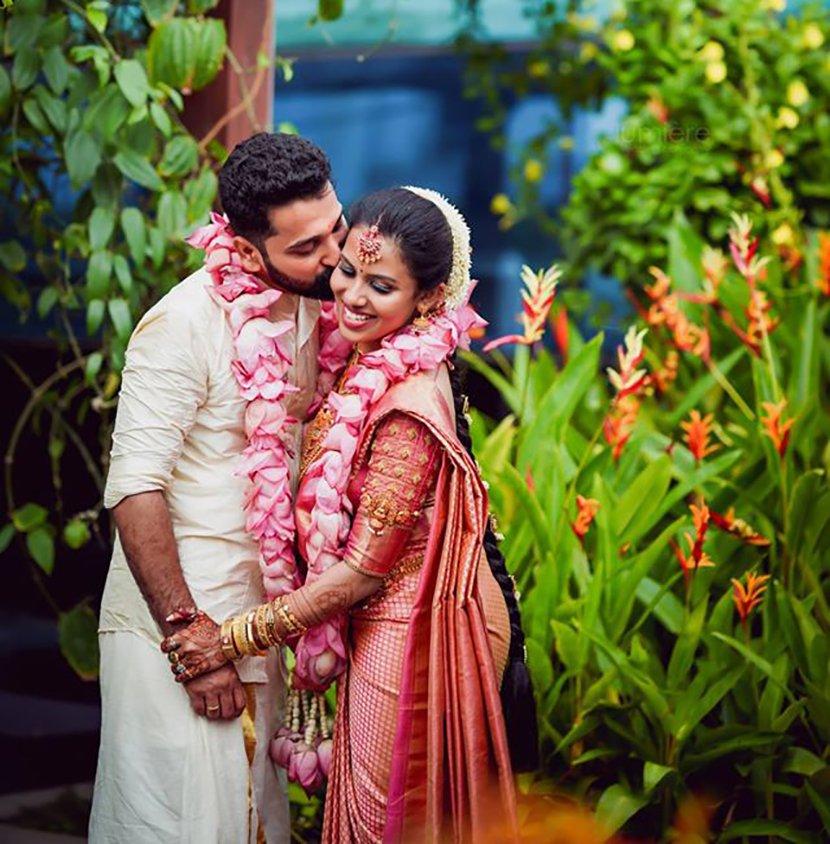 Add to your bridal blush with the big lotus Jaimalas. Simple yet bold, lotus Jaimalas is mostly a trend in South Indian weddings. Lotus is associated with Goddesss Laxmi and therefore this particular flower is believed to be auspicious in weddings. One of the reasons why brides are carried to the wedding mandap in lotus baskets in a typical Butta wedding!
Purple Orchids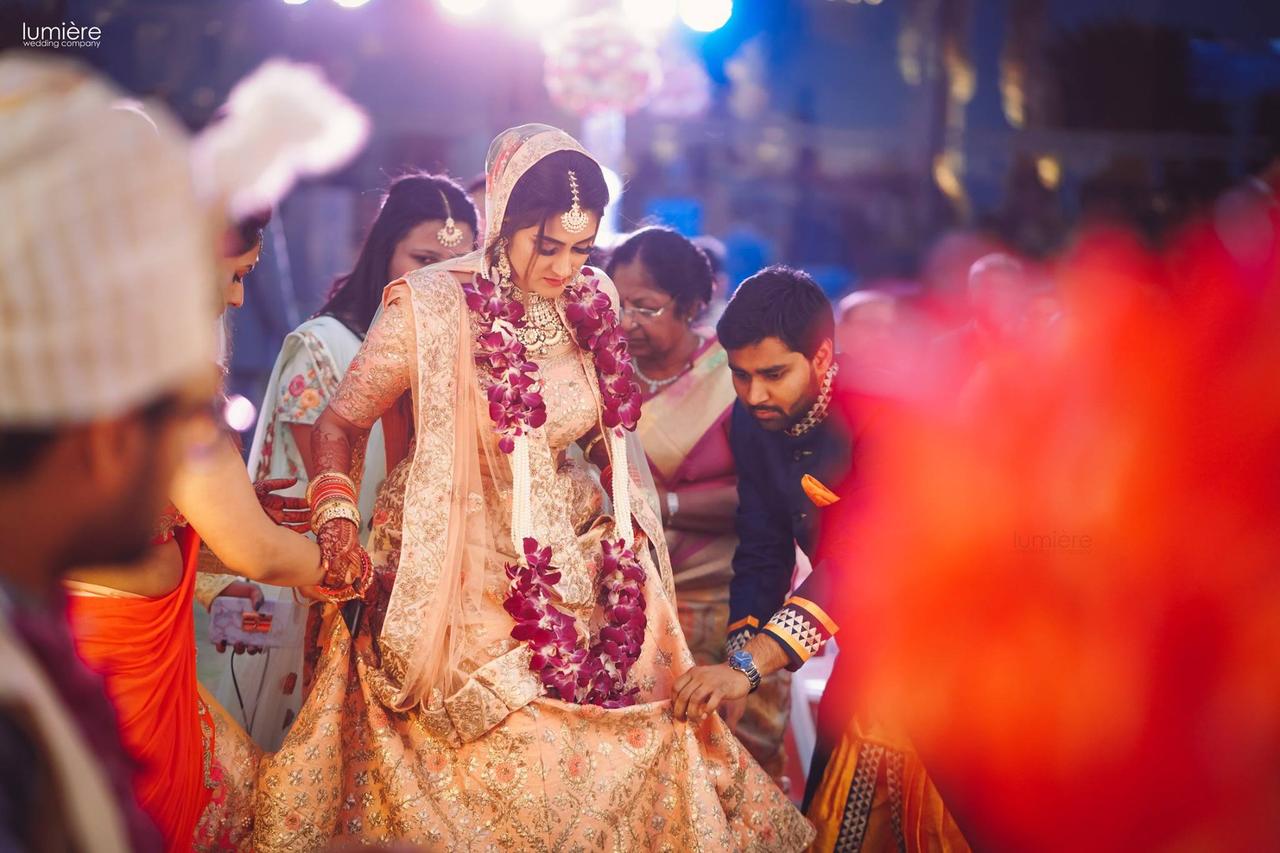 Looking for a little vibrancy for your Jaimala designs? Use purple orchids instead of roses or other traditional flowers for an edgy look. Not only do they look stunning, but are also quite easy to carry because of their lightweight. Pair your Jaimalas with a contrasting peach lehenga or an equally vibrant magenta or fuchsia lehenga.
Baby Breaths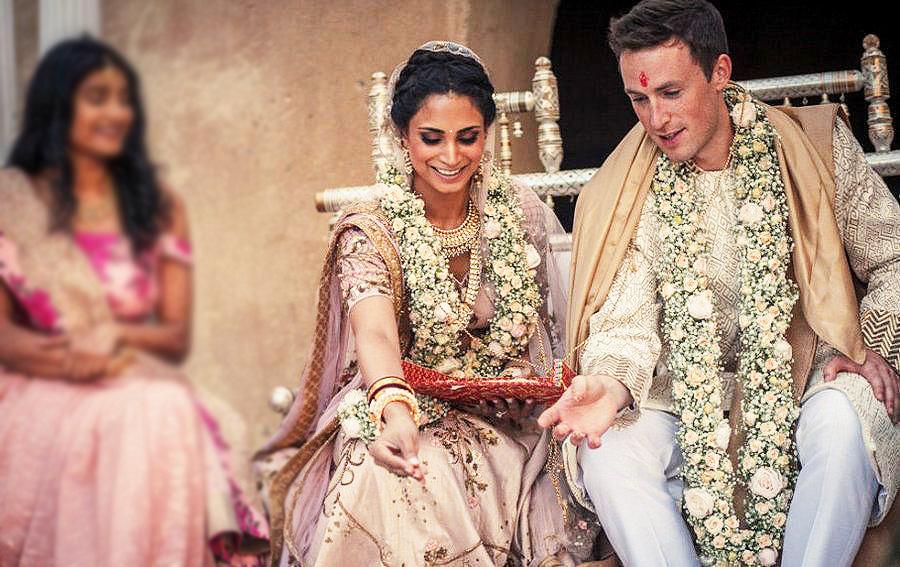 One of Bollywood's recent favourites (and thus ours too!), baby breath Jaimalas are the latest wedding rage! The bunches of tiny white flowers with occasional small pink roses give these Jaimala designs an easy-breezy look! Ideal with soft shades of outfits like ivory or white lehenga and pastel shades.
Thai Jaimala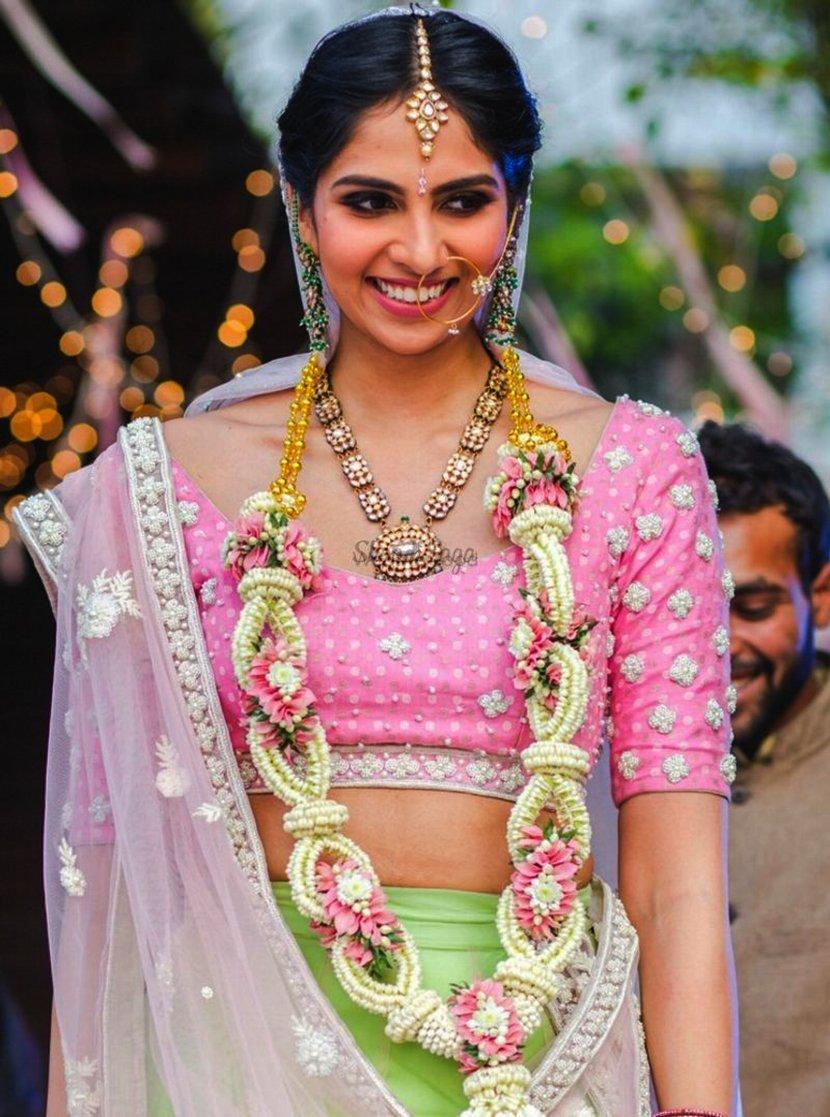 Image Courtesy: Pinterest
A Thai Jaimala is particularly popular because of its intricate work. The designs involve fine sewing of tiny flower petals together tightly along with little beads in different patterns. This style of Jaimala would be perfect if you're looking for some unique designs that are chic and graceful.
Mogra Merriness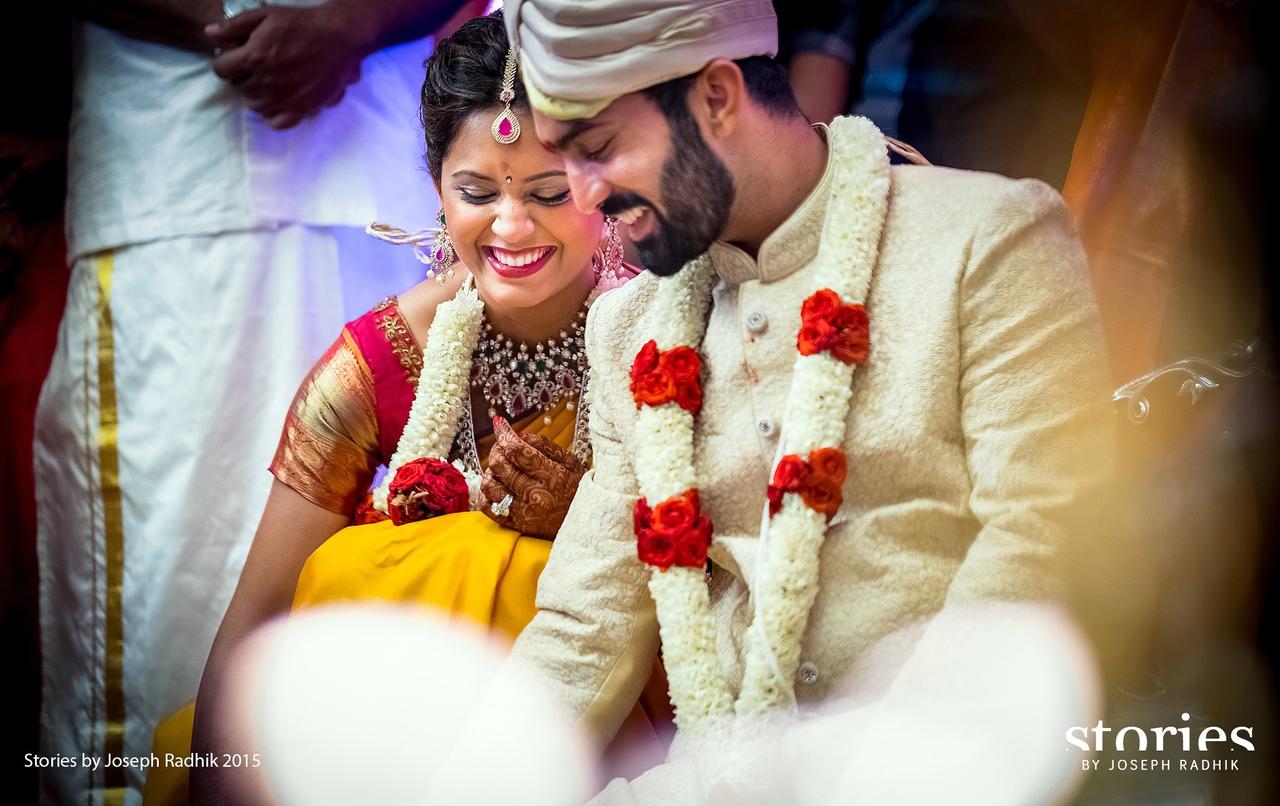 Image Courtesy: Stories by Joseph Radhik
Fill your whole wedding venue with the intoxicating fragrance of the magical Mogra! A Mogra Jaimala is just a simple white garland made with tightly sewn Mogra flowers. Because sometimes, only the simplest designs make the deepest impacts! Try a Mogra Varmala if you're a fan of sweet aromatic floral garlands!
Luau Style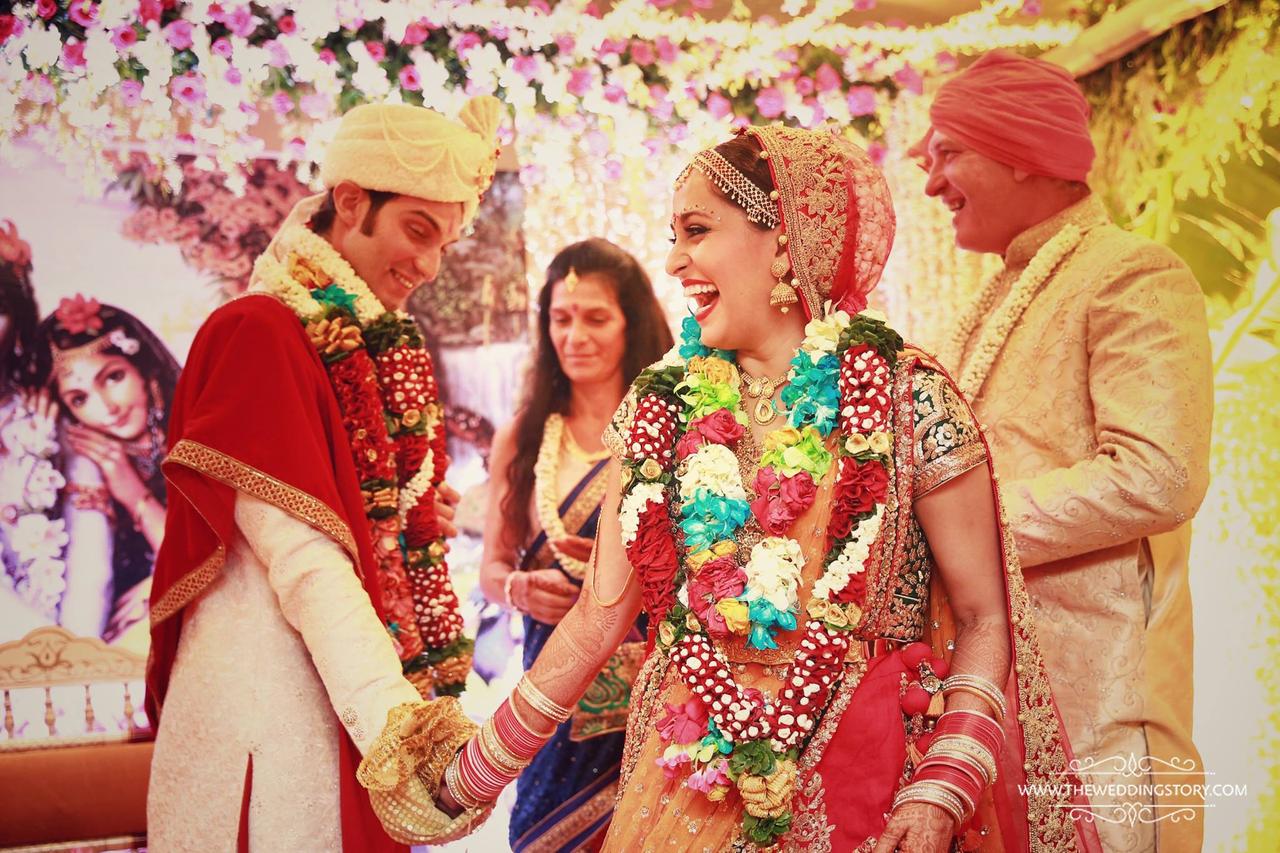 Having a beach destination wedding? Then how about sporting some fun colourful Jaimala designs too? Try this luau style multi-colour Jaimalas if you're having a Hawaiian theme wedding. In fact, you can also have a theme-based Jaimala ceremony keeping the overall vibe in mind!
Red Rose Petals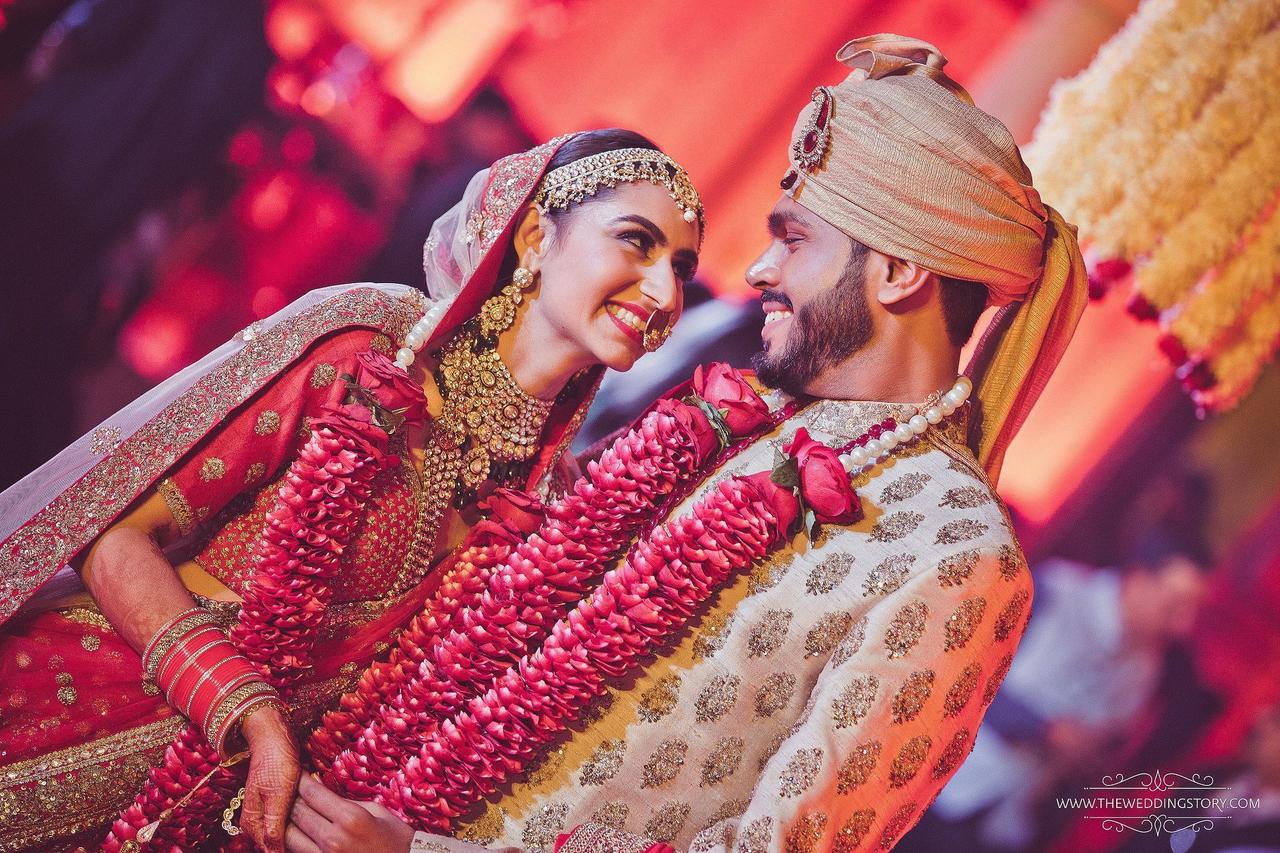 Deep red rose petals are one of the most popular designs used for Jaimalas. Although they're traditional, you could get some modifications in the patterns like mixing them with white flowers or using net all over the garlands etc. Even if you go with the simple design, the petal structure itself gives the Varmala quite an elegance.
Pink Rose Buds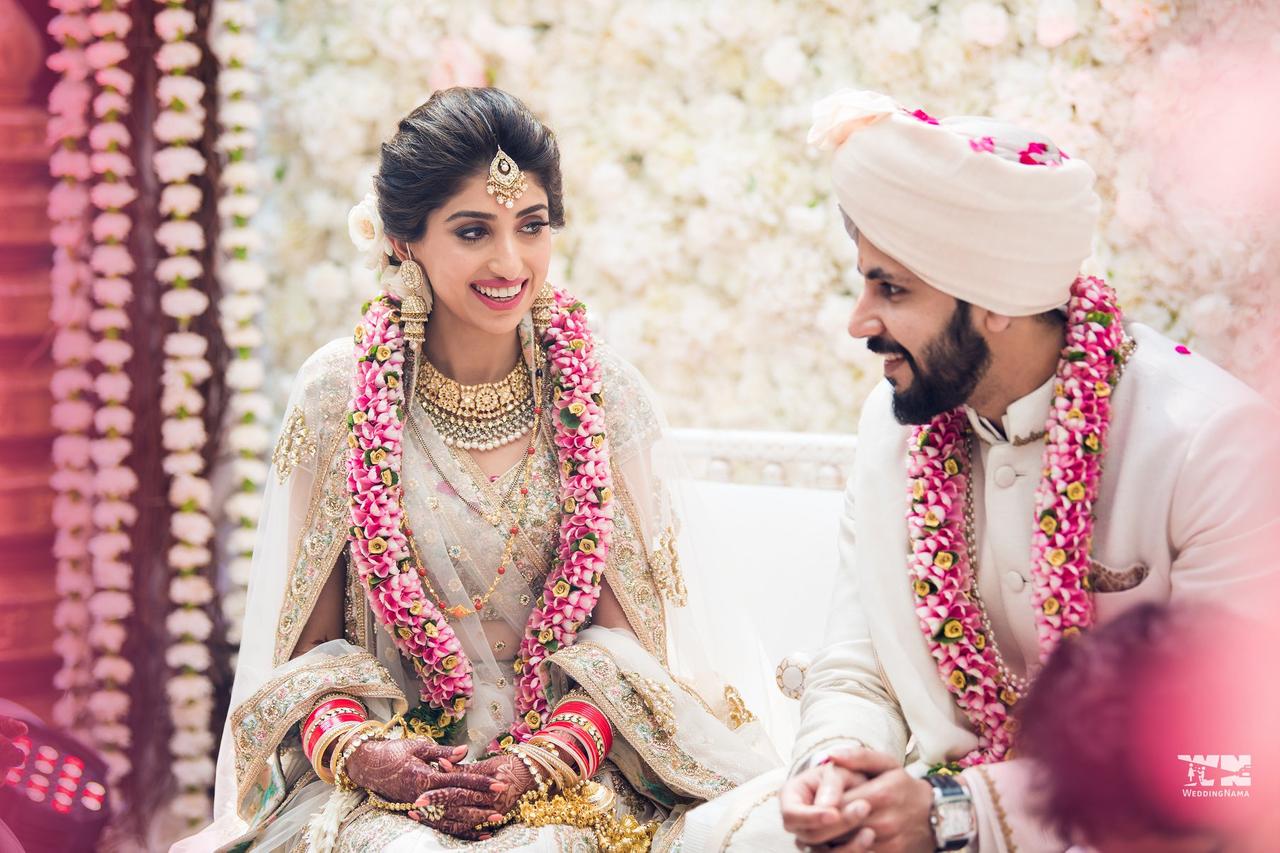 Creating a Jaimala out of pink rise buds is a fine work of art that looks stunning! The tiny size of the half-opened buds along with a few yellow and green elements together give these Jaimala designs super classy look!
If you're having a Green wedding and don't want to use actual flowers, there are quite a number of Jaimala designs that specifically use artificial flowers. Garlands made of paper flowers or faux buds are also equally popular among couples. In case you want fresh flowers for your garlands, make sure you speak to your florist about the seasonal flower availability. Coordinate your Jaimala colour with your outfits and try not to go too overboard that they overshadow your bridal dress.
If you haven't booked your wedding florist yet, take a look at our vendors' list.