6 Fascinating Butta Wedding Entry Images That Would Awe You
Bridal entry is the most awaited moment of a wedding. From grace in Gajras to swag in shades, check out some stunning Butta wedding entry images for inspiration.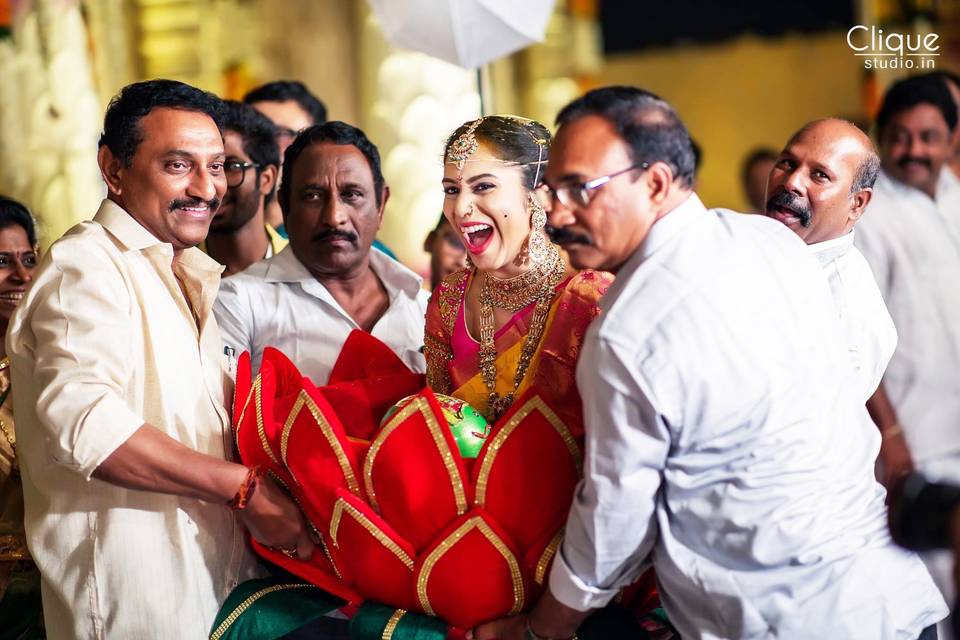 Every wedding tradition in India has some distinctive feature of its own. The clothes-tearing groom torturing Saanth in a Sindhi wedding; the groom's ear pulling custom by his brother-in-law in a Maharashtrian wedding or the Kashi Yatra in most of the South Indian weddings...the fun traditions and the beautiful customs are what makes every Indian wedding so colourful. One of such customs involves the bridal entry, which in almost every wedding tradition is one of the most loved moments that everyone waits eagerly. We're here to talk about one such very special bridal entry tradition from Butta wedding! Read on to know a bit more about this unique custom and check out some gorgeous images!
What's so special about Butta wedding bridal entry?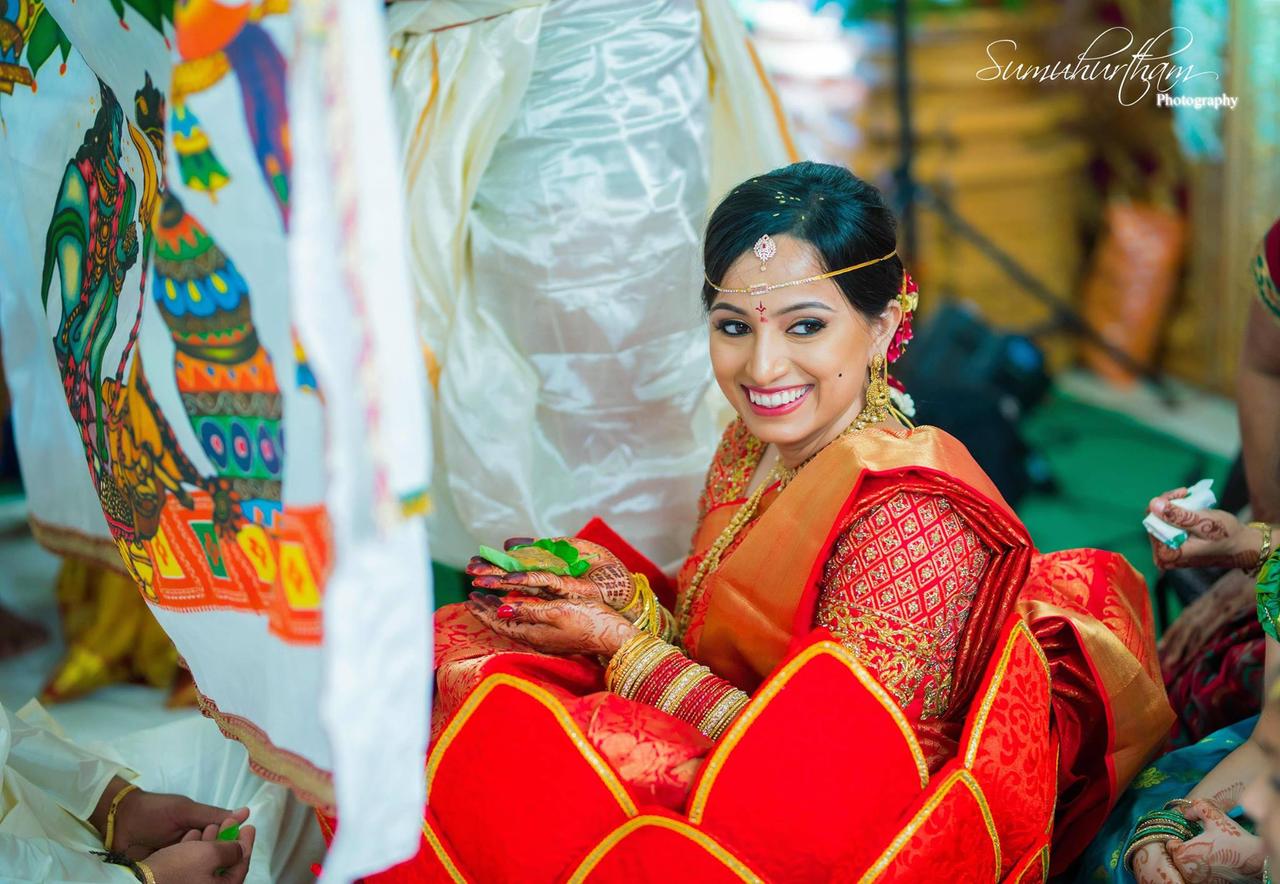 When a bride enters the wedding venue, all eyes are on her. "Here comes the bride, here comes the bride..." starts playing at the background in case of a Christian wedding or in people's minds in case of every other wedding! It's a big deal. And to make it look even bigger, a Pelli Butta bride is carried and brought to the wedding mandap by her maternal uncles. In a Butta wedding, the groom is considered as Lord Vishnu and the bride as Goddess Lakshmi. Therefore, the bride is carried by her maternal uncles in a bamboo basket to the mandap, just like a Goddess! The modern Telugu bride, however, opts for colourful baskets with creative designs matching with her bridal outfits. Here are some inspiring images for you to check out!
Bamboo basket with marigold garlands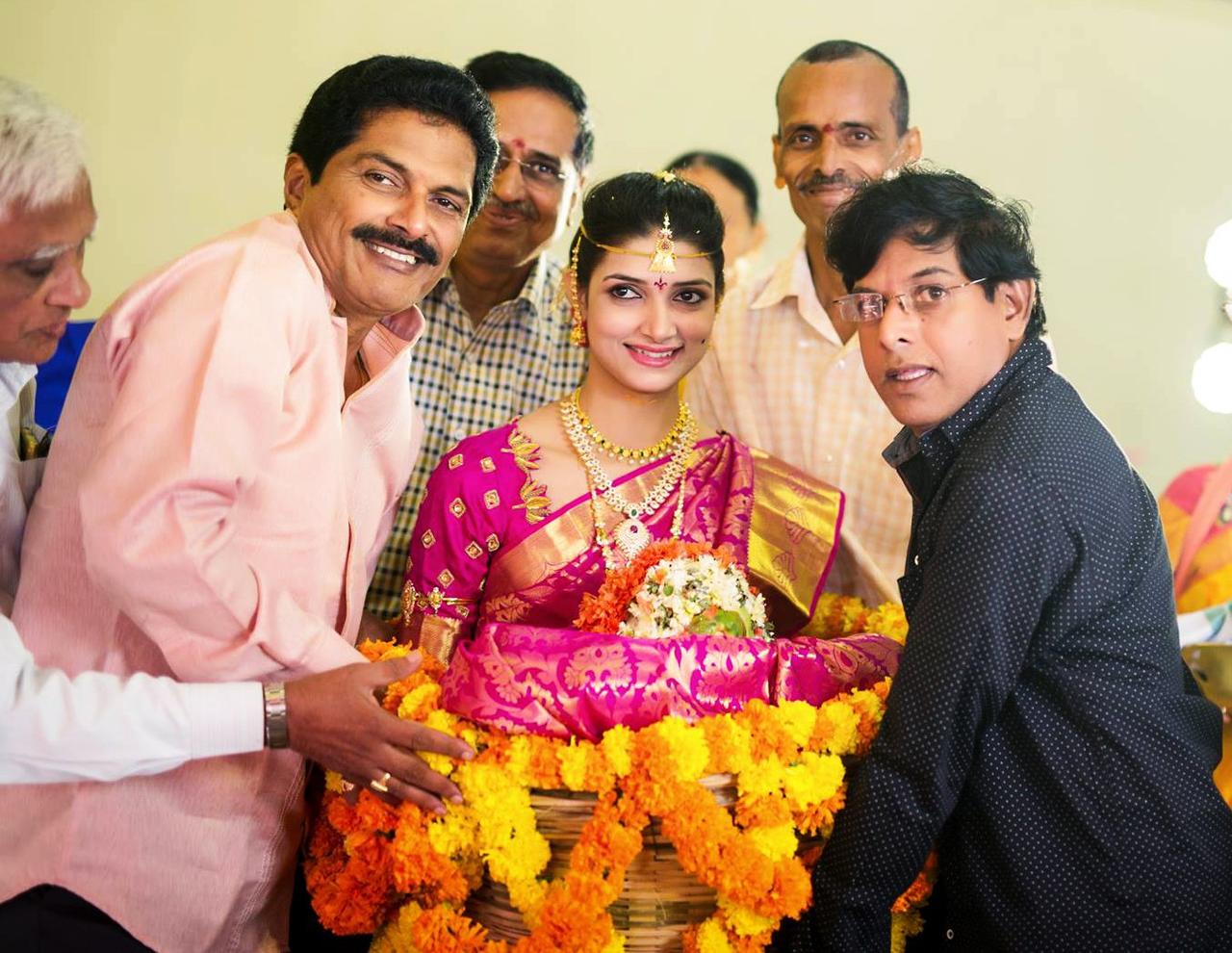 One of the simplest yet most popular bridal entry rides in a Butta wedding is made of a bamboo basket. To accessorise the otherwise simple basket, decorate it with marigold garlands. The floral decor of the basket gives it some true wedding vibes with its bright colours and fragrance. Wear a vibrant magenta or fuchsia and golden Kanjeevaram saree to bring out a contrast.
Bamboo basket with saree strips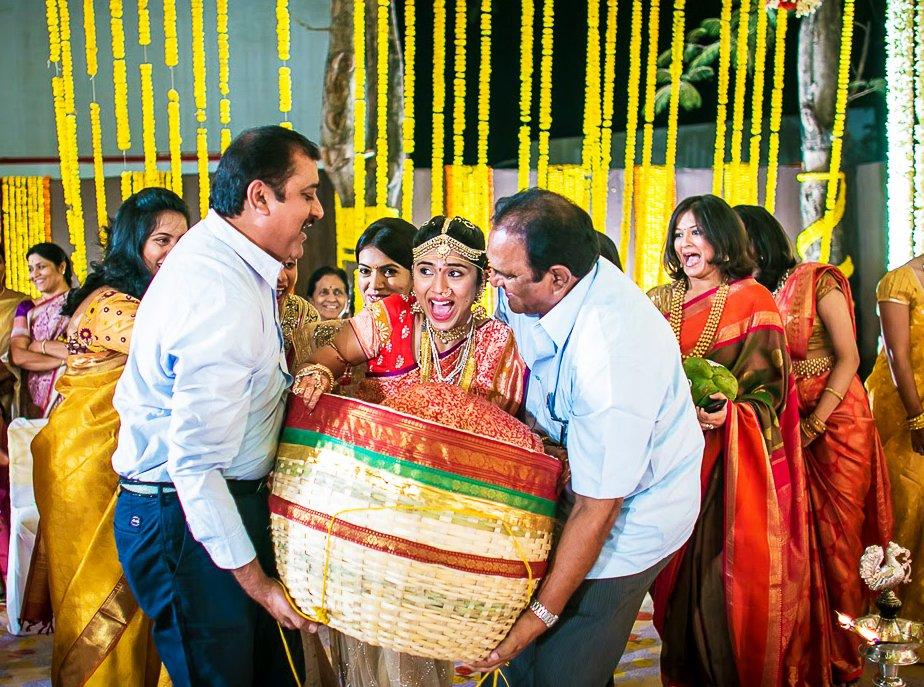 Image Courtesy: Joseph Radhik Photography
Here's another genius idea to for your Butta wedding bridal basket! Decorate a bamboo basket with lovely saree strips. Recycle old sarees or use colourful silk dupatta for decking up the basket. Using multiple strips of different colours will naturally glam up the basket. You could match the strip colour with your own silk saree.
Checkered basket with beads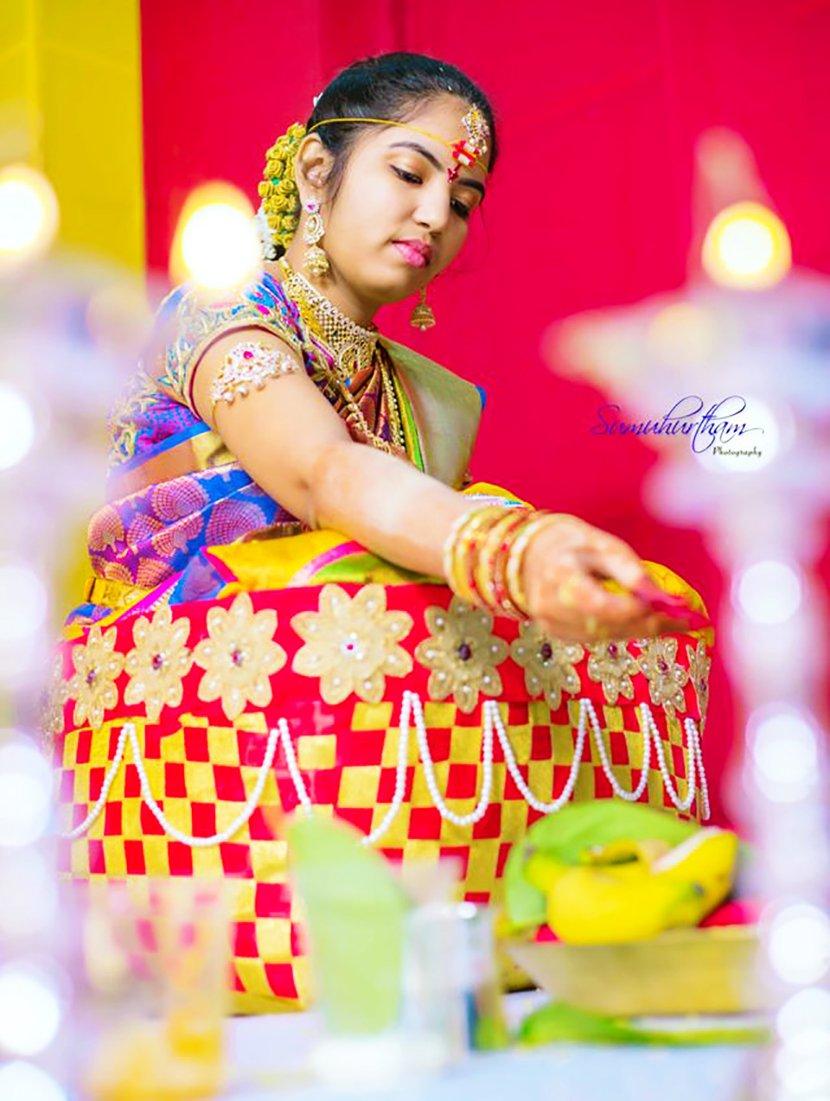 Combining red with the natural bamboo colour to create a checkered design for the bridal basket is not only innovative but would look elegant on a Butta wedding. You can use a red cloth to cover the basket and paint the bamboo with yellow to create a brighter contrast. Accessorise your basket with beads and artificial flowers keeping the colour scheme intact.
Golden basket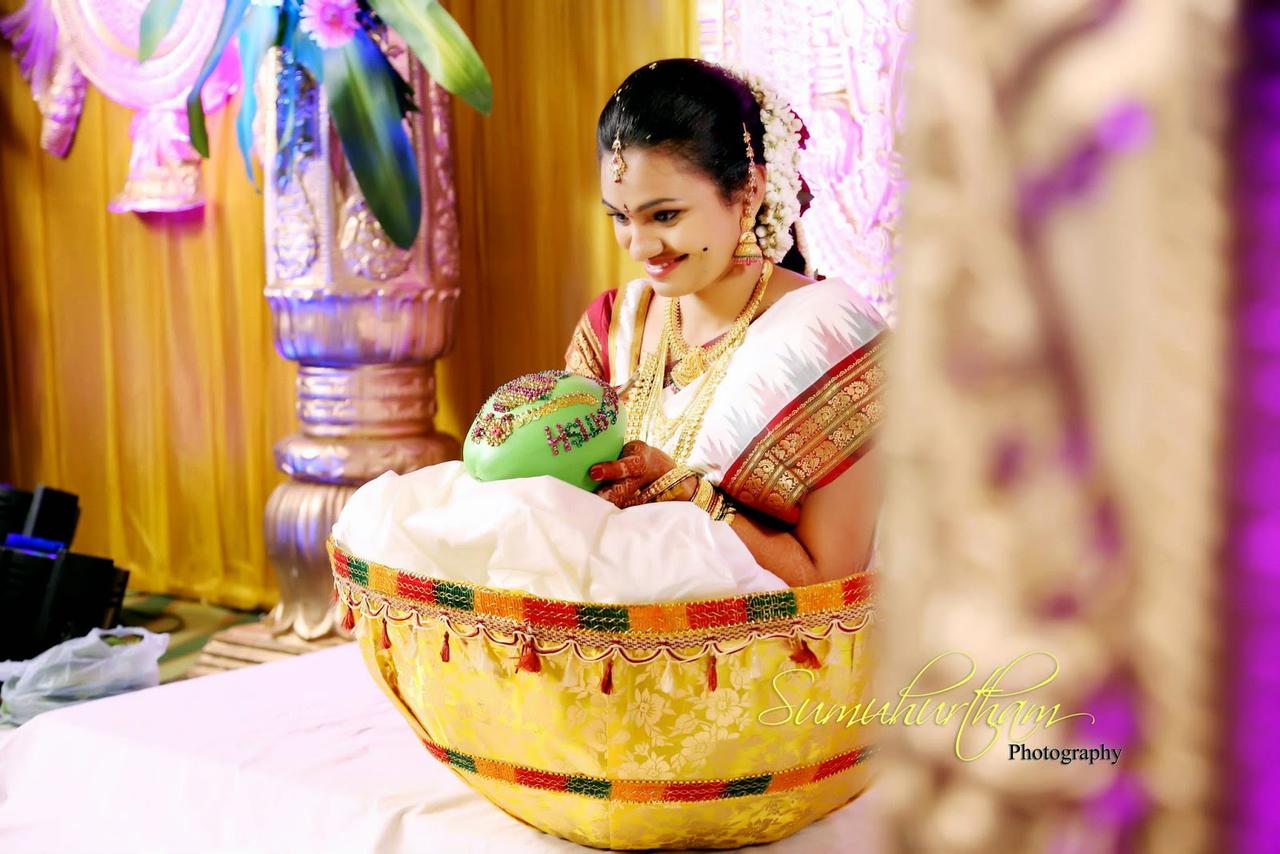 Glamourise the basket of a Butta wedding bride by wrapping it up with a golden silk cloth or a golden dupatta. Use contrasting green and red strips to cover the rim and another strip at the centre. Make sure you drape a white silk saree with a red border and heavy gold jewellery for the complete divine Telugu bridal look.
Red lotus basket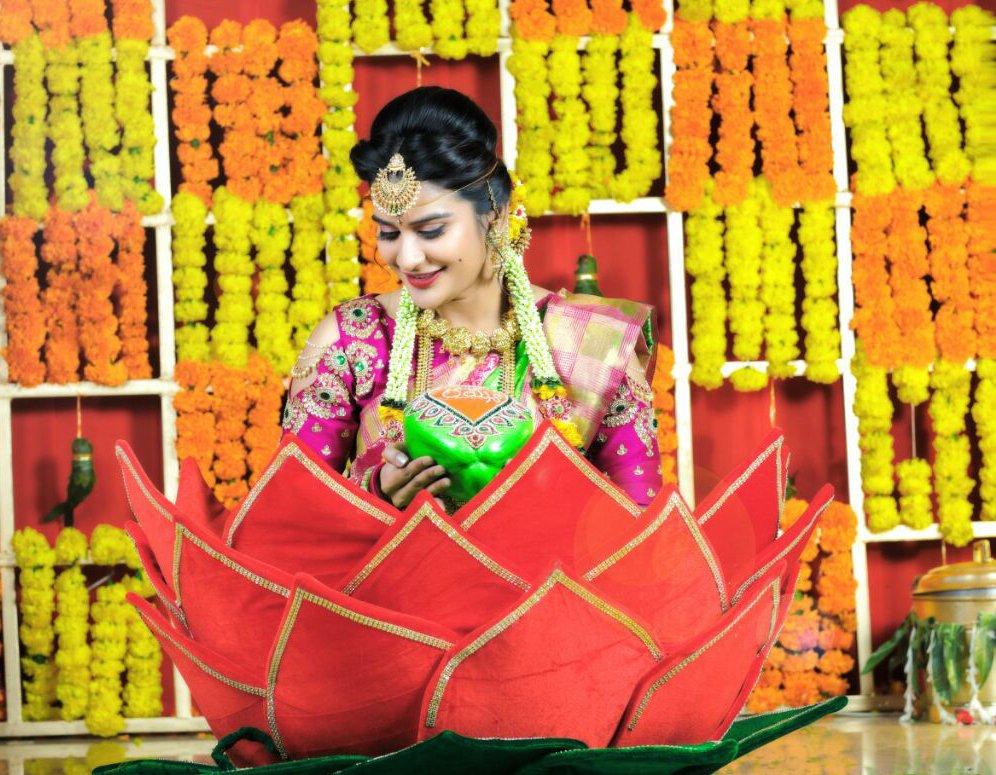 Using a lotus-shaped basket to carry the bride is the most popular style in a Butta wedding. A blood-red lotus with thin golden borders around the petals and green leaves at the bottom makes the basket look like a real lotus. The significance of using a lotus shape is it's believed to be Goddess Lakshmi's favourite flower and hence, the bride must be brought just like the Goddess herself. Go with a matching red Banarasi saree or a contrasting golden or purple saree with intricate Maggam work on the blouse.
Pink or fuchsia lotus basket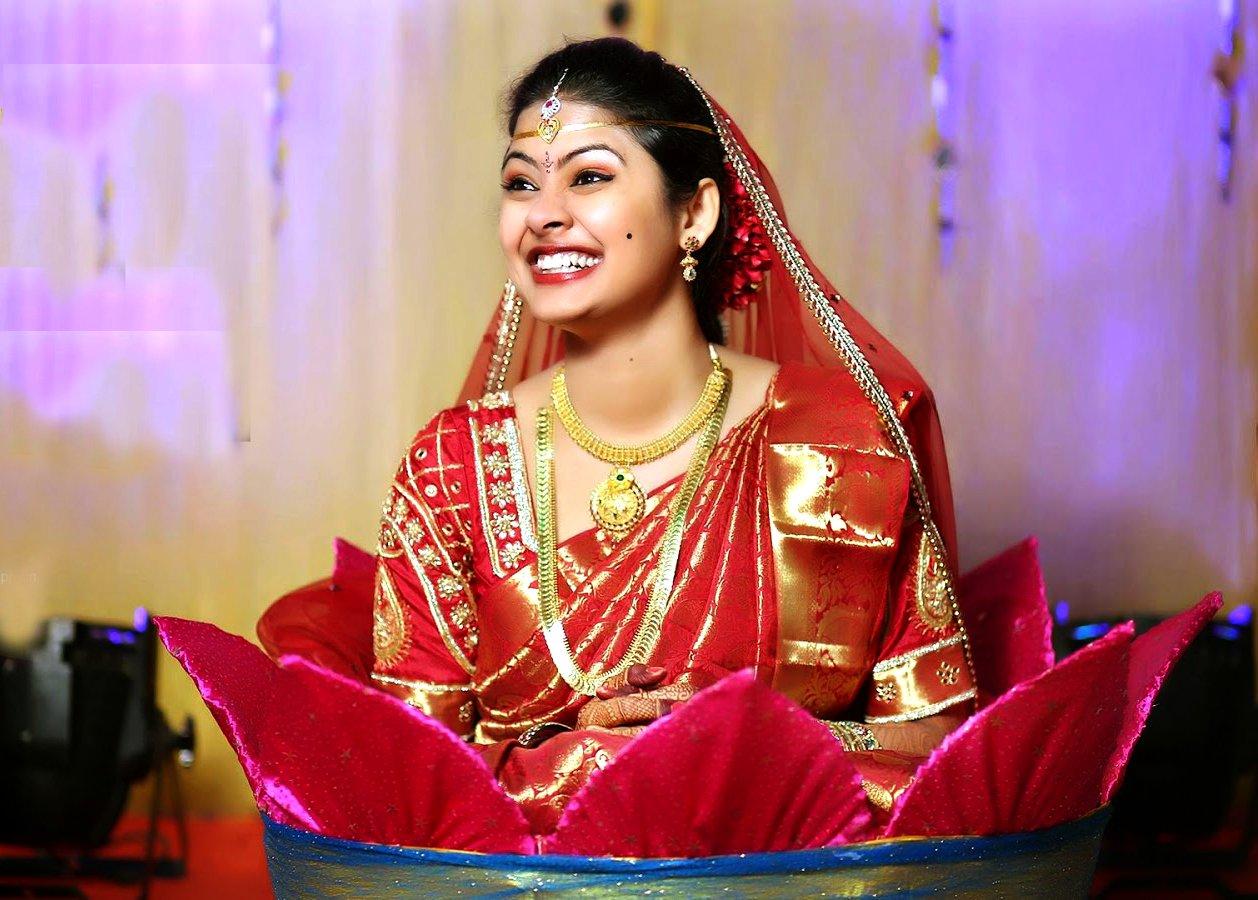 Image Courtesy: Wedding Photography
Mix and match the colours of lotus to bring some variations. Blue base with large fuchsia petals is exactly the kind of shades that would enhance the beauty of the bridal ride in a Butta wedding. Cover the petals with fuchsia silk cloth or a hot pink saree for that extra lustre.
Bringing the bride like Lakshmi Goddess is a beautiful custom in a Butta wedding. And combining a custom with modern fashion ideas brings out the best of both worlds. Along with all the other traditions of Telugu wedding, make this Butta ritual a fun yet stylish one. Combine and match your saree colours with the basket. Accessorise the basket using your creative skills. Floral garlands, hand painting or pasting flowers, beads, artificial jewellery, old bangles, dupatta strips or silk sarees...the decorating options are endless once you let your creative juices flow and feel like going DIY!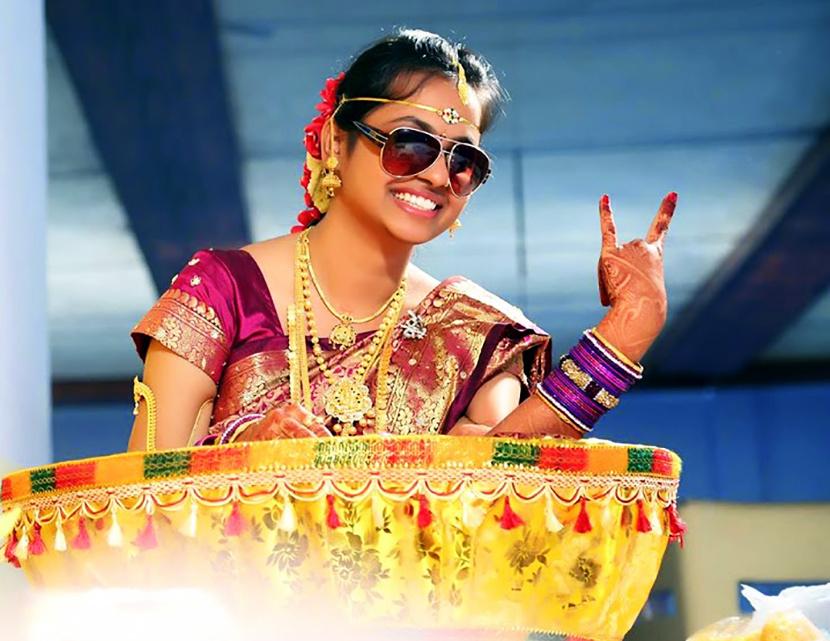 Planning to get married soon as a Telugu bride? Take a look at our Trousseau packing experts and give them a call now!