6 'How to Use Old Bangles for Decoration' Ideas For Your Home
Running out of space for your bangles? Get your family to repurpose your collection in a Shaadiwala Ghar instead. Learn how to use old bangles for decoration here.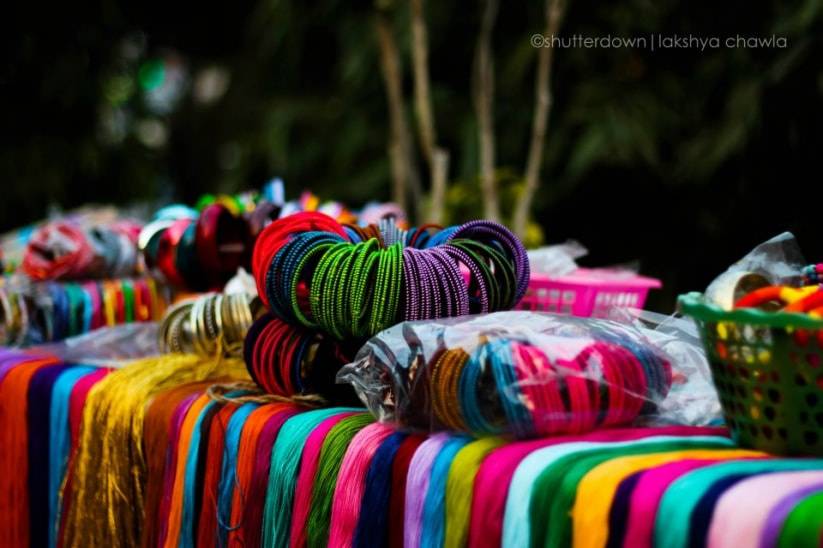 Women's love for their bangles is eternal and no amount of expensive bridal jewellery can compete with bangles. You've been collecting them since you were a kid and now you are the proud owner of over five hundred bangles (or has it crossed a thousand??) in every colour and shade!
There is a tiny problem though! There is not enough space for your bangles and you don't have the heart to abandon them! Recycle is the magic word! Let us give you some priceless ideas on how to use old bangles for decoration and you can thank us later! Bridal trousseau, accessories, wedding decor, clothes...you won't believe the possibilities with old bangles. Just read and learn!
1. Drapes and Bangles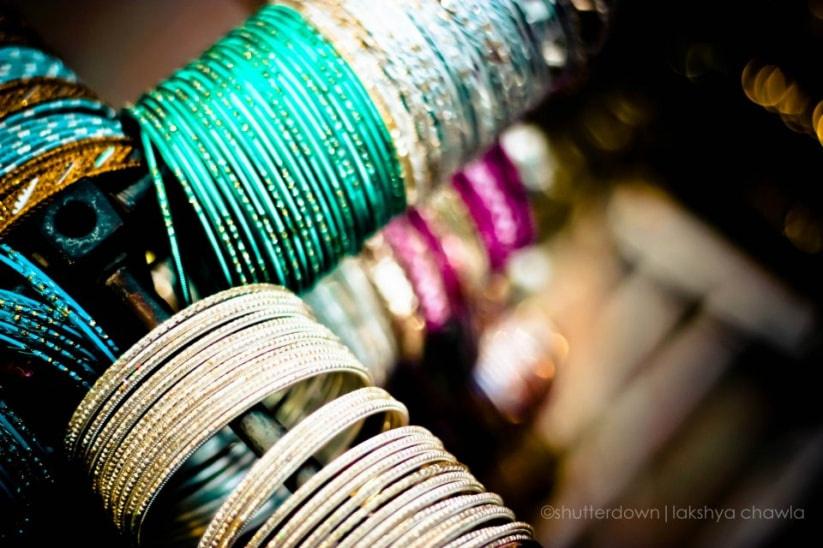 Since you have bangles in almost every shade in the colour panel, how about you make your Engagement ceremony or Sangeet ceremony a cosy homey affair? Here's an epic idea on how to use old bangles for decoration: mix and match your bangles up with different colours of dupatta for an exclusive DIY drape decor. Tie and hang up bangles to the drape edges by coordinating with the colour. Spiral your staircase with drapes with colourful bangles stitched or pasted on them.
2. Accessorise the Dupatta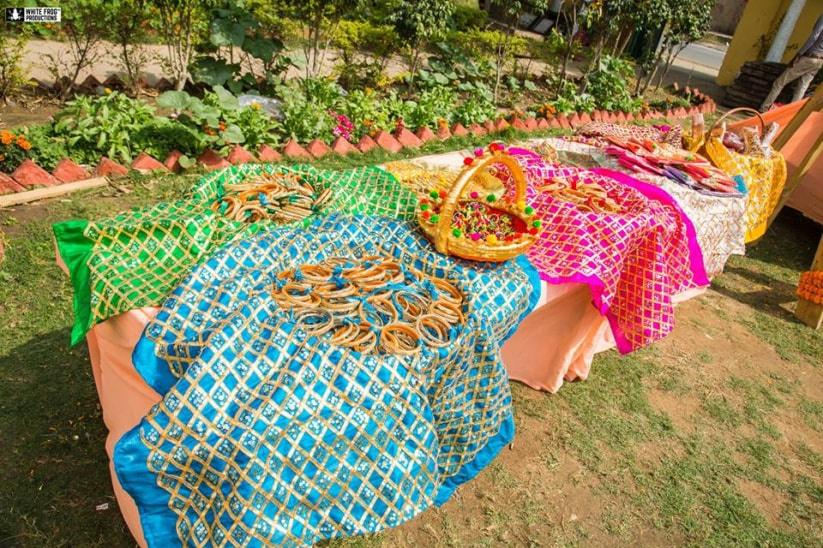 A dupatta is not just a part of attire that needs to be carried. Sporting dupattas in different hues and designs is a passion! So let's give you a little tip on ornamenting your dupatta which would also tell you on how to use old bangles for decoration! Use matching or contrasting coloured bangles, preferable silk or cotton thread bangles and get them stitched throughout the dupatta.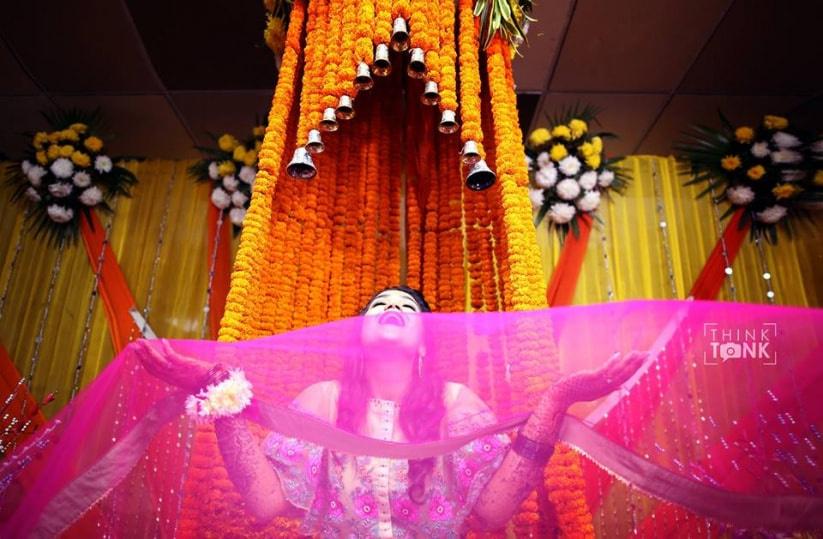 You can also sew little bangles in the borders as danglers.
3. Bangle Dangle!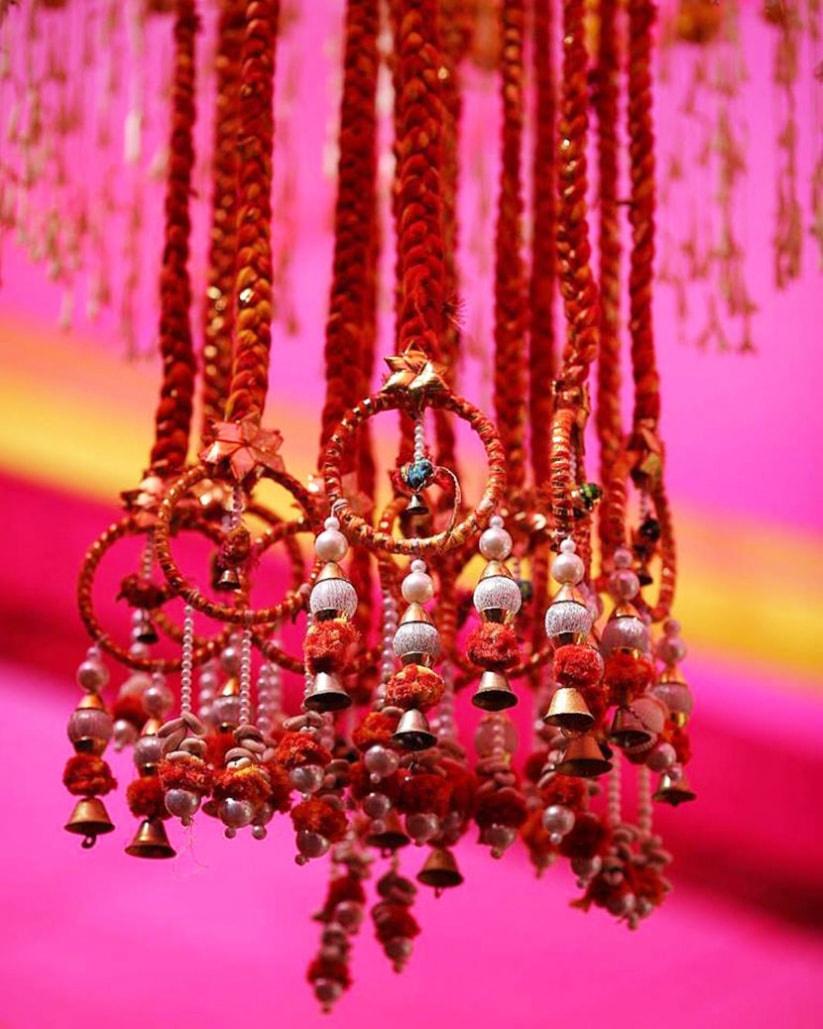 Image Courtesy: Indian Wedding Planners
Whether it's your poolside Haldi function or an open-air Sangeet in a Rajasthani theme wedding, our input on how to use old bangles for decoration will prove to be the winner tip! Take all the colourful bangles that you have and simply hang them up everywhere. For some variations, tie up little bells, animal figurines, colourful balls or plastic flowers with the bangles.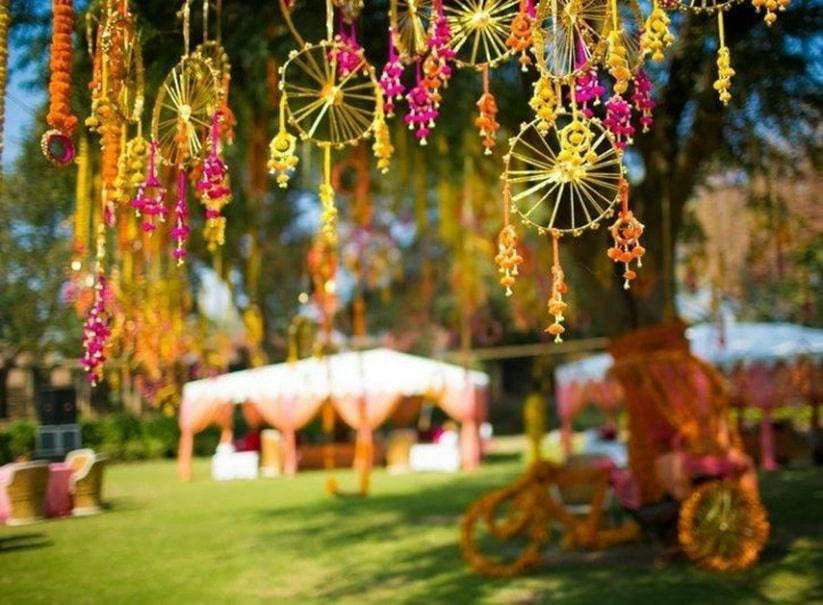 You can also combine real flowers with bangles to use them in your hanging decoration.
4. Bangles and Rangoli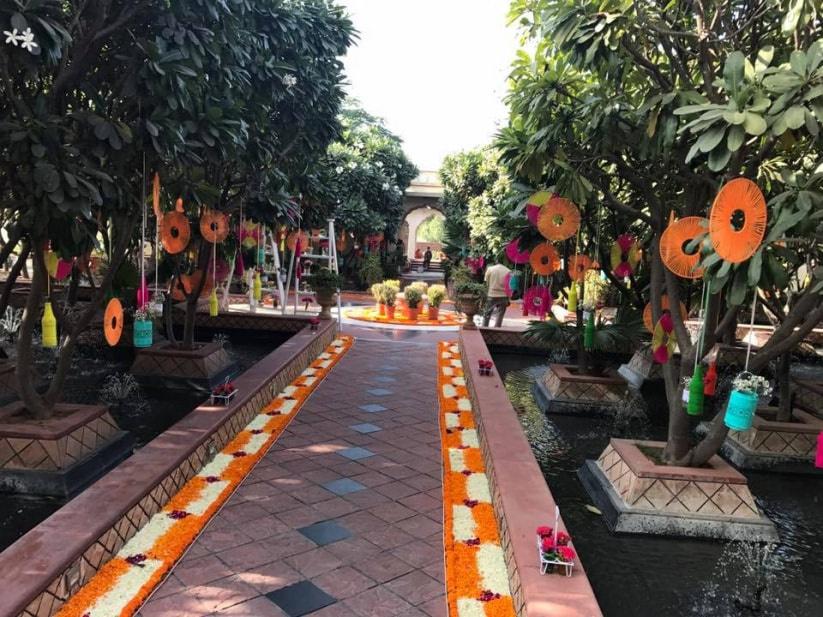 Image Courtesy: Indian Wedding Planners
No Indian wedding or festival can be quite complete without a Rangoli. And if you're still looking for a smart and stunning way on how to use old bangles in decoration, Rangoli is your answer! Go for a floral Rangoli and try using colour coordinated bangles with each pattern.
In fact, you can use the bangles to accessorise your Rangoli designs and work a very creative answer around how to use old bangles for decoration.
5. Bangles in a Bag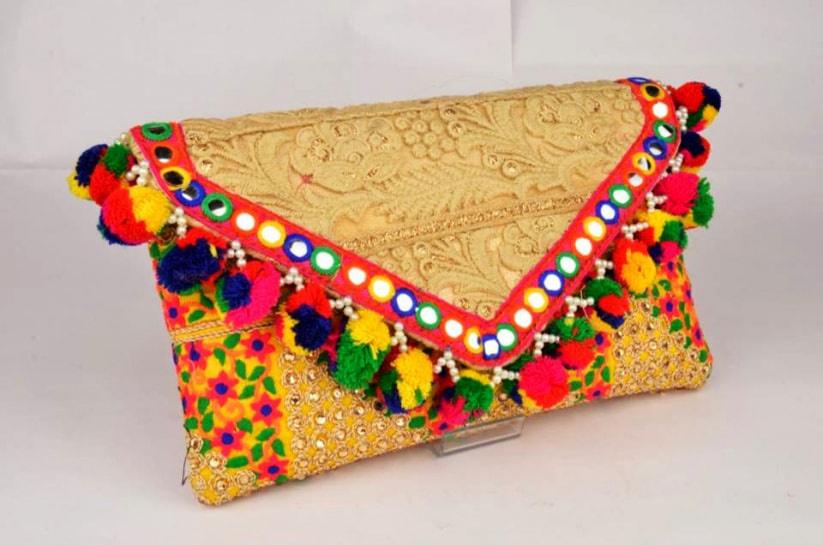 Image Courtesy: Adaa By Sunanda Varma
We know how much you love your bags. So why not dolling them up too? Use small colourful bangles and get them stitched around the borders of your clutch. Or hang the bangles from the sides of your bag or satchel. This would be quite an interesting way on how to use old bangles for decoration of your bags.
You can also take it a notch further by using these decorated bags as hangings around your home.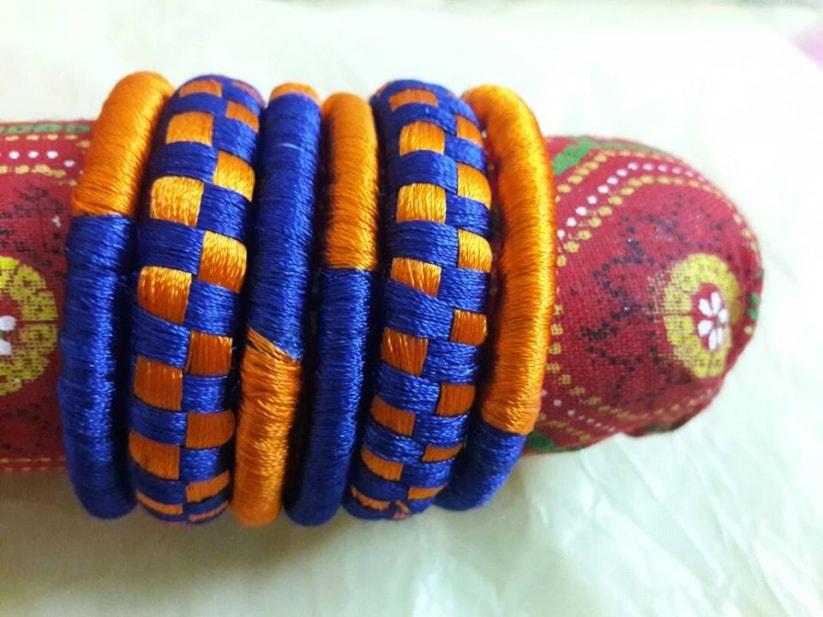 Meanwhile, you can take a quick look at some accessory shops in Shahpur Jat Delhi for some contemporary jewellery concepts.
6. Wrap it up!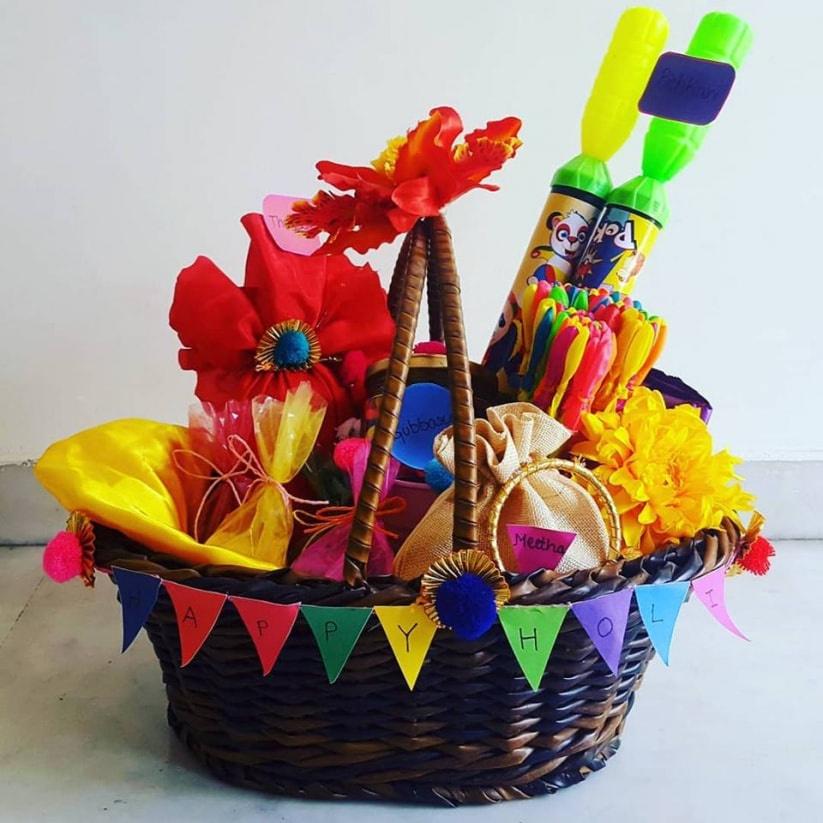 Explore your artistic side while you try to find out how to use old bangles for decoration. Show some creativity in your trousseau packing. Paste colourful bangles on return gifts for the ladies. Stick, tie or stitch colour coordinated bangles on the dress, cosmetics, and jewellery packages. Make little bangle garlands and wrap your gifts with those. Give your women guests a smile along with the wedding favours by adding a little aesthetics.
Try out new ideas and concepts. Remember, bangles are not just to adorn your hands! They do so much more than that. And now you know how to use old bangles for decoration too! Mix and match colours, play with combinations, use them in the most unconventional ways...make your bangles look like the hero of your whole wedding decoration! Spread them everywhere. Trees, mandap, reception stage or a staircase...express your love for bangles to the world while you recycle them on your own wedding! How smart is that!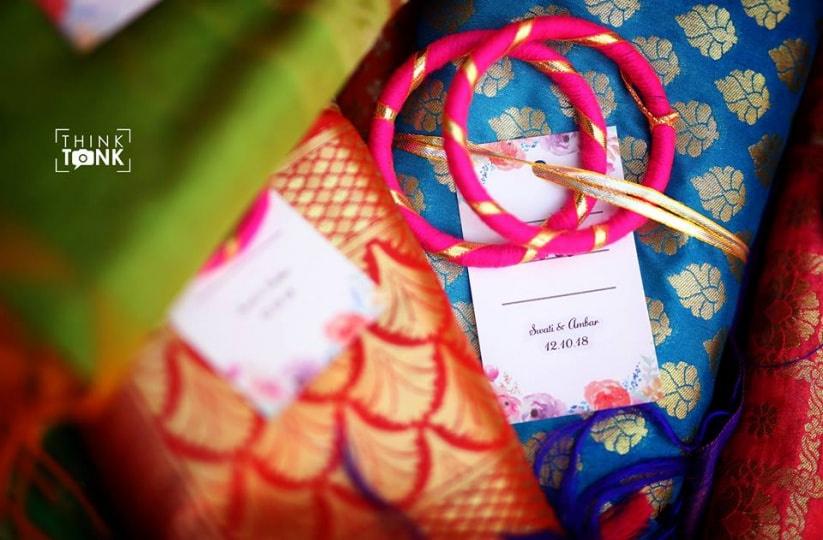 Do you have more such fun ideas over how to use old bangles for decoration, especially wedding decoration? Share them with us in the comment section.