Pick the Perfect Designer Dupatta for Wedding Outfits to Look Like an Ethereal Beauty
Not sure how to pick a designer dupatta for wedding? Here, we help you select the perfect one to pair with your traditional outfit.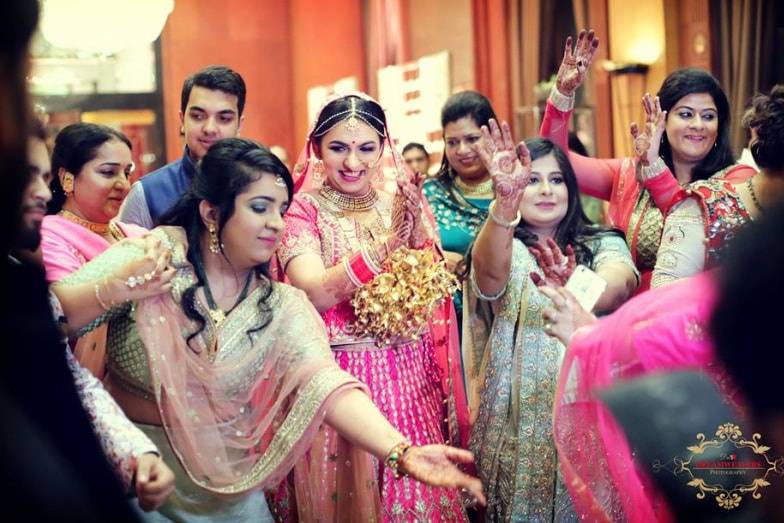 Most women often take due time to pick the right dupatta for marriage functions. And they should. After all, your look depends on the type of dupatta you wear with your outfit. The lehenga accessory has the power to make or break your entire look. The dupatta is not just the add on to the lehenga or sharara that you flaunt, but it is, in fact, an integral part of the attire that you choose to wear on your D-day and the significance of it cannot be taken lightly. With all the gorgeous options and different prints and embroidered works that the dupatta shows off, it only gets more confusing and hard to choose one from another.
But like always we have got your back. We share with you a few tips that will help you pick and match a designer dupatta for a wedding.
Choosing a Designer Dupatta for Wedding By Colour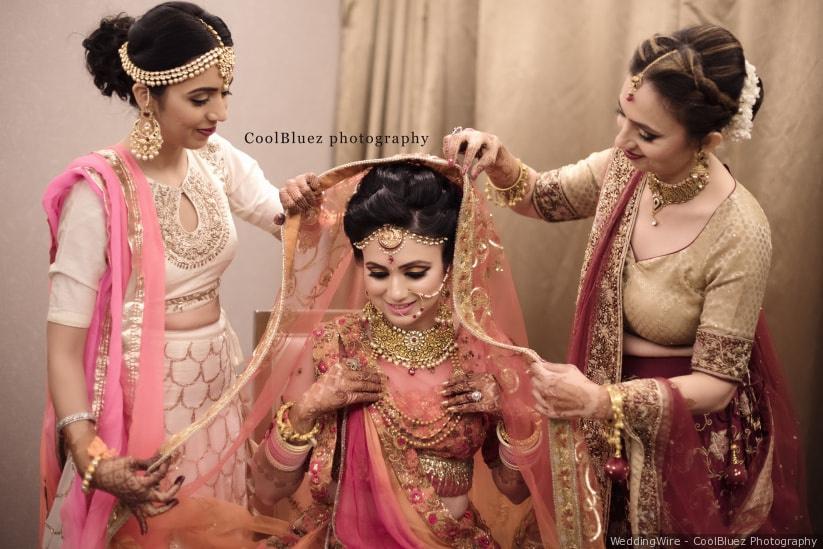 Although there is no set rule when it comes to matching a dupatta with your outfit, there are some fashion trends that can help you instantly update your look.
1. Solid dupatta for colourful outfits: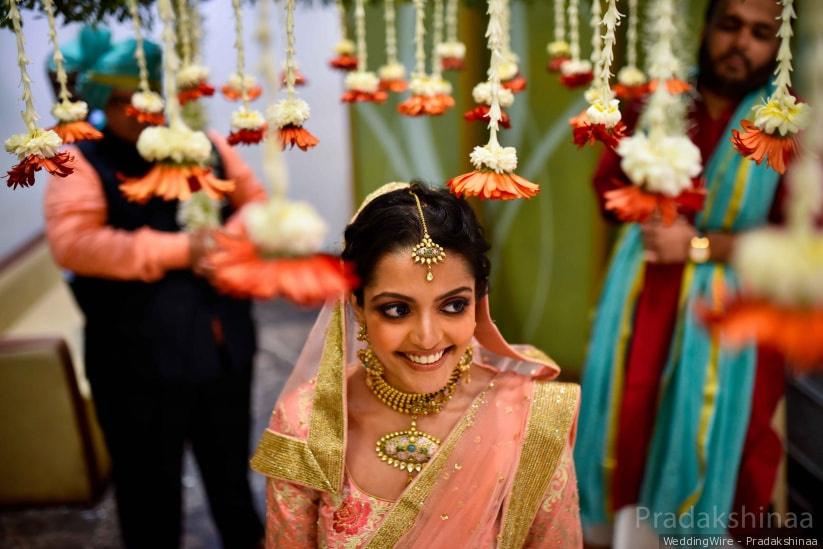 If your dress has a lot of colour going on, like multiple colours in the lehenga skirt, then the safest bet is to buy a solid colour dupatta in one of the shades embellished with a nice border. A darker colour of the lehenga or outfit calls for a contrasting base colour of the dupatta you choose.
2. Contrast colour dupatta for single colour outfits: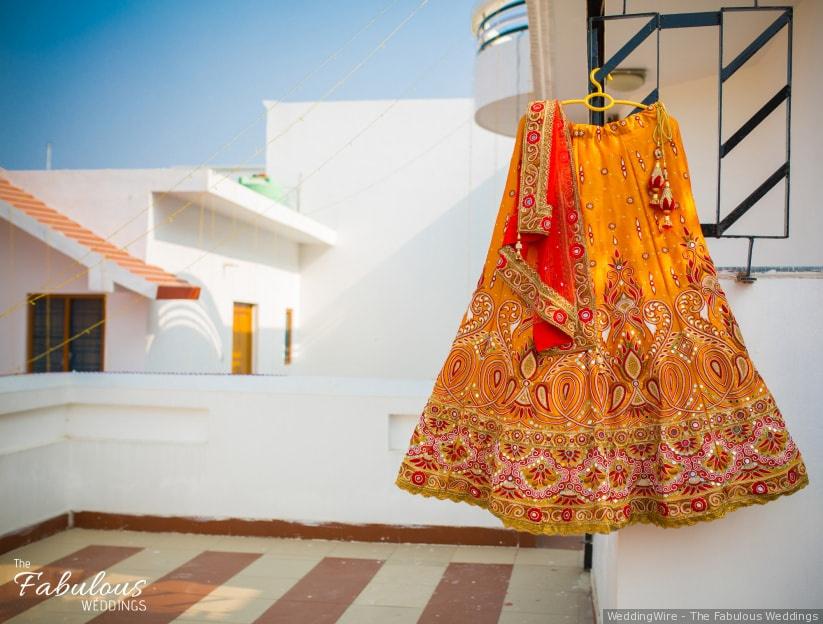 Image courtesy: The Fabulous Weddings
If your wedding outfit is more or less in single colour say fuchsia pink, then picking a contrast coloured dupatta such as mint green or shimmering gold is a great way to break the monotony. Or you could opt for it the other way around, as seen here. Contrasting colours never fail to add the pop of fresh tints to the outfit.
3. Match by style: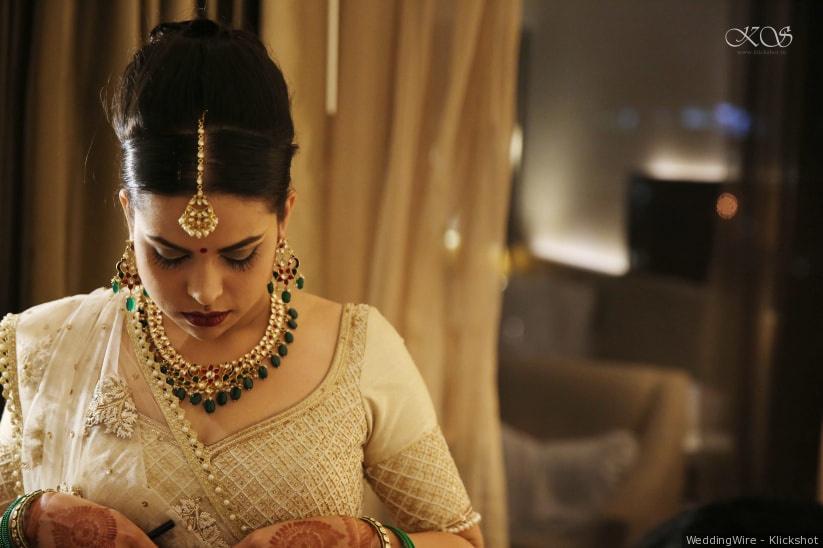 And just like it's perfectly trendy to wear a solid coloured dupatta over a solid coloured outfit, there is no rule that says you cannot wear a printed or a patterned dupatta with a printed dress. When wearing prints together, make sure to have something common between the dupatta and the dress such as a colour. Bonus tip: opt for solid colour accessories to avoid looking overwhelming.
4. Turn on the spotlight: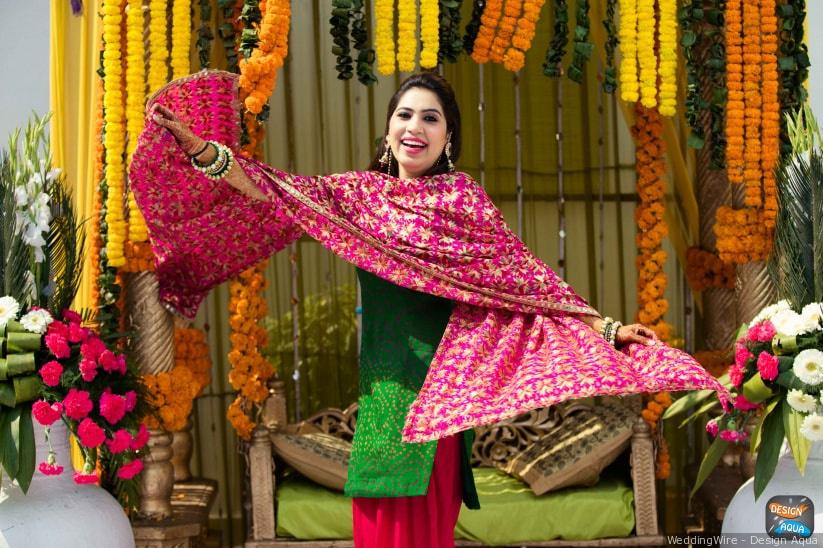 As dupatta is an accessory that is closest to your face, consider picking a colour that brightness your face. For weddings, think orange, deep pink, or yellow. They are also key to beautiful photographs when framed right.
5. Contrast hack for deep colours: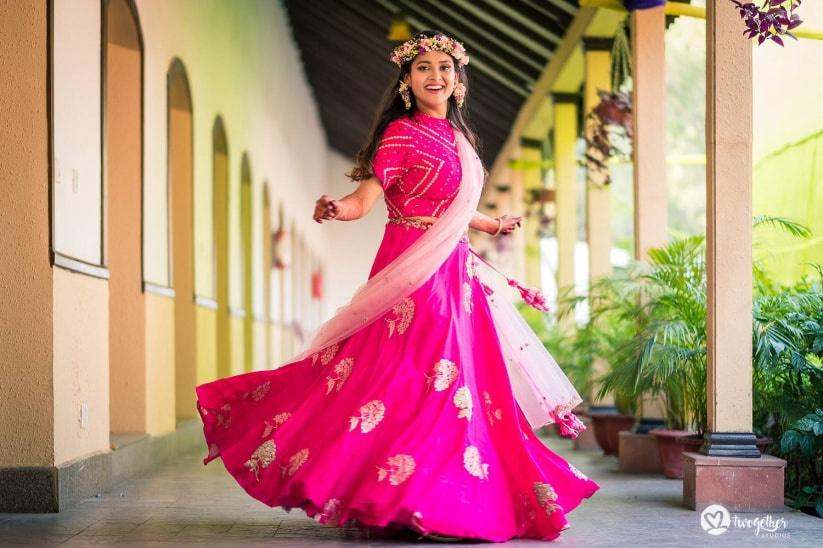 If your wedding day attire has a decent amount of colour and you still wish to wear a contrast coloured dupatta, then consider picking a colour that is the least visible on your dress.
Designer Dupatta for Wedding By Length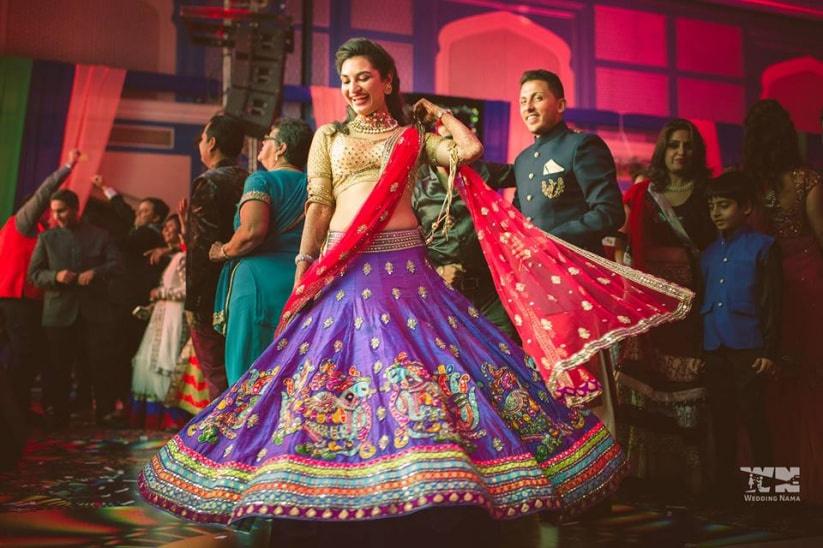 Casual dresses do not need a very long dupatta. A coloured stole or a scarf can instantly update your look. But for elaborate, festive dresses like a bridal lehenga or an Anarkali suit, a longer dupatta adorned with a border or some embroidery is a must.
Keep the Weather in Mind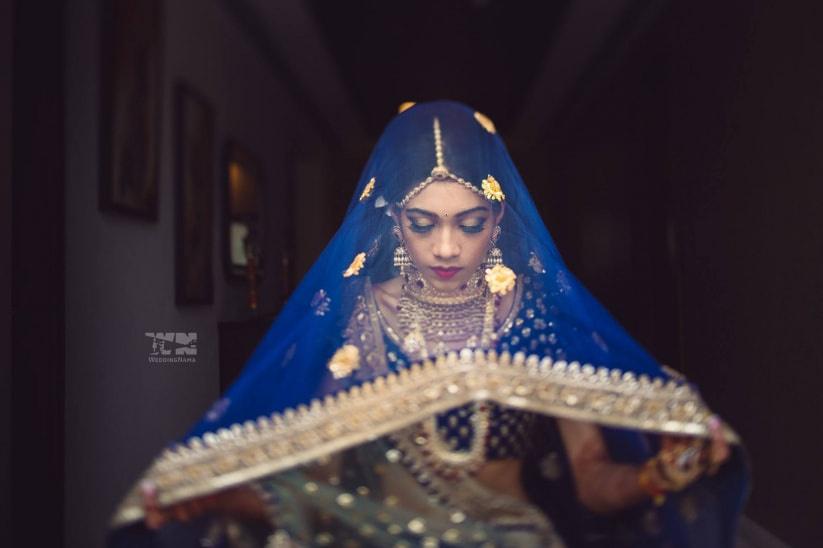 When picking a designer dupatta for wedding, don't just treat it as an accessory for visual appeal. Think about it as an added layer that can help you keep warm in winter or protect you from scorching heat. So keep the weather in mind as you wouldn't want to be caught up in an unbearable silk dupatta on a warm day or an airy net dupatta on a breezy evening.
Choosing a Designer Dupatta for Wedding by Fabric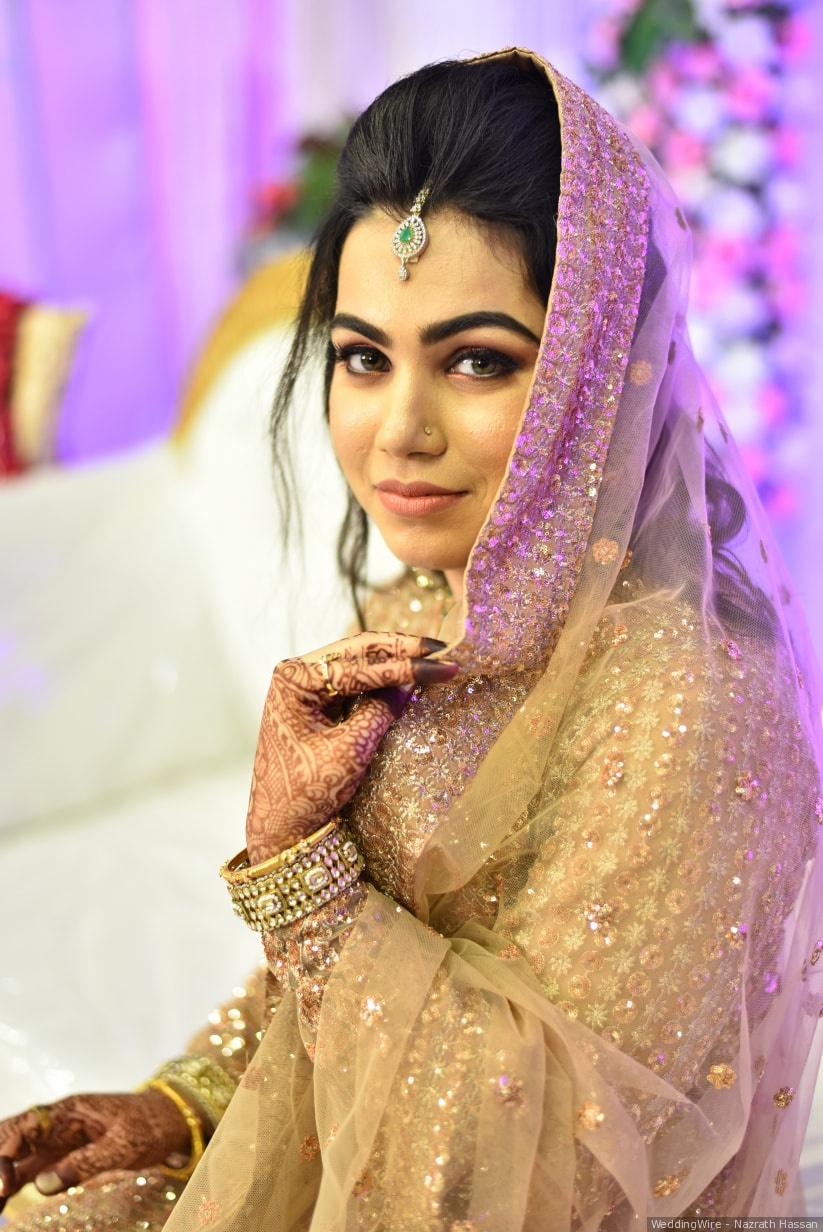 One of the most important things when choosing a designer dupatta for wedding is the fabric. A designer dupatta should be rich in fabrics with some texture that can lend an air of sophistication to any outfit. For winter weddings, go for fabrics like tussar and chanderi as they have a rich appeal while being heavy and they work ideally to keep you warm on a cold winter night's celebration. Alternatively, fabrics like georgette and net adorned with some embellishment or embroidery are good options for summer weddings. They are easy breezy and they look elegant and the perfect fit for your big day.
Where to Find a Designer Dupatta for Wedding?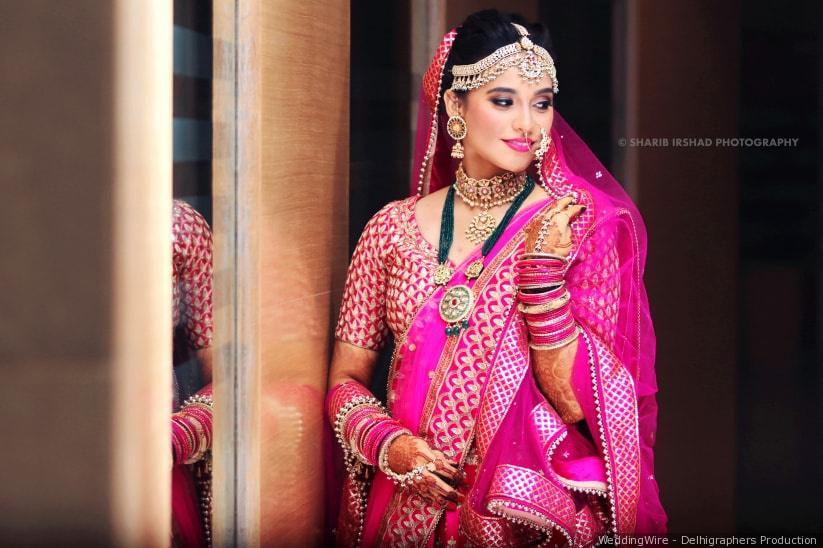 We hope by now you are much sorted on how to pick a dupatta for wedding festivities. But the big question still remains, where to buy them from? Here are some quick hints for you.
1. Wedding shopping centres:
Prominent wedding shopping centres such as Shahpur Jat and Chandni Chowk in Delhi, Chindi Market in Kurla, and Burrabazar in Kolkata have an exhaustive range of dupattas that you can mix and match. From Leheriya prints to Ikkats for your day time events like Mehendi ceremonies or Haldi ceremony and even heavily embroidered ones for the engagement or sangeet and the wedding ceremony too.
2. Shop online:
With so many bridal outfitters having an online store these days, it's so easy to buy a designer dupatta for wedding while sitting in the comfort of your home. Your ideal dupatta with the gorgeous designs is just one click away and can get delivered to your doorstep.
3. Get one stitched:
Do not underestimate the power of getting a designer dupatta stitched from your local tailor. Seek inspiration online or from wedding magazines and get one made for yourself using fabric and readily available embellishments. You can also visit designer stores like Sabyasachi in Delhi to get your creative juices flowing. Stitching is a safe option since you will choose the fabric that you love the most and if you want your designer to throw in some sequins of embellishments then you can get that done too. So, it is a win-win for you no matter what!
Picking out a designer dupatta for wedding could also be a tricky part and a bit overwhelming considering the plethora of options that are available in the market. So, how does one really know which one to buy? Isn't that what we all end up questioning ourselves over? The key is to keep your mind set on what you really want. If your outfit is blue then you wouldn't choose a colour that does not complement your outfit, right? That is how you need to play the field and see what colour will complement the base colour of your bridal outfit the best!
You don't have to spend a fortune on new outfits at every wedding. Simply invest in designer dupattas which complement your bridal lehengas and learn the art of mixing and matching for a brand new look. So, pick a handful of designer dupatta for wedding and you will never run out of style!
Have more tips to buy the right dupatta for wedding? Inspire us through comments.