Unleash the Royal in You at Sabyasachi Delhi Store
Designed by the man himself, Sabyasachi Delhi store truly boasts of everything luxury. We share with you some real reasons why every bride should visit the outlet.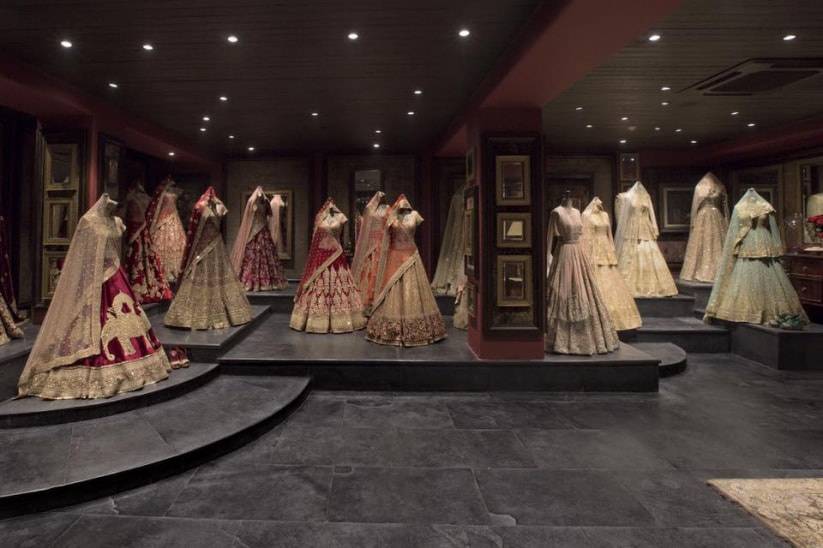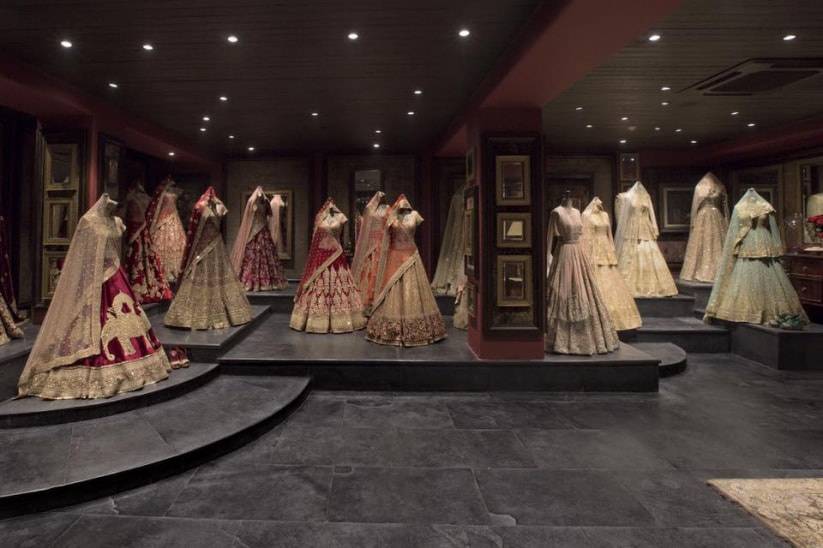 Photo Courtesy: Sabyasachi's Facebook Page
Brides who are fond of regality love to picture themselves in a Sabyasachi ensemble. But, alas, not everyone can afford it. And we are here to tell you that this should not stop you from visiting the Sabyasachi Delhi store. His flagship store in Delhi features a stunning range of bridal wear, menswear, accessories, and ready-to-wear outfits. Sabyasachi Delhi store is truly a shopping experience to treasure. Here are some reasons that will convince you to pay a visit regardless of your bridal lehenga budget.
Why Should Every Bride Visit Sabyasachi Delhi Store?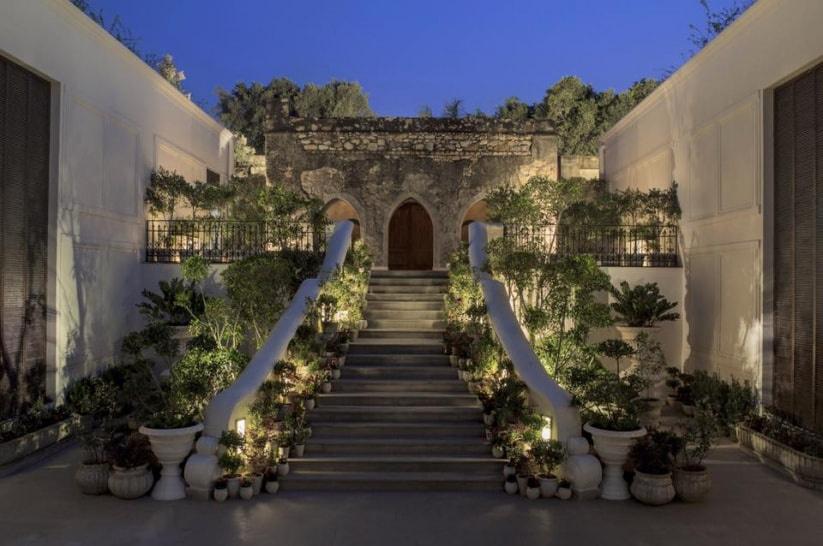 Photo Courtesy: Sabyasachi's Facebook Page
You really have to visit Sabya's store in Mehrauli, Delhi to soak it all in. We give you some real reasons to do so.
If you have the budget, buy Sabyasachi
As obvious as it may sound, if you can afford a Sabyasachi outfit, you must go to its flagship store in Delhi for wedding shopping. This is a place where bridal dreams are fulfilled. From clothing to jewellery, to other accessories, the store is nothing less than royalty. The bridal collection is divided into two categories - affordable luxury and luxury. The lighter lehengas more suitable for pre-wedding functions range between Rs 3-4 lakhs, whereas, the bridal wear starts from Rs 5-6 lakhs and upwards.
Visit for consultation
It's highly possible that even though you may have the budget, you may not find anything suitable for yourself at Sabyasachi Delhi store. The simple reason behind this is that all you see there is all that is available. All the designs launched by the designer are available in store and any major customisations are not entertained. In most cases, each design is available in 2 to 3 colour options. But the good part is, even if you don't find anything according to your taste, you can take consultation from the ace designer Sabyasachi Mukherjee. Yes, he does not charge anything to sit with you and help you plan your entire look. The consultation service is available by appointment, of course.
Visit for inspiration
Find the price tag too high? You should still visit Sabyasachi Delhi store; to seek inspiration. Let's face it; working with a local tailor to create a bridal wear from scratch can be a bit risky. Visualising your wedding day outfit without any inspiration, unless you are working with a designer directly, can be very challenging. So, even if you cannot afford a Sabya outfit, visit the Delhi store to shortlist a few designs. After which, you can work with your tailor to do some modifications like colours, adding a border, or tweaking up embroidery patterns to create your own look. Did we mention that you may also get a few decor ideas especially if you are planning to have a vintage themed wedding?
The Collections at the Sabyasachi Delhi Store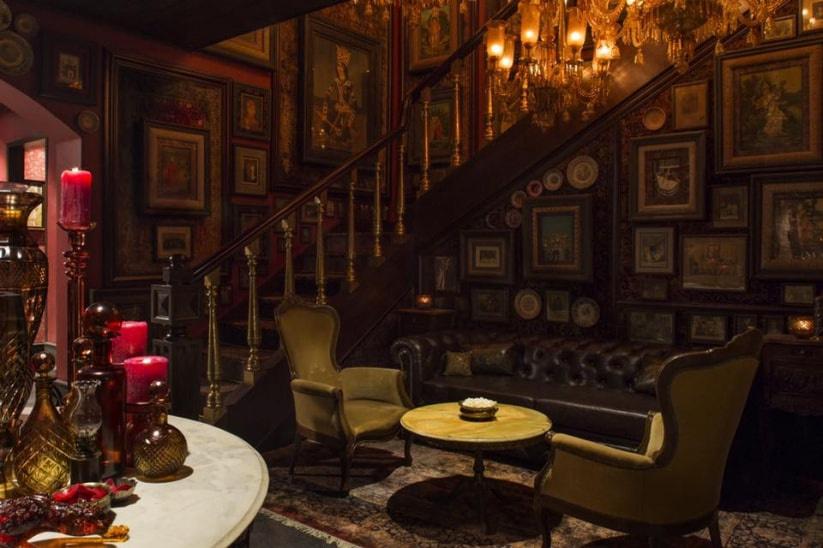 Photo Courtesy: Sabyasachi's Facebook Page
Divided into two wings, the elaborate store is a real go-to spot for everything bridal. The first wing features bridal wear, bridal jewellery by Kishandas & Co who are known for creating jewels for the Nawabs of Hyderabad, and trunks and luggage by a company based in Jaipur. These are mostly the designs that you must have seen on the ramp or Sabyasachi's social media account. The second wing houses slightly less formal ready-to-wear kurtas, elegant sarees with gorgeous blouses, and menswear. It goes without saying that everything that you get at Sabyasachi Delhi beautifully complements each other in aesthetics.
What's Special About the Sabyasachi Delhi Store?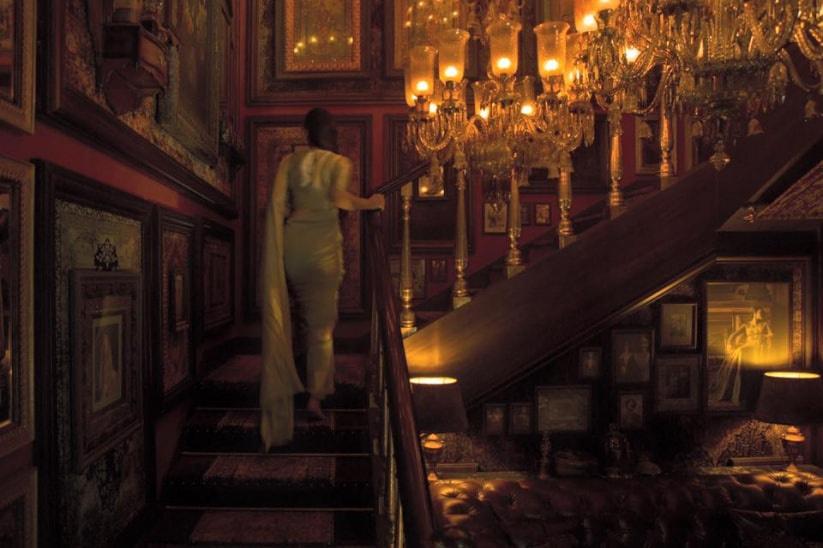 Photo Courtesy: Sabyasachi's Facebook Page
The Sabyasachi Delhi store will floor you with its interiors. Sprawled across 13,500 sq ft, the store is designed true to his aesthetics. The ambience of the store evokes a feeling of nostalgia and as you arrive, a sweet floral aroma will welcome you at the entrance. As you walk through, you will enter a dimly lit corridor with high walls which is decorated with painted tiles, hanging printed drapes, and a gorgeous hand-painted chandelier. A total of 63 art pieces, 214 Dutch plates, 112 antique carpets, 57 chandeliers, 318 retouched studio portraits, and 5 rare Tanjore paintings make the background for Sabyasachi outfits.
And we heard that the designer gave seven months of his life to get the Delhi store together, and he hand-picked every art piece himself.
Overall, if you are a Sabyasachi fan, you must visit the designer's store in New Delhi at least once before you begin wedding shopping. And we bet, choosing anything over a Sabyasachi outfit for your big day or even something very different from it will be a tough thing to do.
We can't wait any longer to drop by. How about you? Let us know through comments if you have visited the Sabyasachi Delhi store or if you would like to visit?