8 Indian Wedding Mandap Ideas That Are Out of This World
Planning your wedding decor? The mandap has to be the prime focus. Browse through a few of the more trending Indian wedding Mandaps!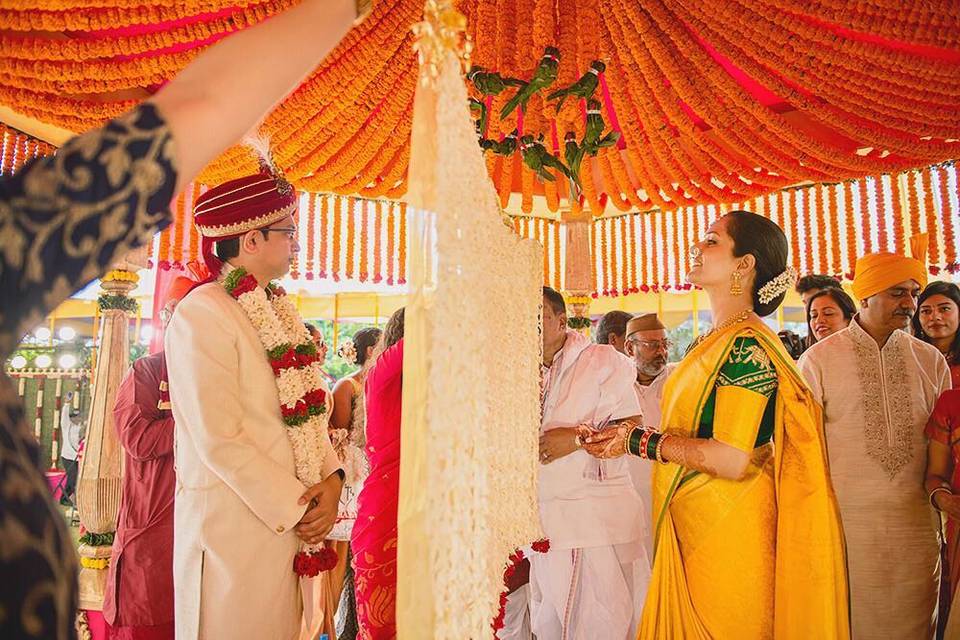 While you have to plan up for your wedding day, you are flooded with work - deciding on your lehenga, booking artists and making reservations. In the midst of running errands, you completely forget about your Mandap design! That's a big miss as the moments under the Mandap are the stuff of memorable moments for a lifetime. You must pick a unique Indian wedding mandap if you want a décor that will turn heads.
From conceptualisation to execution, let us take you on a journey with us. Get colourful drapes and beautiful backdrops and do justice to your Indian wedding Mandap. Check out these great ideas!
1. Outdoor Drape Style Mandap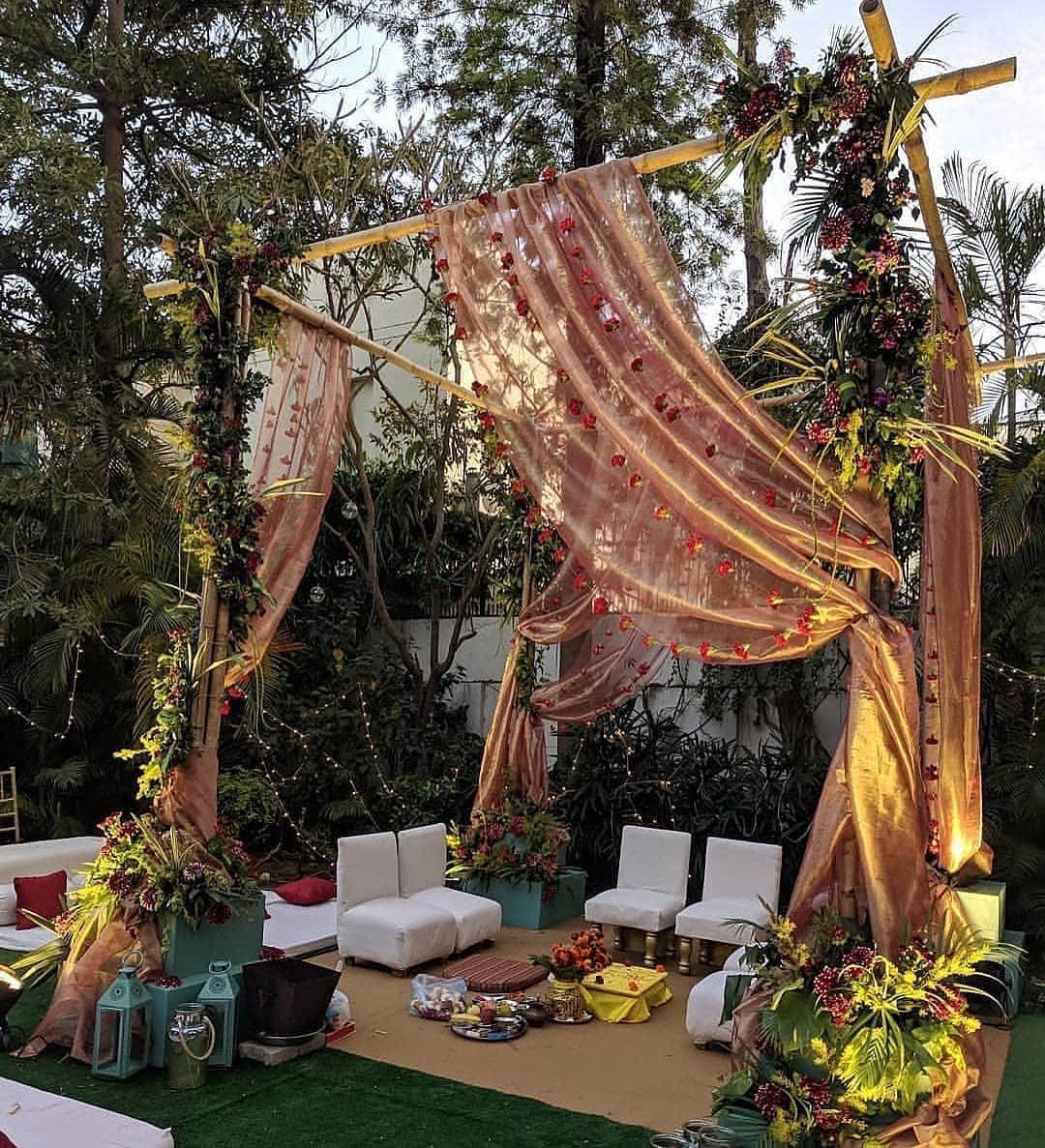 Image courtesy: Andevi Weddings
An Indian wedding mandap is incomplete without drapes, whether it's indoor or outdoor. This tiny little outdoor wedding mandap decor is perfect for a small gathering.
This can be set up in your backyard or any small garden-like area. The bamboo sticks rolled with silk drapes add character to the entire look. This is a mandap style that will inspire everyone to take lots of pictures!
2. Fountain Mandap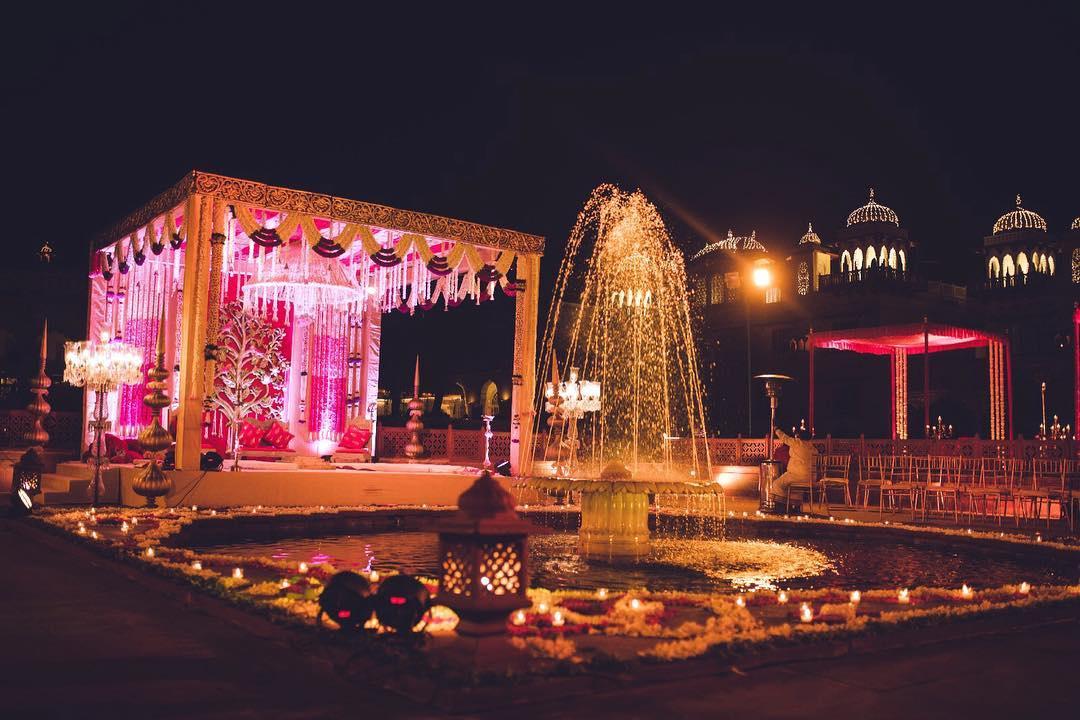 A mandap that is next to the fountain is something new! While you go and finalise the wedding venue if you see a fountain around, book that place for Pheras! You can add a lot of fairy lights which will complement the entire look of the décor.
When you decide to opt for a fountain side mandap, you can set up a cool colour theme as well. It is going to add an edge and enhance the decor.
3. The intricate Kaliras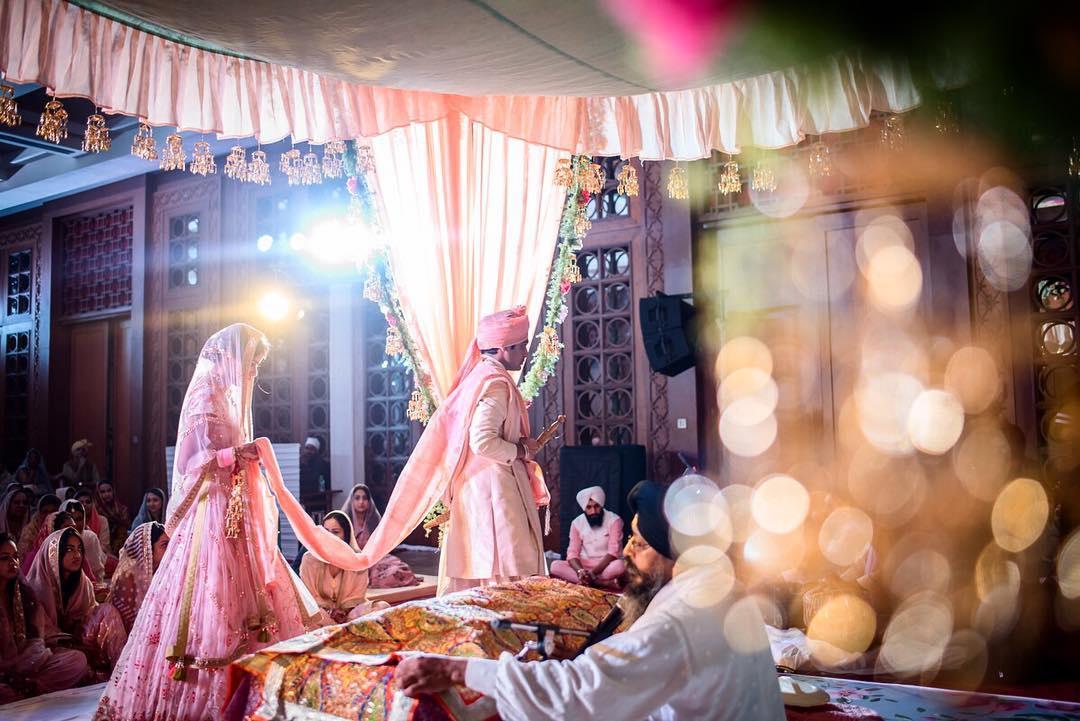 Kaliras are such a unique and uncommon wedding decor item. For this mandap, all you need to do is have a basic and a low-key mandap and let the Kaliras do the rest. Using Kaliras as your Indian wedding mandap decor can change the entire look.
This is a great idea as Kaliras hold a lot of significance in Indian weddings. These may be put along the sides of the drapes to add dimension. The Kaleeras do justice to the Indian wedding-themed mandap.
4. Great Blooms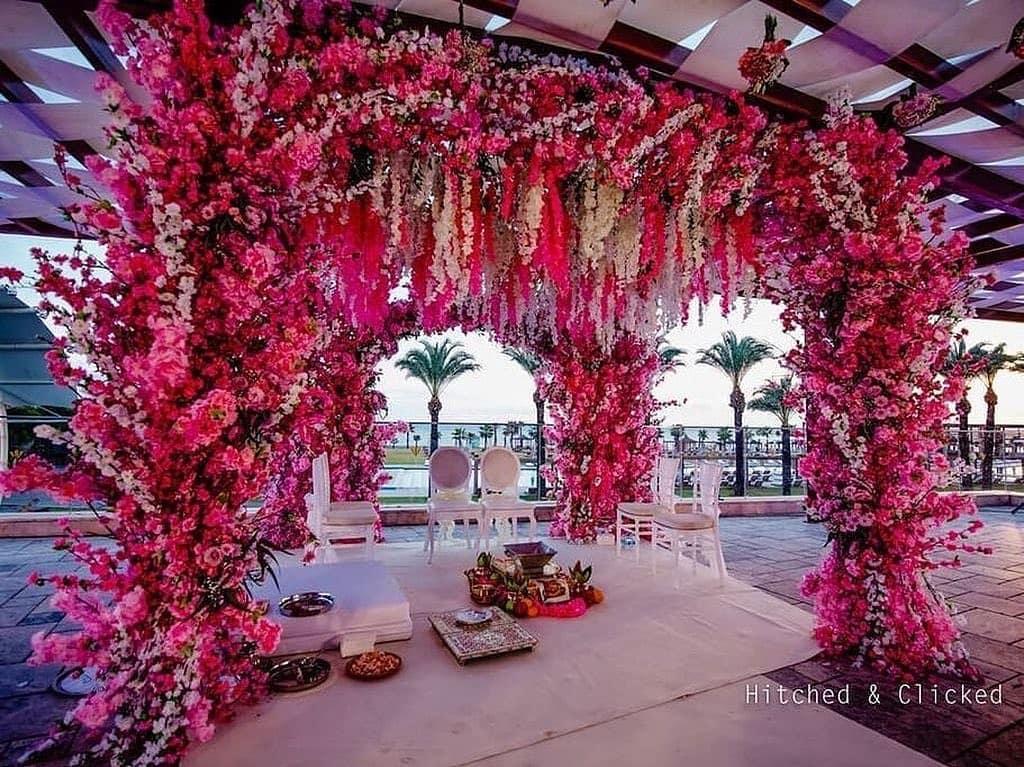 Bunches of flowers always look great. The multicolour floral decor in a canopy tent makes for the perfect Indian Wedding Mandap. If you are on a budget, these fresh flowers are an on-point decor idea.
The beautiful wedding flowers add a pop of colour. You can also fix up a theme similar to the colour of the flowers you choose. These look so fresh and classy at the same time.
5. Dreamy sea-side mandap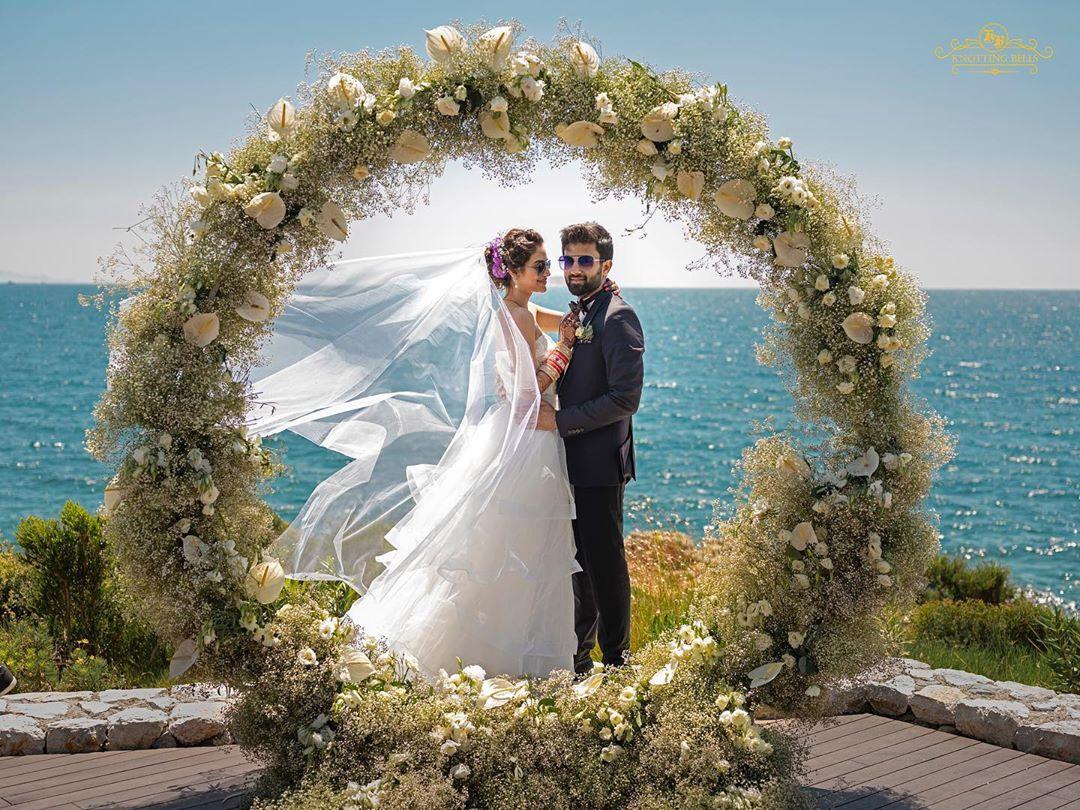 It is every couple's dream to experience their Pheras along the sea-side. This lovely Indian wedding mandap shown in the picture gives royal feels. The white flowers are used for decoration because it adds to the clean look, but you can opt for any flowers you like.
Roses or marigold flowers will also look cool. If you are a water lover, a mandap across the sea-side has to be your thing. It is perfect for day time Pheras and will give you amazing day-time pictures.
6. Floral strings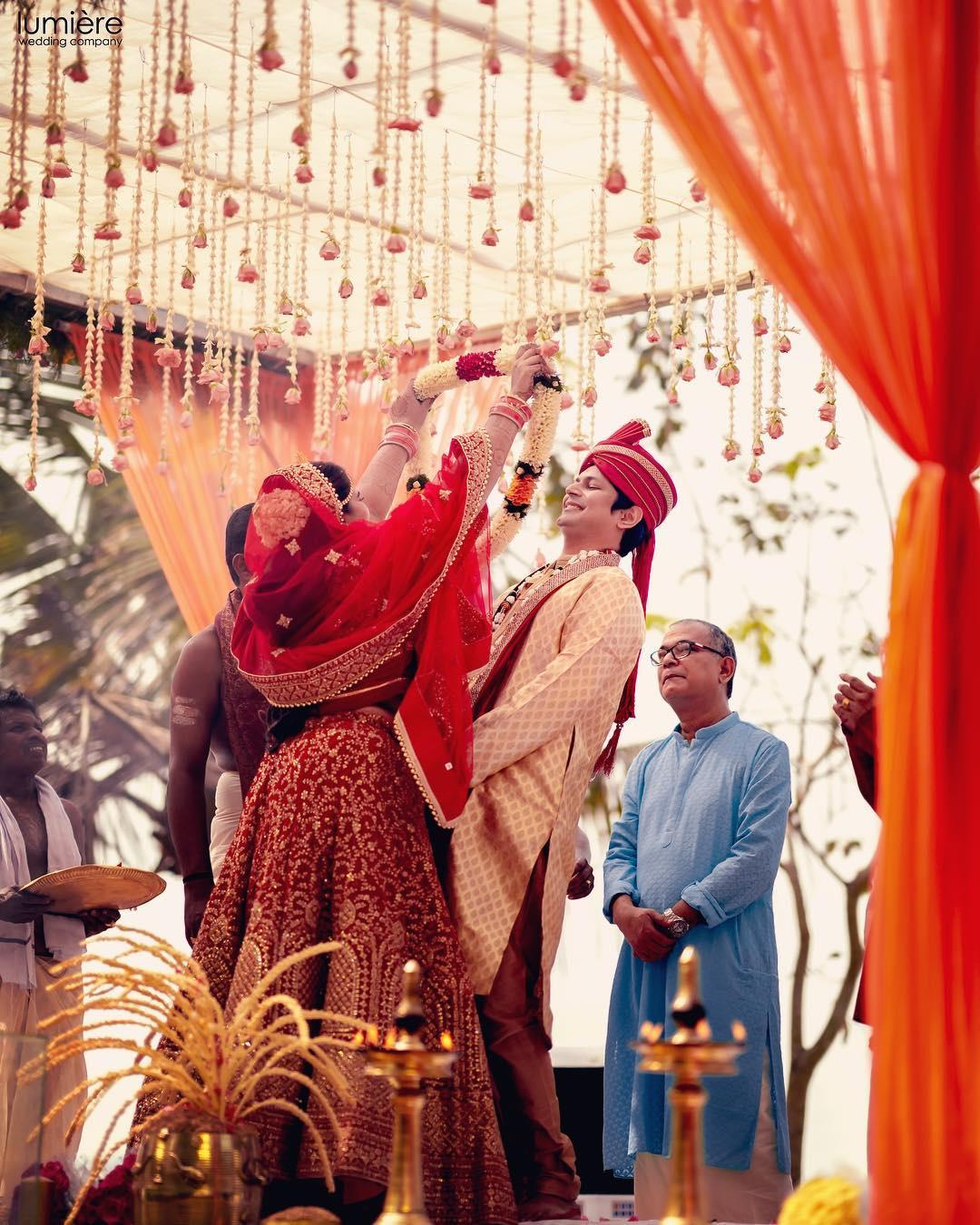 Floral strings hanging down from your Mandaps ceiling look absolutely stunning. You can go for any pastel colour and take it as your base colour for the drapes and rest of the decor items.
The flower strings hanging on the mandap make it look more traditional and classy. Such decor is perfect of day or night Pheras. Do not go overboard with flowers as it is going to kill the essence of the hanging floral strings. Such a mandap can rock your Instagram.
7. Along the Hills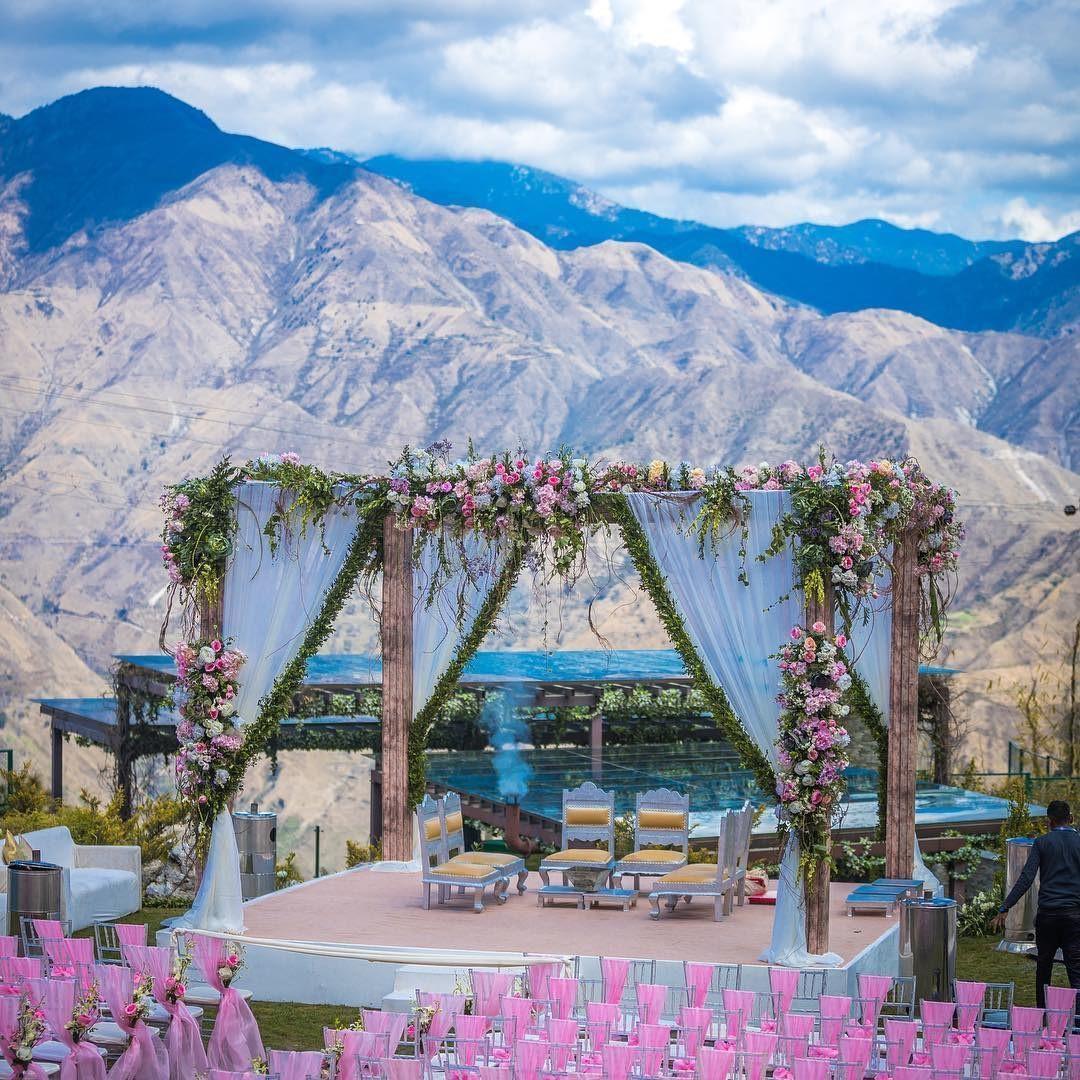 Getting married in the mountains is nothing less than a dream come true. If you are a couple who is fond of adventure and love to travel, this is it. It is very rare to see an Indian wedding mandap along the mountains or hills.
If you plan to have a destination wedding in India in places like Leh-Ladak, Shimla or Mussoorie, this has to be your dream mandap. Love how the shades of Pastels and flowers merge with the snowy hills in the background. You can keep blankets and put heaters during the ceremony. How stunning!
8. Traditional mandap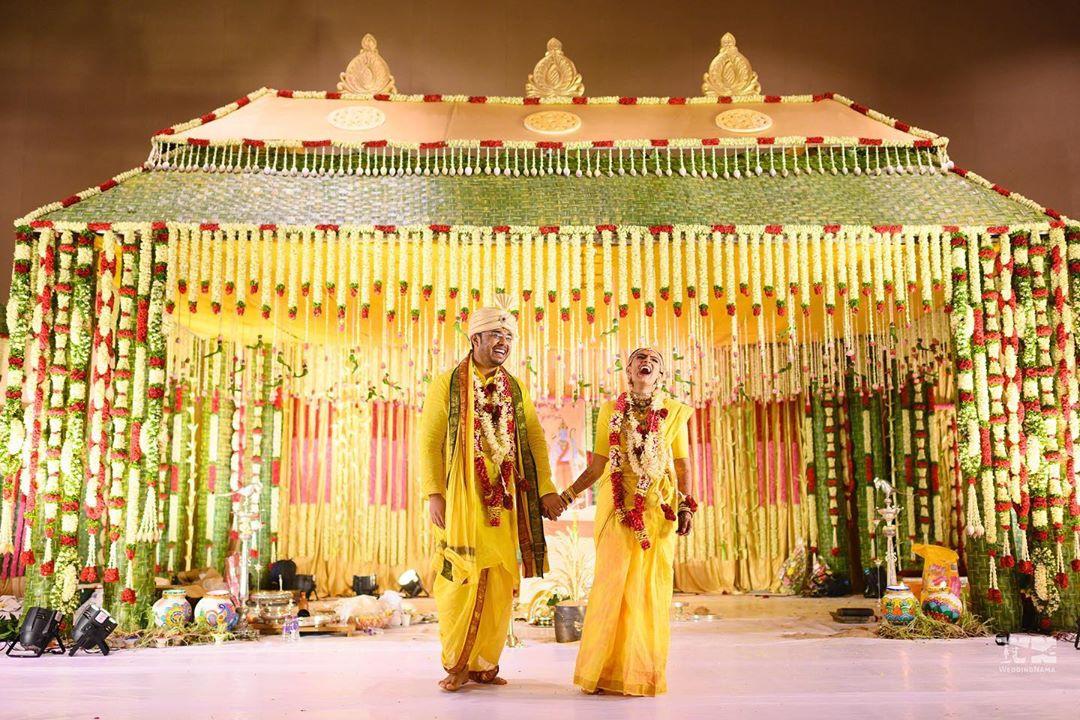 If you hail from Southern India, this traditional Indian wedding mandap that has hues of yellow, red and white to emulate the vibrancy of South India looks perfect. Add the regal sitting style to make it look richer. Love how the golden work on the ceiling grabs all of the attention.
A wedding is a lifetime affair which is remembered by all. For such grand Indian wedding mandap set-ups, you need to struggle a little and come up with awesome ideas. Ask your wedding planners to bring up something new in-context with these above mandap ideas. Use lots of decor items such as candles, umbrellas, lanterns, drapes and flowers to make the mandap look royal.
Get the most fantastic looking mandap to highlight your wedding ceremony! Get in touch with these wedding planners!