Indian Bridal Wear Designs That Offer the Best Bespoke Outfits!
It is every girl's dream to get married in a bridal outfit meant only for her. We are sure that these Indian bridal wear designers can fulfil all your dreams!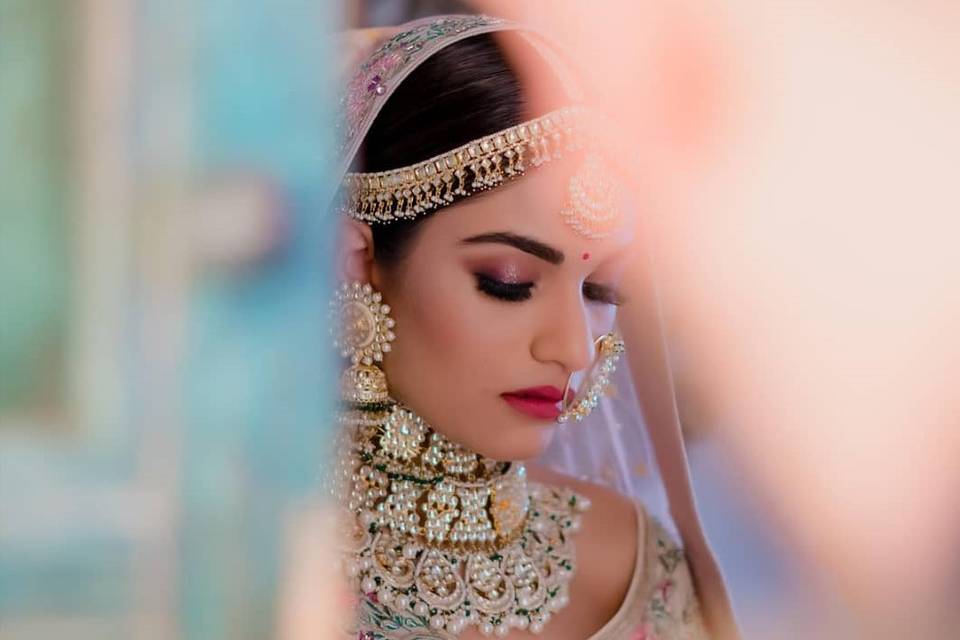 Getting to wear designer outfits for their wedding is every bride's dream come true. As it is the most joyous time in their lives, most of them love to go all out and spend big bucks on their trousseau. From Roka to the Reception, they love to wear heavy designer garments and look glamorous.
If you need some help deciding which designer to approach, here is a list of Indian bridal wear designers who can give you exactly what you envisioned!
1. Anamika Khanna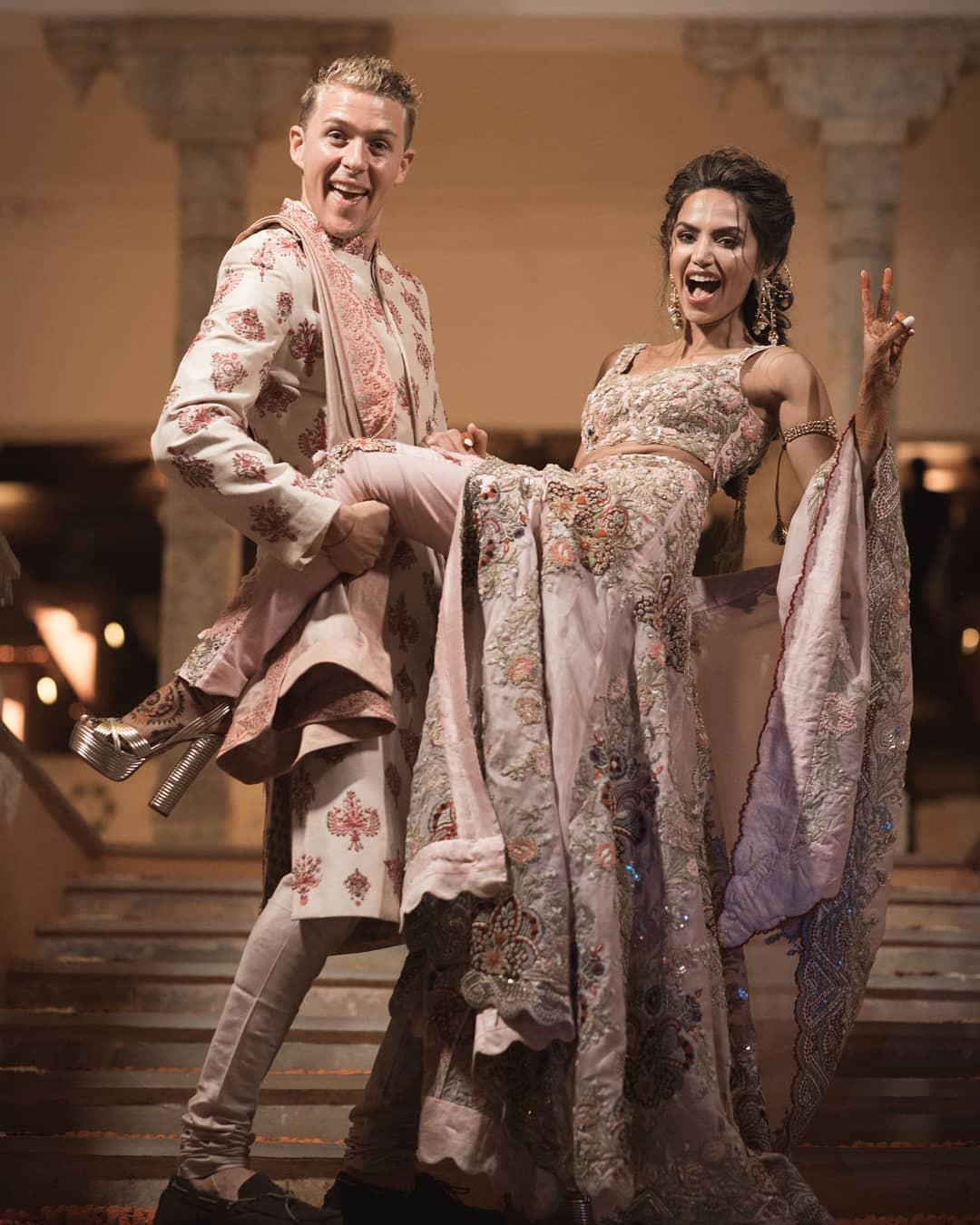 Image Courtesy: Anamika Khanna's Label
Anamika Khanna is a big name in the Indian bridal wear designers industry. She has dressed everyone from the Ambanis to all your favourite B-town celebrities. Apart from being a celebrity designer, she is also one of the first Indian designers to own a label internationally. She also dressed Oprah Winfrey for the Women in the World summit this year.
Her designs have a sense of contemporary style in them. From incorporating Dhotis in traditional outfits to her unconventional prints and cuts in suits and sarees, she is one of our favourite bridal designers who know how to take risks and deliver them beautifully as well.
2. House of Neeta Lulla by Neeta Lulla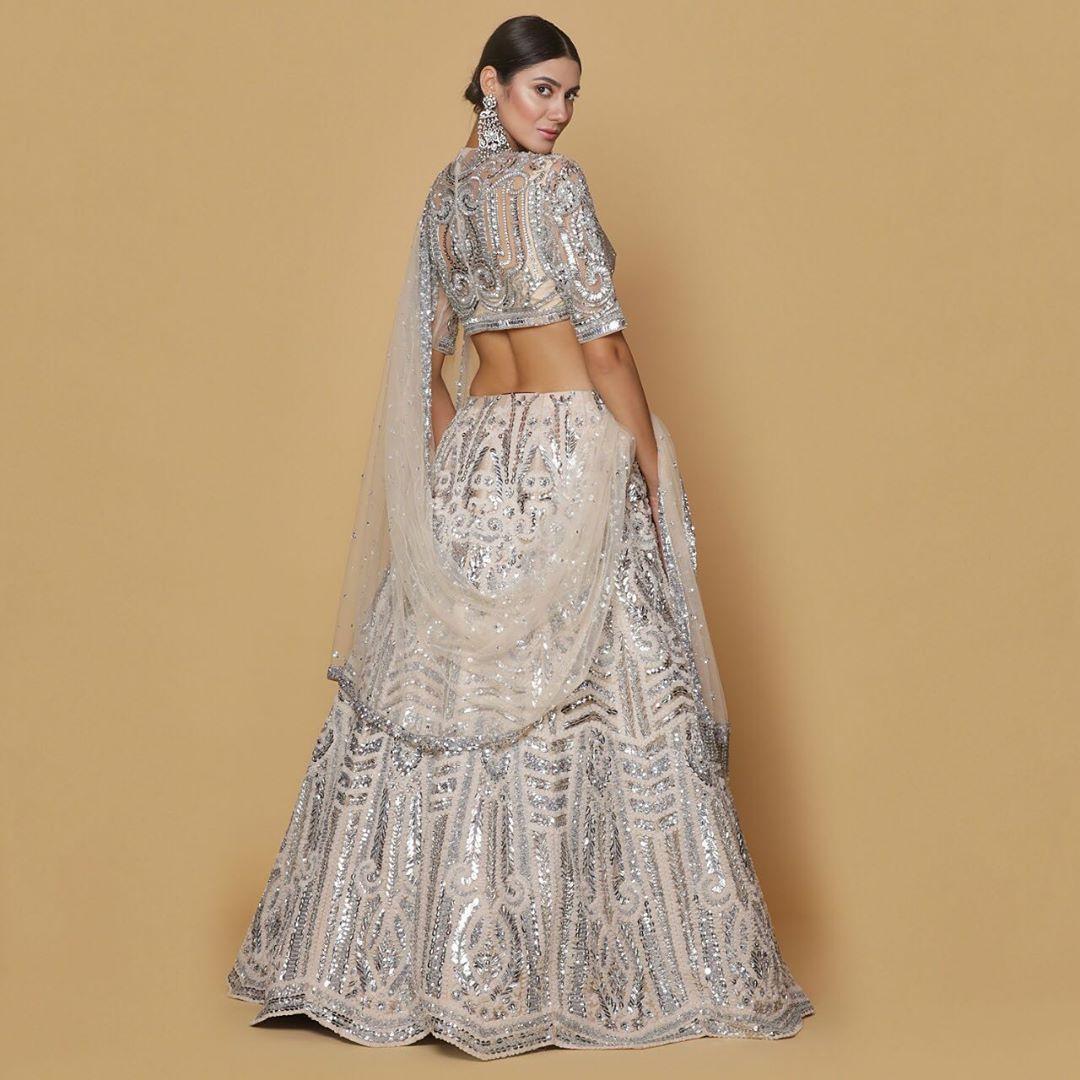 Image Courtesy: House of Neeta Lulla
If you are looking for Indian bridal wear designers who can accommodate all your wishes and hopes in your wedding outfits, then look no further than Neeta Lulla. She can design outfits as simple you want and can go as quirky as you desire too, according to your personality.
Having spent more than 2 decades in the fashion industry, she understands what works and what does not. From selling online to creating customised bridal couture, Neeta Lulla has come a far way. Her clientele includes all the big Bollywood names like Katrina Kaif, Priyanka Chopra, Aishwarya Rai and many more. You can even visit her online website to read the testimonials of real brides who wore her on their wedding events.
3. JADE by Monica and Karishma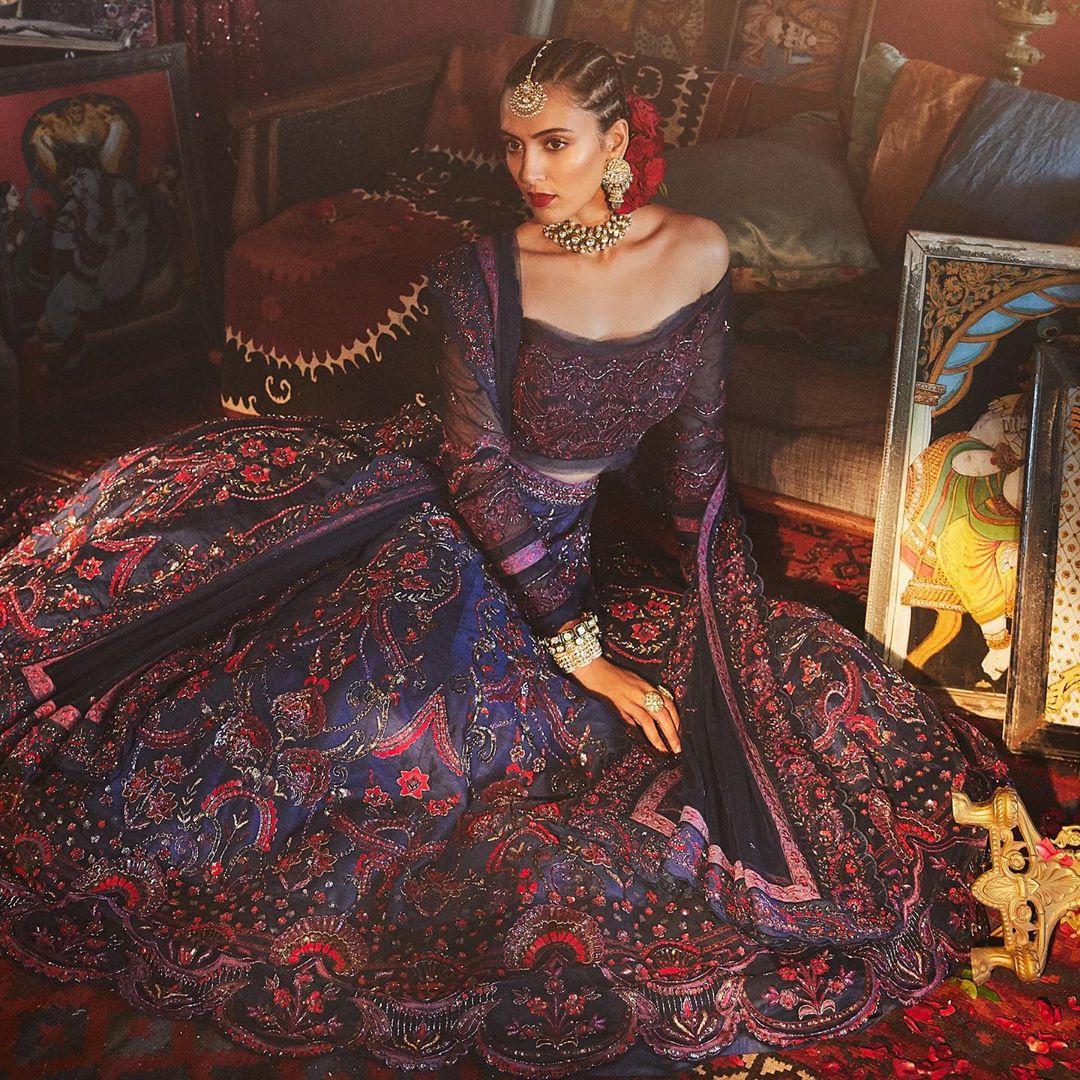 Jade by Monica and Karishma is a Mumbai based designer boutique. The brand was launched in 2003 and thus marked the union of two very talented designers. They believe in handcrafting luxury for modern brides. Every jade outfit is complete after a long period of 3 months. The journey starts with a personal consultation with the bride.
Both the designers like to be very hands-on in the whole process from the start to the end. Even after so much success, Monica still drapes every bride's outfit personally! If you are looking for Indian bridal wear designers who are all in and will make you feel like the most important person in their life, then being a jade bride is exactly what you need.
4. Sailesh Singhania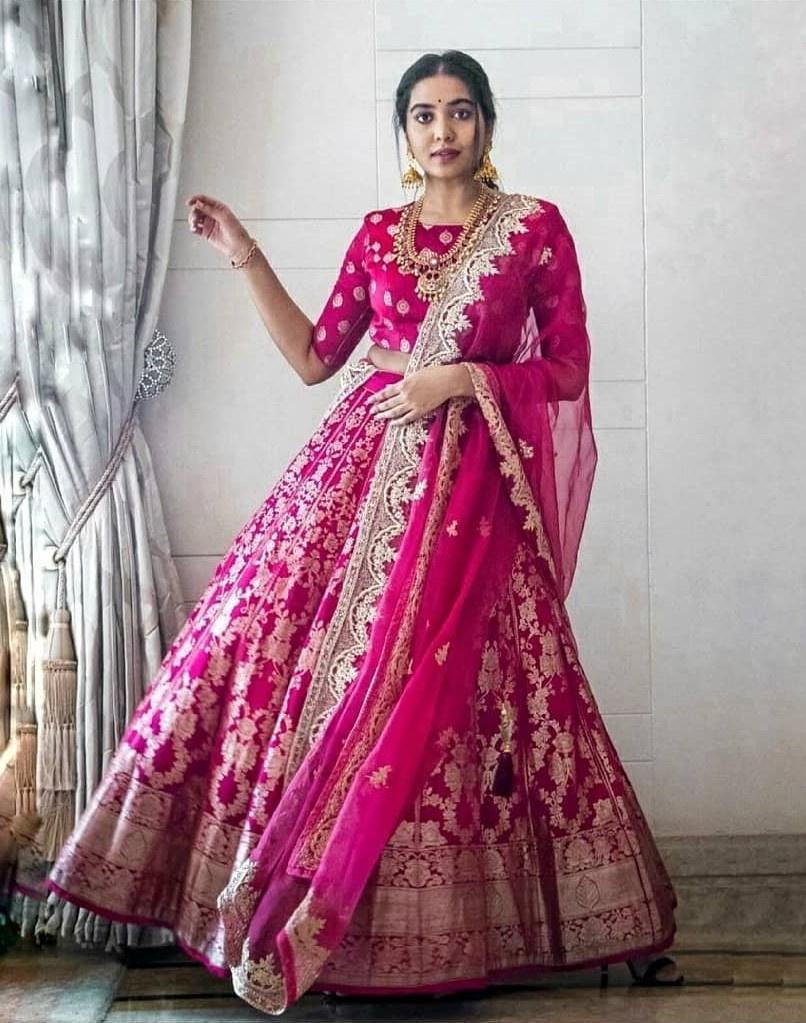 Not all Indian bridal wear designers in our list specialise in lehengas. SS label by Sailesh Singhania is a luxury brand offering an exquisite range of handloom sarees from Banarasi to Chanderi, Kalamkari styles in rich fabrics like Tussar silk, cotton, khadi and many more.
The brand has been a synonym for handcrafted sarees for about 20 years now. His designs are, however, not limited only to sarees. For brides who want to wear lehengas, he also has a beautiful collection of them!
5. Shantanu & Nikhil
Lehengas, sarees, Indo-western outfits, Shararas, Anarkali suits, Kurtas and customised outfits - you can find all these in Shantanu and Nikhil's flagship stores in India. They are literally heaven for brides looking for traditional outfits with a touch of modern elegance.
Shantanu & Nikhil are well known and established designers in the wedding industry. Their high-end designs are fun, vibrant and as eclectic as they can get. Their classic silhouettes ooze softness and their edgy blouses give the look a contemporary fusion. Is you are looking for Indian bridal wear designers with the same vision, Shantanu and Nikhil are definitely the one to consider!
6. Sonaakshi Raaj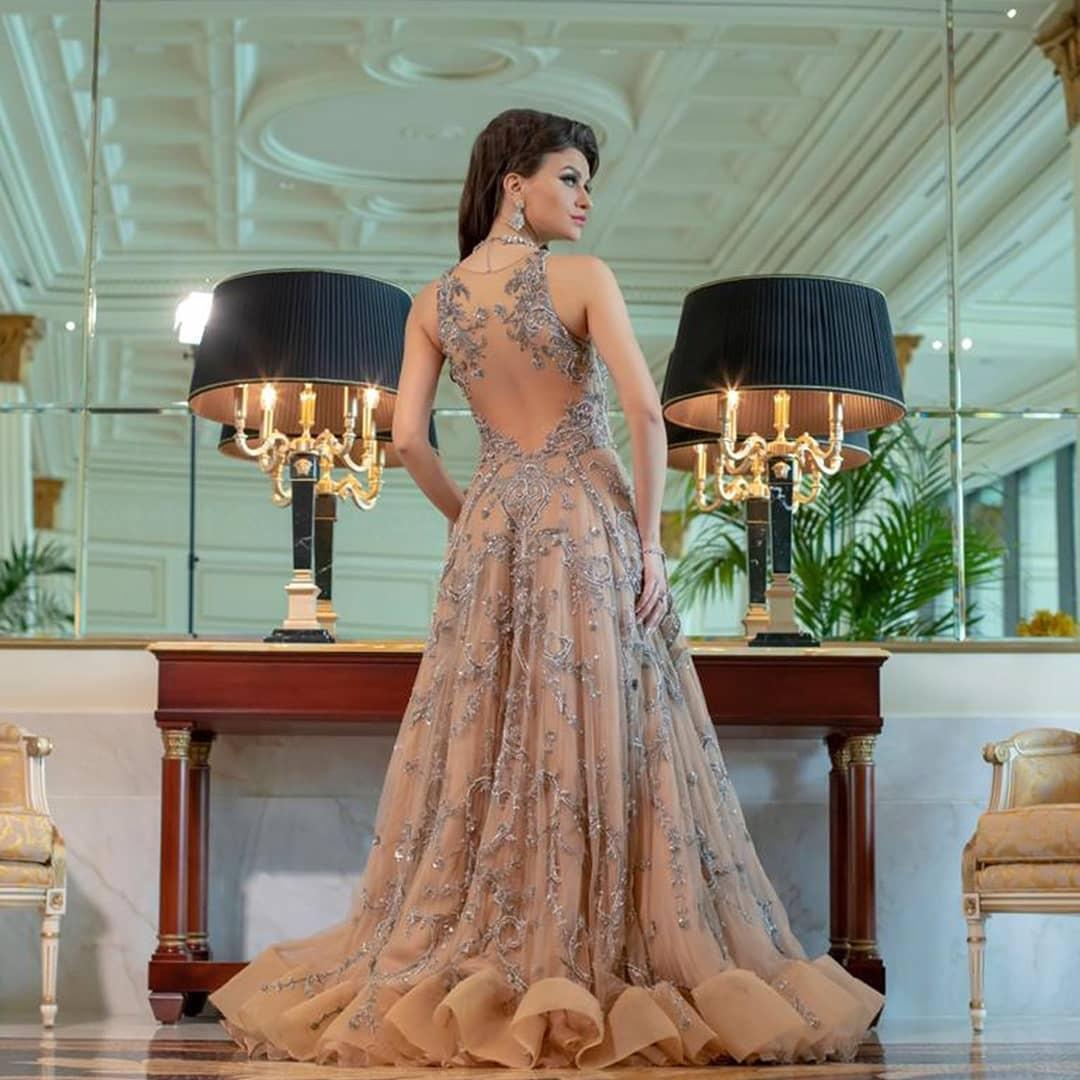 Image Courtesy: Sonaakshi Raaj
If you want to look feminine in soft fabrics and cuts that exude opulence, Indian bridal wear designers like Sonaakshi Raaj are a great choice for you. She wants to create glamorous couture for women.
Her designs are sleek and very stylish. From ruffles to sequin embroidery, you can find designs with all. She has also created a brand of herself in Bollywood and with real-life brides. Every outfits design, fabric and cut is carefully chosen and crafted by the best craftsmen in the industry.
Before going to any of these designers, you can check out their Instagram accounts and scroll to understand their creations. Each of these designers are different from each other in terms of their attitude, style and designing. You can know a lot about them through their designs. Find the one that stands out to you the most and gets set shopping!
We hope you like our picks of Indian bridal wear designers and choose any one of them to design your wedding outfit!
The perfect outfit needs the perfect jewellery. Check out these jewellery stores near you!