Marathi Lagna Patrika 101: How to Add a Creative Zing to the Traditional Marathi Wedding Invite
Want the perfect Marathi Lagna Patrika for your wedding which is just the right mix of modern and traditional. We have some great ideas and tips for you.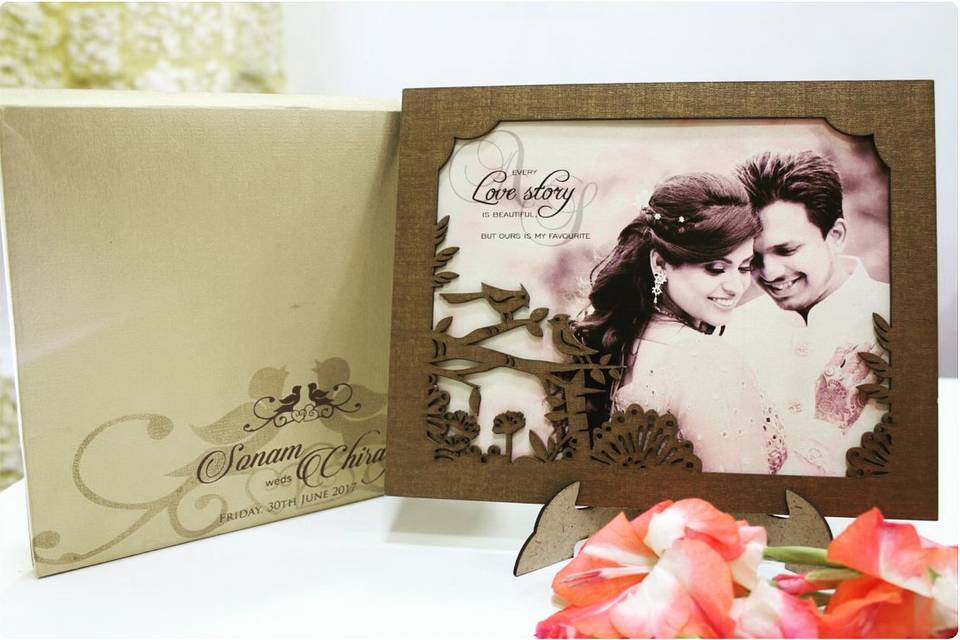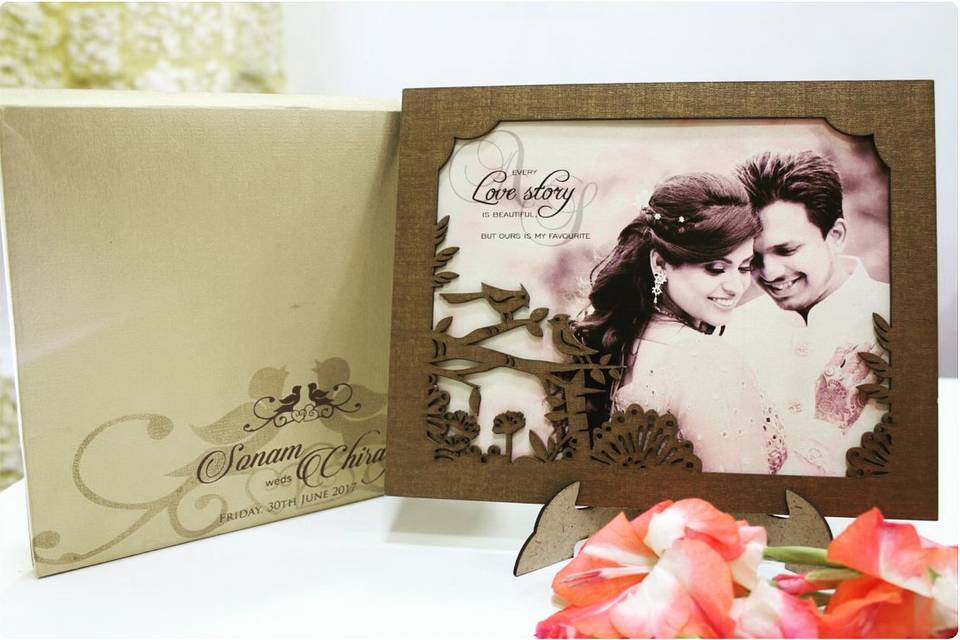 Image Courtesy: Ideas for Life
A wedding is a very special occasion which is made even more fun because of all the people that attend it. Indian weddings are known for being huge events which are attended by all the nears and dears of the bride and groom's families. And the only way to get everyone to get together for the special day is by sending them wedding invitations.
One of the most important tasks of the wedding planning stage is designing and distributing wedding invitations. While customs and rituals change with different cultures in India, the practice of respectfully inviting your guests for your wedding remains the same. While in some cultures people believe in going OTT with their invites, there are some communities which like to keep things simple and traditional. The Marathi community is a fine example of this. They still give out traditional wedding invites called Lagna Patrika to all their guests as invitations.
While the design and look of the Marathi Lagna Patrika has evolved over the years, there are some things which still haven't changed, and they shouldn't change because that makes the Marathi Lagna Patrika what it is - a tradition at its best.
If you are a millennial Marathi manus or Mulgi getting married soon, then we are sure you would want to add a little bit of zing to your Marathi Lagna Patrika. We know one thing for sure. As long as the matter of the Lagna Patrika remains authentic and traditional, there is no harm in adding some quirk to its design. Let us start by telling you some elements which make the matter of a traditional Marathi Lagna Patrika. After that, we will also give you some amazing ideas in which you can pep up your traditional wedding invite. Sounds like a win-win? Let's go!
The basic elements of a traditional Marathi Lagna Patrika
Image Courtesy: The Good Things in Life
1. A prayer
Every Marathi Lagna Patrika starts with a small prayer or by invoking the blessings of the Almighty. It could be addressing a particular deity from The Hindu religion or the family's Kuldevata (family deity).
2. Language
If you want to go the traditional way, then you must know that a Marathi Lagna Patrika is always written in Marathi. It is usually not sent out in any other language. But what you can do to add a touch of modernity to religion is get two separate leaflets printed. The Marathi ones can go out to your relatives and the English/Hindi ones can go out to your friends. Cool?
3. A Marathi quote
Almost every Marathi Lagna Patrika has a mushy quote about love and marriages in Marathi. Eg. "Prem Aahe, Jethe Jeevan Aahe" which translates in English to "Where there is love, there is life". Beautiful, isn't it? There are many such quotes that you can add to your Lagna Patrika aka invitation. Just make sure you check for grammar and spelling thoroughly before the invitations go out for print.
4. Religious symbols
And just like any other wedding invite, the Marathi Lagna Patrika is also incomplete without a religious symbol on it. It is usually printed outside the cover and on top of the invitation leaflet. However modernised your invitation is, always remember to invoke the blessings of the almighty by adding a religious symbol to the invitation.
And that sums up all the major elements you need to keep in mind while deciding design for your traditional yet modern Marathi Lagna Patrika. And now moving on to some great ideas for your invitation which will make your guests go wow!
Some cool tips and ideas for a modern yet traditional Marathi Lagna Patrika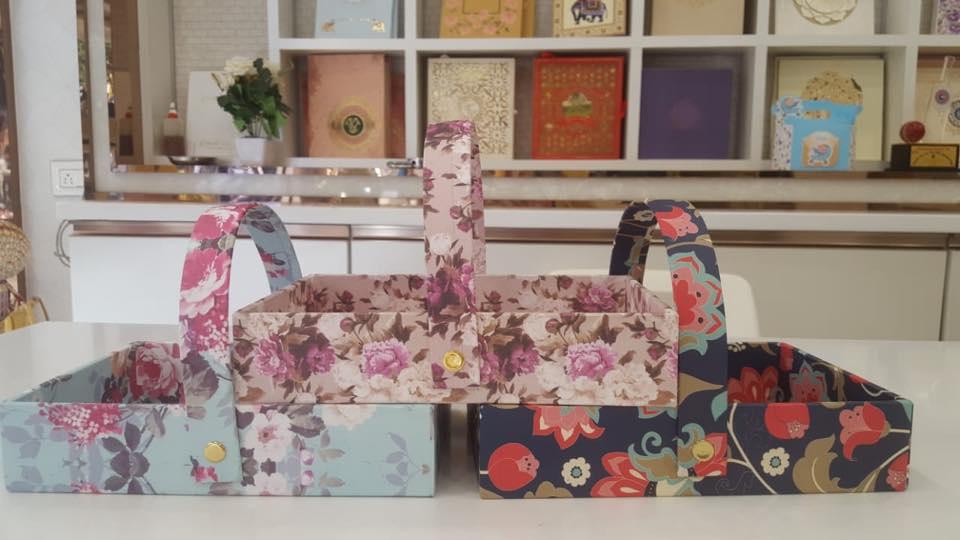 Who said you cannot add a zingy twist to something simple and still retain its traditional charm? Well, you definitely can and here are some ideas to give you some inspiration for your millennial Marathi Lagna Patrika.
1. Invite in a basket
How beautiful, right? You can just add a leaflet invite in a basket full of goodies like chocolates and some wedding favours and give that out as an invite. Your guests will be stunned, for sure!
2. Chocolates and nuts FTW
Want to go the simpler way? Just get some chocolates and nuts packaged in adorable jars and boxes like these and present them along with the Marathi Lagna Patrika. Sure shot winner, this one!
3. Hamper love
Your guests will totally, completely, irrevocably fall in love with a gorgeous and useful hamper like this one. Not only can it hold a simple scroll kind of invite (which in itself is super cool!), but you can add as many things you want to it and make your Lagna Patrika an awesome one. Some ideas on things that can go into a hamper like this are scented candles, handmade soaps, nuts, cookies and other such trinkets.
4. Some goodies anyone?
Paan or betel leaves are a very misunderstood and underestimated entity. There are places which offer a wide range of unique Paan delicacies, packed in cute jars like these. Be a little quirky and give these along with your invite. Delicacies made out of dates are also quite liked by people so you could consider that option too.
5. Go green
This is by far the best idea we have come across. If you want to do something which is not only unique but also great for the environment, then gift all your guests a potted plant with the wedding invite. Try and keep the Lagna Patrika very sleek and simple and gift a plant along with it. It will give out a great impression and an amazing message.
Mithai and all is old news, why not give these a try instead? Well, we hope you liked our ideas and we also hope you use some of these to make your Marathi Lagna Patrika the best one your guests have ever see.
Which of these ideas is your favourite? Drop your word in the comments section!