Latest Bridesmaid's Mehndi Tattoo Designs of the Season!
We are decoding mehndi tattoo designs for bridesmaids that are easy to achieve but look stylish and unique upon imprint. Browse through this gallery to find your match!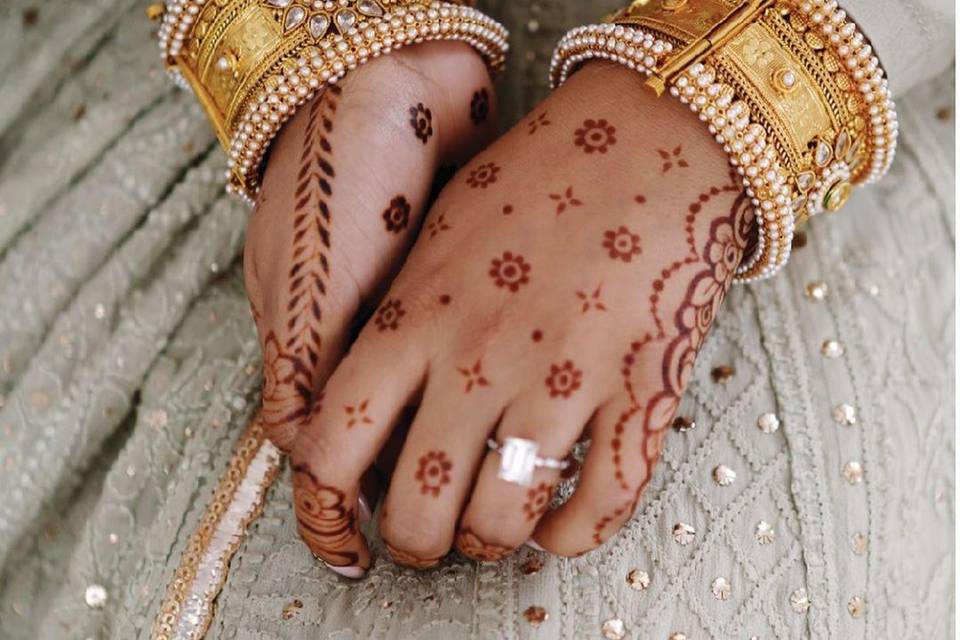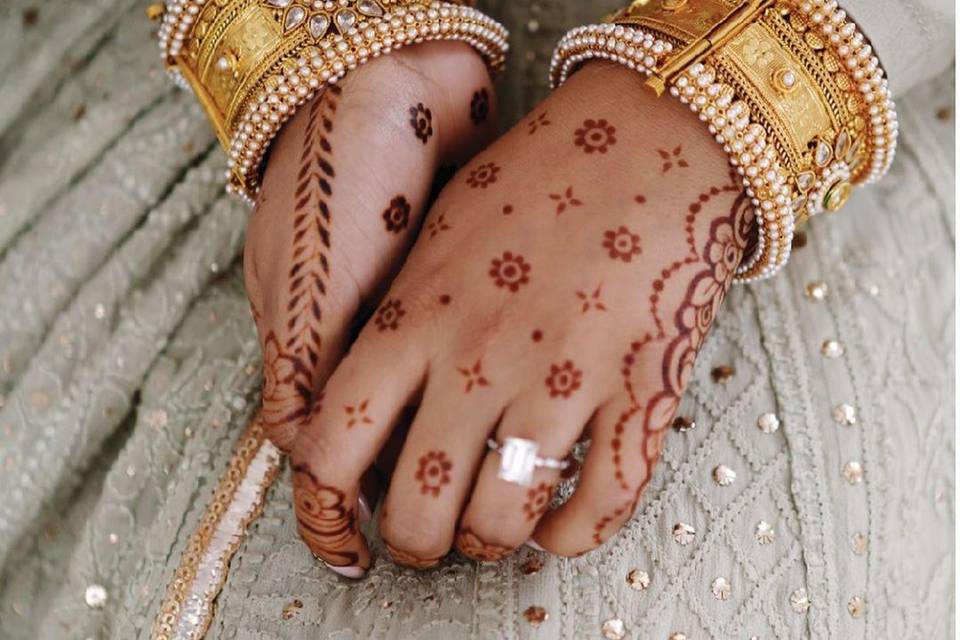 Image Courtesy: Henna by Divya
Mehndi tattoo designs for bridesmaids should be simple yet artistic and shouldn't be as heavy as that of the bride-to-be. With henna becoming a global trend now, mehndi tattoo designs for Indian weddings too have changed over the years. With influence from the middle east, the traditional Indian mehndi tattoo designs have taken a side seat, while the driving influence of these designs has become the current trends across the globe and how unique the design is.
Making sure that the bridesmaids get to adorn the most stylish and new mehndi tattoo designs for the upcoming wedding, we have shortlisted the styles that are hot sellers currently. So take a look and get mesmerised by the type of mehndi tattoo designs that henna artists are now creating.
Tribal Geometry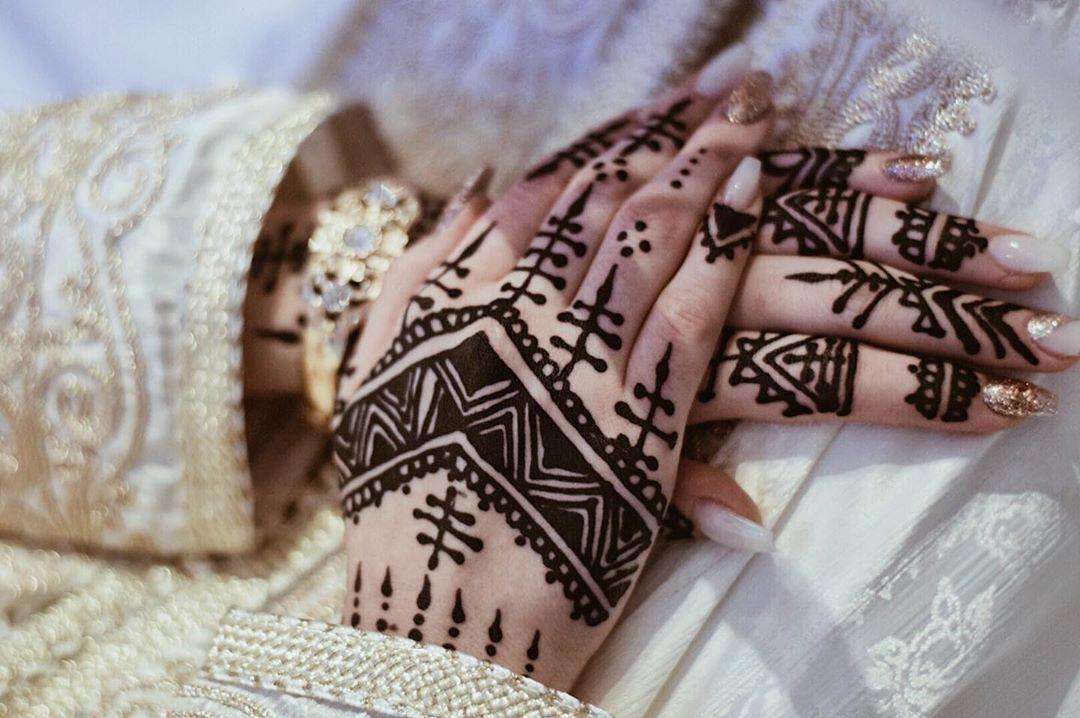 Image Courtesy: Henna by Deja
Tribal geometry is one of the most unique mehndi tattoo designs that finds its origin in Afghanistan. A simple play of geometric shapes, in this case, squares and rectangles, this henna art is surely a crowd-pleaser. Pay attention to the repetitive thickness of pattern across this henna design, adding more depth and beauty to this style.
The Intricate Sunflowers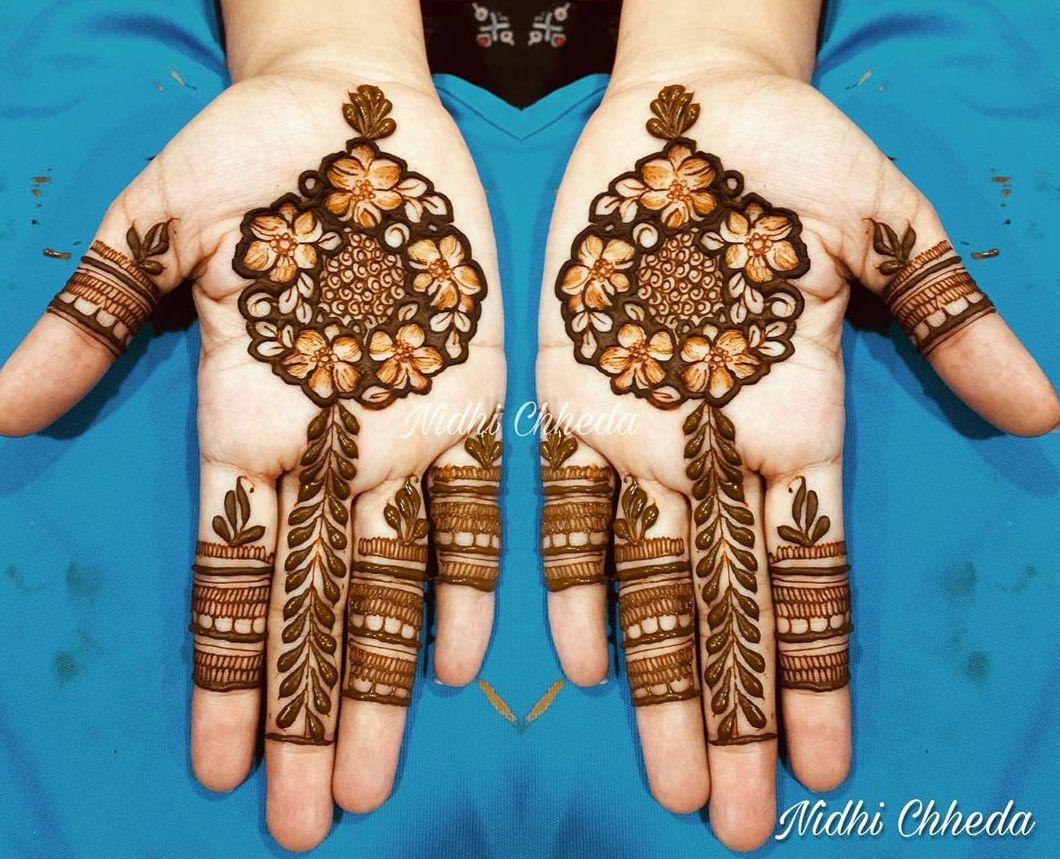 Image Courtesy: Nidhi Chheda
The art of infusing rose patterns in mehndi tattoo designs is the story of the past. Nowadays, henna artists can be seen using bold patterns of the sunflower to decorate henna stained hands of bridesmaids. You can either stick to one design of sunflower to run through the entire mehndi art or can opt for different styles of achieving sunflower pattern all over the mehndi design instead.
The Ancient Imprint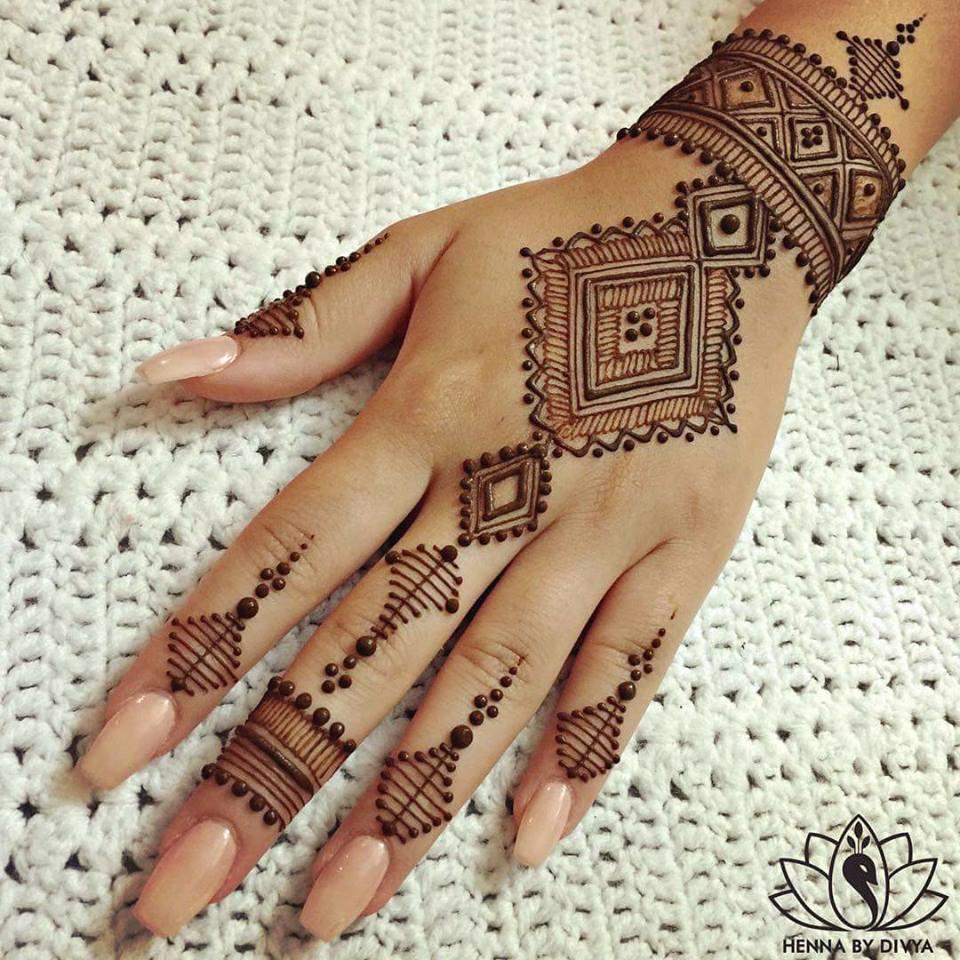 Image Courtesy: Henna by Divya
Now this henna art is beyond uniqueness. This is such a perfect design for bridesmaids who love keeping it simple yet stylish. You can also opt for Egyptian hieroglyphs or scriptures of any other civilization to create your own personal twist to this mehndi concept.
The Climbers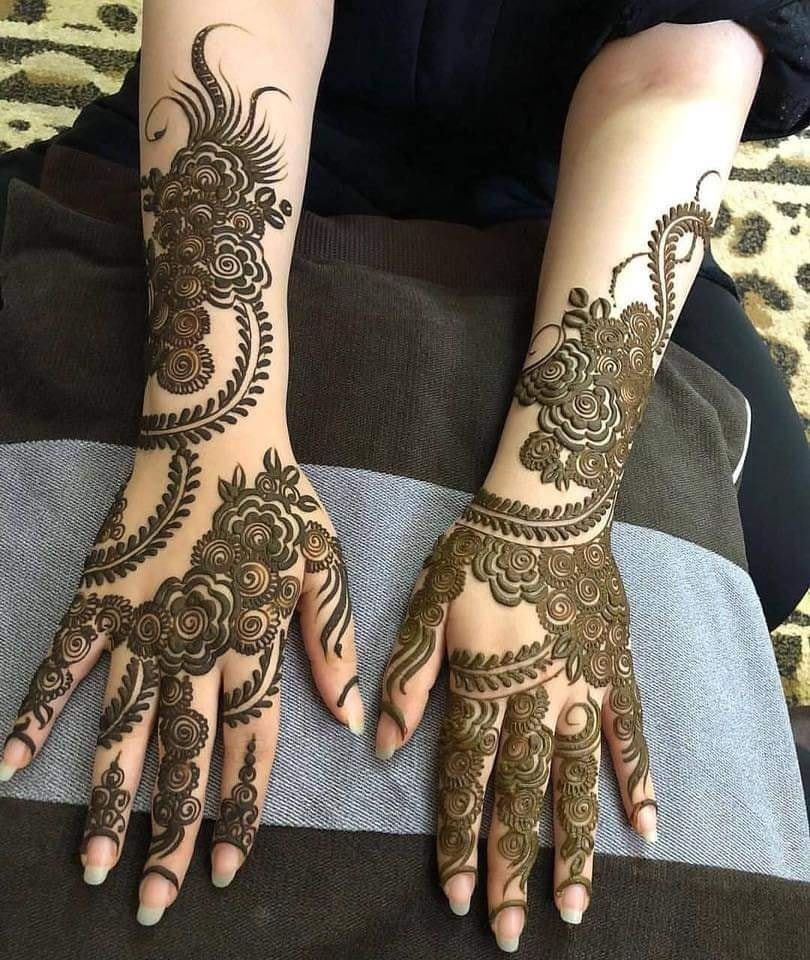 Image Courtesy: Henna creation by Noor
Much emphasis is generally put on creating beautiful flowers as henna designs. But if you wish to have a unique style of Bel on your hands, then check out this climber's pattern for the upcoming wedding. A mix of climber stems, leaves and flowers, this mehndi design is quick to achieve but looks detailed and time-consuming as a whole.
Shaded Fall Vibes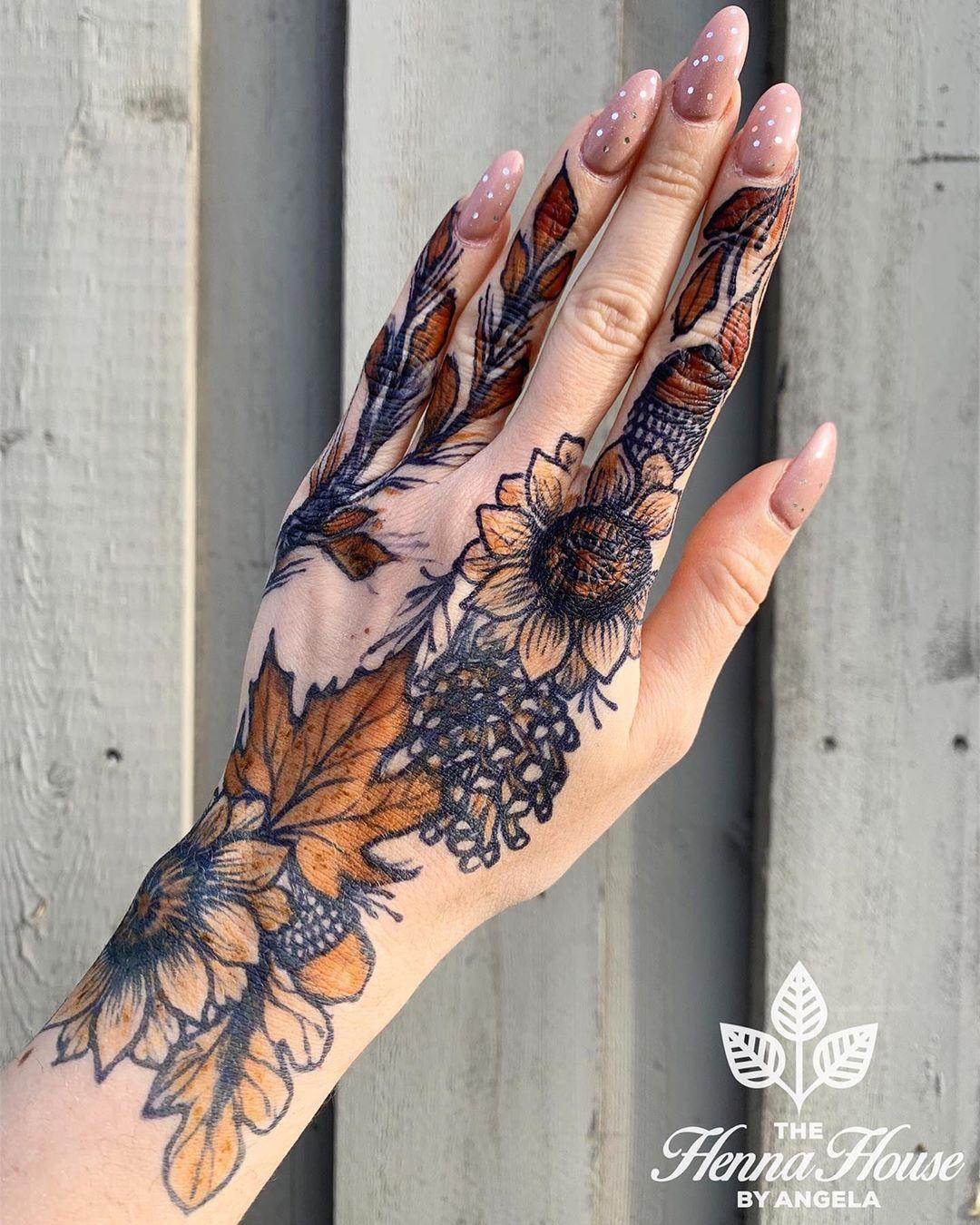 Image Courtesy: The Henna House by Angela
If you have a henna artist on board who is artistic and can play around with different hues of the henna, then do give this shaded fall vibes mehndi design a try. There have been many Arabic mehndi tattoo designs that have been a big hit in the past. But this Canadian autumns inspired Arabic henna design is a showstopper, with realistic-looking flora that has been brought to life with the art of shading and highlighting that has been done on it.
An Instrumental Affair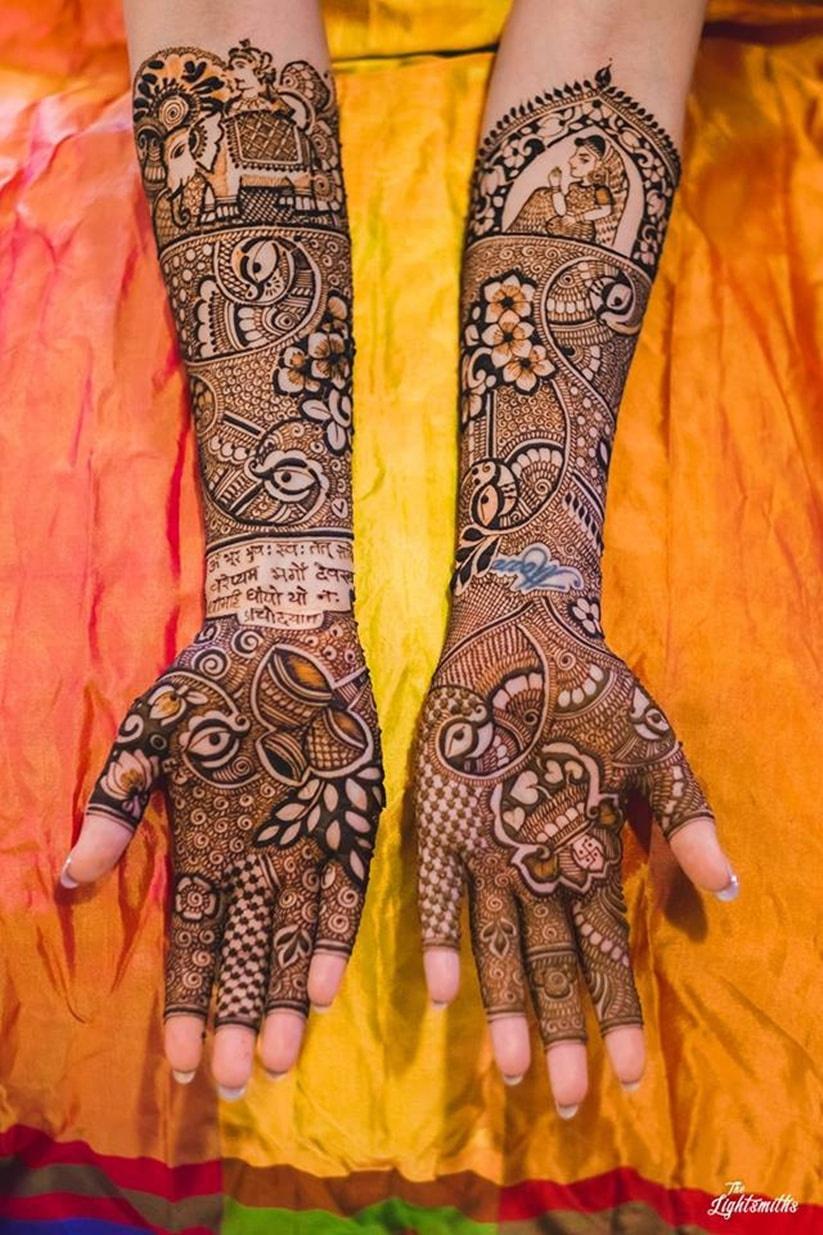 Nowadays, bridesmaids and brides-to-be have become keen on adding realistic elements to their mehndi designs. There are several mehndi tattoo designs available in the market which consist of caricatures, the depiction of Mughal miniature paintings and icons of different things that are an identity of the bride and the groom. If you are a music lover or are simply looking at getting a unique style of lifestyle-inspired henna done for your bestie's wedding, then an instrumental affair is a great option!
The Cuffs Party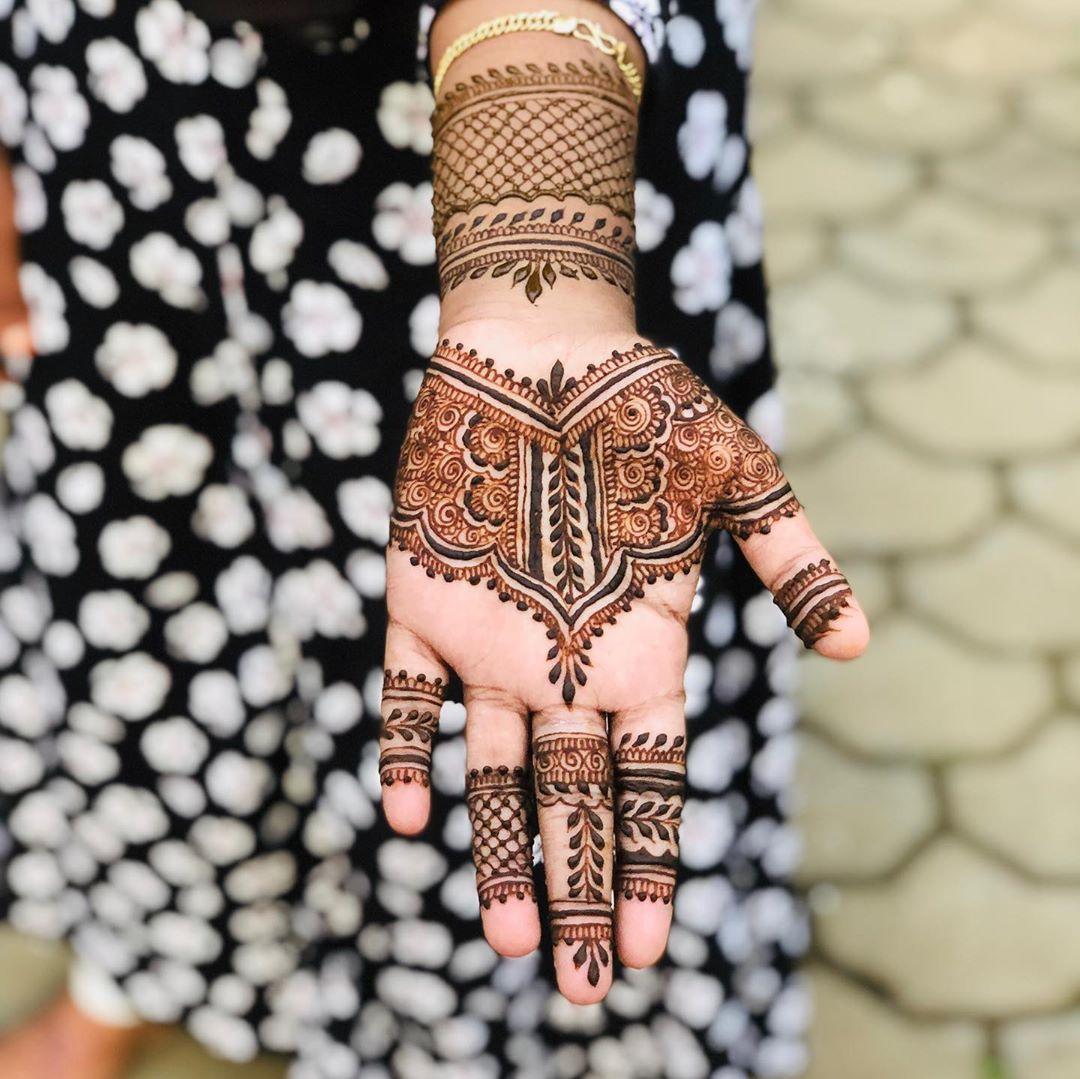 Image Courtesy: Murczz Henna
For bridesmaids who wish to get the intricate yet spacious and quick henna design done for the wedding, a cuff party will be an ideal design. Spread across the fingers, the palm and the wrist, this design is shaped like cuffs, leaving in-between space on the hand for that unique touch. You can get this design running across both the fronts and the backs of your hands.
The Hath Phool Effect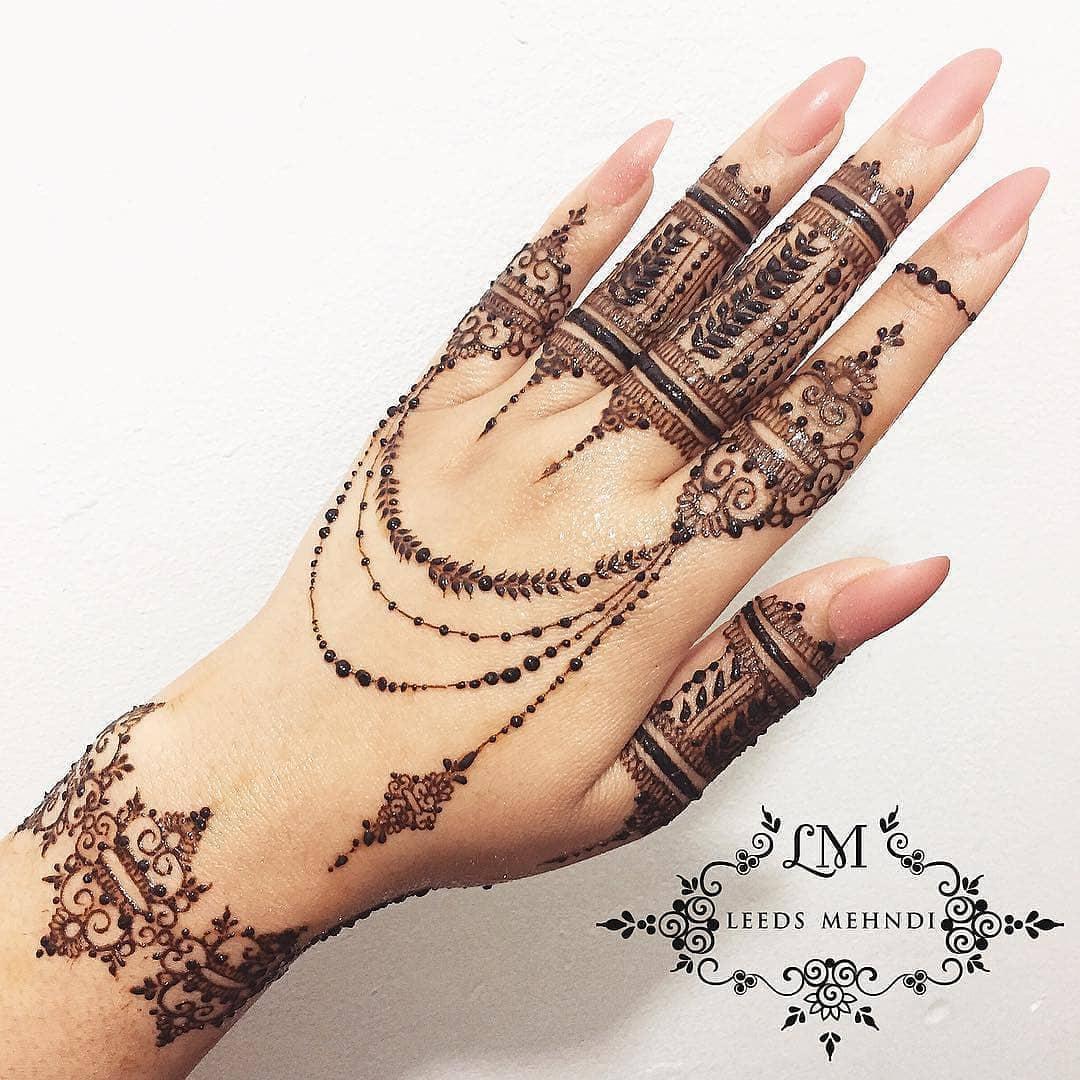 Image Courtesy: Leeds Mehndi
Whether you plan on wearing hand-jewellery, precisely Hath Phool, with your attire for your friend's wedding or not, getting Jaalidaar Hath Phool mesh at the back of your hands will be a beautiful choice. You can accommodate this design with different rings, manicured nails or can simply go for a wrist-cuff or a palm-cuff to complete the look impeccably.
Paisley Garden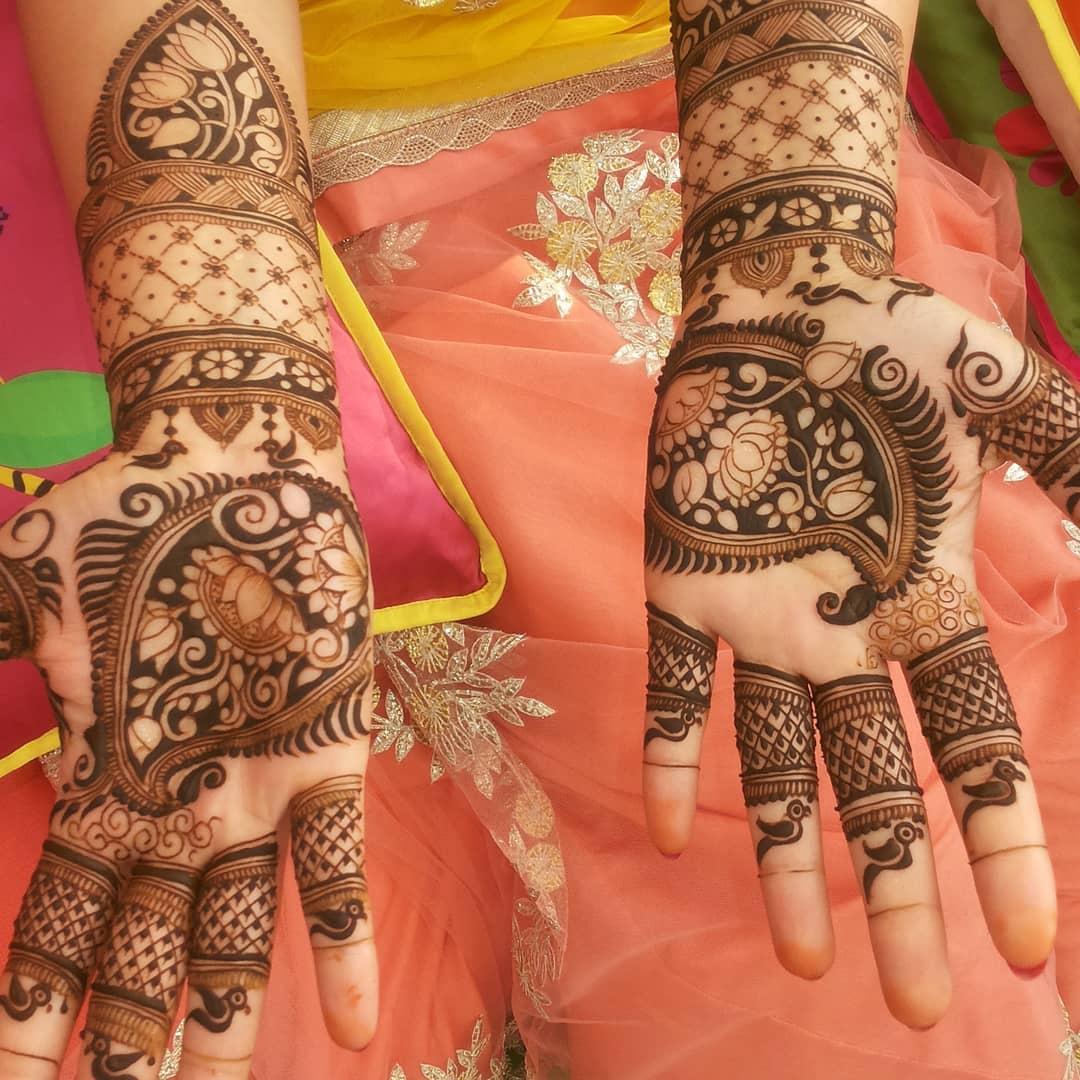 Get inspired by the Mughal gardens of the era gone by and get mehndi tattoo designs imprinted on your hands that speak volumes about the beauty of these gardens. Lotus flowers, parrots, Jaali work, peacock-inspired motifs and paisley patterns are the main highlights of this lively mehndi design. The delicate detailing of such mehndi tattoo designs makes these patterns stand out among the rest.
Mehndi tattoo designs add on to the Desi vibes of the wedding attire. Bridesmaids are often on a search to find unique designs that look young and fresh. All of these mehndi tattoo designs are celebrated for their individuality and surely guarantee that compliments keep pouring in throughout the wedding celebrations. Pair these mehndi tattoo designs with arm candies like bangles, cuffs and bracelets to complete the look.
Check out our mehndi vendors who offer trendiest mehndi tattoo designs every wedding season.