Couple Rings Gold Designs You Need to Check Out Before Your D-day
Looking for the ideal wedding ring? In this article, we give you 6 irresistible reasons to go for couple rings gold designs for your wedding.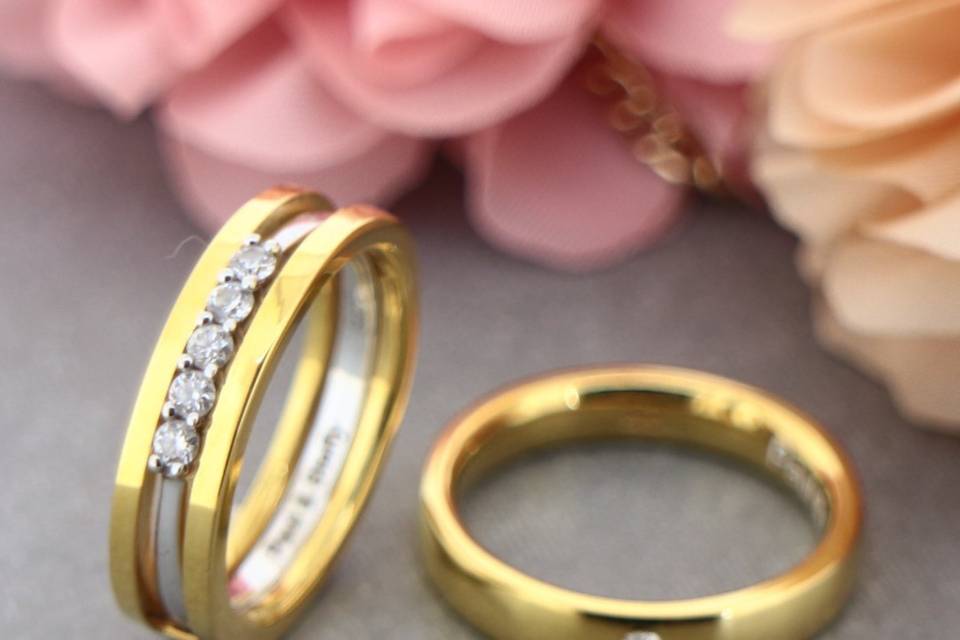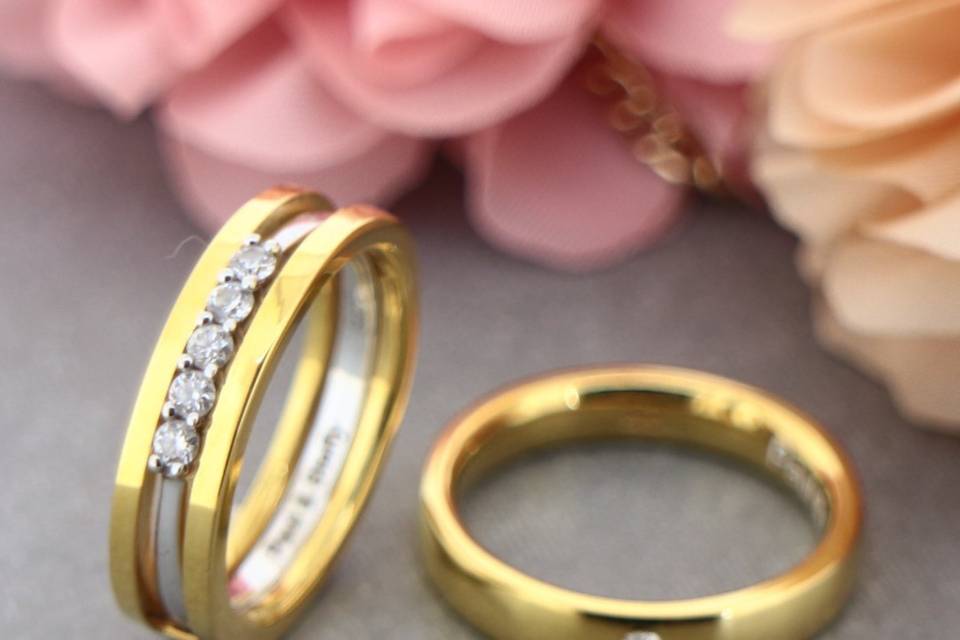 Image Courtesy: Carousell
The wedding rings are a symbol that represents a life-long commitment of marriage. It represents the fact that you have found someone with whom you want to spend the rest of your life. So, keeping in mind what it represents, you would want your wedding rings to look extremely beautiful and stand the test of time.
Gold rings have always been in fashion and considered as a safe bet while choosing wedding jewellery. The following are 6 reasons that we feel make couple rings gold designs ideal for your big wedding day!
1. Gold rings have a high bling factor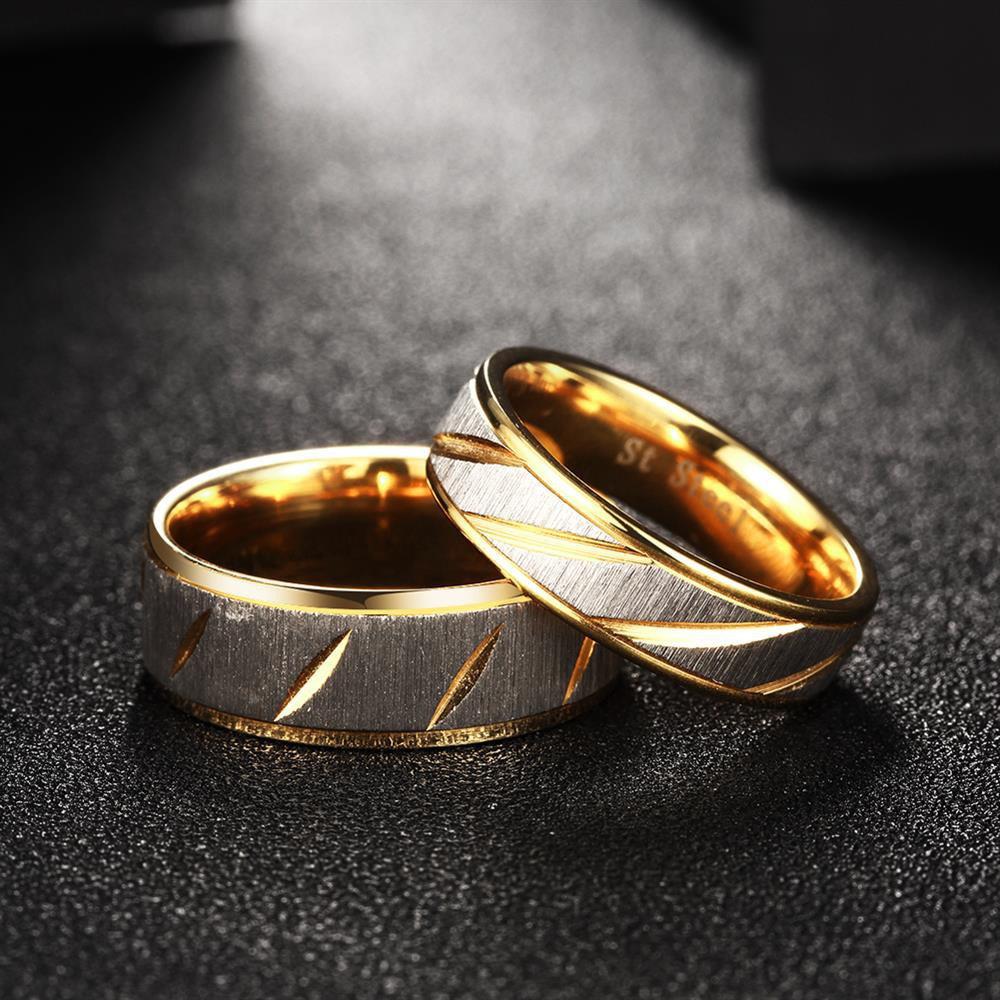 Image Courtesy: Shoppee
Nothing beats the bling factor of gold, which is why gold is synonymous with jewellery. So, if you want to go for a wedding ring that oozes of bling and stands out with its shine, couple rings gold designs are the best bet for wedding rings for you and your better half. The shine of the metal and its wow factor is a major reason why it has been so popular worldwide right from ancient times to today's contemporary fashion.
2. Matching rings make a big statement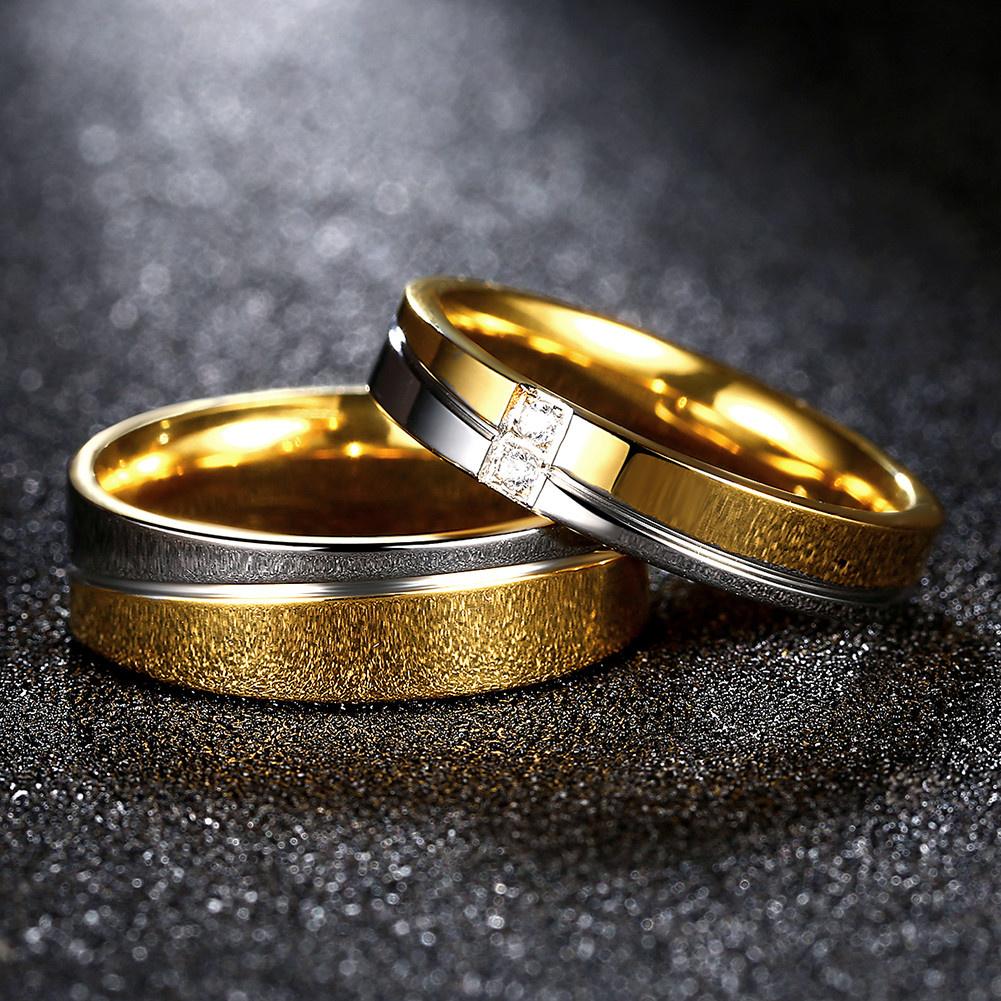 Image Courtesy: Alexnld
We feel that going for matching couple rings for your wedding is a brilliant idea. The wedding rings represent the fact that two of you as husband and wife have become one entity and will stand as pillars with one another for years to come. The matching rings draw a parallel with the concept of marriage that brings two souls together as one, which is why matching couple rings gold designs is a poetic expression of love at the wedding.
3. Gold makes for a great investment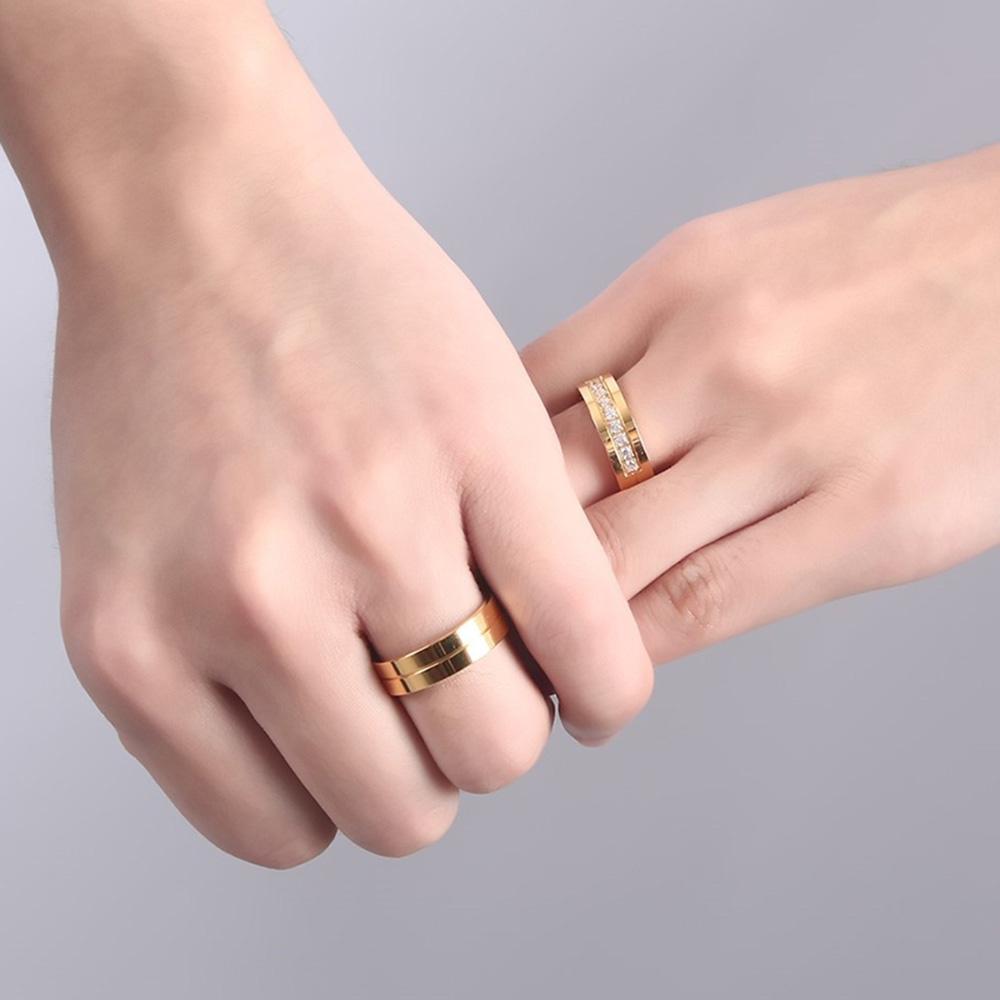 Image Courtesy: Ali Express
The big wedding day brings with itself a huge amount of expenses. There are so many things that you have to pay for to make one of the biggest days in your life so memorable. So, amidst all this spending of money, if there is some expenditure which can result in an investment for your future years, it can bring a great sigh of relief.
The prices of gold, as we know, keep rising year after year. You would have surely heard your parents and grand-parents discussing how cheap gold was in their young days. With increasing demand and less supply in the market, the value of gold is set to keep rising for years to come. This makes getting couple rings gold designs a great financial decision as well, one of the few that you will make during the wedding celebrations!
4. Gold is considered auspicious in most Indian cultures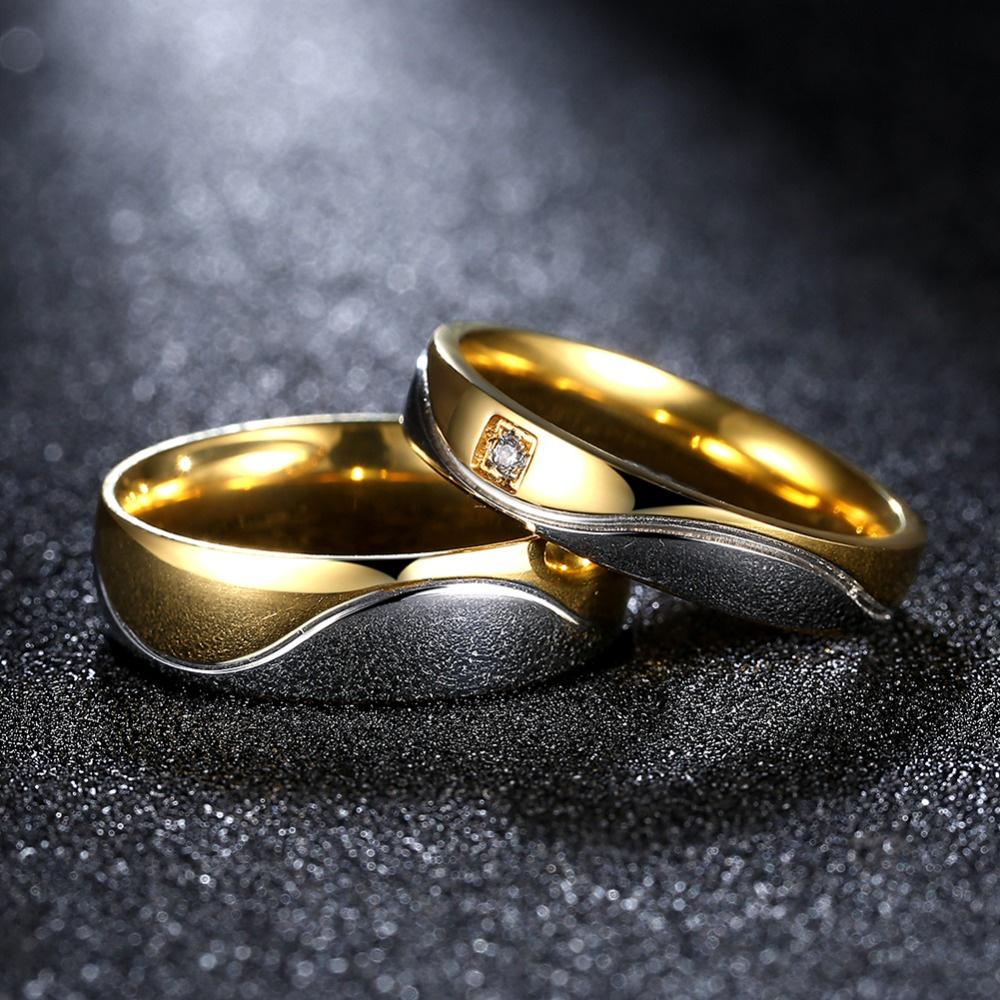 Image Courtesy: Ali Express
In many Indian cultures, gold is considered as a symbol of wealth, prosperity and purity. The use of this precious metal dates back to centuries and is rooted strongly in our culture. India is one of the largest consumers of gold along with China, owing to the positive perception of the precious metal in our country.
This is why we see elements of gold everywhere from places of worship, weddings and many other auspicious ceremonies in our country. This is why going for couple rings gold designs is a fine choice if you want to embrace your traditional side on your wedding day.
5. Gold rings go well with all sorts of outfits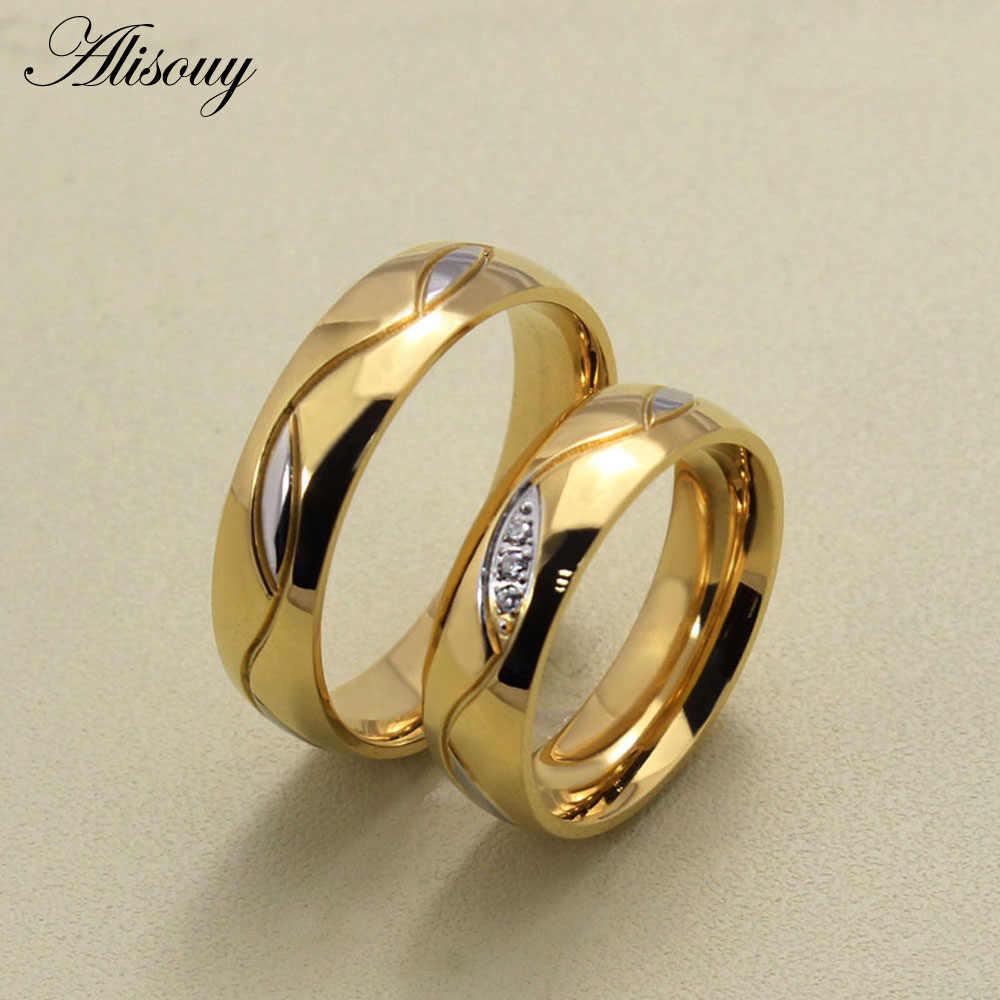 Image Courtesy: Ali Express
Gold jewellery is also a favourite amongst the fashion-savvy community as it goes well with all kinds of outfits. Unlike wedding rings made of various elaborate precious stones and other exotic elements, couple rings gold designs offer greater practicality and can be worn with different outfits, both western and Indian. Gold rings also take the elegance of the complete look a notch-higher, helping you make a bigger style statement for years to come.
6. Gold never gets old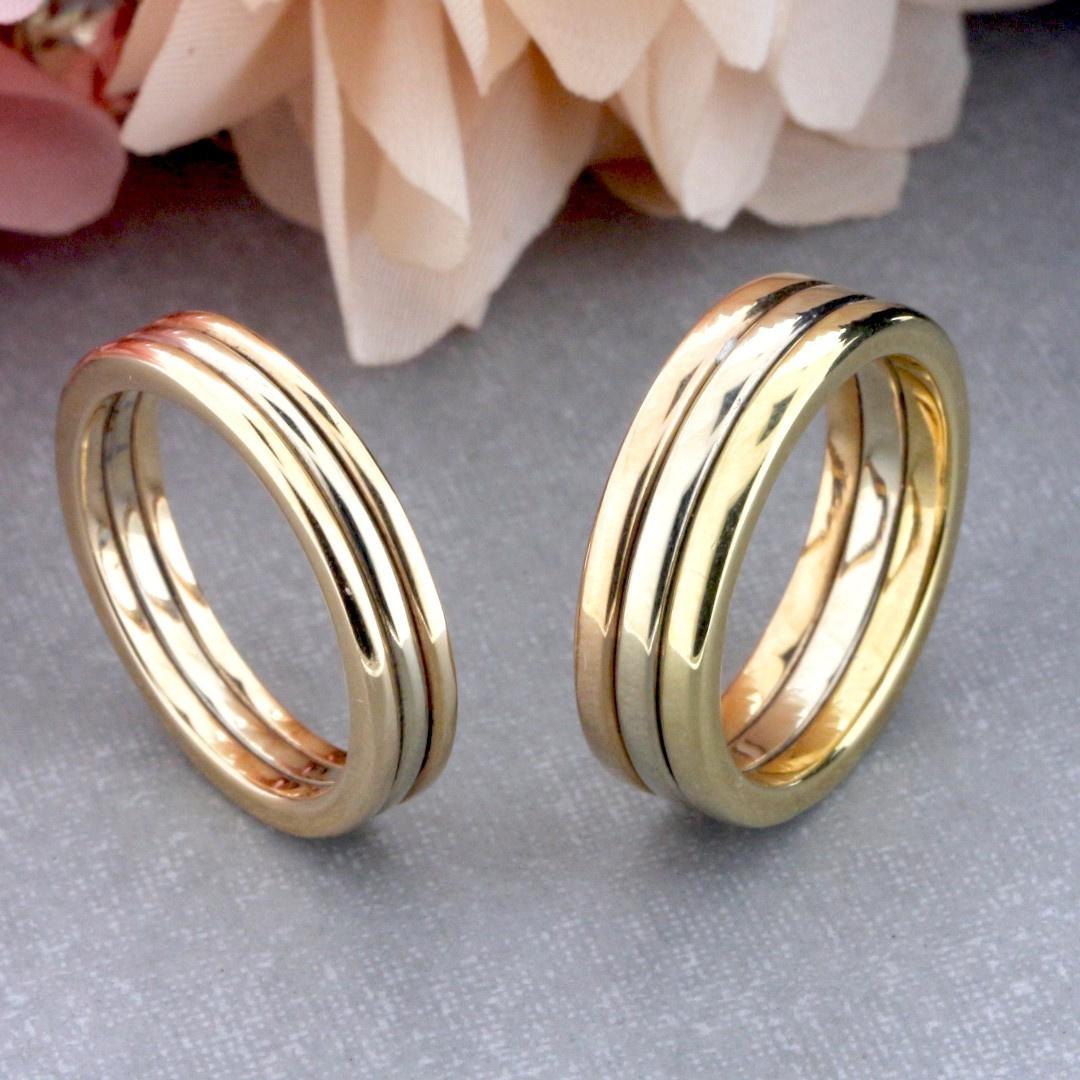 Image Courtesy: Carousell
Another great thing about gold jewellery is the fact that it is evergreen in nature and maintains its shine for ages. The shine, beauty and value of gold only get better with time. This is the reason that gold jewellery is often passed from the ancestors to the younger generation in many Indian households. Therefore, if you want your wedding rings to stand the test of time just like your marriage, going for couple rings gold designs is a good idea for you.
Your wedding rings are something that holds great importance in your life and are a symbol of one of the biggest relationships that you will maintain. We hope that this article on couple rings gold designs gives you plenty of reasons to go for gold for your wedding ceremony and get a ring that is evergreen in the truest sense. We look forward to your feedback in the comment section below!
Check out these jewellery stores near you to find the best couple rings that you and your spouse can sport!