15 Truly Mesmerising Wedding Rings Images Worthy of Their Clicks
The wedding rings are the stars of the evening on every ring ceremony. Presenting awe-inspiring wedding rings images that will leave you hypnotised.
The pictures of grand wedding venues, designer bridal lehengas and mouth-watering food are most common at every wedding. But, have you ever thought about detailed wedding rings images? Couples spend so much time, effort and money on buying engagement or wedding ring that it becomes important to click their stunning pictures too.
The best thing about such photographs is that even the simplest ring images could lead to striking results, especially after the post-processing of pictures. Take a look at these photography ideas for memorable wedding ring images that will blow the minds of the couple and enhance the portfolios of their wedding photographers.
Wedding Ring Images That Impressed Us!
Here are some the most bedazzling set of wedding rings images that we've seen over the days:
1. Bridal glory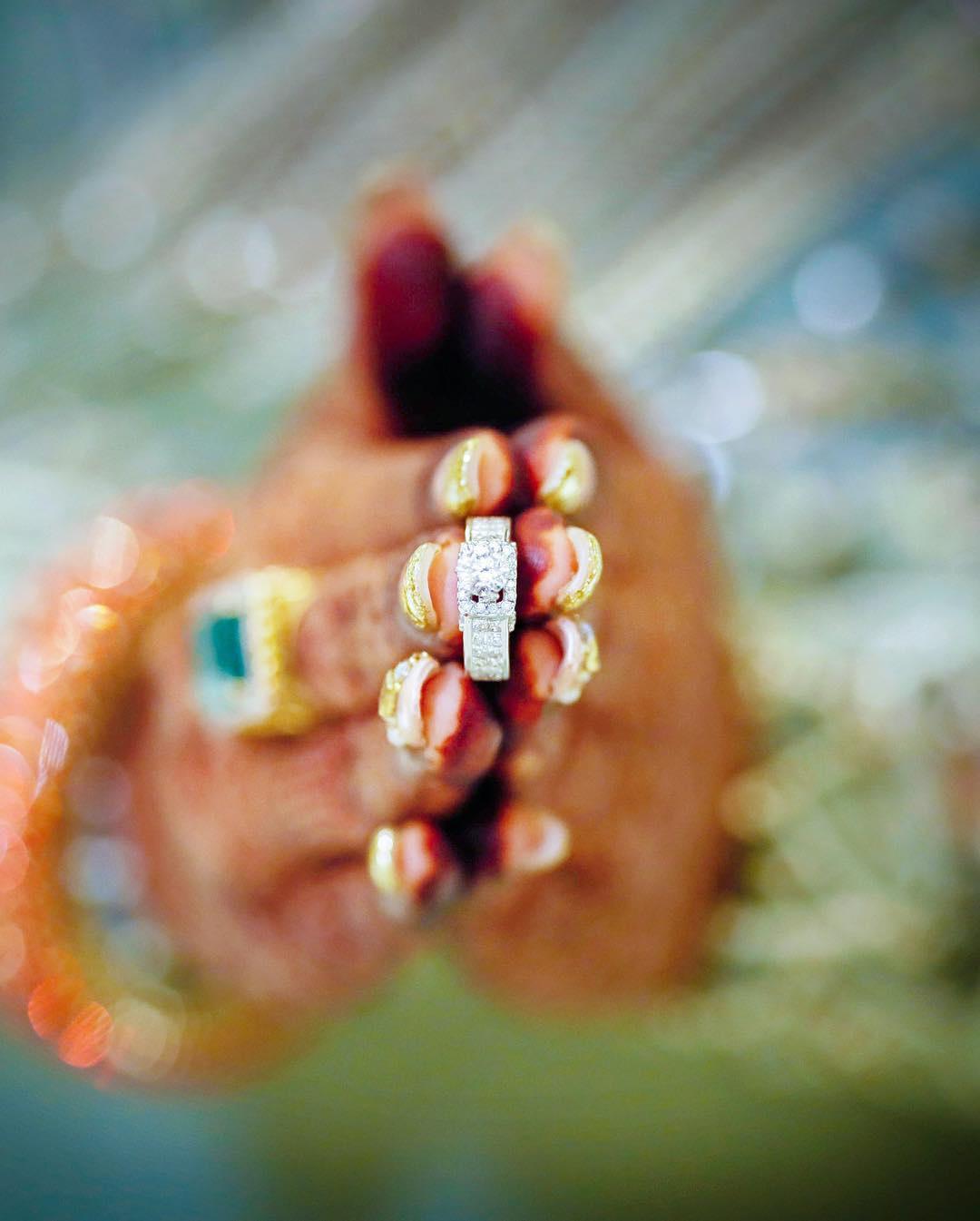 Most brides get attractive manicures for their special days. Take advantage and make this bridal pose with the ring held tightly between your hands, showing off your fresh nail extensions and jewellery. Effects, such as background defocus, will add a magical touch to this style of wedding rings images.
2. Floral magic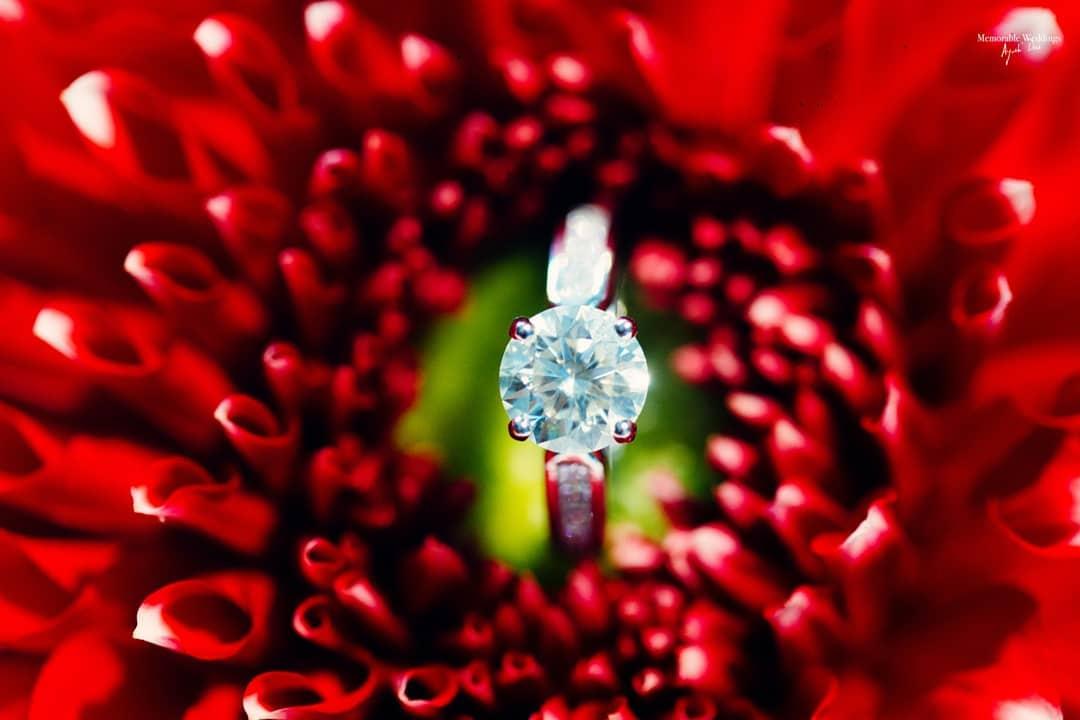 Flowers hold the power to make weddings more beautiful and romantic. For stunning wedding rings images, go for macro photography with rings and flowers. The contrasting colours of the flowers with precious stones and metals of the ring will create such a beautiful rendezvous.
3. Greens and metal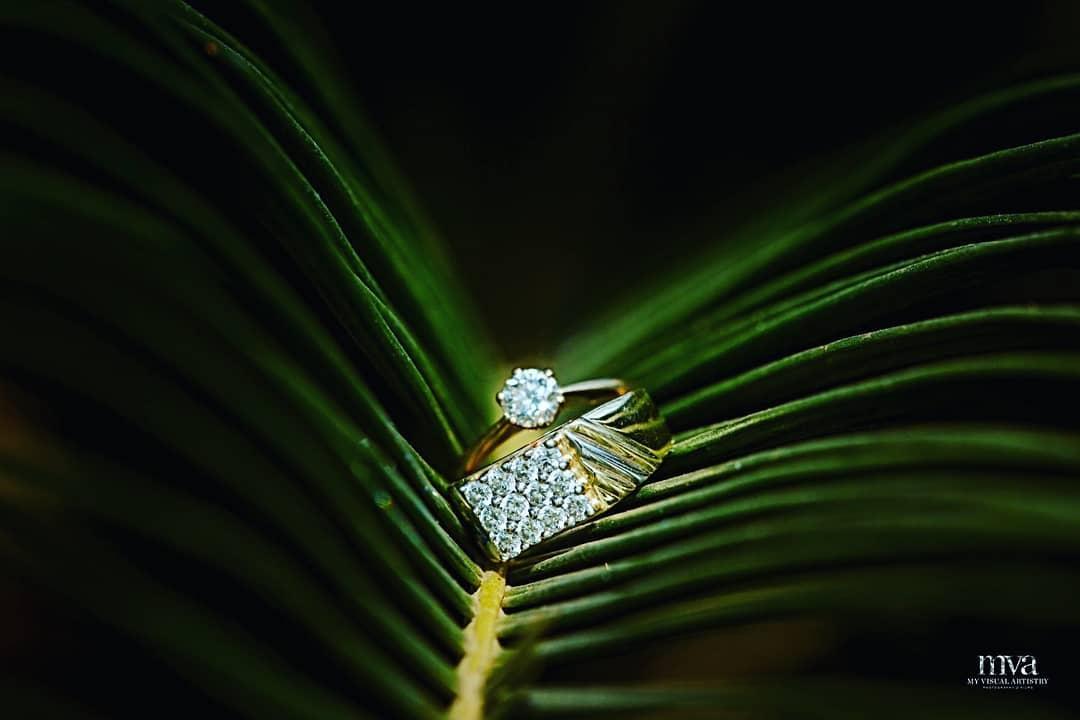 The marriage of natural green beauty and strong metallic elements always lead to amazing results. This style of photography always leads to masterpieces that you will like to keep framed for life. This can be an exceptional idea if the rings feature an emerald gemstone.
4. His and her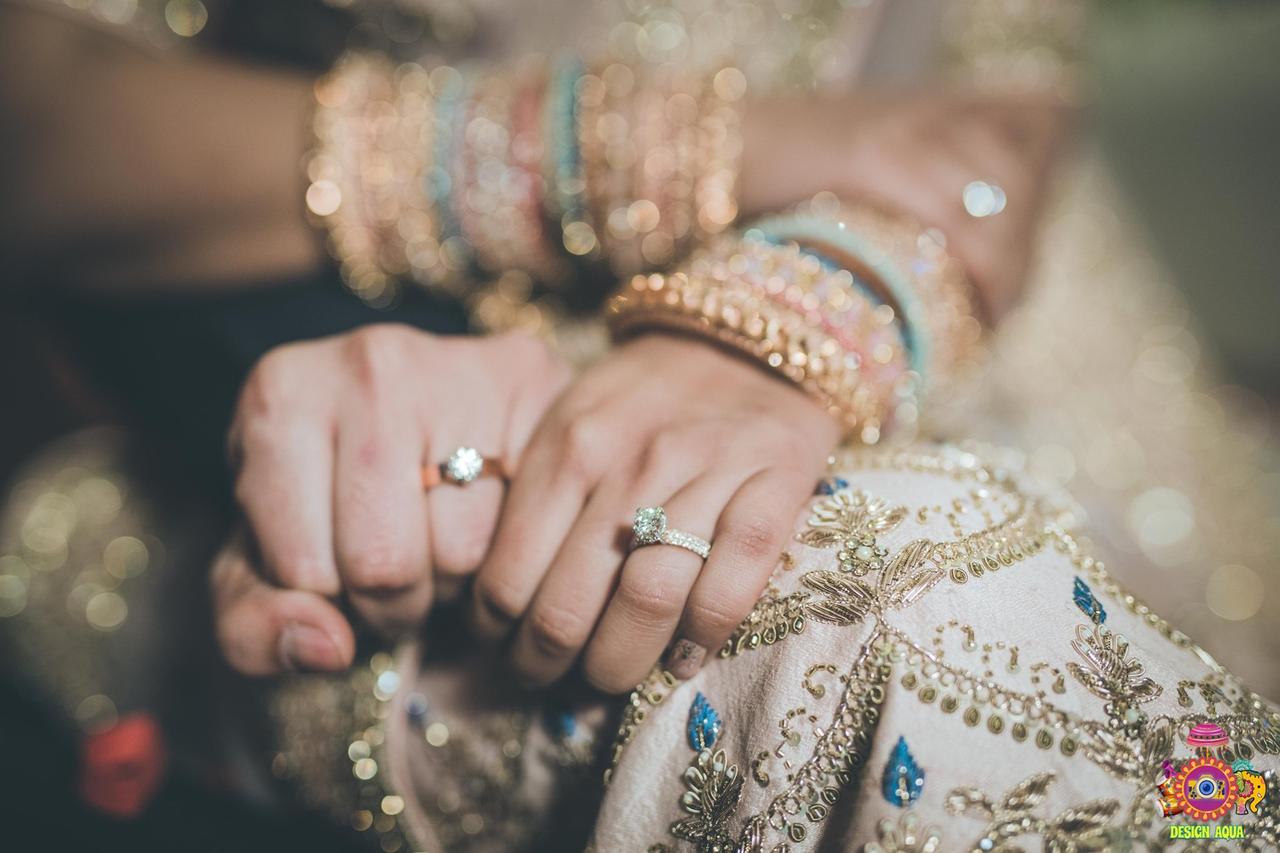 Here is one of the simplest and sweetest ways to capture the beauty of wedding rings. Clicking the pictures of the rings right after the ring ceremony will help capture the beautiful memories forever. Candid or orchestrated, this style is mandatory for everyone.
5. Rings as frames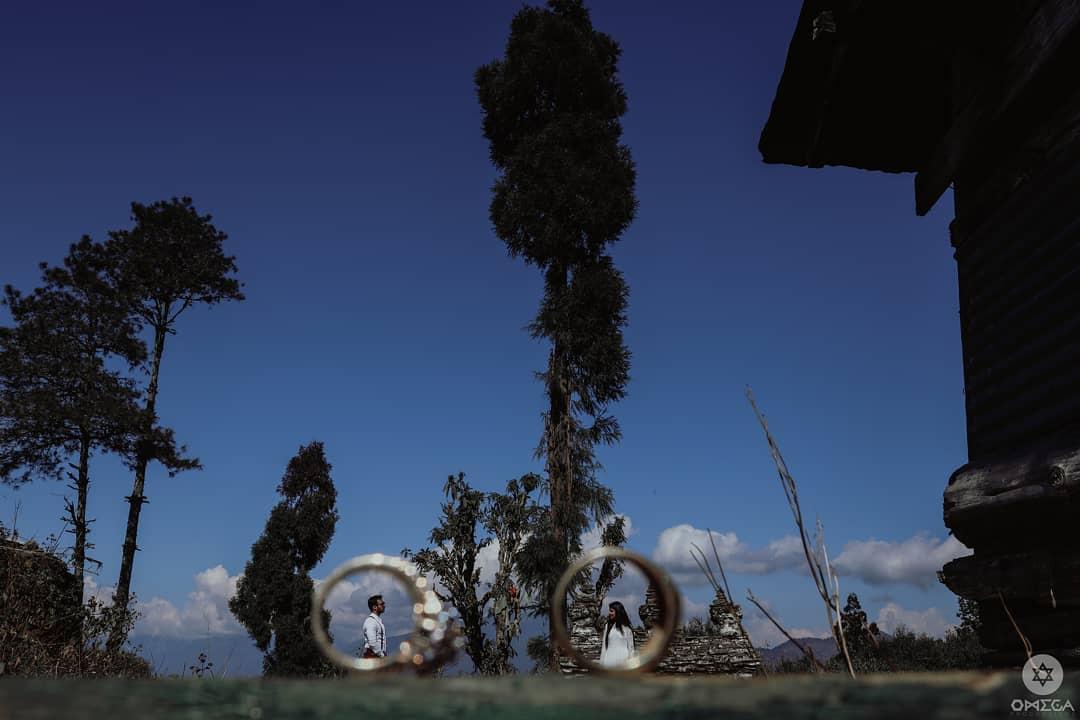 Using the rings as the frame in wedding rings images is an art that will give you remarkable output. This style lets you experiment by keeping it romantic, fun, or unique. You can set the mood and go for various fun, flirty and romantic poses.
6. With the box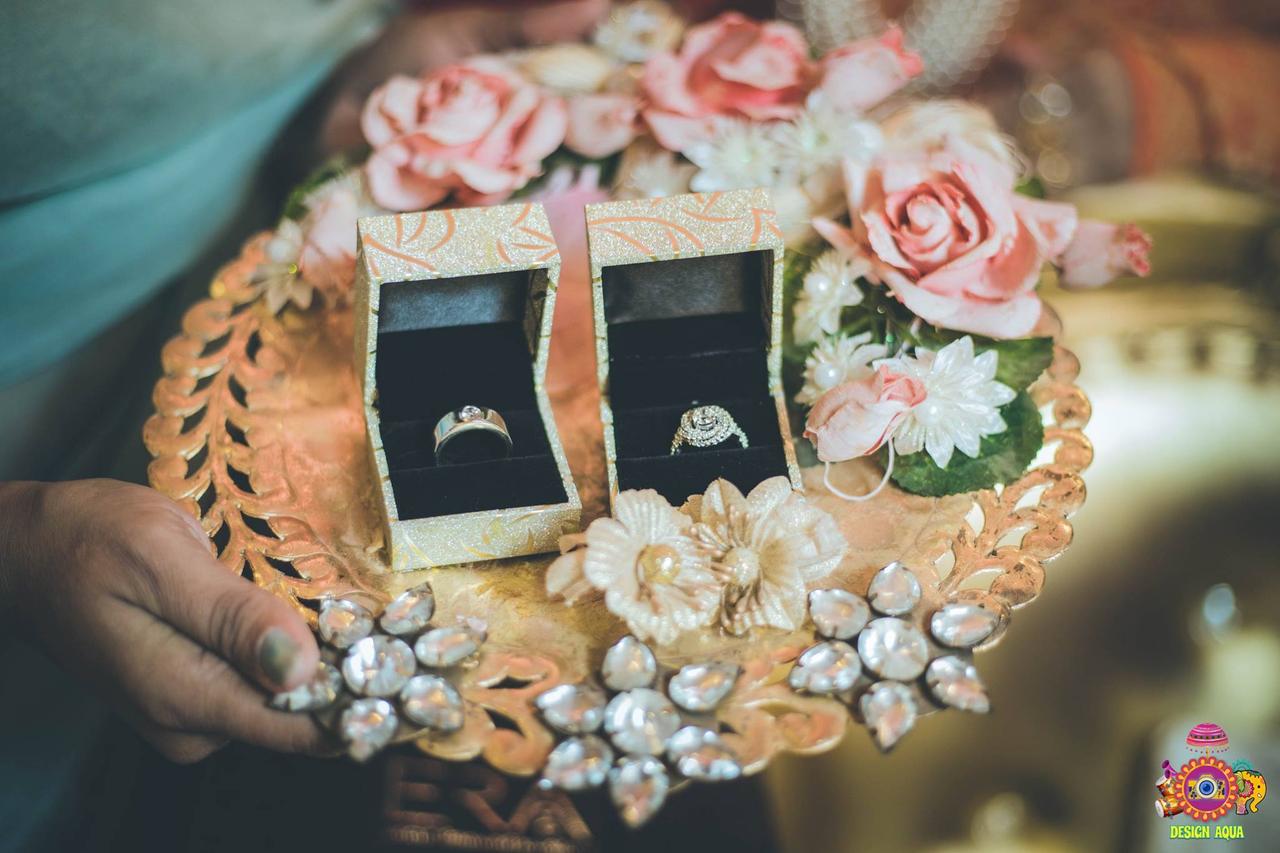 Clicking the pictures of the wedding rings right before the engagement and in their rawest form can create a charming effect. A good idea would be to keep the rings in a decorated engagement ring thali with flowers and other ornaments and then click wedding rings images.
7. Punchnama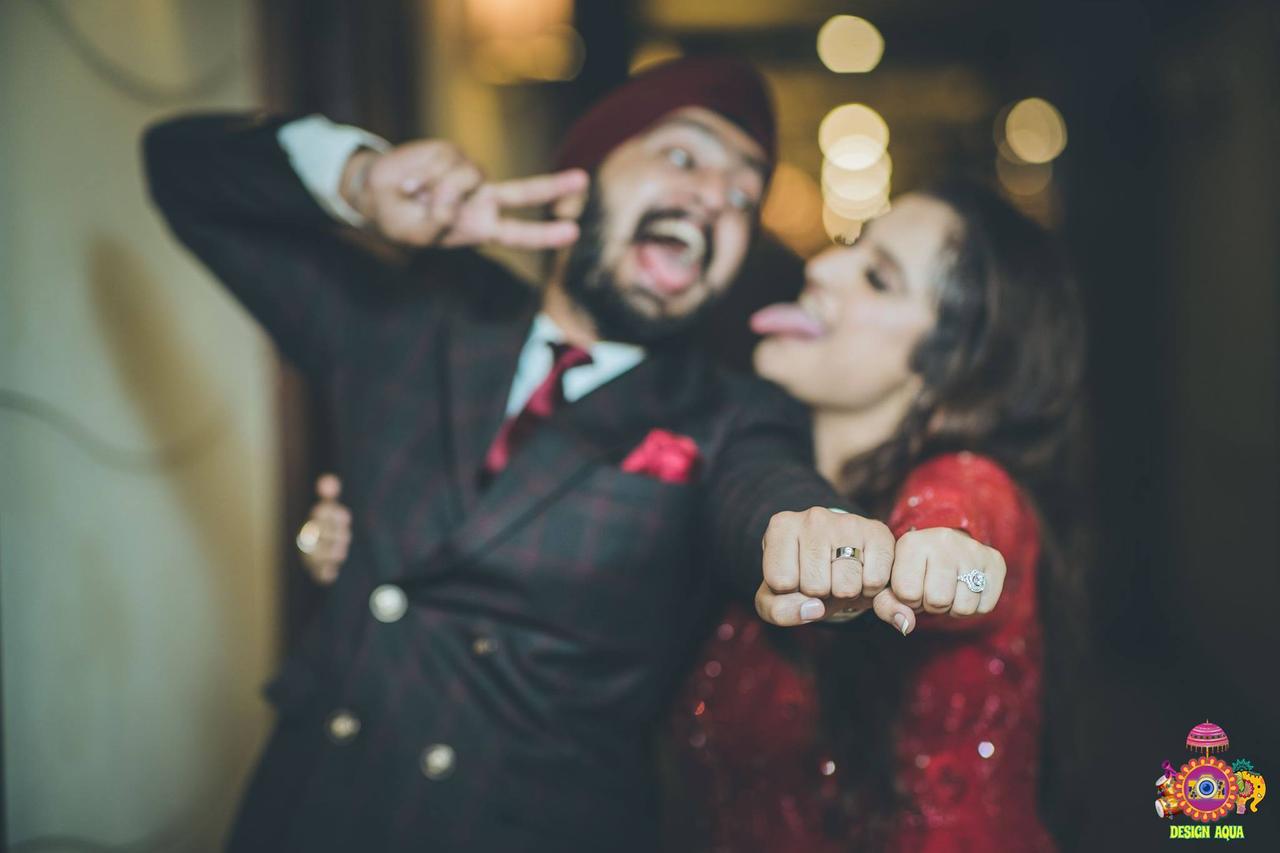 It's always a great idea to click the couple of the hour when they are having the most fun. After the ring ceremony when everyone is letting loose, ask the couple to give their quirkiest pose. This idea of showing off the rings while showing a punch is quite fun.
8. Most memorable hug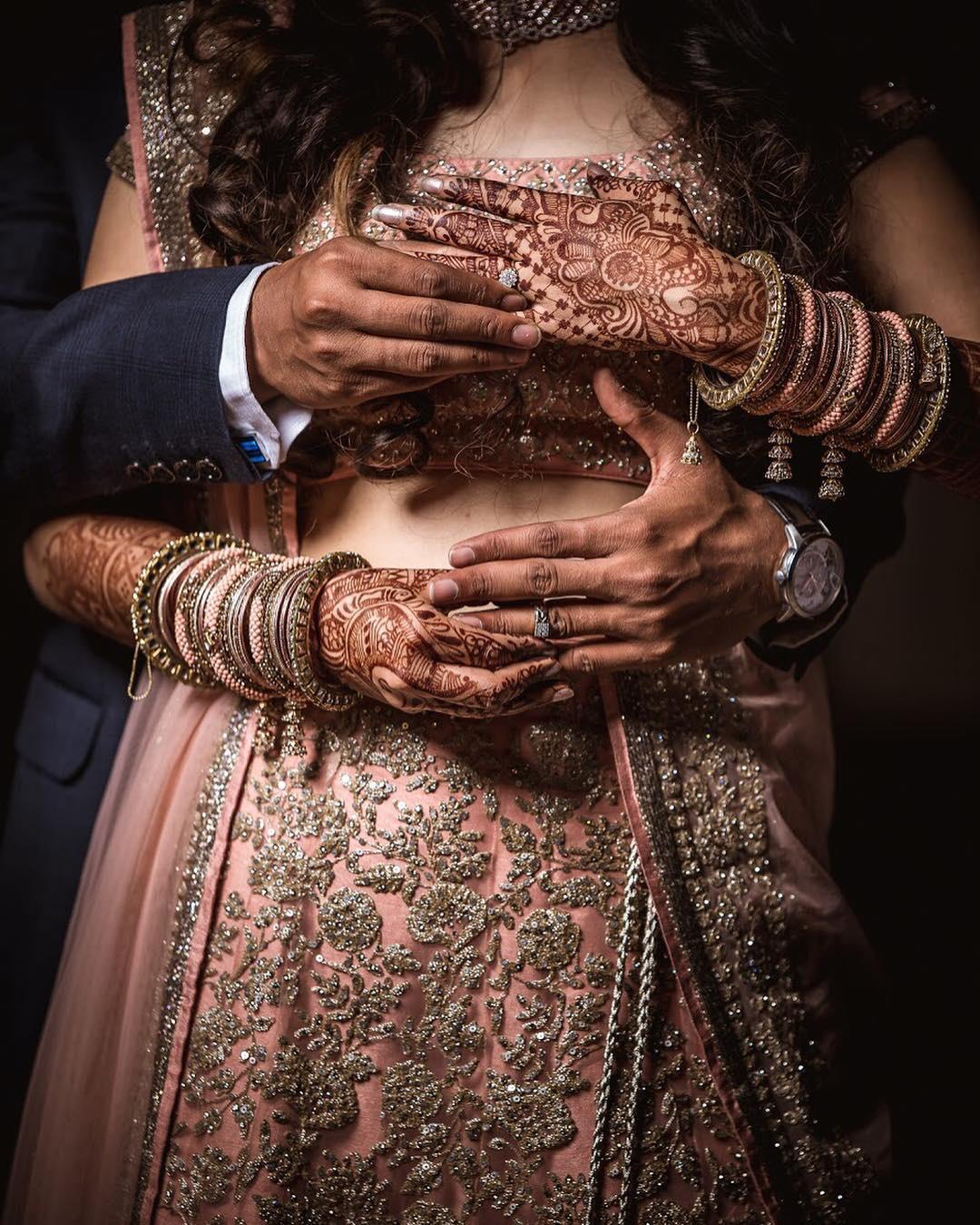 This romantic and elegant pose will never cease to sweep us off our feet. This couple shot involves a sweet hug after the ring ceremony. The groom hugs the bride from the back, both showing off their newly possessed symbol of love, their wedding rings.
9. Romantic vibes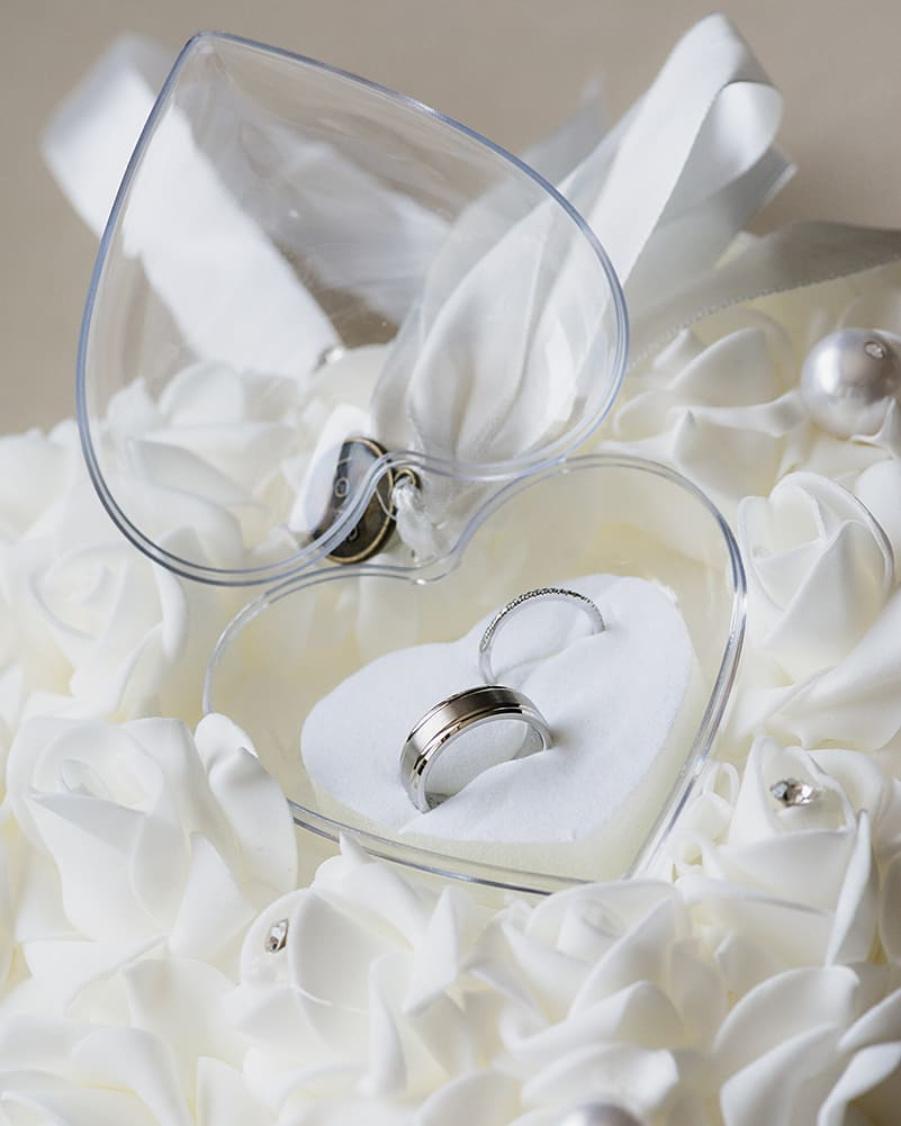 Sheer lace, shiny satin, white flowers can create a very romantic setting for wedding rings images. The ambience created is very poetic and soothing. You can sprinkle a little bit of glitter or experiment with various effects while editing to make pictures appear prettier.
10. Save the date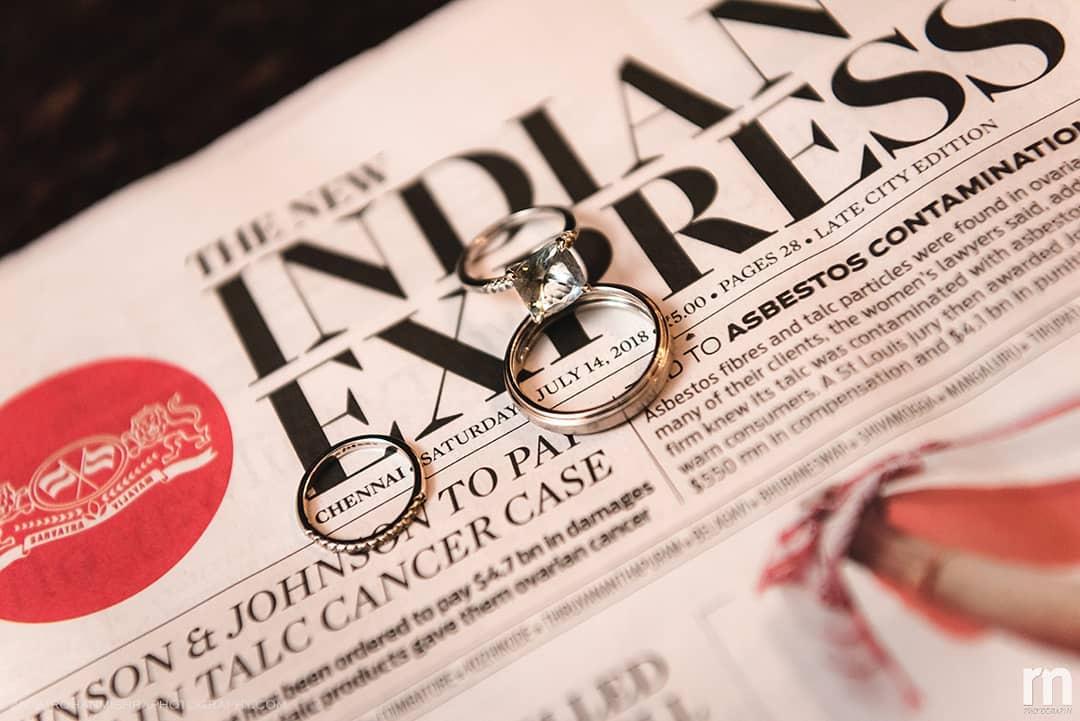 The idea of clicking the rings on a newspaper, keeping the date and place of the engagement or wedding in focus is quite a genius idea. It will etch the date in the form of pictures forever, leading to interesting pictures. Use one ring to keep the focus on the date and one for the place.
11. Bokeh effect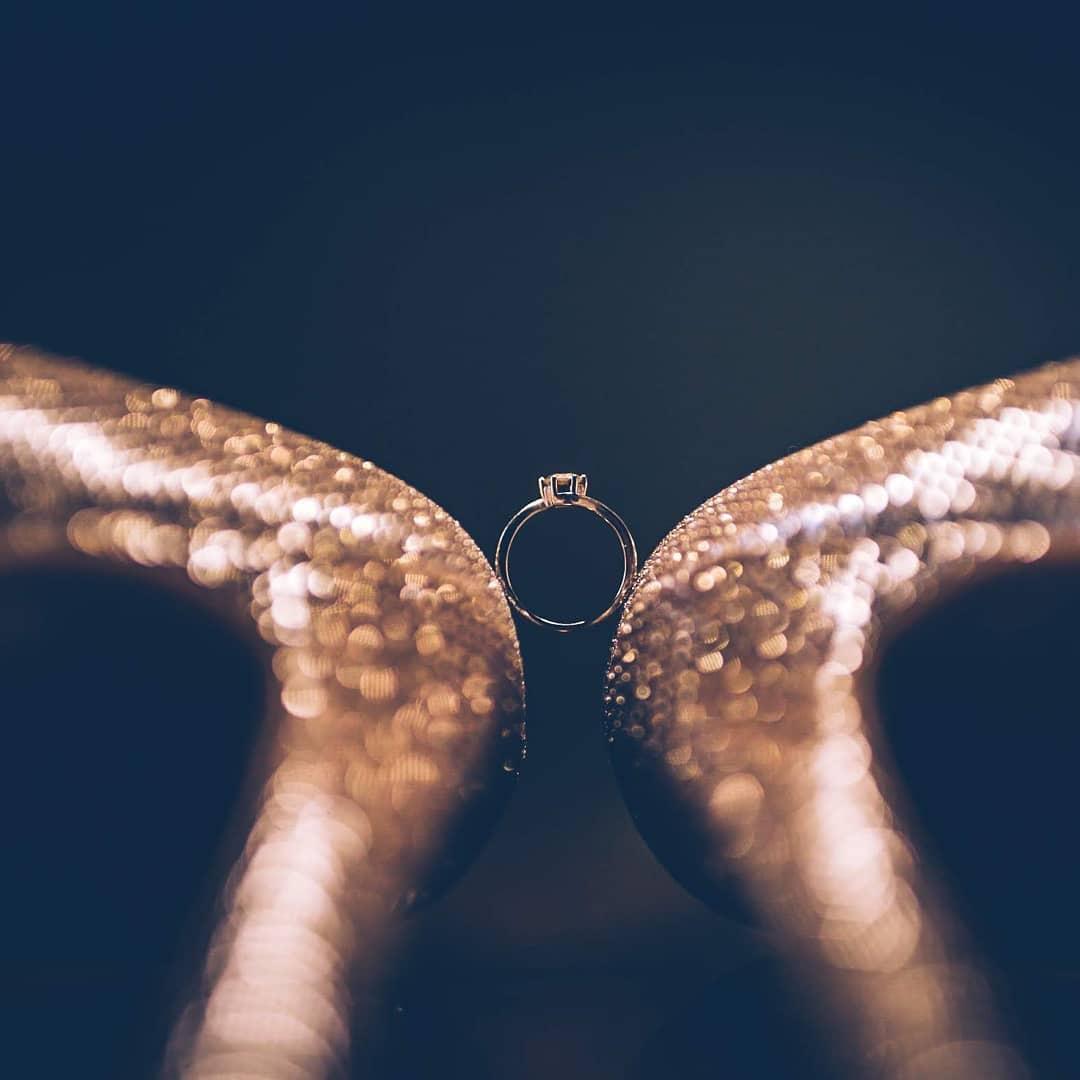 This effect is gorgeous and when mixed with elements from the wedding leads to grand pictures. The photographer can choose a sparkly element from the wedding, such as the bride's high heels, and then click the picture of the ring in this unique style.
12. Underwater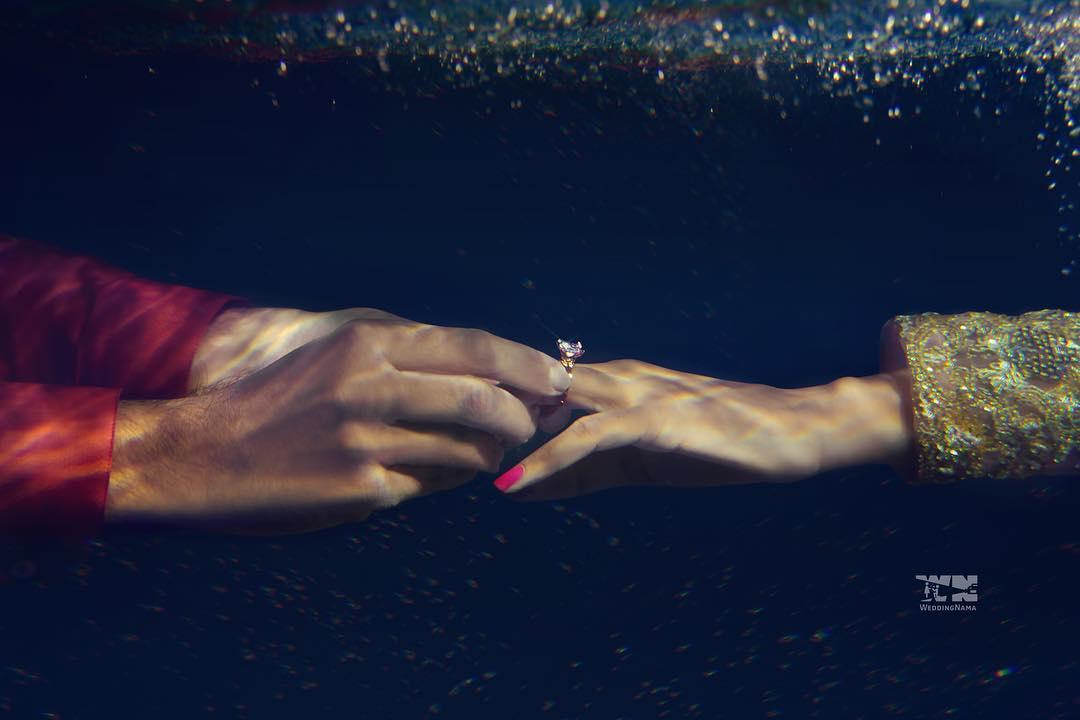 Create and immortalise your own magical moments by going for underwater shots of the rings. The groom putting on the ring on the bride's finger underwater is a beautiful shot but, beware, as it requires a lot of expertise when it comes to photography.
13. Back to basics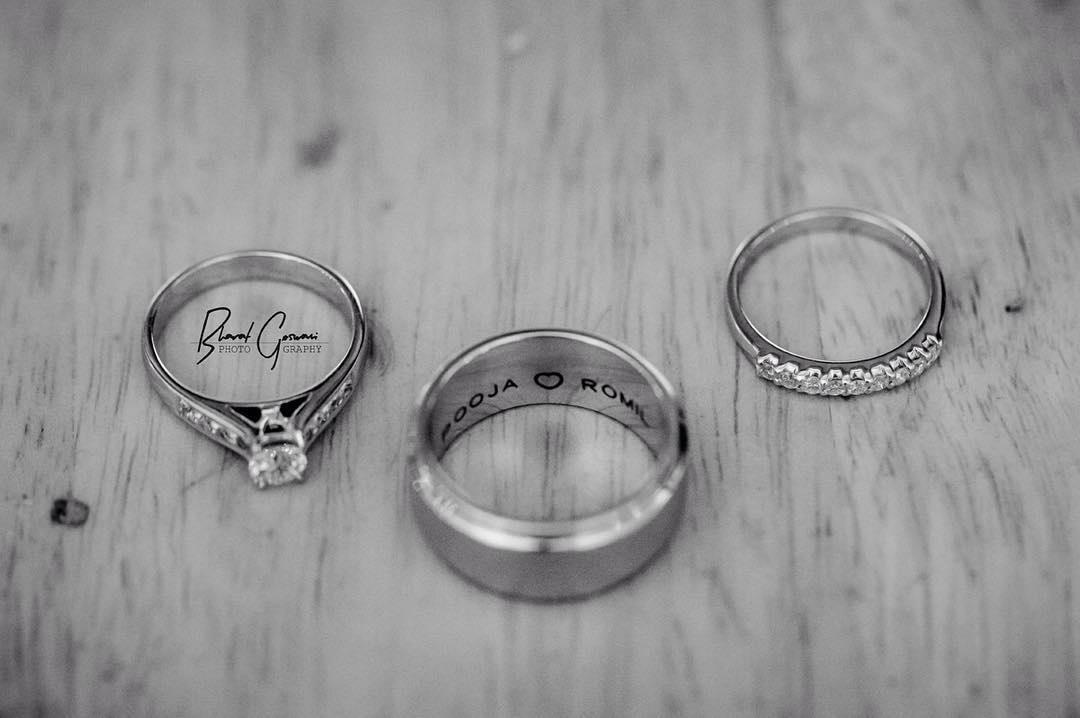 This ring image idea is quite basic but can be enhanced with the right use of editing software, tools, lighting and framing. Clicking the wedding rings along with the promise band or another item that's closest to the couple is an excellent way to shot exceptional shots.
14. With wedding card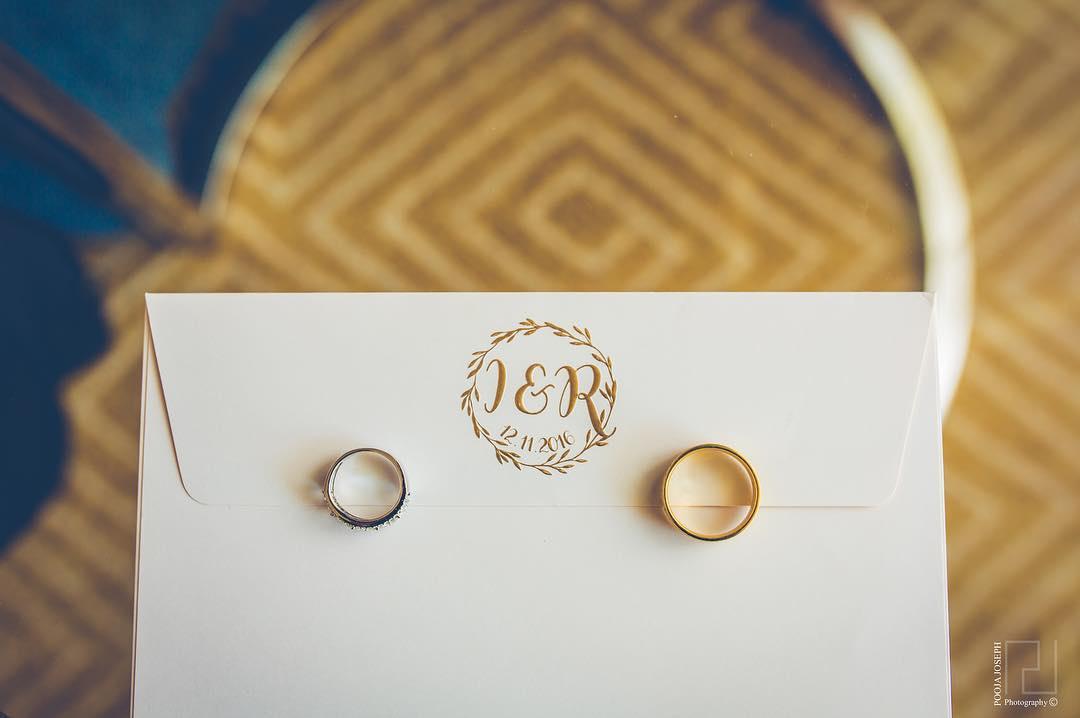 Image courtesy: Pooja Joseph Photography
Wedding cards are also special but photographed quite rarely. If you have dedicated your time and effort into selecting a beautiful card, include it in your wedding pictures by clicking it along with your wedding rings. You can keep the rings near your names or date of your wedding, as per your desire.
15. Elements from the wedding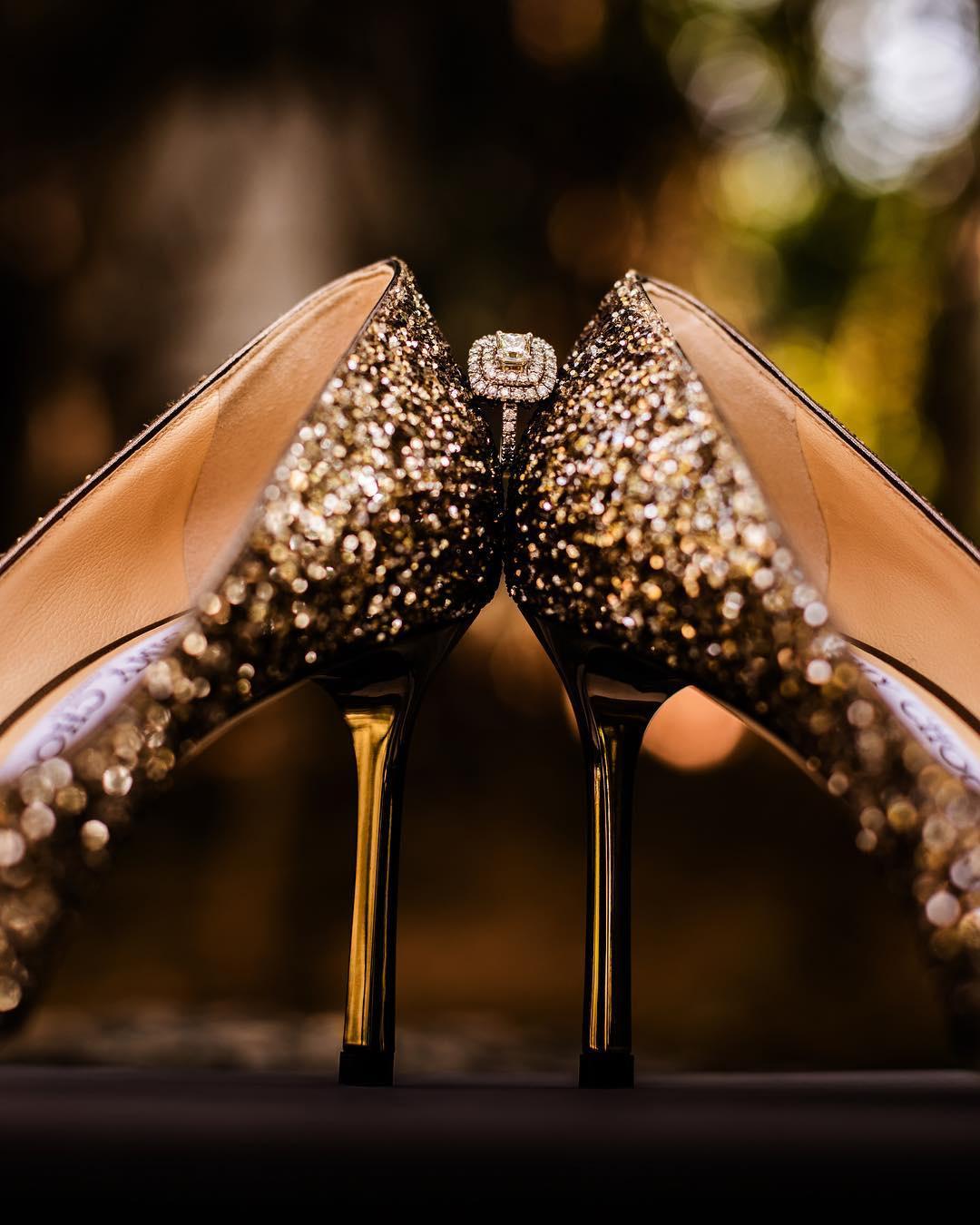 Indian weddings boast of various beautiful elements, handpicked by the couple and their families. Pick the most beautiful elements, be it the bride's footwear or a bridal bouquet, and click pictures with them. The options are endless and depend solely on your creativity.
Different locations, props, elements and, of course, photography and editing skills can easily lead to bewitching and passionate pictures of your wedding rings. As a professional wedding photographer, don't shy away from experimenting and as a client always ask your photographer for ideas of wedding rings images. Our star wedding photographers could help you get unforgettable shots while here are tips for choosing the best wedding rings.
Did you get wedding rings images clicked too? We'd love to read about your photo ideas in the comments!