7 Stellar Matha Patti Designs That Would Make Your Heart Skip a Beat
Looking for some breathtaking Matha Patti designs? Take a look at some of the gorgeous images we've listed that are taking every 2020 wedding trend by the storm.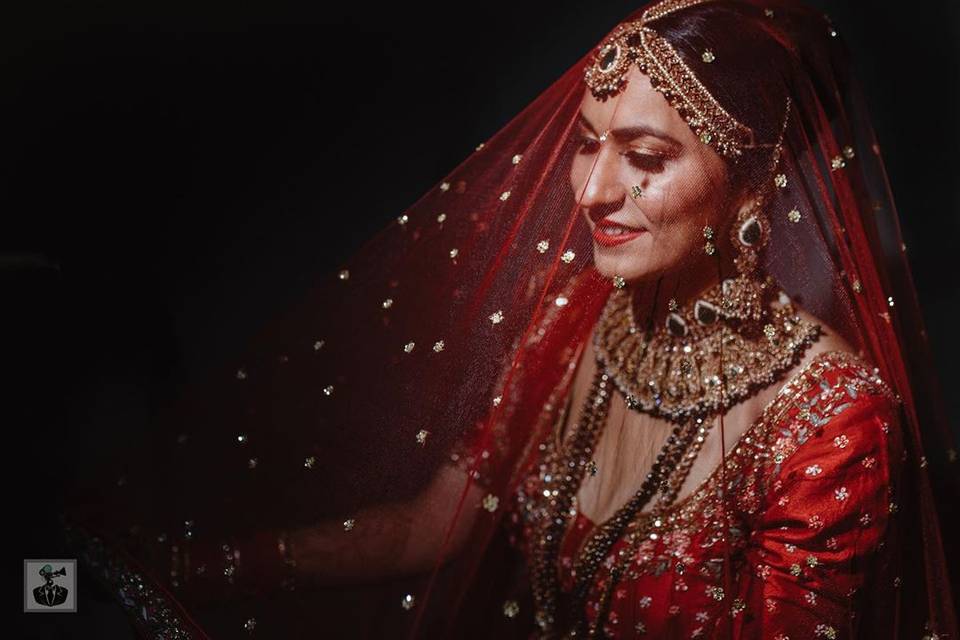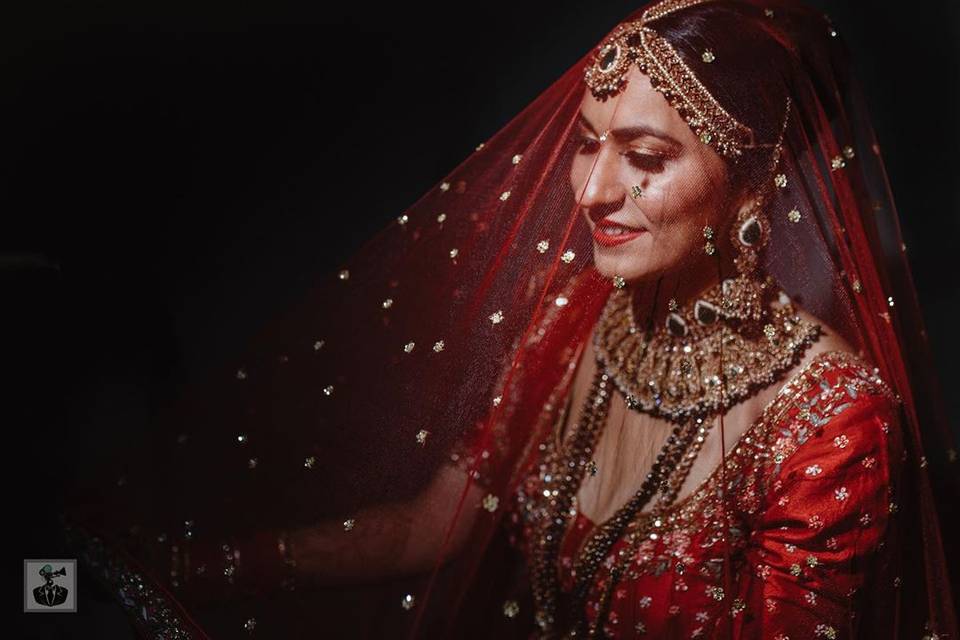 Image Courtesy: Mystic Stories
Adorning your head and forehead with delightful ornaments is an essential part of a woman's whole bridal beautification. Or in other words, her "Sola Shringaar"! From an exotic Rajasthani Maang tikka to heavy Matha Patti patterns, brides have been decking up their heads with jewellery for ages. While some brides prefer to stick to the traditional Maang tikka designs made of gold, Polki stones or Kundan, many brides are quite open to experimenting with new styles and trends.
So here we are, with some super attractive and trendy Matha Patti designs that are going to be a raging trend this year. Check them out and you can thank us later!!
Designer crown-shaped Matha Patti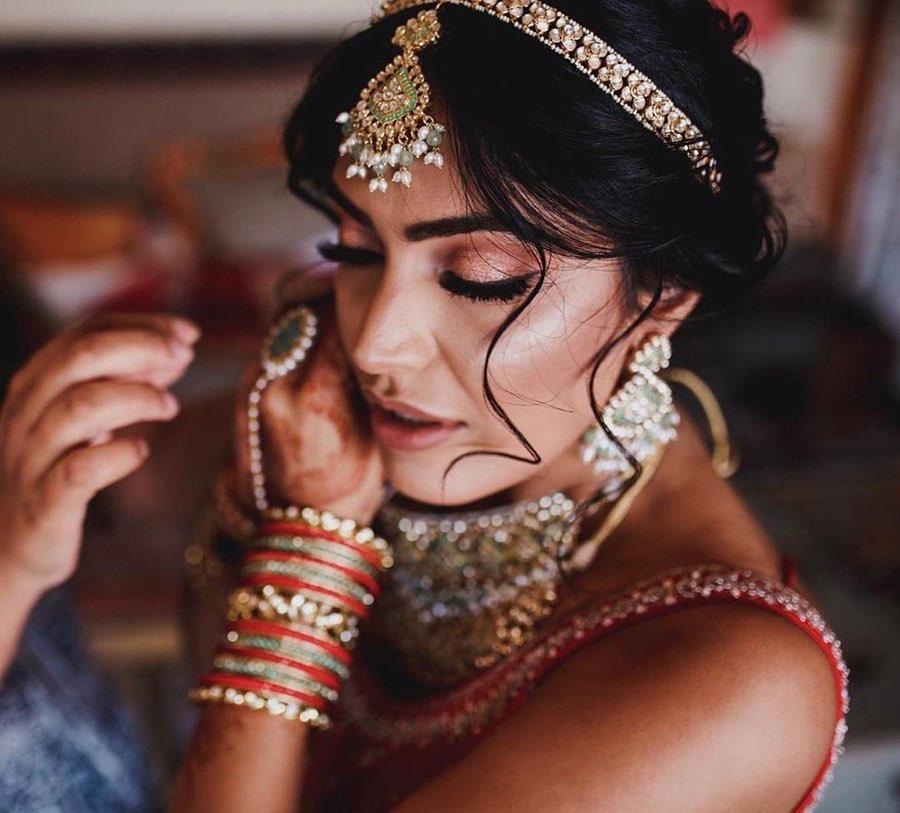 Check out this stunning Anita Dongre Matha Patti design that is both elegant and unique. The exclusive style of this jewellery is designed in such a brilliant way that the strip on the head looks like a sleek crown. The tiny diamonds studded in the golden Patti makes it all the more graceful. The large teardrop-shaped pendant on the forehead with tiny white and grey beads and little green stones makes this designer ornament the perfect mix of royal and trendy!
Fashion tip: Make a messy hair bun with a few loose strands from the sides.
Manipuri Matha Patti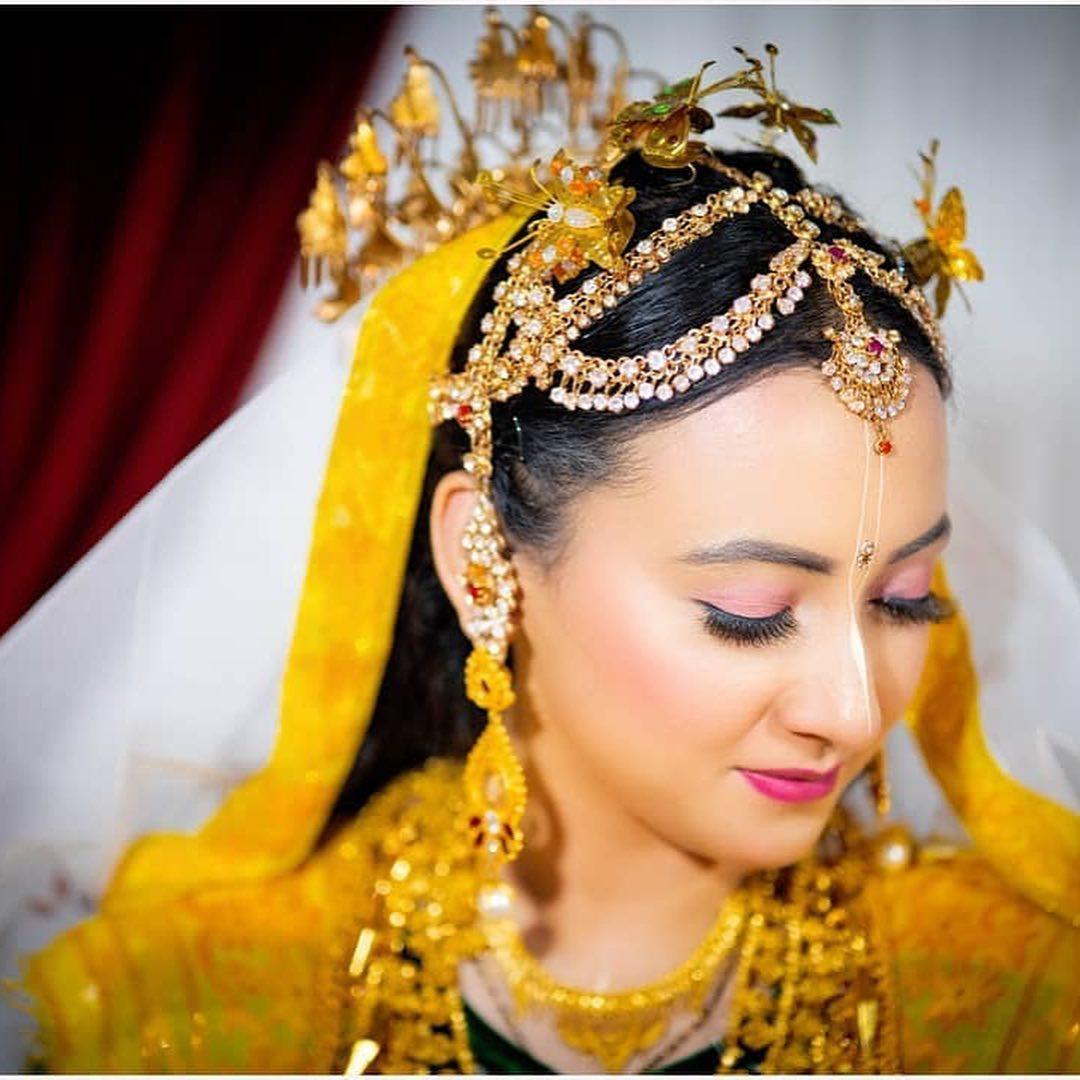 Image Courtesy: Epic Films, Imphall
Looking for some exotic Matha Patti designs? Try this exquisite Manipuri style Matha Patti made of gold and stones etched on it. Especially of you're donning a typical Manipuri wedding dress, there couldn't be anything better as your head jewellery! Even if you're wearing something else, mixing up cultural styles is always a great idea to bring some colours to your bridal outlook. The multi-layered golden tiara with an extra strip at the back and extending from both sides to create large studded earrings would look simply divine with a yellow lehenga or a saree!
Fashion tip: Wear pure gold jewellery and make a neat hair bun with mid-parting.
Traditional diamond & pearl Matha Patti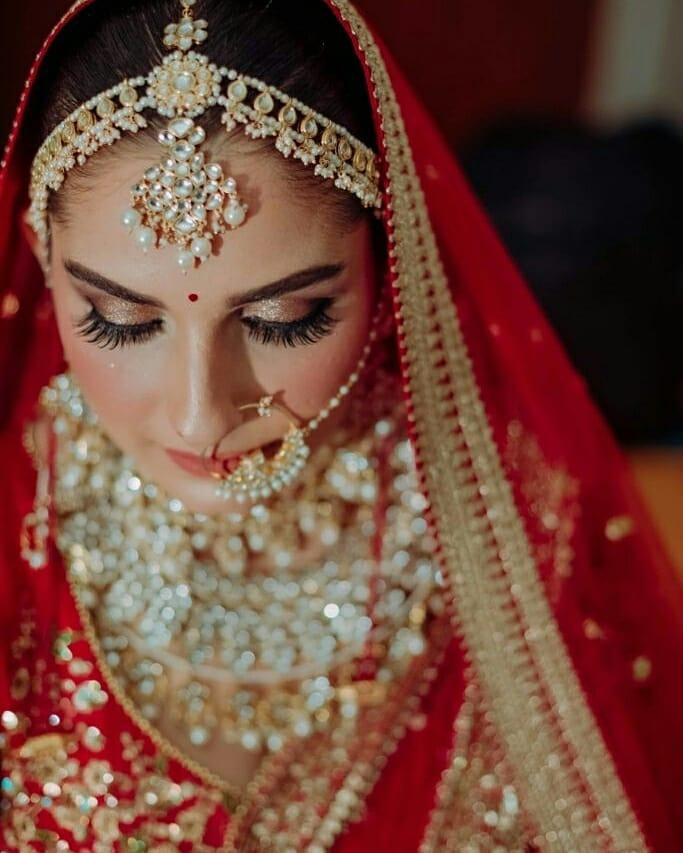 If you're a fan of traditional bridal jewellery styles, you will love this one. Classic jewellery made of pearls and diamond is one of the most popular Matha Patti designs that are adored by brides across the country. Two strips etched with tiny pearl beads and diamond studs covering the front of your head and a big pendant with large pearl beads at the centre of your hair parting. If you're having a Rajput wedding, this is the kind of jewellery that would bring out the Maharani in you!
Fashion tip: Wear a blood red lehenga, a large pearl & gold Nath and a broad bib necklace.
Matha Patti with multiple strands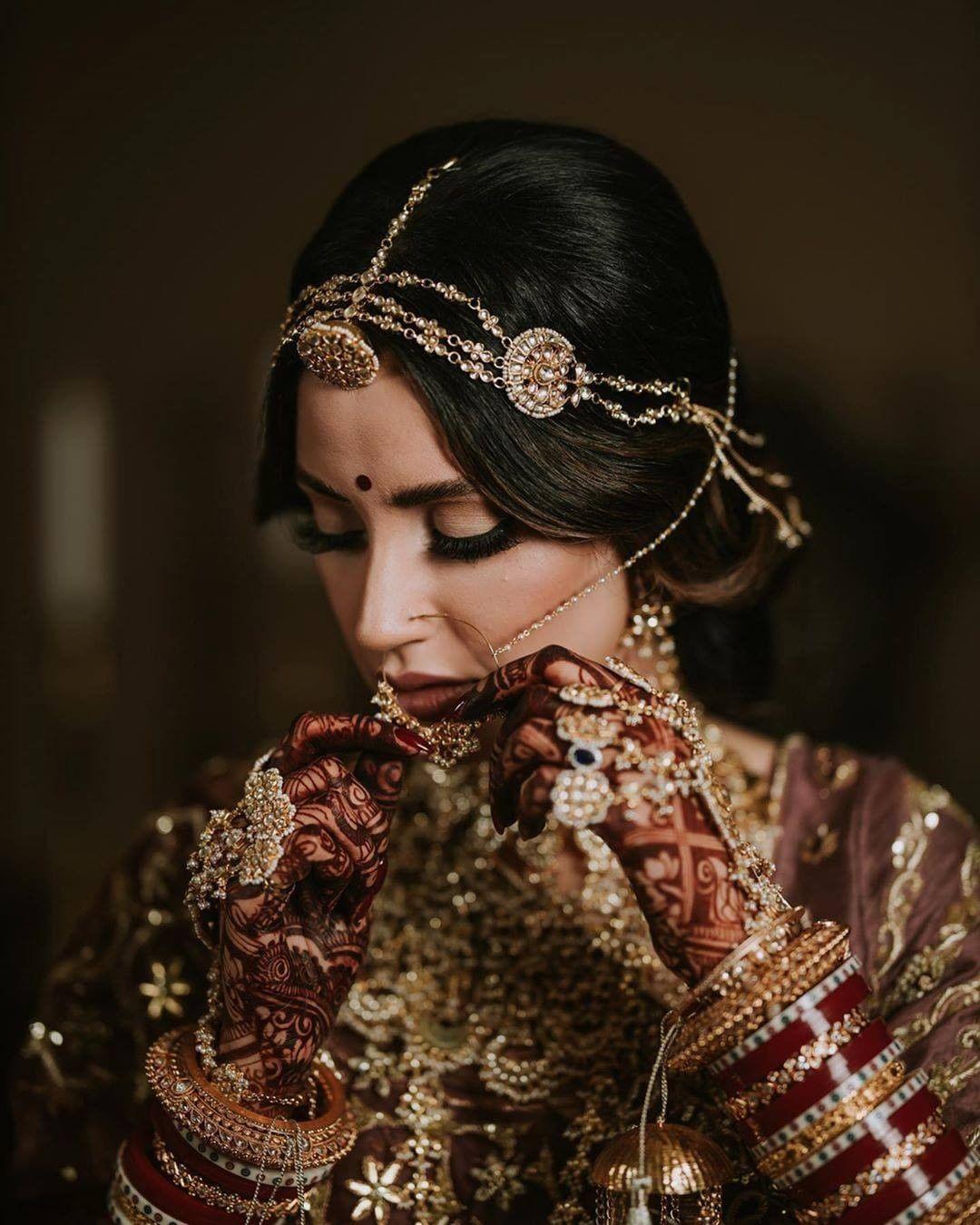 Image Courtesy: Jag Photo Studios
A rustic Matha Patti design in bronze with multiple sleek strands is quite a trend that are loved by millennial brides. This particular design is a combination of contemporary with a hint of traditional style. The strands give it a modern look whereas the round Rajasthani style Maang Tikka and the round plates in between the Patti still remind you of ethnic vibes.
Fashion tip: Make a bun with puff hairstyle and keep your makeup bronze based with maroon lips.
Multi-layered junk Matha Patti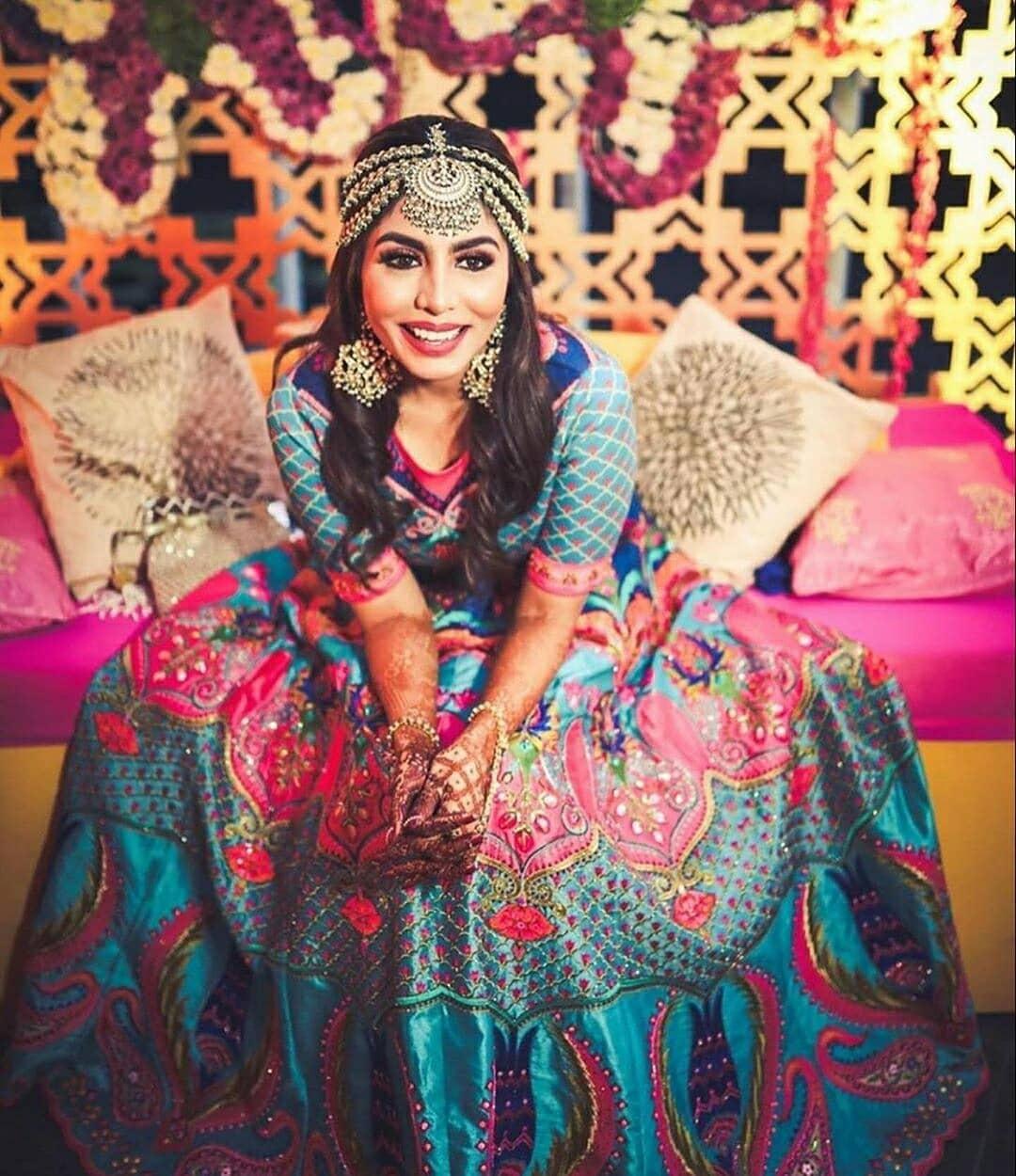 Image Courtesy: Prashant Kumar Photography
Some brides just can't stop being in love with their junk jewellery collection...ever. And why should they? Look at this stunner Matha Patti design that has "Gypsy queen" written all over it! This multi-layered oxidised silver-based Matha Patti would be a perfect piece of embellishment for your fun Mehndi or vibrant Sangeet functions. The layered strands covering your head and the oversize round pendant exude oodles of attitude and bounce.
Fashion tip: Wear a multi-coloured Lancha style dress and keep your hair open with soft curls.
Matha patti with green stones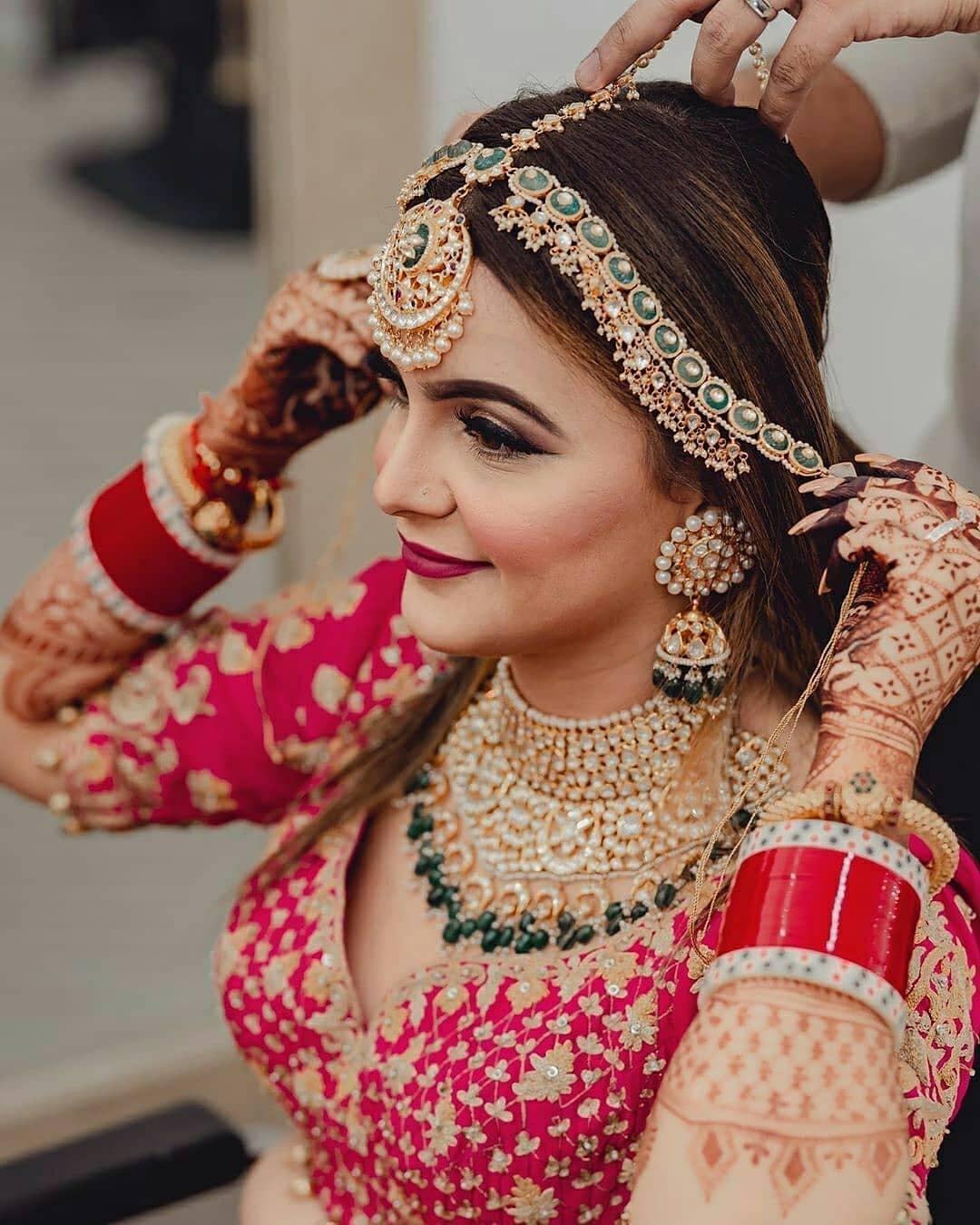 If you're looking for Matha Patti designs with large colourful stones on them, here's one for you! This golden based jewellery has pearls and stones with a significant prominence of green stones on the two Patti strips. If you particularly love emerald jewellery, this would be an ideal place to incorporate them. Otherwise, you can also go with green colour semi-precious stones. The oversize round pendant on the forehead has a central green stone surrounded by tiny pearl beads.
Fashion tip: Wear a pink and golden lehenga and a matching broad choker necklace to go with it.
Pure gold Matha Patti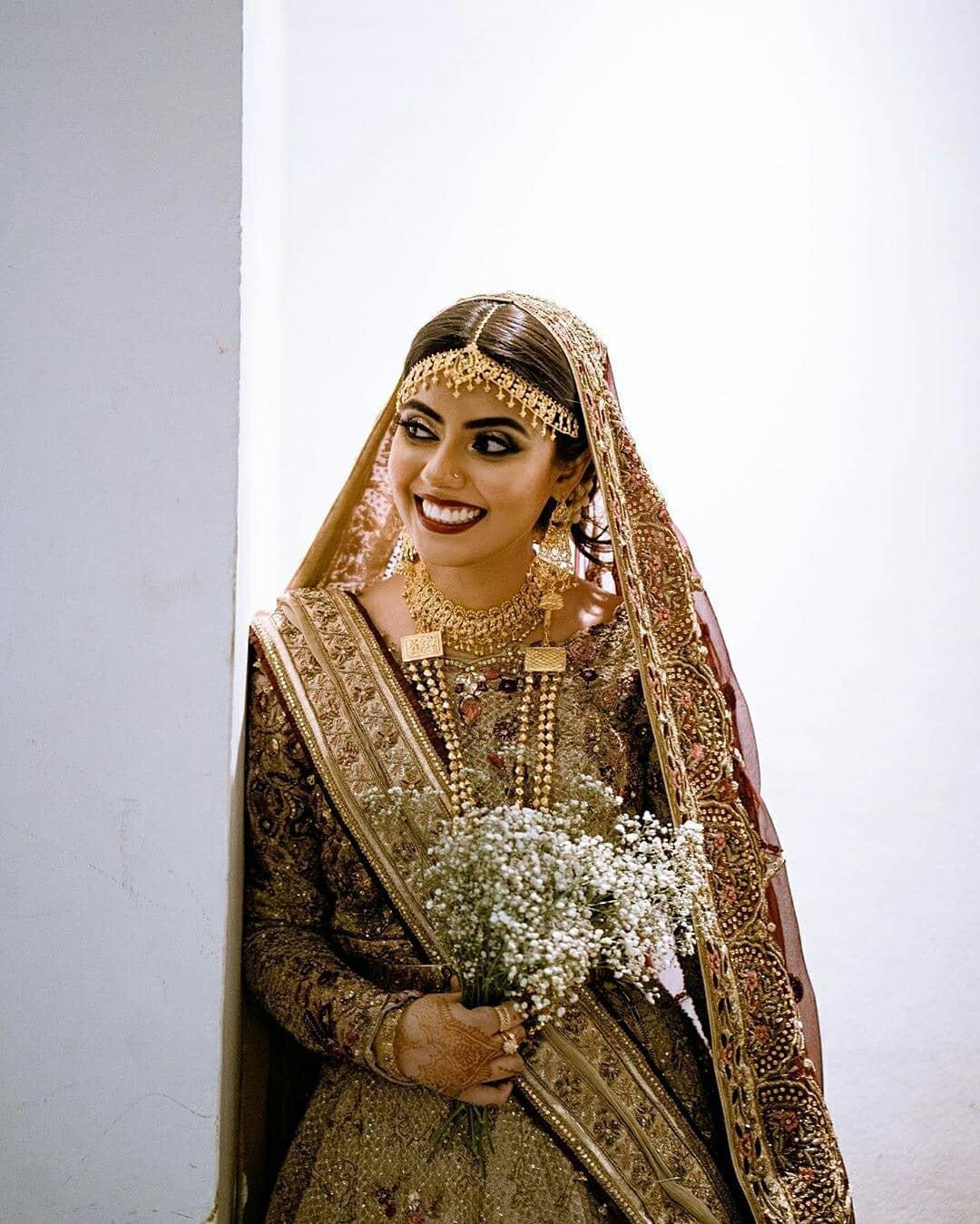 Image Courtesy: Natasha Zubair
Because sometimes, there isn't just any substitute for gold! Pure gold Matha Patti designs with nothing else to distract, are the evergreen jewellery choices that brides have been happily adorning for ages now! Two simple medium width strips on both sides of your hair parting with a round pendant attached to a thin gold strand at the centre. Simple, elegant and extremely in fashion...forever!
Fashion tip: Drape a red Banarasi saree or a golden lehenga and keep your jewellery gold-based.
Look for Matha Patti designs that are in sync with your bridal attire and your entire jewellery set too. You don't want to take the focus away from either. Maintain a balance between all your jewellery and outfit. Look for artificial jewellery sets if you want variety and larger range. You're free to choose any kind of jewellery material that takes your fancy. Just make sure it defines your sense of fashion and your personality. Let the jewellery complement your bridal aura!
Take a look at some online jewellery stores in India for gorgeous designs!