Latest Hair Style Designs for Every Wedding Party Occasion
We bring to you the latest hairstyle options that are perfect for any wedding function. Whether you are a bride or adorning the role of the bridesmaid, take a look!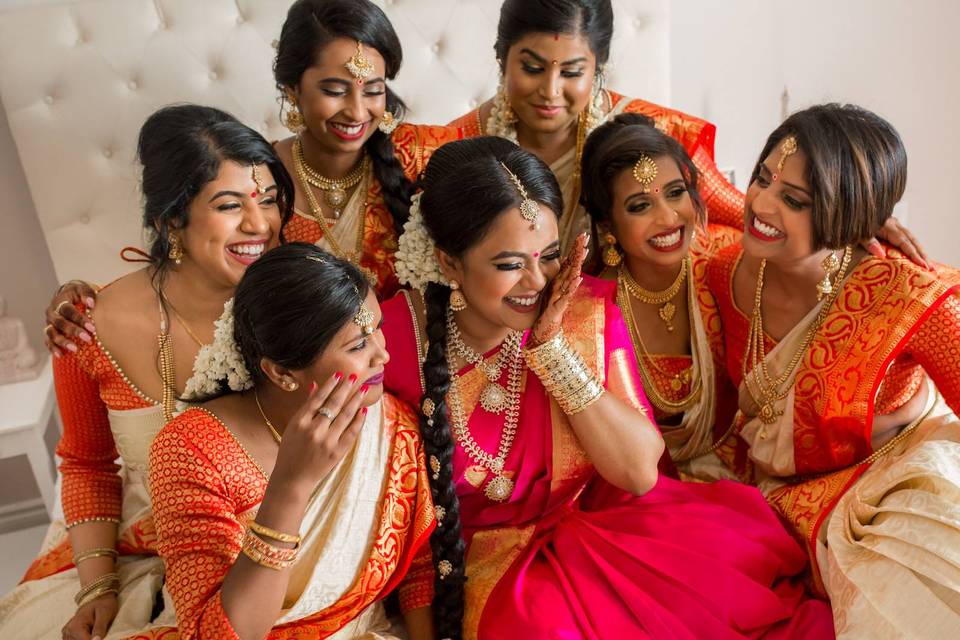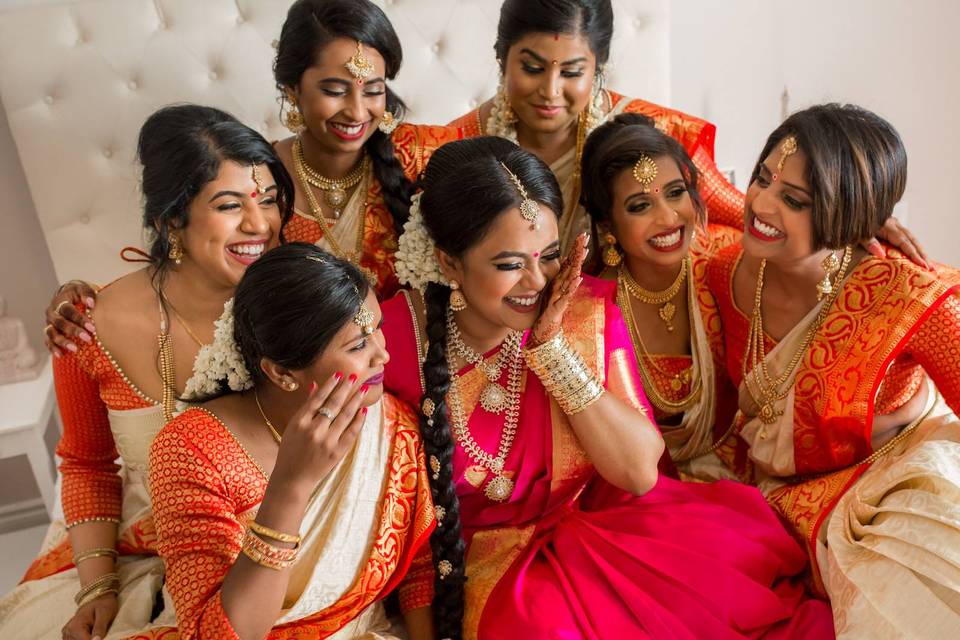 Image Courtesy: Impressions by Annuj
Every style guru vouches for the fact that the right hairdo can ante-up the overall look of any dress instantly, while a bad one can lead to style disasters in no time. We are here to talk about the latest hairstyle options that have been filtered to suit every kind of ensemble that any female can possibly adorn to an Indian wedding function.
Some of these latest hairstyle designs are easy to achieve and are worthy of D.I.Y., while some delicate designs require the assistance of a hairstylist or a few helping hands to achieve. But all of these latest hairstyle designs will result in beautifying the look of a bride-to-be and her bridesmaids' manifolds, without stealing the limelight from the face at all.
Depending on the length of your hair, you can shortlist the latest hairstyle designs from our list for different occasions very easily.
Top Knot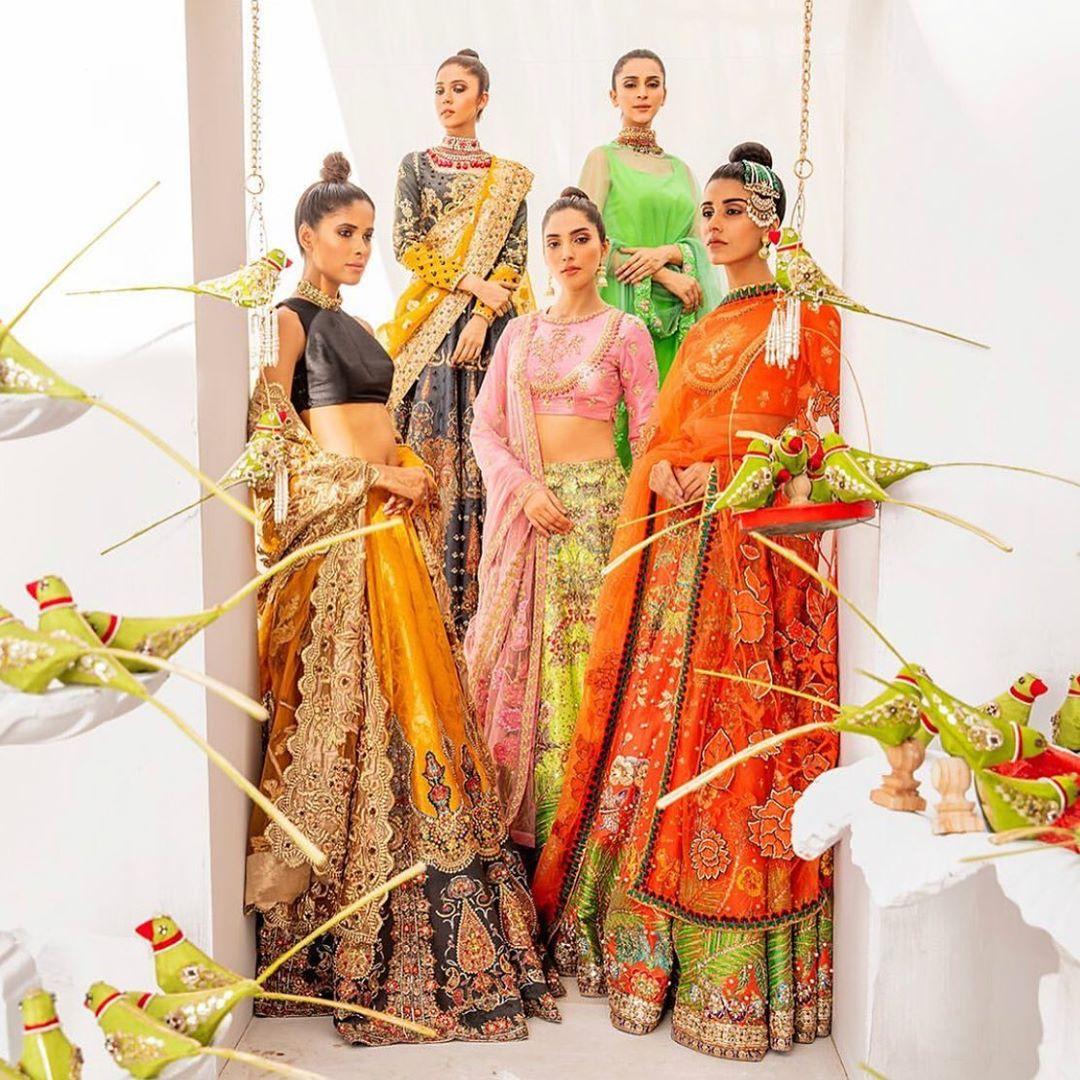 Image Courtesy: Ali Xeeshan Theater Studio
Topknot can be considered as the easiest of all latest hairstyle options that we have listed here. This latest hairstyle is quick to achieve and can be done with every length of the hair. All you need to do is pull all your hair right above your head and twist it into a bun.
Secure the bun with bobby-pins for stability. You can part out a small section from the side of your hair before creating a bun and then wrap that section around the base of the bun to achieve a seamless top knot instead.
Side Bun With Flowers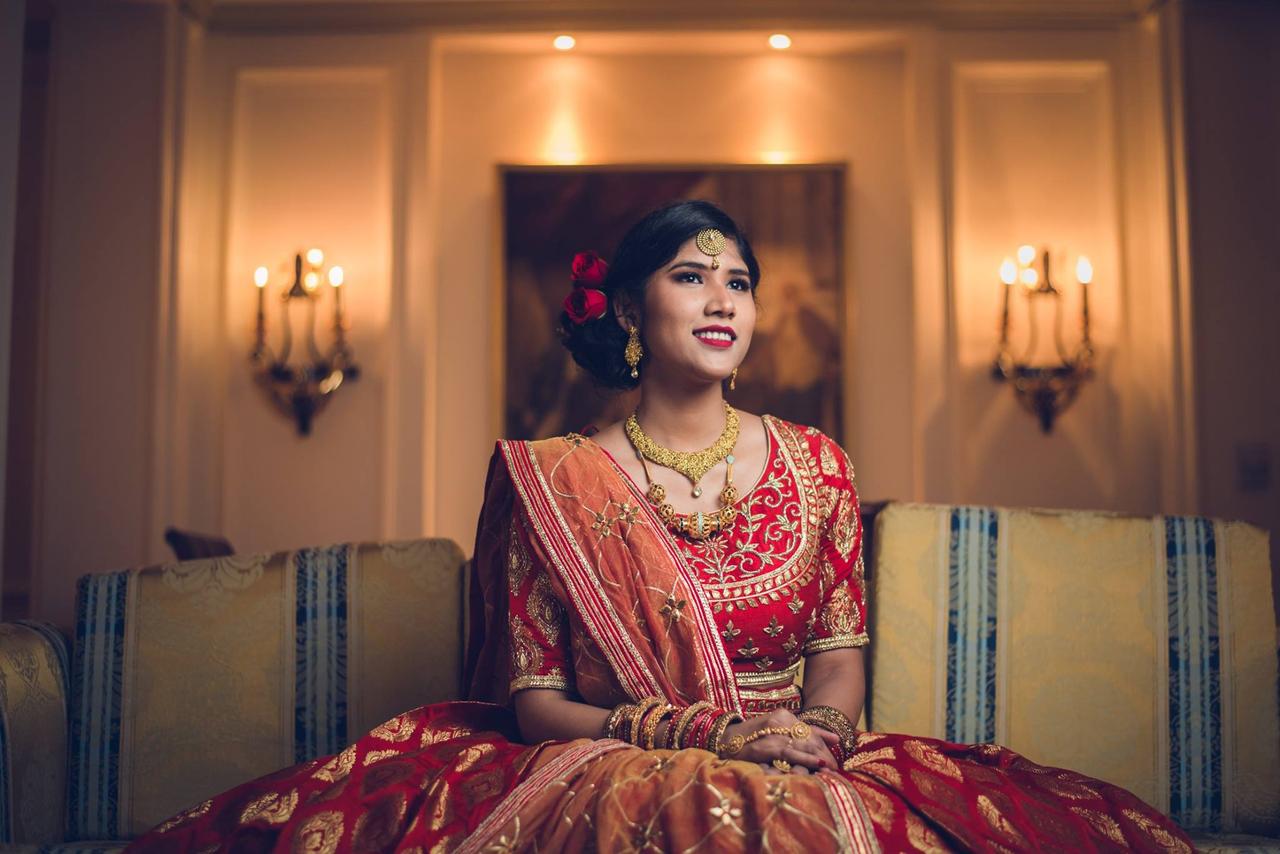 This latest hairstyle works very well if you have thick hair and cannot stand long hours of holding it all together on top of your head. The hair is accumulated on any one side of the head, converted into a bun style of choice and then decorated with a flower or two to match the wedding spirit. This latest hairstyle will go very well with a bride-to-be's Sangeet or Mehndi lehenga, where no hassle of covering your head with an Odhni is required.
Low Messy Bun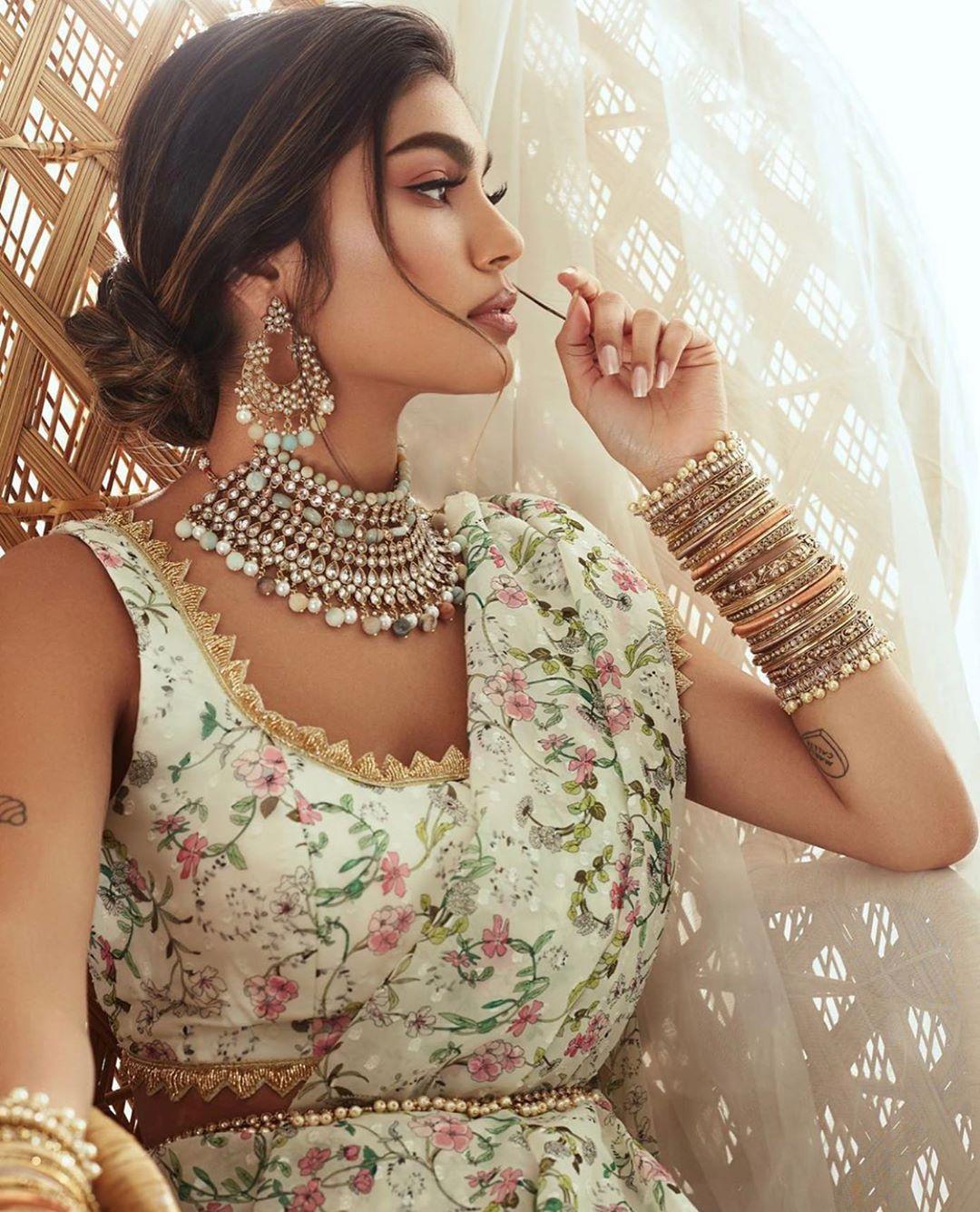 Image Courtesy: Natasha Gerschon
For hair with highlights and the demand of a bride-to-be to keep the hairdo casual but fuss-free, we have the messy latest hairstyle that will be a perfect match! The hairstylist will part the hair into different sections, twist each parting and secure them all into a bun right above the nape of the neck. Gentle strands of hair pulled and left on either side of the face will result in a soft low messy bun look that will match cocktail evening gowns like a soulmate!
Mid-parted Sleek Ponytail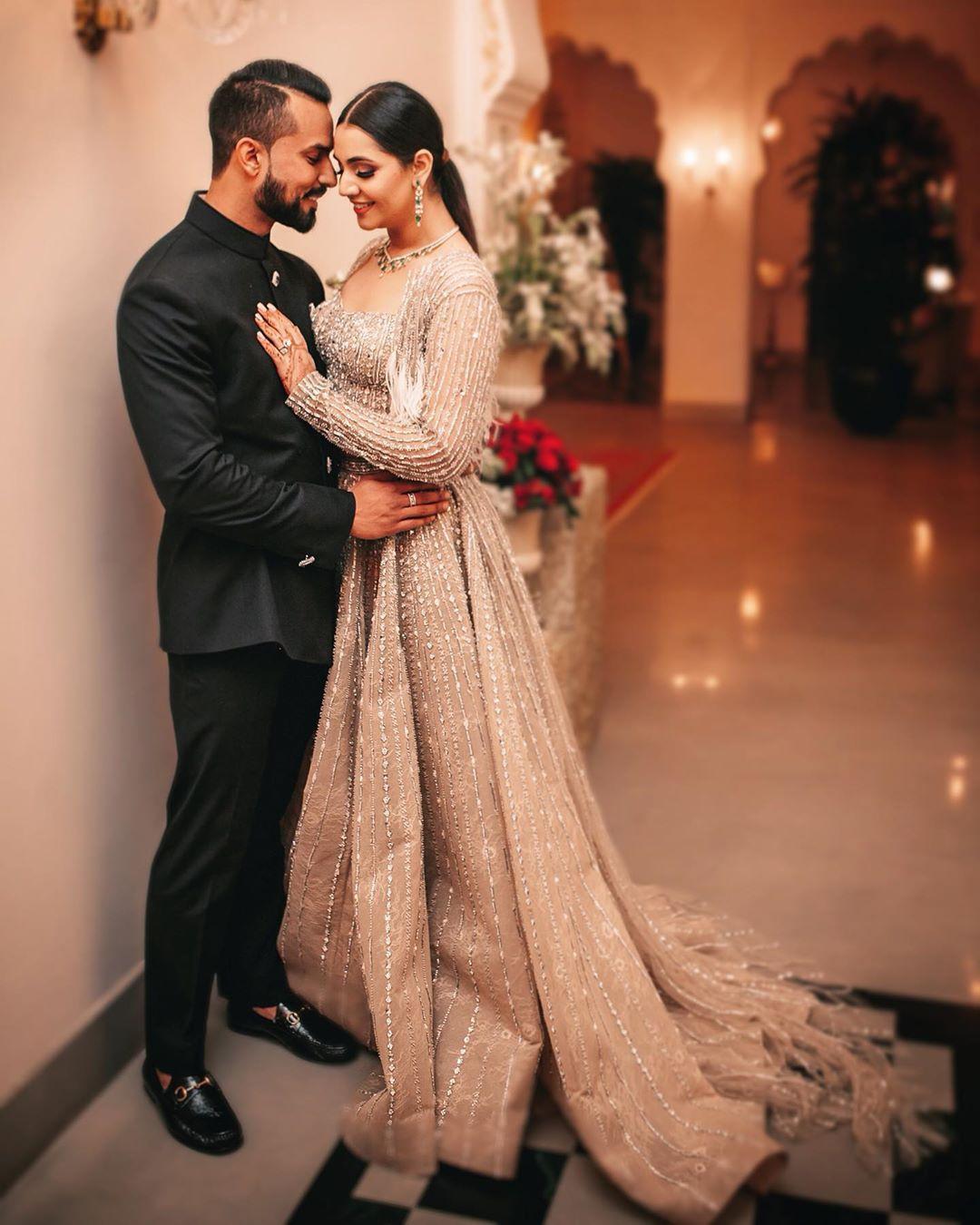 Image Courtesy: Shades Photography by Ashwin M.
If you have invested in getting your hair, straightened for the wedding, then it is only ideal to show them off in the sleekest manner possible at one of the functions. This latest hairstyle is very easy to achieve and you don't really need assistance to quickly style it for the wedding party.
Before proceeding with the hairstyling, apply an ample amount of hair mousse to keep the style as is for longer periods of time. Post application of the hair mousse or serum, brush your hair and detangle.
Follow this by using a pin-tail comb to create a neat mid-parting starting right from your forehead and going all the way to the end of the crown area. Then take all the hair and bind it with the help of a hairband into a sleek ponytail that will rest low on the back of your neck.
Messy Floral Side Braid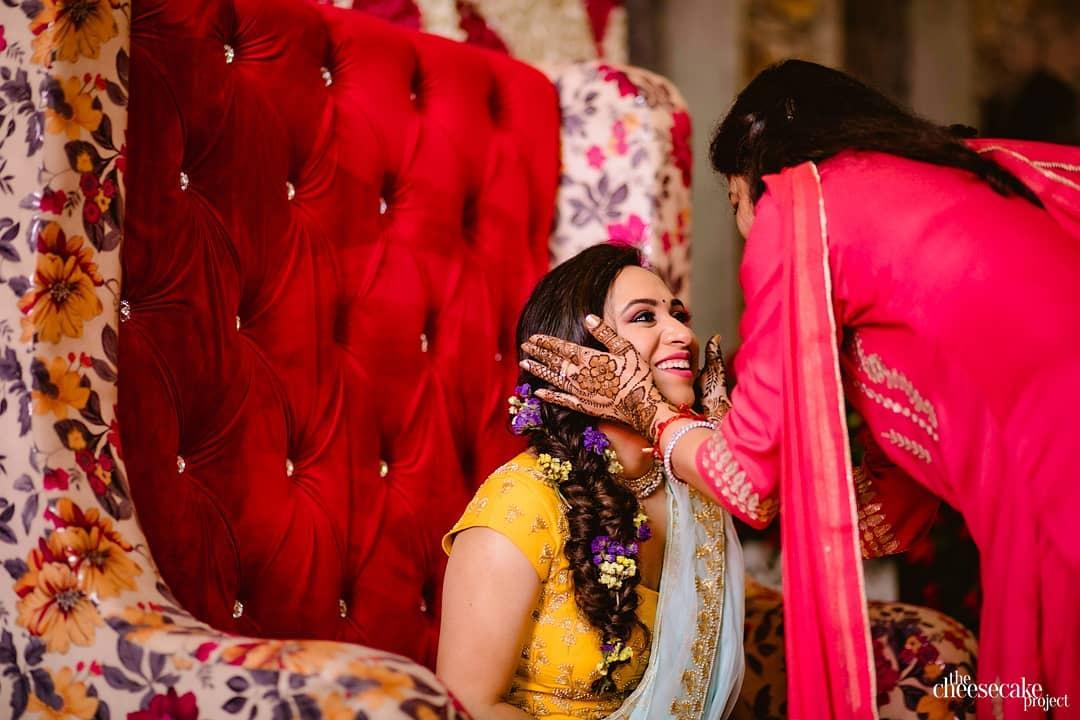 This latest hairstyle is perfect to adorn for the Mehndi or Haldi ceremony. A roughly pulled side fishtail, decorated with natural or artificial flowers all over is how one can achieve a messy floral side braid. It is hassle-free, looks elegant with all kinds of ethnic wear and will give more volume to your hair as compared to a regular braid.
Wavy Hair And Floral Crown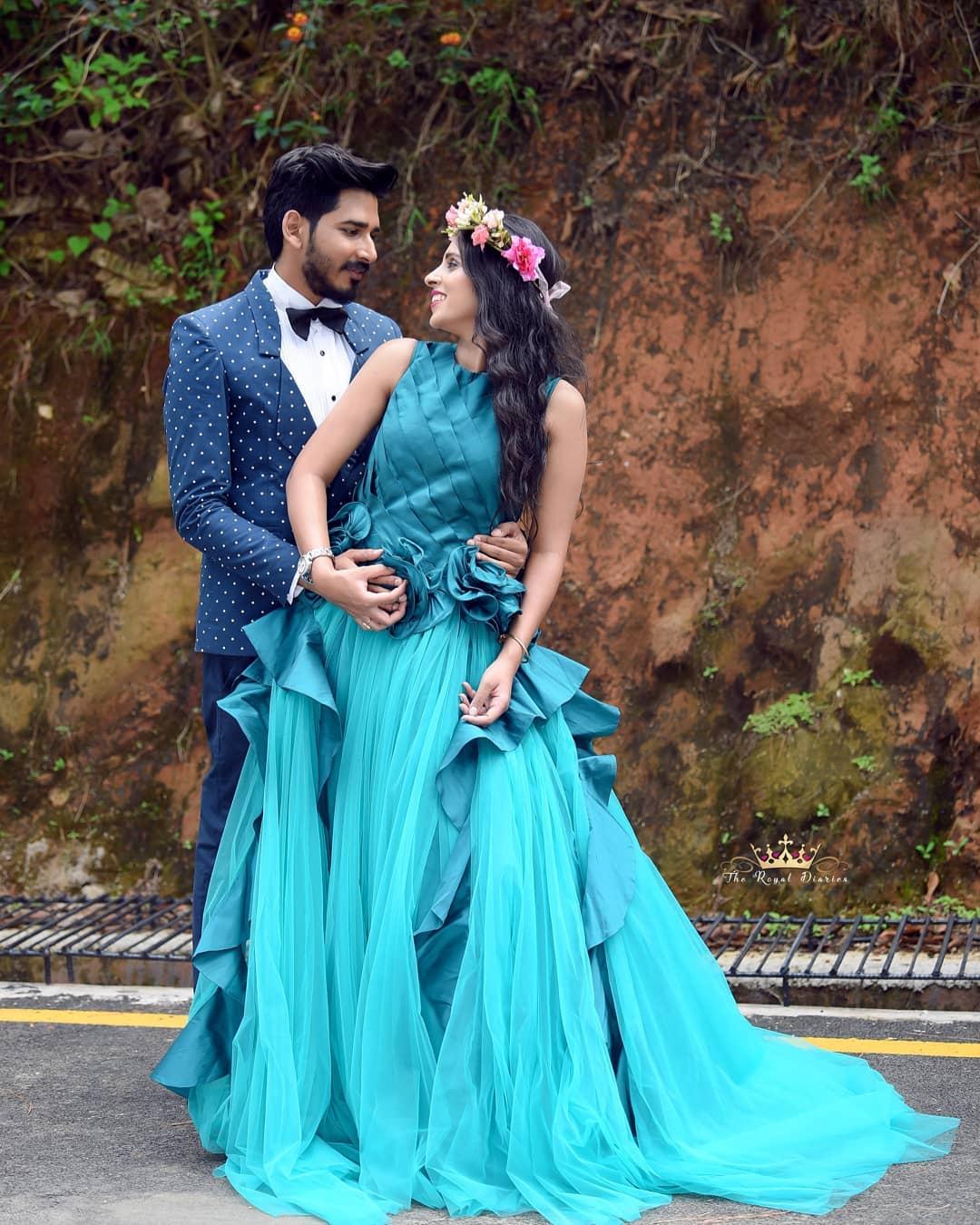 Image Courtesy: The Royal Diaries
Look like a princess of Unicornland by getting your hair styled into this dreamy design. Wavy hair and floral crown latest hairstyle is a true match for all-day wedding parties and will bring more colour to the look to go well with the zeal of the wedding.
The trick here is to get your hair right under the crown area till the tips curled into light waves. This method will ensure that all your hair above the crown area remains as is, giving the perfect base to secure a floral crown on top of the head to complete this latest hairstyle look gracefully.
Fish Scale Layered Bun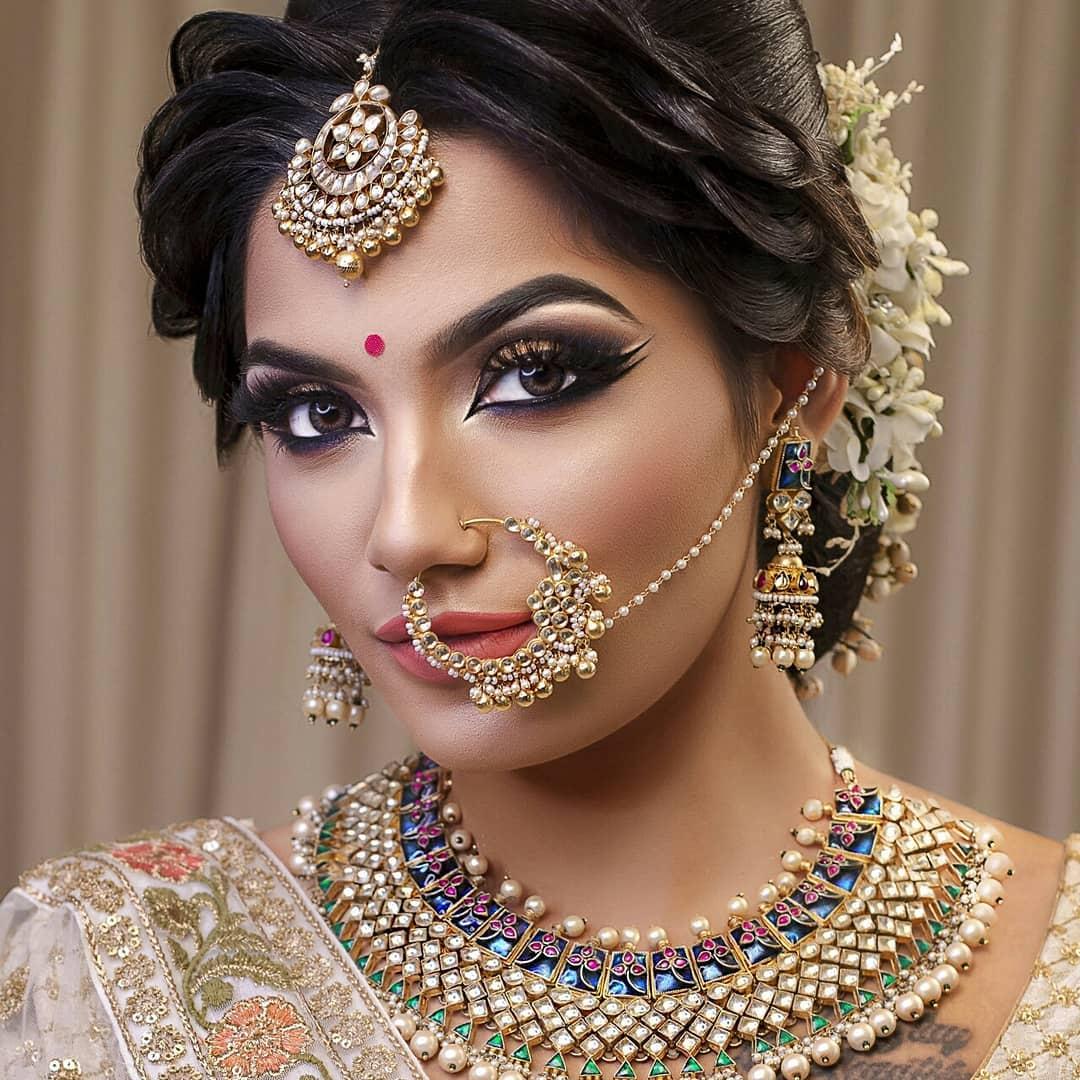 Image Courtesy: Vinod Gajjar Photography
We conclude our list of latest hairstyle with the most delicate but most stunning looking design of hairdo that you can recreate for your wedding evening. This hairstyle will require expert assistance, who will backcomb sections of hair, shaping each section into fish scales, secure them with bobby pins and create layers of this technique on the forehead area.
The remaining back hair will be then twisted into a beautiful supporting bun. You can add volumes to this latest hairstyle by adding hair extensions all over. Don't forget to finish the look with a generous amount of hairspray that will keep the hairdo in place and the scales crisp, even after a few hours.
Now that some of our latest hairstyle options have caught your attention, you can proceed to try replicating them in front of a mirror by yourself. Practising them in advance will ensure that the task becomes quicker and flawless on the D-day.
But in case you have hired a hairstylist for the wedding functions, then an advance chat with him or her will be perfect to decide what latest hairstyle options are achievable and on what occasion would they match your ensembles well. Don't forget to prepare a hairstyling kit in advance with your choice of hair serums, curlers, brushes, etc. to be absolutely ready on the function day!
Our panel of hair experts are skilled and can replicate the latest hairstyle trends to perfection! So do check them out in case you are not much of a D.I.Y. kind of a person.