Traditional Jewellery Designs for the Bride to Add to Her Glam
Check out some jaw-dropping traditional jewellery designs you can consider trying out for weddings or any other grand occasions!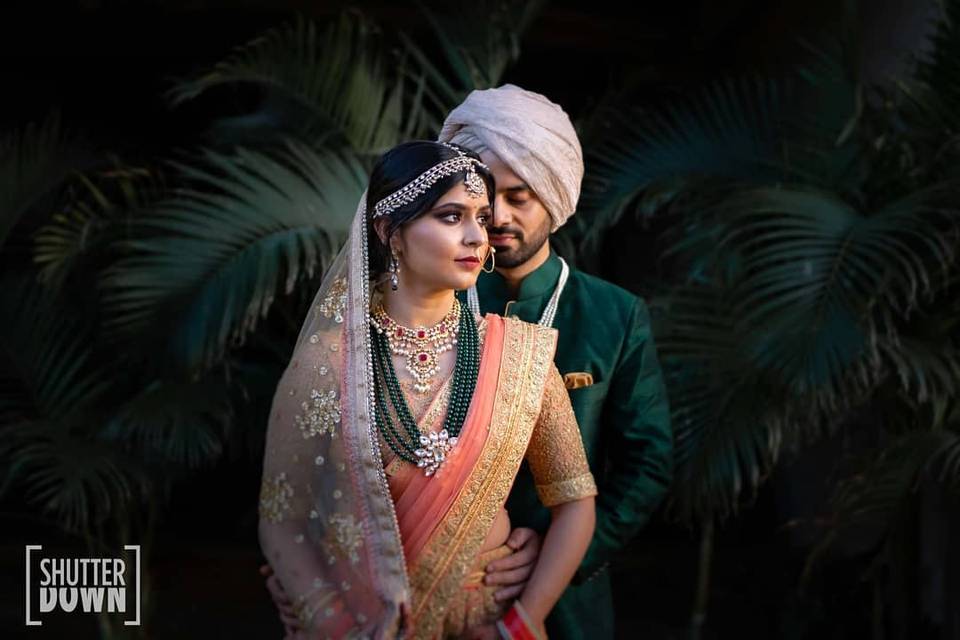 Bridal jewellery is all about pearls, stones and golden essence. Each piece of jewellery has its own significance according to the Ancient Vedas. For instance, earrings (Jhumkas) are said to protect the bride from evil spirits, nose ring (Nath) is worn to symbolise married life and bangles (Chura) are said to bring happiness and prosperity into the bride's life.
Over time, the purpose of wearing jewellery has evolved from functional considerations to those of style and fashion, which is where modern bridal jewellery comes into play!
This wedding season, style your bridal look with jaw-dropping traditional jewellery designs that amplify your ensemble. Check them out and let us know which one of them is your favourite.
Gold-plated multi-layered necklace set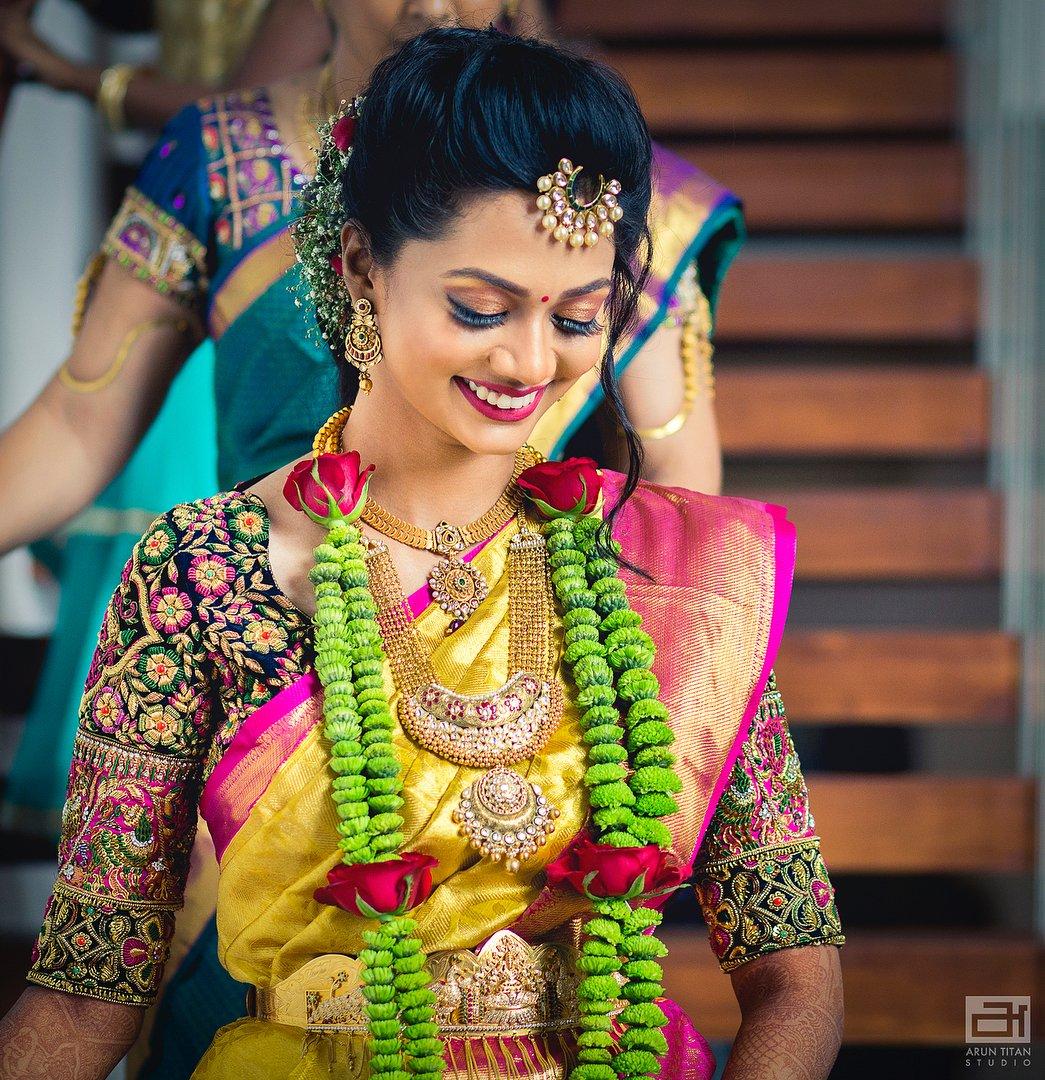 Look at this beautiful Tamilian style long multi-layered necklace that is stealing our hearts. The highlight of this piece is the bottom section with the heavy locket with white stones and golden pearls. The set comes with a classic short necklace and matching earrings. Also, the Maang Tikka with white and green stones looks fabulous with the other pieces.
South Indian matte Temple Jewellery set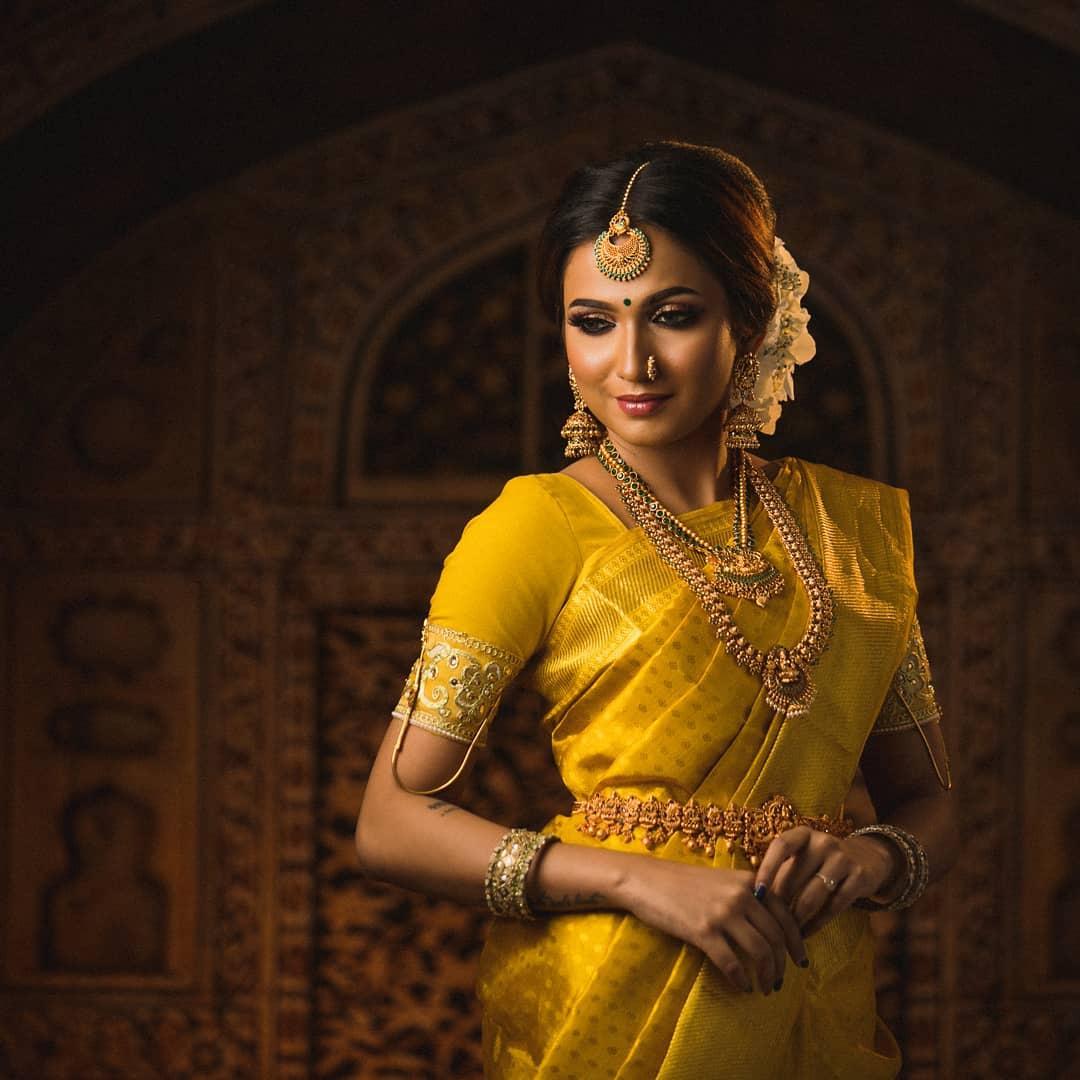 Image Courtesy: Ashevin K Photography
Such traditional jewellery designs can look exceptional. The long necklace with Lakshmi motif and pearls is the stand-out piece. The short necklace with heavy locket and emeralds and the double-layered earrings look stunning. The simple Nath and Matha Patti are totally completing the whole look.
Double-layer choker set with stones & pearls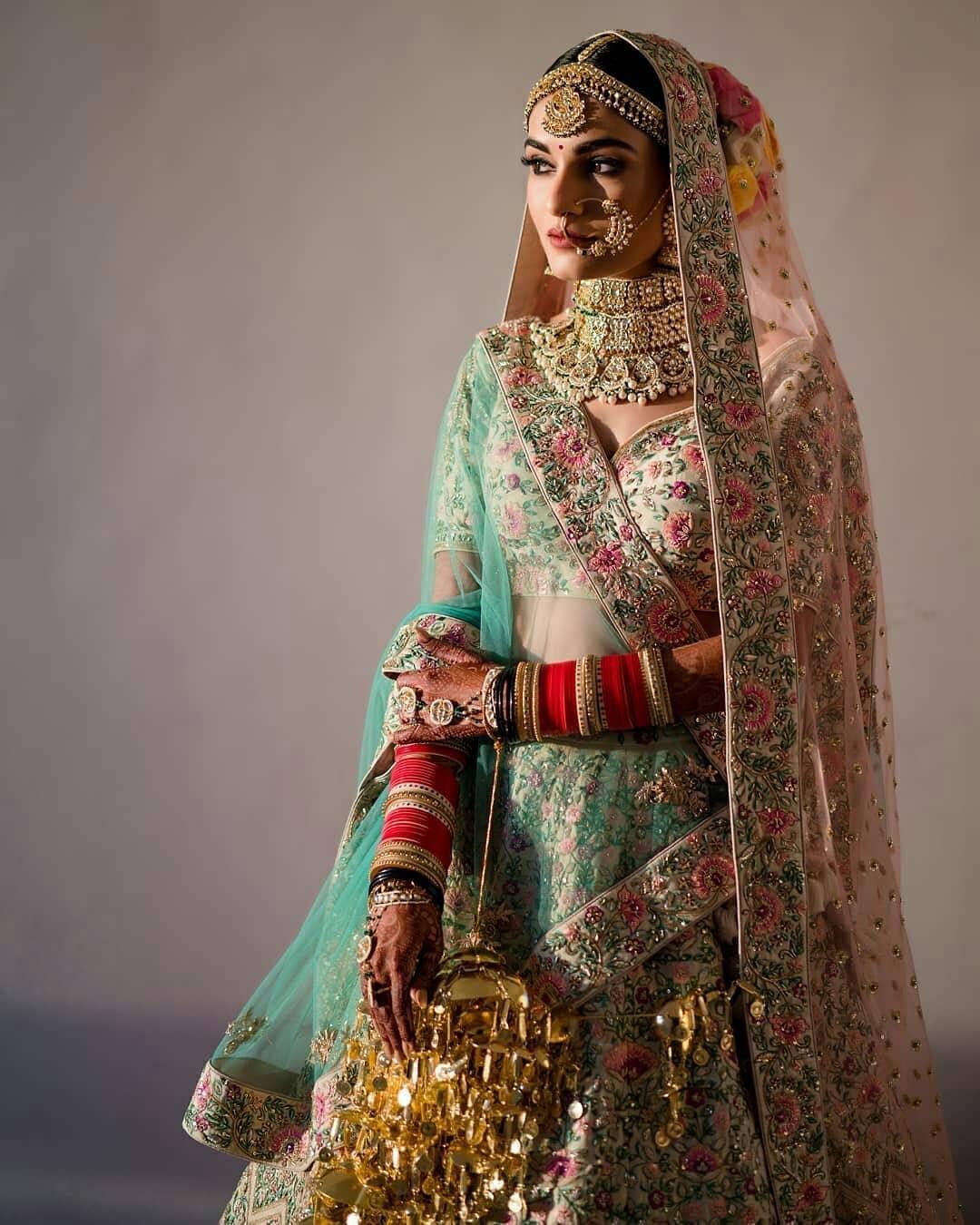 This heavy double choker set is something you can go with if you want to make a statement at any occasion. It is beautifully crafted with white and green pearls. The gorgeous pearl Nath looks beyond perfect.
Emerald & stone-studded layered necklace set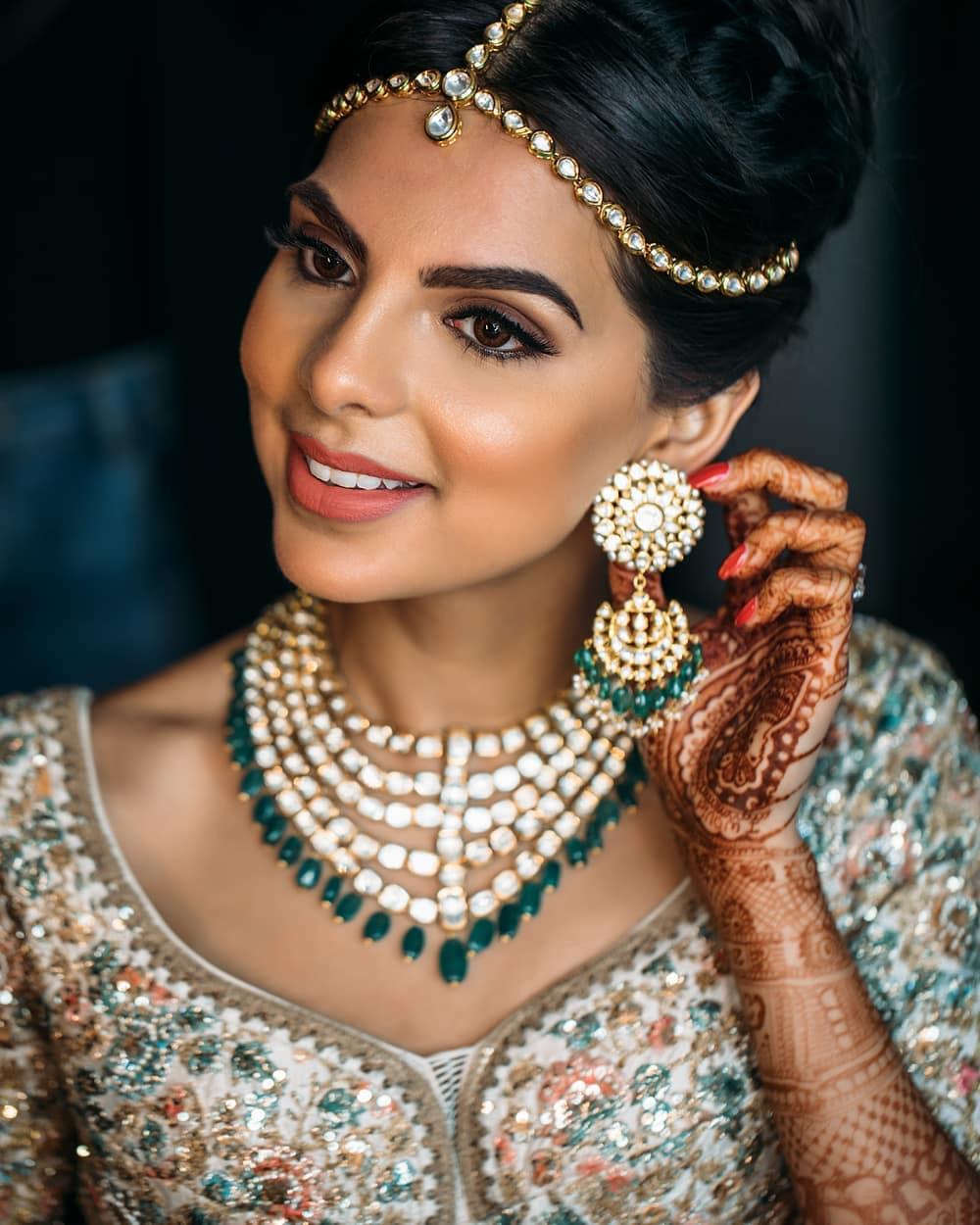 Don't want to look boring at your wedding? Check out traditional jewellery designs set with stones and emeralds. The multi-layered necklace is simple and one-of-a-kind, which means your bridal look will also be unique. The single-layered headpiece and the heavy earrings are adding the perfect balance to the whole look.
Gold-plated long necklace & choker set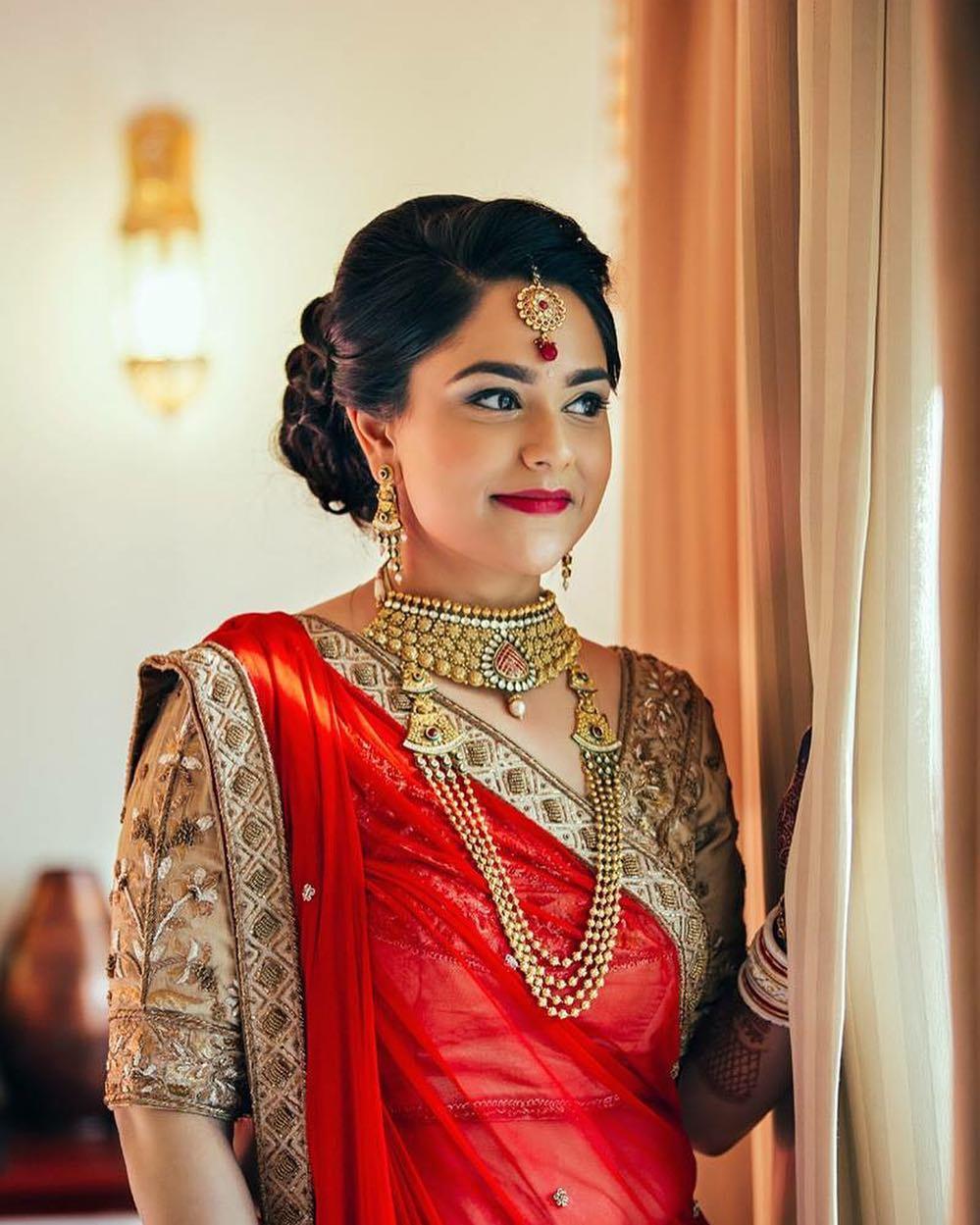 Look royal at your wedding by putting on this impressive Rani Haar with its traditional jewellery designs that emulate an ancient aesthetic. It is beautifully designed with multiple layers and embedded with stones. The heavy wide choker, the simple earrings and the round headpiece with ruby stones are making the look noble altogether.
Antique gold-plated pearl jewellery set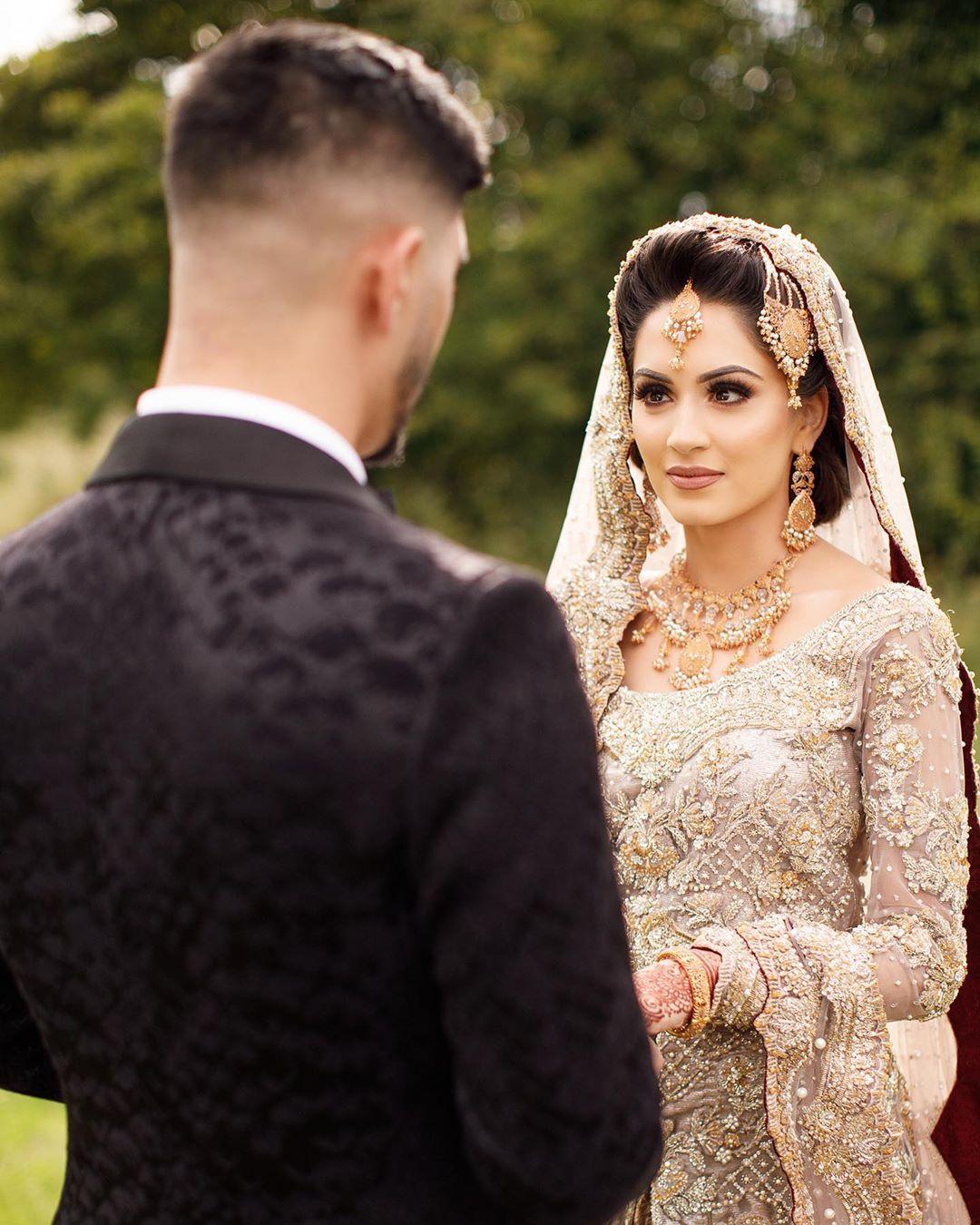 Image Courtesy: Memoirz
If you are not a fan of multi-coloured jewellery, stick with monochromatic traditional jewellery designs like this. This arresting gold plated necklace, earrings and headpiece set with white pearl clusters is making us all drool over its beauty. Get yourself something similar and flaunt at all big occasions!
Bronze-gold Kundan & pearls necklace set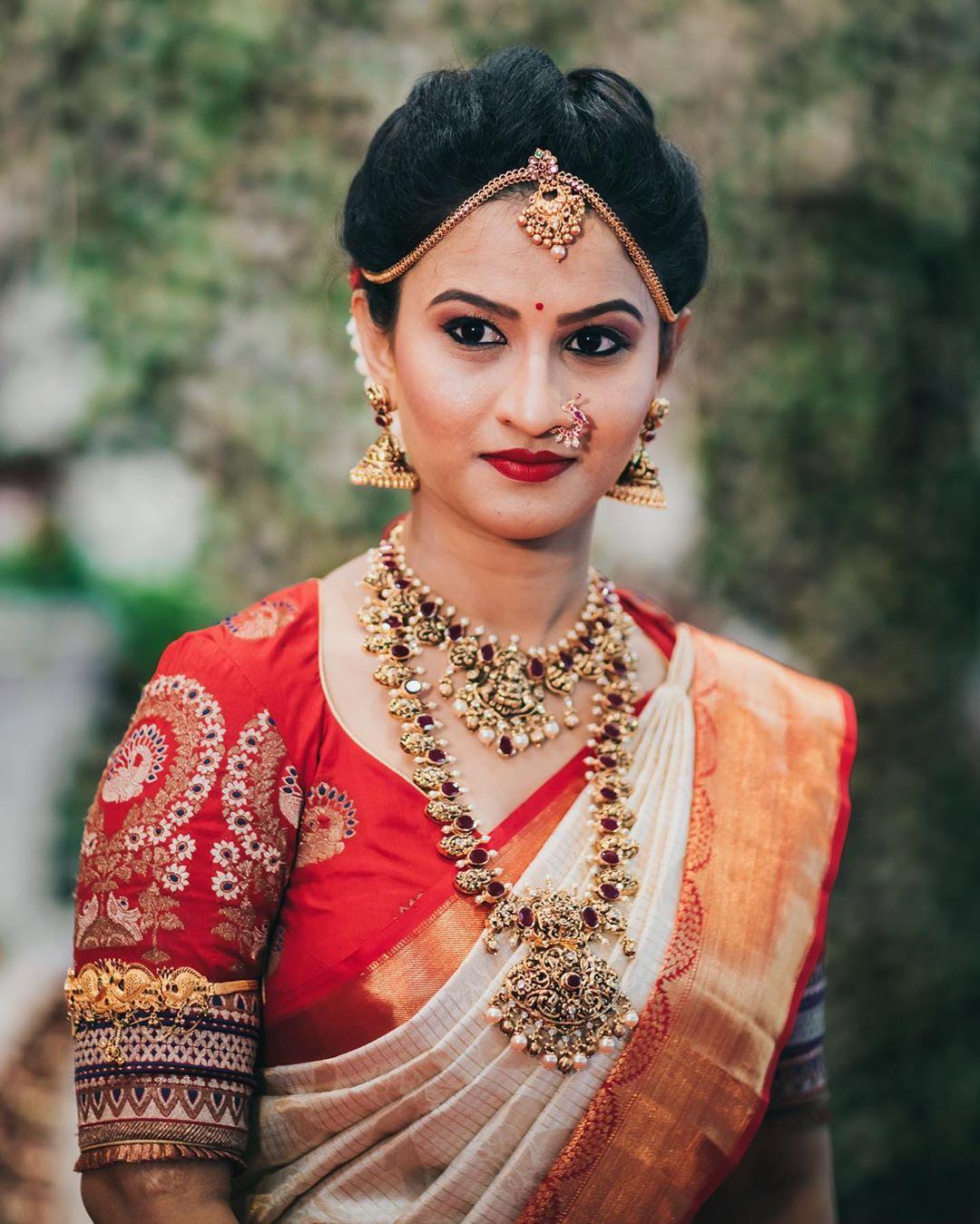 Golden jewellery is so prominent in Indian weddings, particularly South Indian weddings. But if you are not a fan of bright gold undertones, try this bronze gold jewellery set instead of the traditional jewellery designs. It consists of a double necklace with pearls and dark rubies, pretty Jhumkas, simple nose ring and impressive headpiece.
Gold-plated choker set with pearls & heavy stones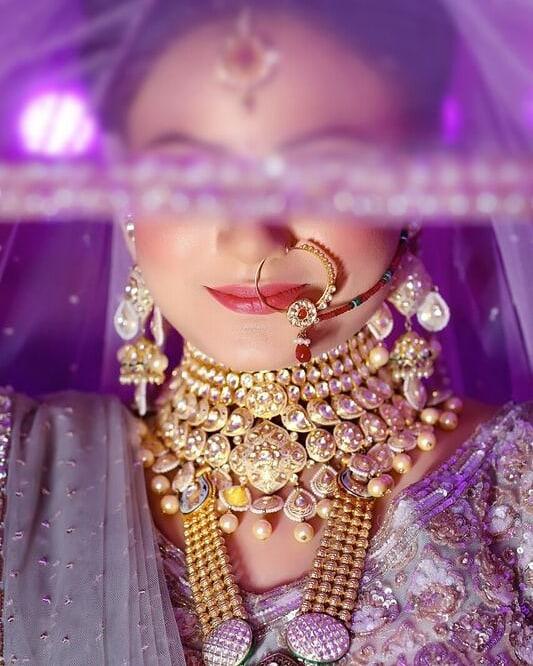 Choker necklaces are a surefire way to make classic statements on any occasions. Take a look at this grand gold plated choker embedded with pearls and with stones. To balance out the heavy neckpiece, the nose ring is kept elegant and easy.
Multi-layered necklace set with choker & earrings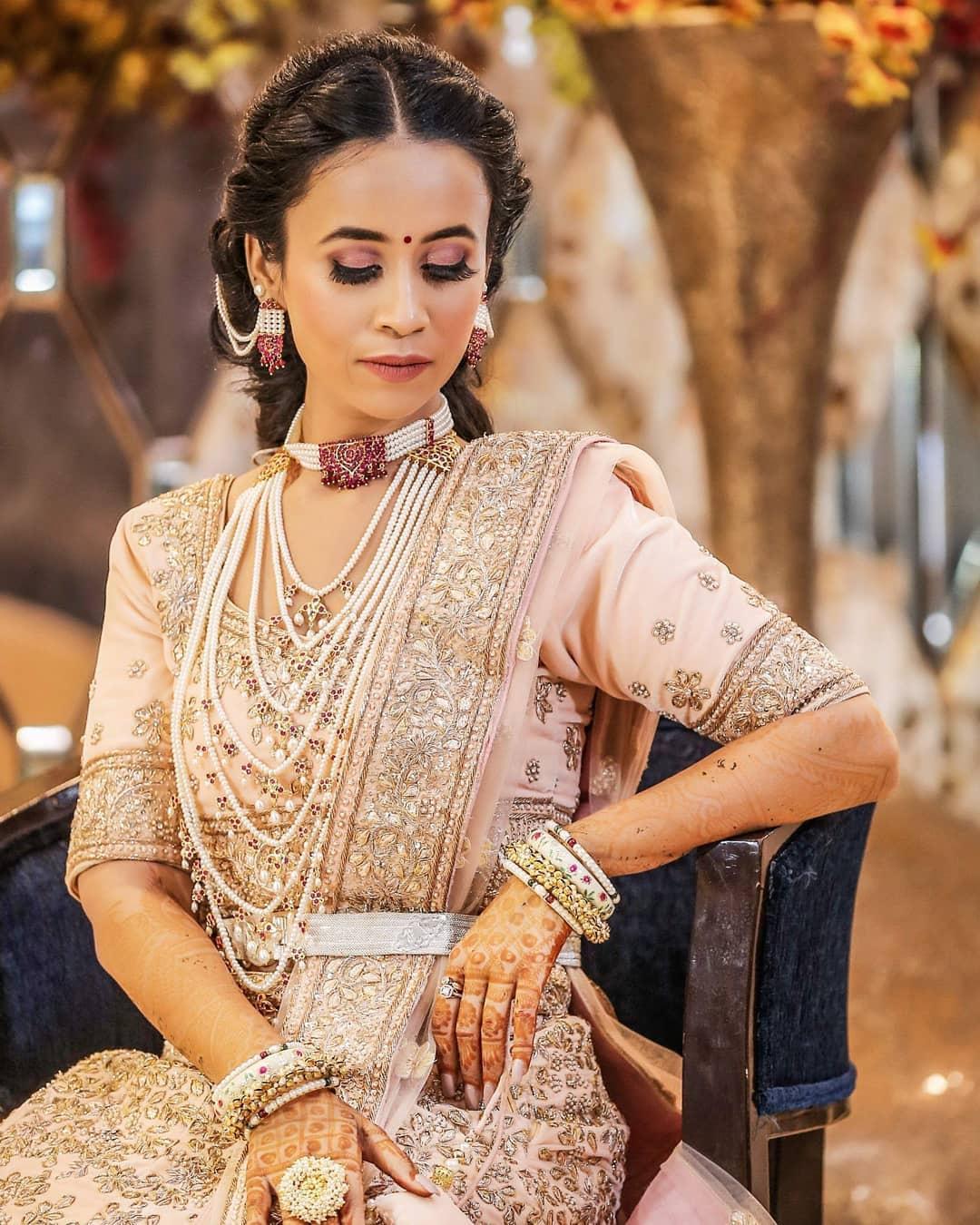 Pearl sets have their own beauty. We can't stop falling for this multiple layered pearl necklace set with rubies creating the perfect contrast with the all-white necklace. The dangling pearls are looking amazing with the layered necklace. The matching choker is adding volume at the neck area and the earrings are completing the whole look.
Broad choker set with multi-coloured stones & pearls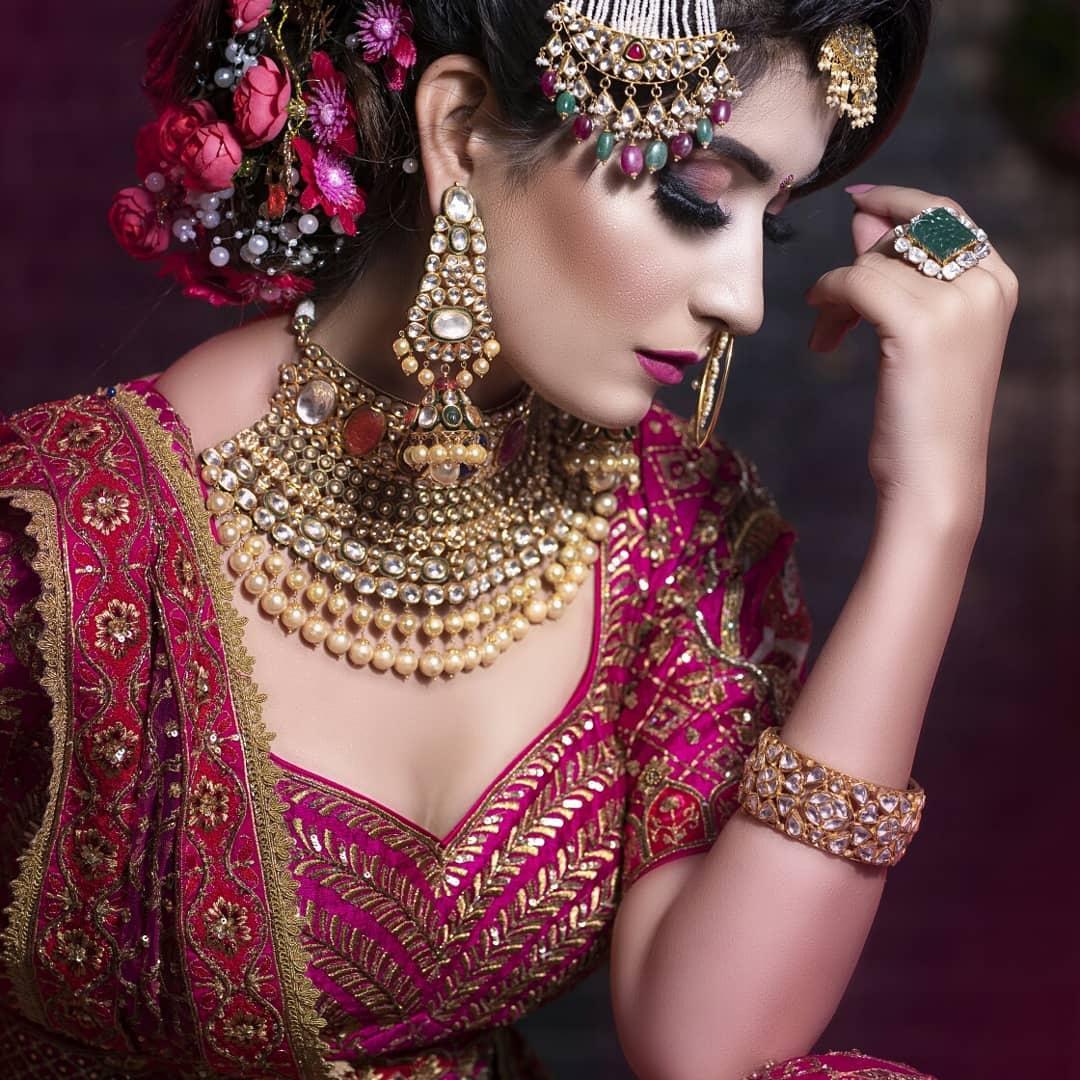 This ravishing heavy choker set is reminding us of fairytale weddings and all the feels that come with one! The multiple coloured heavy stones embedded beautifully in several rows and the cream pearls are looking picturesque and lovely.
Good jewellery is a great investment as it can be worn on multiple occasions. When you don't want to go heavy with the attire, you can always choose to make a statement with stunning jewellery instead! A grand necklace can transform an otherwise drab outfit in seconds!
Let us know in the comment section which of the above traditional jewellery designs you have got a crush on!
Got your heart set on buying traditional jewellery designs for your wedding? Check out these bridal jewellery vendors near you!