9 Bridal Nose Ring Designs for Your Wedding!
Nose rings are an essential ornament for the bride. We have curated this list of 9 bridal nose ring designs to help you choose the best designs for you!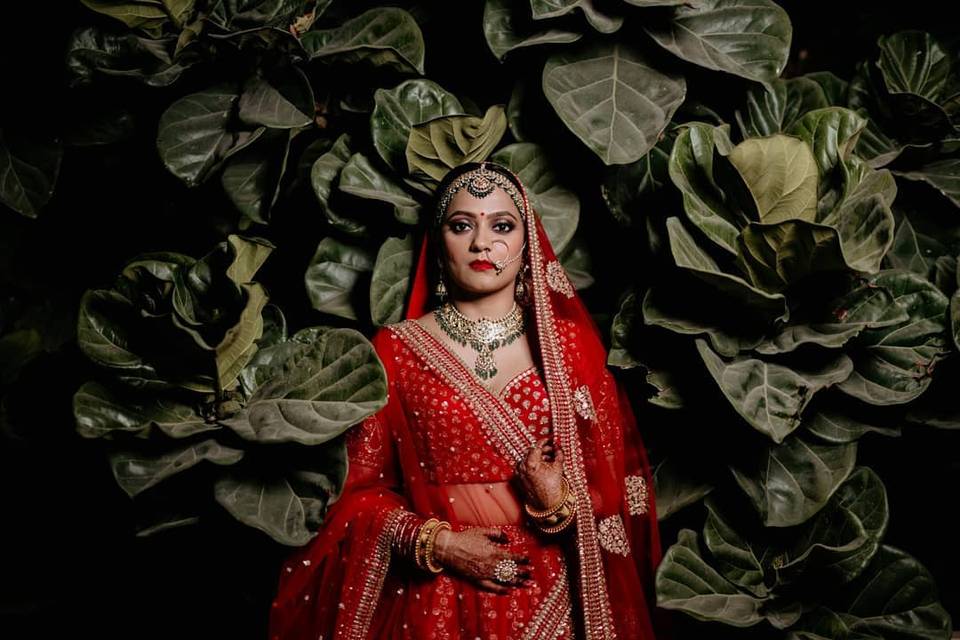 A bridal nose ring or Nath is a traditional piece of jewellery that is an essential part of the bride's solah shringaar in Hindu tradition i.e the 16 essential jewellery ornaments for the bride. Choosing the right bridal nose ring can be a tricky task, as it is separate from the rest of the jewellery set. A beautiful nose ring design can elevate a bride's look and take the wow factor up a notch.
There are a variety of stones, metals and diamonds that can be adorned on a bridal nose ring. The following are some nose ring designs that you can look at before choosing the right bridal nose ring for you.
1. Pearl studded bridal nose ring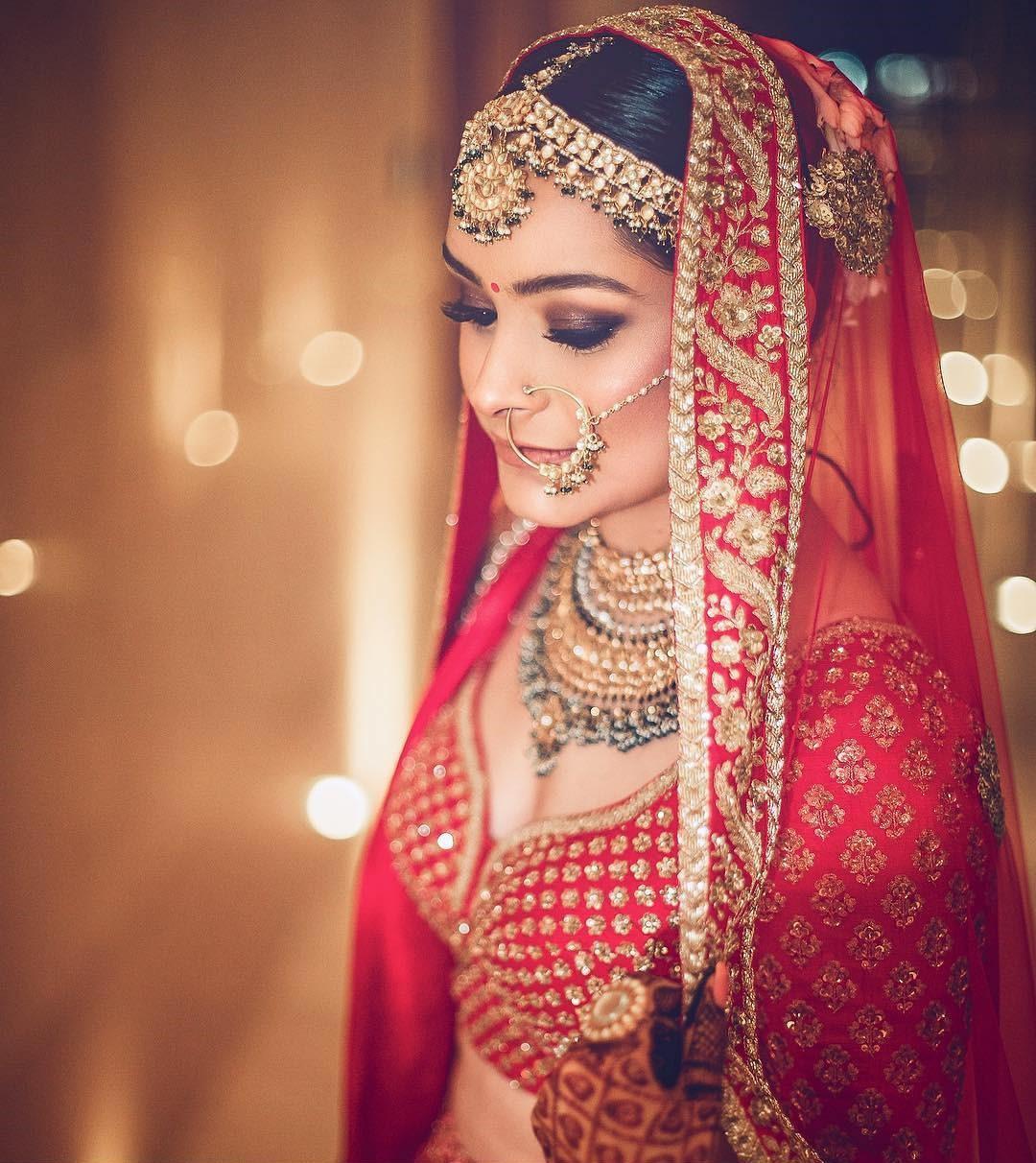 We start this list of 10 bridal nose ring designs with this pearl studded bridal nose ring. This Nath has a thin silver ring and a pearl-studded chain that connects it to the ear. This design is neither too heavy and flashy nor is it overly simple and basic. It has just the right balance to make you look beautifully elegant on your big day.
2. Floral nose ring design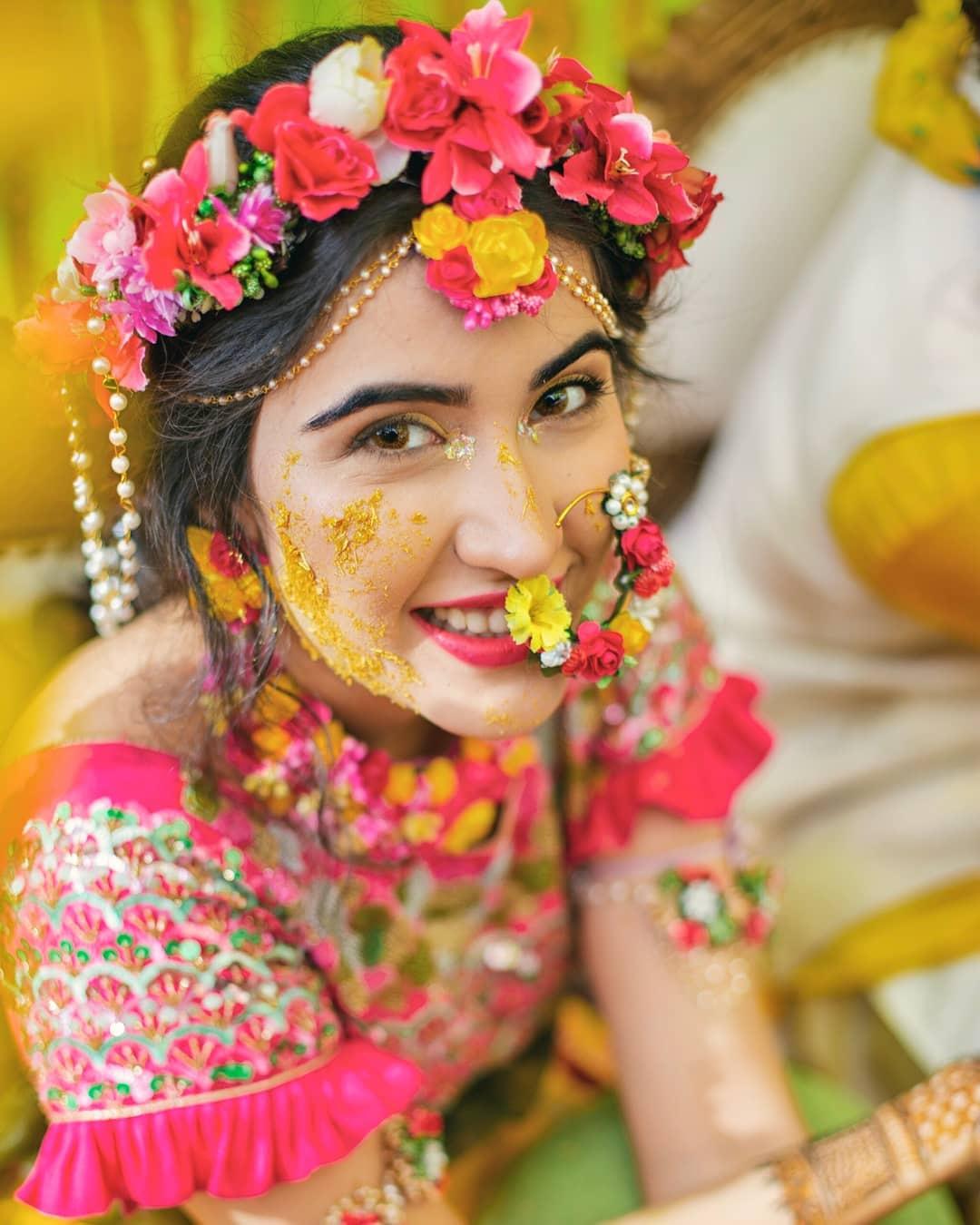 This one of the highly unique and quirky nose ring designs that you can wear during various festivities like Haldi or for a themed wedding function. The nose ring features bright and colourful flowers that complement the floral theme that we can see in the rest of the jewellery and also it seems like it was chosen, keeping in mind the theme of the event.
3. Thin and delicate pearl nose ring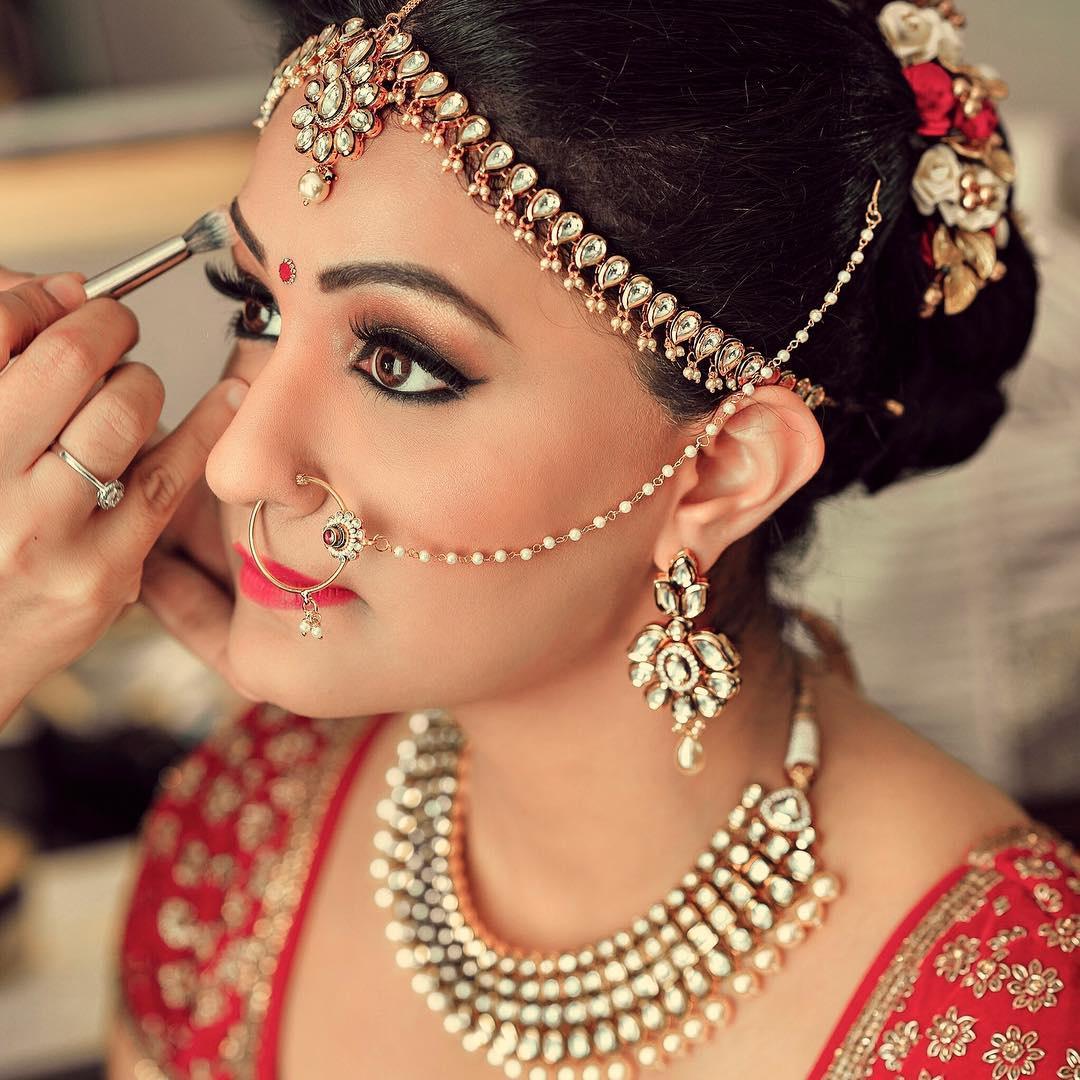 Pearls are a very popular choice when it comes to bridal nose ring designs as they make the jewellery look so majestic and effortlessly beautiful. This thin and delicate looking bridal Nath has a very minimal and chic design with its thin stone studded nose ring and an elegant pearl chain.
4. Stone adorned bridal Nath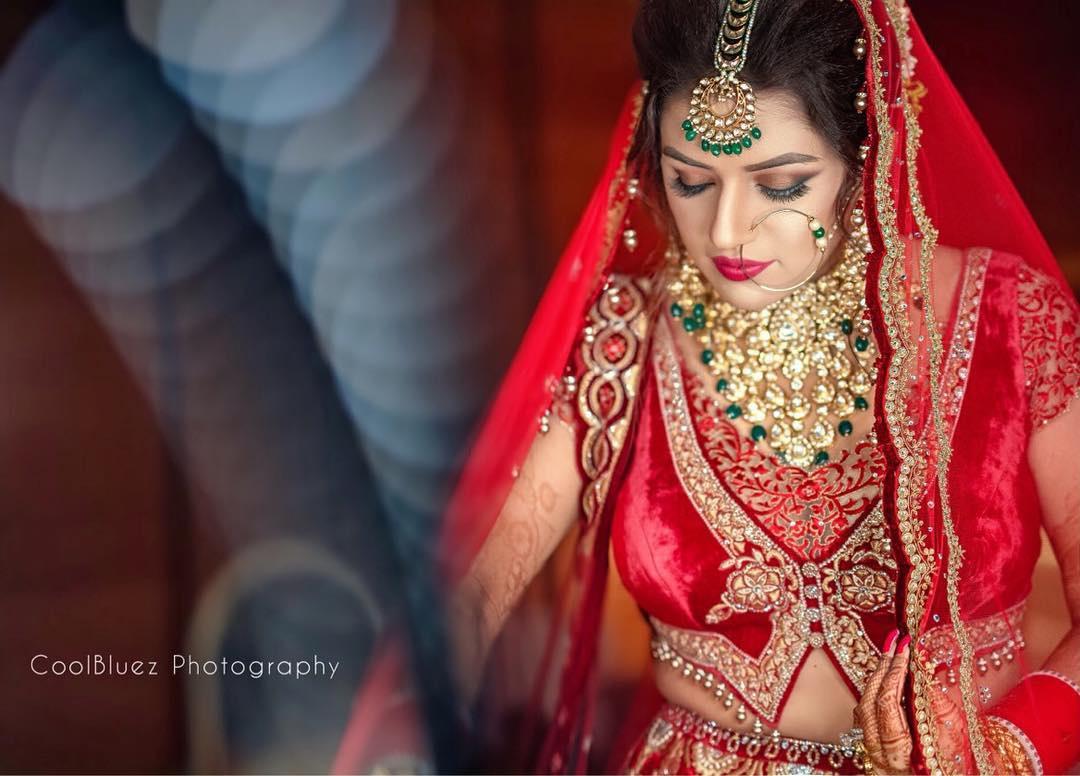 Such nose ring designs are so gorgeous. This features an extraordinarily large nose ring that covers a big chunk of the face. It is complemented by a very fine and minimal design that makes sure that you don't go overboard with the design of the bridal Nath. Such a design works really well paired with a piece of heavy jewellery set as seen in the above image.
5. Nose ring with white and gold beads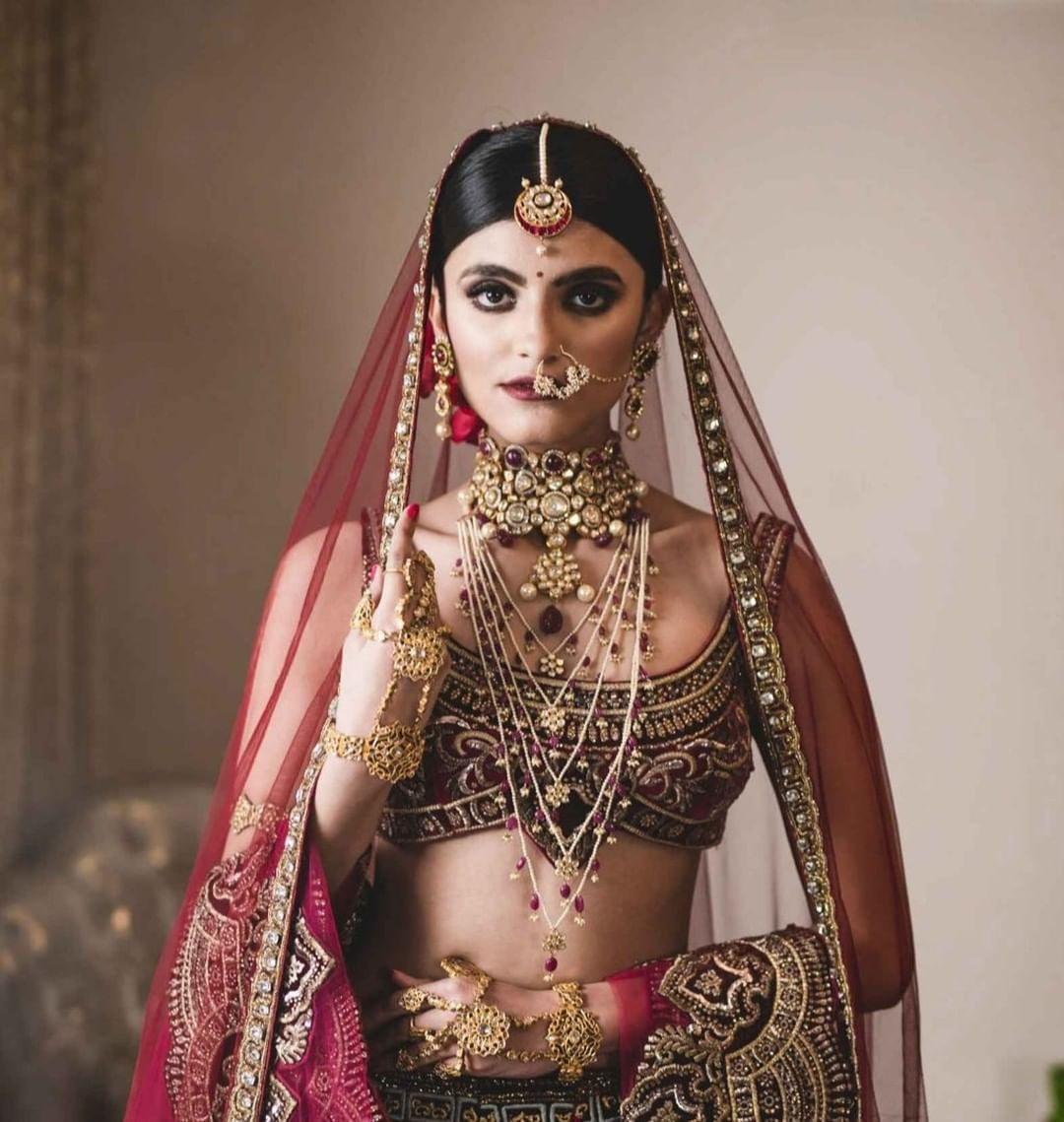 In this picture, we can see another example of beautiful and bespoke bridal nose ring designs. The nose ring is adorned with gold and white beads keeping in mind the design of the rest of the jewellery set. This design of this Nath is full of grandeur and extravagance. This nose ring is sure to attract a lot of eyeballs at the wedding and complete your bridal look.
6. Gold nose ring with a pearl chain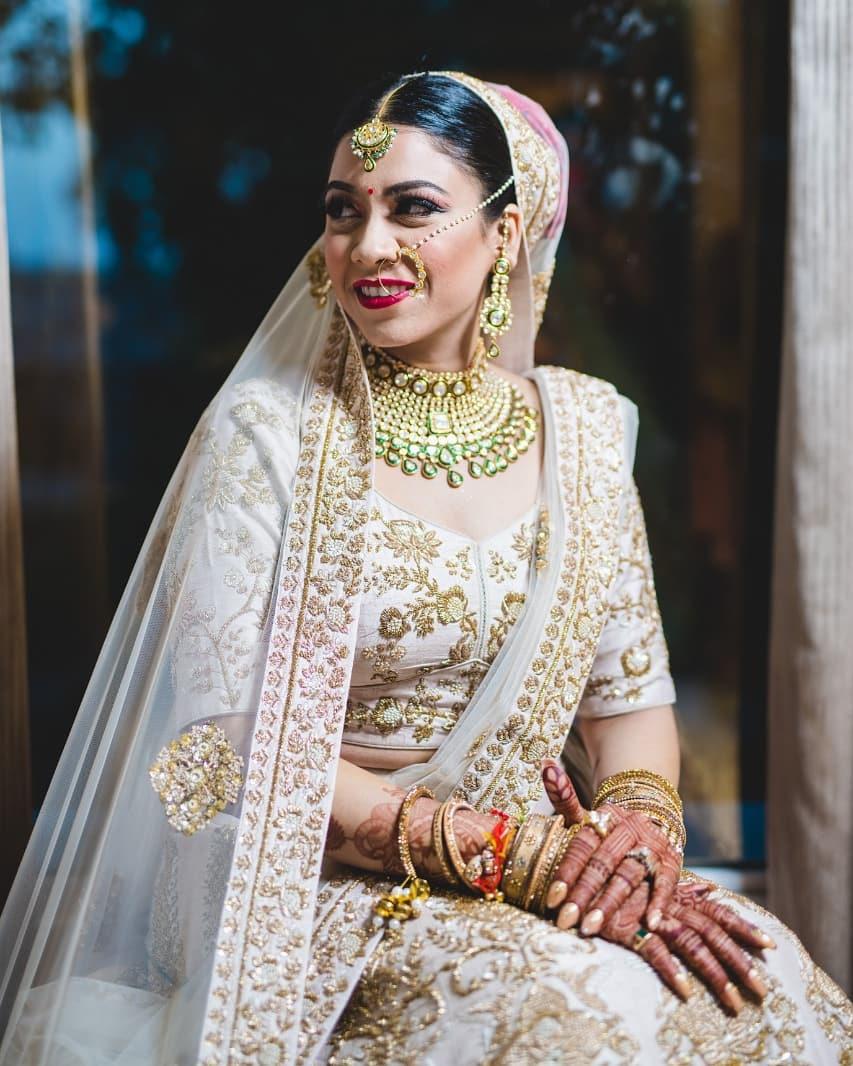 Here we have nose ring designs that feel like a fine statement for opulence and royalty. The Nath has a gold nose ring that is adorned with pearls and other precious stones making this bridal nose ring truly stand out on your big day.
7. White gold studded heavy nose ring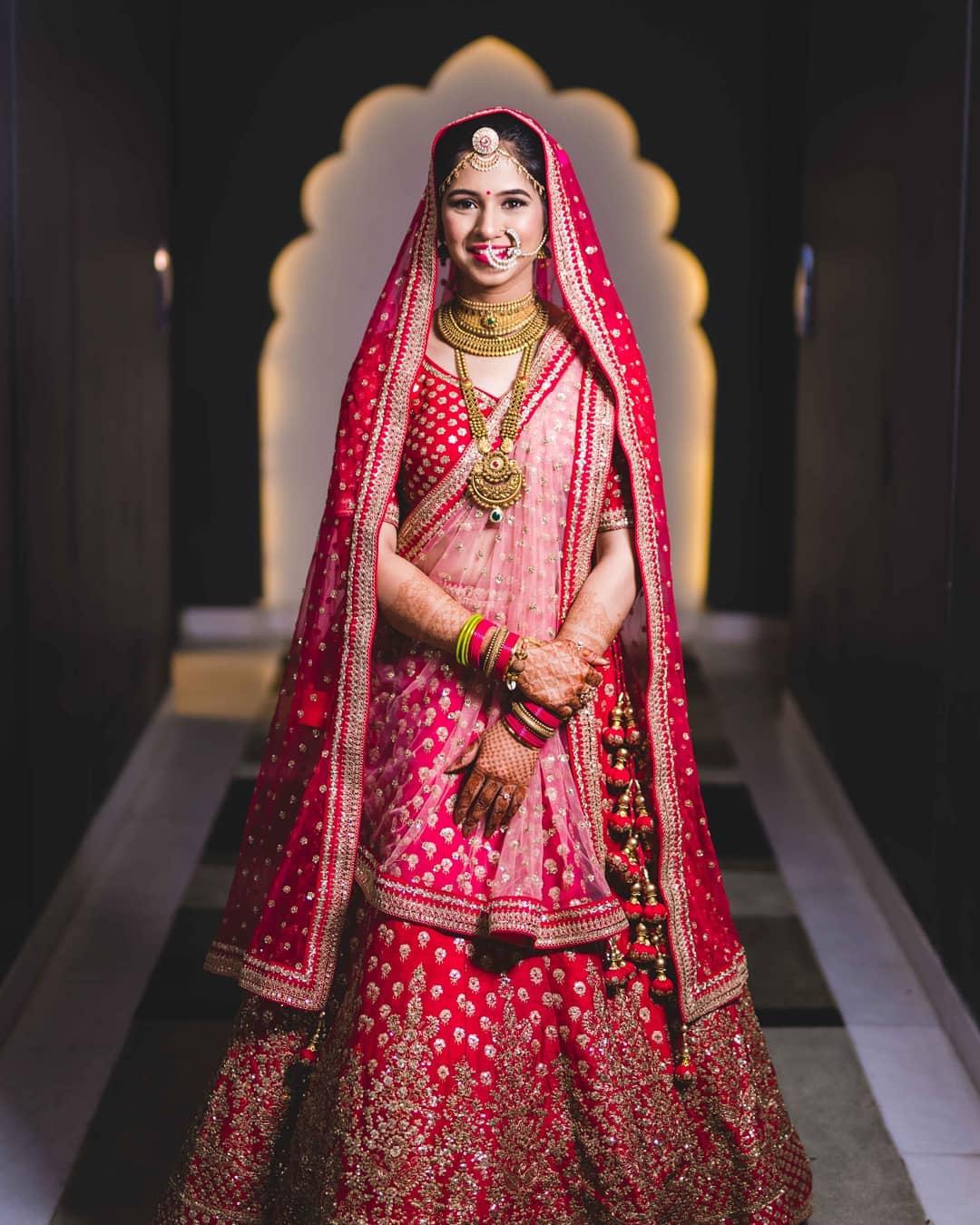 If you want to wear a nose ring that truly stands out on your wedding day and looks very elegant and beautiful, you choose to go for such bridal nose ring designs. It has an extended and unique cut for the nose ring which is covered with precious stones all over it that makes this design truly stand out.
8. Spherical stone embedded nose ring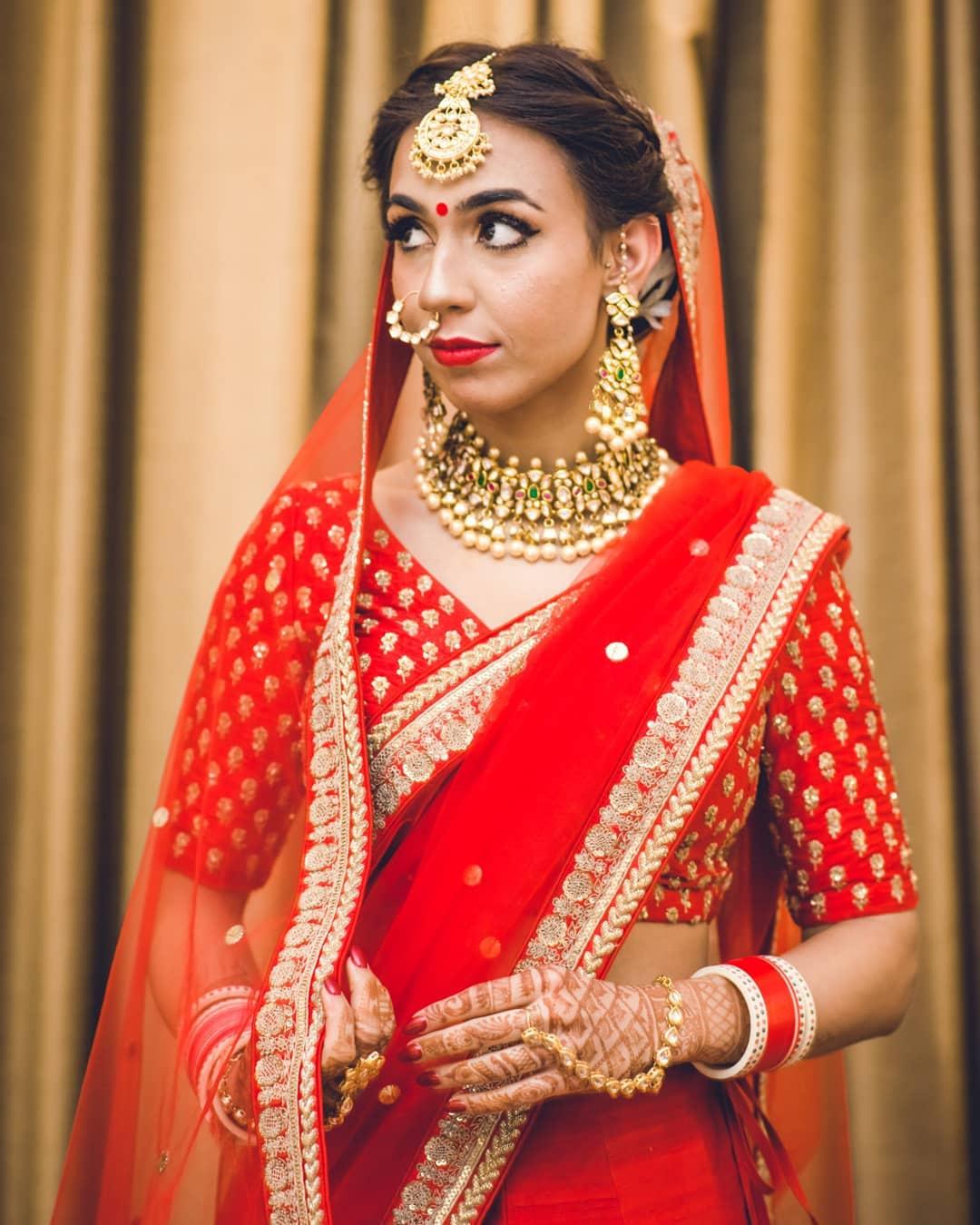 The above picture has a more subtle and interesting example of bridal nose ring designs that has a cluster of precious stones embedded in a relatively small sized spherical ring. You can go for such a design if you want to keep things subtle and classy with your bridal nose ring.
9. Extravagant stone design bridal Nath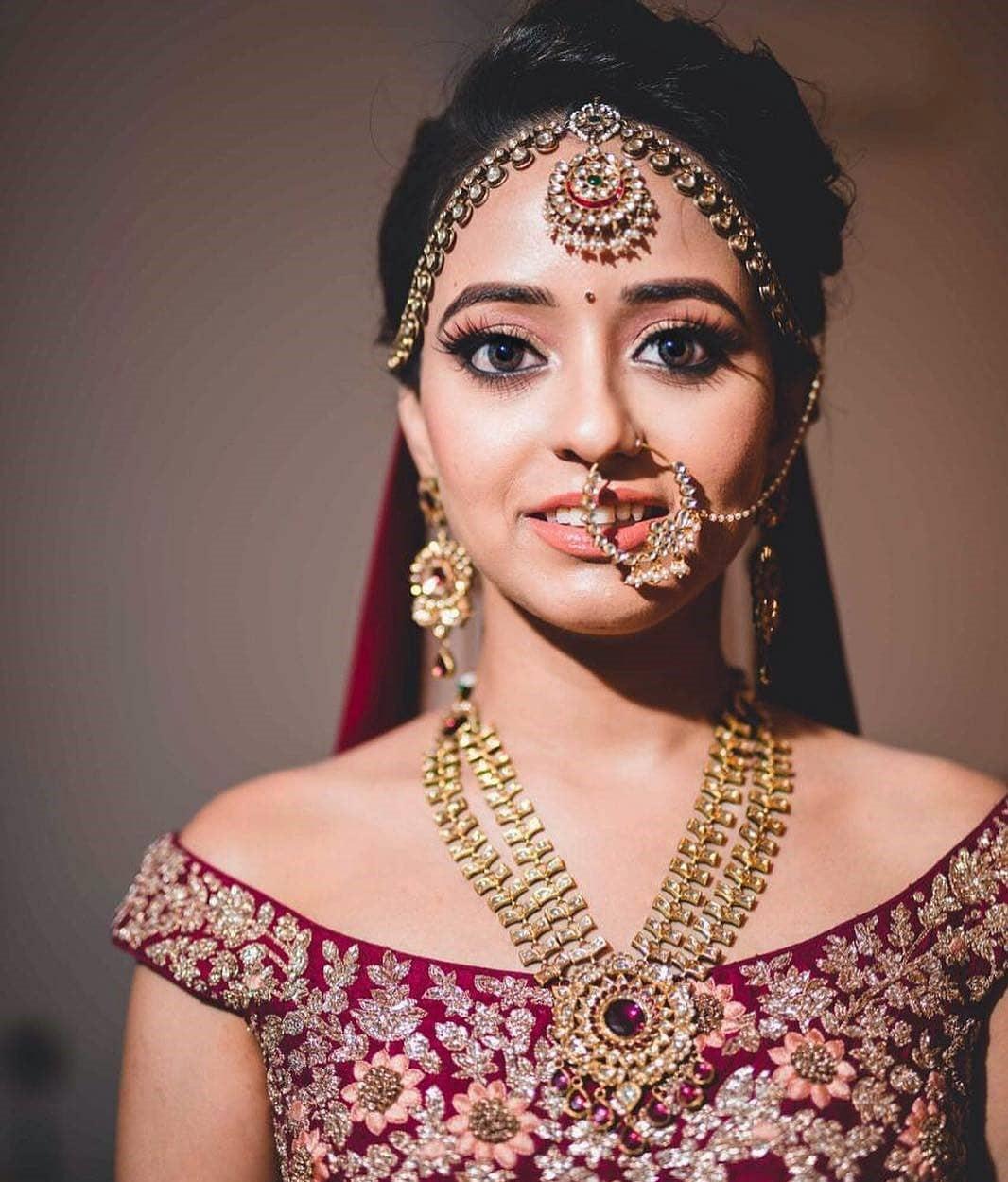 Such bridal nose ring designs are perfect for the bride. This one is another fancy Nath that you can wear on your long-awaited D-day. There is a beautiful and unique work on the nose done in gold and other precious stones. It is a relatively heavy nose ring which makes it a good option to pair with a relatively light jewellery set, giving balance to the complete look.
Bridal nose rings are an important element of the bridal jewellery and can make or break the entire look. The Nath symbolises the bride getting into a new phase of life on her wedding day and is a distinct symbol of marriage.
You should choose from various nose ring designs keeping in mind the rest of the jewellery to give the right balance. We hope this list of nose ring designs inspires you and helps you choose the right nose ring for your wedding day.
Wondering where you can get these? Check out these jewellery stores near you!