Dulhan Jewellery Set: This Is How You Can Pair Different Styles With Different Outfits
One of the most important part of a bride's trousseau is the dulhan jewellery set that she would exhibit on her wedding. As these can be available in different designs and styles, let's have a look at some of these pieces!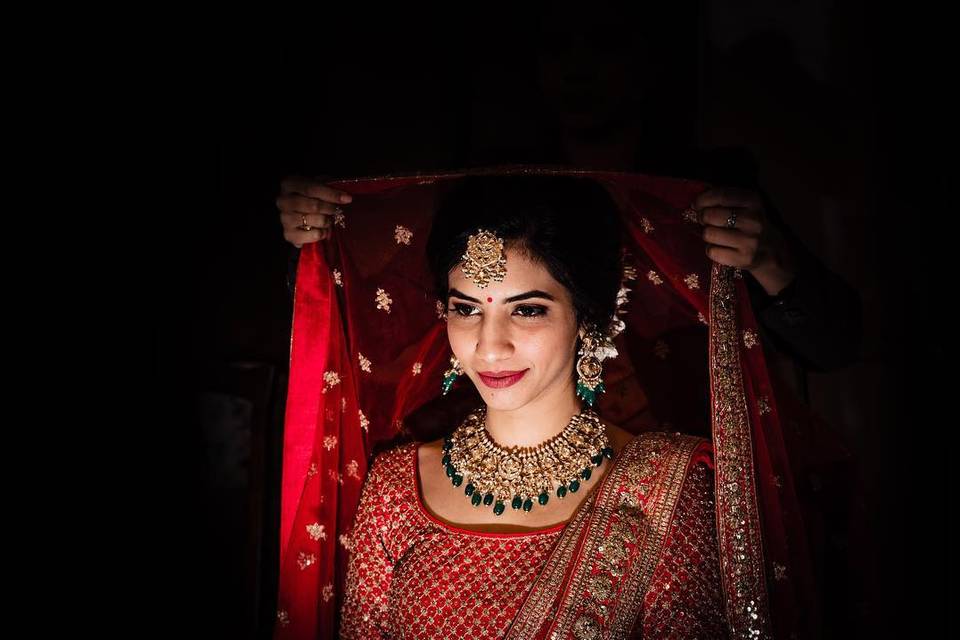 A bride needs to look flawlessly beautiful on her wedding day. This involves wearing the perfect wedding ensemble, the right dupatta, natural bridal makeup, a nice bridal hairstyle and the correct dulhan jewellery set. You can't just don any jewellery with a wedding lehenga; you need to think and figure out what would go with it perfectly! It's not always that you wear gold jewellery with wedding lehengas, or Nizam's pearls with a bridal silk saree!
You should decide about the dulhan jewellery set on the basis of the bridal attire that you have selected for your wedding day. If you're confused about what type of jewellery goes with what kind of attire, hop on and get to know how to style a wedding attire with a dulhan jewellery set.
1. Minimalist Gold Jewellery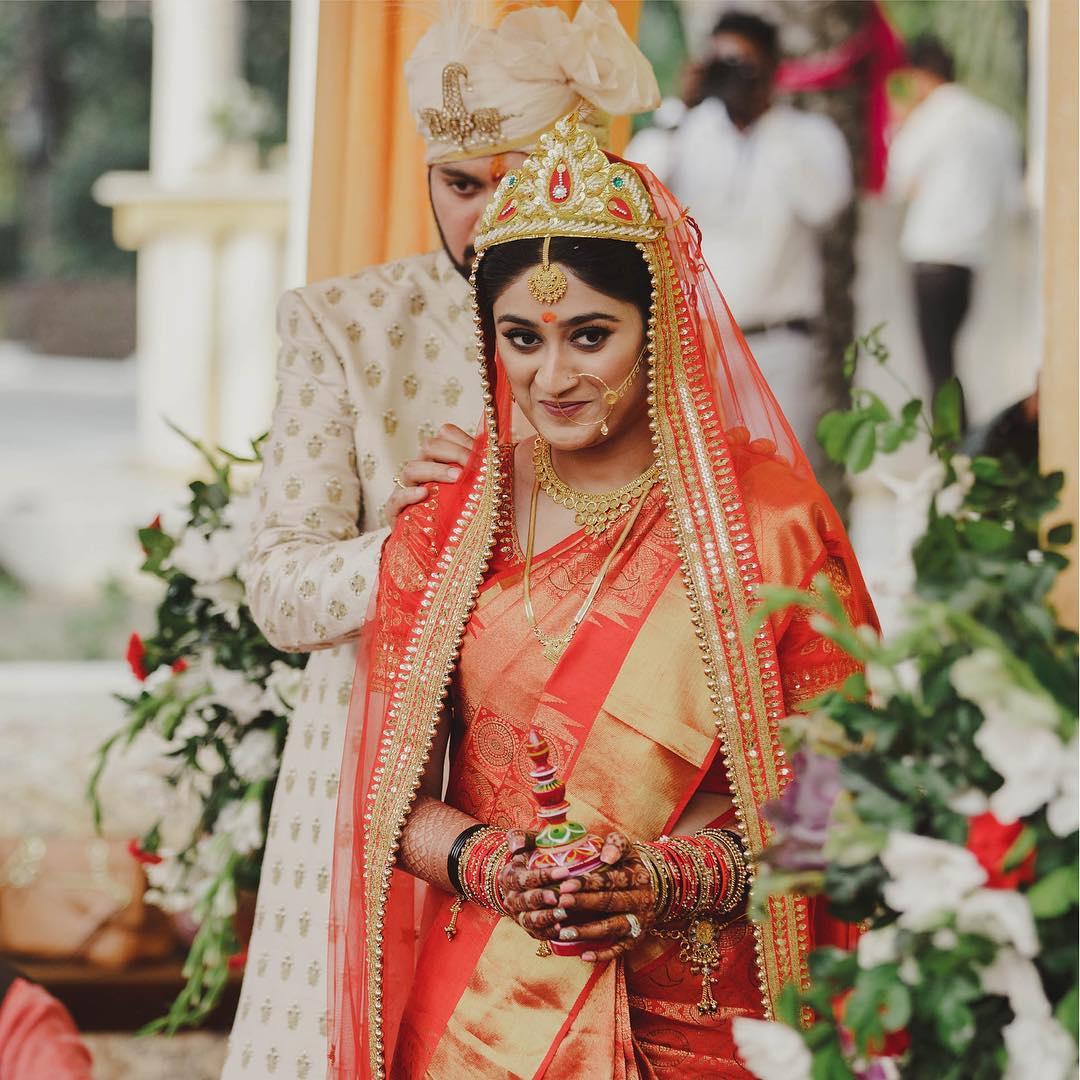 If you are wearing a red and gold dual saree with a sheer dupatta on the top to cover the head, then you don't need to don chunks of gold jewellery with this bridal attire. Along with a small gold Maang Tikka, you can wear a long gold chain and a small gold necklace, apart from the gold Nath. As the saree shines in gold due to the embroidery on it, the jewellery has to be gold too, and not diamond or silver.
If you wish to, you can add on some gold bangles and even a gold Kamarbandh, but that's according to your preference. Make sure that the border of the dupatta also has gold embroidery to match with your attire. This type of minimal dulhan jewellery set will work on this bridal attire very well!
2. Diamond Jewellery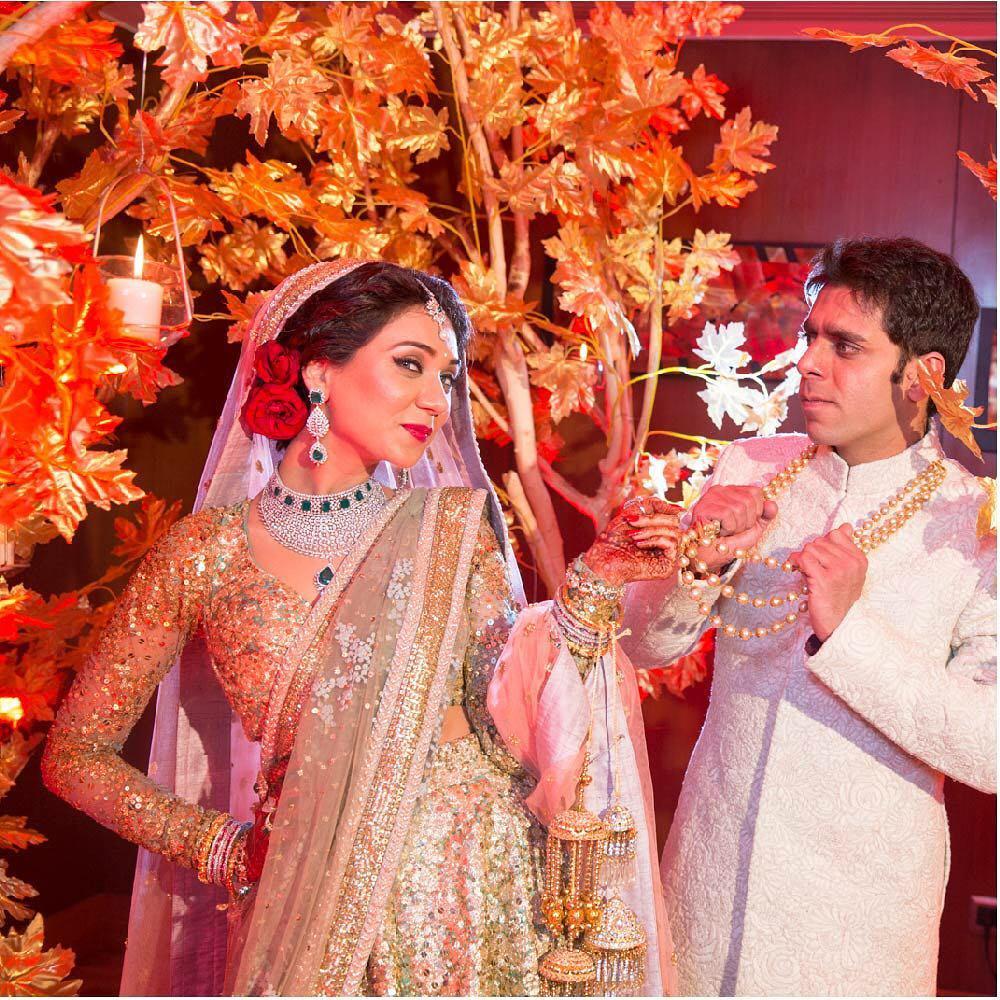 Diamond jewellery is usually the most common option for brides and is worn more than gold jewellery. However, when you have donned a sequined gold and silver lehenga, wearing gold is not an option. You must go for a shiny dulhan jewellery set with diamonds, like the one shown above. Created with green gemstones, it includes a diamond Maang Tikka that will look quite graceful on your head. Apart from that, it includes a huge neck piece that shines with elegance on the neck and has been decked with green gems as well.
Paired with it are the diamond earrings studded with green gems. In total, this dulhan jewellery set looks flawless for such a bridal attire and is your go-to option if you are choosing a bridal ensemble like this.
3. Gemstones Jewels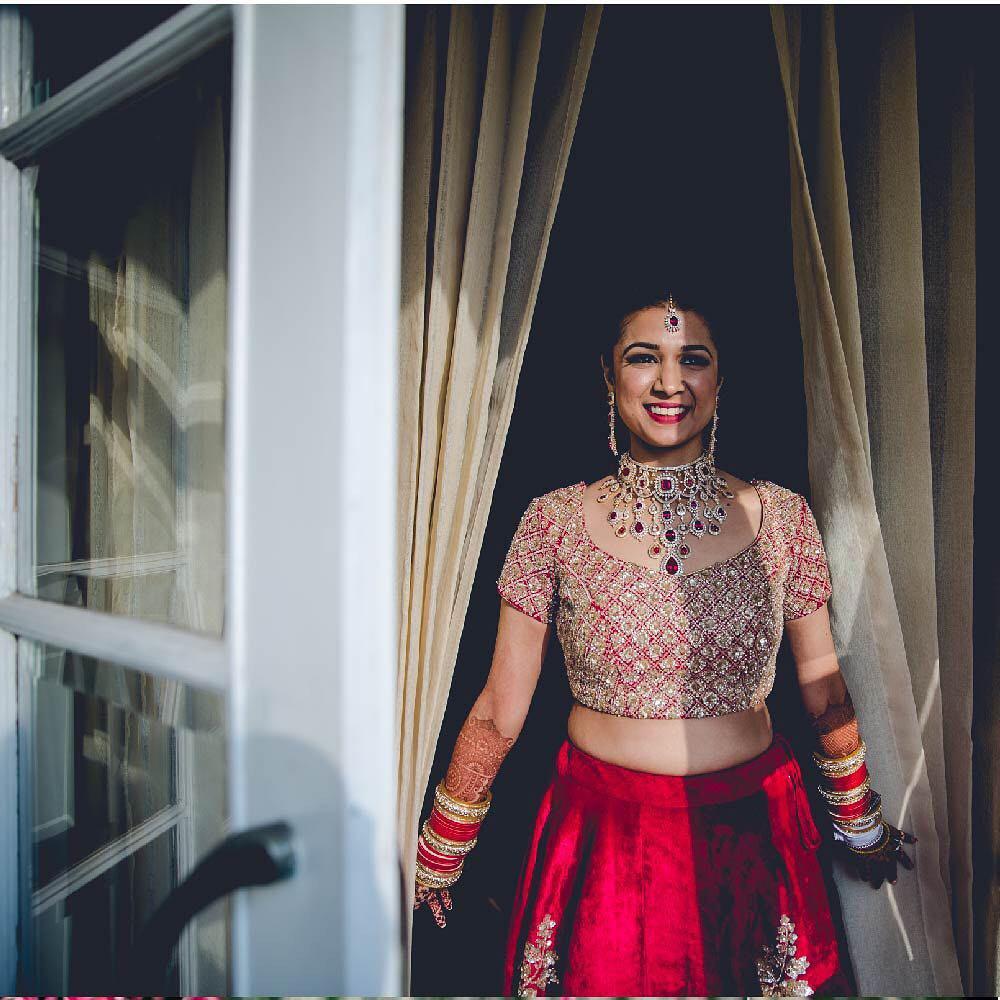 A red bridal lehenga is like a mandatory attire when someone wants to get married. Imagine a red velvet lehenga with silver floral motifs and a red velvet choli with silver embroidery spread all over like wildfire. Doesn't it look gorgeous? Well, it can look flawless with red gemstones based dulhan jewellery set. Paired with glittering diamonds, this style has been paired with the garment due to the silver embroidery.
With red gems that match the velvet bridal ensemble and diamonds that match the embroidery, this dulhan jewellery set conquers the bare neck of the bride and looks exotic due to the pairing. Apart from that, there is a pair of long diamond earrings studded with gems that will dazzle on your ears.
4. Kundan Jewellery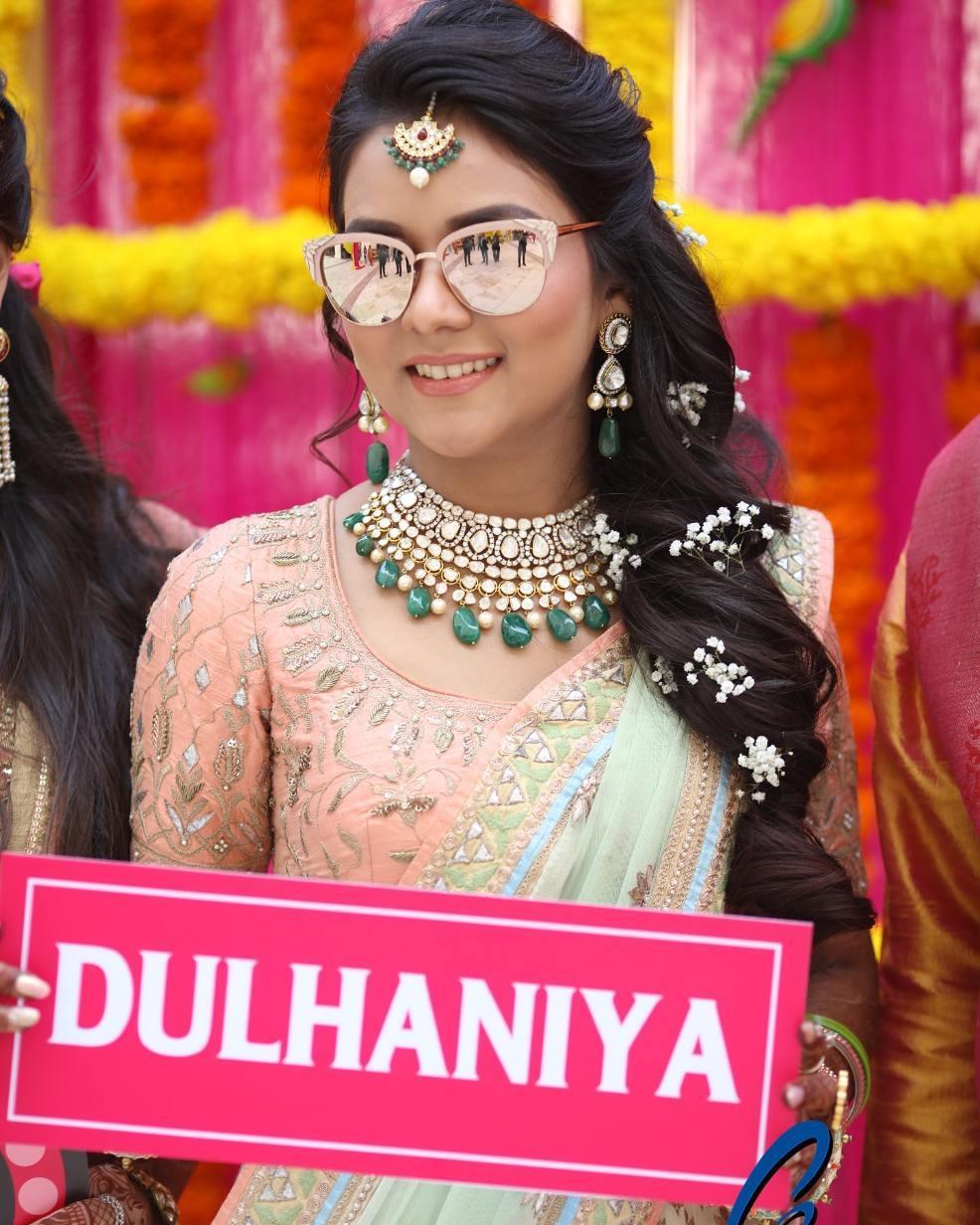 Kundan jewellery can go with all types of wedding ensembles. No matter whether it is red or pink, peach or white, Kundan can be your go-to dulhan jewellery set and can be worn in different designs and styles. Created with precious and semi-precious gemstones, you can wear this neck piece with green or red gemstones, as per your wish. The uncut diamonds on the necklace will be shining and glowing. You can wear a bigger or smaller dulhan jewellery set, according to your preference. Along with a small Maang Tikka, there should be a pair of Kundan earrings designed with gems. These gemstones add to the beauty of the Kundan dulhan jewellery set.
5. Temple Jewellery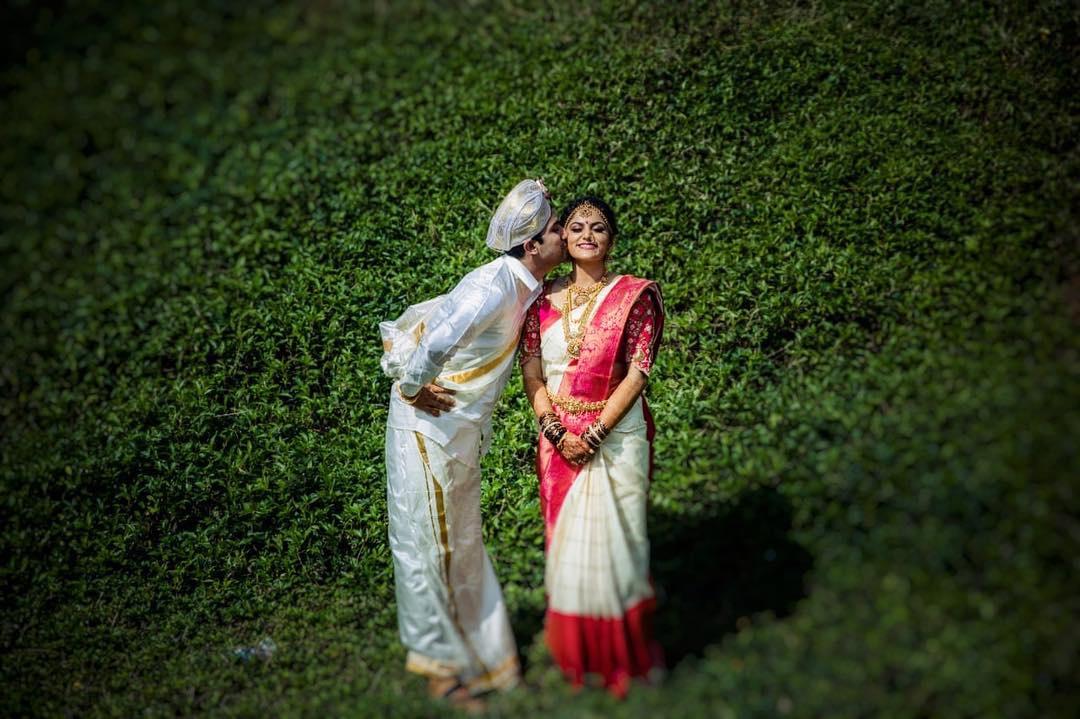 Made up of chunks of gold, the temple jewellery is an ancient style of dulhan jewellery set, which was first made to decorate Gods and Goddesses. Worn by South Indian brides, they are generally paired with silk Kanjeevaram sarees which look exquisite with gold jewels shining on them. This dulhan jewellery set consists of a long necklace and a shorter necklace which sticks to the neck. Apart from that, the bride wears a gold Kamar Bandh, Baaju Bandh and a Matha Patti. These brides are a delight to look at and look picturesque during their wedding.
These wedding jewellery styles are the most common ones that are chosen by people and are quite appealing as well. With such beautiful types of dulhan jewellery set available to you, you can easily style yourself for your wedding!
There are many different places where you can buy exquisite jewellery. Check out our list of jeweller vendorss who can help you!