Indian Ethnic Jewellery Pieces You Should Wear to a Wedding!
Puzzled about the types of jewellery styles and how to style them? You are on the right page, so browse through these Indian ethnic jewellery options now!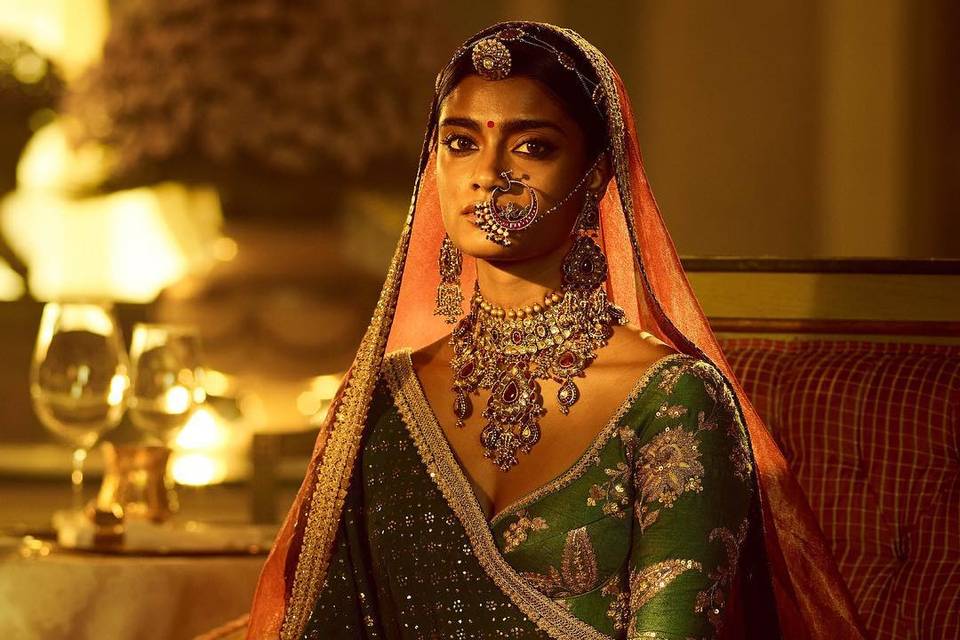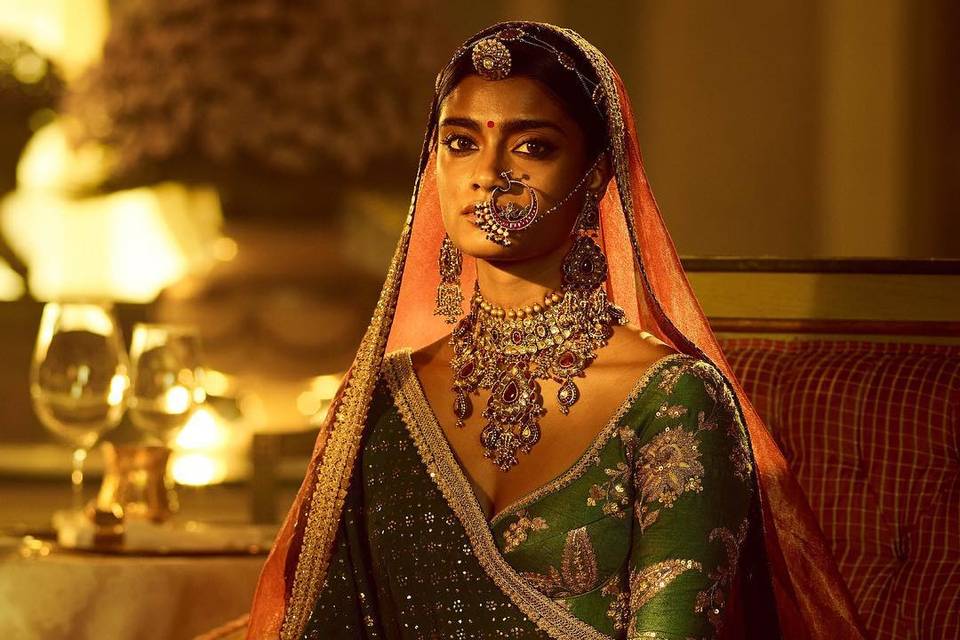 Image Courtesy: Sabyasachi Jewelry
There is no such thing as enough bling. Women in India know that jewellery and fashion go hand in hand. On the auspicious wedding affair, the focus lies in what type of jewellery the girl is being gifted by her parents and her homies, which is why brides often worry about the jewellery pieces they should wear.
You can find a variety of jewellery under the main umbrella of Indian ethnic jewellery. Different regions have different specialities that vary with the technique or craftsmanship. These jewellery pieces also vary on the basis of the land's history – for instance, Nizams in Hyderabad popularised Hyderabadi jewellery, while temple architecture gave birth to South Indian temple jewellery.
Let us check out a few Indian jewellery pieces that you can style for your wedding ceremonies!
1. Rich Rajasthani Jewellery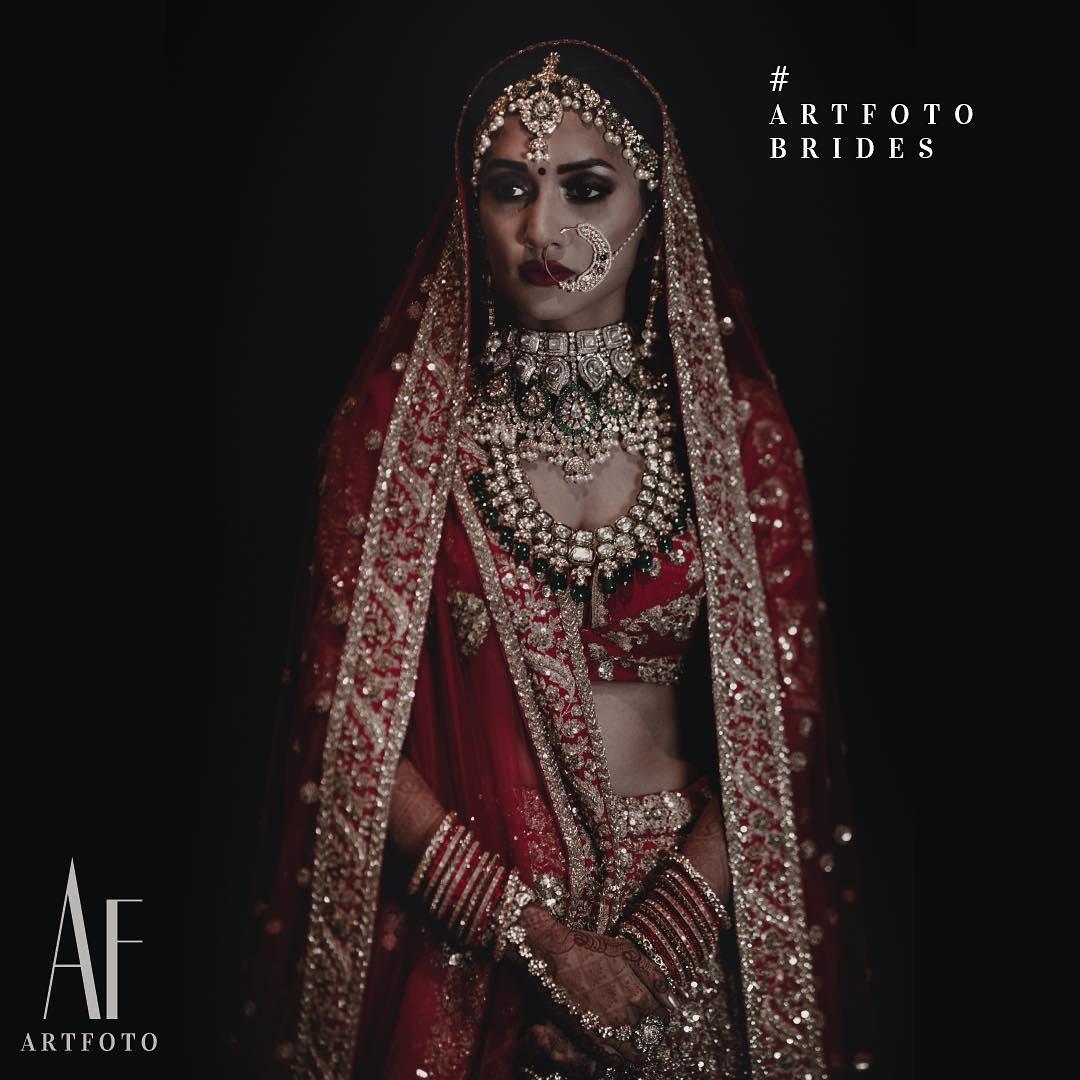 One of the richest parts of Rajasthani culture is their jewellery. The state is famous for its Rajputana Jewellery which has Kundan, Pearls and Meenakari as a part of its ethnic collection. This can be customised in traditional or contemporary designs. The tribal jewellery is popular amongst the Rajasthani women and is highly in demand.
Streets of Jaipur are famous for such jewellery so if you want to dress up as a rich Marwari bride, try getting your hands on Rajasthani jewellery from local markets.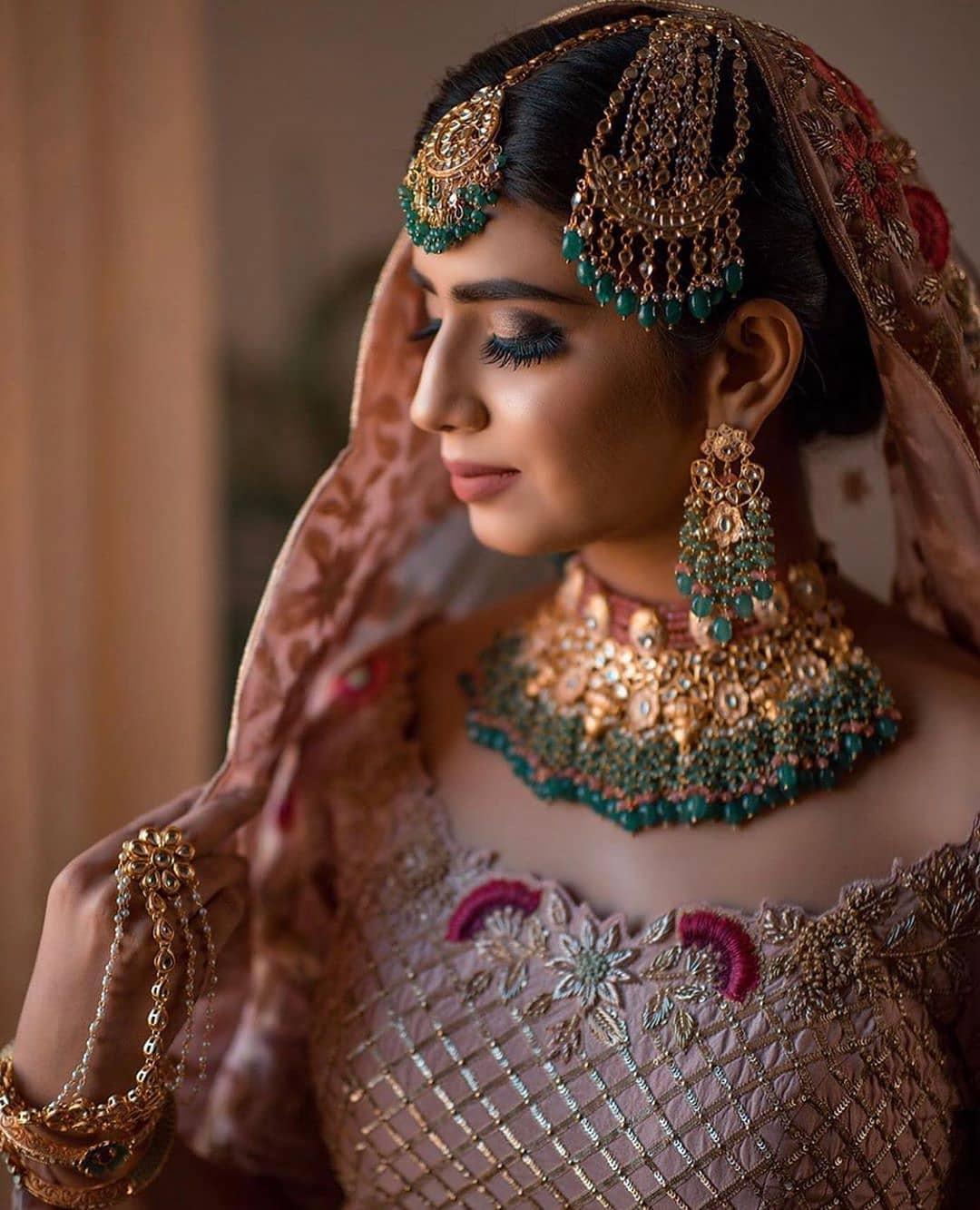 Image Courtesy: Gogi Studios
Kundan is a type of gold jewellery that originated in the courts of Gujarat and Rajasthan. Kundan is the purest form of molten gold used and is highly refined. It is fondly known as Bikaneri jewellery, and flourished under the Mughal Era quite a bit, which is why there is a regal air associated with it. Remember Aishwariya Rai in Jodha Akbar? Her jewellery was certainly fantastic!
Indian ethnic jewellery, especially Kundan, is truly influenced by the royalty of Rajasthani and its traditions.
2. The miracle of Hyderabadi Pearls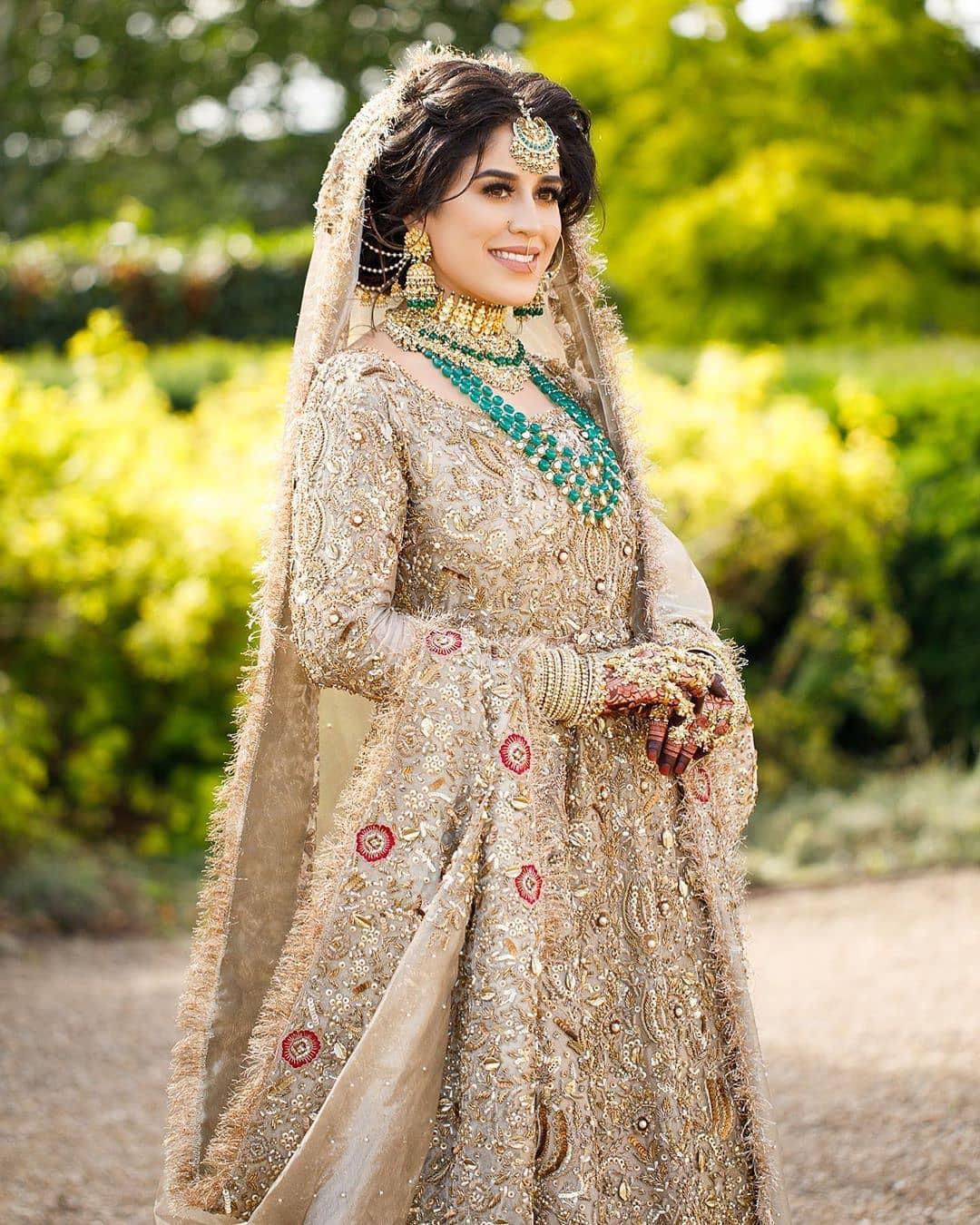 Image Courtesy: Memoirz
A pearl is a marine jewel. This jewel has been a part of the women's fashion scene for over 6,000 years! There is a huge industry of skilled labour in Hyderabad that has shaped the pearl jewellery market. Due to the sheer variety of pearls in Hyderabad, you can find these jewels for different price points, ranging from ₹50 to ₹500 per gram.
Lad Bazaar and Pather Gatti are two old areas where you can find the most unique pearls and Indian ethnic jewellery made of them. If you are in Hyderabad, you invest in at least one pearl ornament. Also, did you know that it is healthy to wear a pearl-embellished ornament as it is said that pearls are therapeutic in nature?
Fashion Tip: If you are wearing a pastel outfit, Hyderabadi pearls can add extra charm to the final look.
3. Semi-precious & Malabar Punjabi jewellery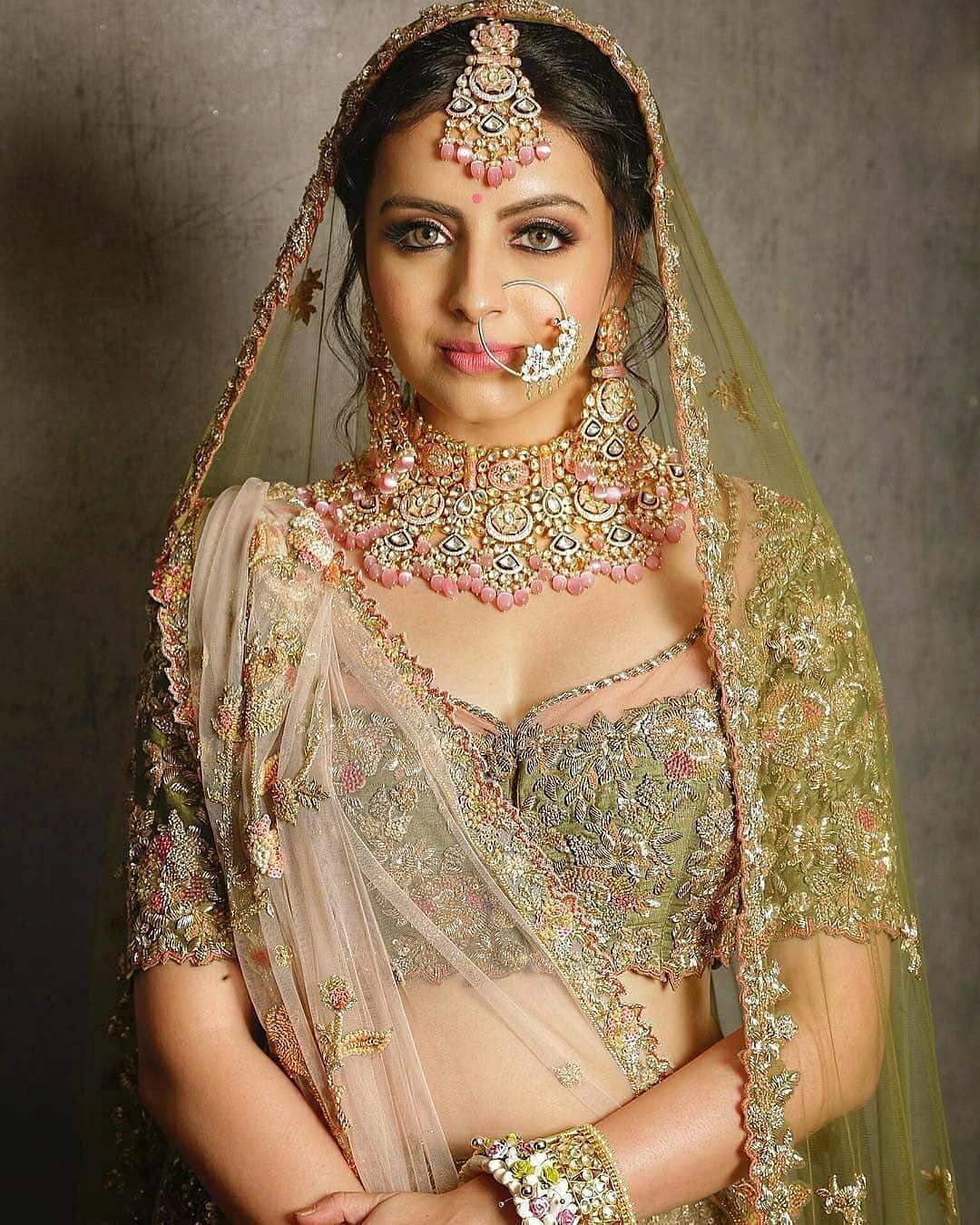 Image Courtesy: Neha Adhvik Mahajan
In a Punjabi Wedding, the Maang Tikka and a bracelet are two key elements that make up the bridal look. A Punjabi or a Sikh bride always carries a Maang Tikka on the forehead with her head covered with a Dupatta and this demure look is what makes the bride stand out. You can visit Chandni Chowk Market in Delhi and find some really elegant pieces for your wedding day.
Style Tip: Wear a heavy Patiala suit and a heavily embellished nose ring and you will be half decked up already! The only thing remaining is the lehenga!
4. Kaan Baala straight from Bengal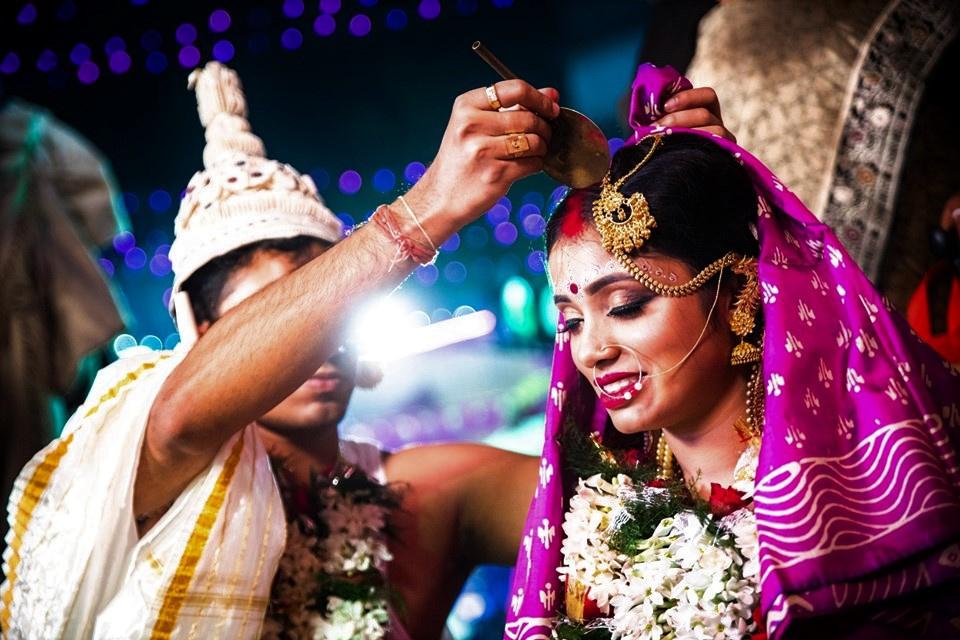 When we talk about Bengali weddings, the first thing that strikes our mind is the brides loaded with gold Indian ethnic jewellery, with the Kaan Bala being a popular choice amongst many women. Kaan in Bengali means ear. The great Kaan Baala is an earring that is designed in such a way that it mimics the shape of an ear.
Did you know that a minimum of 15 grams of gold is required to design a Kaan Baala? If you are looking for something intricate and trendy, do try this style of Indian ethnic jewellery. You must own at least one pair of these as they complement the traditional silk saree.
5. Temple Jewellery from the South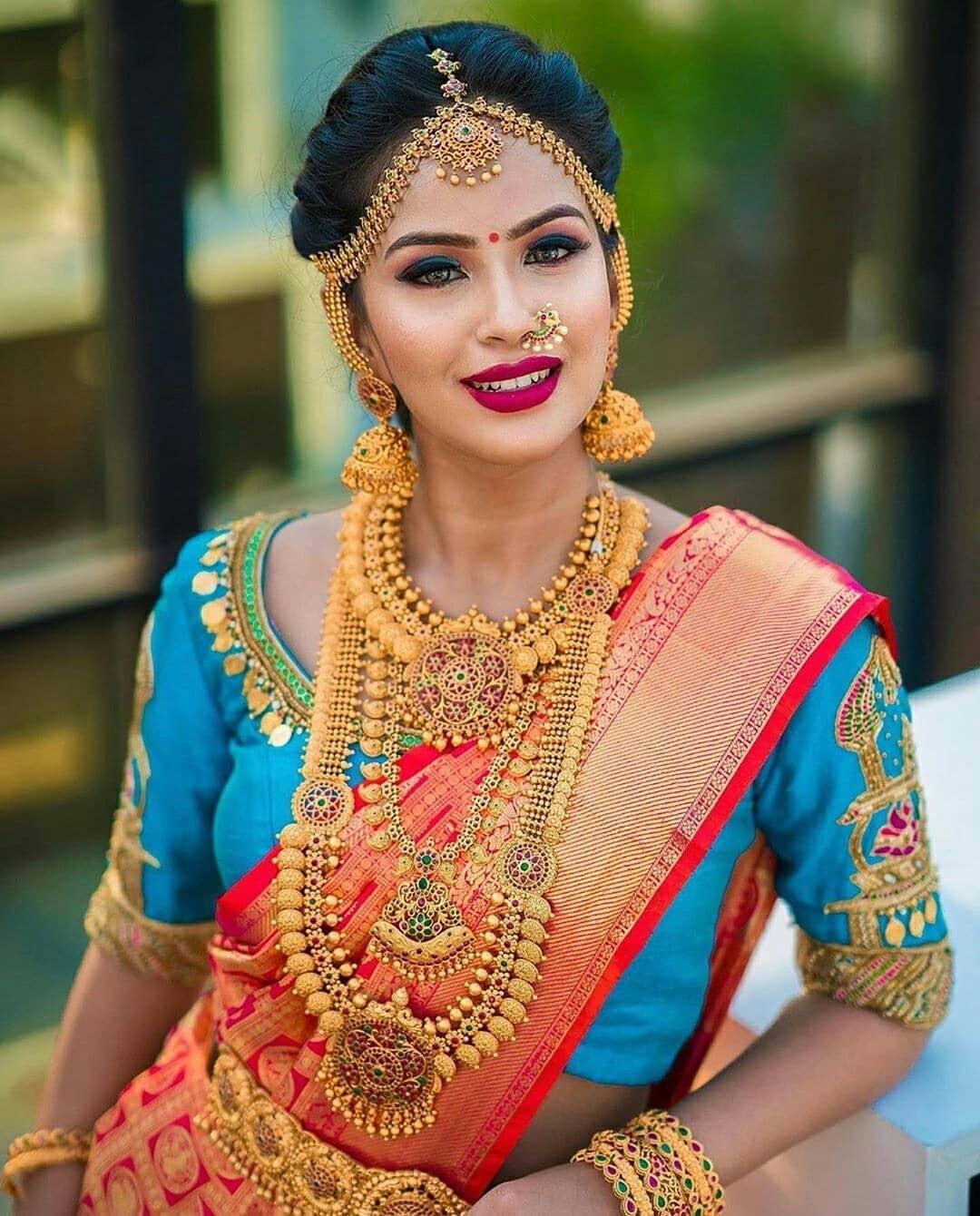 Image Courtesy: Rahul Ravindran
The temple jewellery originated in South India. It was first worn by classical dancers but now is worn by most brides. The gold temple jewellery also brings luck to the brides, which is why this Indian ethnic jewellery is so popular. You can also pick pieces that have motifs such as lotus flowers, cranes or crocodiles, apart from the images of Gods and Goddesses that are so strongly associated with this type of Indian ethnic jewellery.
Indian ethnic jewellery has priceless historical value and even has a strong demand overseas. Make sure you look after the jewellery pieces, as they demand a lot of care. These may not always be original - you can play around with artificial jewellery as well. Explore the famous local markets in your region and get your hands on your perfect jewellery set.
You must check out one of these jewellery stores near you to find some of these stunning Indian ethnic jewellery pieces and look like a dream on your big day!