Add the Royal Hyderabad Pearls in Your Wedding Jewellery!
Pearls can make you look extravagantly beautiful at a wedding. Following are some ways you can incorporate Hyderabad pearls in your wedding jewellery.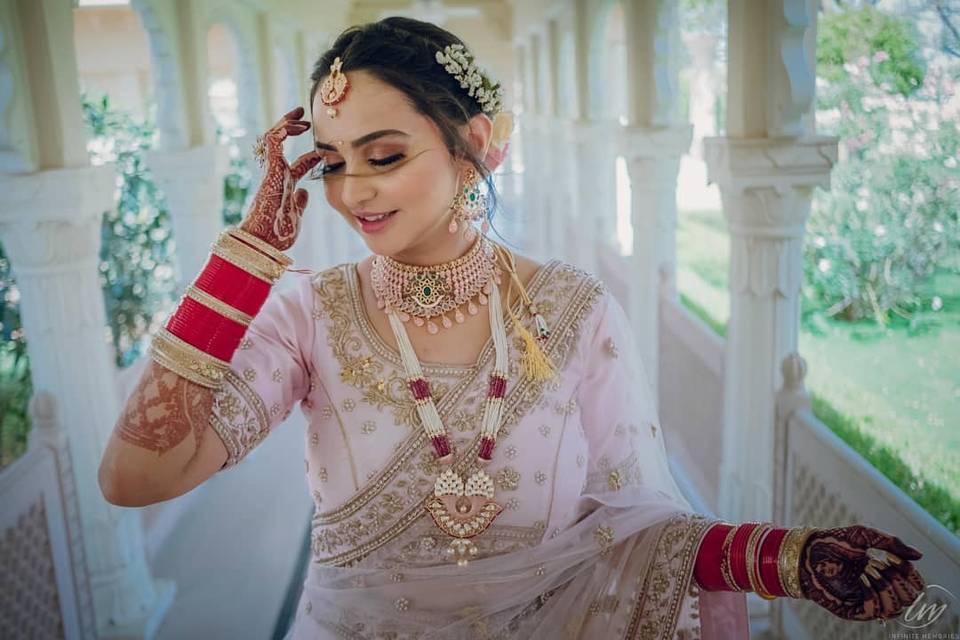 Hyderabad is often referred to as the 'city of pearls' in India. The craftsmanship and the eye for detail that the pearl jewellery designers have in this city is truly unmatched. This reputation comes from a royal history of the city. It is said that the Nizams that ruled over the city more than 300 years ago had a great fascination for pearl jewellery and it is them, who made Hyderabad the hub for the best pearl jewellery makers. The city has always been a centre for royalty and opulence which has led to a thriving pearl trade. Even today, Hyderabad Pearls are considered the best of the kind in the whole country.
Pearl Jewellery is one of the most popular types of jewellery along with Diamonds and Gold when it comes to weddings. It is the ultimate statement of extravagance and bling. If you want to adorn the best pearl jewellery during a wedding, nothing comes close to Hyderabad Pearls. You can incorporate Hyderabad pearls in an array of jewellery ornaments. The following are some ideas that you can take inspiration from.
1. Pearl Jhumka with ear chain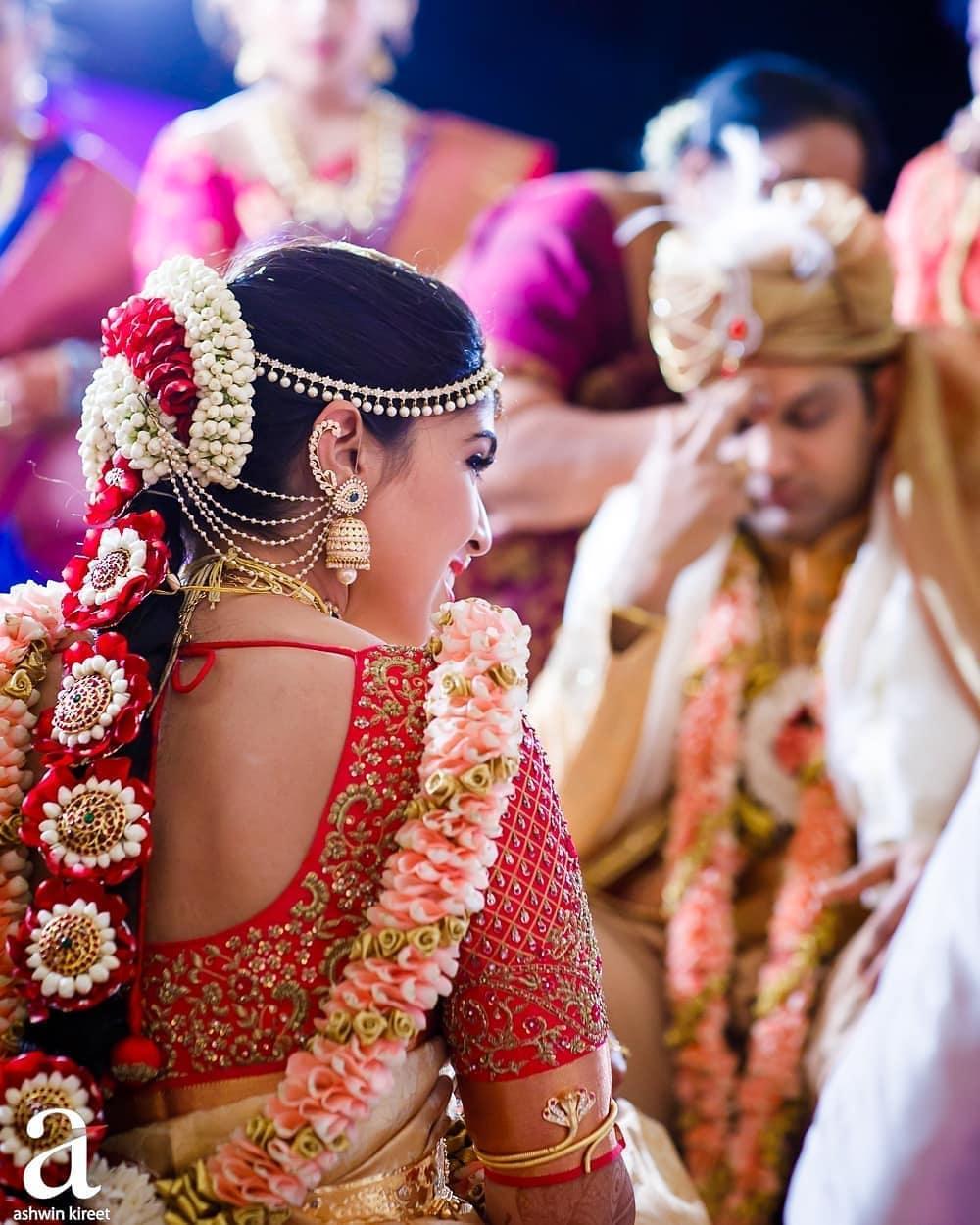 Image Courtesy: Ashwin Kireet
This pearl Jhumka design makes the bride look every bit extravagant as you'd like to look on your wedding day. Using Hyderabad pearls in your jewellery raises the wow factor of your outfit and can make you look like royalty. Here, we see a big pearl on an earring and an ear chain studded with numerous smaller pearls.
2. Pearl Jewellery set with bright gold elements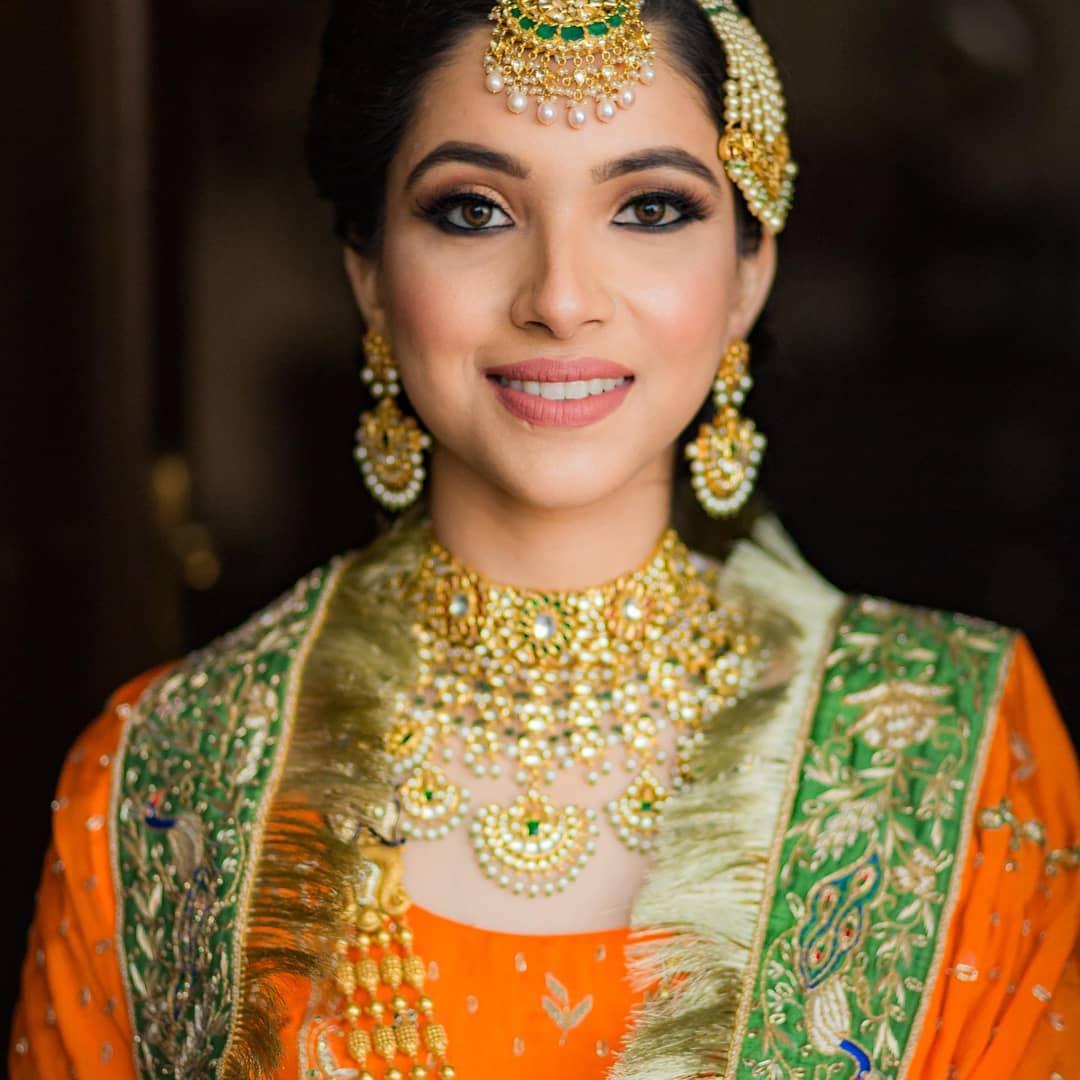 Here we have another Hyderabad pearl jewellery set that incorporates pearls, gold and other precious stones. This set features a Maang Tikka, Jhoomar, Jhumkas and a heavy necklace with elements of gold and other stones. If you want to go for a more bright and extravagant approach for your pearl jewellery, this is an ideal design inspiration for you.
3. Hyderabad Pearl Jhumkas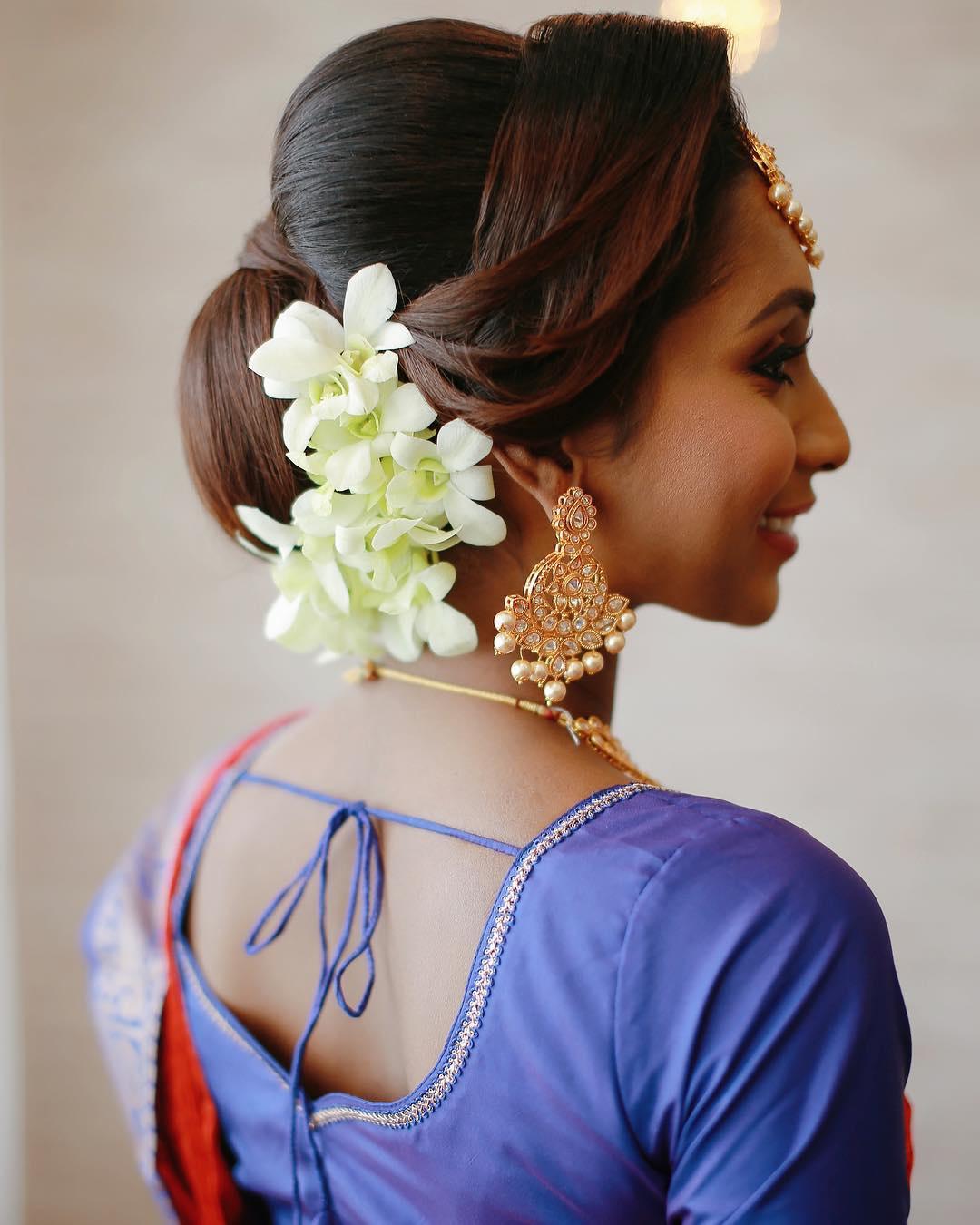 Image Courtesy: Spt Bridal Hair and Makeup
If you are someone who doesn't like to be very flashy and over the top with your jewellery, such designs of Jhumkas are perfect for someone like you. The design of the Jhumka features a rose gold base which is adorned by beautiful Hyderabad Pearls and precious stones that give it a lovely look.
4. Hyderabad Pearl Matha Patti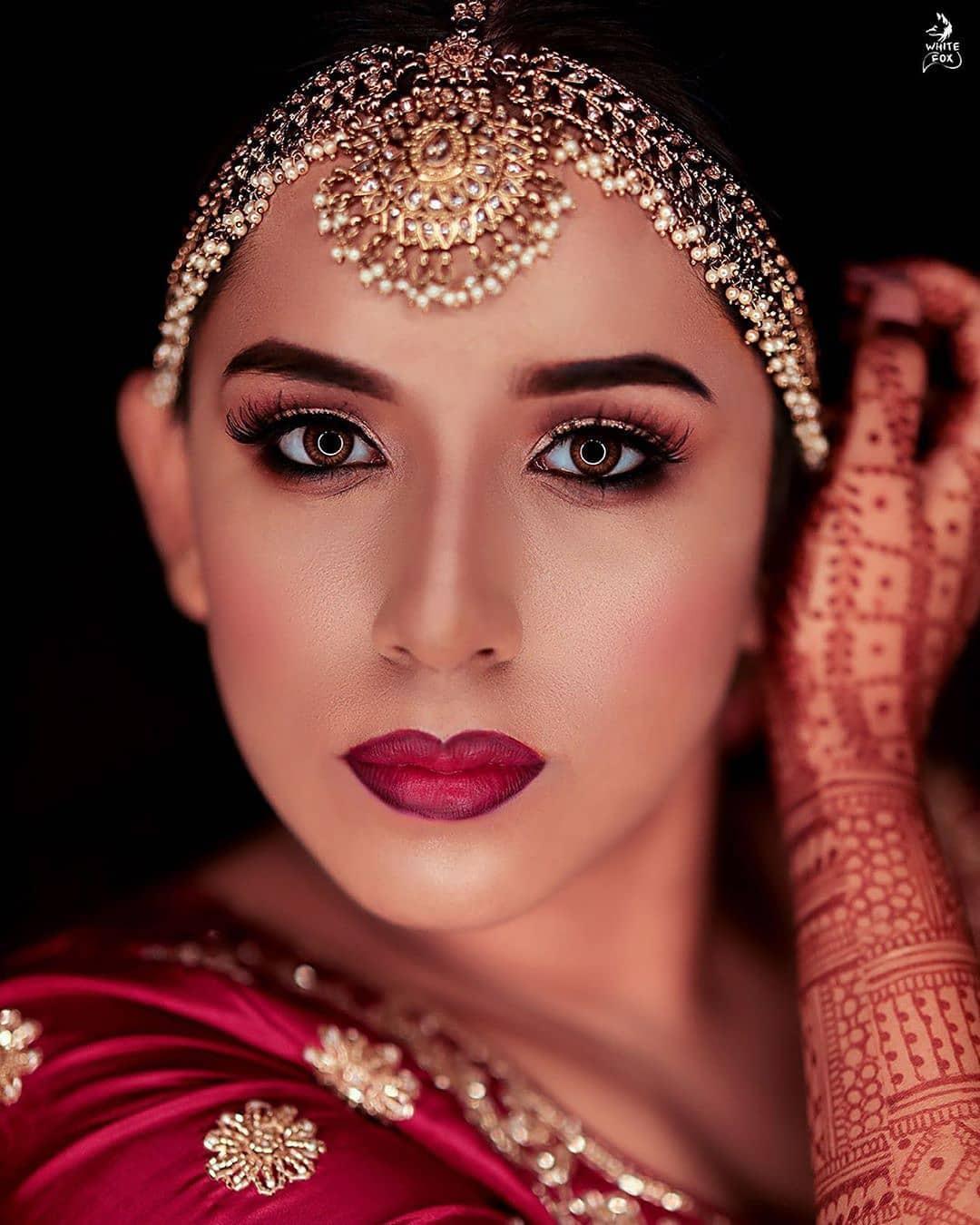 Image Courtesy: Tales by White Fox Studios
Hyderabad Pearls are a great option for the Matha Patti design for the bride to wear on the day of the wedding. This Matha Patti has a thick gold band which is studded with small pearls all over the band. Such a design for your jewellery will definitely make you look magnificent on your wedding day.
5. Pearl studded Nath design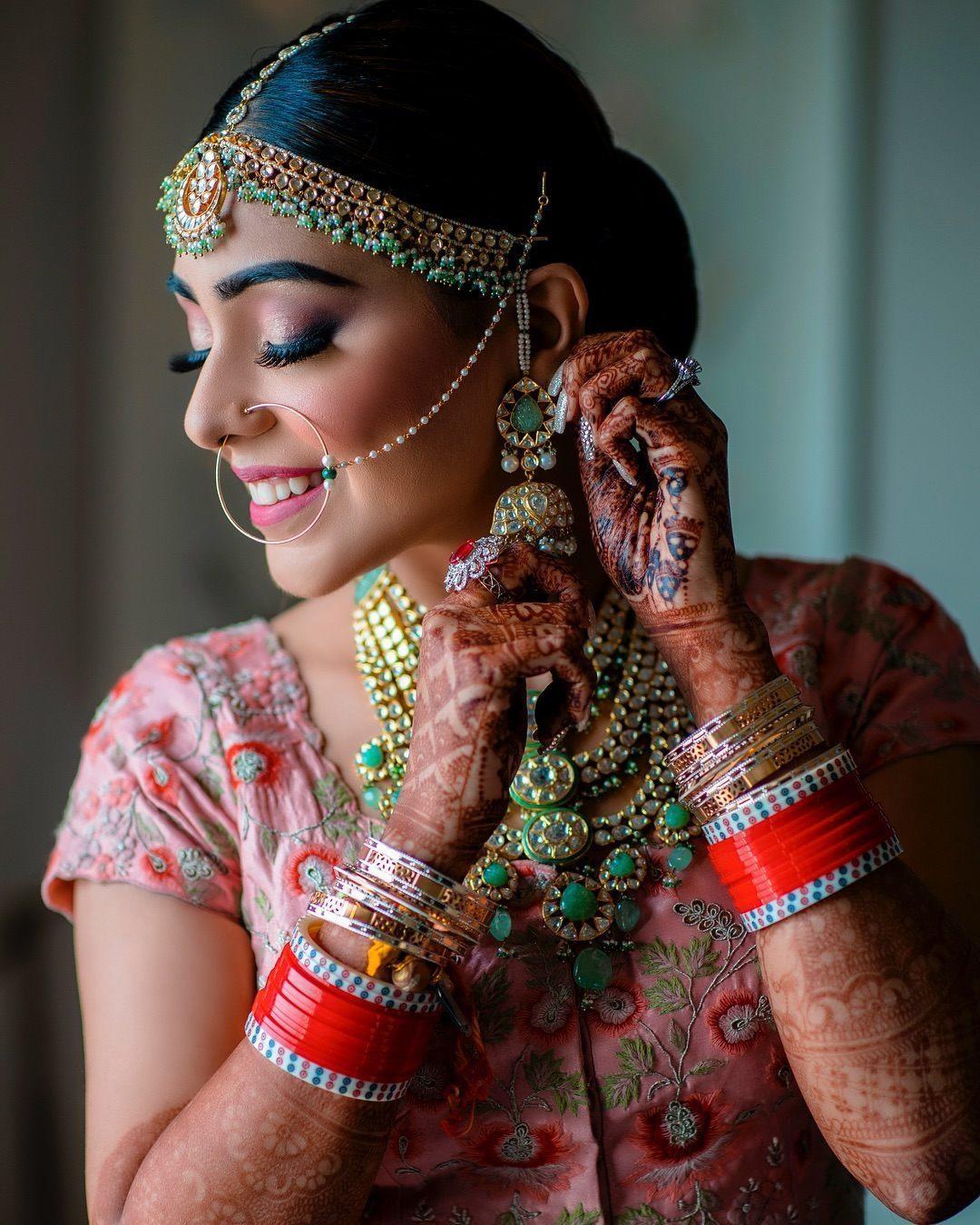 Image Courtesy: Vintage Films Photography
A Nath is another important element of bridal jewellery. Many brides avoid heavy Nath designs as they can be irritating and heavy on the nose if you wear them for a long time. This design has a very minimal approach, featuring a thin nose ring and a pearl-studded band along with it.
6. Hyderabad Pearl Jewellery for the groom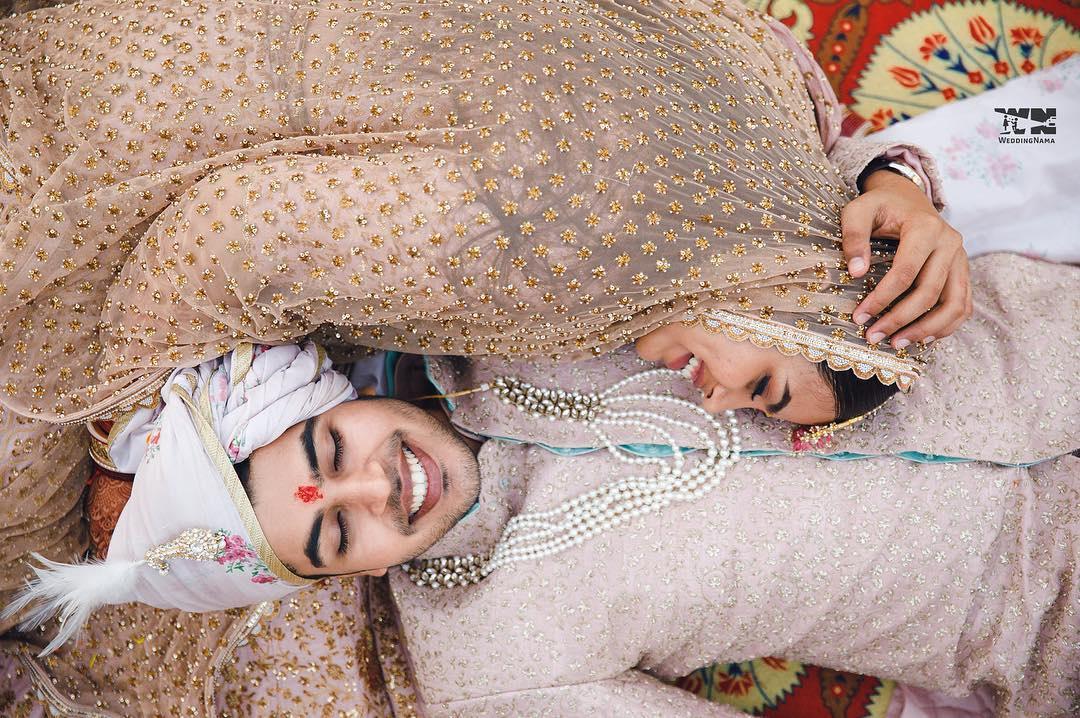 Although jewellery is mostly associated with women, in several Indian cultures, it is not uncommon for men to wear jewellery as well. Pearl jewellery, in any case, is very gender-neutral in its aesthetic. Men, especially those with power, have always worn pearl jewellery. You as a groom can also carry such a Hyderabad Pearls necklace that can make you look like a king at your wedding. This pearl necklace is a relatively simple design with a large number of pearls embedded into the band of the necklace. Such a design will surely elevate your look and you will have a better chance to compete with the bride in the looks department.
7. Gold Maang Tikka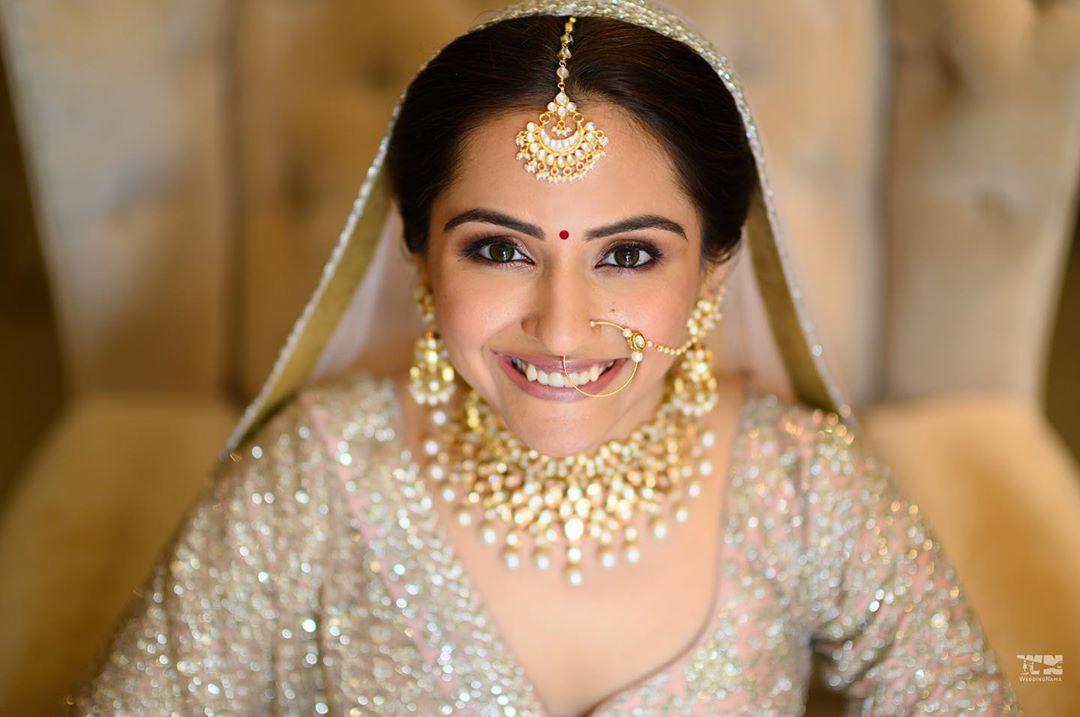 This design features an elegant golden Maang Tikka with Hyderabad Pearls taking the design up a notch. Gold jewellery with pearls is a popular combination for brides and is a classic go-to option for your wedding day.
8. Hyderabad Pearl Jewellery Set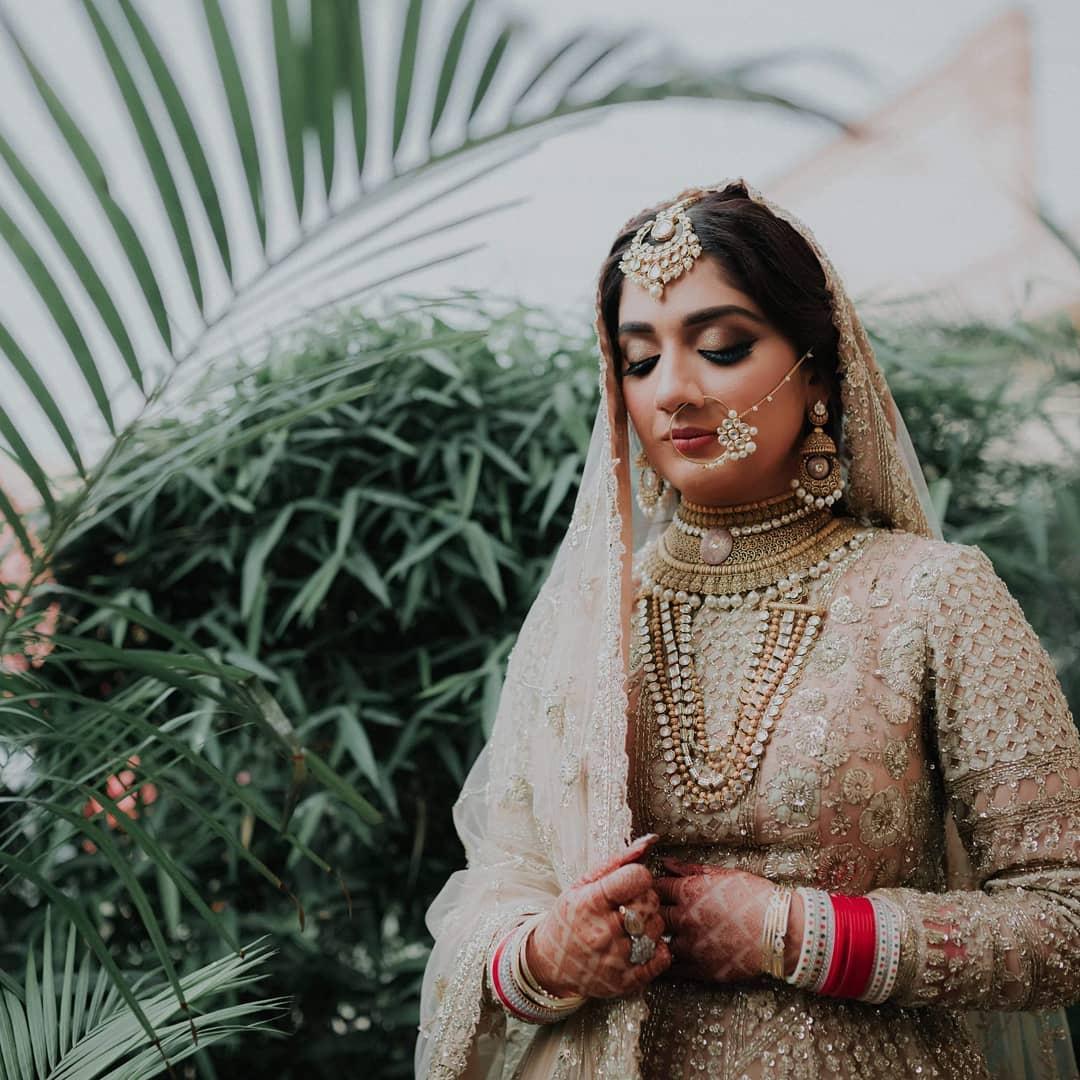 If you want the Hyderabad Pearls to stand out on your wedding day jewellery, you can go for such a jewellery set. This look is a true celebration of Hyderbad Pearls. It features a heavy choker necklace with a big hanging Maala studded with pearls all over along with some elements of gold and other jewellery that compliments it very well. Such a jewellery set is sure to make you look like a queen on your wedding day.
Hyderabad pearls are a good choice for wedding jewellery. You can incorporate pearls in your wedding attire as they can make you look more elegant and royal on the big day. We hope this article gives you enough inspiration for choosing the right Hyderabad Pearls jewellery for your wedding.
Unsure of the right spots to find these designs? Check out these jewellers near you!