Stunning Bridal Gold Jewellery Design Images for Your D-day
Looking for Gold Jewellery design images for wedding day inspiration? We have curated a few great options that can inspire you!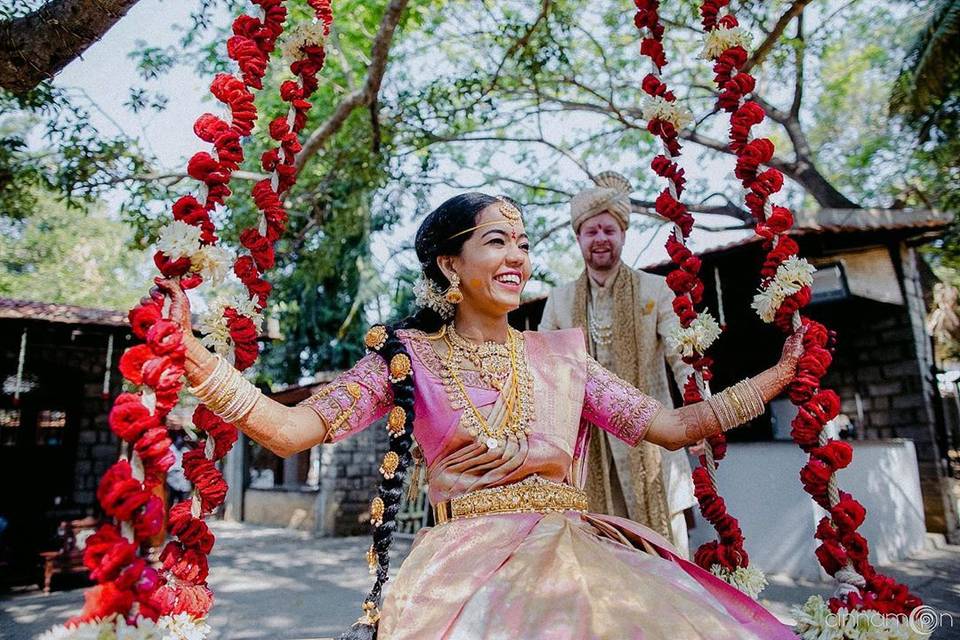 Gold jewellery is one of the first things that come to mind when we think of big fat Indian weddings. We, Indians have a strong love for all things gold when it comes to showing our wealth and opulence. Did you know that India is one of the largest consumers of gold, behind only China?
What makes gold a favourite amongst us Indians is the fact that it stays evergreen, makes for a safe investment and packs in so much bling as well. Gold Jewellery is also considered auspicious by many people. So if you want to embrace this tradition and want to wear a piece of beautiful gold jewellery set on your wedding day, we have curated an article with a list of stunning bridal gold Jewellery design images to help you get inspired for your big wedding day.
1. Solid gold pendant jewellery set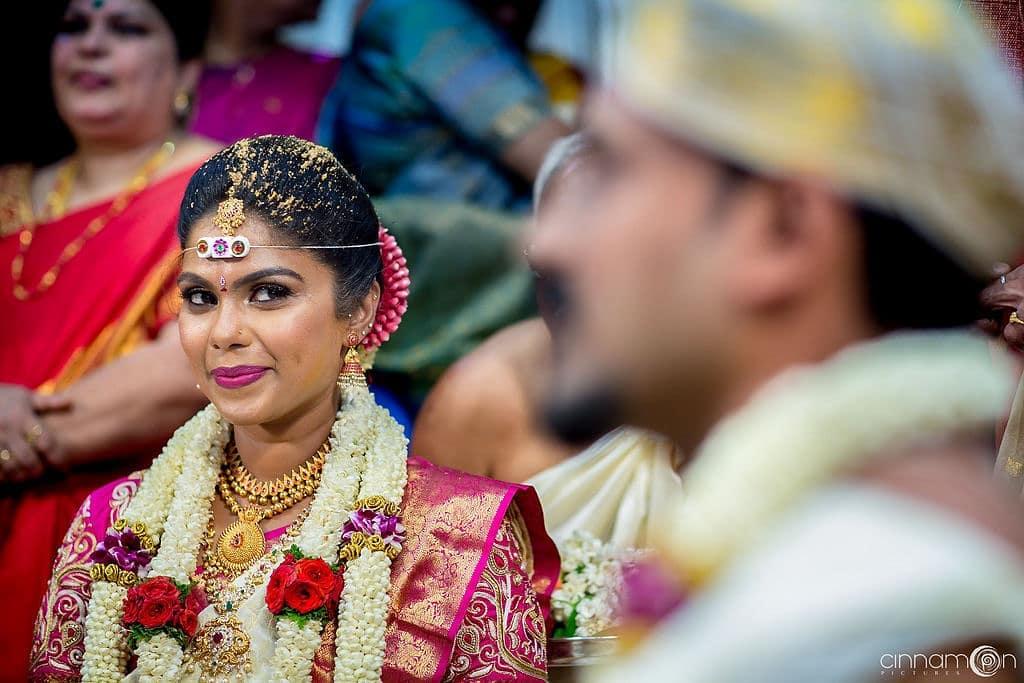 We start this list of gold jewellery design images with this bridal jewellery set in a bright yellow shade of gold. The solid pendant captures all the attention and looks very imposing. You can take inspiration from such gold jewellery design images and go for such a traditional design that goes very well with a heavy silk saree.
2. Gold Jewellery with fine stonework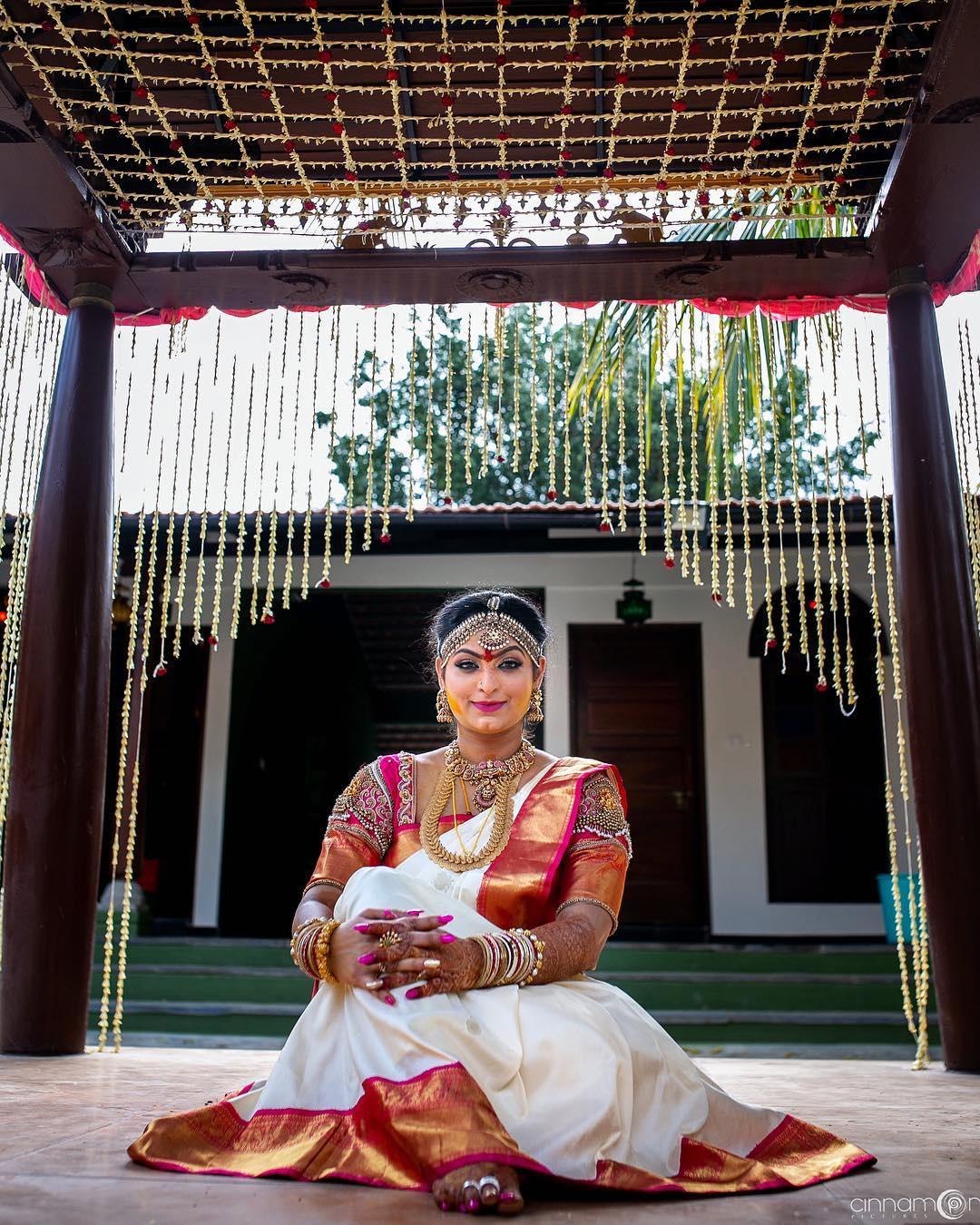 Here, we have another extravagantly heavy gold jewellery set that is sure to make you look like a queen. The beauty of this gold jewellery set lies in the intricate and detailed stonework that sets it apart from the usual jewellery pieces that brides wear to their wedding day. The design showcases the beauty of traditional Indian designers in full effect.
3. A heavy gold jewellery set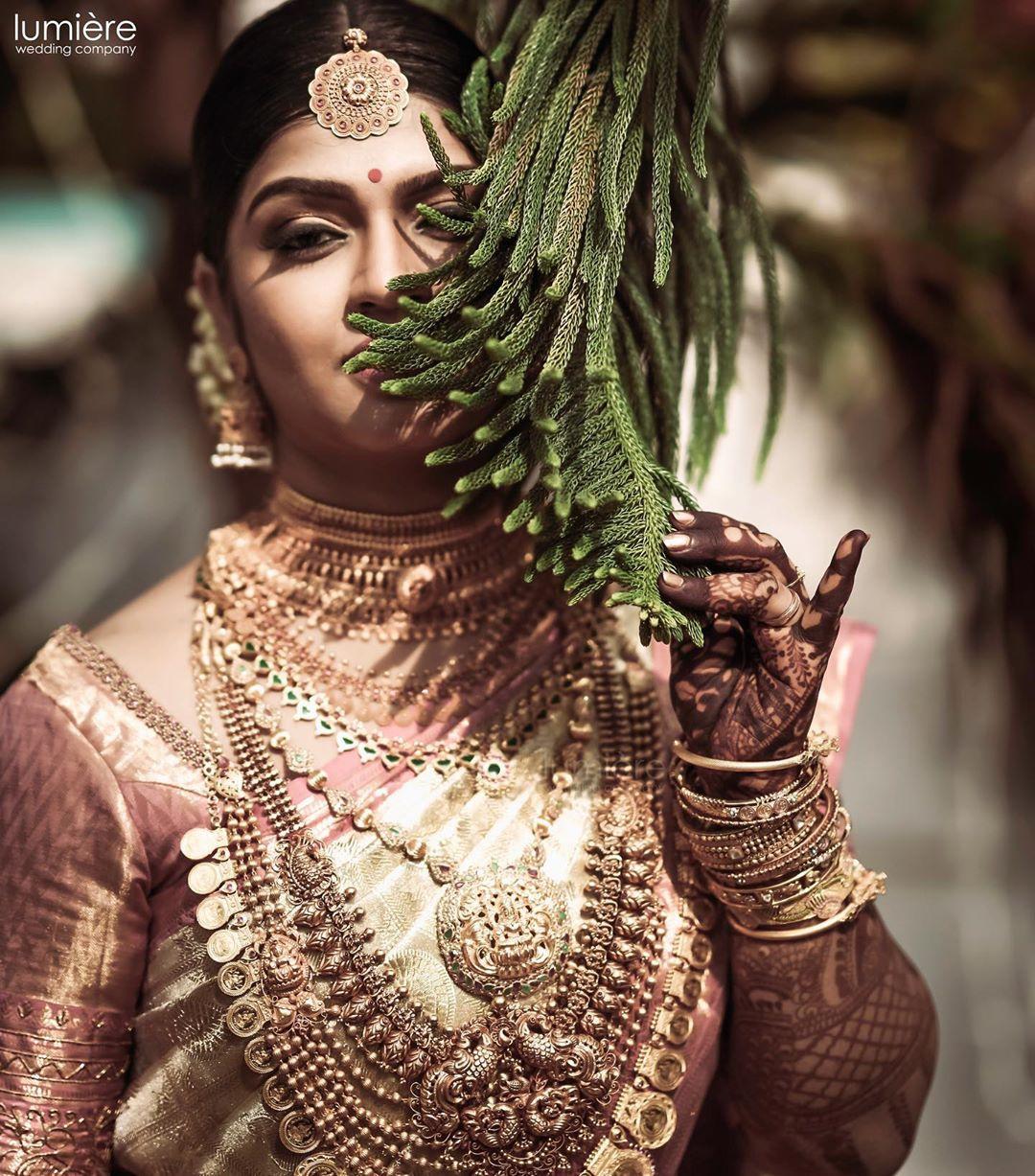 Such gold Jewellery design images are sure to give you wedding goals! You can go for such extravagantly heavy jewellery set if you don't want to spare any expenses and make no compromises on your wedding day. The design elements are inspired from traditional temple jewellery is surely designed by someone who knows what he is doing.
4. Multi-layered gold jewellery set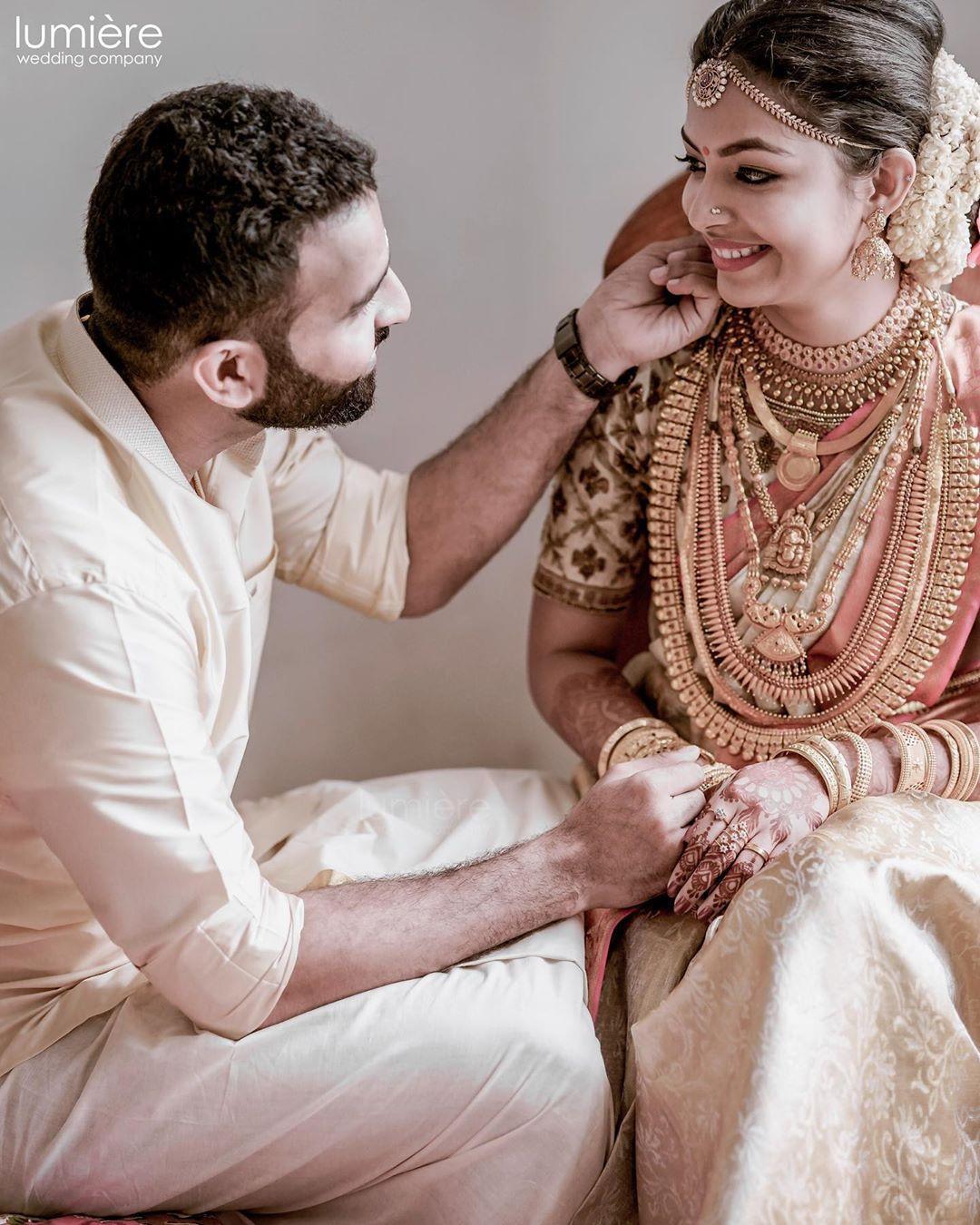 Here is another example of beautiful gold Jewellery design images that shows a piece of heavy jewellery set in an ovular shape. There are multiple layers of necklaces that are each designed with immense attention to detail. The rose gold jeweller looks very well on the light coloured saree and the flowers in the hair make the look complete for a proper South Indian bride.
5. Thick gold jewellery set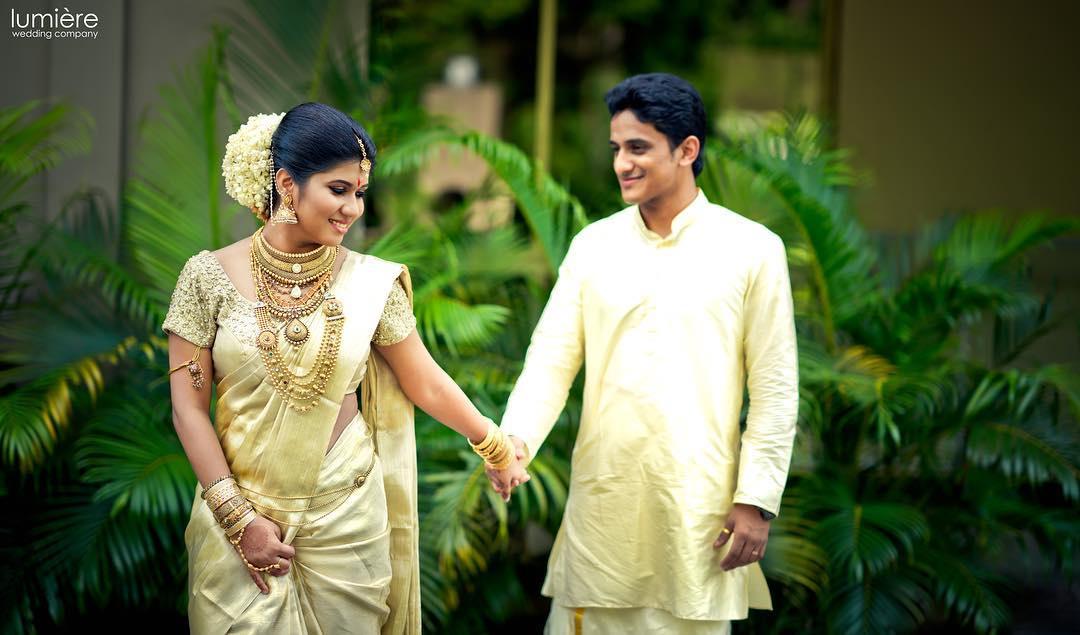 Such gold jewellery design images might be close to what a south Indian girl dreams of when she thinks of her wedding day. This jewellery set has thick bands of yellow gold and a traditional design that looks so breathtaking. The thick necklaces and the array of accessories finished in solid gold are what makes this set so appealing. Paired with a light yellow saree and Gajra flowers in the hair make this a good source of inspiration for a South Indian bride.
6. Yellow Gold jewellery set with a heavy choker for the Bengali Bride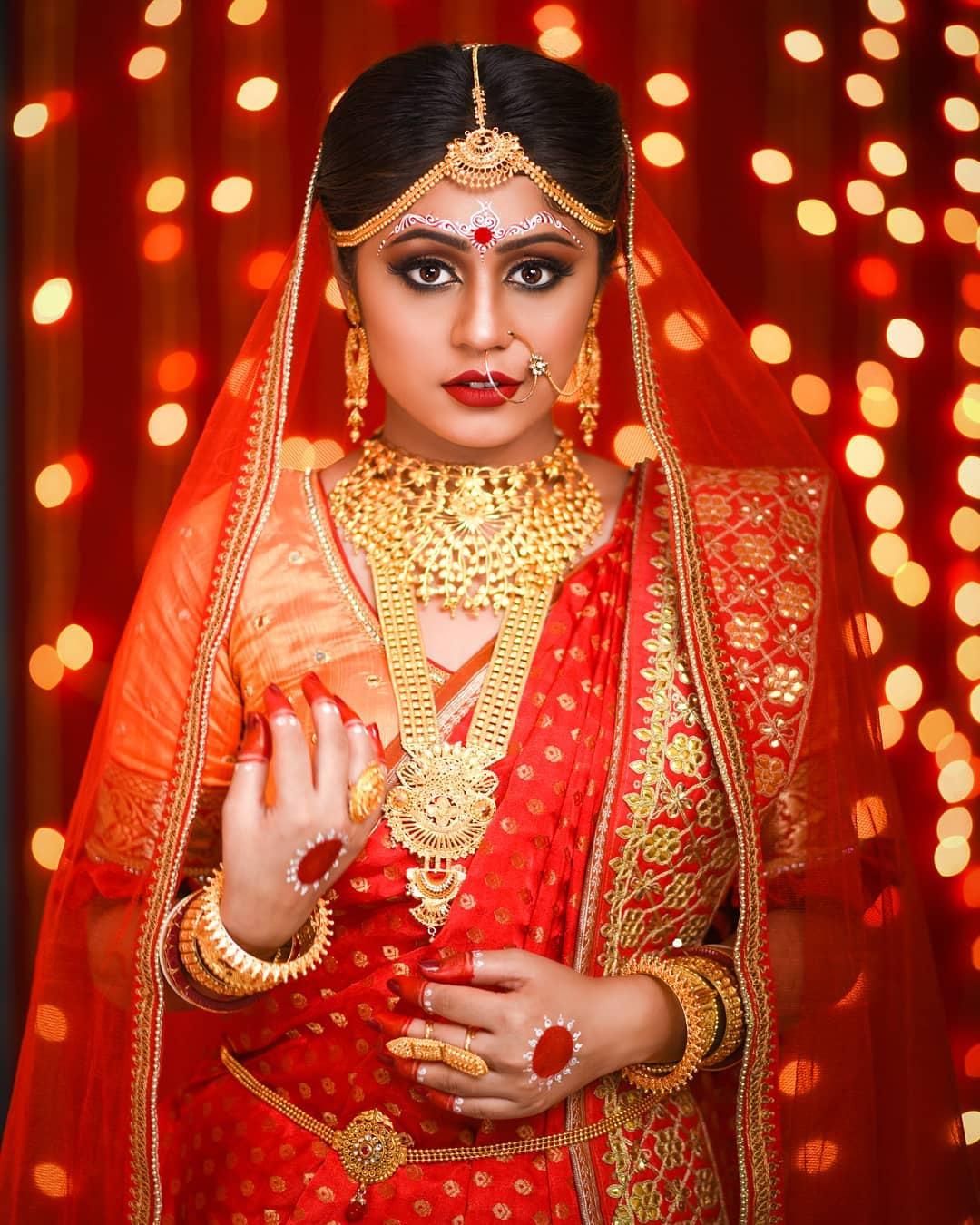 This bright yellow gold jewellery set with a big choker around the neck is a beautiful take on traditional Bengali bridal jewellery and deservingly makes it to our list of gold jewellery design images. The bright yellow colour of the jewellery complements the bright red coloured outfit of the bride and makes a big statement.
7. Simple yellow gold jewellery set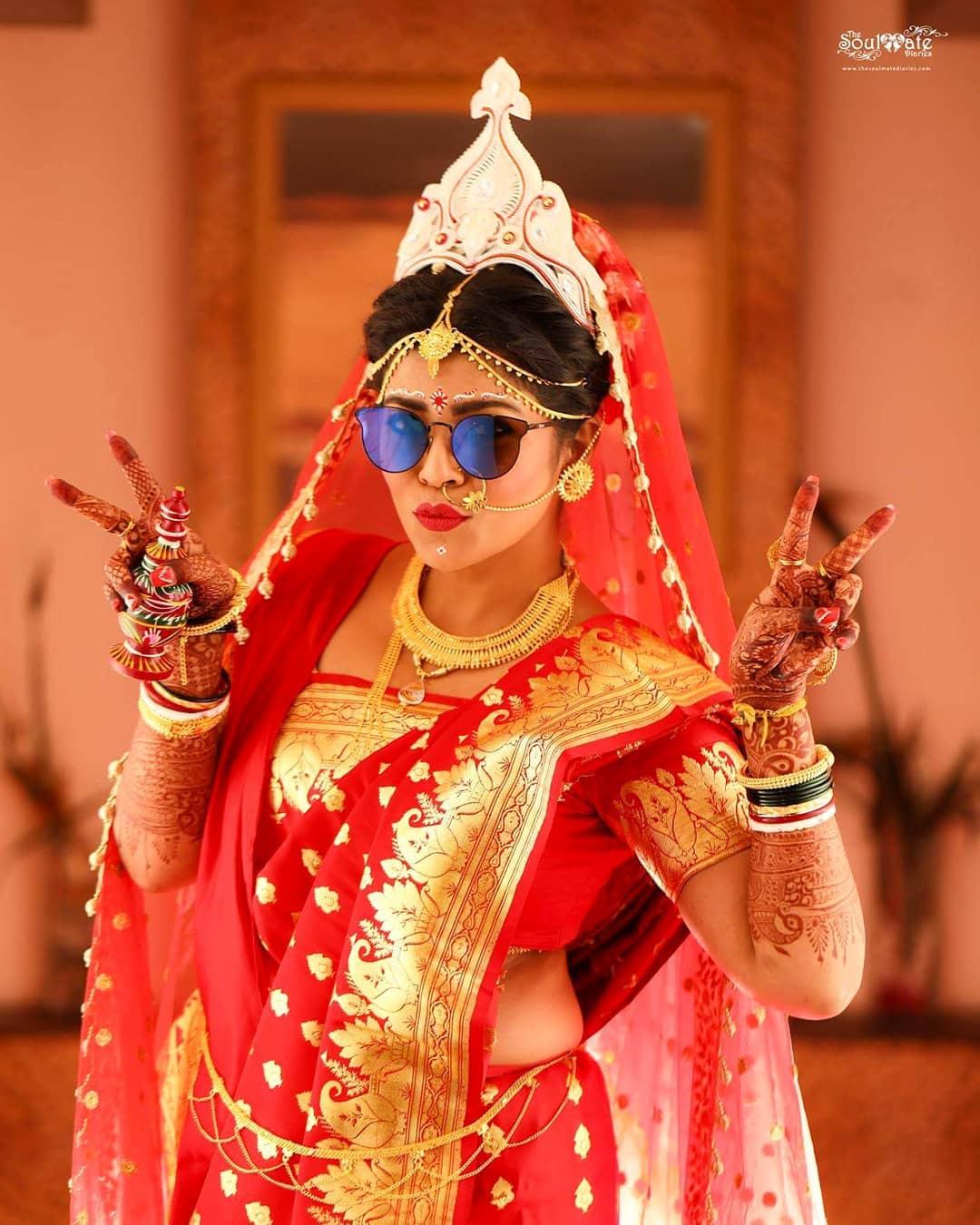 Such gold Jewellery design images serve as a great interpretation of traditional Bengali style jewellery design techniques. The jewellery set is a little on the simple side when compared to the other designs on this list and can be worn by someone who doesn't want to spend a fortune on their wedding jewellery. Also, the restrained design is well complemented by a heavy silk saree that balances the complete look.
8. Heavy Temple Jewellery set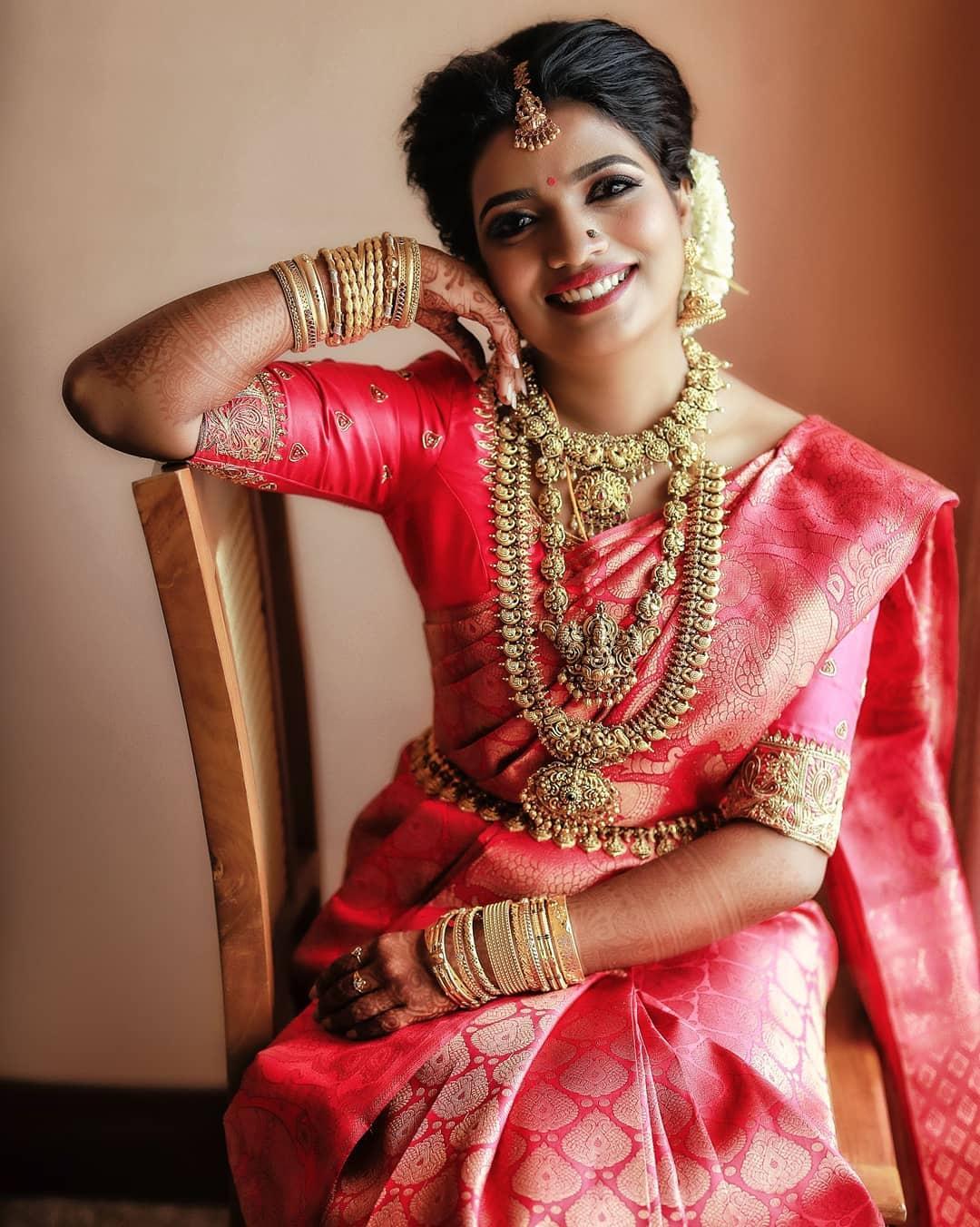 South Indian temple jewellery has some of the most intricate and aesthetically pleasing designs that you can find on gold jewellery anywhere. This is one of the gold Jewellery design images that is a great testament of that fact. If you want to embrace this beautiful jewellery style on your wedding day, this design can be a great source of inspiration for you. Elements like the Kamarbandh and the Gajra Flowers in the hair raise the level of beauty to a notch further.
It is very hard to go wrong with gold jewellery in Indian weddings. The beauty of gold is its versatility and its shine, which makes it a safe bet for a wedding ceremony. We hope that this article on gold jewellery design images leaves you with enough ideas and gives you plenty of inspiration to carry stunning jewellery set on your wedding day.
Feeling inspired by these gold jewellery design images? Check out these bridal jewellery stores that are near your area!