8 Pure Banarasi Silk Sarees For The Beautiful Bride!
As a bride to-be you are most concerned about the wedding day outfit! Just know that you can never go wrong with pure Banarasi silk sarees! Have a look.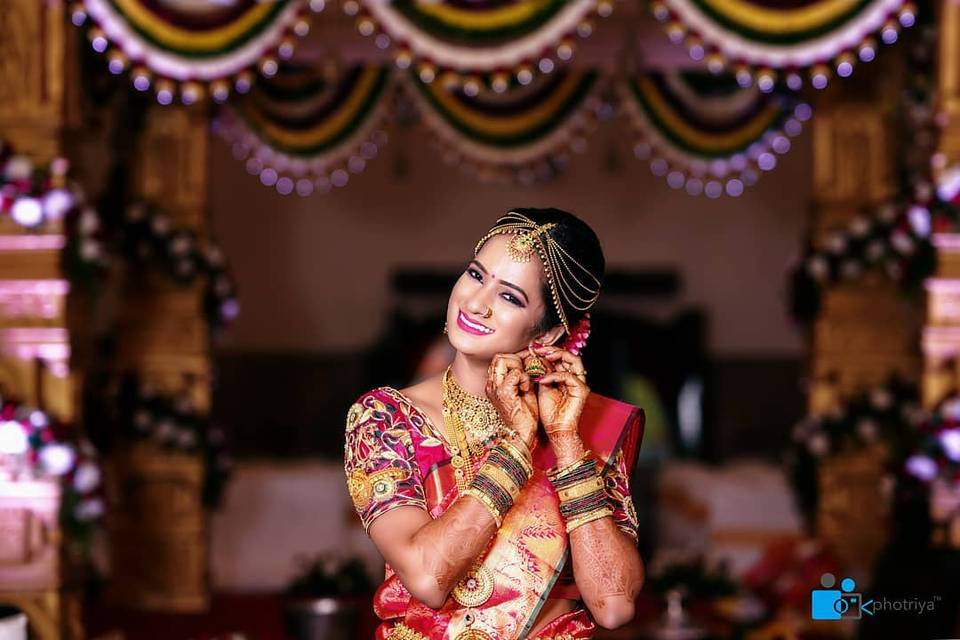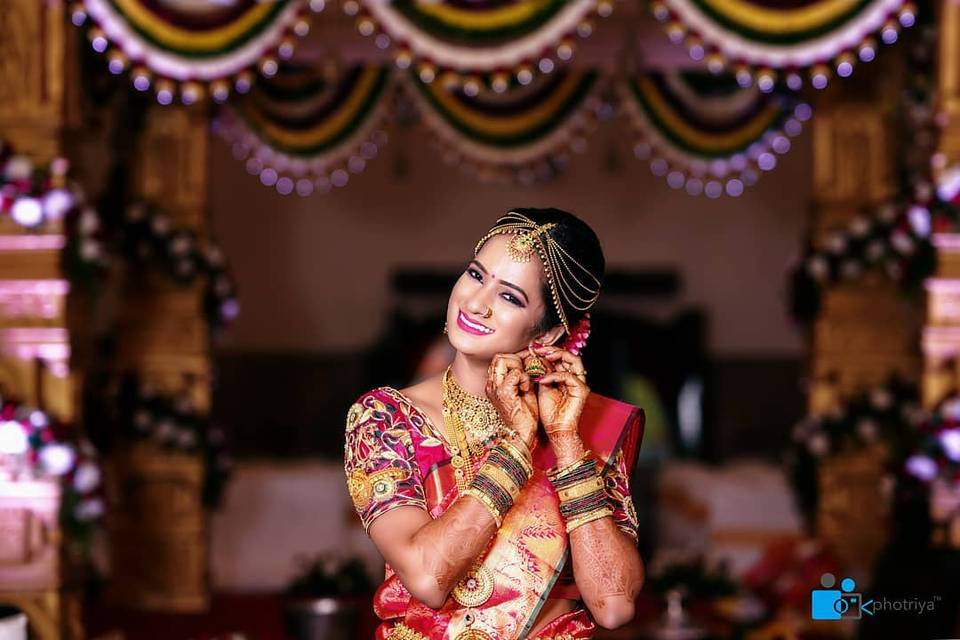 Image Courtesy: Photriya Studios
The essence of an Indian wedding lies in traditions and there is nothing more traditional than the pure Banarasi silk sarees. This perennial wedding classic is undoubtedly the best pick for your D-day.
Every woman out there will agree that these pure Banarasi silk sarees with the graceful weaves coming from the ancient handlooms of Banaras are a must have. All the trends come and go, but the fashion of the pure Banarasi silk sarees will never go obsolete.
The pure Banarasi silk sarees are in themselves a style statement that represents magnificence and royalty. According to the Indian traditions, it is believed that the bride who embraces Banarasi silk saree at her wedding will bring good luck to her new home.
If you decide to wear this beautiful traditional outfit at your D-day then you should definitely scroll down. We have some beautiful pure Banarasi silk sarees that are an absolute big fat Indian wedding essential!
1. Small blocks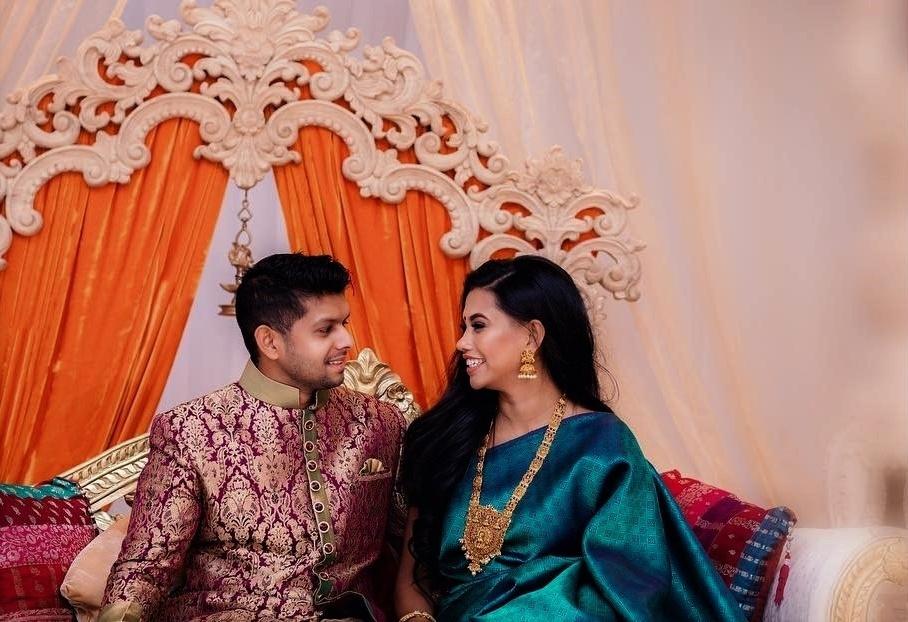 Image Courtesy: Black Magic Creations
This beautiful check self-embroidery is the ultimate example of pure Banarasi silk sarees. Generally, brides opt for such teal blue sarees for a morning wedding. This subtle colour with an ultra-fine design is a good option for brides who want a minimal look. You can carry it with a blouse in the same colour or even go for a contrasting one like black. Both will just look perfect!
2. Print with border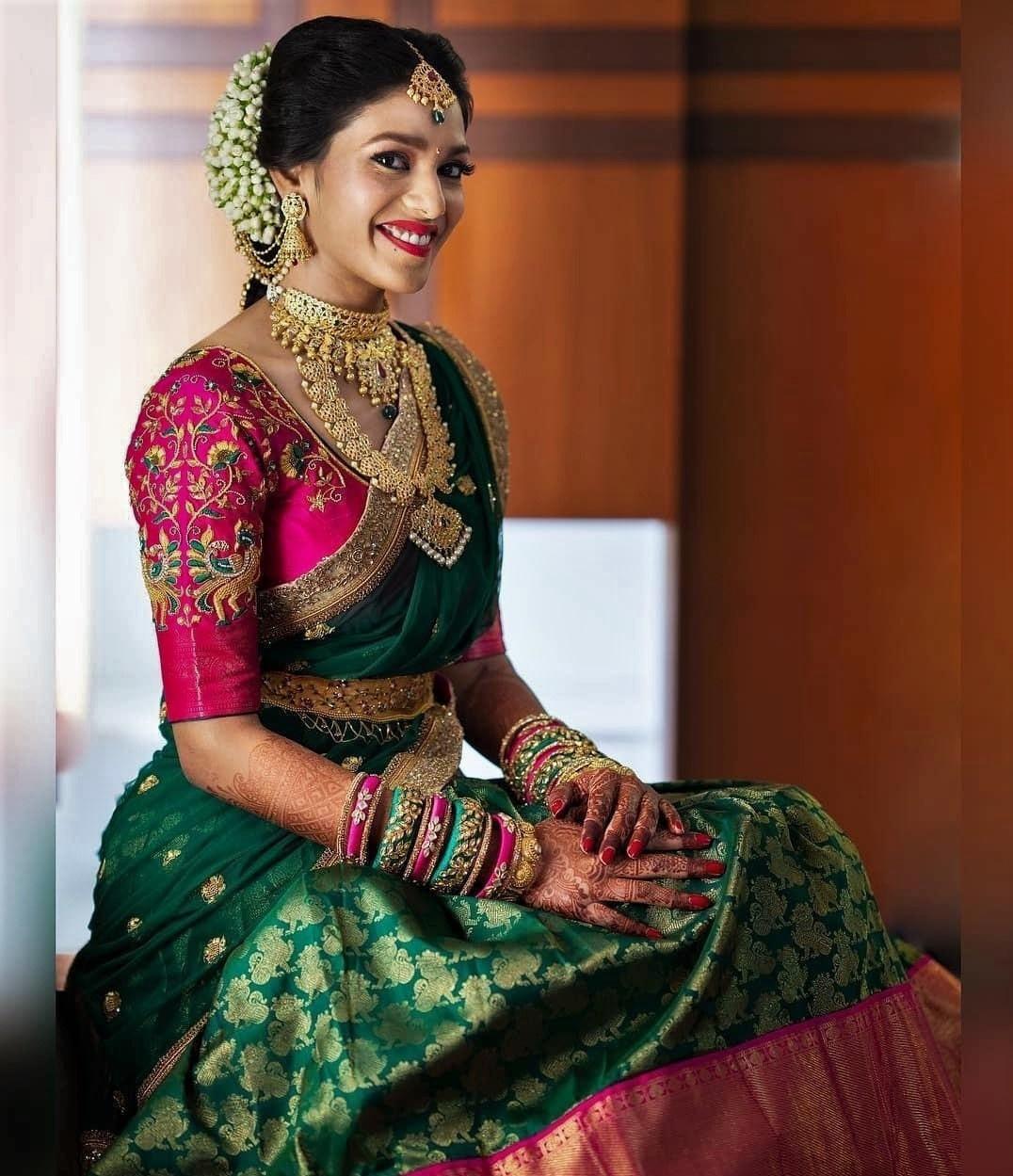 Image Courtesy: Vijayee Sam and Co
Pure silk Banarasi sarees are very famous in South Indian weddings too! It's not just the Kanjeevaram sarees! Women generally go for this traditional look. The Tanchoi design on a green emerald Banarasi saree is a something that all brides will fall in love with! Brides opt for darker shades like this for a night ceremony. The combination of pink and green will add a feminine touch to the whole look.
3. Golden circles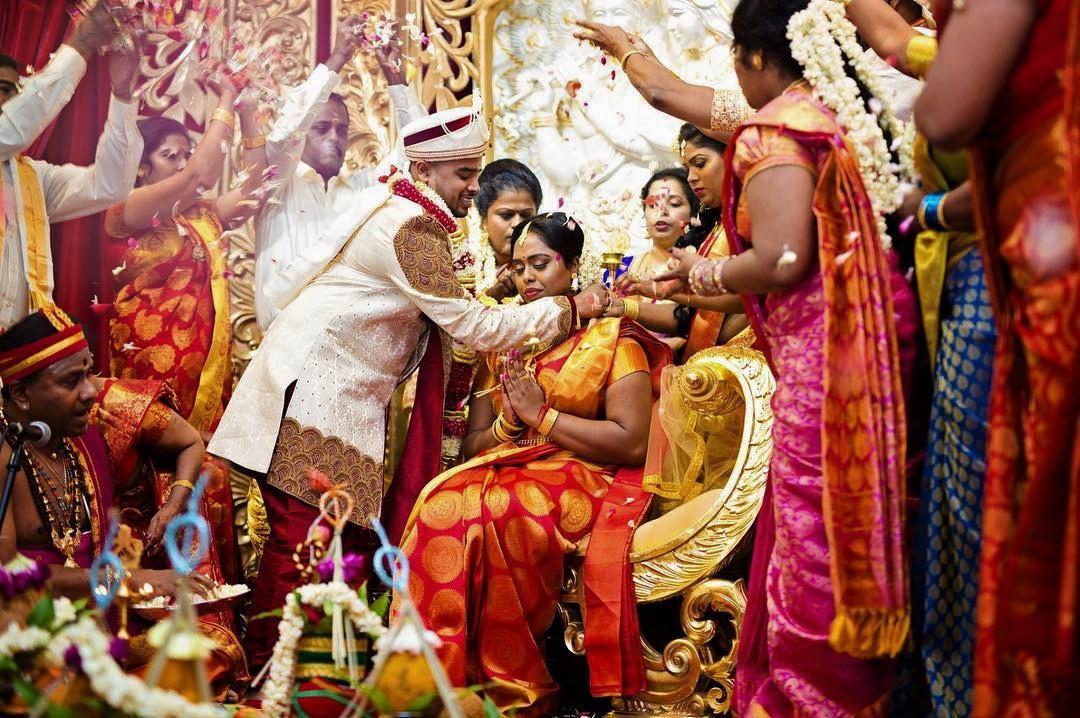 Image Courtesy: Treasured Photography
Everyone believes that red is a bride's colour because no bride-to-be can ever go wrong with red sarees for wedding. Similarly, a bright red pure Banarasi silk saree is the best option you can embrace at your wedding because it is graceful and glamorous at the same time. This beautiful saree with golden chakras is best suited for both, morning as well as night ceremony!
4. Shade of cyan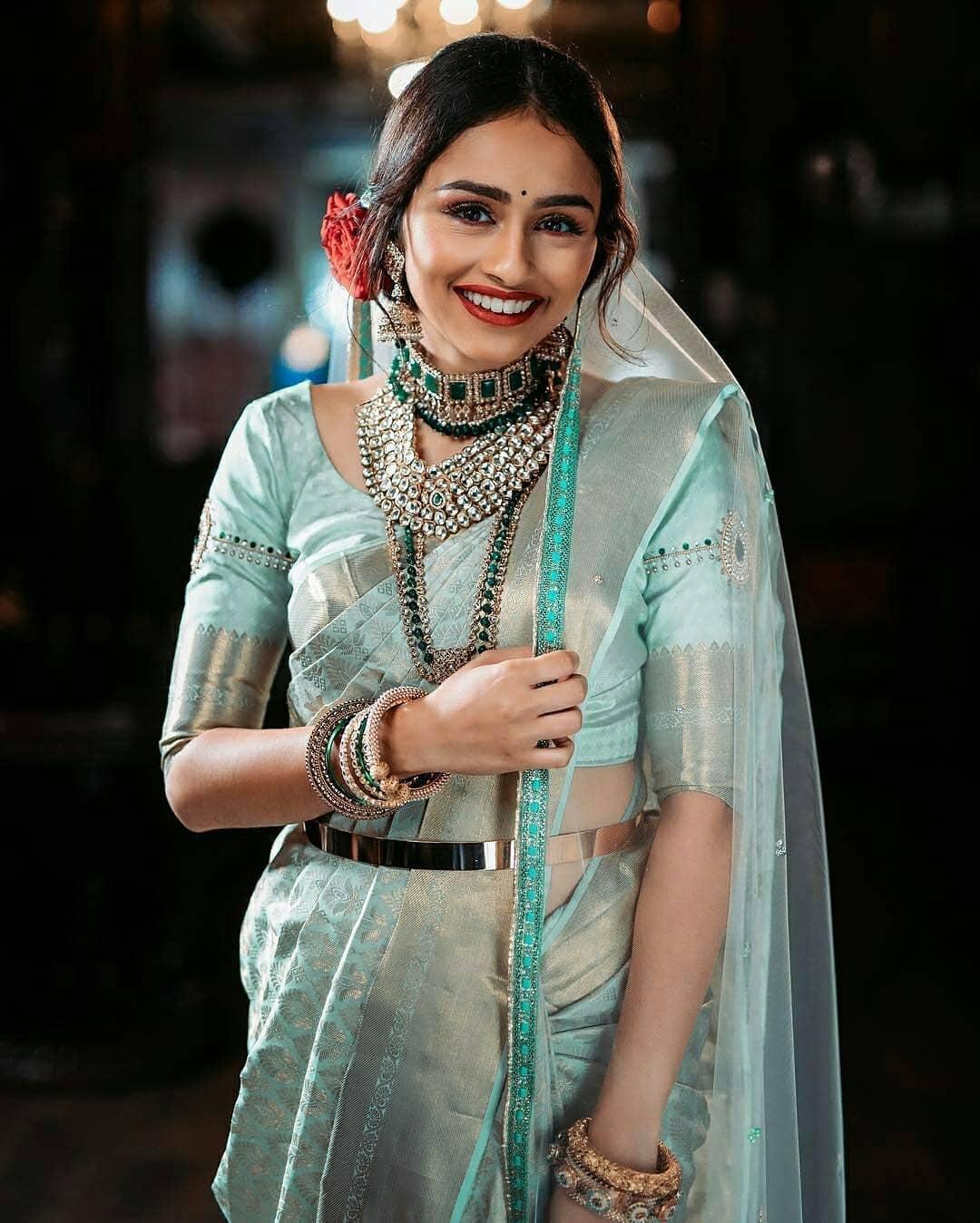 Image Courtesy: Black Magic Creations
This shade of aqua blue colour is every bride's favourite because of the subtle and elegant look it gives to the wedding attire. Light and pastel colours are undoubtedly trending amongst the morning brides. This tissue design saree is a classic and this style of pure Banarasi silk sarees will never disappoint you!
5. Simple look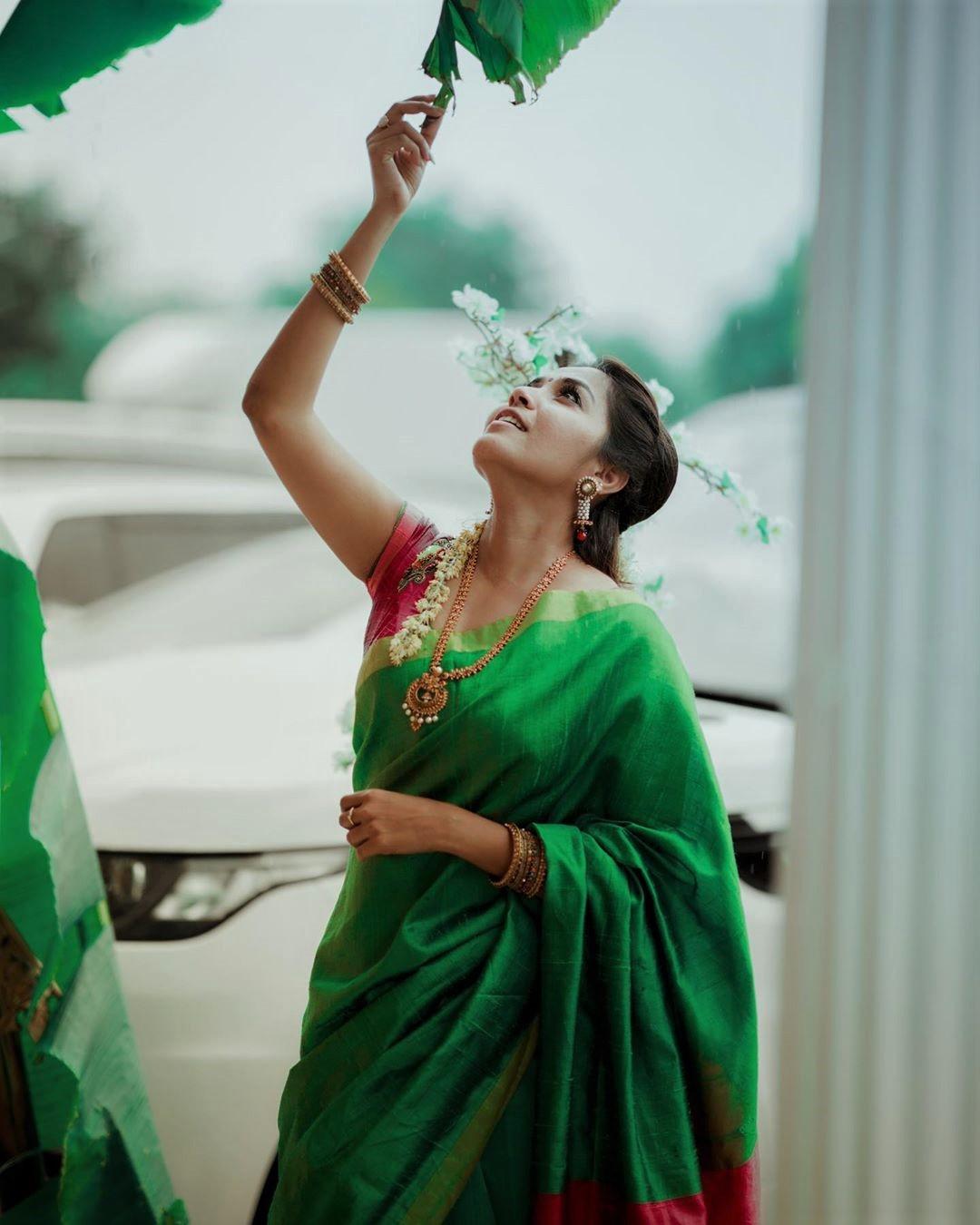 Image Courtesy: Black Magic Creations
As they say, beauty lies in simplicity and if you too believe in this, then this might be the perfect pick for your D-day. The plain look of a green Banarasi silk saree with the golden Buti work on the pallu is a beautiful combination. If you decide to carry your wedding look with the minimalistic approach then you know what to opt for!
6. Glamorous green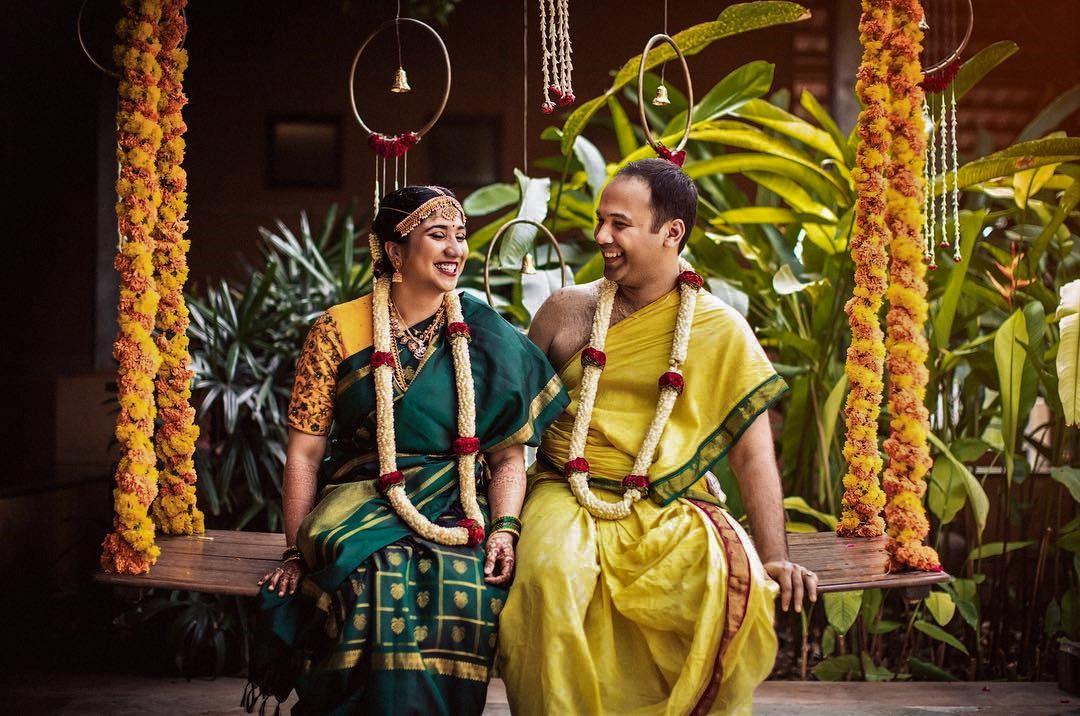 In India, apart from the red colour, dark green is considered a sign of richness and royalty when it comes to a bride's wedding trousseau. This beautiful green saree with a golden border and prints is paired with a contrasting blouse and is one of the best picks for a bride. This colour will be perfect for a day time wedding ceremony.
7. Red bride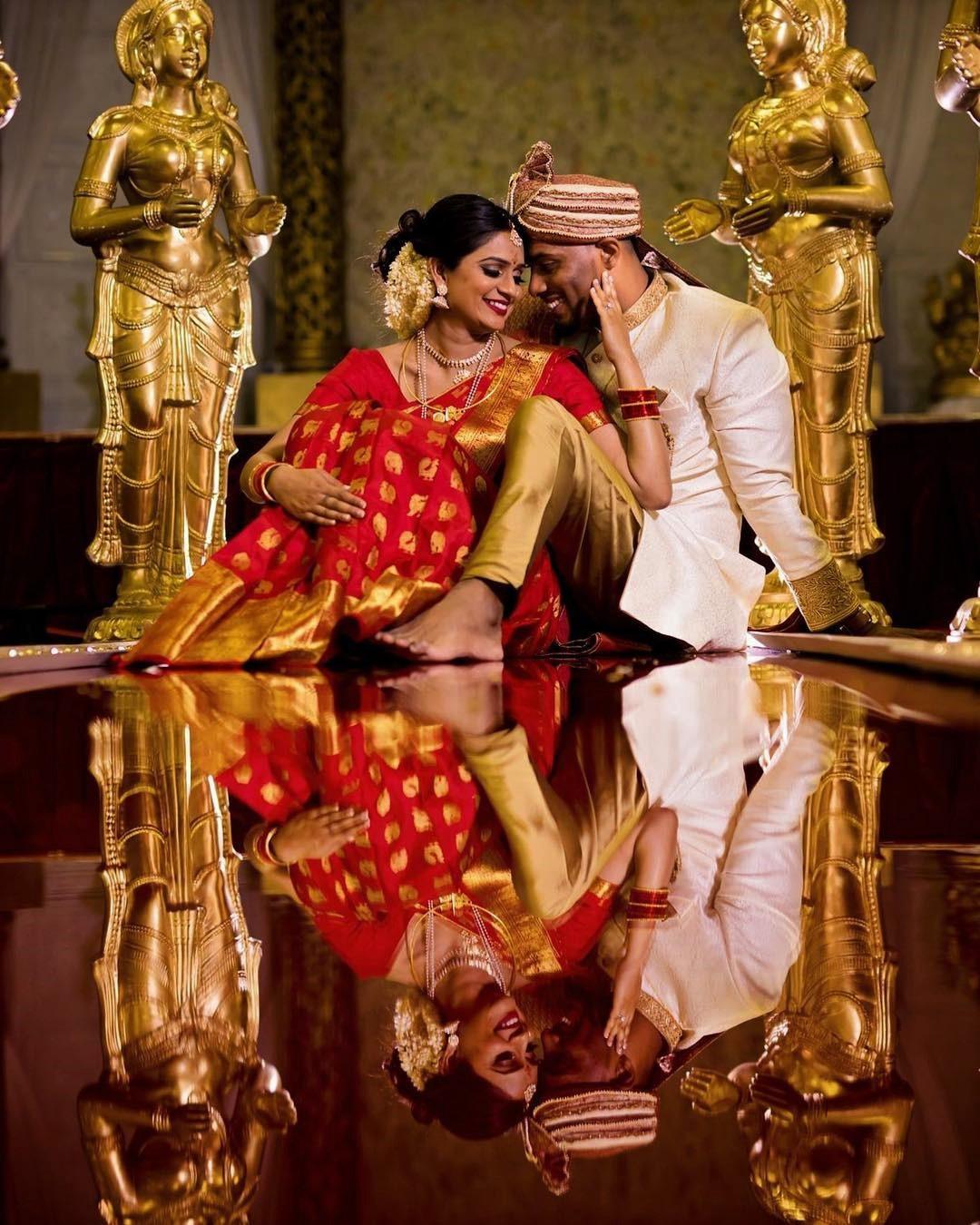 Image Courtesy: Treasured Photography
This is Butidaar design is one of the most famous designs amongst pure Banarasi silk sarees. The essence of these types of sarees lies in the design of its motifs that are placed at a distance, which gives a lovely and clean look to the saree. Every bride's favourite, Butidar Banarasi saree is the ultimate choice that a bride could make for her wedding day.
8. Intricate design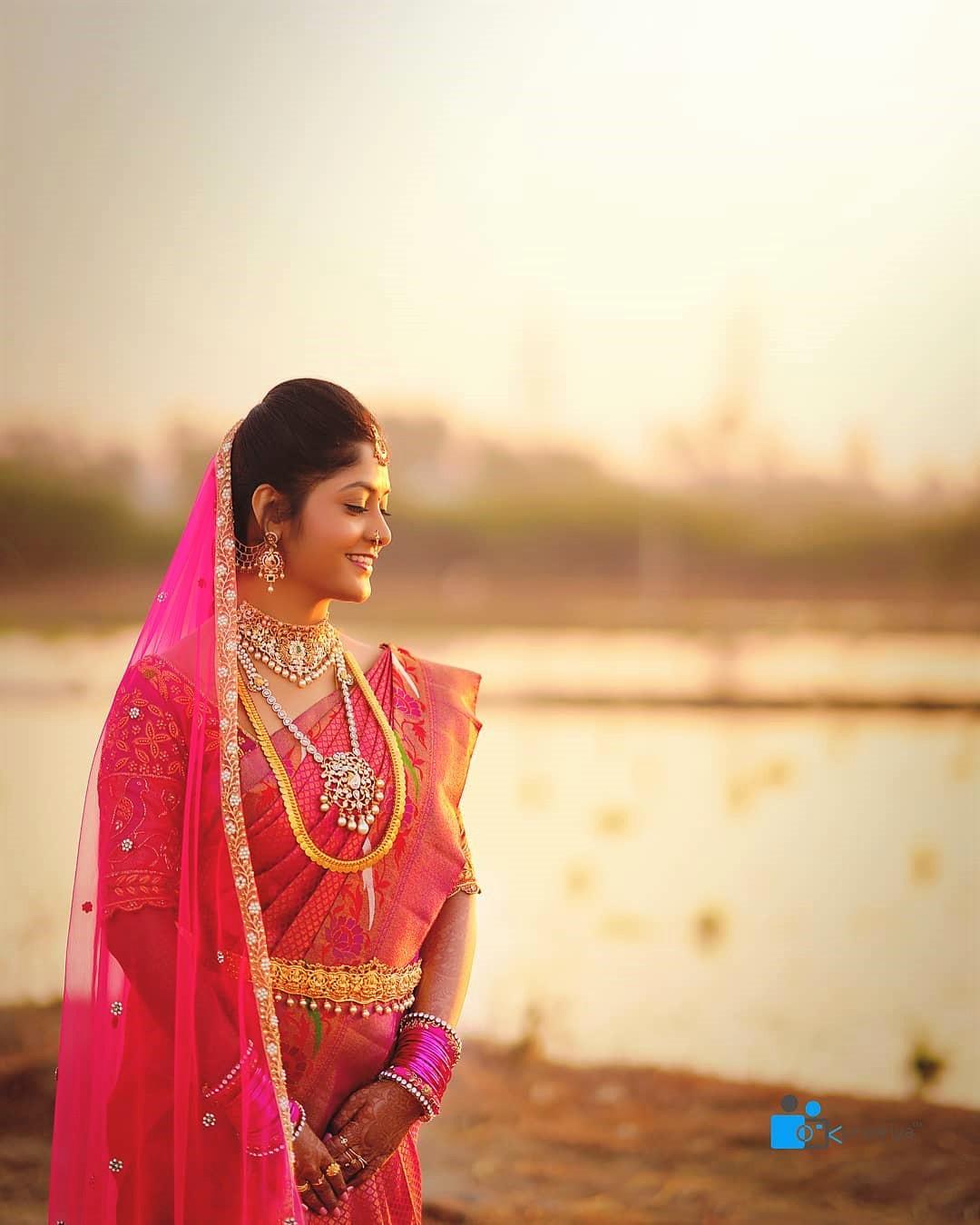 Image Courtesy: Photriya Studios
This Jangla design is very versatile and it adds grace to the saree as well as your bridal look. This intricate design gives a heavy look to the saree, hence this style is very popular amongst the brides. A bright red Jangla saree is best suited for the night time wedding and the best part is that this saree will complement every skin tone.
Indian weddings are popular for their pre and post wedding rituals, so why not celebrate these occasions by embracing these pure Banarasi silk sarees and flaunting them at every event! Even as a guest, one can dig into the Banarasi saree collection and pull out a great look for a Sangeet! If you want to be the be a traditional bride with the minimal efforts you know what to go for! Choose this look for your wedding style and be the star of the night!
Want to make sure that your whole look is perfect? Get in touch with our makeup artists!