Temple Jewellery Necklaces That Complement a Silk Saree to the T
Acing your bridal look is so simple with temple jewellery as they give a traditional and royal look. Below are 10 temple jewellery necklace designs we want you to try and stun everyone!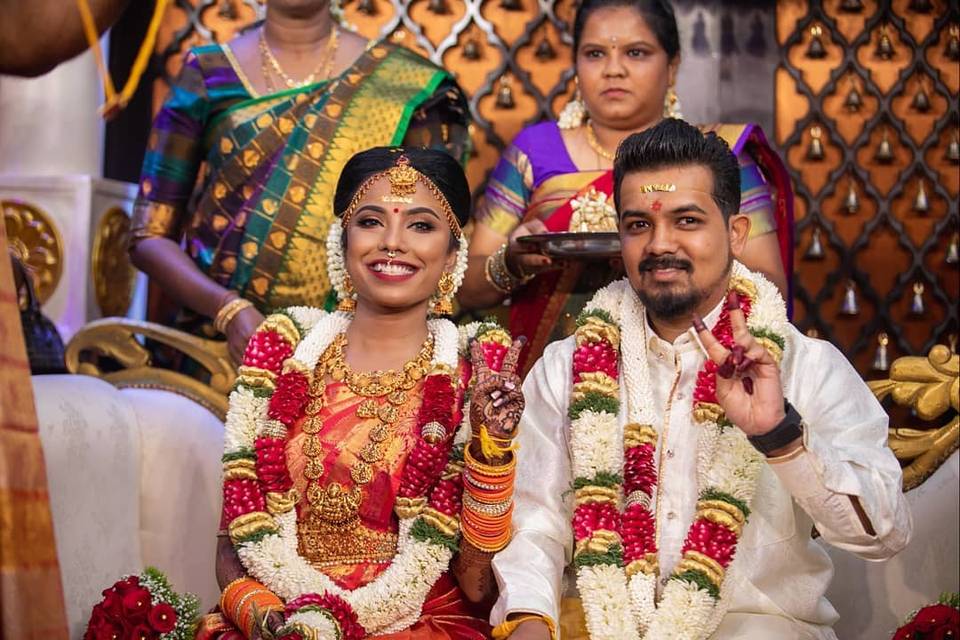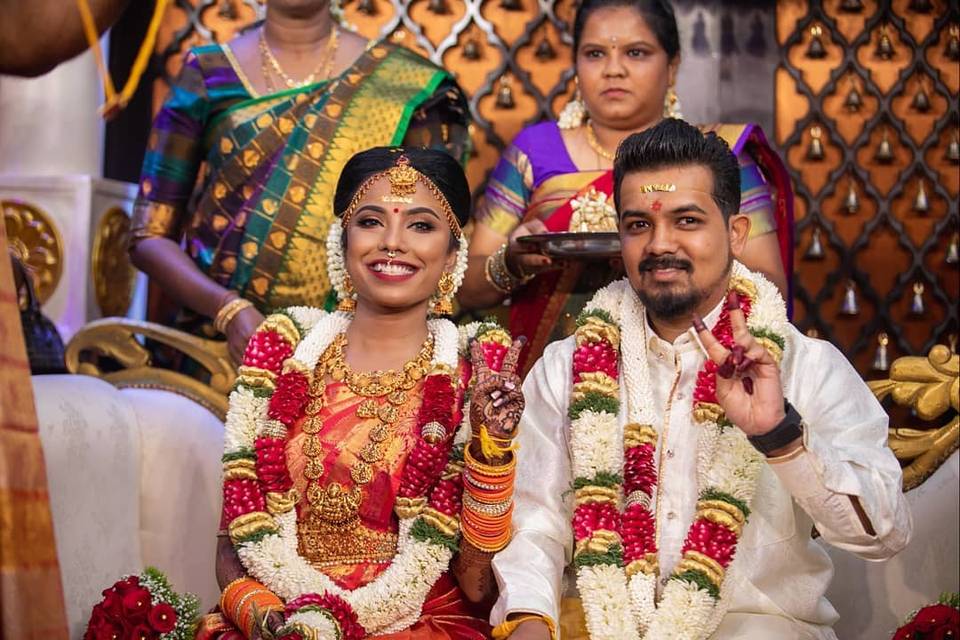 Image Courtesy: Ashevin K. Photography
Silk sarees are super ethnic and a great choice for weddings in India. They offer a wide range and bring the best out of the bride's beauty. But the tricky part is to choose the jewellery that goes well with the beautiful golden hues that are naturally a part of these sarees! So, let's talk about something that never looks wrong with silk sarees: Temple jewellery. Temple jewellery is special in a way that it displays tradition without compromising on the finesse – best of both worlds.
Here are 9 lovely temple jewellery necklace designs to ace up your bridal look. Let us know in the comments section which of them you loved the most.
Bronze-gold temple jewellery necklace with heavy Lakshmi motif locket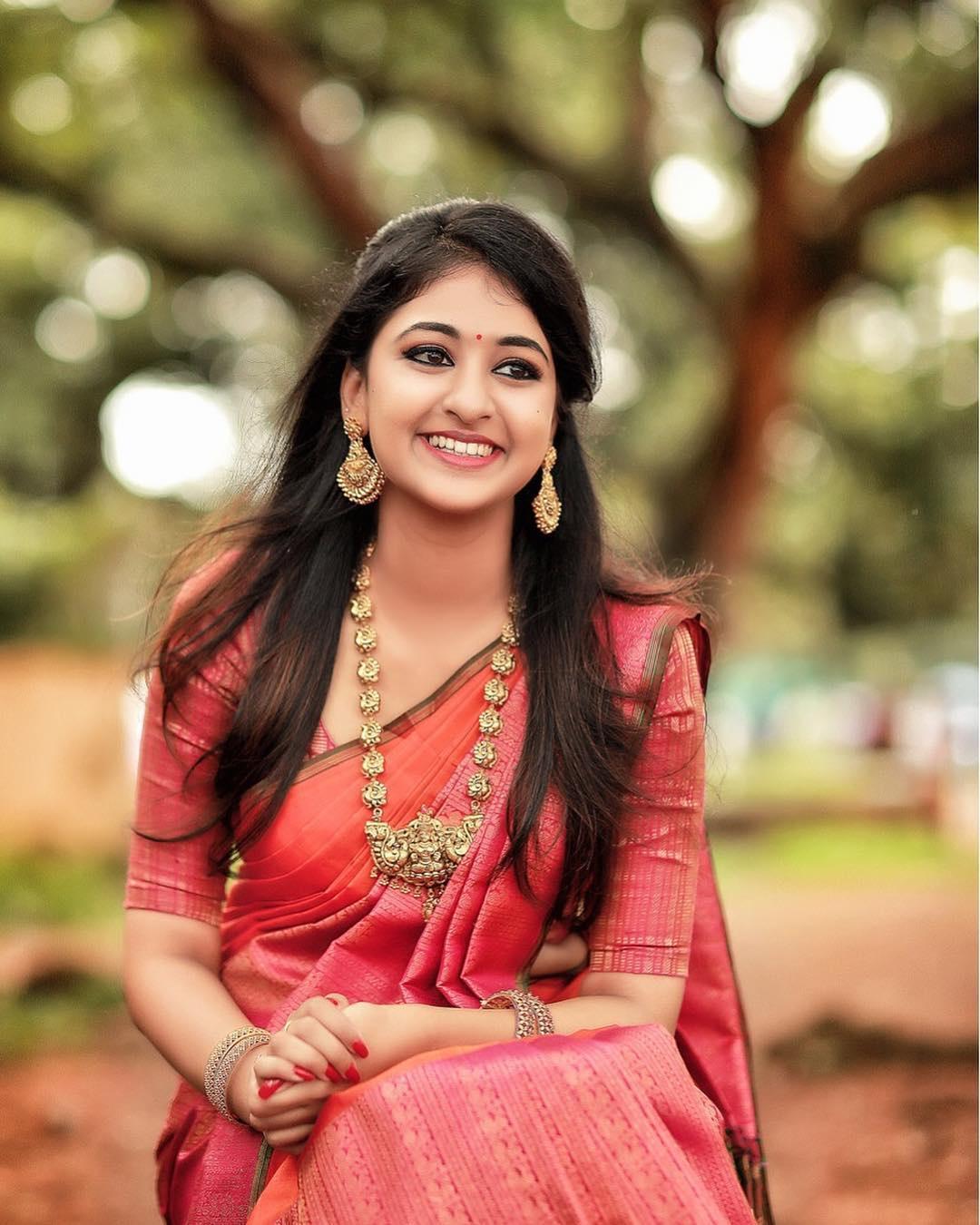 Temple jewellery is a little heavy when compared to other jewellery designs. However, you can keep it simple by wearing one piece at a time like the bride in the image. The bronzy gold colour is something that suits any complexion. The peacock motifs all over the necklace and the heavy Lakshmi motif in the centre look fabulous all together.
Rose-gold multi-layered necklace set with rich lockets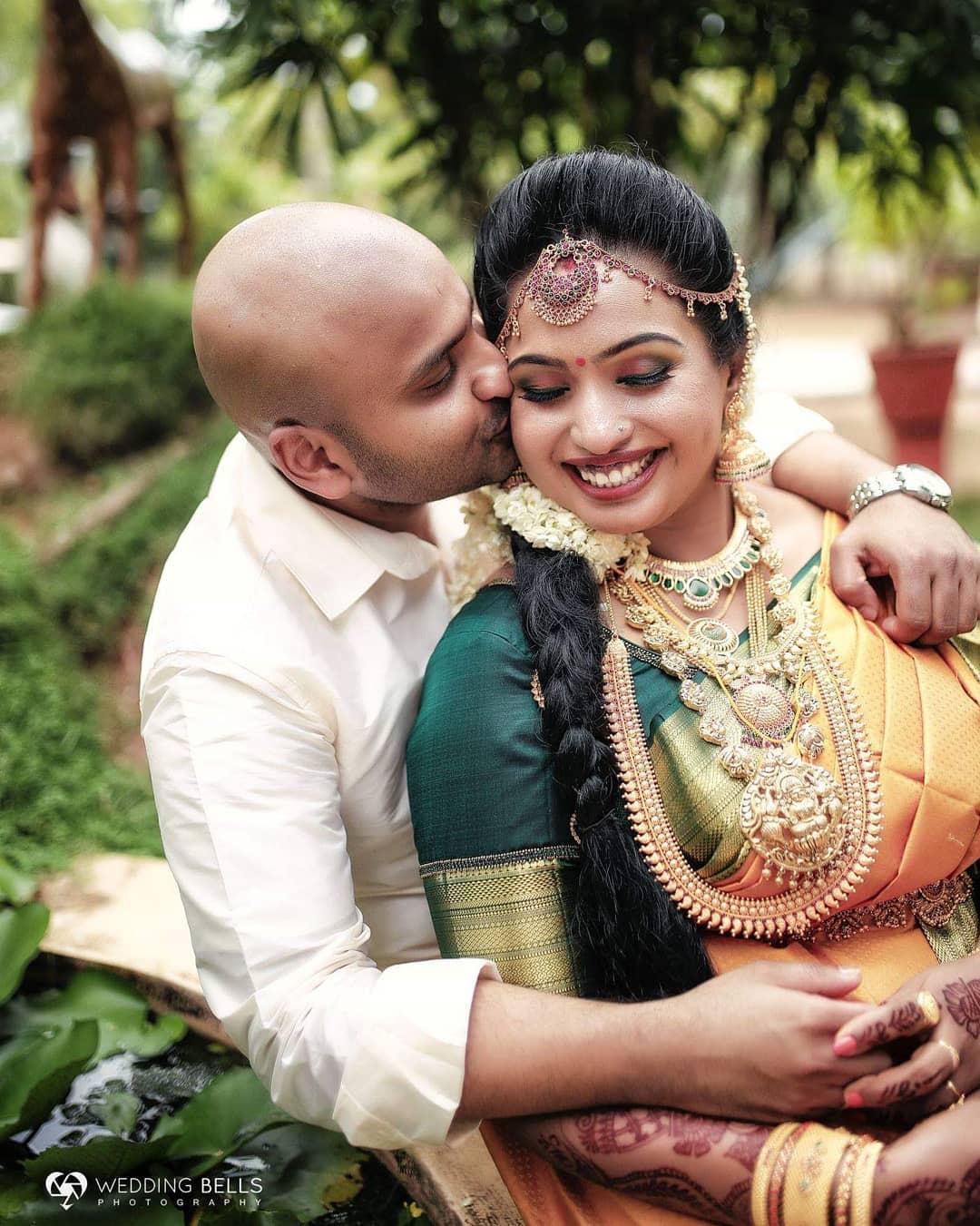 If you want to keep the look heavy, layering is the best technique. Don't believe us? Just take a look at the picture. The multiple rose gold necklaces are looking great together. The bottom one has a horizontal layered design with mango motifs. The next one has a heavy Lakshmi motif along with gorgeous round lockets, chain details and coloured stones. All of them are complementing each other and the saree so well.
Grand temple jewellery necklace set with peacock and Lakshmi motifs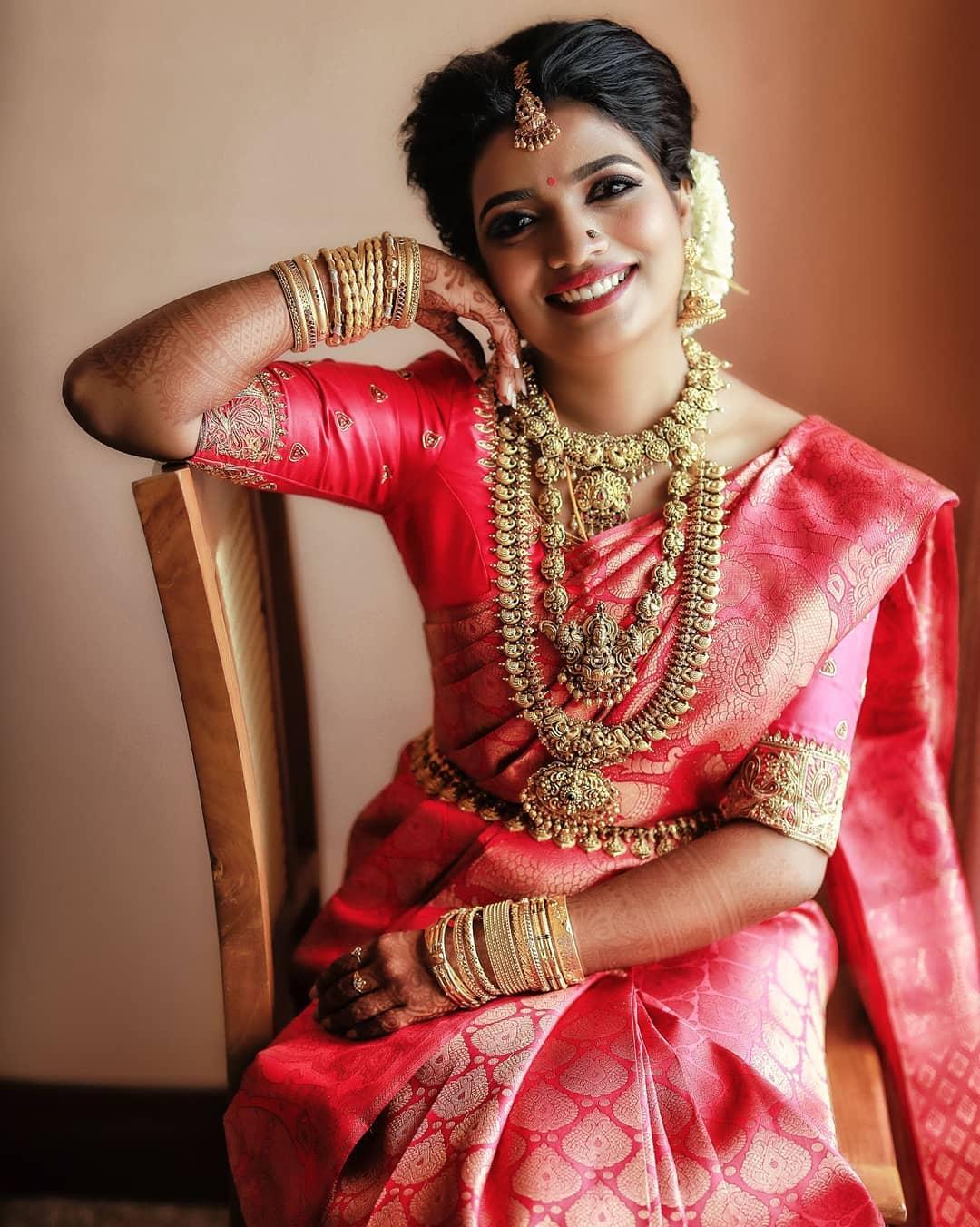 The best thing about a temple jewellery necklace is the intricate arrangement it has. Look at this one with the peacock and mango motifs packed perfectly in order. The centre lockets with danglers are completing the design neatly. The top choker necklace with drop motifs and pearls is adding-on to the already existing flair. The whole set is making the red silk saree even more beautiful.
Ruby and emerald embedded temple jewellery necklace set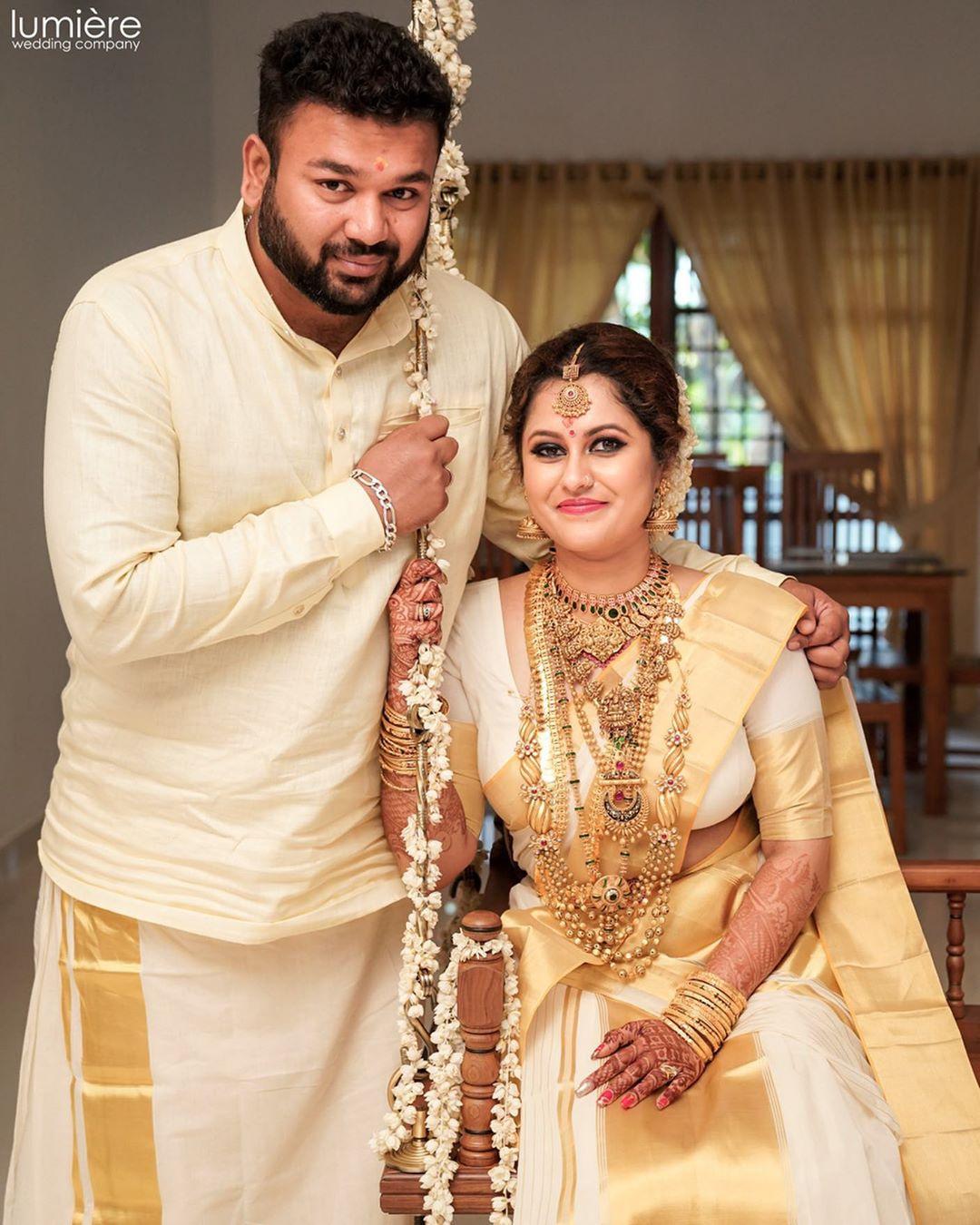 Look how the multiple necklaces sets are amping up the white saree look. The rubies and emeralds are adding pops of colour to the white. The choker has a simple design with emeralds. The next one has beautiful rubies, and finally, the last one has Lakshmi motifs, making it stand out from the rest. The others have impressive patterns with attractive beads and stones.
Heavy layered necklaces with intricate design and stones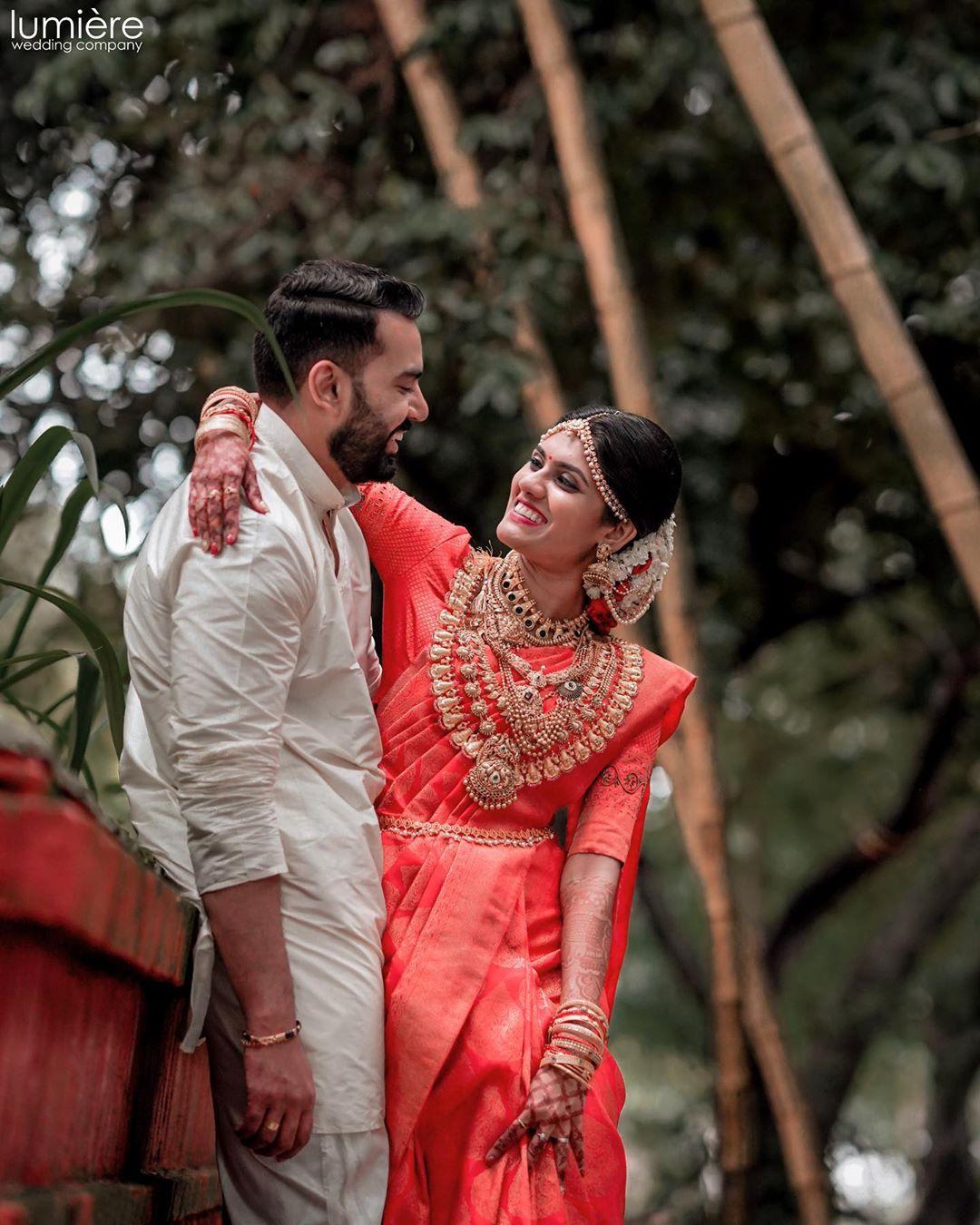 Look at this fabulous necklace set. Each one of the pieces has its own intricate design and varied finish. The strikingly beautiful choker with stones, the multiple motifs, connecting chain links - all of them are painting the red saree golden. Jewellery lovers must go for this look!
Simple double-layered bronze-gold necklace set with emeralds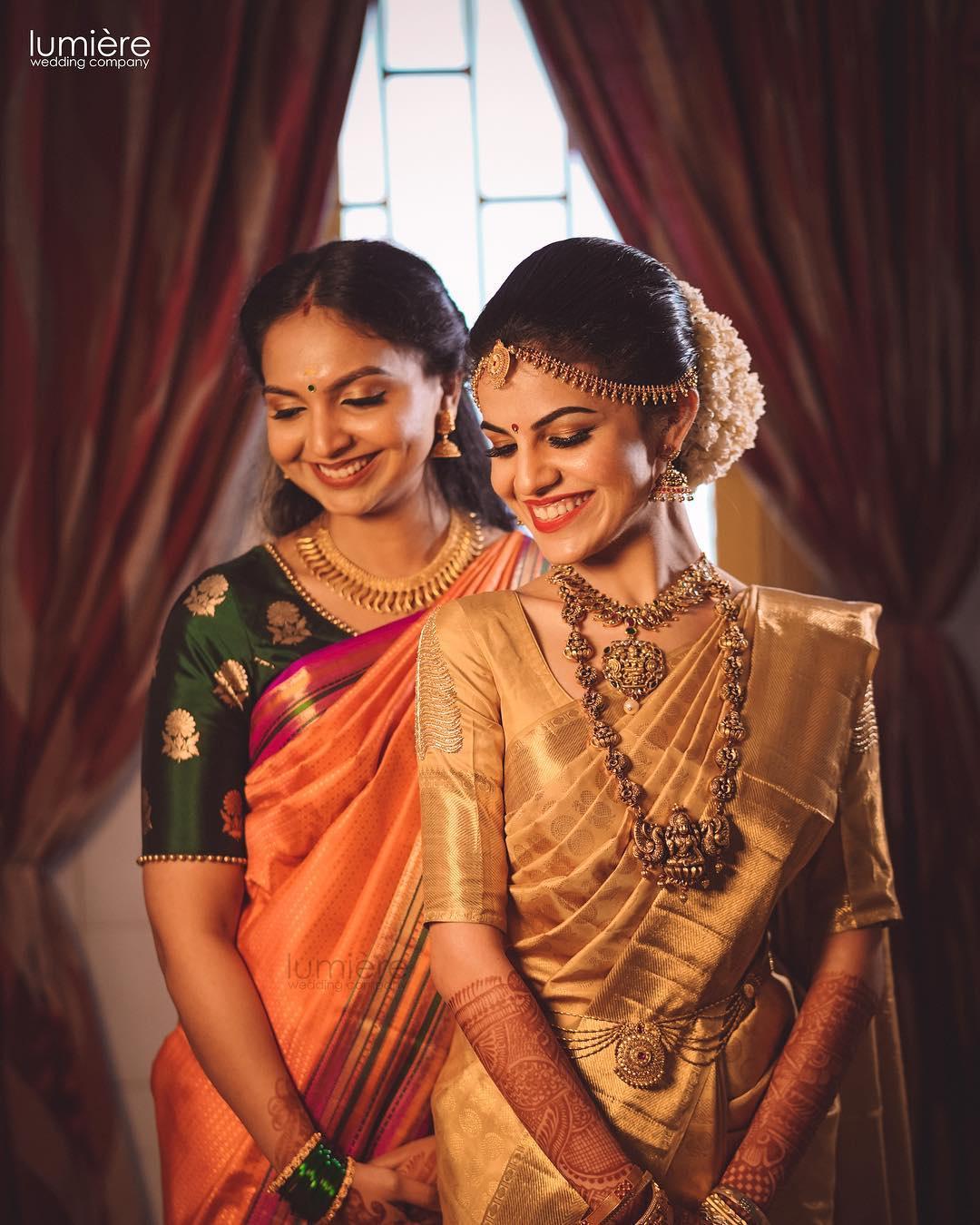 The monochrome look is such a flawless style. This bronze gold temple jewellery necklace set worn with the bronze-gold saree is a classic example of why monochrome is bae. The long-chain has Lakshmi and peacock motifs all over its length as well as in the locket area. The short necklace has rubies, emeralds and a pearl, making it fabulous.
Bright gold triple layered necklace set with mango motifs and pearls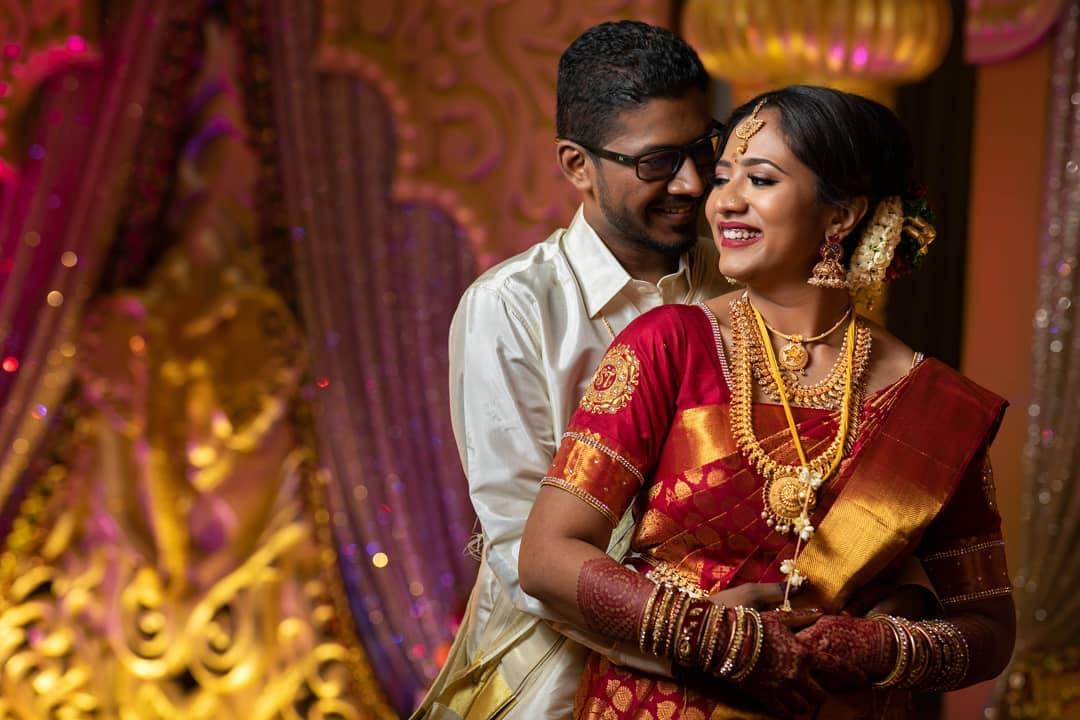 Image Courtesy: Ashevin K. Photography
Bright gold jewellery is something worn since ancient days and still hasn't gone out of style. The shiny gold triple layered necklace is perfectly matching with the golden border of the saree and this is something you should keep in mind when styling your own outfit. The choker has an antique design, making it unique. The other two necklaces are made with mango motifs and added pearls, making the whole set look exquisite.
Elegant multiple layered necklace set with coin design and Lakshmi motifs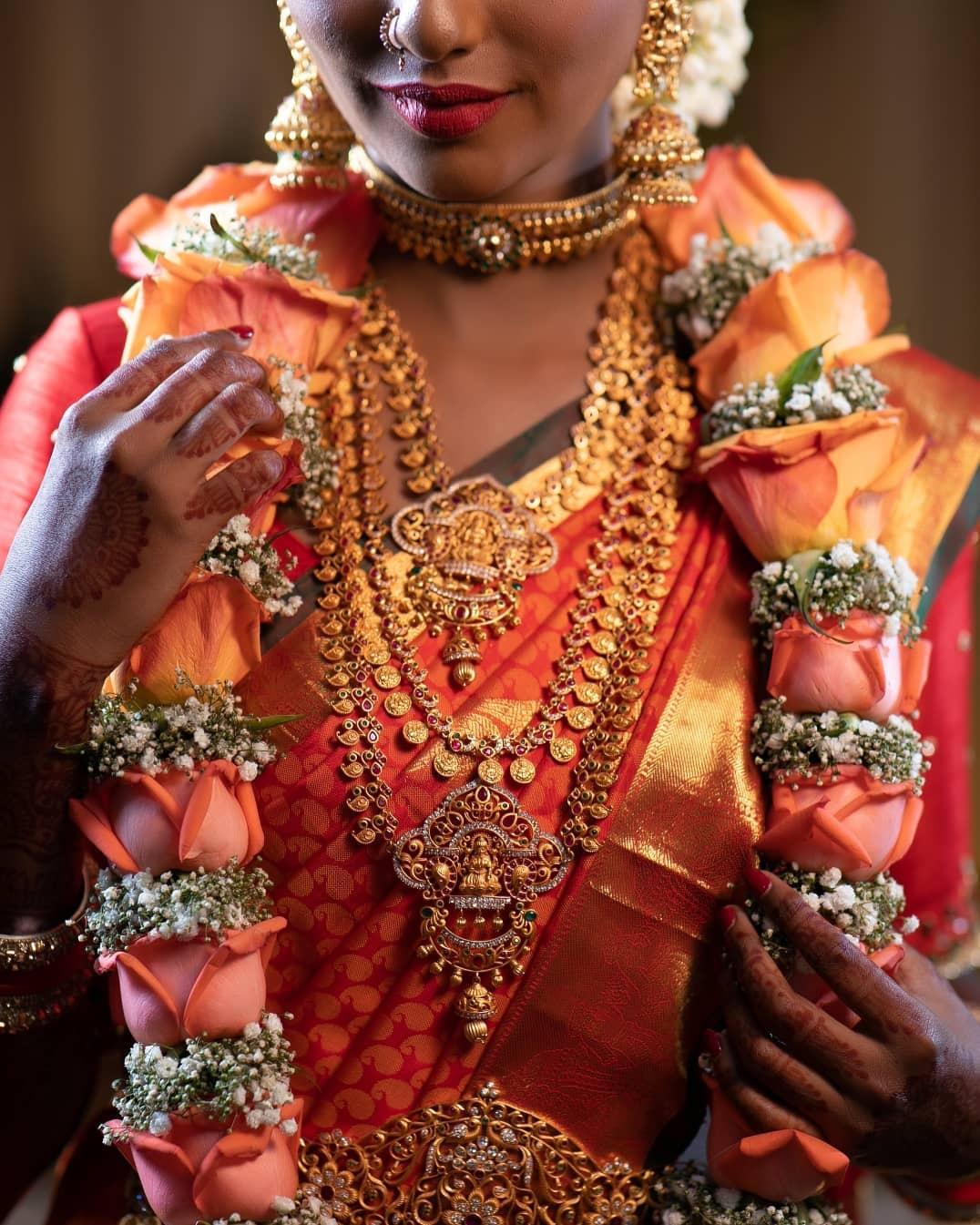 Image Courtesy: Ashevin K. Photography
This four layered necklace is something we can't take our eyes off of. The best part is the fact that it doesn't look heavy in spite of comprising of four necklaces. Here the key is the subtle design that each of them has.
Majestic matte-finish double layered necklace set with Lakshmi motifs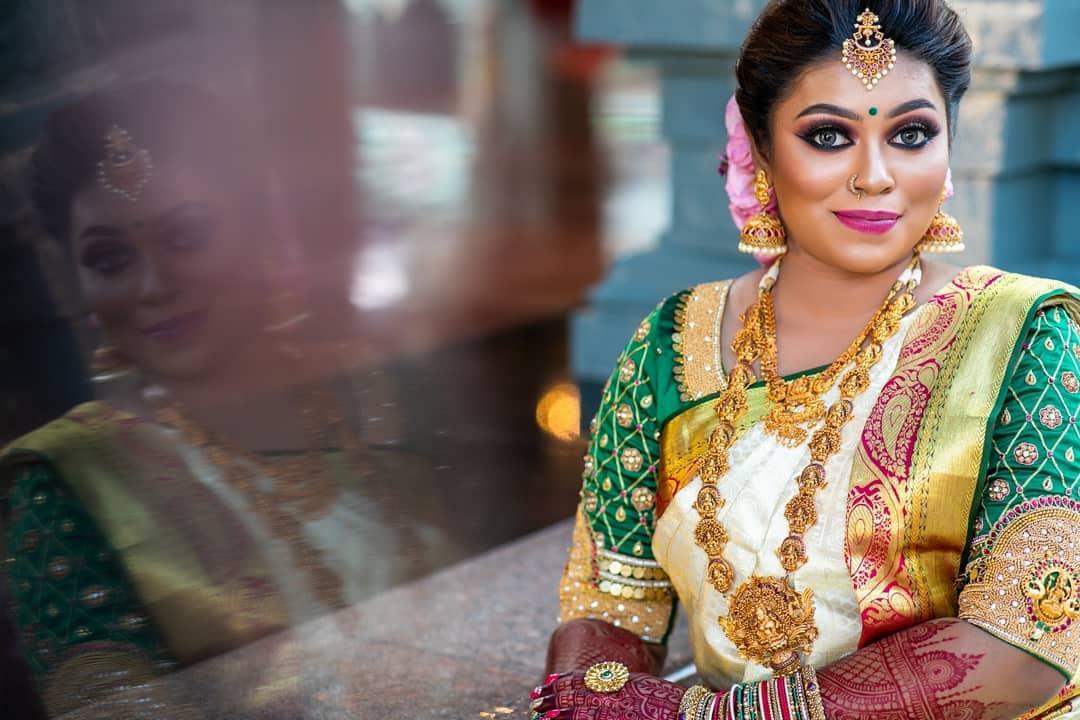 Image Courtesy: Ashevin K. Photography
If you are choosing a saree with multiple colours, go for necklaces without colours to avoid mismatching the stones. Look at this double necklace set that is enhancing the hues in the saree. It has rich Lakshmi motifs and trendy matte finish all together making us fall in love with its design.
Temple jewellery is worn by Indian women since ages. They are extremely popular for their intricate details and finishing. That is why Temple jewellery is a no-brainer when it comes to completing the silk saree look, particularly for weddings. Among all the ornaments, temple jewellery necklace is the masterpiece that steals all the limelight. Try out these for your weddings to flaunt our rich Indian culture and beauty in details.
Let us know which one of the above temple jewellery necklace designs you cannot wait to try at your wedding or any festive occasion!
Want your own temple necklace? It's time to head down to these bridal jewellery stores!