7 Silver Oxidised Jewellery Designs to Look Dazzling This Season
A silver affectionado-at-heart, I weigh in on some of my favourites designs in silver oxidised jewellery and why they're perfect for any bride-to-be's daily kitty.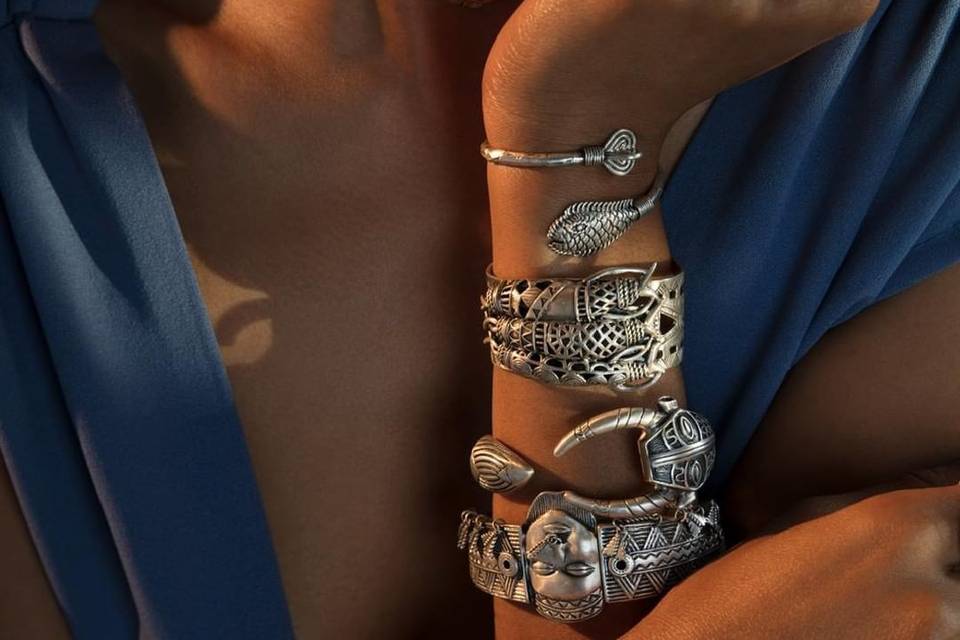 We, those who love the darker hues of the white metal, find it a line to swear by, an accent to our individualism and thought to our beliefs. And today, as I pen this open letter to silver oxidised jewellery, I share how you can express your voice, your zest and your self with it too.
We as women are often trapped by mores of perfection, with a need to show off our dainty, feminine sides in all the fineries available. The sharpened sides (and tongues), the warrior spirits and the rougher edges are hidden perfectly away. Especially when we need to step up with our best foot forward, at our weddings. Or in the life after.
In this case, bring this sense of yourself in a jewellery box adorned with flowers that you will give value too. Use these physical talismans to showcase this side of yourself with ease.
Here are some silver oxidised jewellery talismans which I recommend because they celebrate you, simply as who you are:
The Nakhrewali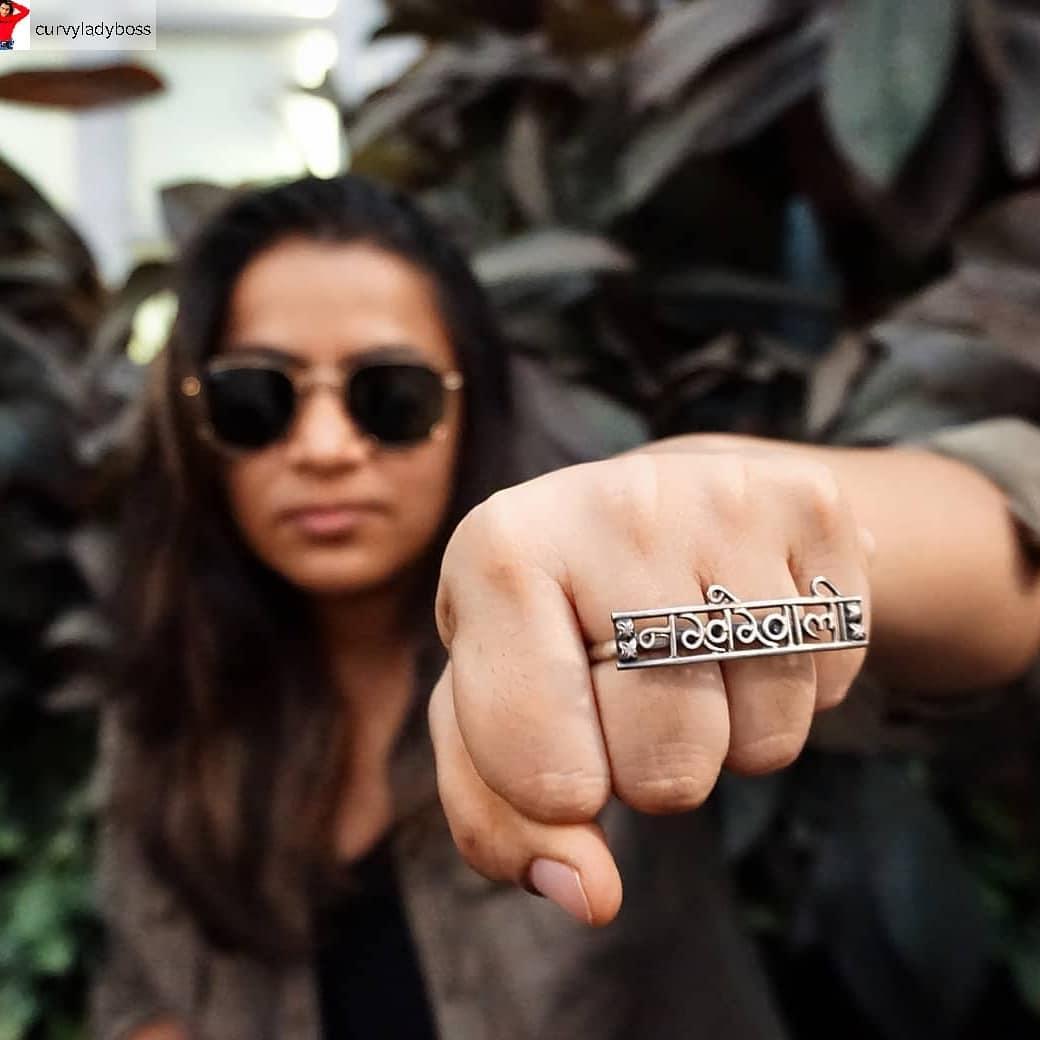 Image Courtesy: QuirkSmith
Let them know that if they need your attention (and appreciation), then they better work for it! You've not done anything easy or received anything easy either and so this silver oxidised jewellery talisman will set the expectations right from the start.
The call of nature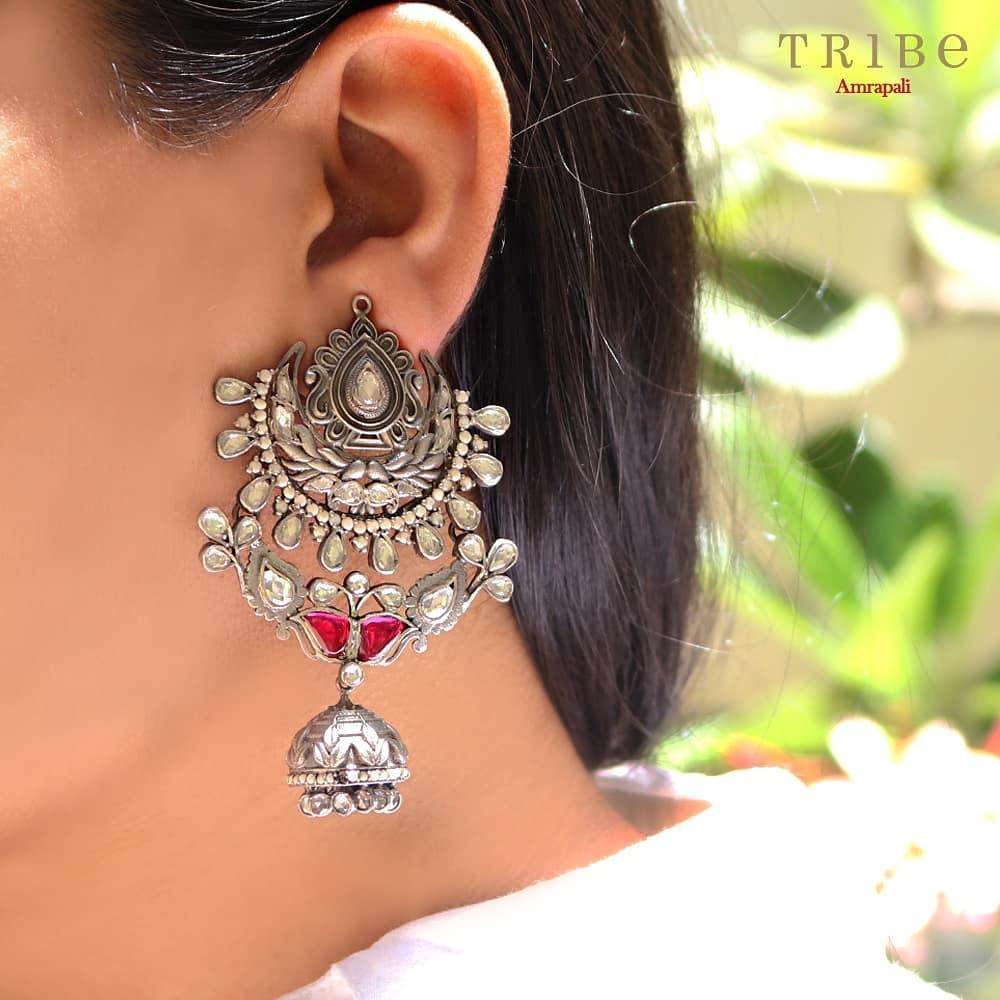 Give a lift to the call of nature that tugs at your sense of being one with the greens. Wear this silver oxidised jewellery dangler to give it a place of pride in your life, especially when the concrete jungle restricts your sense of heading into dense foliage!
One with the tribe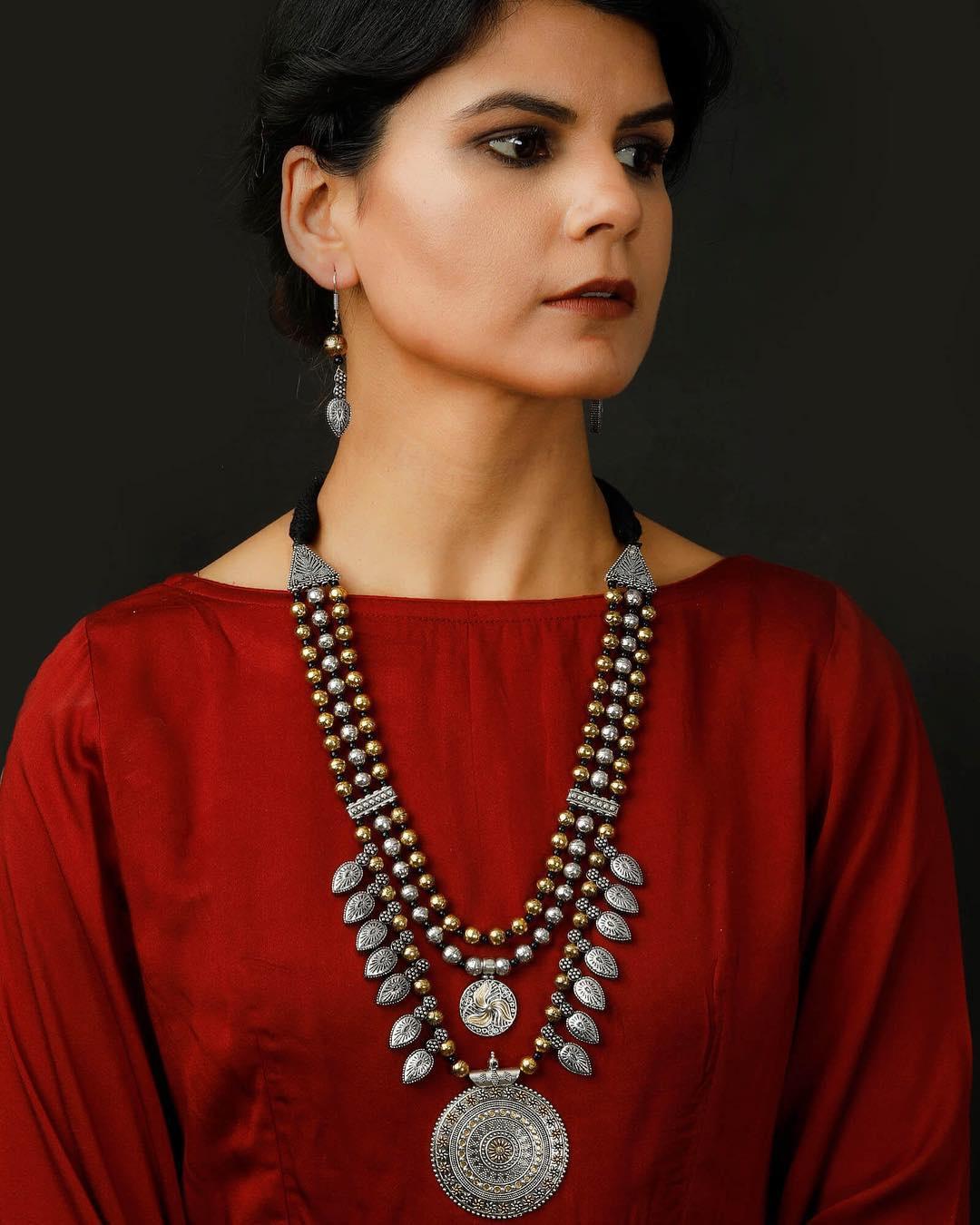 Image Courtesy: Tjori
Always remember that you're never alone. When life hits a sucker punch or you feel overwhelmed by your circumstances - help, love and bliss are just a call, a text or even a visit away. You're the sum of your tribe - your family, your friends, sisters and soul sisters.
Acknowledge your standing with them with this physical motif. The beads, leaves and discs that herald your sense of being one with a larger tribe? That's what this piece of silver oxidised jewellery does for you.
The rebel at heart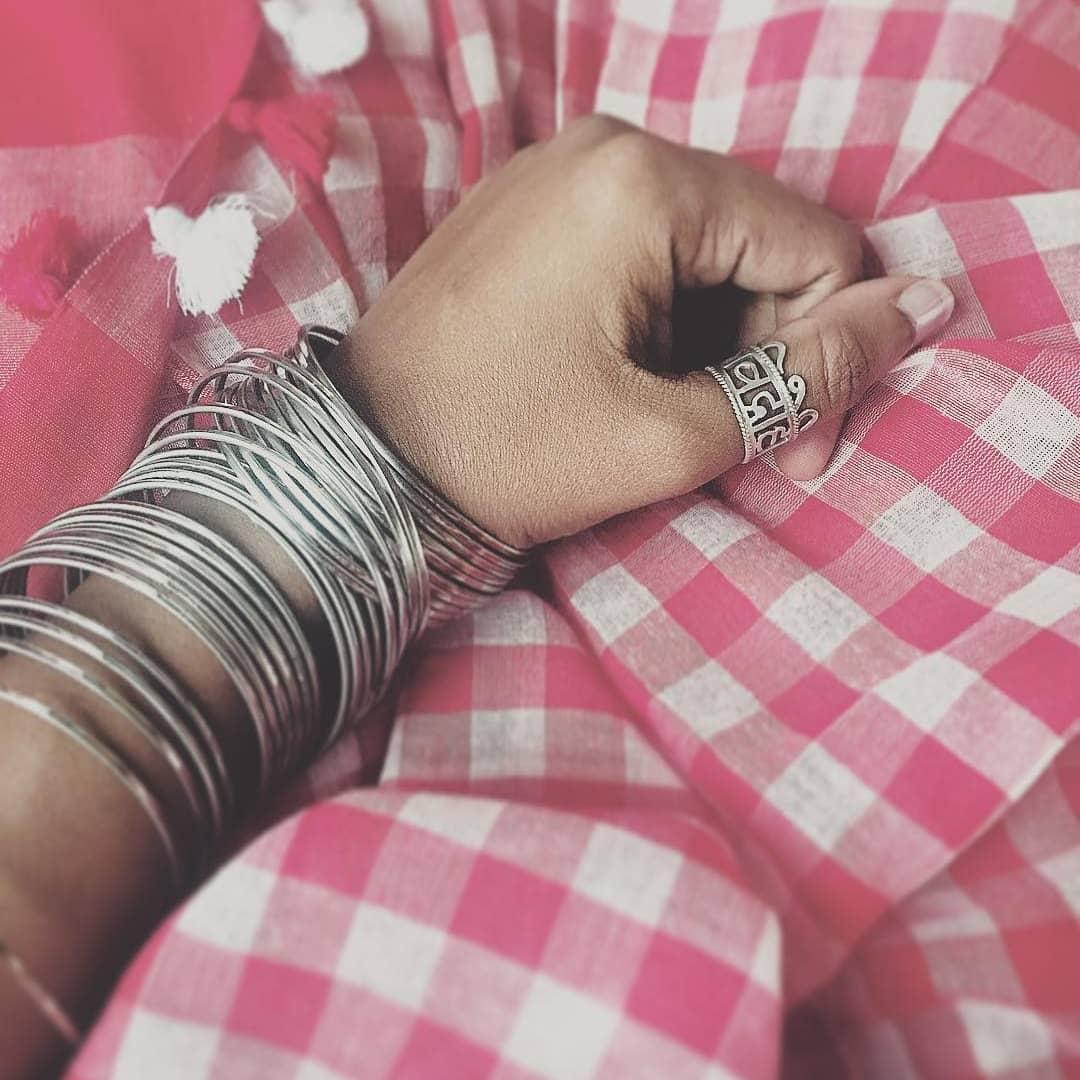 Image Courtesy: QuirkSmith
Have cause to rebel? Here's a signboard to show that the rebellion is clearly underway.
This silver oxidised jewellery ring is also a faint reminder to yourself, that you remain true to your own heart and your own self. Keep it ticking and rub on it for luck, whenever you feel that the world is getting harder with you.
The photo bug!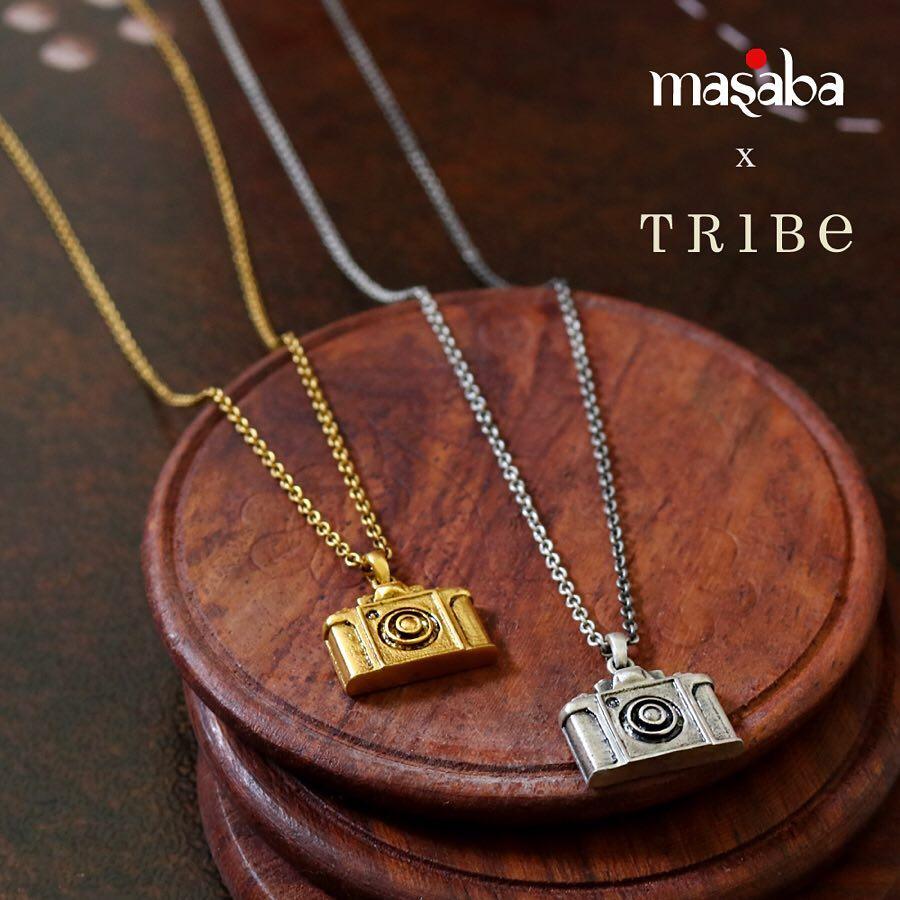 A selfie nerd or just one captures the world a click at a time? That's what makes you uniquely you. Share that appreciation and that insight of your self by wearing this silver oxidised jewellery neckpiece.
A collaboration from Masaba and Tribe by Amrapali, this also conveys a sense of the lens or eye through which you see the world around you like no other would.
Keep your shield up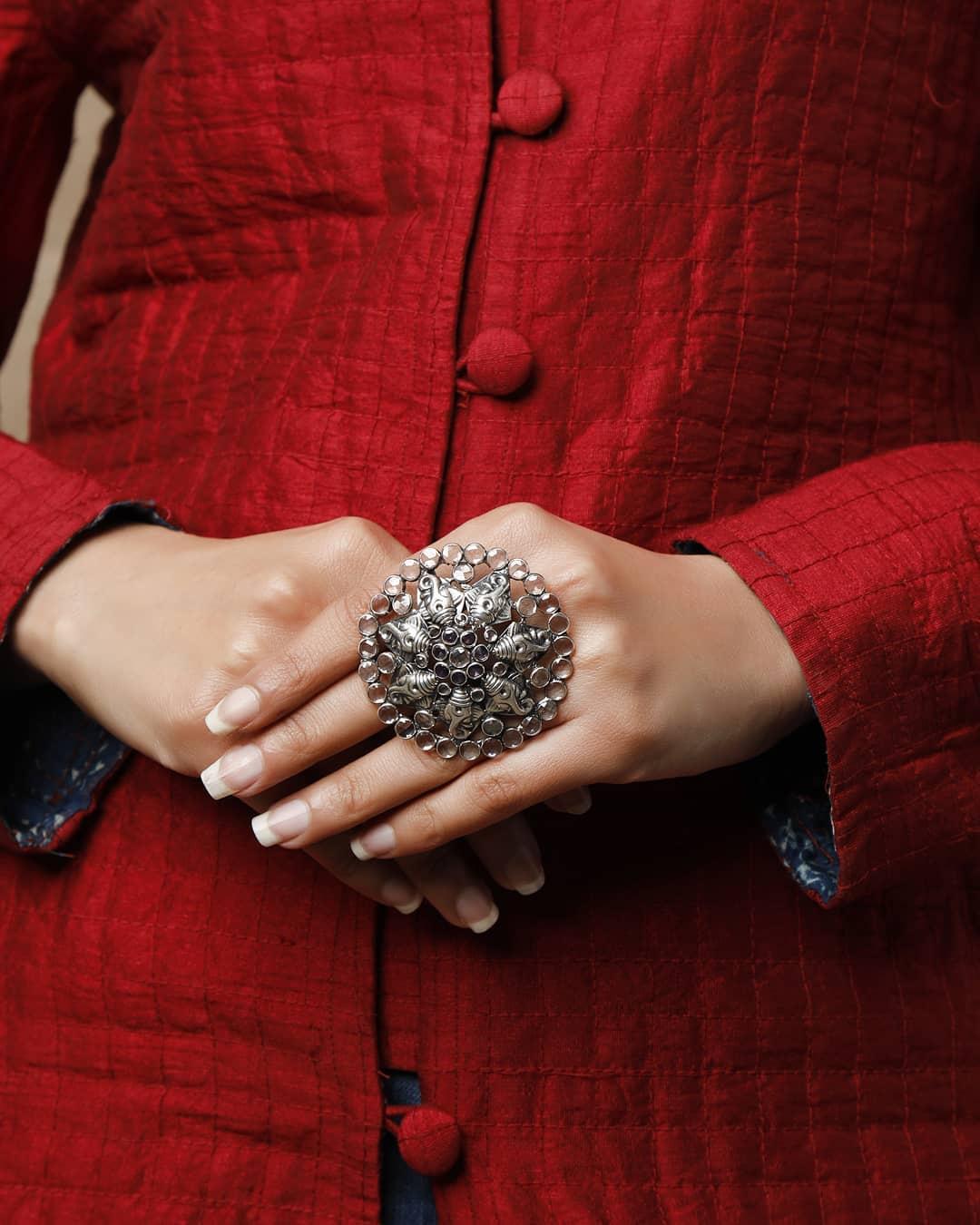 Image Courtesy: Tjori
Keep strong with faith in your own warrior self when it comes to the kind of challenges that life throws at you. Hold your enthusiasm above all with this statement silver oxidised jewellery ring from the brand Tjori treasures.
The in-house creation showcases an added layer of the ingenuity of Ganesha heads.
Live beyond material pursuits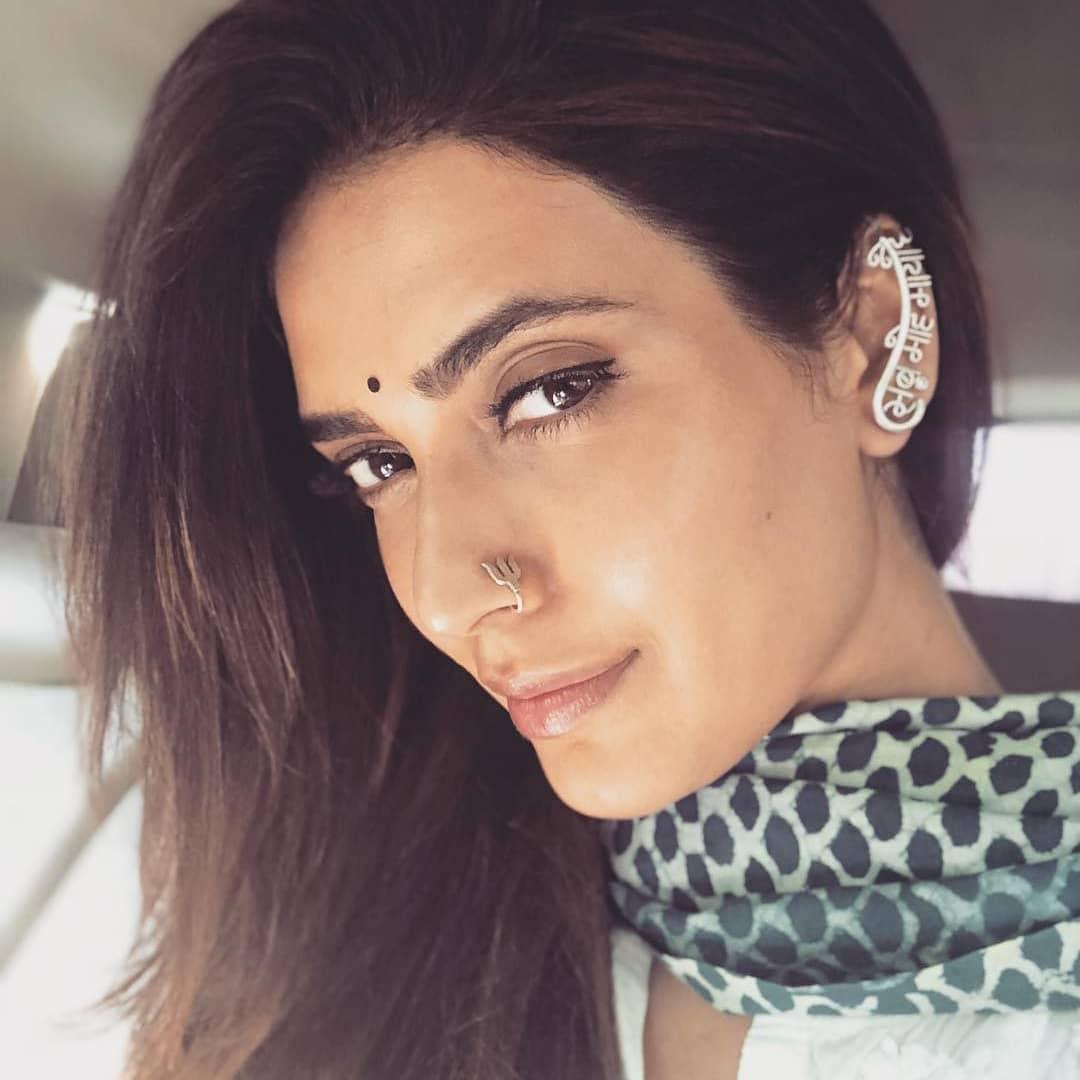 Image Courtesy: QuirkSmith
Lend some worldly wisdom to all those who're willing to offer you Gyaan at the drop of a hat - work on the tenet that it's all in vain.
The 'Sab Moh Maya Hai' ear cuff symbolises that you need to focus on the things that really matter for you and not the confetti that surrounds it. Don this silver oxidised jewellery ear cuff and know that you've shown what really resonates with you.
Think of these silver oxidised jewellery strains not just as additions to your daily jewellery wear, but also as a form of proverbial armour, geared at helping you through thick, thin and tricky circumstances whenever life drops you a curveball.
Alongside these silver oxidised jewellery pieces, I'd recommend making an effort and creating a talisman that speaks only to you and you alone. Think of a design that speaks of you and for you and then share it with a silversmith. It won't cost you more than a basic 1k to get it done. When you wear it with the honour and pride that it deserves, it will become an intrinsic part of your life, time and soul too.
Check out some jewellery vendors who can help you find that one perfect piece that is uniquely you. Don't forget to ask your wedding photographer and the videographer to capture the beauty of that piece as well.
How did you like these silver oxidised jewellery designs? Let us know in the comments below.