Make Your Wedding Photo Albums Romantic With These Poses
Find the secrets of what makes the Wedding photo albums so special. Make your treasure trove of memories the best one possible with these tips!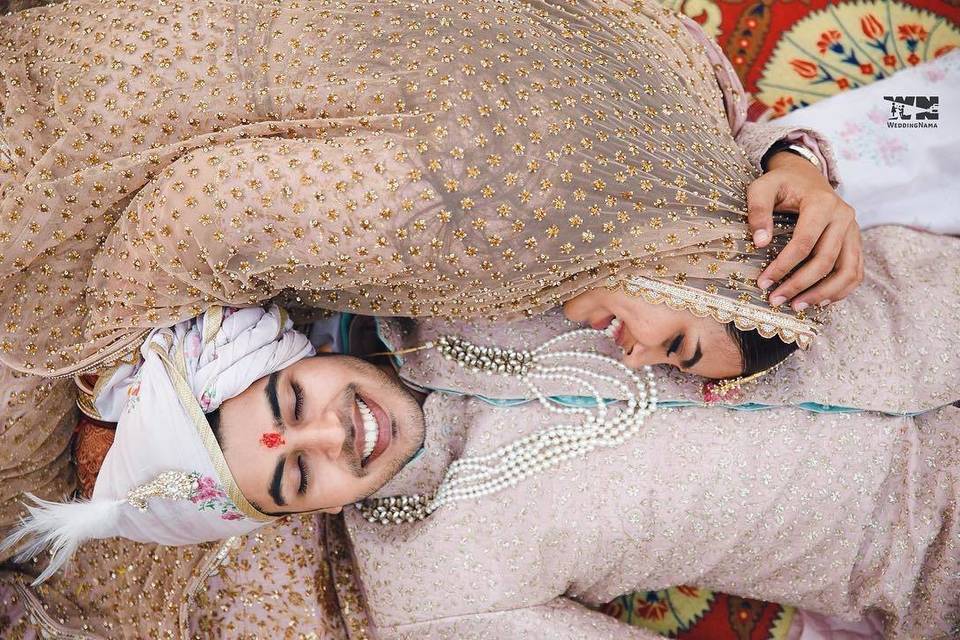 Everyone knows the importance of making wedding photo albums special because they are the only things that remain with you that enable you to relive those beautiful memories. This exactly is the reason why you need to have absolutely great pictures to ensure that you have some part of each and every wonderful ceremony you had. So, what exactly does it take to create amazing wedding photo albums?
First and foremost, you need to hire a great photographer and team that knows the craft well. Photography is not something that everyone can do. It requires a certain amount of art and creativity to capture those perfect moments. In a wedding, there are innumerable moments that can be clicked to capture forever. However, it is the eye of the photographer that chooses a few hundred moments of those innumerable options to make your wedding album superb. Considering all such moments, there are certain shots or moments that you surely should have the wedding photo albums to give it the perfect touch.
The following are a few tips that will help you ensure that.
1. Dreamy shots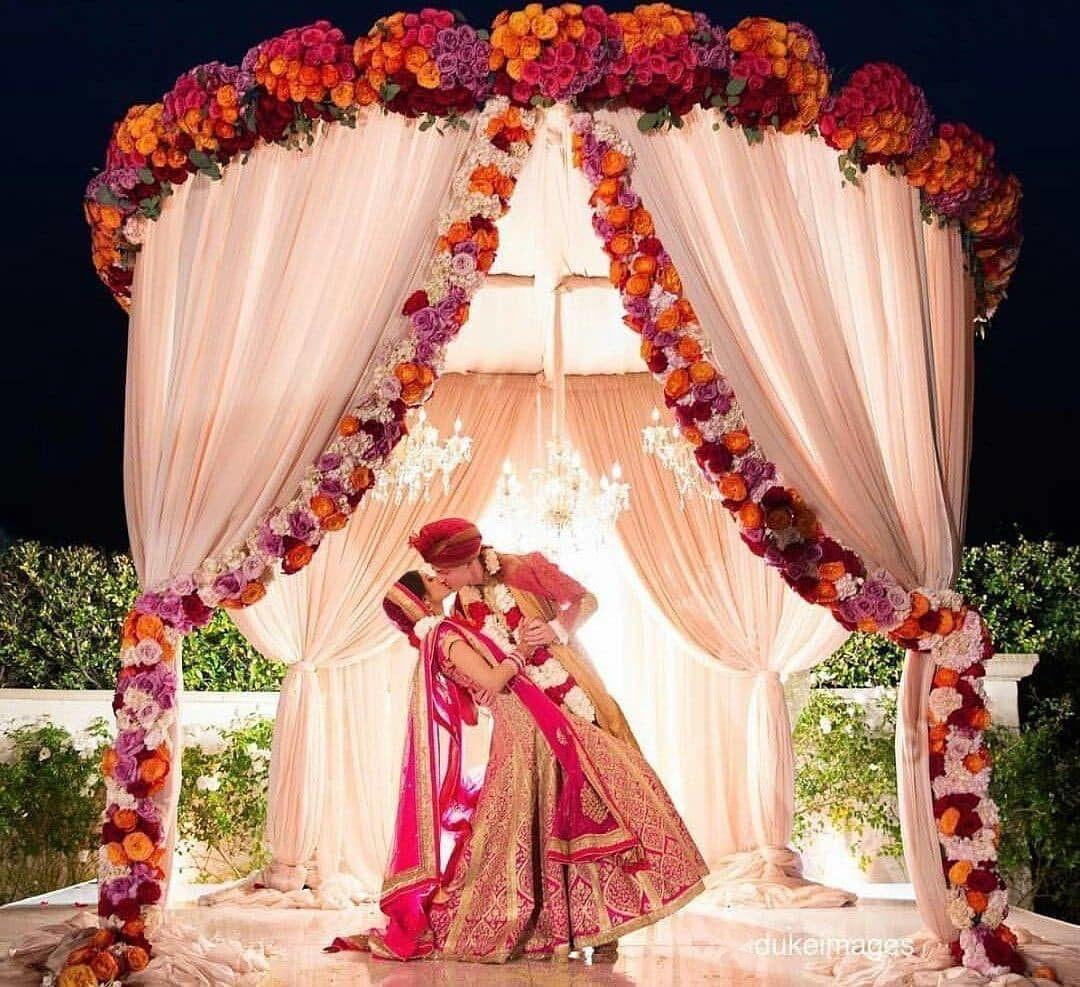 Image Courtesy: Duke Images
When you hire a photographer, the least you expect is to get pictures that you can never click yourself. Therefore, it is the duty of a photographer to ensure that they provide you with some really artistic or dreamy shots. Create it with using artificial lights, or include the decor of the event space or by using camera tricks.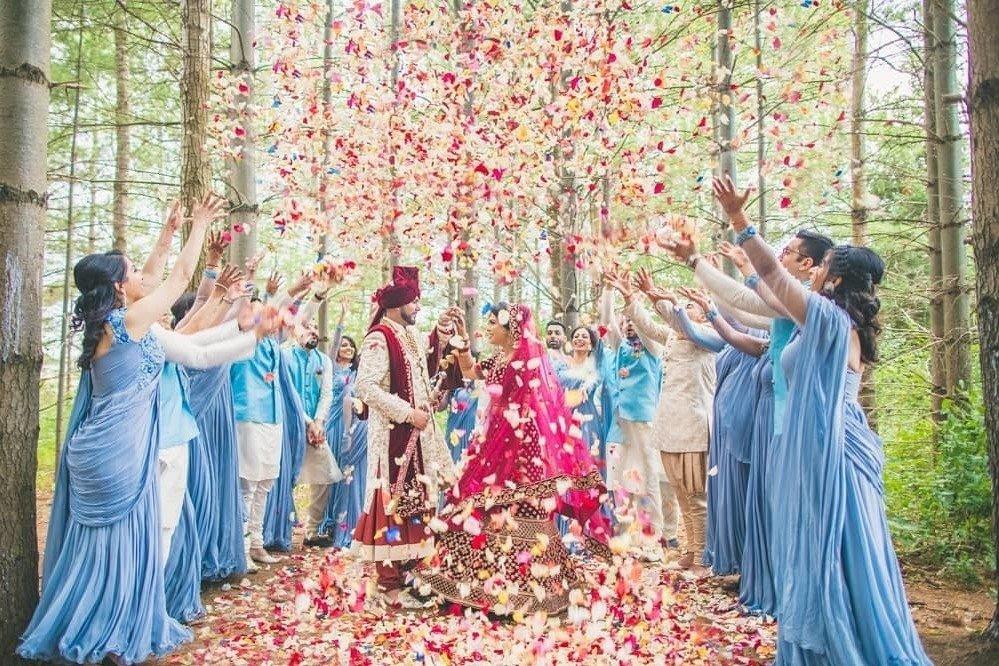 Image Courtesy: Photokitch
The pictures should look unique and visually pleasing, only then will such pictures look good in wedding photo albums.
2. Quirky shots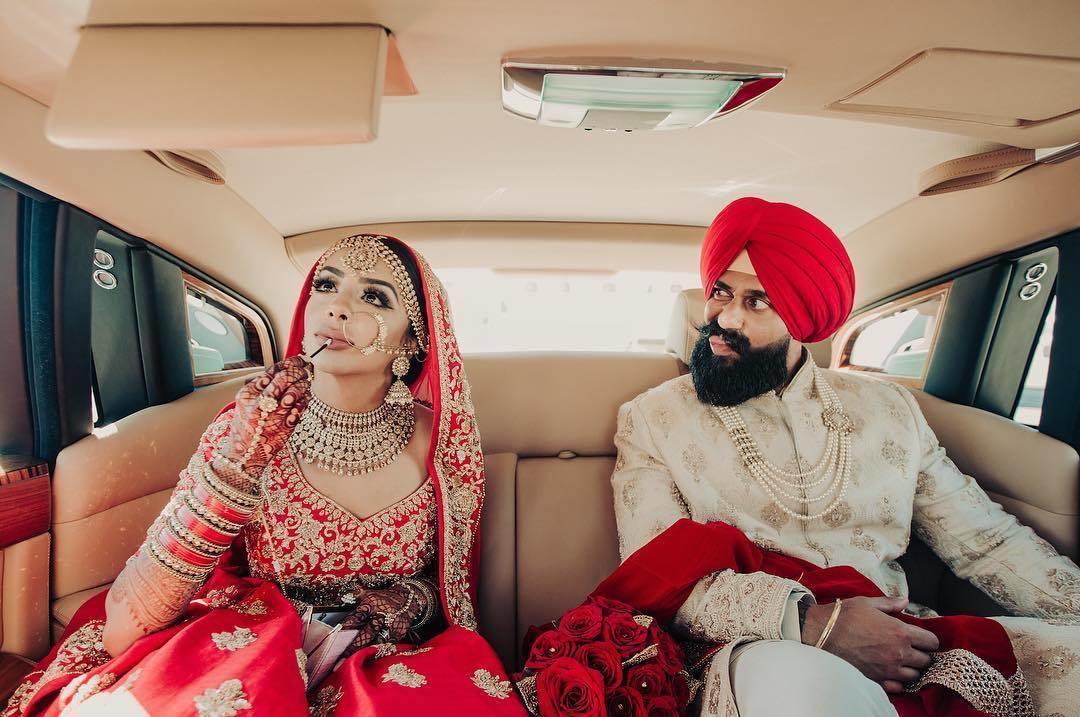 Image Courtesy: Varsola Visuals
If you want to tell a story through the images, the best way to achieve that is by having candid shots and quirky pictures in your wedding album. This is where a team of photographers come in play as some of them can focus on clicking such kinds of pictures.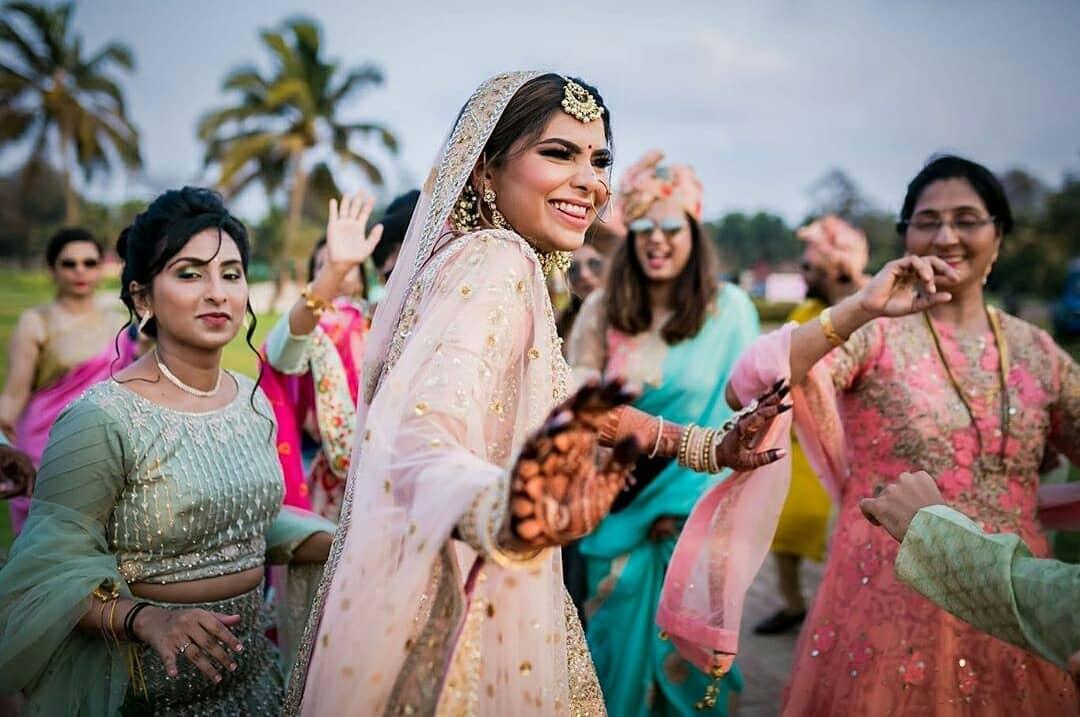 It has to be the right kind of candidness that makes it a quirky picture. It can be the bride or the groom teasing the other or someone dancing with a carefree attitude. Such moments look great in wedding photo albums
3. Team bride and groom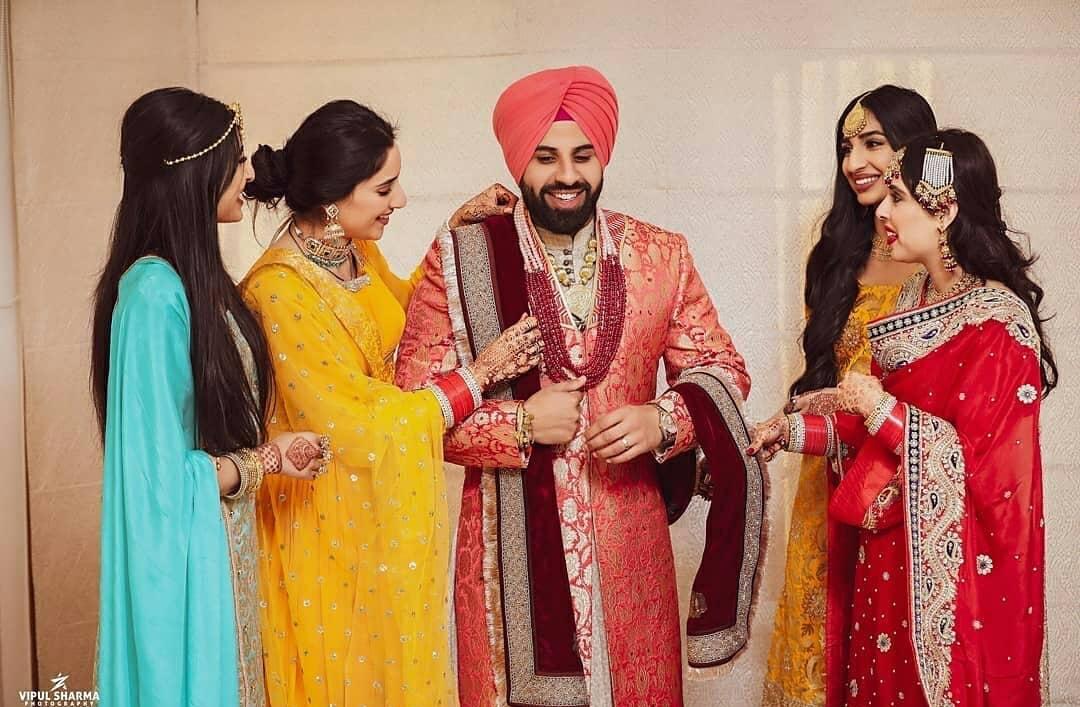 One cannot forget the pictures of the 'team bride' and 'team groom' in wedding photo albums. Clicking the perfect pictures of all the bridesmaids and groomsmen is important. It can be a picture that's taken while the bride or the groom is getting ready or it can be after they have all dressed up and look their best.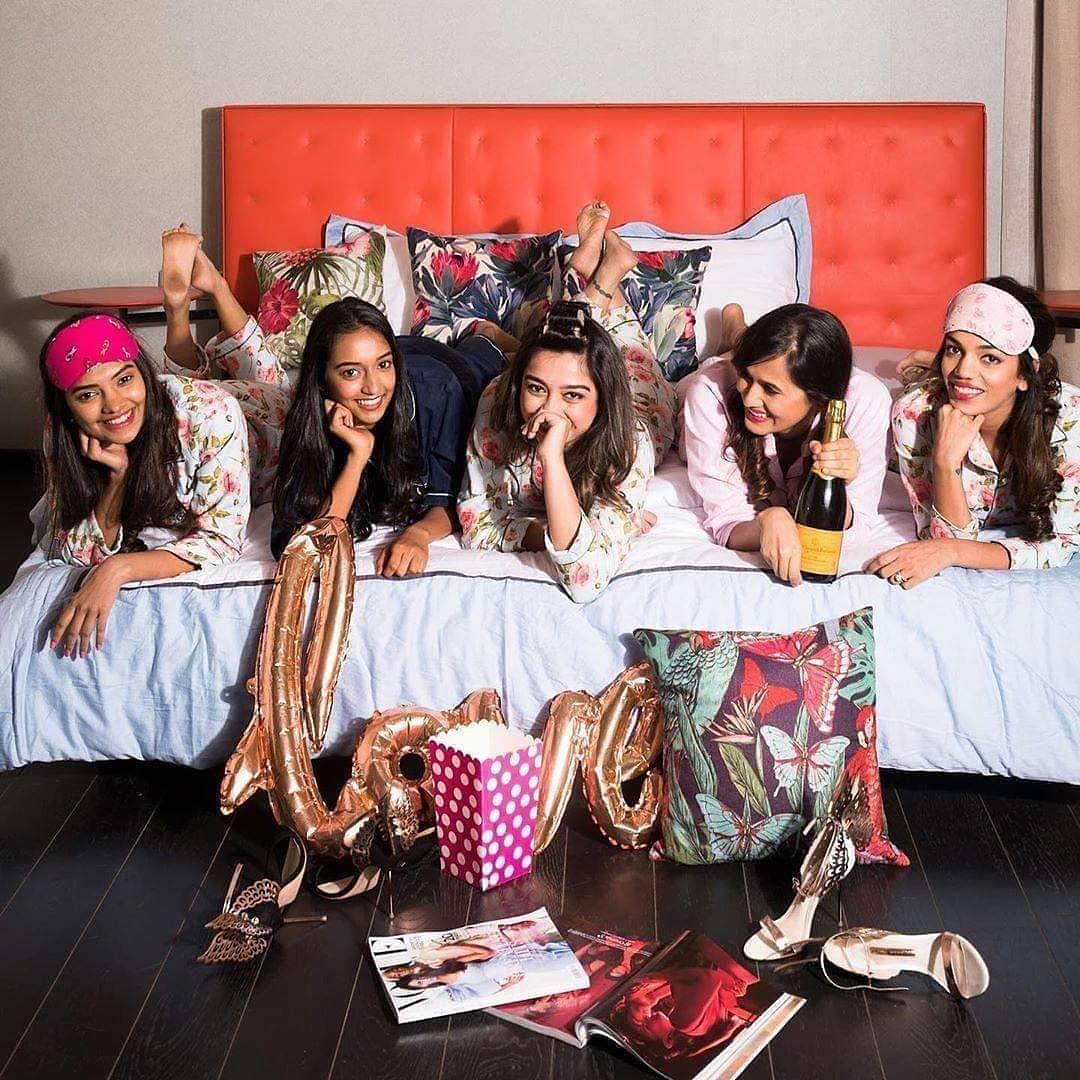 Image Courtesy: The Love and Light Studio
You can see here how the photographer beautifully captures a shot of the bride and her girls before they get ready in their attires. It is about getting the right kind of pictures that have a story behind them.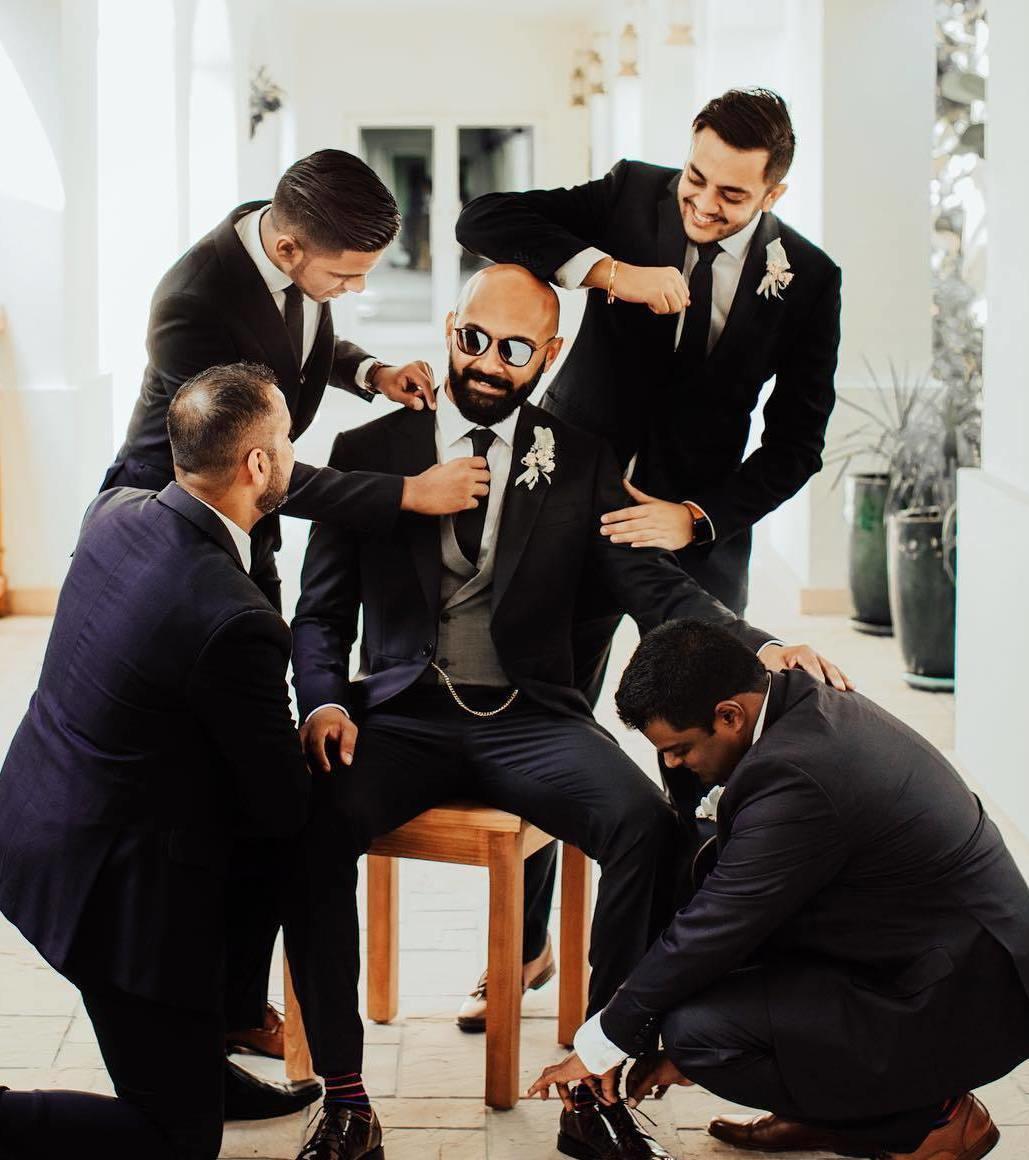 Just like team bride, you need to keep team groom in mind as well. You can click some candid pictures of the groomsmen helping the groom get ready or all of them walking out like the members of a cool gang.
4. Cute Pictures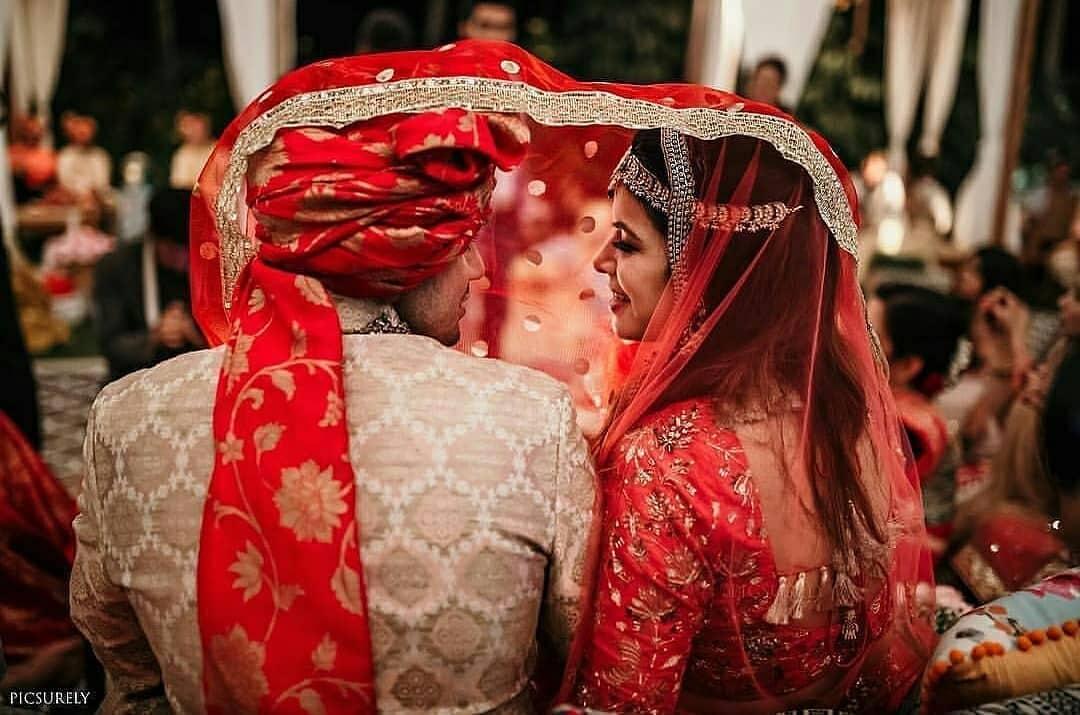 No wedding photo albums can be complete without capturing the cute moments of the wedding. You and the photographer may create such moments out of nowhere because the best cute moments are often a candid moment. It is absolutely necessary that you click such pictures to show the love between the couple.
5. Never forget the moments with parents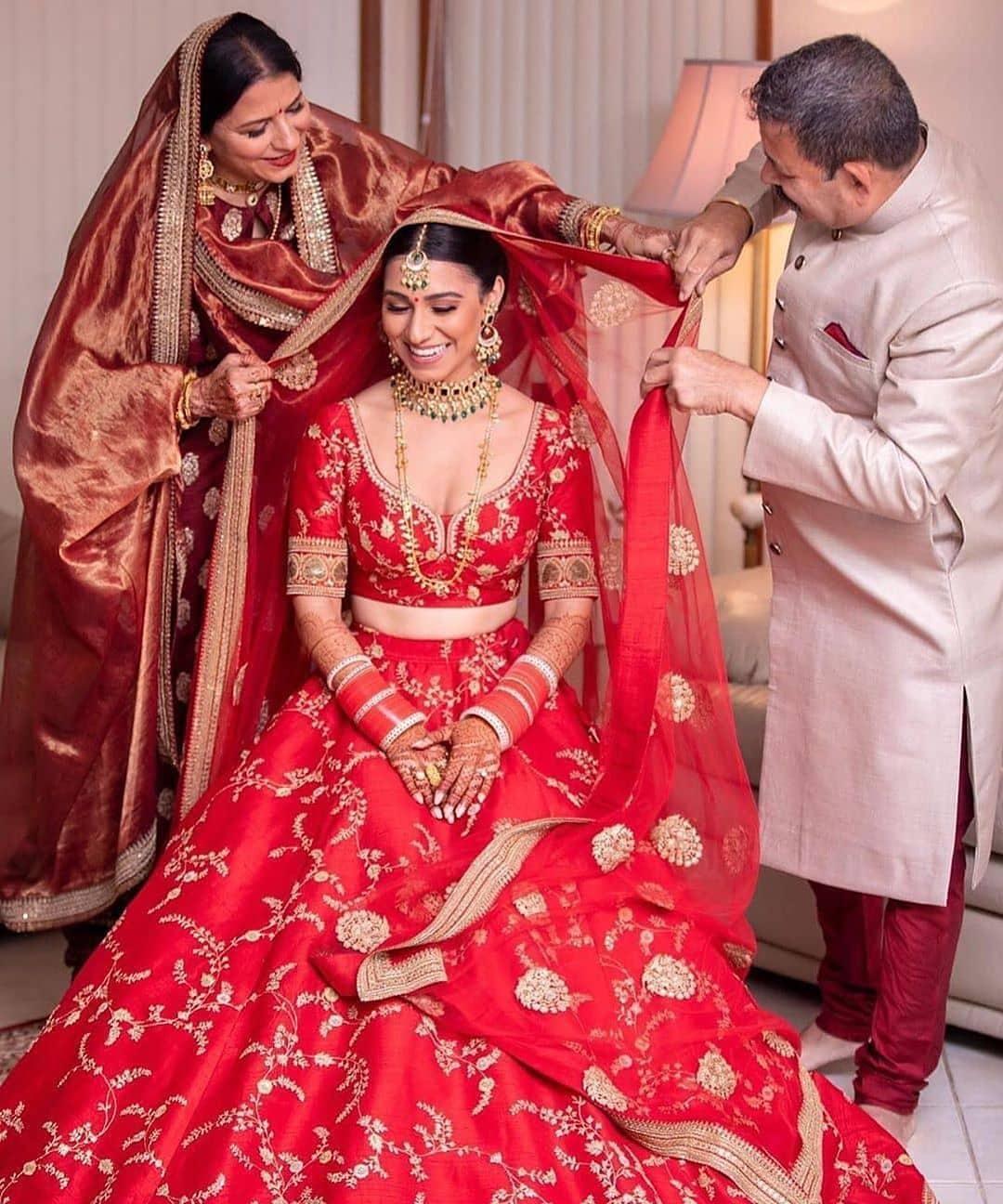 Image Courtesy: Rolling Canvas Sydney
A wedding photo album should be about emotions and there is no better way of capturing pure emotions than capturing some beautiful pictures of the parents of the bride and the groom. It can be a light moment when the father and mother are helping their daughter getting ready or when they get emotional during the Bidai ceremony. Furthermore, you can also think about clicking pictures of both sets of parents indulging in some fun activities like singing or dancing. The key is to basically capture some great moments including the parents.
6. The 'Moment'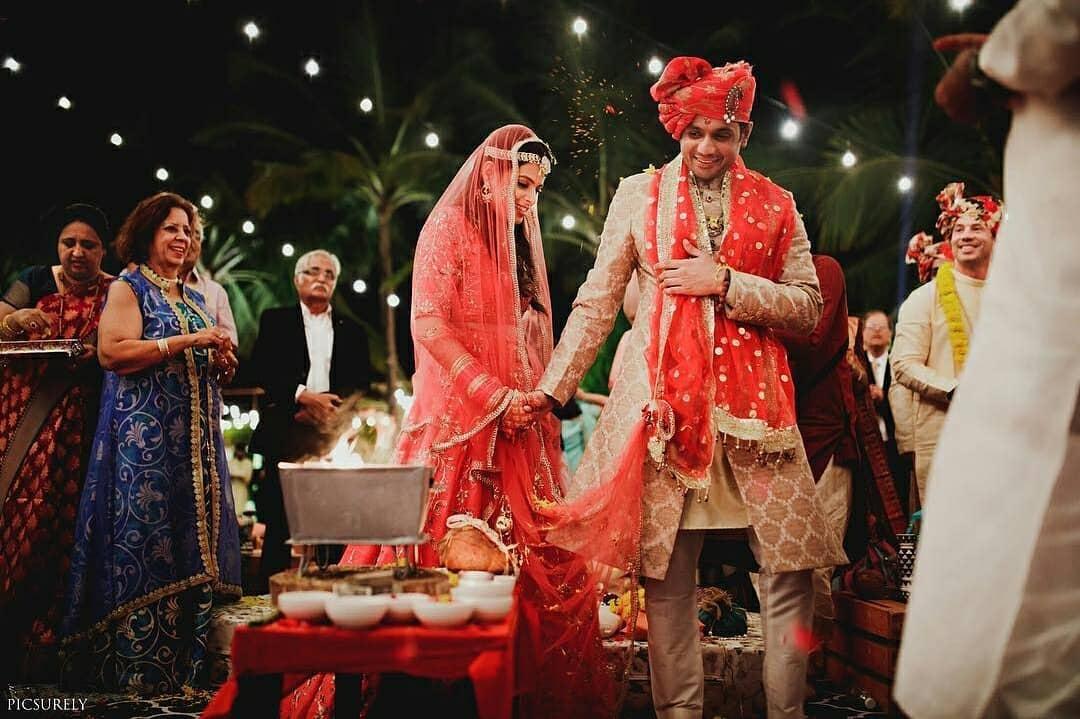 We cannot stress more about on fact that wedding photography is all about moments and what better thing to capture than the all-important wedding ceremony itself? The Phere, the moment when the groom ties the Mangalsutra and other such important rituals should be of top priority. Such pictures need an artistic eye to ensure that you create the frames with the right angles. Moreover, these are the moments that cannot occur once again at the wedding and hence the photographers have to bring their A game to make such pictures worthy of being in wedding photo albums.
You must now have a clear understanding of what makes a wedding photo album so special. It is the moments that show true emotion, the candidness and the true love that stays with you forever and takes you back to the memories you shared, every time you look at those pictures!
If you want to hire a photography team for your wedding, then to go through our website and find the best photographers in your town.