5+15 Wedding Photography Tips To Ensure A Stellar Wedding Album Every Time!
Wouldn't it be amazing if your wedding album could look as dreamy as you did on your big day? These wedding photography tips on how you pose and dress will take your wedding photos to a whole new level. Follow these and start posing!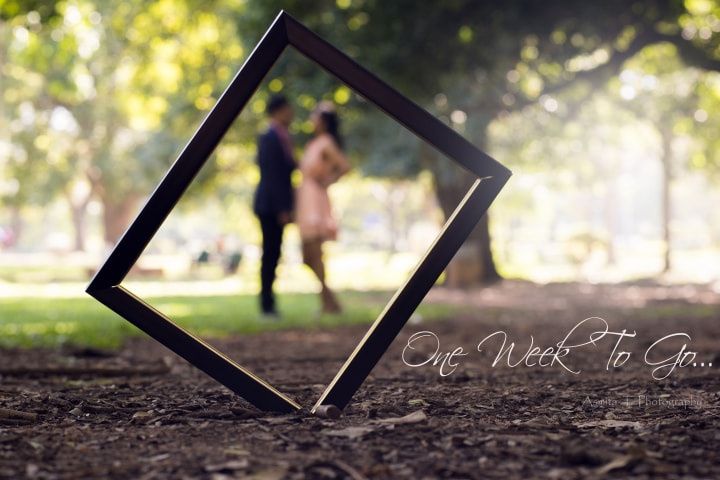 You are planning your dream wedding and putting extensive thought and effort into making it the best version of your life. The wedding is one of the most important and special days of a person's life and by its virtue, the same should reflect in your wedding album as well. But, no matter how much you try you won't be able to remember everything, ten years down the line! In such a scenario, a wedding album becomes a blessing in disguise as just one look at it will conjure your wedding exactly how you remember it.
Aside from hiring an ace wedding photographer & videographer, there are numerous steps you can take as a bride and groom to guarantee larger than life photos. This time we're sharing with you some wedding photography tips and ideas that will tell you 'how to' 'where to' pose and 'what to' wear so that your wedding album looks just as dreamy as you do on your big day!
Wedding Photography Tips for the Bride-To-Be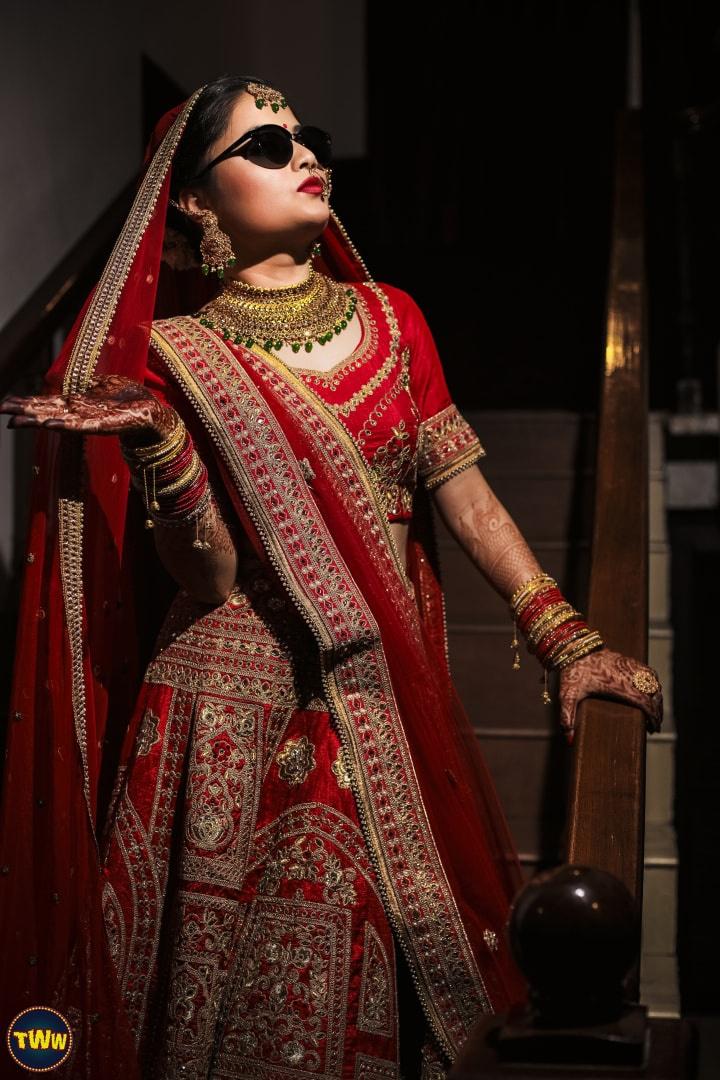 You're the bride, the centre of attraction of everything since it's your wedding day. Even when you look spectacular sometimes your photographs might not say the same given to faulty lighting or bad posing amongst a myriad of possible reasons. Read these wedding photography tips and ensure that your photos are just as spectacular as you are!
1. Mood Board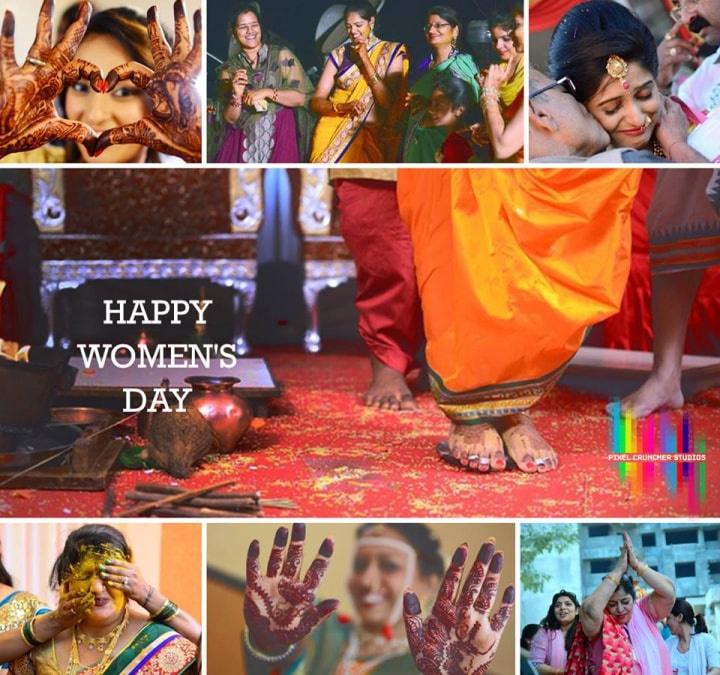 What is a mood board? Remember Pinterest and how we can pin the photographs that we love most on a board? That's is exactly what a mood board looks like too! Create a mood board and include photographs of couples, locations, effects that speak to you the most. By doing so you'll be visually able to showcase the things you love most and it would be easy for your wedding photographer to understand your style and aesthetics.
Your pre-wedding photos and the ones that are to come afterwards will be an easy breeze both for you as a couple and the photographer as well.
2. Toss It in the Air!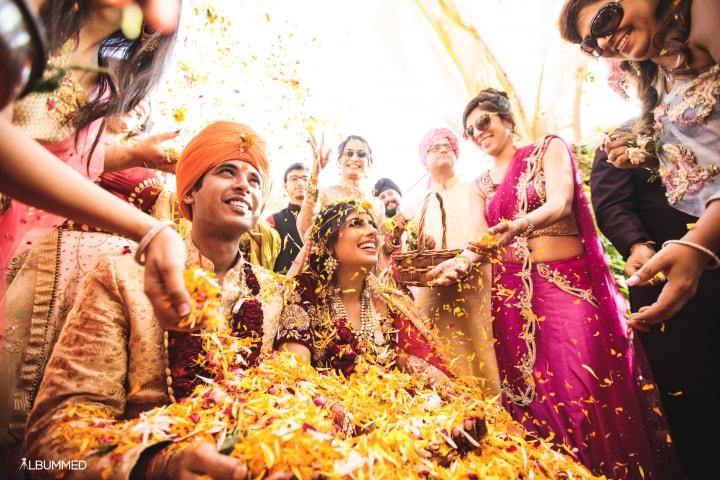 Don't we all love some drama? Especially in our photographs? We sure do! Floral petals, sparkle or perhaps confetti? For that group shot with your bridesmaids, how about you toss these in the air and have your photographer catch this candid moment as you do so. These pictures will radiate an efflorescent bliss, jubilation and become one of a kind in your treasure trove of memories.
3. The Pehli Nazar Moment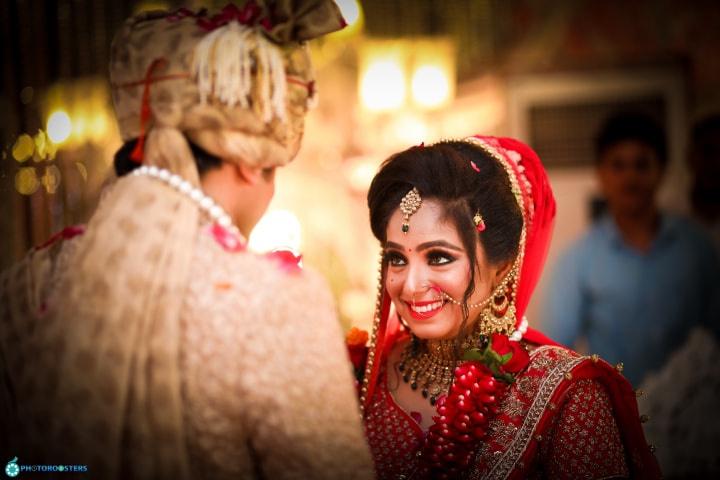 Pehli Nazar Mein Aisa Jaado Kar Diya! Tera Ban Baitha Hai Mera Jiya!!!
Wedding photography is a mix of candid moments and portrait shots of couples, family and friends! But, what usually is missing from almost every couple's wedding album is that Pehli Nazar Moment that a couple shares within themselves. You must ask your photographer to stay put and capture that serene moment and that first look that passes between the two of you as your eyes meet for the first time on the day of your wedding.
The love on your face at that moment is a moment of pure joy and ecstasy which deserves to get captured.
4. Sparklers! The Night Sky!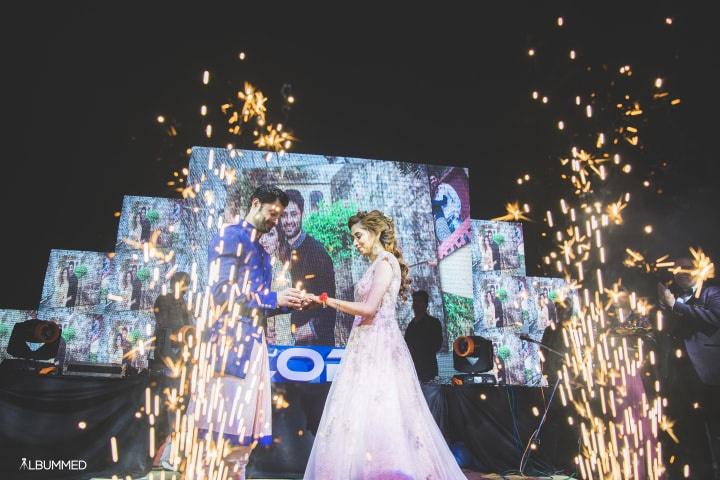 There is a real beauty in a night sky! imagine a walk through the stars and galaxies. Won't that make for a stunning background for your stunning couple? It sure will! Sneak away for a couple of moments and have your photographer run his magic in capturing some raw moments of love amidst the glittering night skies. And, these photographs will definitely make it to your social media accounts!
5. The Grand Exit!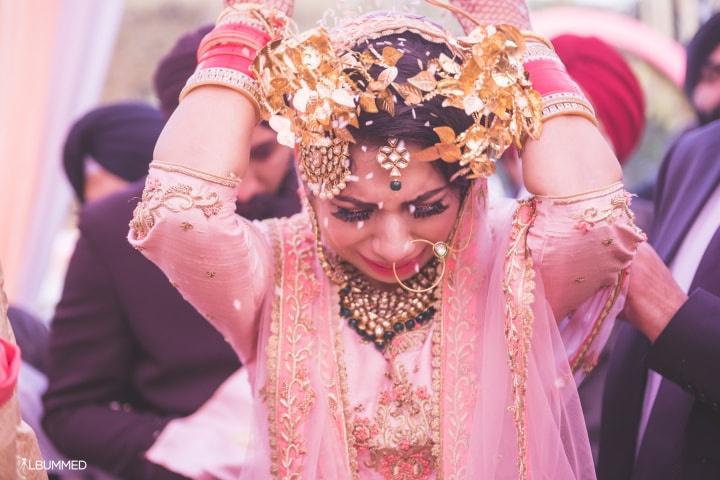 Indian weddings are all about glitz and glamour! Put a spin on yours by having your wedding planner put some sparkler bombs on your exit. A pavement studded with luminescent lights and sparklers as you head out will make way for a stellar shot and some sparkling photographs. We've seen nothing but smiles from wedding guests as they send off the newlyweds in a sparkly manner.
Some Extra Wedding Photography Tips to Ensure That Magic Stays!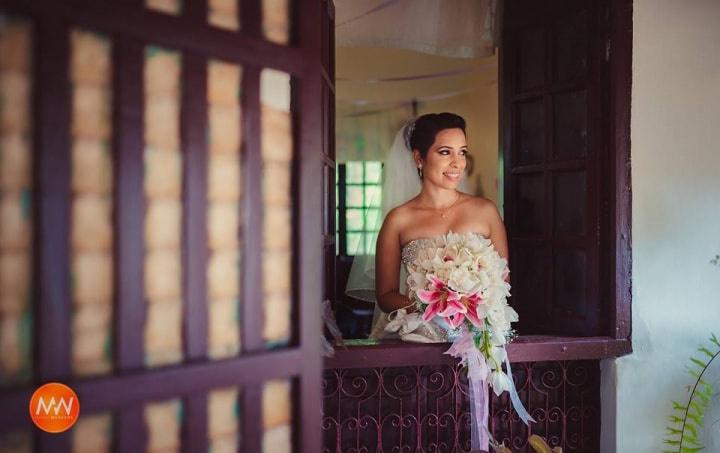 Now that we've spilt the bean, these are some extra wedding photography tips you can incorporate when posing for your wedding shots!
Remember to keep your head up high. Always in life and definitely while posing too! No slouching, please!
Be aware of your body language.
Always put your game face on. Arch your posture a little bit to exude that confidence.
Smile! A smile that comes from within and definitely not a forced say cheese moment!
Place your face towards the light! Good lighting = great photos!
Whether it's raining or you are a little unhappy with the way your hair looks, laugh it off and do not worry about these small hiccups!
If you're getting a full body photograph, bend your knees slightly! You don't want to look stiff as a stick!
If you have some time on your hands, then view the first few photographs that are taken by the photographer to understand how it looks and if in case you need to change a few things.
Use some props please! flowers, your pooches, some vintage cars or perhaps a Harley?
Small details = the whole story! Your hands, legs, how your expressions are all can make or break a photographer. Be mindful of how you place your hands and legs, you don't want to appear clueless in your wedding photographs. Do you now?
These 15 wedding photography tips are some of the most crucial details that most of us tend to miss out given to the time crunch and overall stress we feel at times like these. Be a little careful with these and we can assure you that your album would be like a dream come true. Follow these and experience the magic that unravels in your wedding photographs!
What story will your wedding photographs tell? Let us know in the comments below.