6 Ways to Capture Your Adorable Wedding Couple Photos Right
Look at how these real couples owned their wedding night in these spectacular wedding couple photos. Pick one for your's too!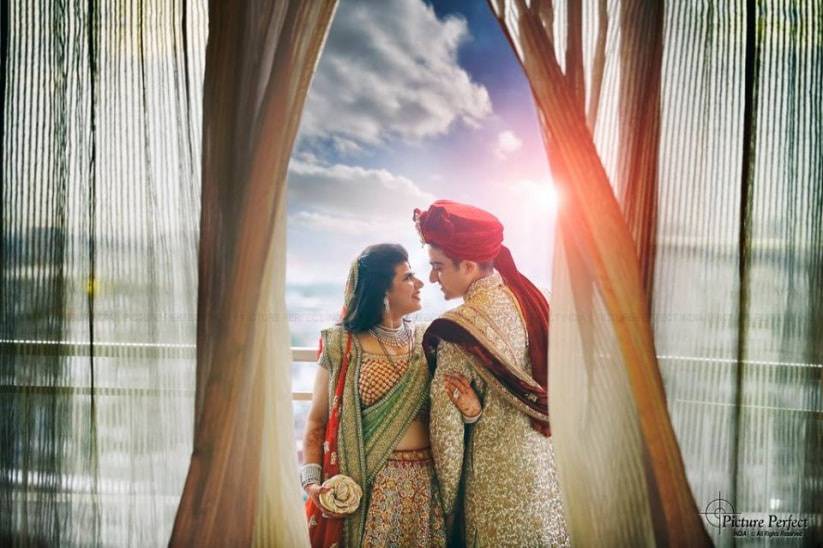 What's a wedding without some stunning wedding couple photos! Of all the photographs that add on to making a wedding album, wedding couple photos are the most important ones. These photographs are the treasure trove you will be building onto as a couple and later keep close to your heart as an heirloom of your legacy. Put your strenuous selfie session to work here and strike a pose for your photographer as he/she builds up your dream from ground level to seventh heaven.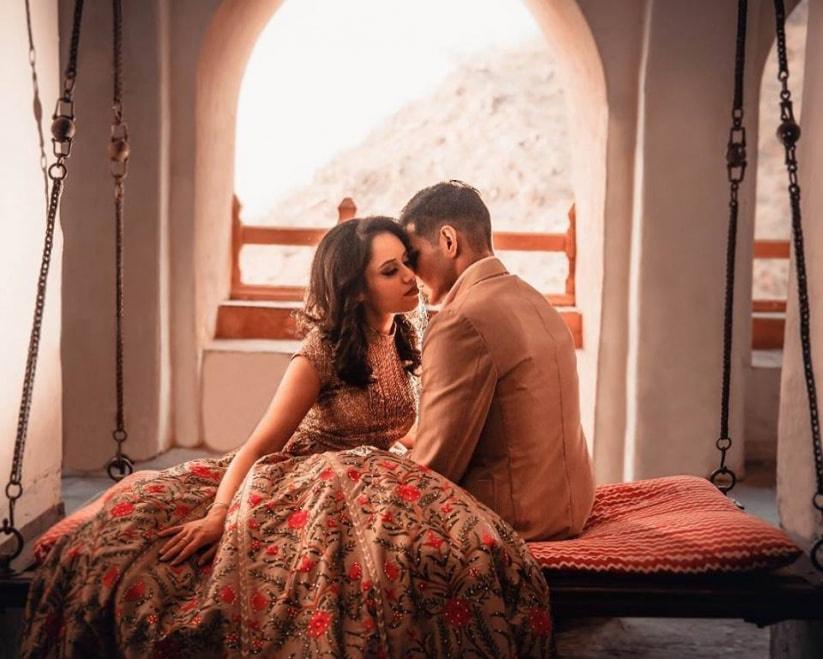 Photographers at the wedding no longer flash the light on your face while you are dining and asks you to smile and strike a pose where you get all awkward and that is one way of filling the albums, but then to maintain the aesthetic of the photographs that you put into the album, photographers have come a long way from that. The couple no longer stands on the stage smiling awkwardly with the guests and their gifts, there is a lot more to photographs and the wedding couple photos are a treat everyone looks forward to when the big day passes.
We have curated for you a galore of some trending wedding couple photos that caught our attention. We certainly hope they will entice you too. Take a look, jot down notes and think of all the poses you can strike at your own wedding.
1. The Moment of Pure Ecstasy: As He Puts Sindoor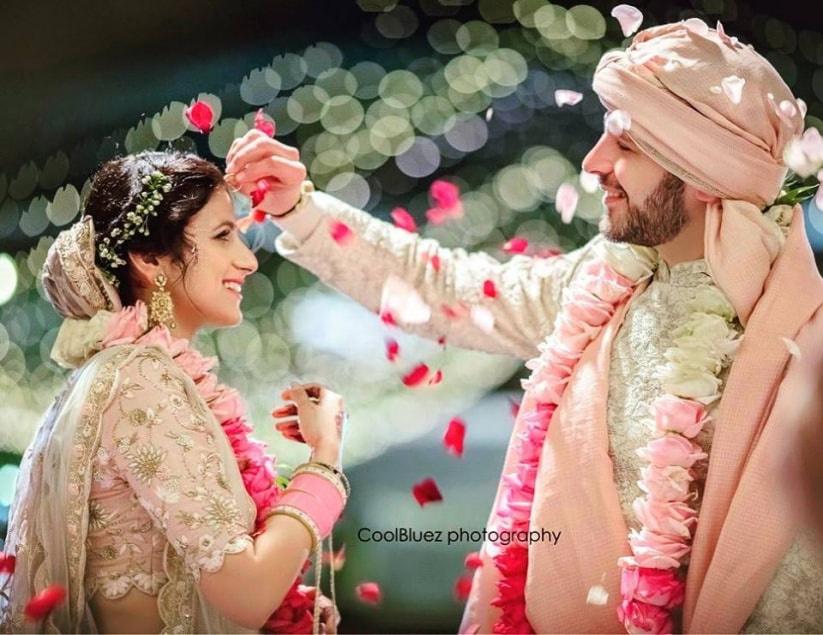 What binds two souls into one? The act of holy matrimony. This picture makes us smile. Nothing describes that better than this wedding couple photo. This photographer captures the emotions of this couple and makes the viewers feel the love these two lovebirds share too. From their colour-coordinated outfits to their charming faces, our heart skips a beat every time we look at it. This is the real deal. Invest some time in getting clicked some candid shots while you exchange vows or take Saat Pheras. These are those pure moments who would like to hold onto for the rest of your life.
2. Take Me by the Hand Through Thick and Thin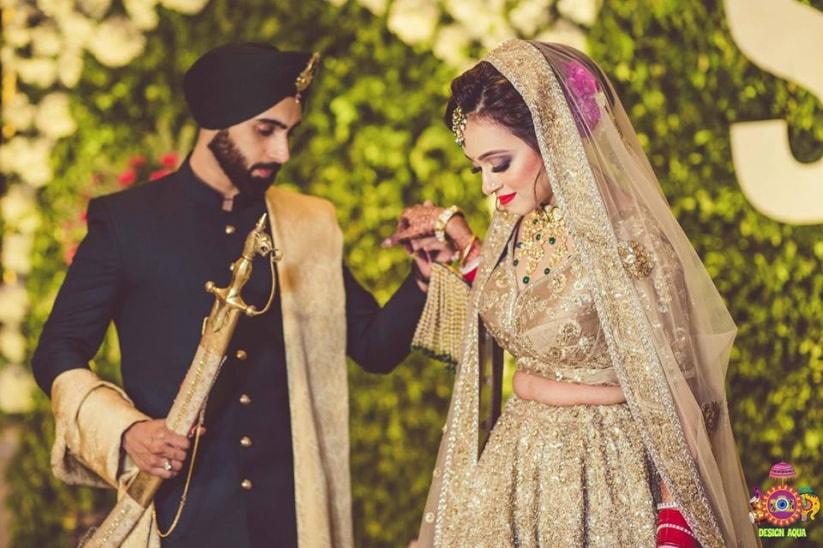 What is the true meaning of marriage? We say it's when you find a friend in your partner, one who not only promises to stick but actually stays and becomes your shield through thick and thin. This wedding couple photo is giving us some major couple goals. Look at the way the groom helps his bride to make way for the stage. If he does this, then he's a keeper! Hold onto him as tightly as you can! Ensure that your wedding photographer has his full attention directed towards you. Ensure that he does not miss out on clicking and capturing these rare moments.
3. Colour My Life with Endless Love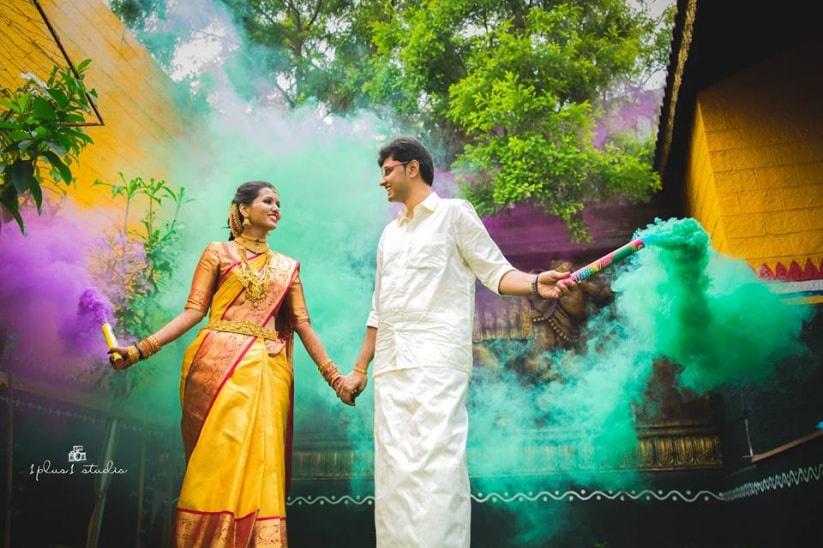 What is true happiness? It is when you are able to be comfortable in your own skin. Look at this beautiful couple sharing a rare moment of real and pure happiness. With plumes of purple and mint green in the background, they truly look like two people who are madly in love with one another. They are raising the bar with their fondness for one another. How about you? You, too can include colour bombs and use them for a stunning backdrop and have this rare moment captured for life. All the colours in the universe will look dull in front of your love.
4. In Your Embrace Is My Safe Haven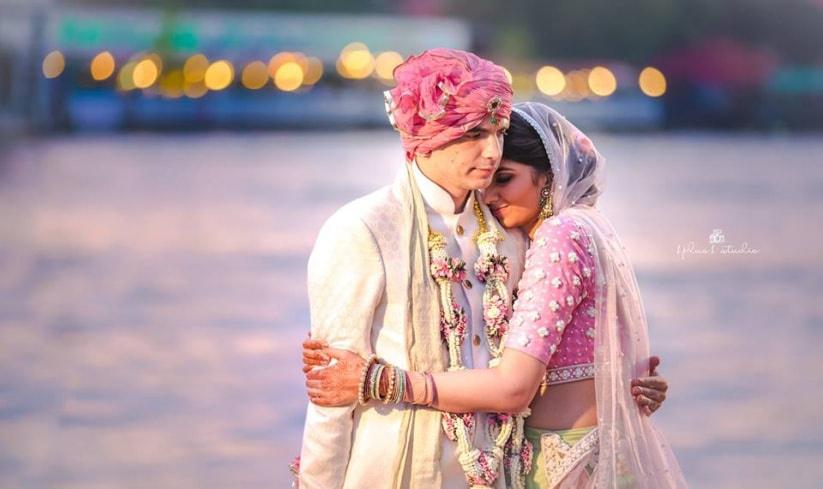 Hold me close, till I find solace! We are speechless after witnessing their love. What cues you can take from wedding couple photos like these? Like them, ensure that amidst the chaos of endless guests and festivities you don't forget to have some ME time. You only get married once and you won't ever be able to relieve this experience twice. So, ensure your treasure trove of memories lets you virtually experience over and over for life. Find some time to have a personalised photoshoot with some intimate and pure moments where you are all each other has.
5. Seal It with a Kiss and a Ring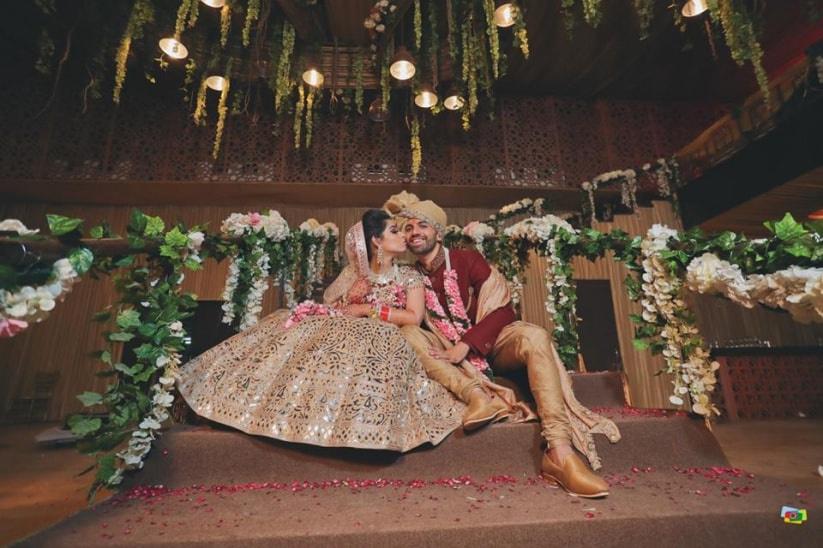 Put a ring on it and then seal it with a kiss! If this photograph isn't adorable then we don't know what is. It is highly unlikely that you will ever wear your bridal outfits again post-wedding. We know how important it is to get a picture clicked with every family member, extended family, friends and of course guests. But, it is equally important to get one with your hubby or wife. Take a chance, find some alone time and steal a kiss or two. Ensure when that happens your photographer is on his/her toes to capture the perfect shot.
6. Hold Me Close as I Twirl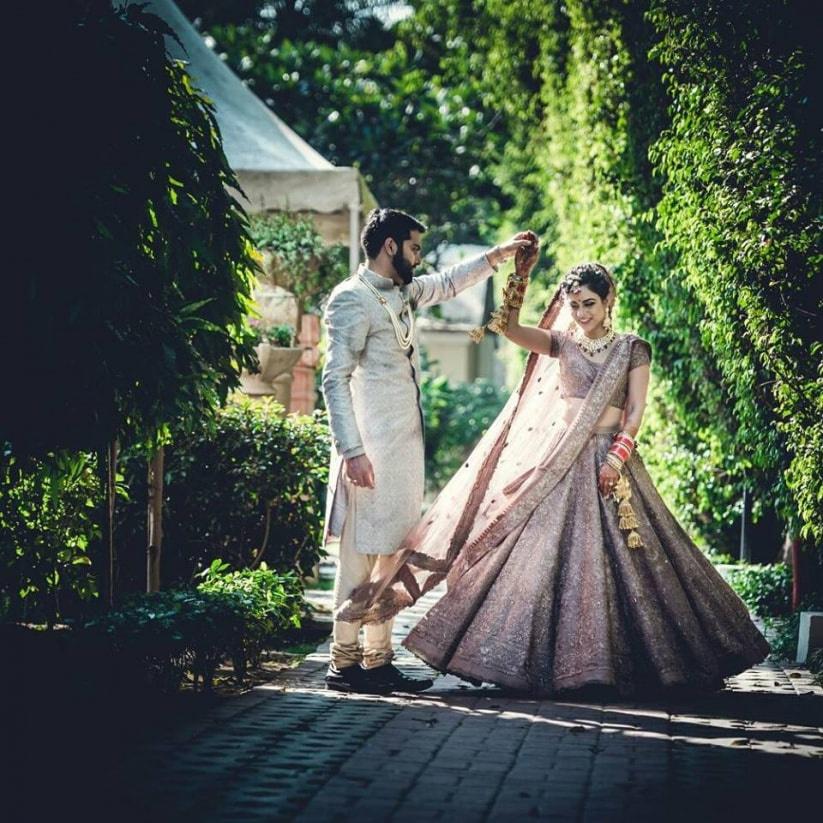 Wedding rituals are done! You are married! Congratulations! Put to use your exquisite wedding location and use it as a backdrop for a stunning twirling shot. Take inspiration from his power couple and helo this bride capture the perfect twirling shot in her wedding lehenga. No wedding photoshoot is ever complete in the absence of a fake candid twirling shot. So, let your bride shine as she ways and sways.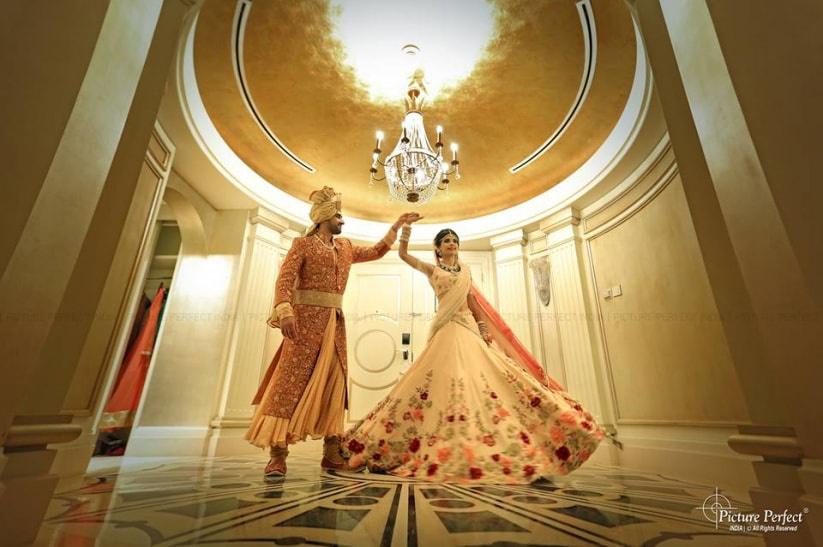 These are but some wedding couple photos that created a buzz in our mind. Wedding photography is about everything that goes into making a wedding a memorable affair. But, this post was truly dedicated to finding some ME time so that couples can enjoy their moments the most as soon it will become a sweet memory. Invest in a photographer you like best, you can not afford to have your wedding album ruined. Most importantly. Let your hair down and just enjoy. Make the most of this day as it will change your life for good and forever.
Let the photographs speak for you and tell your story to the beholder. The wedding couple photos will be put up in your wall of family photos and the grandeur of the love you share in that moment will be frozen in the sands of time and you will be impressed by how good you look as a couple in one frame.
Go through some of our photography vendors and find the one you think will do justice to your sweet nothings the most.