20 Candid Shot Photographs That Capture the Real Story of Every Wedding!
Forget about all those poses you've learnt and let your photographer go wild with candid shot after candid shot! Don't think they look as great as staged shoots? Check out these stunning pictures!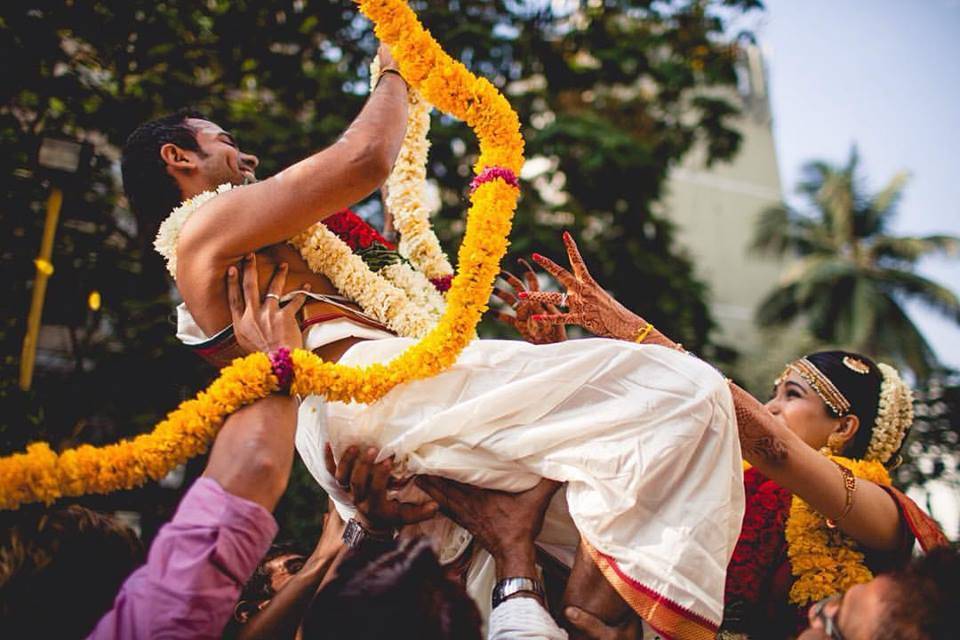 Nothing beats a candid moment caught on camera! Unlike posed moments, a candid shot shows so many different elements all at once – what you are feeling, what you are doing, and how much the people around you love you! While most posed moments are structured to show one particular idea, a candid shot shows only the truth!
Check out these 20 amazing candid shot moments captured by our top photographers and tell us if you still think that a posed photograph is the way to go for your wedding album!
1. This Bengali bride about to say something witty!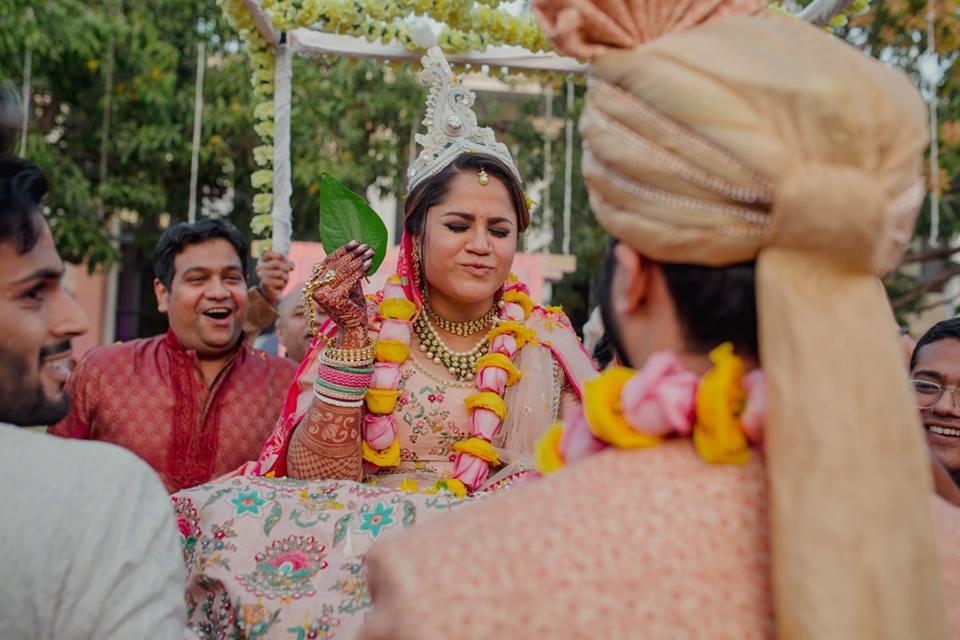 We bet this beautiful Bengali bride is about to come up with a resort as Chatpata as the expression on her face! What a fun way to let her relive her wedding!
2. This bride and her sister sharing secrets!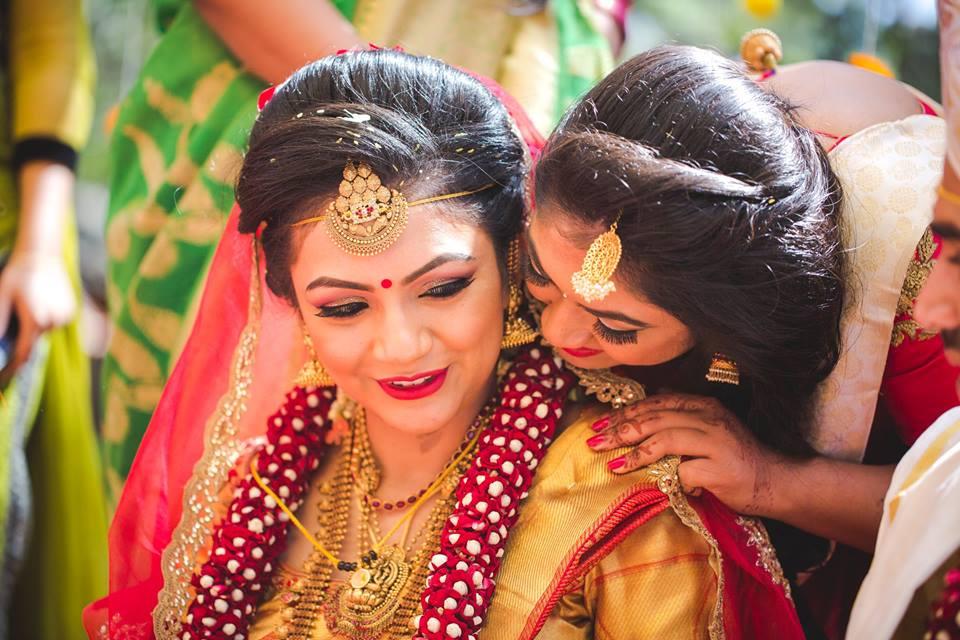 Nothing's as strong as the bond between two close sisters! This candid shot captures the duo sharing one last piece of gossip before the wedding commences!
3. This couple making their way to the mandap!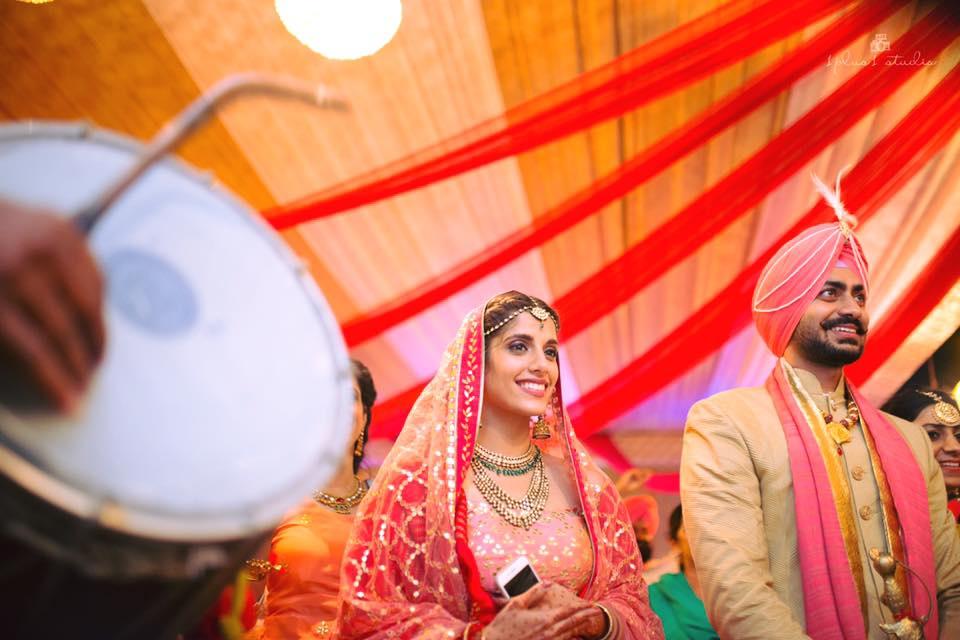 Could a posed shot have captured this happy and hopeful expression on their faces as well as this candid shot does? As they walk towards the mandap, you can see them already picturing their lives together!
4. This mid-ceremony moment between the whole family!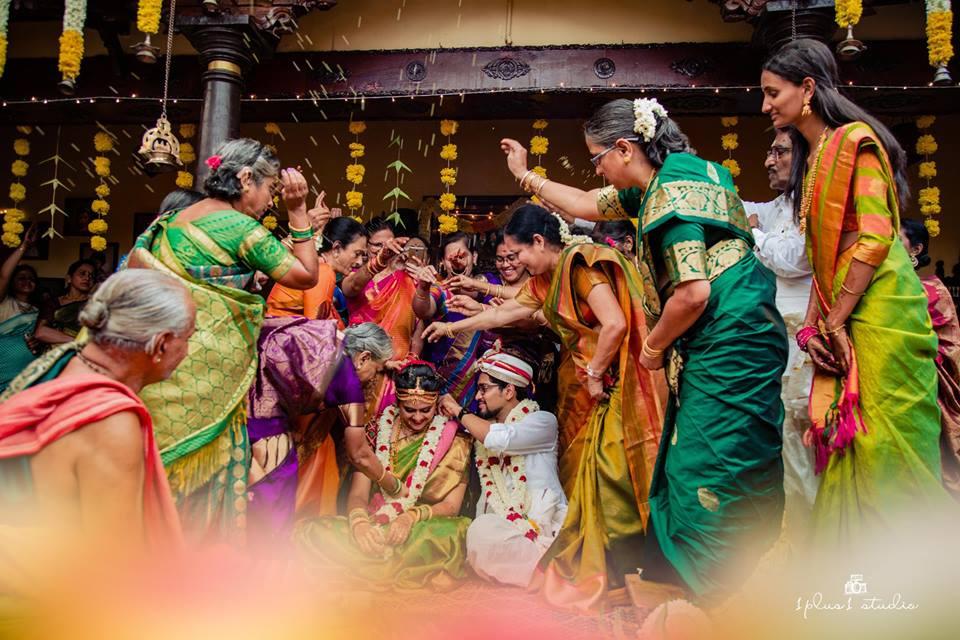 The wedding ceremony is a touching one, with almost everyone overwhelmed with emotions! Here's a candid shot of the entire family blessing the couple while the groom ties the Mangalsutra on his bride!
5. This moment of pure joy during the Haldi!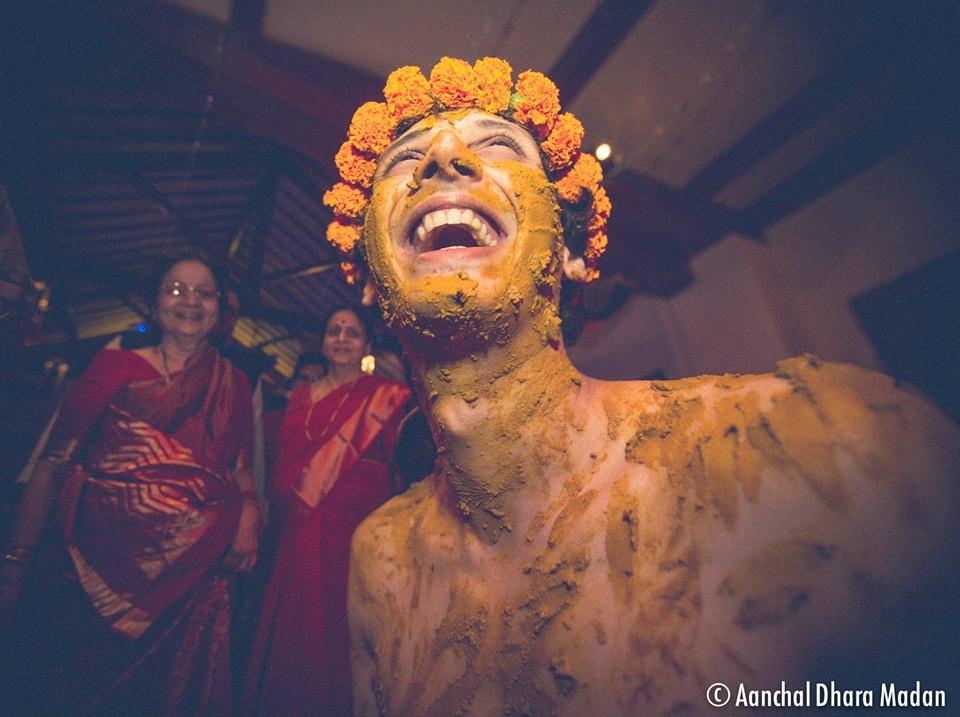 We don't always see a candid shot of the groom as all eyes tend to be on his dazzling bride! Here's an unusual picture of the groom laughing during the Haldi ceremony!
6. This Jaimala moment!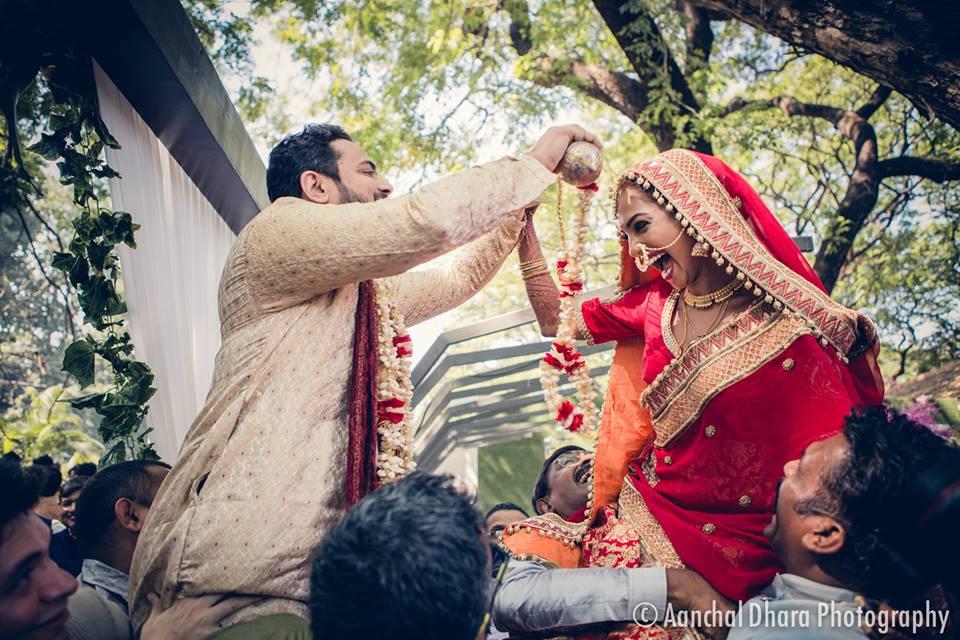 Just look at that expression of pure excitement on the bride's face as her friends and family lift her up to the make the Jaimala harder! This candid shot beautifully captures how much she is enjoying this amazing moment!
7. This moment of giddiness!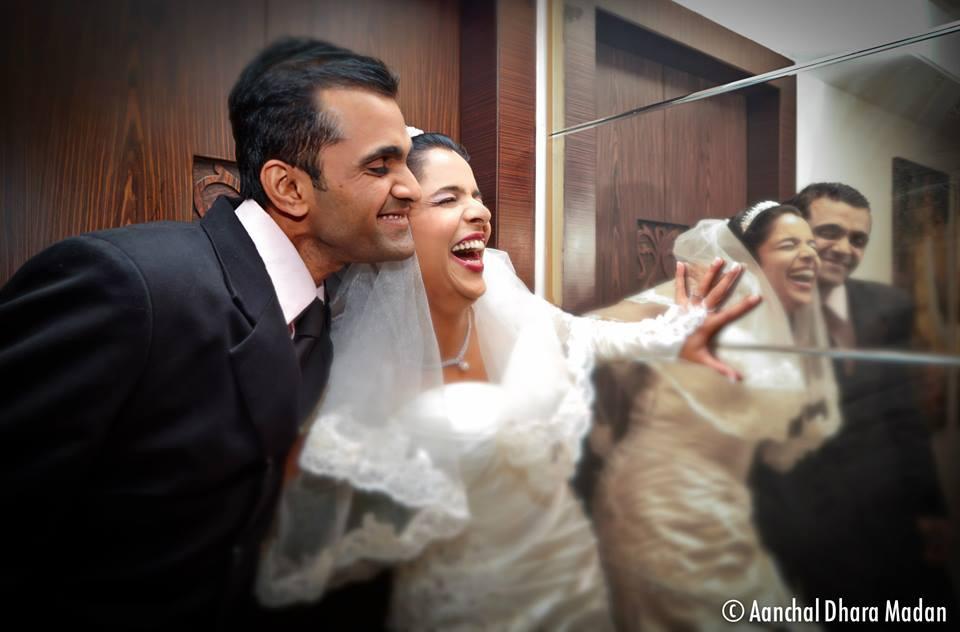 Here's the bride and her family sharing a giddy moment in the elevator before heading down to her wedding!
8. This Sindoor moment!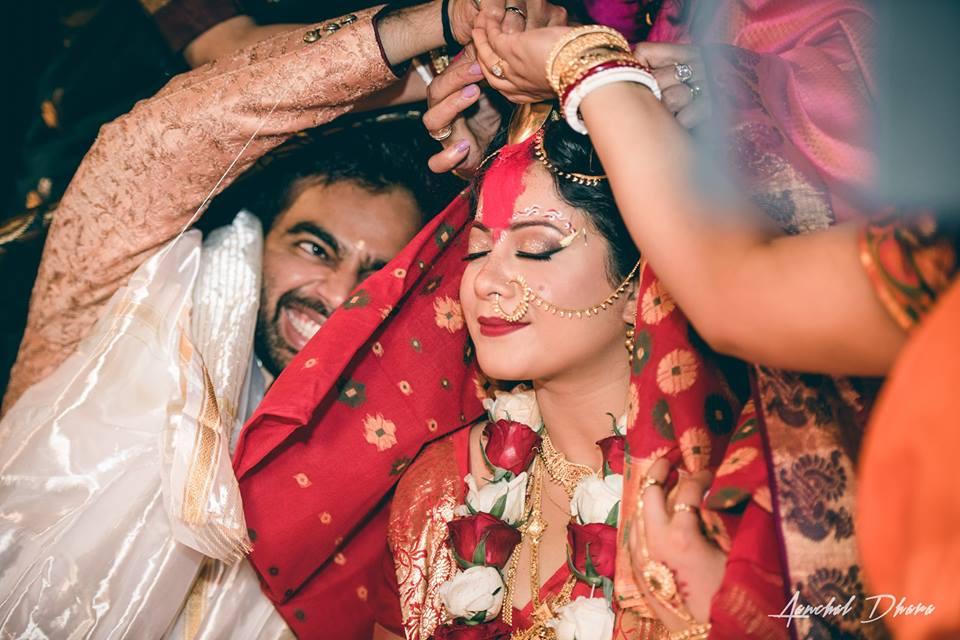 A candid shot can unwittingly capture your relationship style! We can tell that the bride is a poised woman while her husband is the naughtier one of the two! He seems super excited to be literally pouring Sindoor on her head like its Holi!
9. This rockstar moment!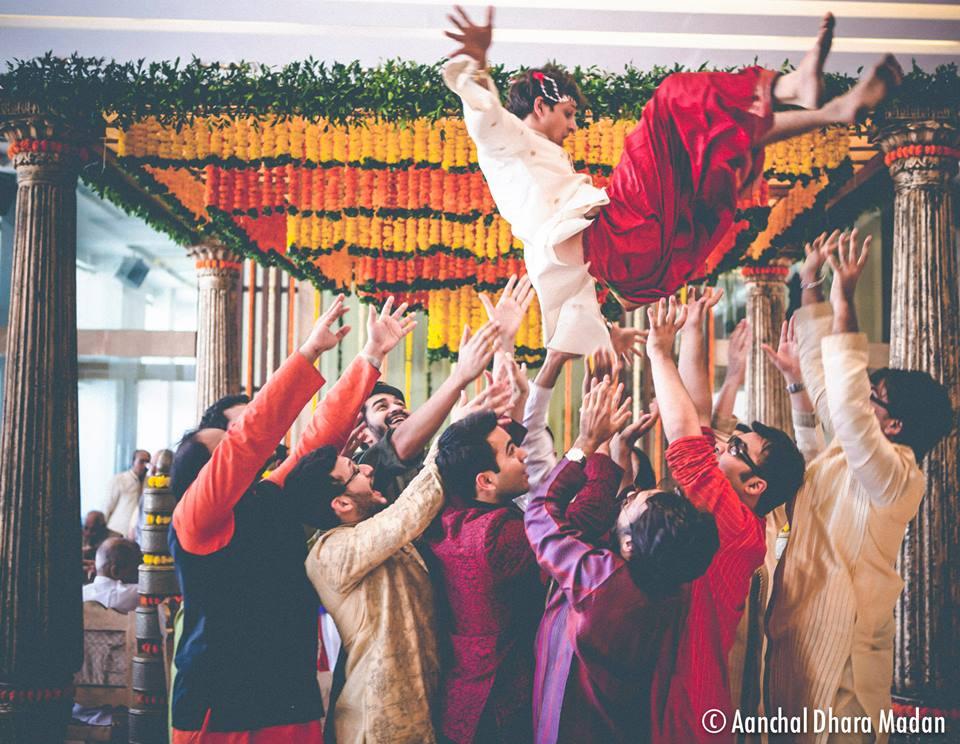 We know for a fact that this is a candid shot that will make the bride and groom smile every time they look at it! All the friends gathered together and flung the groom in the air, and luckily the photographer was quick enough to capture it!
10. This wedding game!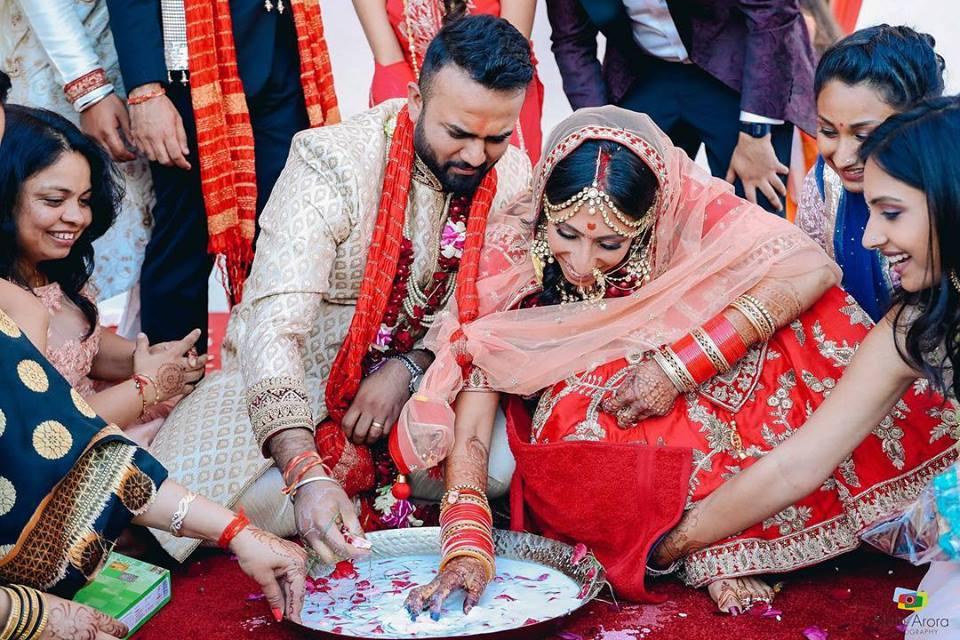 As the bride and groom lose themselves in the challenge of finding their rings, the photographer has clicked away, knowing this is a moment worth capturing for life!
11. This moment of love and blessings!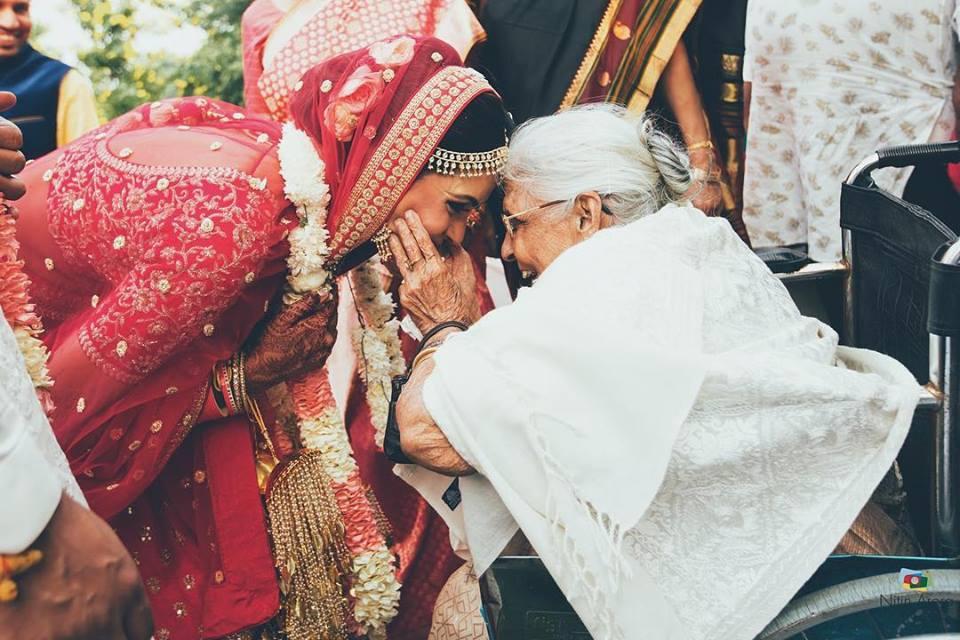 Every bride and groom want to be accepted and loved by the family they are marrying into. Here's a beautiful moment between a grandparent and the bride sharing their love for each other! Something like this is only possible with a candid shot!
12. This not-so-subtle glance!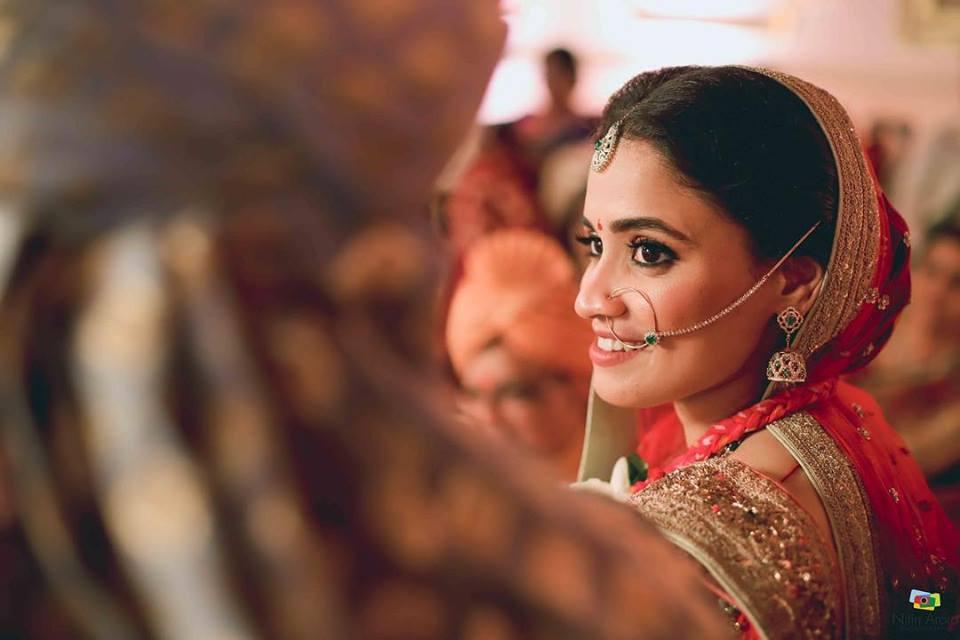 When you're in love, you can't help looking at the person every now and then. Kudos to the photographer for capturing this glance!
13. This stolen moment!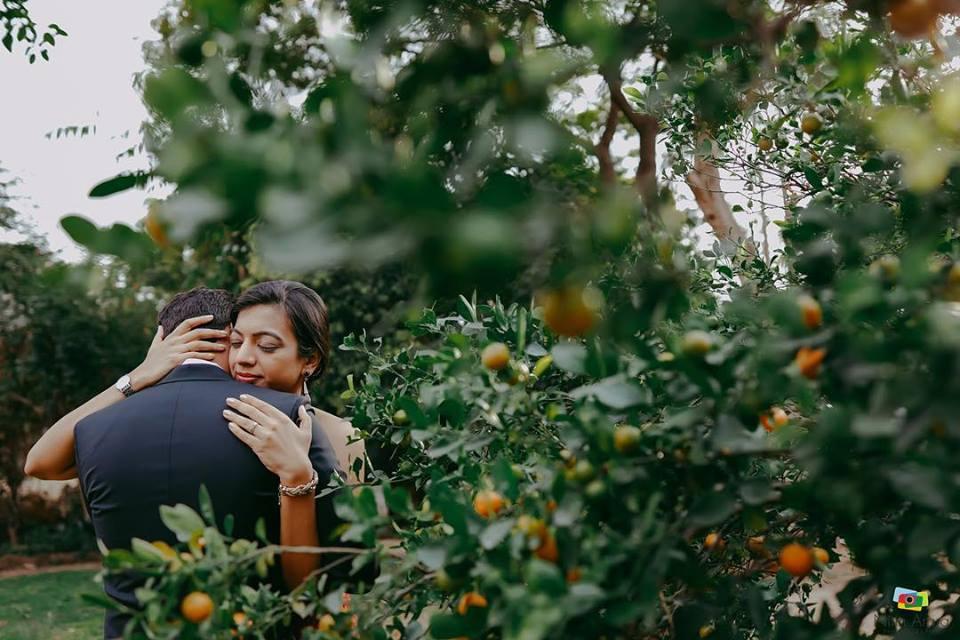 The grand Indian wedding can sometimes be overwhelming and this couple decided to stop and take a moment for themselves! They look so peaceful and happy that it makes you want to stage your own shoot pronto!
14. This Haldi moment
Laughter always translates well in pictures, doesn't it?
15. This important ritual!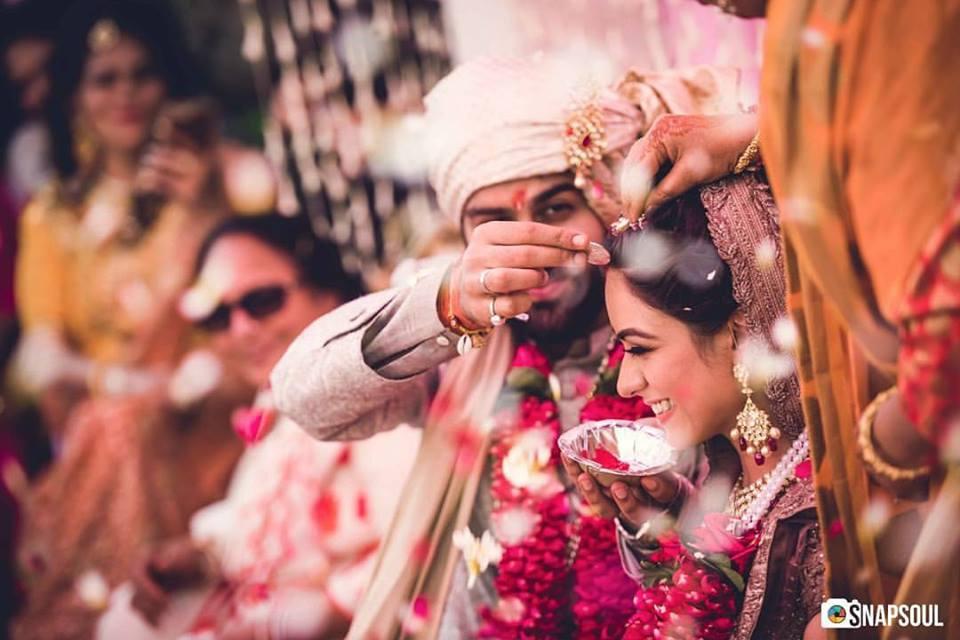 Here's another Sindoor moment, with the bride and groom totally engrossed in their wedding rituals! Much better than staged couple poses right?
16. This air guitar moment!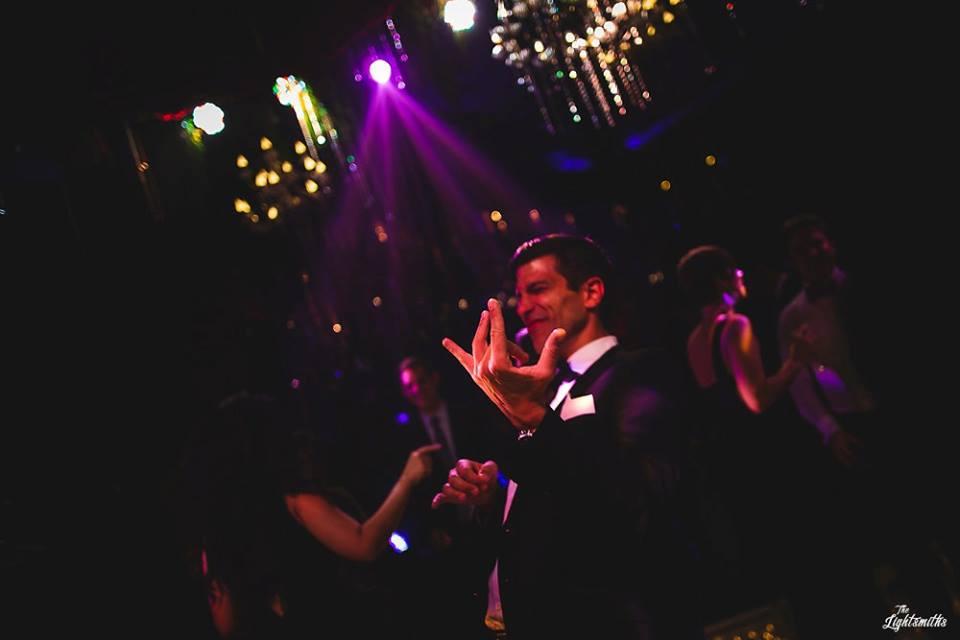 If this was a posed picture, the person in it would probably be super self-conscious! However, without knowing that there's a candid shot waiting to be clicked, he's let all his inhibitions go!
17. This bride smiling at herself!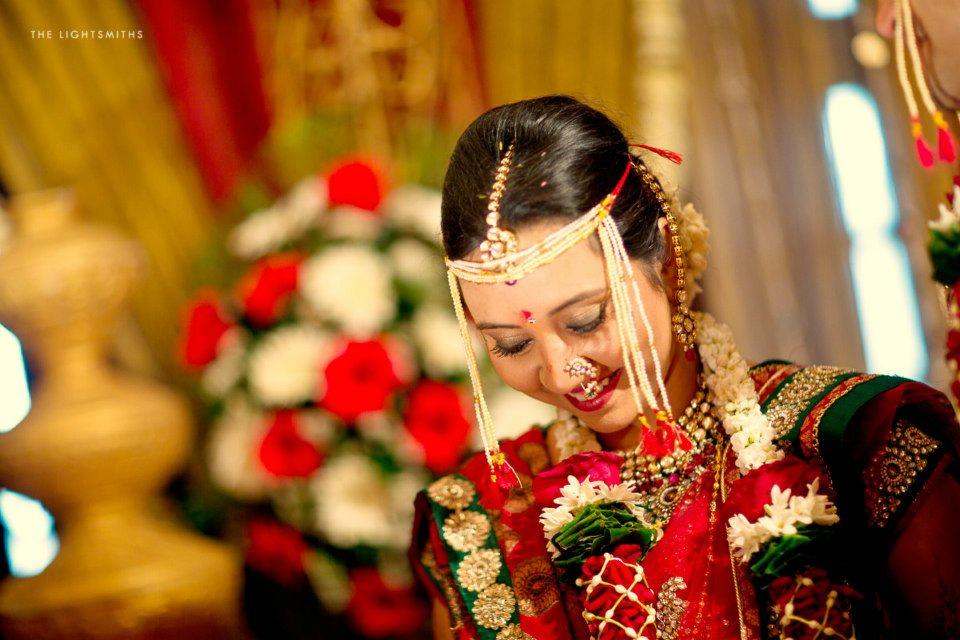 With the wedding ceremony being one charged with emotion, it's important to capture each and every one! Especially the secret smiles we share with ourselves!
18. This groom's Haldi!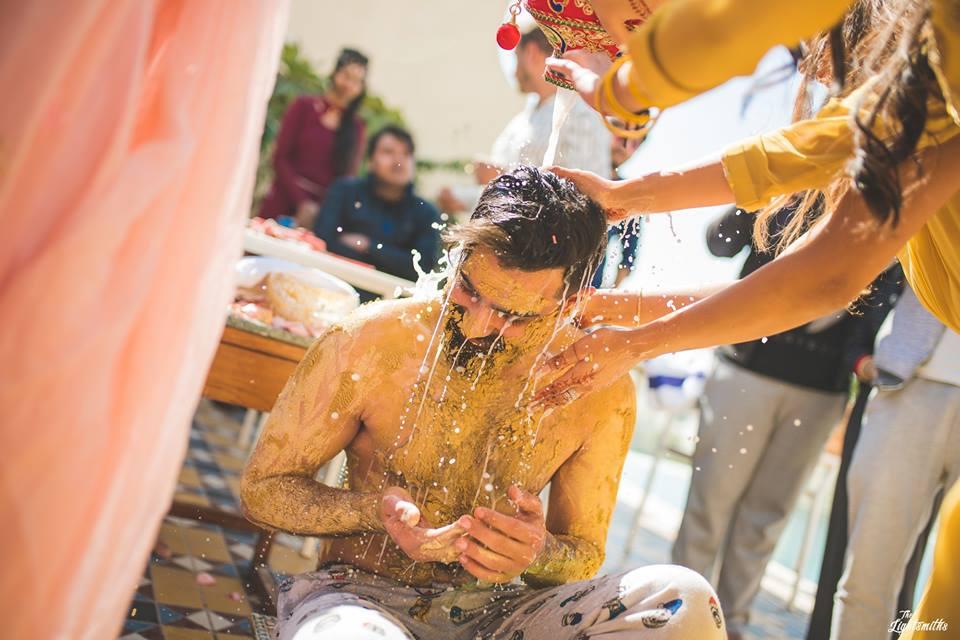 With the ritual in full flow and water sparkling all around, this is a beautiful candid shot!
19. This couple celebrating their wedding!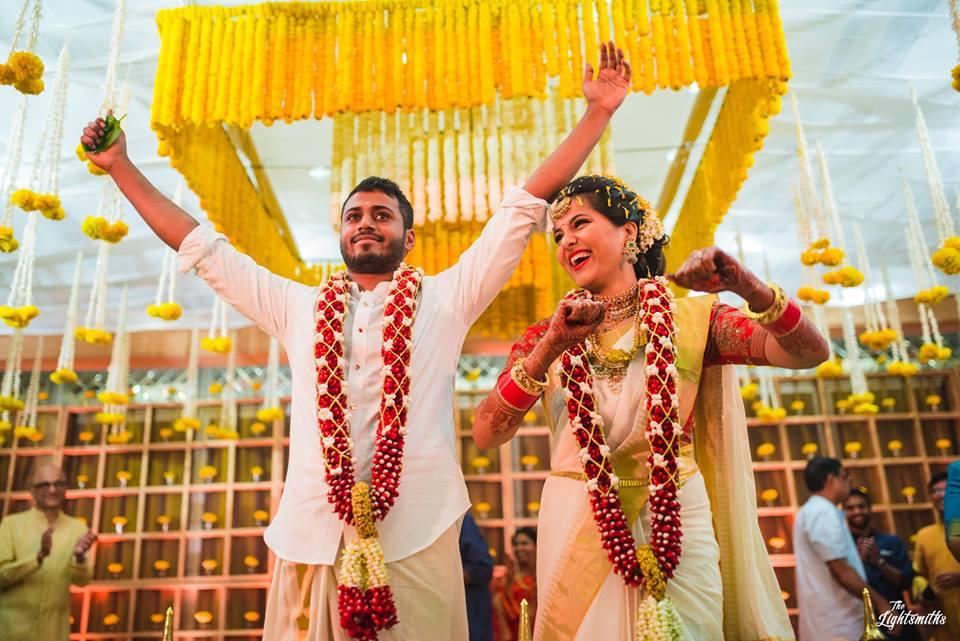 If you break into a dance the minute you're married, you know that's a moment you want to relive!
20. This tug of war moment!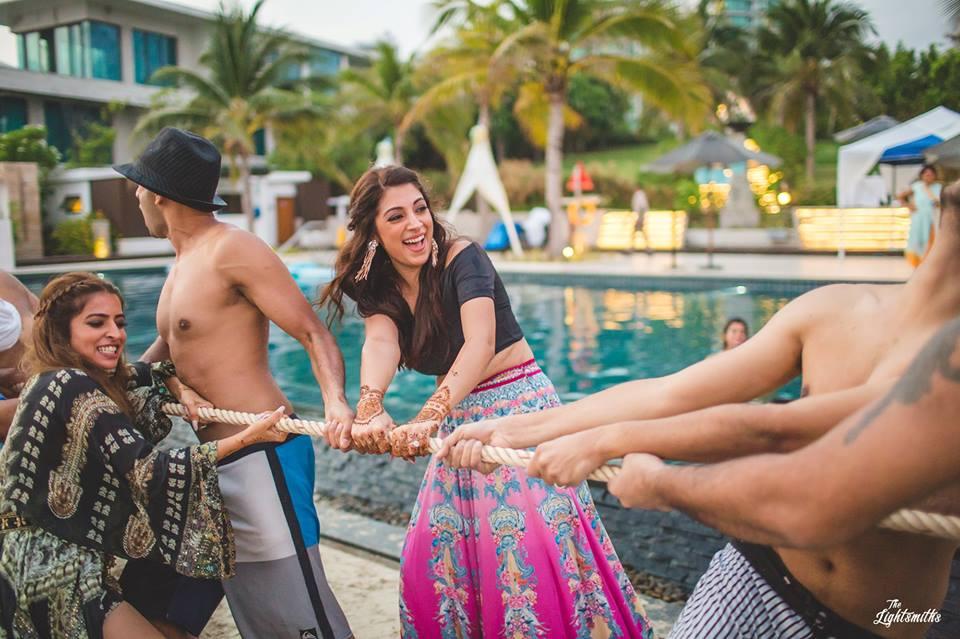 If you're planning on hosting wedding games, then make sure your photographer is there to capture the madness!
Are these pictures making you wish your wedding looks equally stunning? Get in touch with our wedding photographers today!