20 Candid Wedding Photography Shots That Showcase Love, Laughter and More
The best emotions are captured on camera when you're not aware of it. That's the beauty of candid wedding photography and why so many people opt for it. Let's take a look at some of the brilliant moments frozen in time.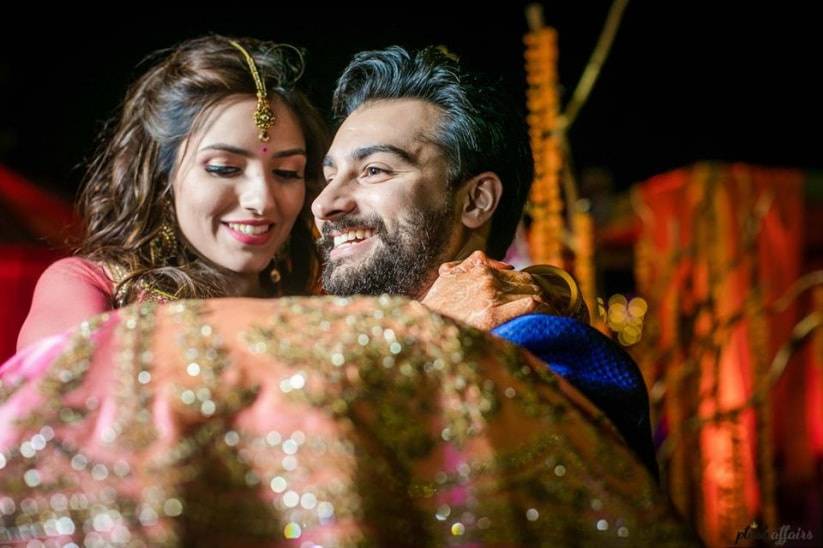 Candid wedding photography is all about capturing beautiful moments when you're off-guard. Be it your playful smile or the funky glance you are giving your best friend, when caught through the lens of a skilled photographer, it becomes a masterpiece. Such masterpieces are rare to accomplish, so you need to keep in mind some particular questions before you finalise one. Here, we have curated a handful of those to show you the magnificence of such unbridled shots.
1. Pre-wedding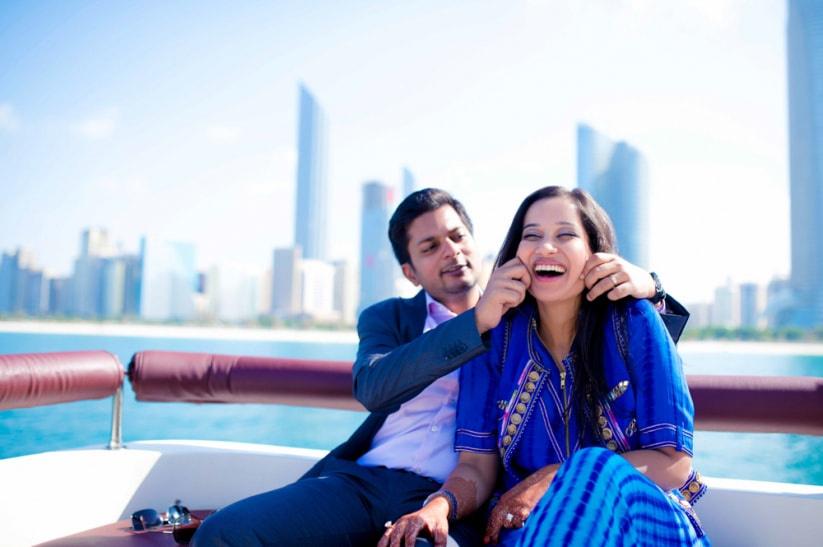 Pre-wedding photography is synonymous with candid wedding photography. It is because of the images clicked that showcase how comfortable you can be around each other and also due to similar pricing. Candid photography works best for couples who are not comfortable around cameras.
2. Mehndi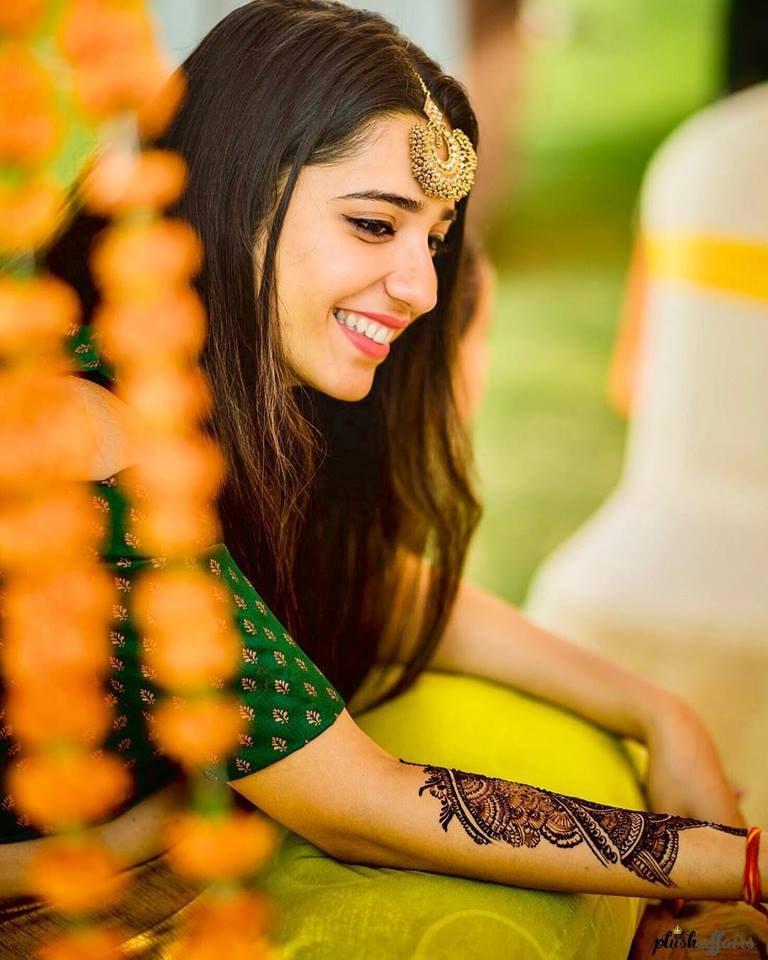 Mehndi pictures are the best because most of them are candid photography shots. When everyone around is having fun, the pictures reflect it. So go ahead and plan dance performances on Mehndi songs and go crazy with your group of cousins and friends.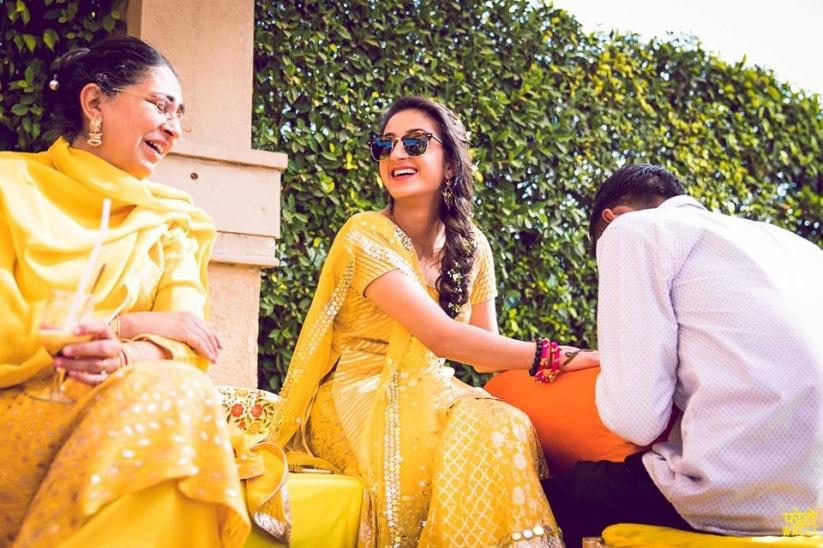 Or, perhaps something like this? With your mother by your side and the Mehndi artist weaving his wondrous strokes of henna on your palm. This is one of those rare gems every girl dreams of having when she begins her wedding festivities. A little warm and fuzzy feeling of being close to your pillar of strength - your mom. And you can always amp up your overall look by putting on a pair of cool shades and voila you're a trendsetter bride!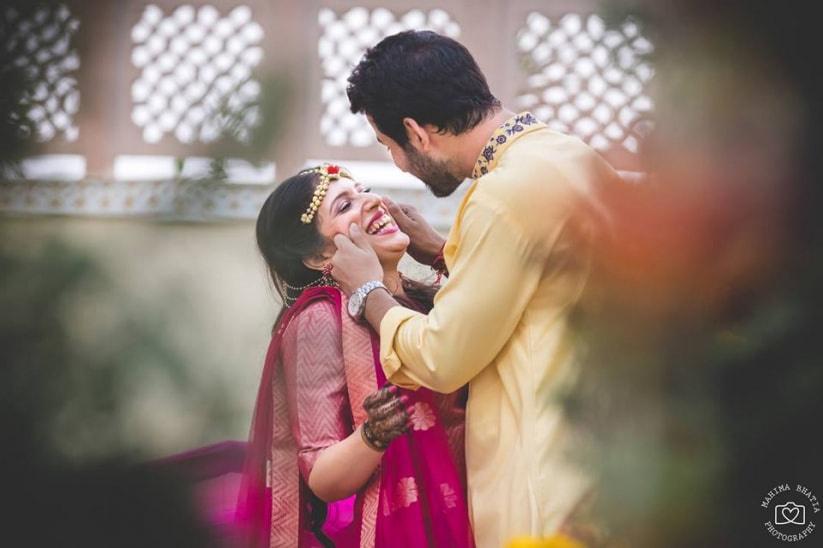 This is hands down the cutest thing we've seen all day! Happy girls are the prettiest and this photograph is living proof of that! You can bring your love out on display too and steal a cute minute with your second half when no one is watching. And, let that be the moment your wedding photographer brings out his A-game and freezes that moment in time forever!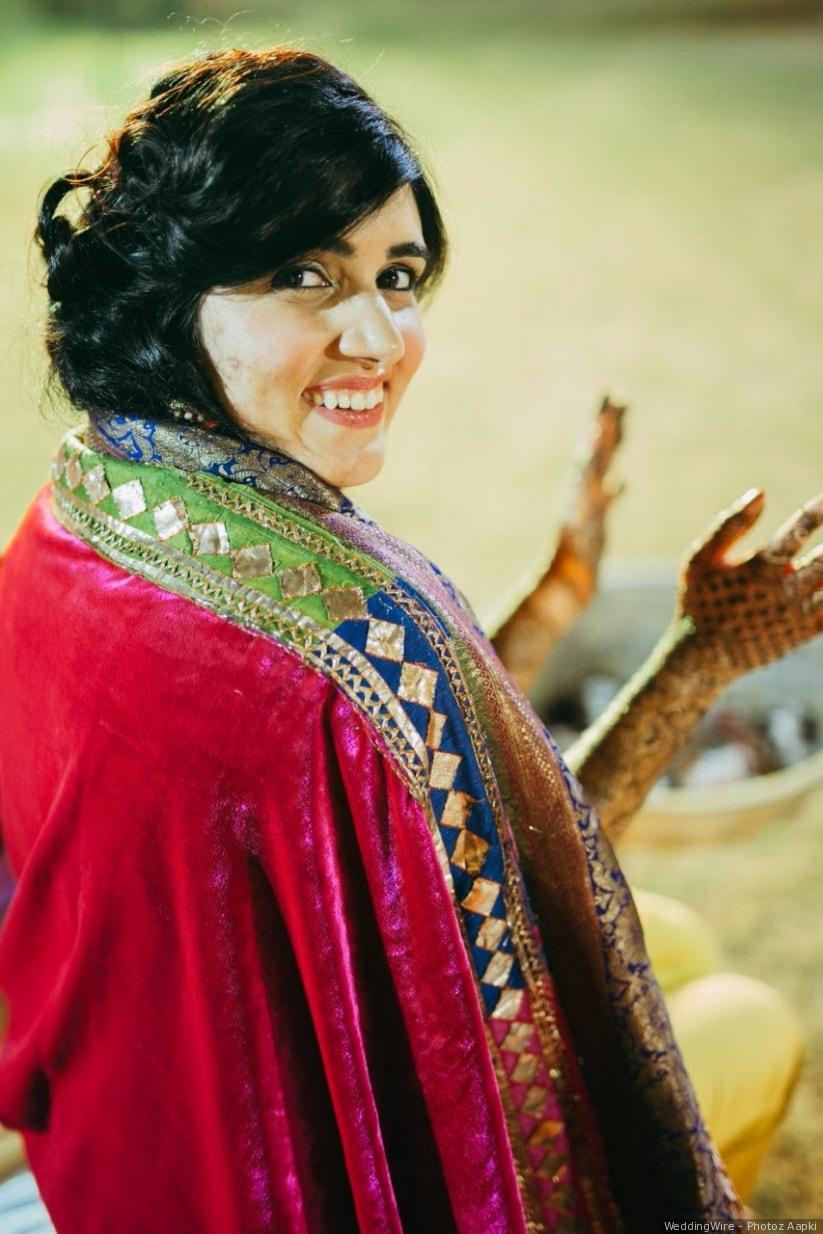 Or, maybe something as quaint as this? A happy go lucky bride-to-be with a smile that could seriously kill! A candid beauty such as this is a quintessential candid photography shot that every girl must have in her treasure trove of happy memories.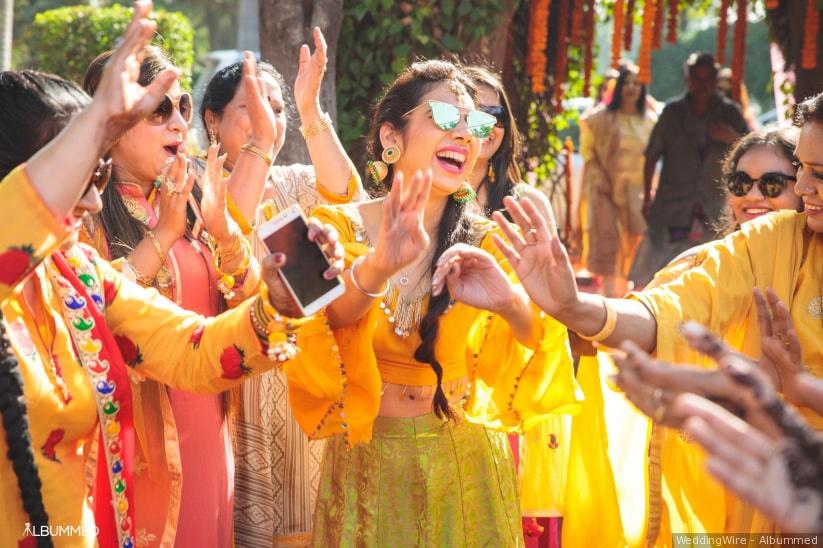 A group shot never looked so effortless! This is the real beauty of having a candid photograph. The brigade of friends are all busy dancing but yet the picture looked as if they were all posing for it.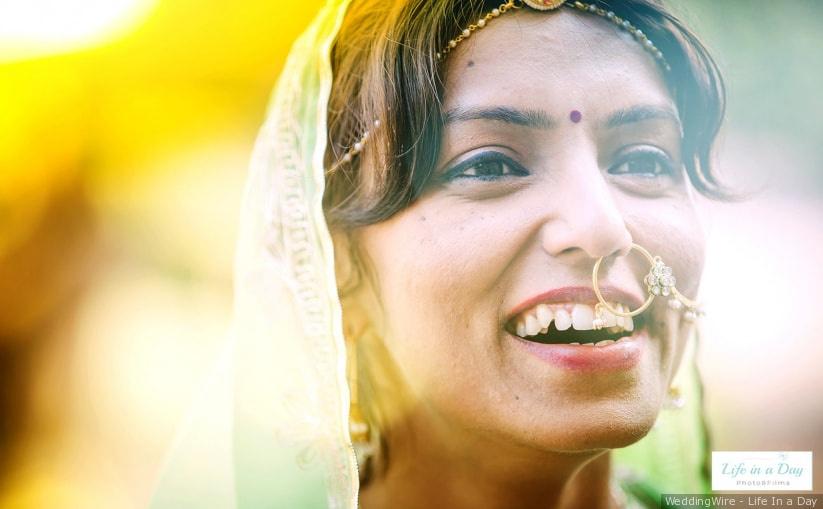 The best kind of candid wedding photograph there is. Simple yet beautiful!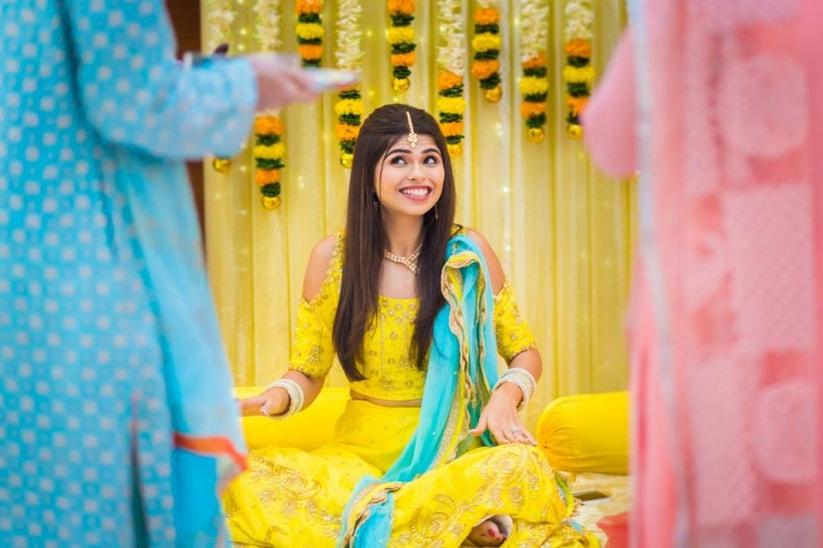 3. Sangeet
Sangeet is one of the most ooked forward to pre-wedding functions as they bring in a pool of laughter along with it for family and friends both. From having a round of dance off between the groom's side of the family and the bride's side of the family to having a round of Antakshri, a Sangeet ceremony is a complete package in all its glory.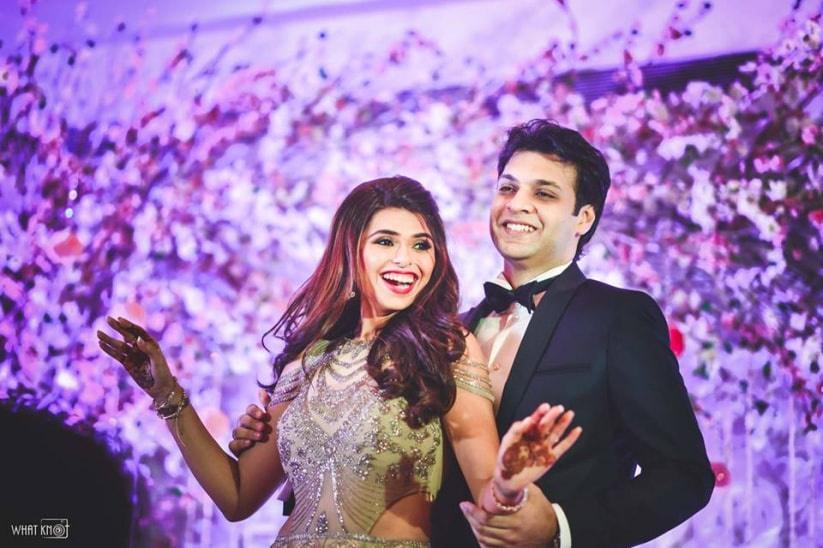 Sangeet means music-filled nights with dance performances and close family members. Candid photography shots of this ceremony are some of the most glamorous of all wedding pictures.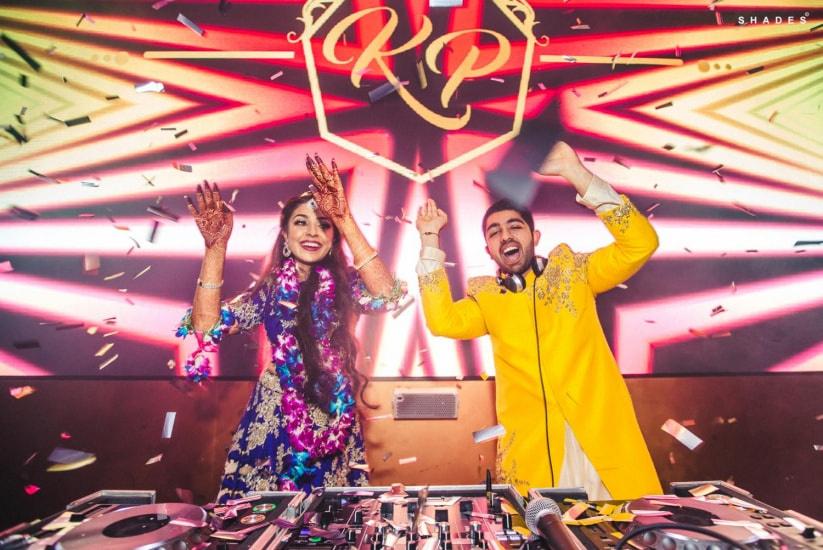 Image courtesy: Shades Photography by Ashwin M.
Who would've thought that getting such a cool and chic photograph clicked was even possible? But, we owe it all to this trendsetter bride who proved that yes it is very much possible. Take some cues from this cool candid photograph as it is surely one of those many pictures that made it to our favourite list of candid photographs this season.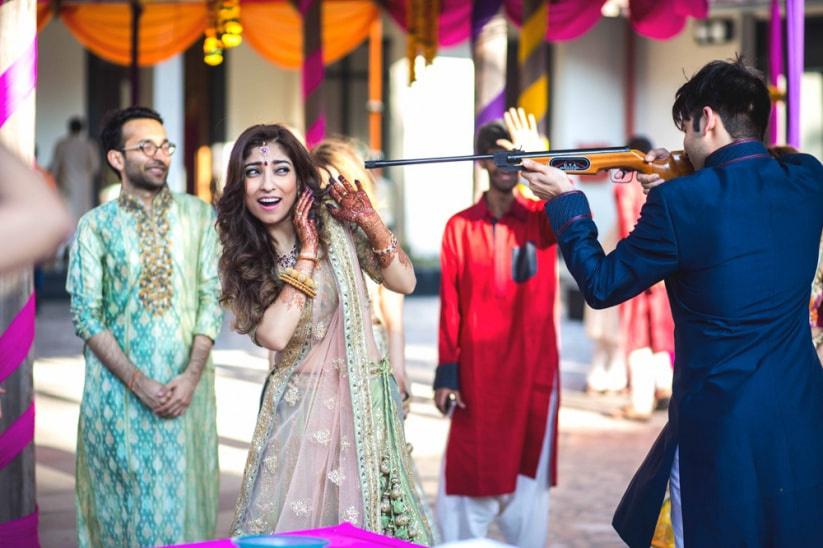 If this isn't dramatic then we don't know what is! A candid shot such as this would surely make you laugh out loud twenty years down the line.
4. Haldi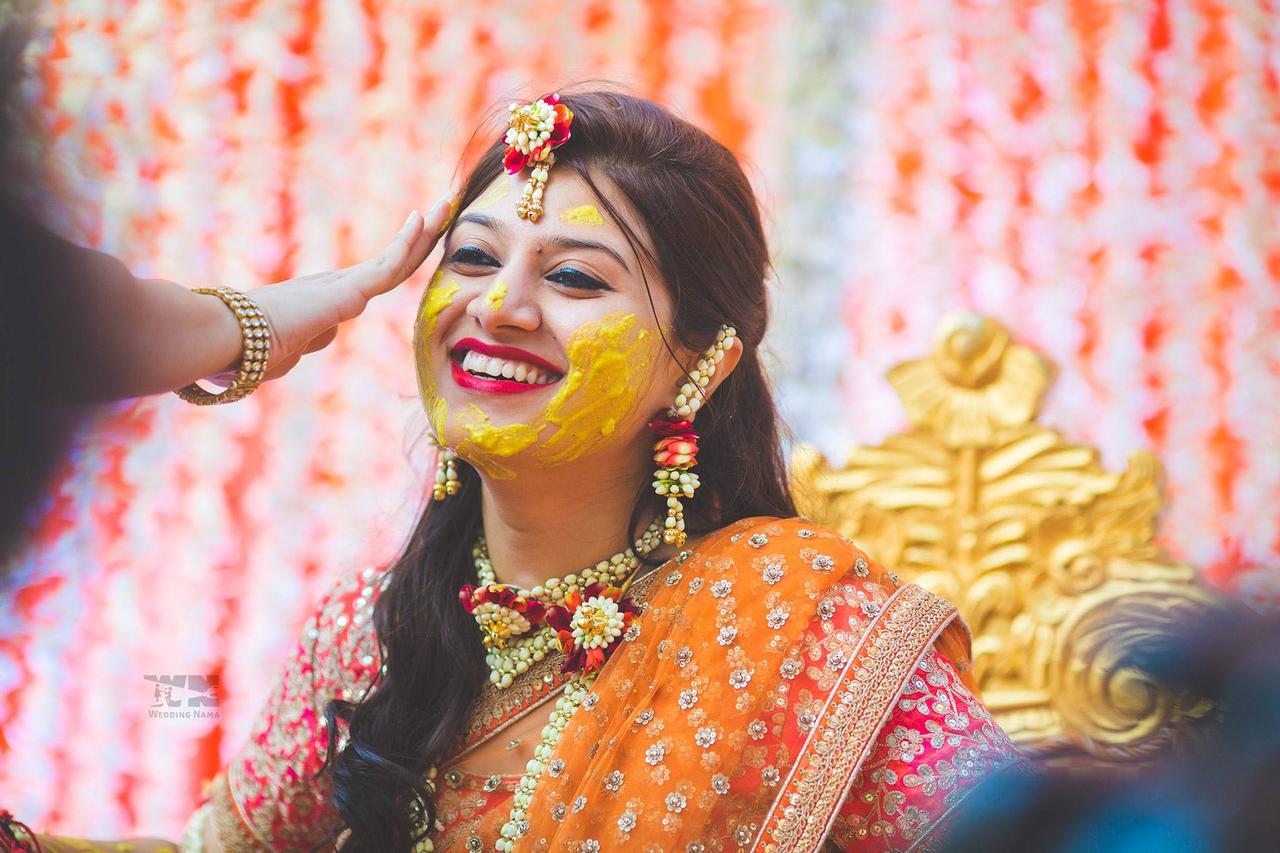 You don't have the time to pose during Haldi ceremony and therefore some of the most innocent candid photography shots are clicked during this celebration.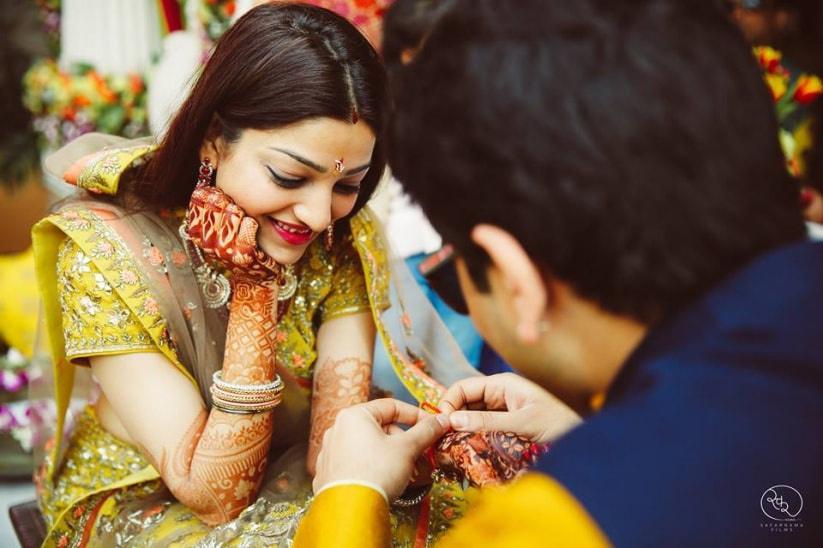 5. Wedding

Recording the most important day of your life on film is all you want from your wedding photographer. A skilled photographer will click both coverage shots and candid photography shots to highlight the precious moments of the ceremonies and otherwise too.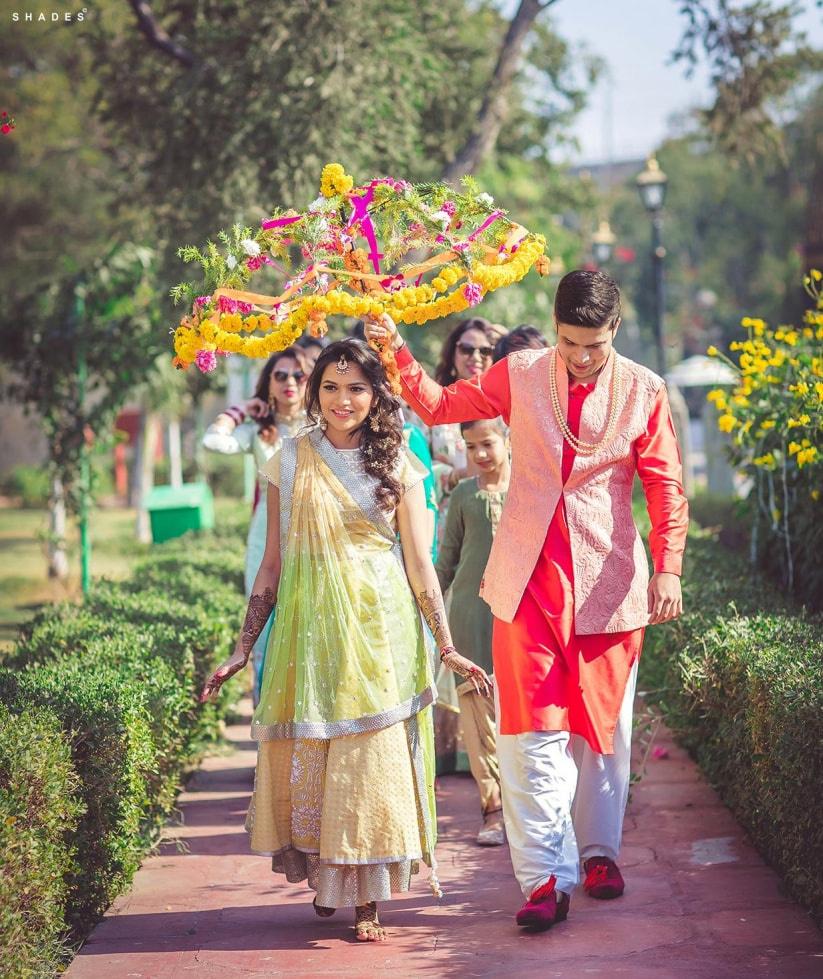 Image courtesy: Shades Photohgraphy by Ashwin M.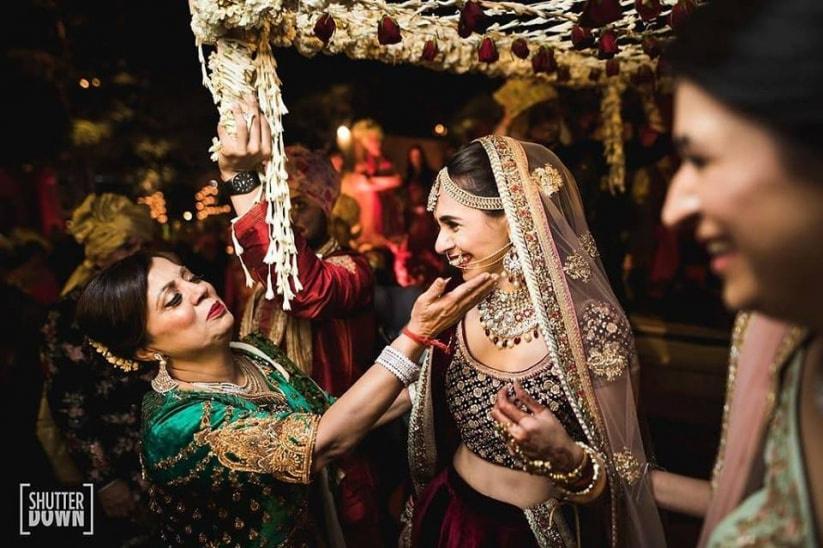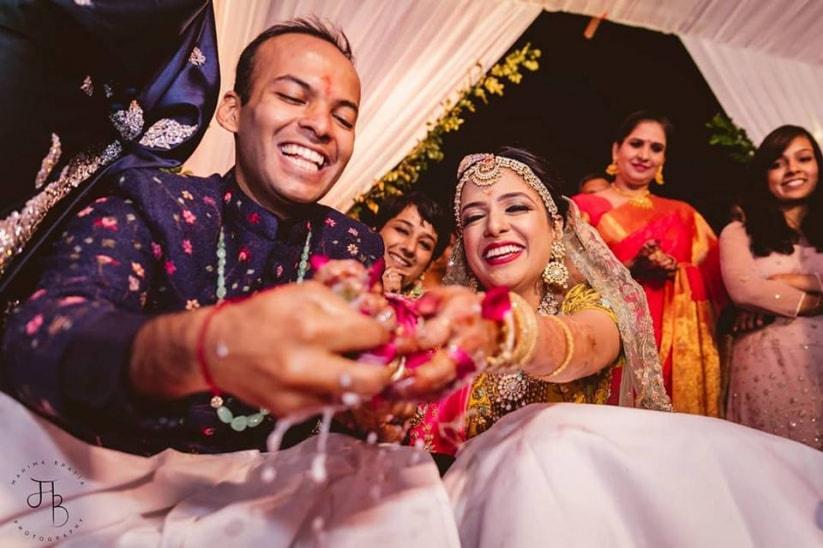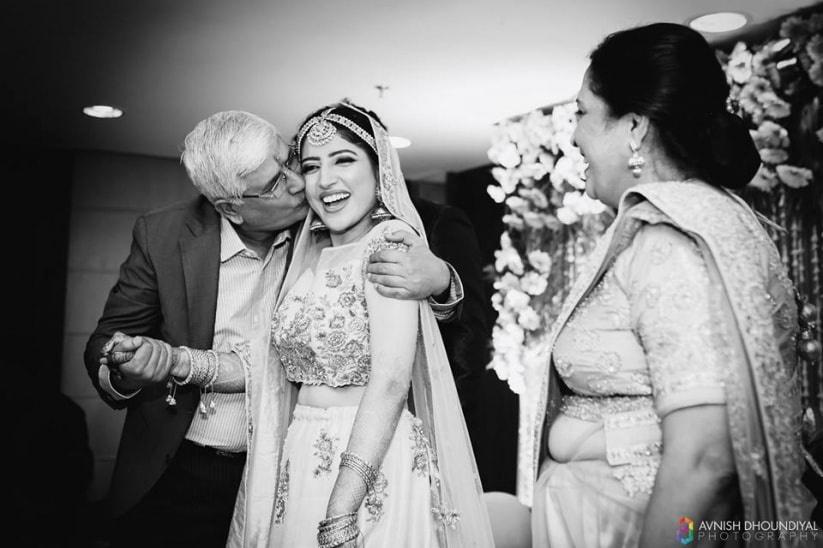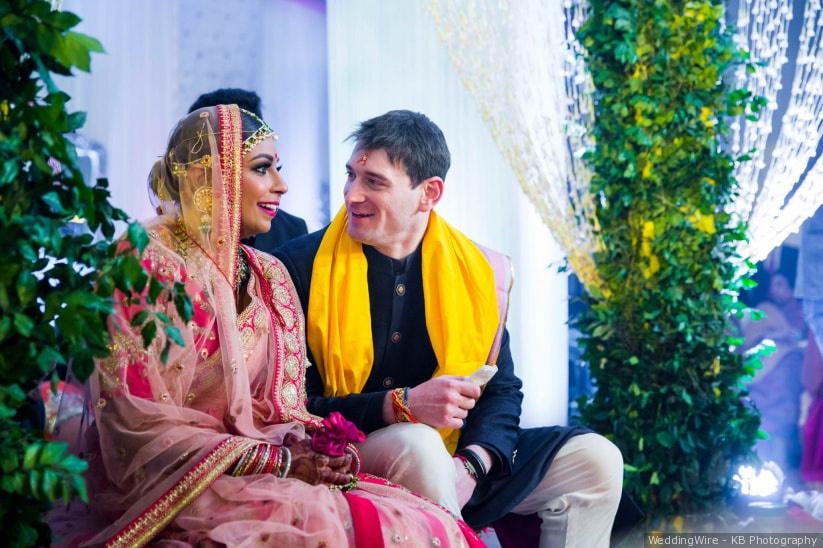 Image courtesy: KB Photography
6. Bidai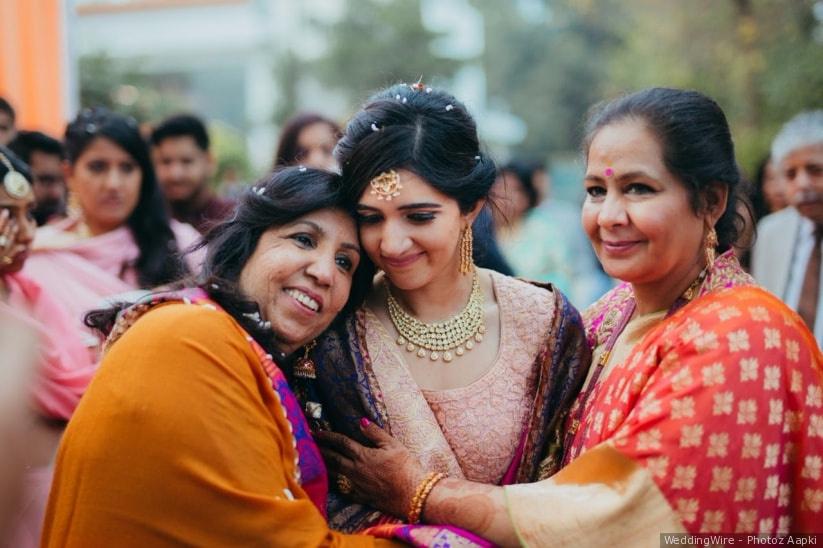 A happy Bidai is a rare sight. Usually, the close family members of the bride are sobbing while sending her away. Some of the pictures captured are beyond what words can explain.
These are some of the some of the candid wedding photography shots that you should definitely have at your wedding. Capturing celebrations through the candid moments will give you wedding pictures you will cherish dearly. Trust your photographer to create that magic after you've hired them keeping expert tips in mind.
Go ahead and book your wedding photographer today.