Make Use of One of These Wedding Decor Ideas and Make Your Wedding Spectacular
Here's a list of wedding creative and easy décor hacks you should keep in mind to set up your perfect venue. These wedding decor ideas will help you elevate your decor from ground level and take it up a notch.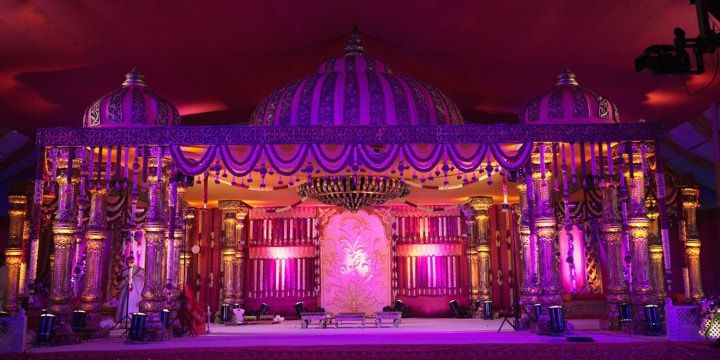 What is that one thing that all your wedding guests are likely to remember? Is it your bridal lehenga or the groom's sherwani? Perhaps, the wedding food? We think it's the way you put forth your wedding decor. Having a skilled team of professionals on board to take up the responsibilities of elevating your wedding decor is one thing while being with them through it all is another. If you want to make the most out of your wedding and its wedding decor then believe us you'd want to overlook every step of the way. There are a few other things that you must take care of while you are at it. What are they? Read on to find out that which one of these wedding decor ideas is perfect for you and the function that you away wanted to host before you got married! From floral drapes to magnificent and pompous lights - there are end number of possibilities when one talks about wedding decor. So, if you want a big fat celebration with exquisite wedding decor which acts as a sight for sore eyes, then you have come to the most opportune place. Read on and find the wedding decor that is perfect for you and the function you always wanted to host!
1. The space feels too big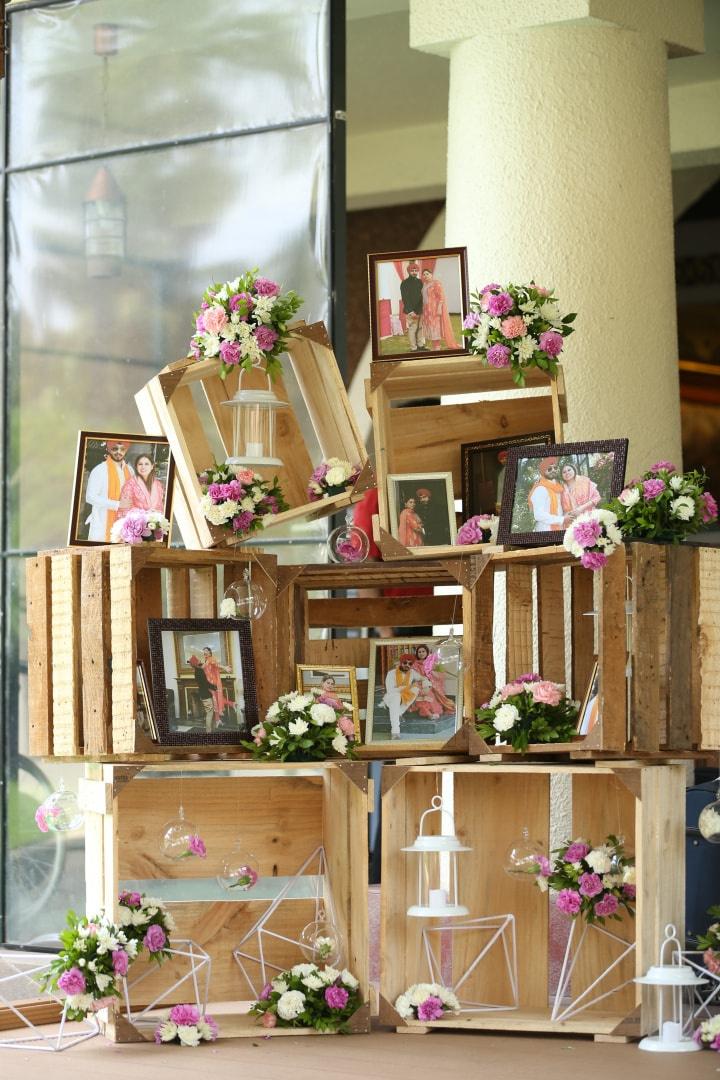 If you're looking for a private, cosy space and to give off an intimate atmosphere, you can take advantage of several décor options to personalize the venue and show off your personalities. Don't feel restricted by the size of the space and use something like drapes to pull off vintage vibes. Dreamy lamps, lots of fairy lights, different sections devoted to little things like message sign boards, flower arrangements, food stalls, and more will help fill up the area in the best way possible. Using a photobooth inspiration such as this one is one of the most luxe wedding decor that we have seen so far. It looks very classy and chic!
2. The chairs don't match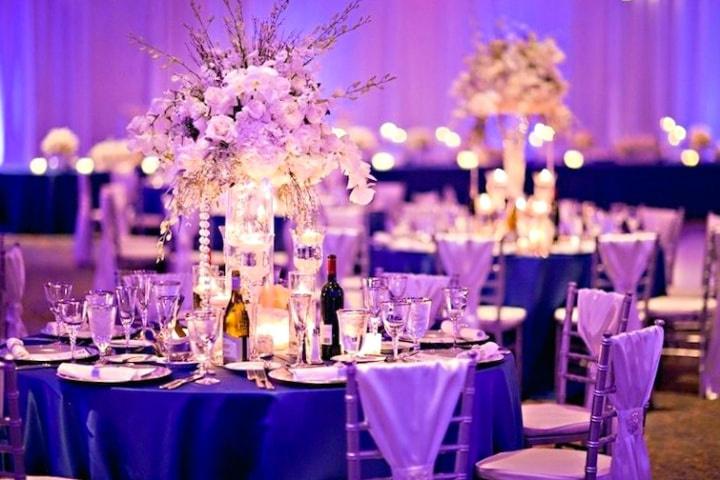 If the chairs that are already at your venue don't seem to work, you don't need to despair. You may not like their colour scheme or the style may be too old-fashioned for your tastes. Whatever the reason may be, you can pick up chairs from elsewhere for the event and have them replaced. If budget concerns are getting in the way, it's a useful idea to consider changing only a few elements such as the furniture for the bride and groom and randomly selected chairs at certain spots to add spunk to the venue and make it look a lot livelier.
3. The carpet simply doesn't work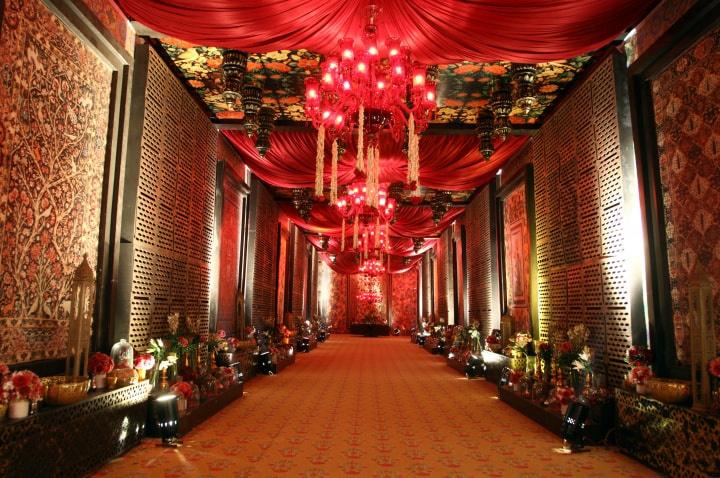 It may look too old or just out of place, and you may feel tempted to replace it with new carpet which is perfectly okay and allowed. Make sure you communicate properly with the manager at the venue and voice your concerns. Money may still be a problem and you can always opt for making sure that your guests look at other beautiful elements in the room instead of focusing on the carpet. How? Consider getting clearing a section for the dance floor; add lots of props such as a glorious chandelier or even something like shiny disco balls if it's a theme party. Install beautiful tiny tables with an ornate centrepiece or two and your carpet issues will be completely forgotten!
4. The colours just don't add up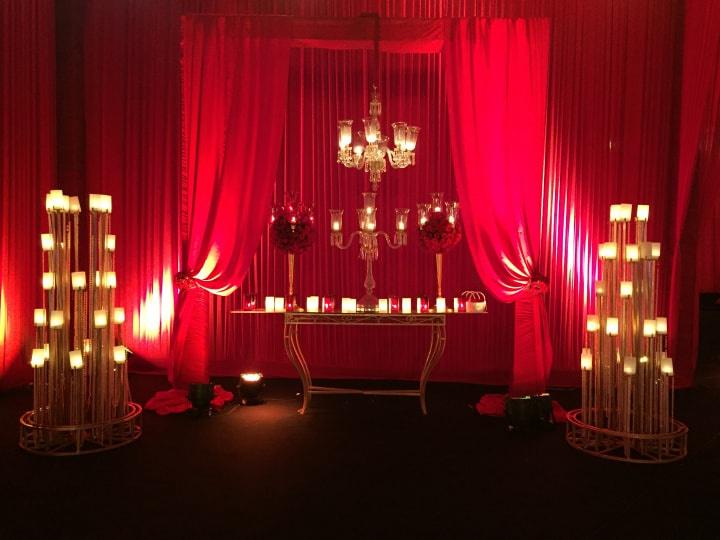 If things seem to go a little haywire and you're upset by how the colours simply seem to clash with each other, don't fret over it. Use this to exercise your creativity and include the colours in surprising elements such as dinner napkins to help establish some kind of uniformity to the setup. If this doesn't work for you, consider draping the walls in different colours or using beautiful rugs to hide the hues underneath. Remember that there are ways out, and you don't need to feel restricted at all!
These are but many ways in which you can keep tabs on your wedding decor while you also get to enjoy the journey you are about to embark upon. Getting married is a once in a lifetime opportunity, so make yours worth it. So from minimalistic to completely over the top to a mixture of both - which of these wedding decor ideas would you choose for your wedding or the string of functions leading up to your big day? Think about it and start planning for your big day by contacting a wedding planner and a wedding decorator right away!
What are some of your ideas to amp up the wedding decor? Tell us through comments.