8 Fragrant Flowers for Wedding - The Best Indian & Foreign Floral Inspirations To Beautify Your Day
A wedding is all about combining traditions and romance—and flowers are the most beautiful way to achieve this perfectly. Achieve this balance with the best Indian and International stems as flowers for wedding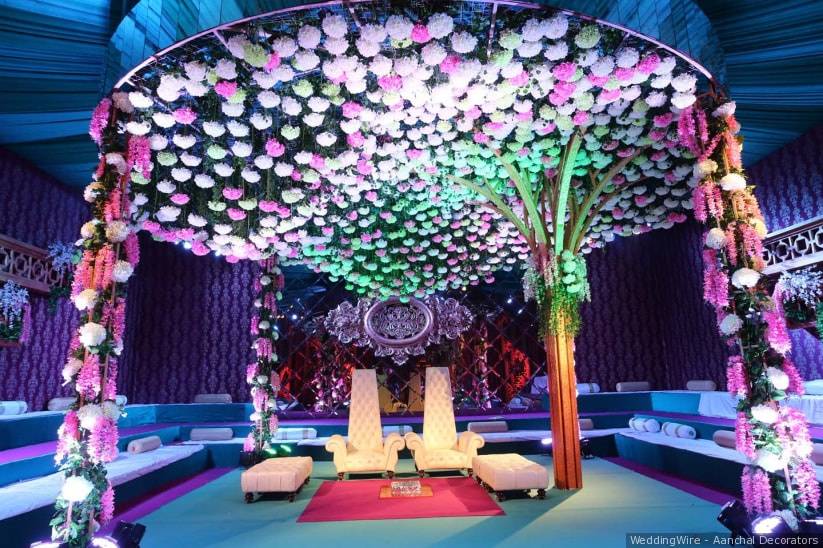 The gardenia look is in and so are varied flowers for wedding as part of your decor, mandap and focal areas across the venue. These floral ideas play a big part when it comes to adding a unique look to your wedding.
How? Choose garden flowers like carnations to match up to a perfect palette or add the conventional mix of roses and marigolds. Go by your Indian wedding theme and then pick a few that work for you. Here are some of the most popular Indian and international wedding flowers for you to choose from. Use these flowers for wedding ideas and spread the sweet fragrance of these exotic flowers all across your wedding venue!
1. Wisteria Vines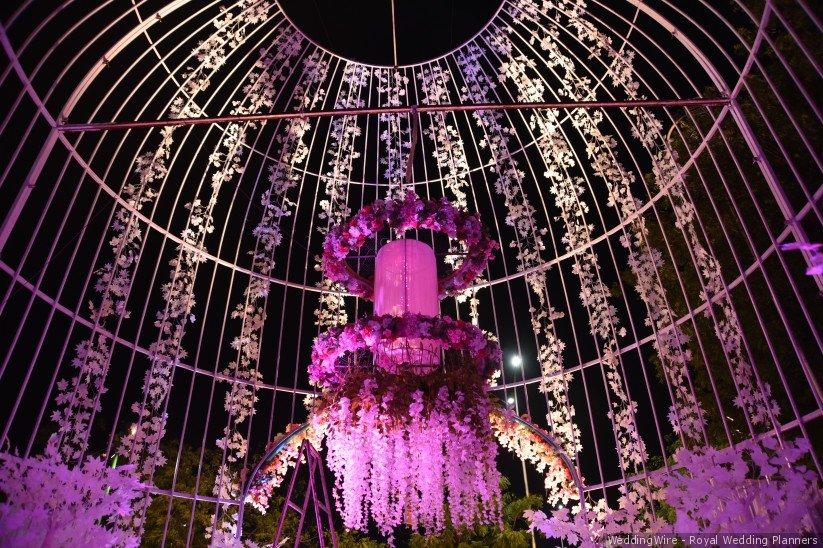 Hanging floral vines, inspired by the Japanese hanging vine aesthetic have become an awe-inspiring feature for nearly all weddings these days. However, did you know that these beautiful hanging flowers in lilac, white and pink come from Wisteria vines, which are commonly found in China, Korea and Japan.
How to add these flowers to wedding decor and make it look like a dream come true:
Add either the real deal as overhead hangings (ceiling fixtures), to mandap pillars, under the Phoolon Ki Chadar or even to your wedding gate decoration. Or opt for artificial vine clumps in silk for the same.
2. Cherry Blossoms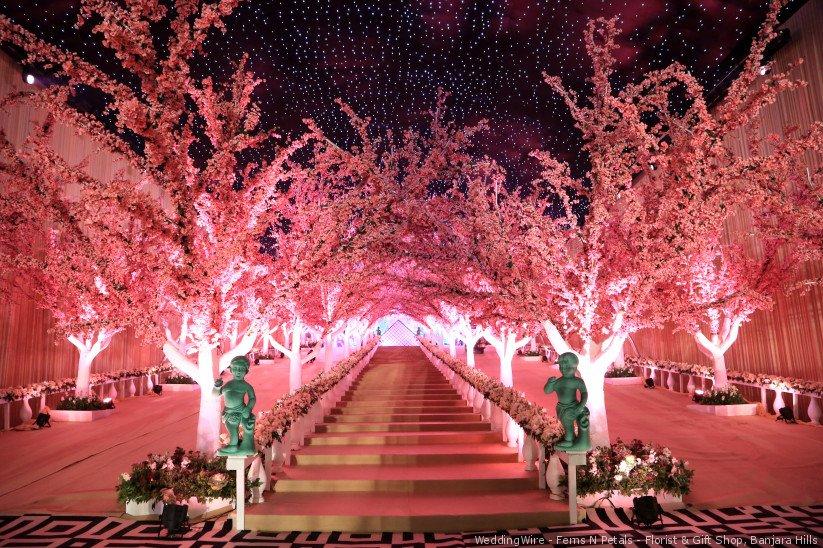 Another Japanese inspiration, evoke spring with a recreation of Cherry blossom trees for your wedding day. While the Cherry blossoms are a definitive oriental import, the sight of the trees in full bloom has been recreated in many other countries, including USA.
How to add these flowers to wedding decor and make it look like a dream come true:
Create your walkway to the mandap or wedding stage with cherry blossom trees in full bloom (though the look is created in India artificially). Or add these on the path from the wedding gate to the main wedding venue. Light them up with spotlights in pink and white and you'd have the perfect setting to add to your grand bridal entry.
3. Carnations

Unlike other fragrant flowers. carnations bring no smell to the world around them, but add a lot of colour. These sunny flowers come in a variety of hues and colours and have been used as buttonhole or brooch accessories for the groom's dress for the longest time. Gifting a carnation is as good as a rose, as they're meant to convey love and fascination.
How to add these flowers to wedding into your decor and make it look like a dream come true:
Carnations can be used as beautiful centrepieces or put them against a colourful backdrop. You can decorate the entrance of the venue and the staircase as well. Carnation white garlands are quite popular. Some mandap décor is made entirely of carnations and look completely breathtaking.
These flowers also work as brilliant floral backdrops if you're planning a photobooth for wedding.
4. Roses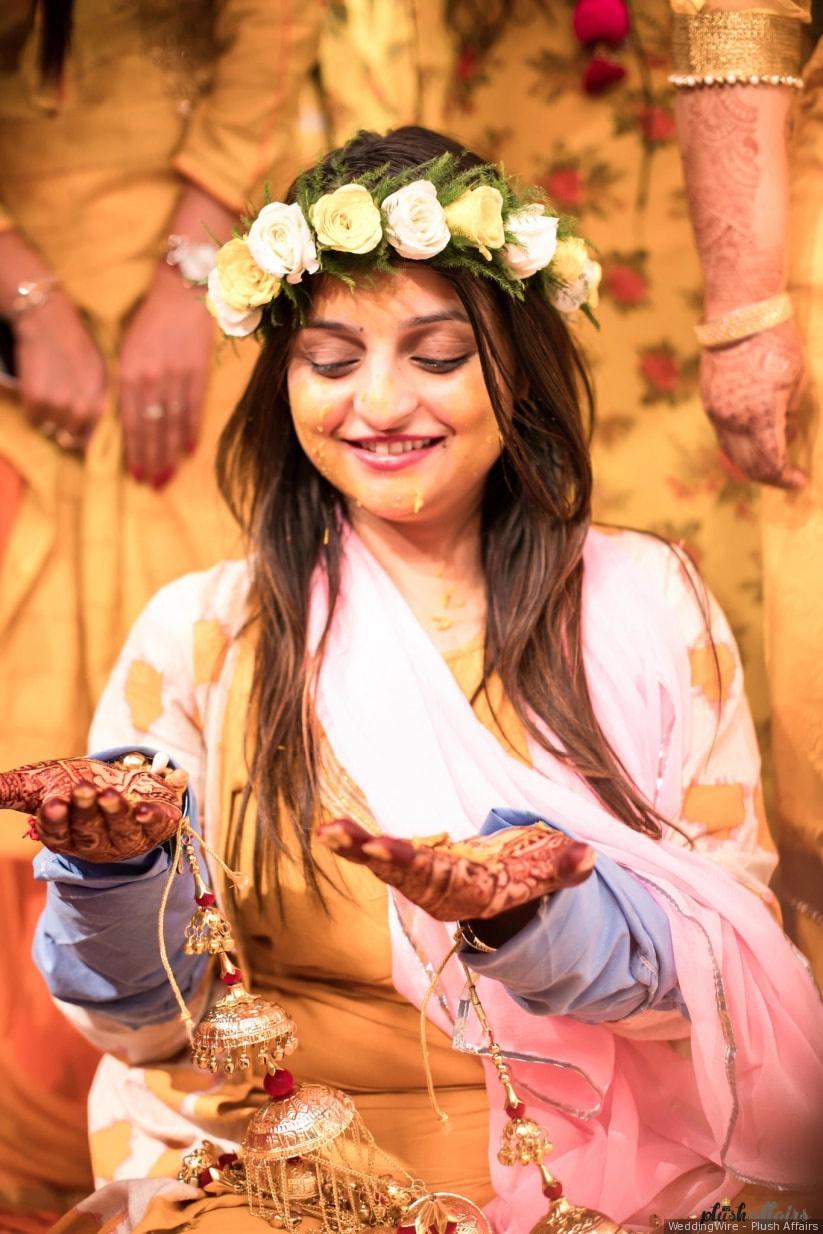 Roses symbolise romance, so they are very appropriate for weddings. The conventional roses bring delight to both the brides and all of their adjoining guests, even as they add their pleasant aroma to their surroundings. Depending on your choice in colour for these blooms, they also add a lot of meaning to your festivities.
How to add these flowers for wedding decor and make it look like a dream come true:
Incorporating red roses as flowers for wedding decor can set up a romantic mood. Just like carnations these can be stunning centrepiece flowers and look lovely with other types of flowers. White roses can totally help you to rock that vintage look. You can even mix and match roses according to the colours of your bridal lehenga. Jaimalas made of roses and mogra flowers can up the traditional factor at your wedding.
5. Marigold

An offshoot to the splendid sunflowers, the marigold is known for its rows of bright orange, golden yellow and even white petals and a strong (sometimes pungent aroma). A temple essential in many Indian cultures, the marigold has been used for garlands, bunches and vines in many festivities.
How to add these flowers for wedding decor and make it look like a dream come true:
Marigolds are particularly popular and really make a statement at Indian weddings. Just look around and try to spot a wedding without marigolds. The popular Genda Phool is a good choice to decorate your venue. Marigold and carnations can be used in garlands as well. Have some beautiful marigold rangoli made at your venue?
These are also a popular choice for the mehndi ceremony where even the photobooths are all covered in marigolds.
6. Rajnigandha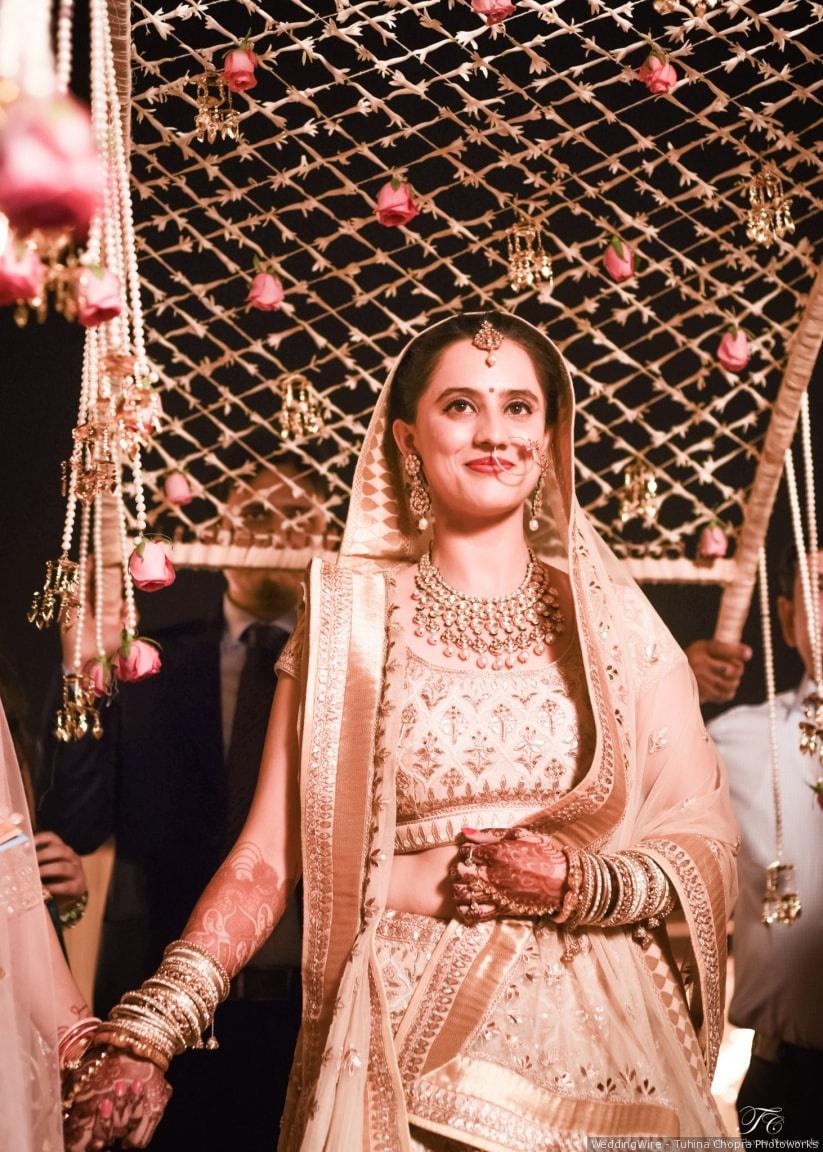 These are particularly elegant flowers and are also popular at Indian weddings. The bright colours and strong fragrance can enlighten the spirit of your wedding.
How to add these flowers for wedding decor and make it look like a dream come true:
Add these strong, fragrant flowers to decorate the mandap, line up your Phoolon Ki Chadar and to the hanging decoration installations. These and Mogras are the most used white flowers at Indian weddings.
7. African Daisy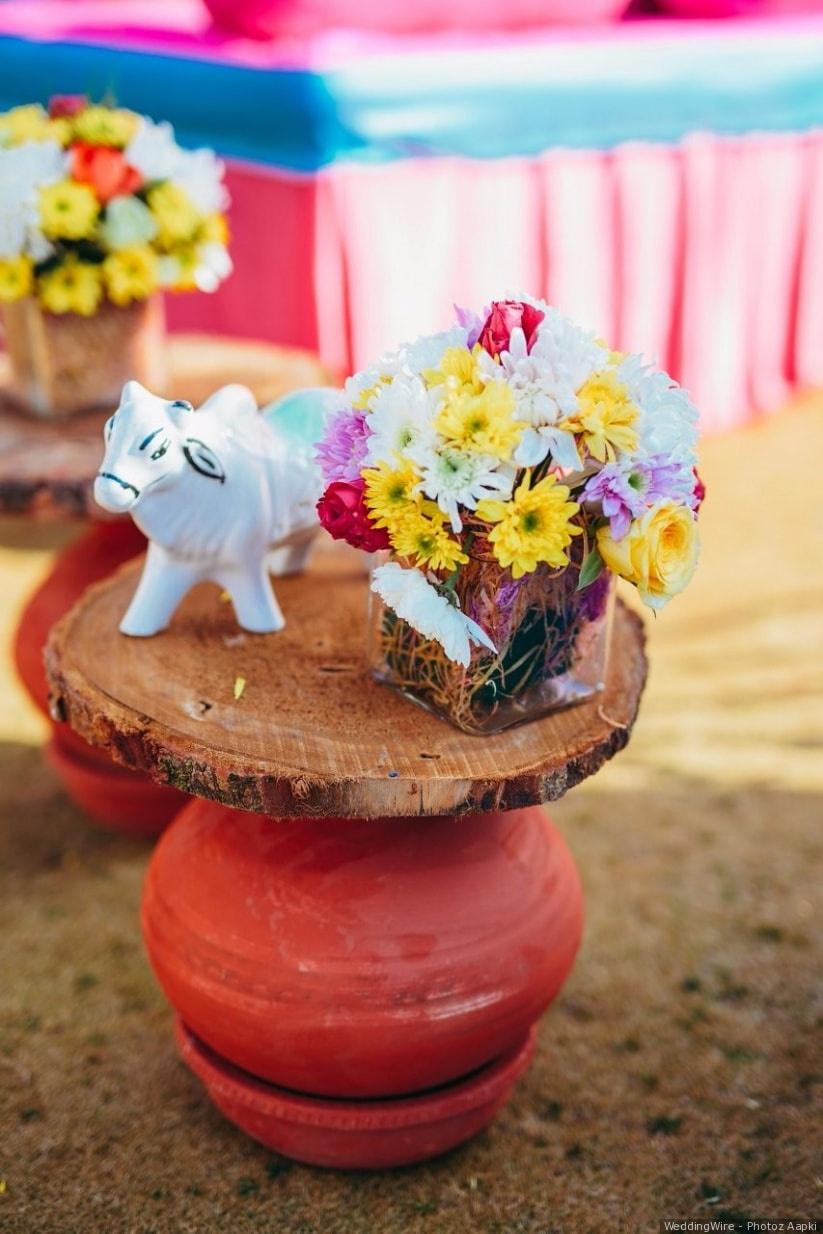 These bright flowers will look absolutely amazing in your wedding. The best part being you can forget about the problem of them wilting away as they will look fresh for several days. They are bright and send a cheerful vibe. These daisies can make you mandap look absolutely ravishing.
How to add these flowers for wedding decor and make it look like a dream come true:
Pair them up with some beautiful roses and carnations and decorate the mandap. Work them into standalone installations, put them on dining tables and in your hanging arches and wedding gate decor.
8. Orchids

Orchids create a classy style statement. The pastel white and purple colour can lighten the mood against a colourful background. These soothing flowers are a popular choice for Indian weddings. These are some of the fondest choices of flowers that people tend to go for - besides orchids look stunning no matter what! So, add them to your decor now!
How to add these flowers for wedding decor and make it look like a dream come true:
These centrepiece flowers can even be used to decorate the mandap or can be hung from various areas of your venue for a modern statement. These days, a lot of couples are opting for orchid Jaimalas making it a trending style.
Different flowers are available in different seasons and regions. You will need to talk to your florist about the availability of the flowers. Ensuring the freshness of the flowers will be their responsibility but make sure that everything reaches the venue on time so that there are no last-minute hassles. These are some of the most commonly used flowers for wedding decor, to be used when curating wedding garlands that we have seen this wedding season! If you happen to have any other flower in mind that you think is a hot favourite when a couple starts planning their wedding decor then don't shy away from letting us know and we will add it to this list for flowers for wedding!
Do let us know which flowers you chose for your wedding in the comments below.