Most Popular Indian Wedding Trends
In case you're wondering what's trending in terms of weddings in the country, here is a useful guide to help you find your favourite: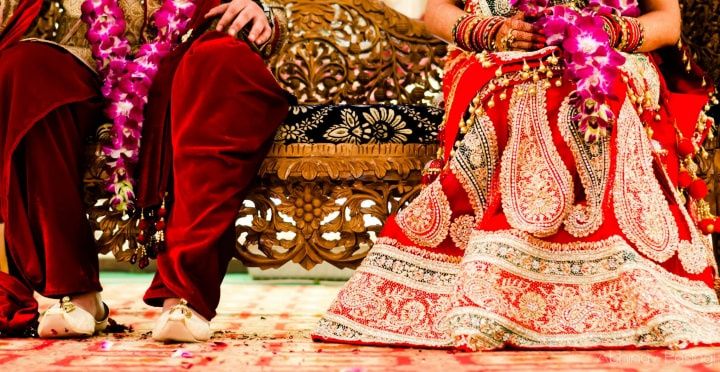 Playing With Colours
A lot of couples have started increasingly opting for bright colours. As beautiful as classic options may feel, many people are choosing to get bolder with their choices and experiment with colours. This also adds to the fact that colours have started playing a more important role now in weddings leading to couples consciously choosing specific wedding outfits and making sure all ensembles end up complimenting each other.
A Social Media Hiatus
Many couples are choosing to increasingly stay away from social media in order to be completely immersed in the celebrations. This makes sense because social media can end up causing too many distractions and make it difficult for the couple and their guests to truly be in the moment. The wedding photographers will do their job well, and it's a great idea to avoid posting regular updates until all the ceremonies and parties are over.
Alternative Photography Techniques
There's nothing quite as exciting as being allowed to get creative while organizing your wedding. Drone wedding photography has started getting many takers because of its ability to give you an entirely different perspective of the wedding. It becomes possible to get unforgettable aerial views with this technique and is rather unique in its approach.
Simple Jewellery
Many brides are now opting for elegance and jewellery pieces with minimalistic designs on them. Traditionally, heavy pieces with complex designs were all the rage among brides but the modern day bride prefers to keep it simple and opt for accessories that complement her overall look and accentuate her best features. This is also very useful and convenient if you decide to wear the bridal jewellery months later for a special occasion. You can even opt for designs that combine modern and traditional concepts.
Thinking Out Of the Box
More and more couples are finding ways to personalize their wedding ceremonies. One of the most popular trends right now is choosing an unconventional seating arrangement instead of boring and formal choices. Adding quirky designs, vibrant colours or a fun setup allows the guests to have more fun and take it all in instead of letting it fade away. Being innovative in this department will allow you to let your guests feel a lot more comfortable in a relatively intimate set-up and make the after-party even more memorable.