Quirky Props For Wedding Ideas To Make Your Big Day Memorable
Game for a little fun on your special day? Get your guests in the right mood with these quirky props for wedding - both wearables and installations. And wow at the memories that you will treasure for a lifetime.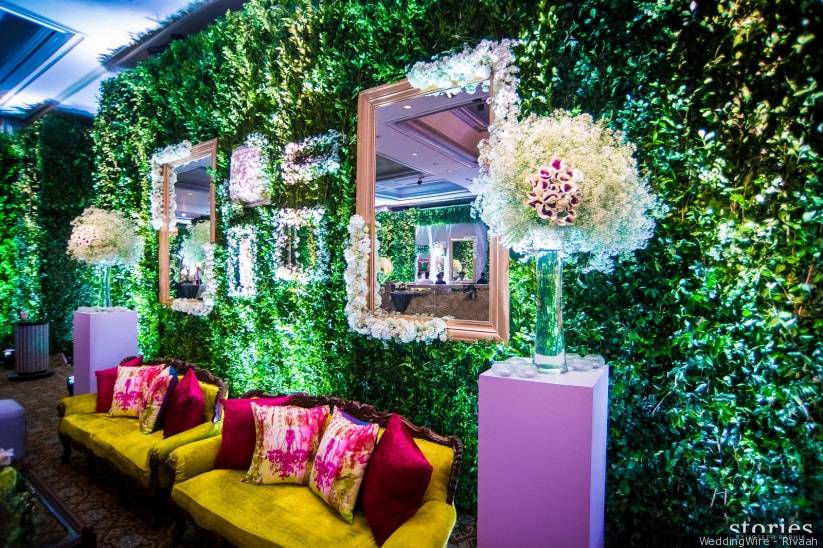 Your big day is a special moment for you. Everything you have worked for is finally coming togeher and you have planned a very special evening for all your friends and relatives, and of course for the two of you. Being the most special day in your life, it deserves to be one that is unlike anything else.
After all, your guests should remember your wedding by more things than just the wedding decor and your bridal lehenga, and gorging on the sumptuous wedding food. To do that, you need to think beyond your normal wedding plans and get a few engaging things to do as well.
Time for a little creativity, ideas and a few aids, like these wearable/pinnable props for wedding and installations. Take inspiration from these stunning props for wedding which will add spunk to your wedding functions and make them absolutely extraordinary.
Wearable props for wedding ideas:
These are some of the most lit props for wedding that can be worn by your guests to add the spunk in all of their wedding photographs. A crazy photobooth and a few props and you are set to have the most entertaining day of your life.
1. Adorn funky goggles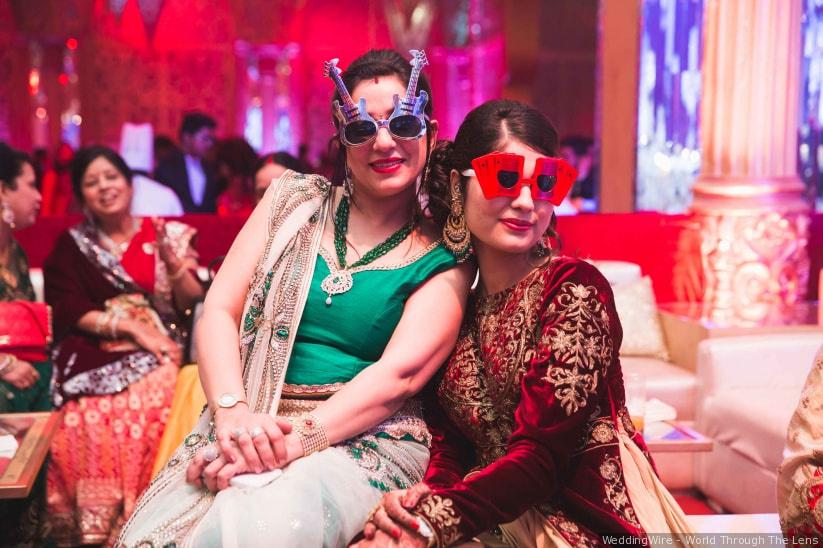 When they sang 'Kaala Chashma', they were absolutely right. A pair of shades can instantly prep your style quotient and get you in the mood for some light cheer - especially if you don the most flamboyant ones you can find. Procure multiple sets of fancy glares in outlandish styles - like the guitar-shaped ones above.
Turn it into a game, by asking your guests to click the most flashy looks they can do. You may even ask them to pick a personality to go along with it. Whoever gets the most creative and quirky pictures out of these props for wedding is the clear winner.
2. Bride notes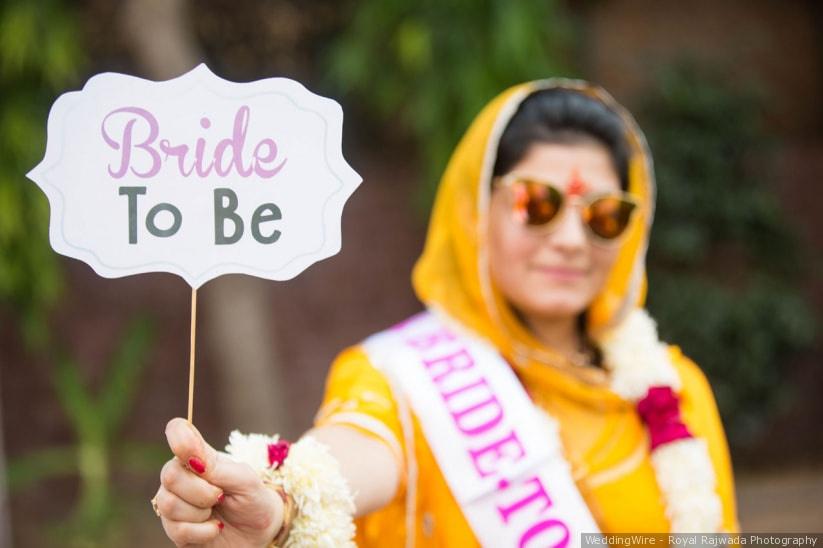 Make the bride feel special with specially made props for her - dialogue bubbles she can hold up for quirky pictures, signboards you can crowd around her, OTT creations like big, red lips, a diamond ring cutout or even a floral dupatta or flashy paper you may wrap around her as a shiny, makeshift skirt.
You can get funky bridal headgear, too like a pink helmet or a crown! Make sure that there is a picture of the bride with her tribe with all of them holding these quirky props and having the time of their life.
3. Groom Props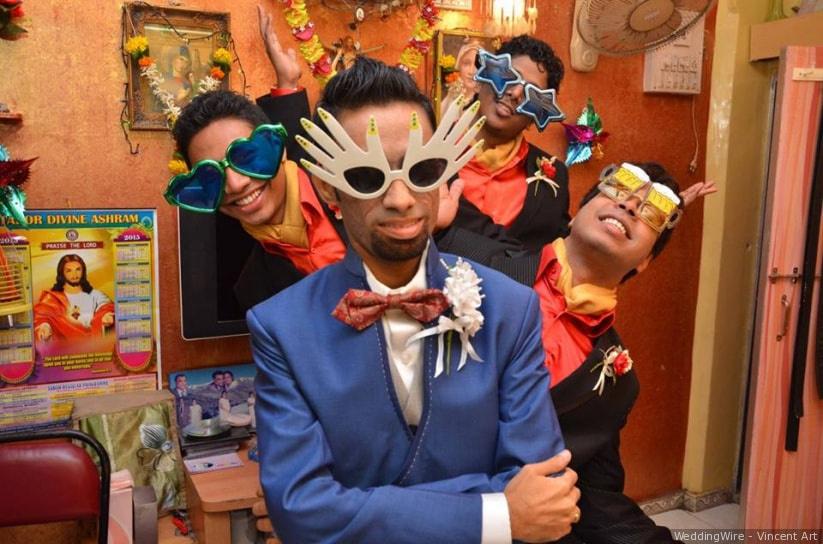 It's the groom's day as well. So, ensure there are enough props for wedding, which mark his grand stature. You may opt for the usuals - hats, sunglasses and disguises to dialogue bubbles, signboards or even indicators. You may also try, as with this groom, an outlandish bow, a floral corsage or even shiny coat!
and props add a lot of fun to his look.
4. Props for everyone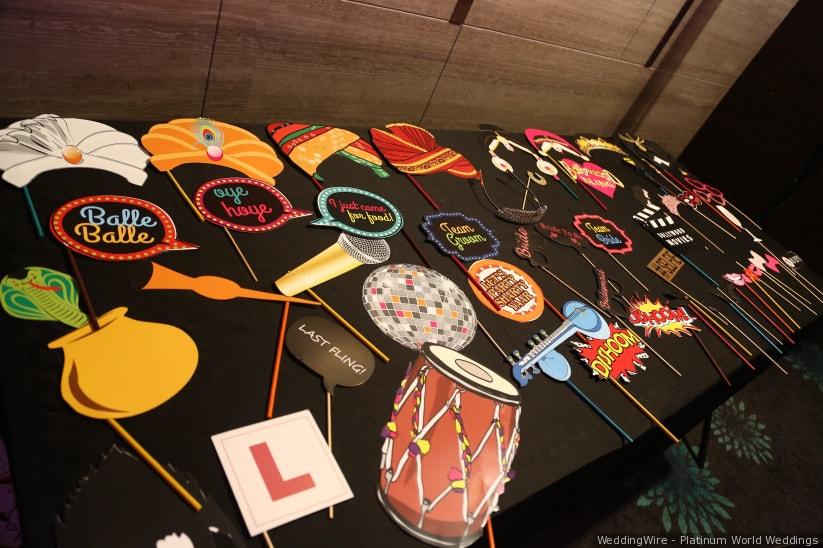 Yes, there a large group of friends and relatives in Indian weddings. Get some props specially made for them. Similar looking glasses, headbands, boards and even cut-out bottles of champagne will make guests laugh.
Arrange these props for wedding into delightful games - use them as props for dumb charades and motivations for Antakshari.
5. Outlandish costumes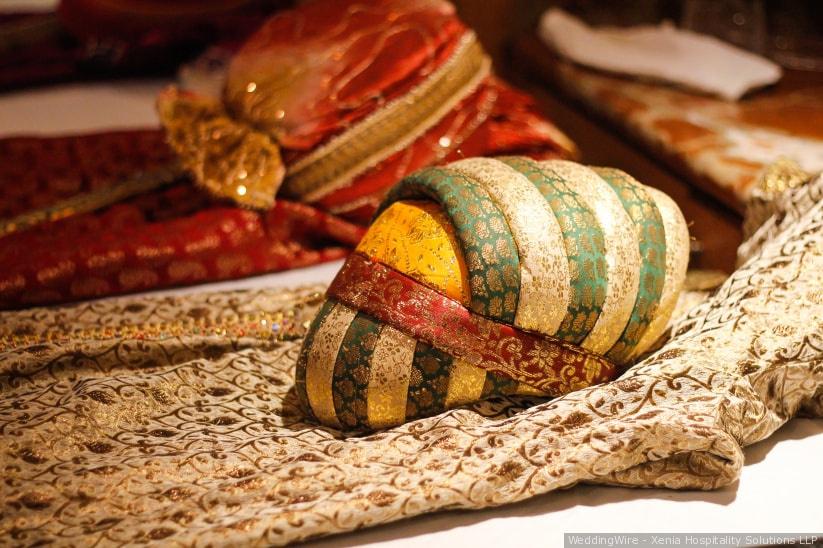 Think Mela times again! Arrange for an open wardrobe with outlandish costumes - be it frilly stoles, feature boas, large hats or even Maharaja Sherwanis and headgear. Open the wares for your wedding guests to enjoy. Then get them to work - hold an impromptu set of games, from a fashion show to mouthing dialogues or even getting them to pose for quirky shots.
Installations to prop at your wedding:
These are some of the most lit props for wedding that can be installed at your wedding venue to add the spunk in all of your wedding photographs. A crazy photobooth and a few props here and there around your venue and you are set to have the most beautiful wedding you can possibly imagine.
6. Wishing corner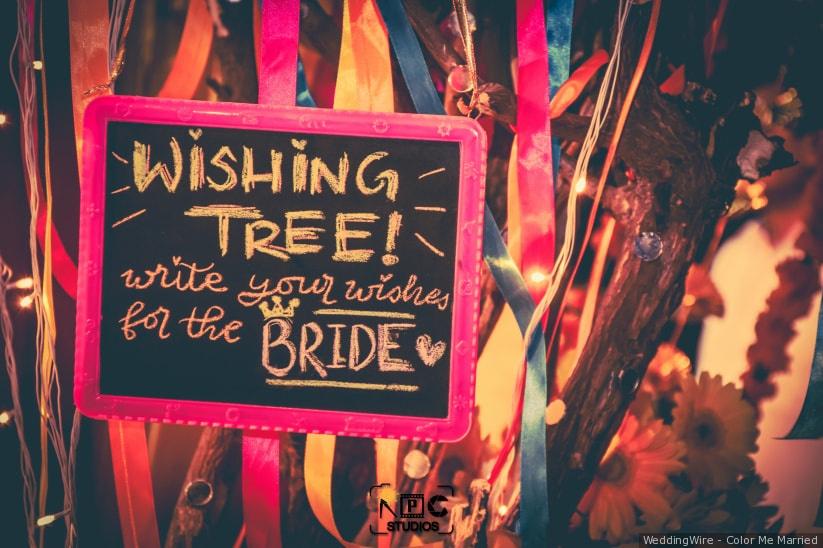 Leaving 'Best Wishes' tags on envelopes and gift boxes is passe. It's all the rage these days to pin your heartfelt thoughts to a quirky installation. You may opt for a wishing well, a wishing tree, a ladder or even a whiteboard.
Add these installation props for wedding at your reception ceremony, put some writing pads and sketches beside it. The guests can write their wishes for the newlyweds and pin or leave them on it. Decorate it with ribbons, floral vines or adorable couple pictures. or adorable couple pictures! You can incorporate your parents' wedding photos as well.
7. Signboards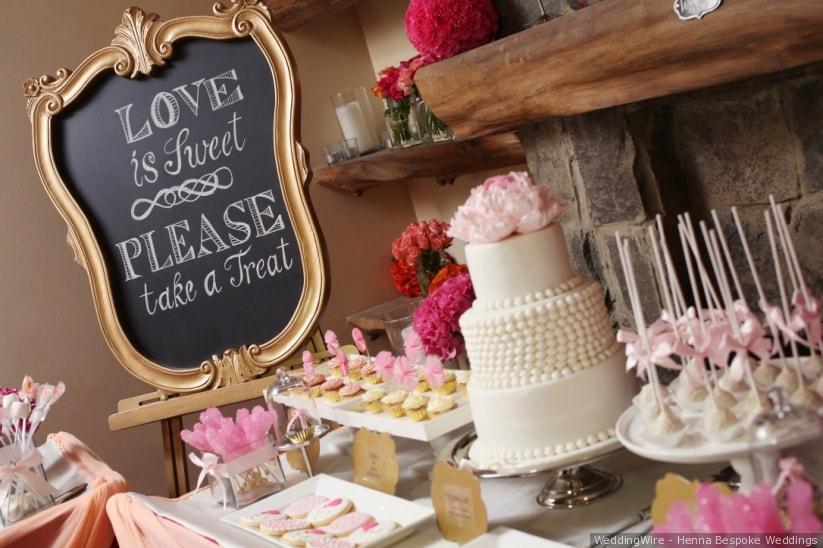 Add some cute and adorable signs all over your wedding. You can put on some lovely quote or write down your love story on a chalkboard. Let the wedding guests know where the food or the dance floor is, with these boards. A very important board will be to direct your guests which hashtag they need to put while uploading the wedding pictures.
Plan ahead and use the boards to provide clues to your guests or tell your love story.
8. Sit-in photobooths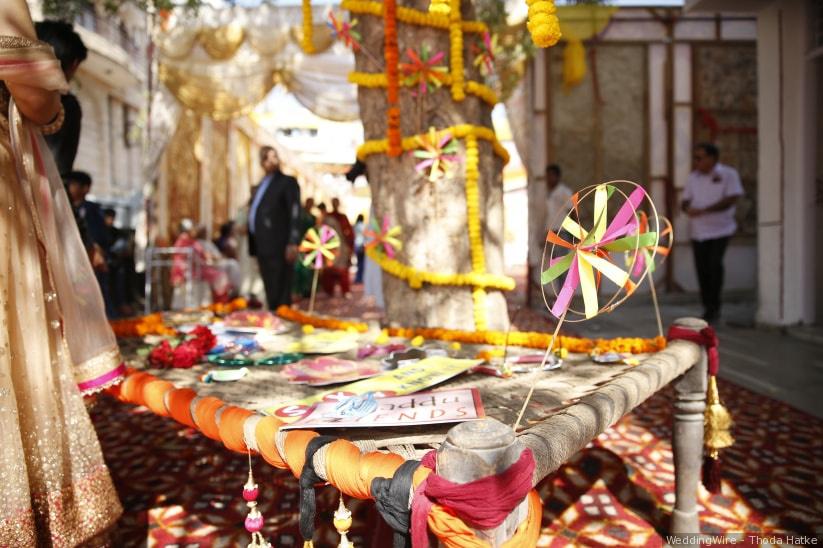 Get a fun-filled photo booth for your wedding. Add some funny props for weddingand signboards. You can also get a cool backdrop for the pictures. Get a photographer or use your own camera with the tripod stand to help the guests click their own photos while giving them some privacy.
9. Gameboards and displays

While you're busy with your marriage ceremony, ensure that your guests have enough to do too. Consider planning some wedding games, even game boards to keep the mood festive and light. Later, you can plan a few tournaments with these props for wedding.
10. Wheeled delights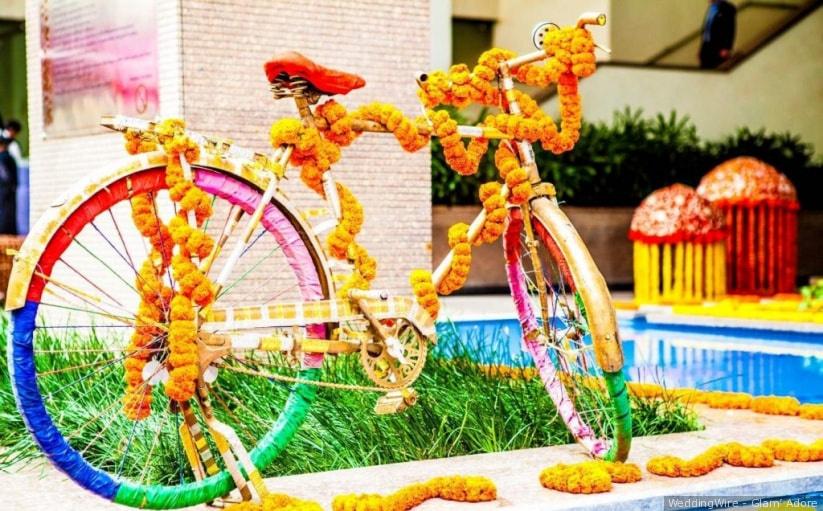 These can be put up to set up a whole theme for the wedding. You can use decorated bicycles with the couple photos all over or use it as a wedding prop. The same can be done with ladders. Also, adding some decorated glass bottles all over the place is a good idea.
Intrigued with all of these prop for wedding ideas? Go ahead, pick a pen and start jotting your plans accordingly.