8 Diamond Jewellery Images For Your Bridal Mood Board
Diamonds are a classic when it comes to bridal jewellery for brides from all over the world. Checkout the following diamond jewellery images that will give you wedding goals.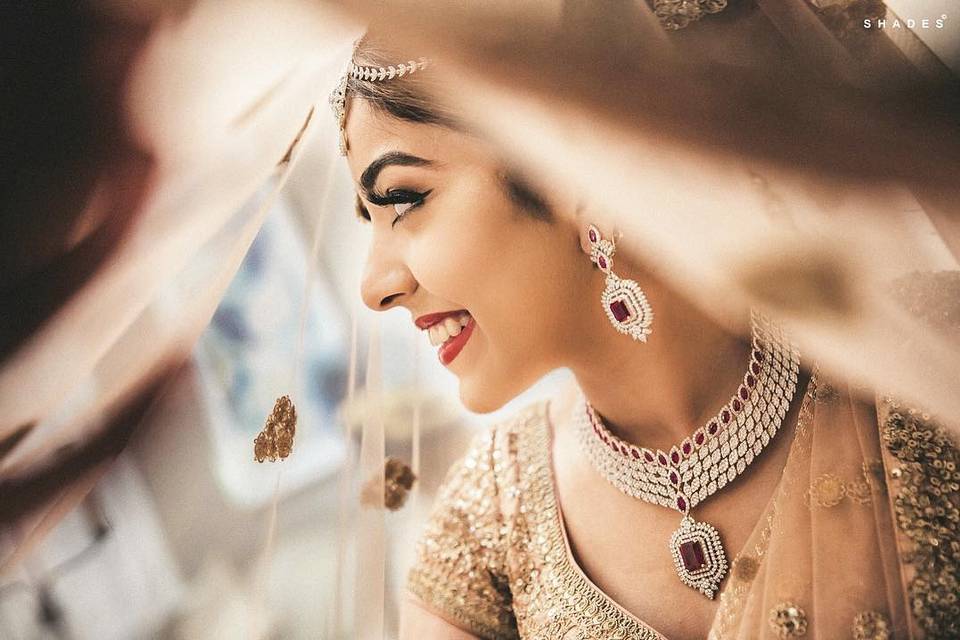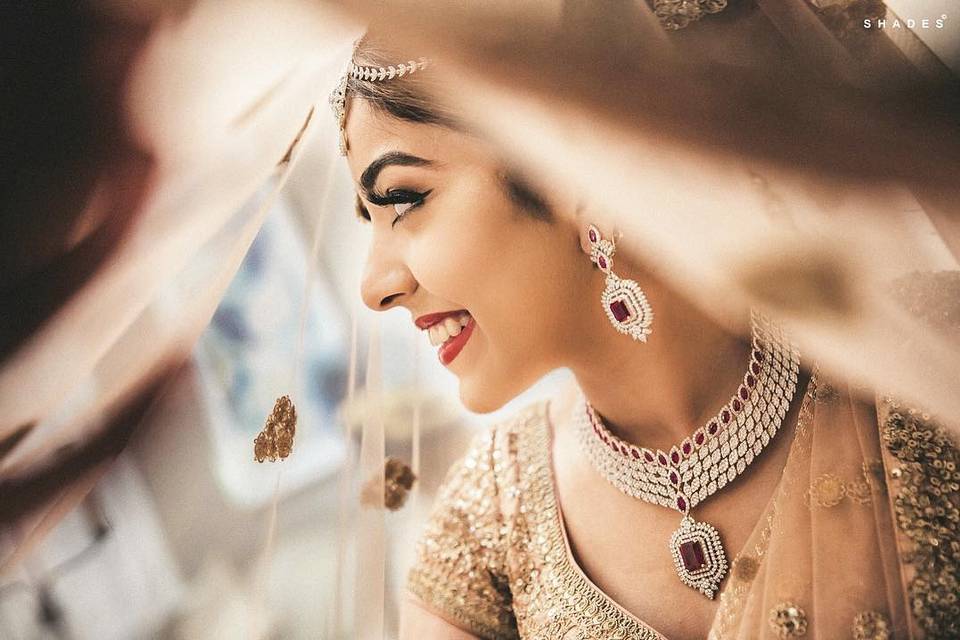 Image Courtesy: Shades Photography India
The jewellery that you wear with your bridal outfit on your much-awaited D-day is something that holds a lot of sentimental value around it while also having a big impact in making you look your absolute best. Choosing the right jewellery that complements your outfit can be a little confusing at times especially when you have so many options available in the market.
Diamonds are popularly regarded as a girl's best friend and are a classic when it comes to bridal jewellery. A fine piece of diamond jewellery goes well with most types of clothes and adds a layer of oomph to your bridal look. If you are someone who loves diamonds like we do, this article on 8 beautiful diamond jewellery images will inspire you with some unique designs before you go jewellery shopping for your wedding.
This Diamond-Studded Engagement Ring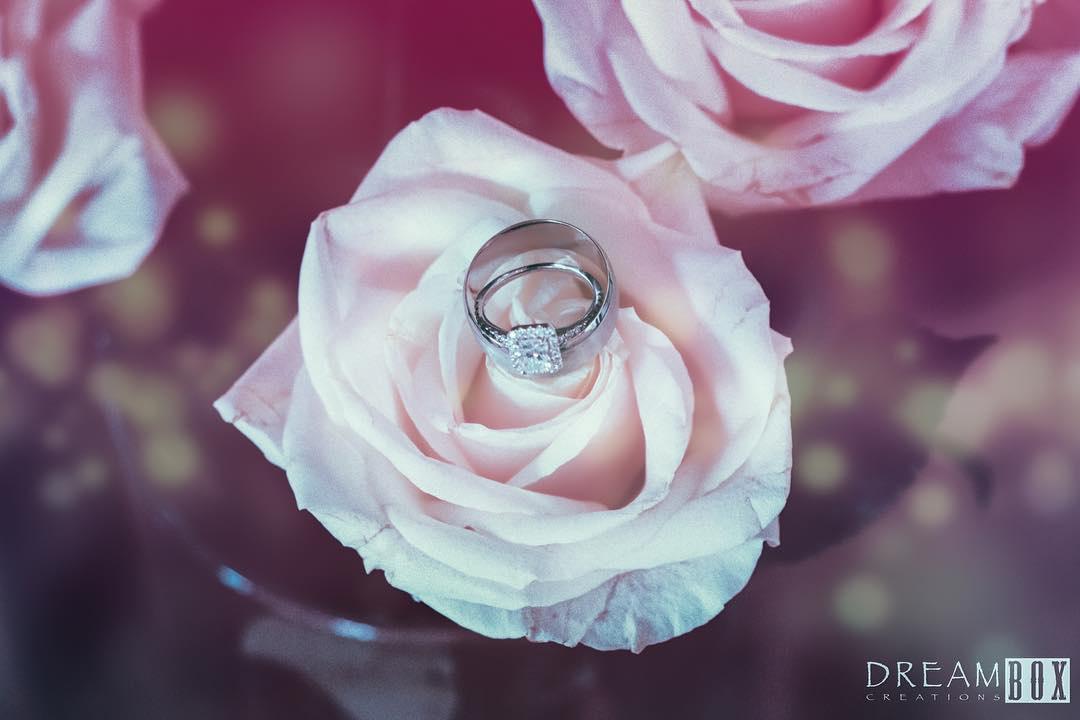 Image Courtesy: Dreambox Creations
We start this list of diamond jewellery images with this fine engagement ring with a square diamond on its thick silver band. Your engagement rings are a symbol of your lifelong relationship as husband and wife and hold a lot of sentimental value. So, what better way to make them look equally beautiful than with a heavy shiny diamond on top of it!
This Beautiful Studded Diamond Choker Necklace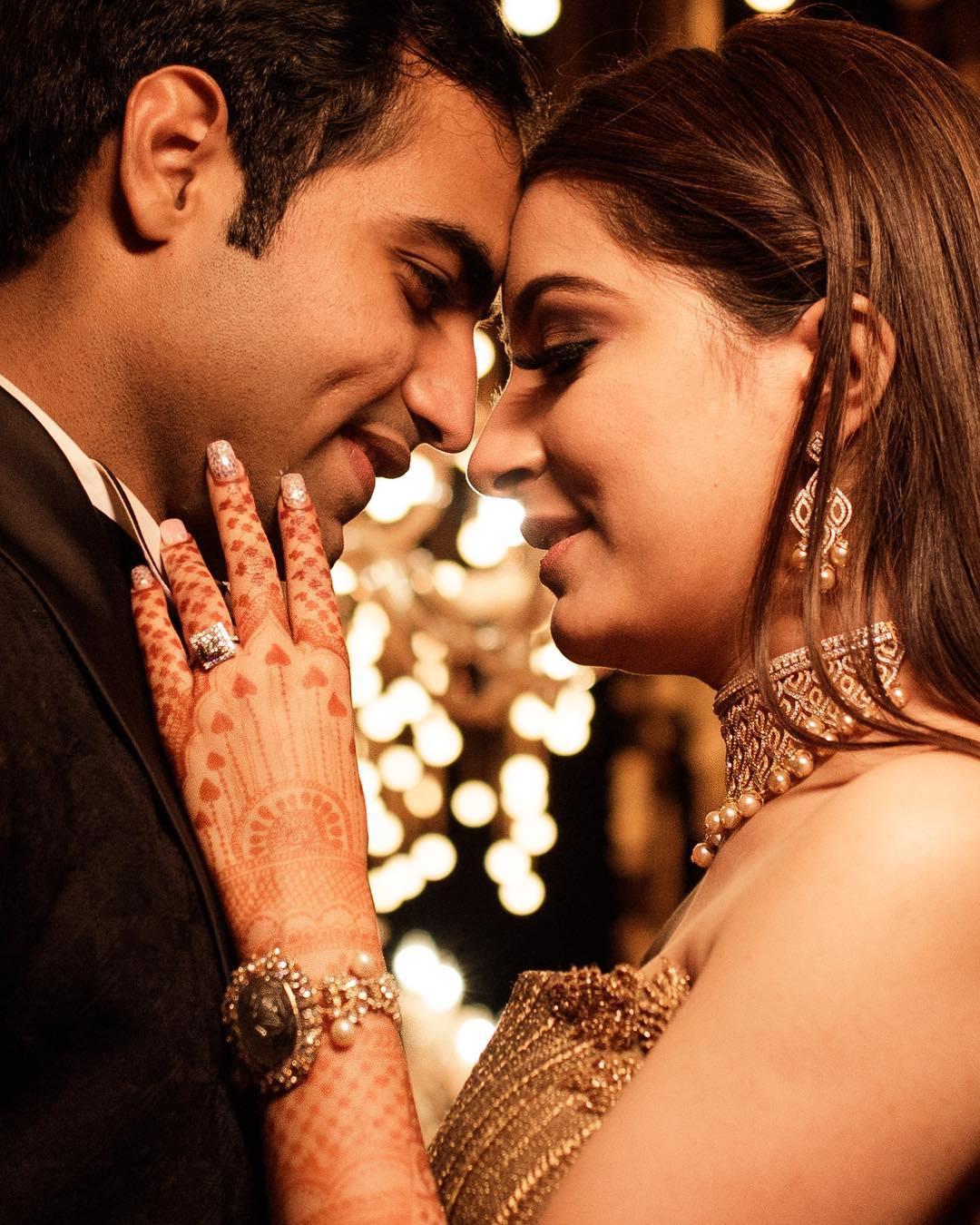 In the above picture, we see this bride wearing a stunning choker necklace studded with beautiful diamonds that have us in awe of its beauty. The addition of pearls takes the bling factor further up. Also, the set goes very well with the bride's outfit and completes the whole look.
These Shiny Diamond Bangles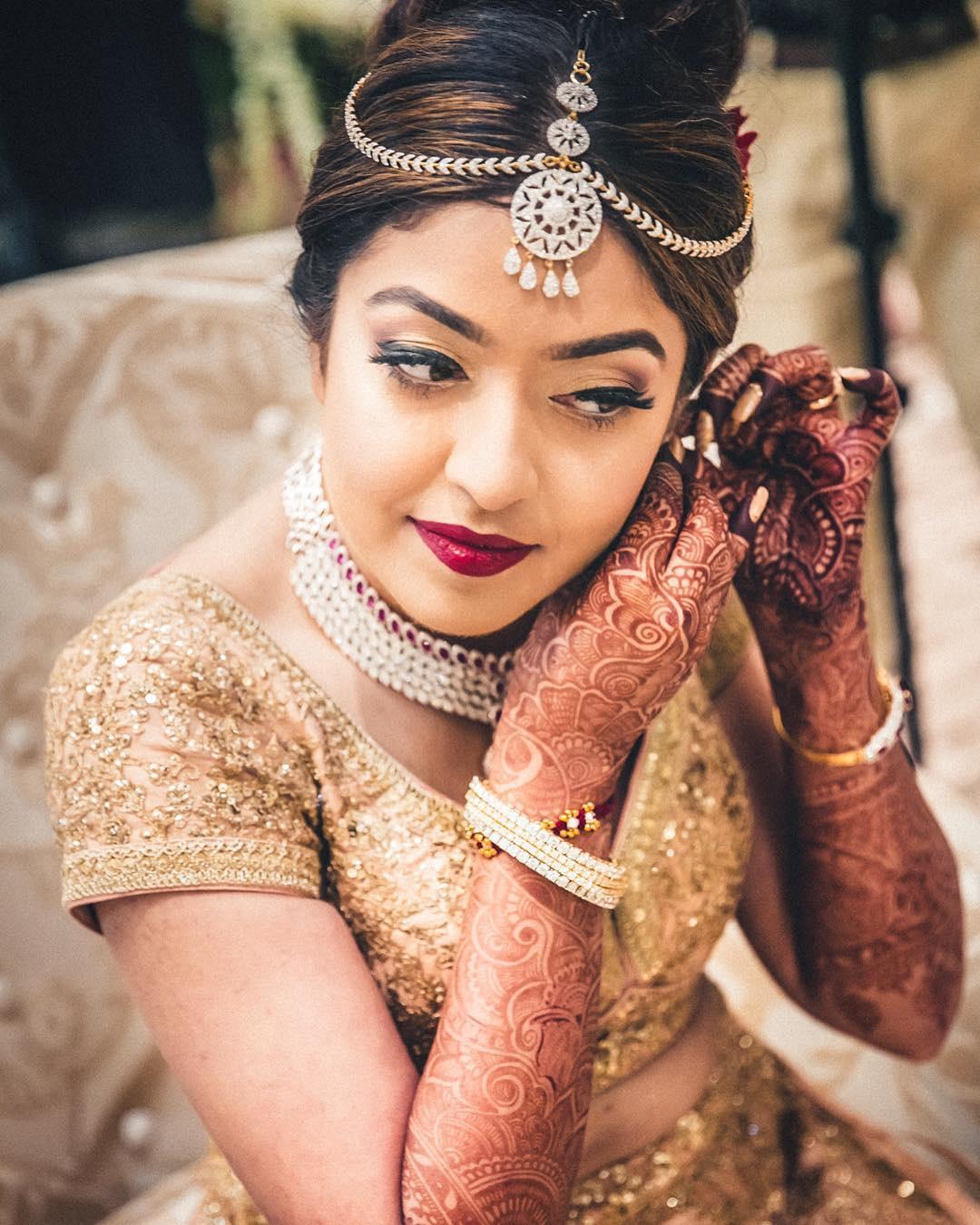 Image Courtesy: Shades Photography India
If you are someone who can't get enough of diamonds and wants to wear diamond jewellery as much as you can, such diamond jewellery images are the ones that can inspire you for your wedding shopping.
Here, the bride is wearing a pair of shiny diamond bangles that are a great addition to the already blingy jewellery set and make a big fashion statement.
This Understated And Delicate Diamond Pendant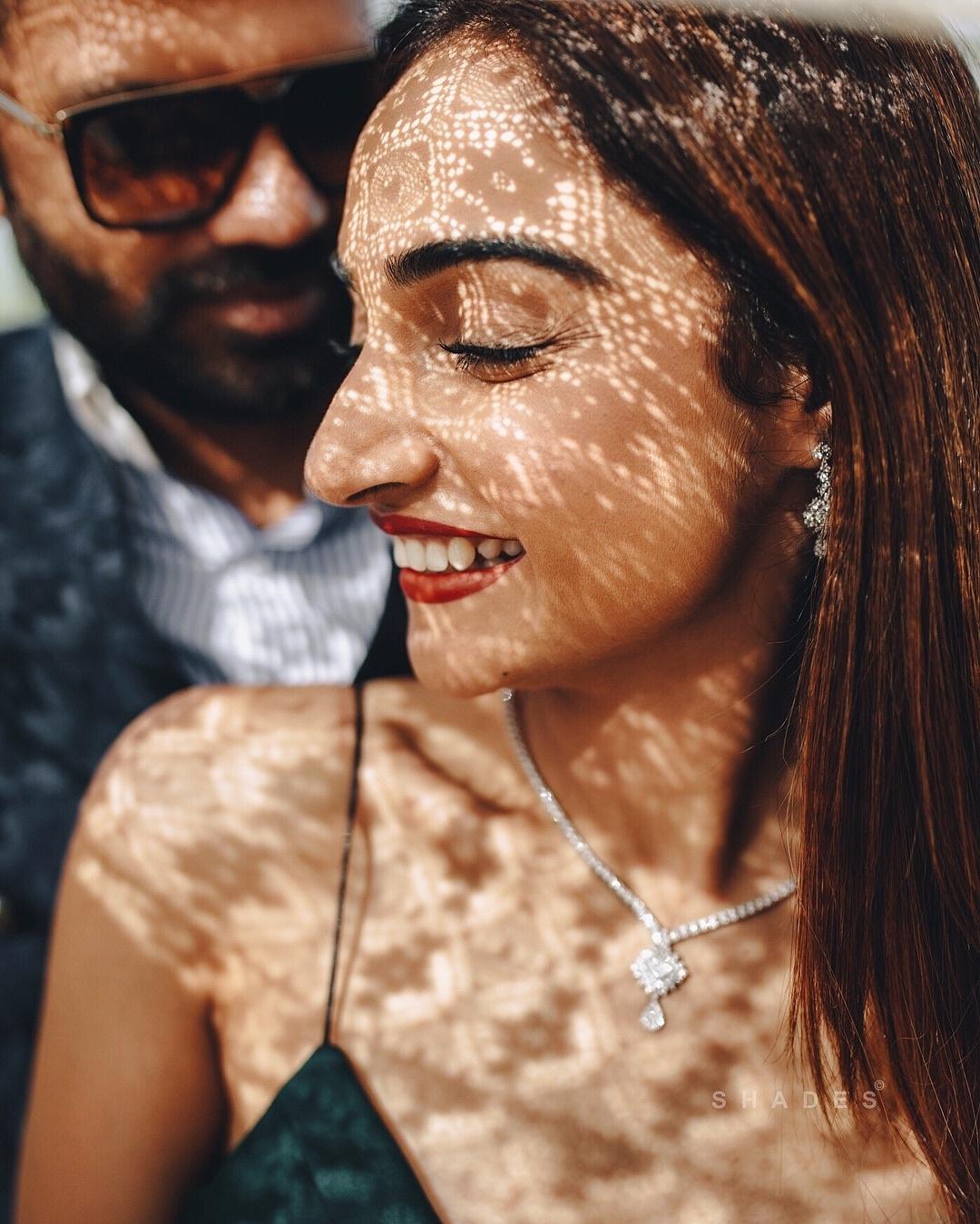 Image Courtesy: Shades Photography India
When it comes to diamond jewellery, delicate pendants made of diamonds are a very popular choice amongst brides who want to keep things simple and understated and not go for jewellery that is too loud and in-your-face.
As you can see from such diamond jewellery images, you can pair these jewellery pieces with western outfits on functions like the Cocktail Party or the Reception and slay with your looks.
This Elegant Diamond Necklace With An Intricate Design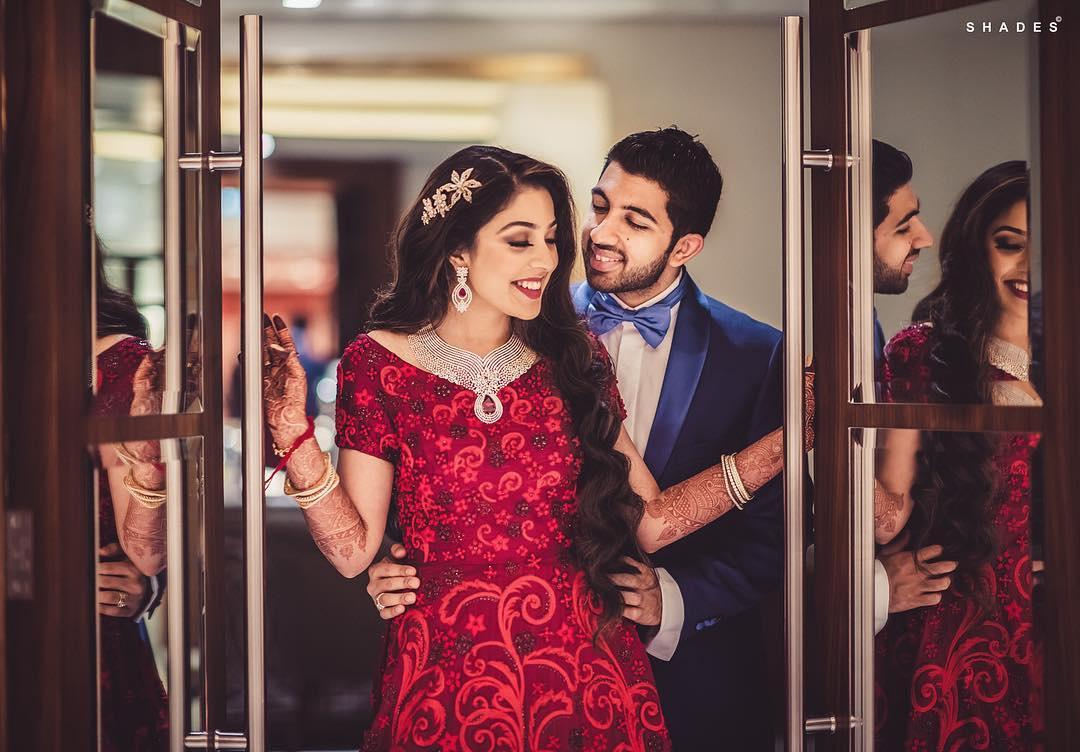 Image Courtesy: Shades Photography India
For the next entry on this list of diamond jewellery images, we have this picture of a bride wearing a stunning diamond necklace with an intricate design that looks so elegant. You can go for such necklaces as they are a safe bet and look the part with all sorts of outfits for your wedding functions.
This Heavy Diamond Matha Patti With A Big Heart-Shaped Emerald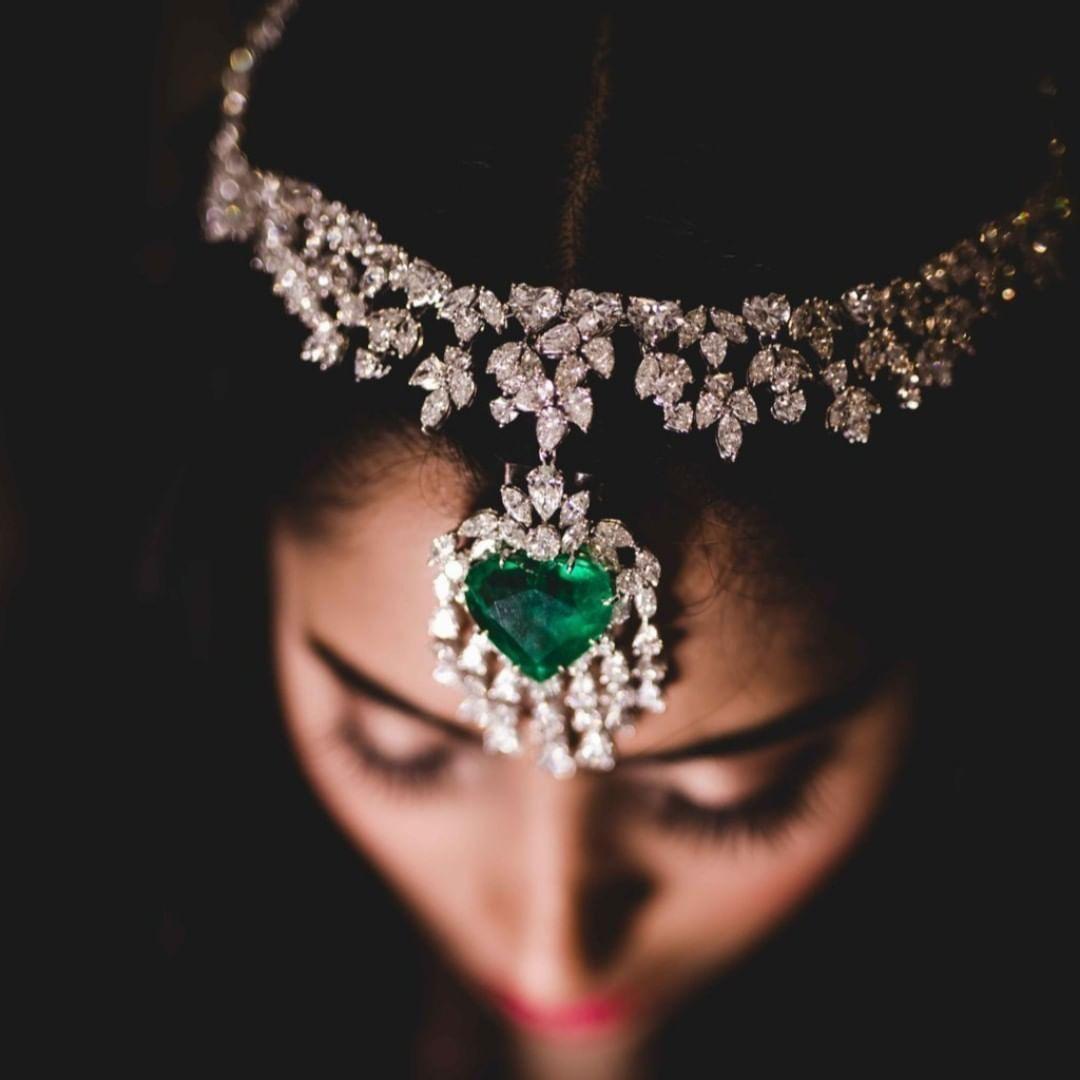 With wedding jewellery, most brides put a lot of emphasis on wearing the most spectacular necklaces and earrings, and the other smaller pieces of jewellery might sometimes get less attention and act as a filler.
However, if you have an eye for detail and want each element of your jewellery to look the part, you can take inspiration from such diamond jewellery images and take ideas from this gorgeous diamond Matha Patti with a big heart-shaped emerald stone.
These Beautiful Diamond Drop Earrings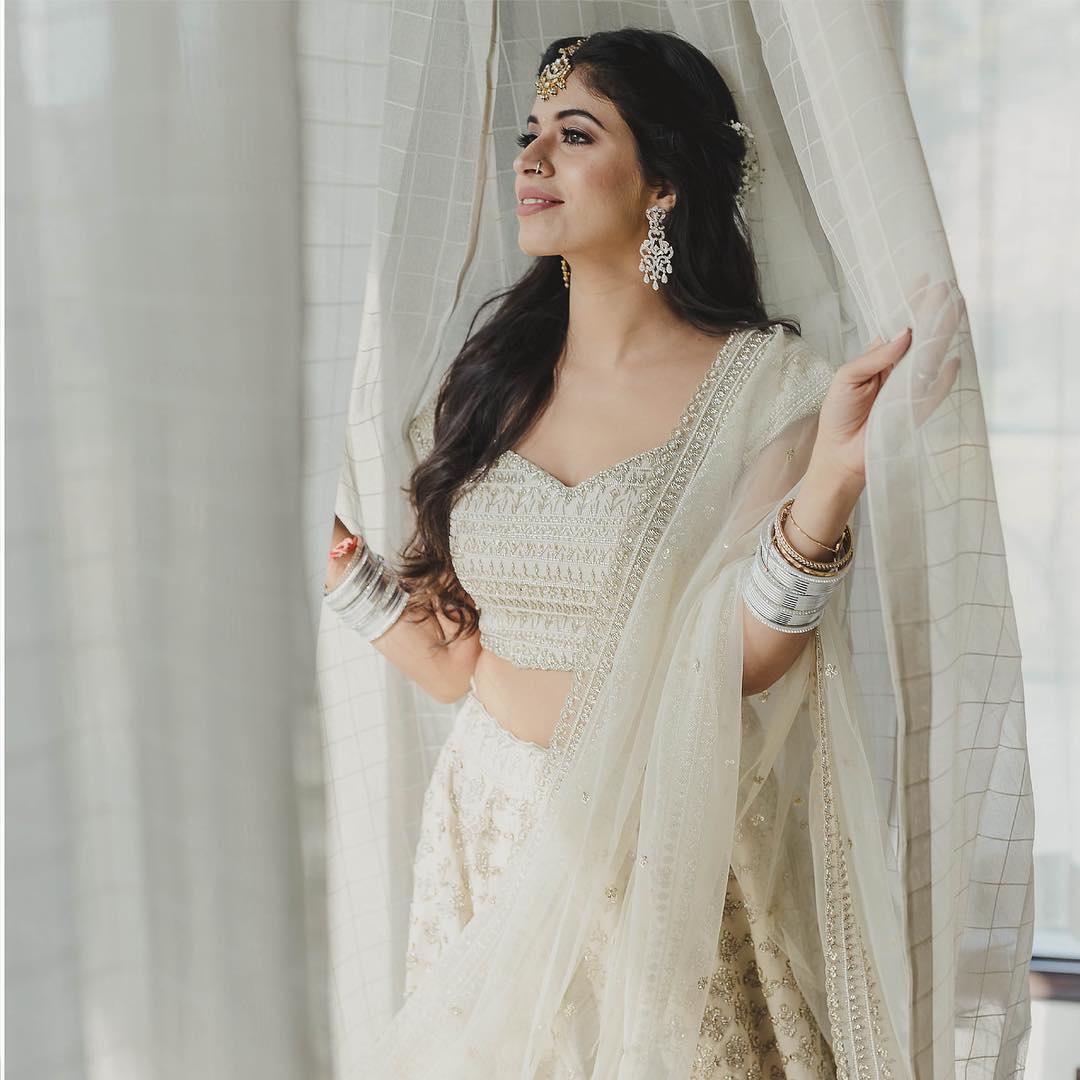 Looking for diamond jewellery images that show earrings? Here, we have this bride wearing a delicate pair of diamond earrings that go so well with the subtle white outfit. Also, the design of the earrings is such that you can wear these on several occasions after your wedding too and this is why they make for a solid fashion investment.
This Sleek Diamond Tiara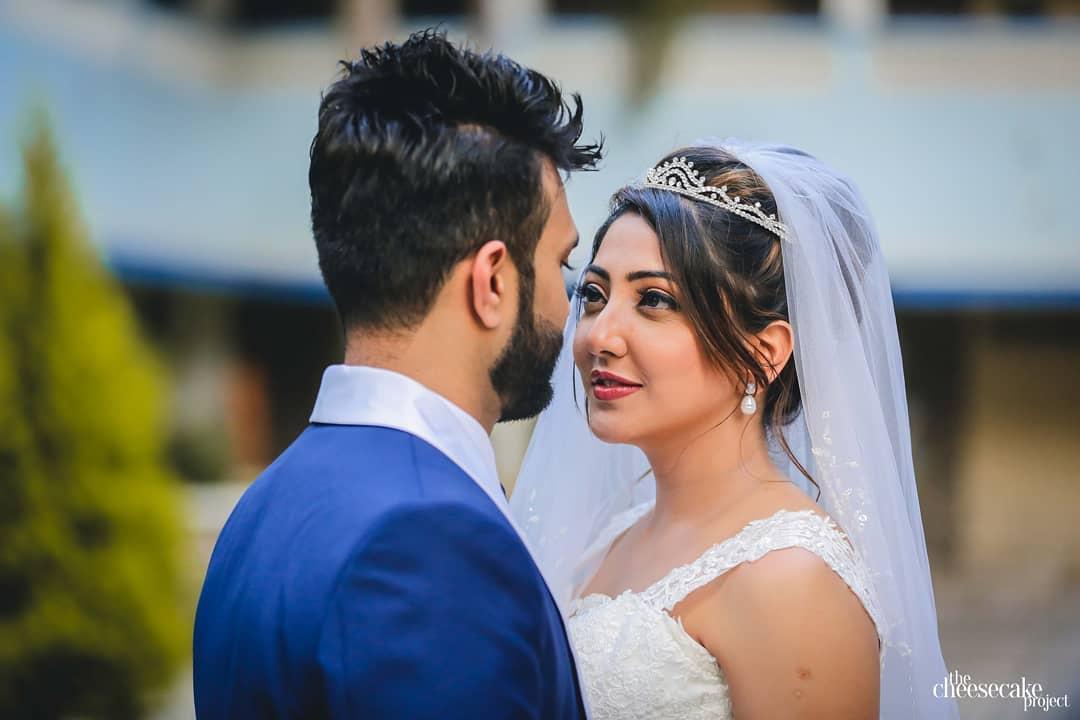 To conclude, we have this picture of a bride wearing a sleek and delicate tiara during a Christian wedding. You can also chose to wear such a tiara if you've always wanted to feel like a princess on your wedding that feels straight out of a fairy tale!
It is very hard to go wrong with diamonds and we believe that you can never be wearing too many diamonds, especially on your wedding. Diamonds go well with all kinds of bridal outfits and are thus loved by brides all over the world. We hope that this list of diamond jewellery images helps you get inspired with beautiful designs for your jewellery shopping.
Now that you've seen these images, it's time to head out shopping. Check out these bridal jewellery stores near you!