6 Breathtaking Polki Necklace Designs Flaunted by Real Brides
Have you always been fascinated by the bold & beautiful Polki jewellery? Rediscover the glamour from these Polki necklace designs adorned by real brides, here for inspo!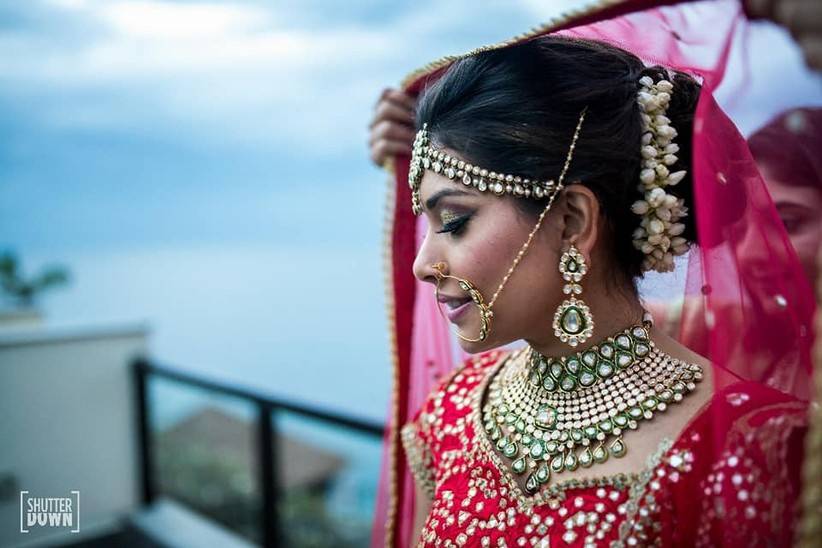 Choker necklaces, collar necklaces, Jadau jewellery...if you are a fan of large gleaming jewels, you're going to love this one! Sure traditional jewellery like gold necklaces and diamonds are always in fashion, Polki jewellery is something that's almost every millennial bride's favourite these days. The brilliance of the stones, the combination with various colourful gems like emeralds, rubies or diamonds and the royal outlook of it...no wonder a Polki necklace stands out like a shining star!
So here we are, with some breathtaking images of real brides who rocked those Polki necklaces on their wedding events. Check them out and get inspired!
Choker-Collar combo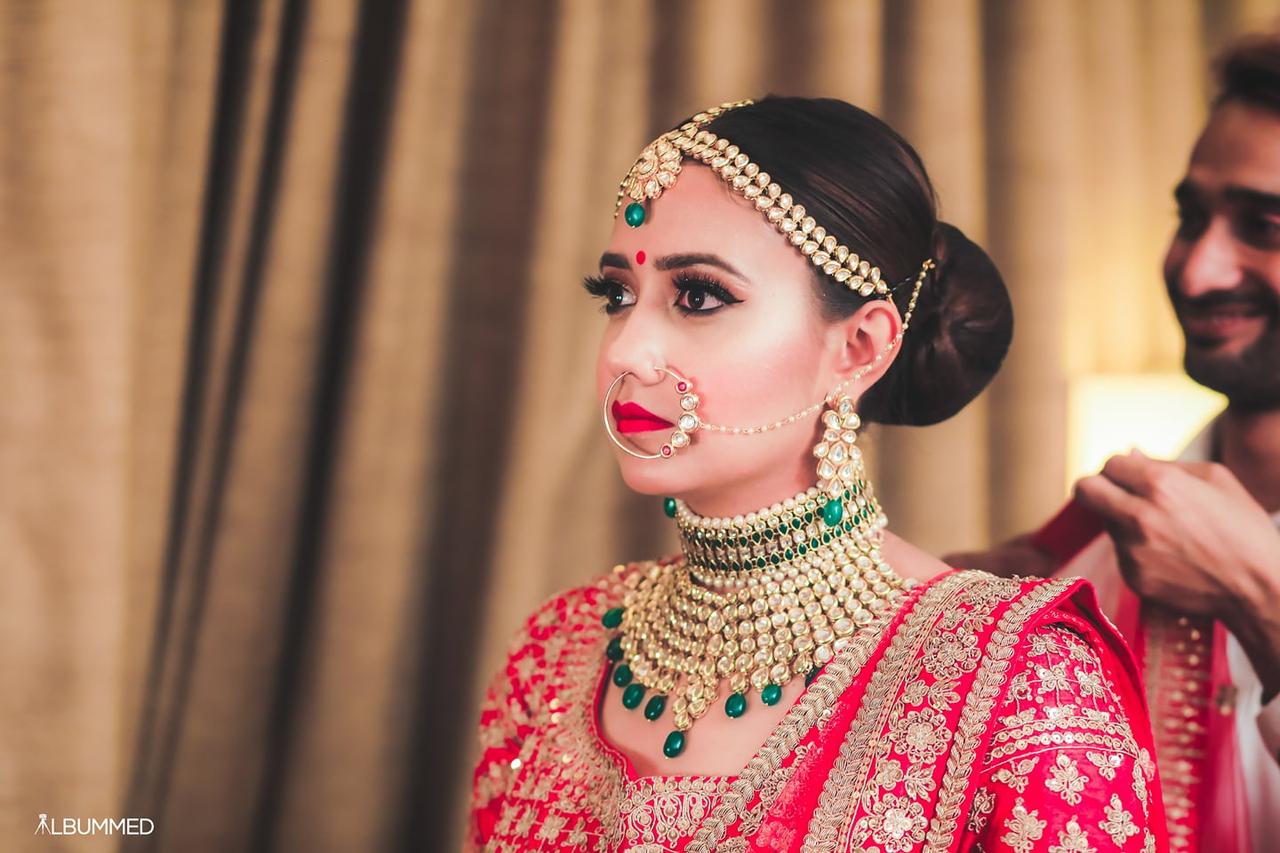 This bride has gone all the way while sporting this OTT Polki necklace. If you too believe in "more the merrier" why hold back? Wear a necklace that combines a choker and a collar necklace covering your entire neck area just like this one. You could opt for teardrop green stones hanging from the bottom of your necklace to give it a finished look. Wear matching Polki earrings and a Matha Patti for the complete Polki set!
Medium width with pendant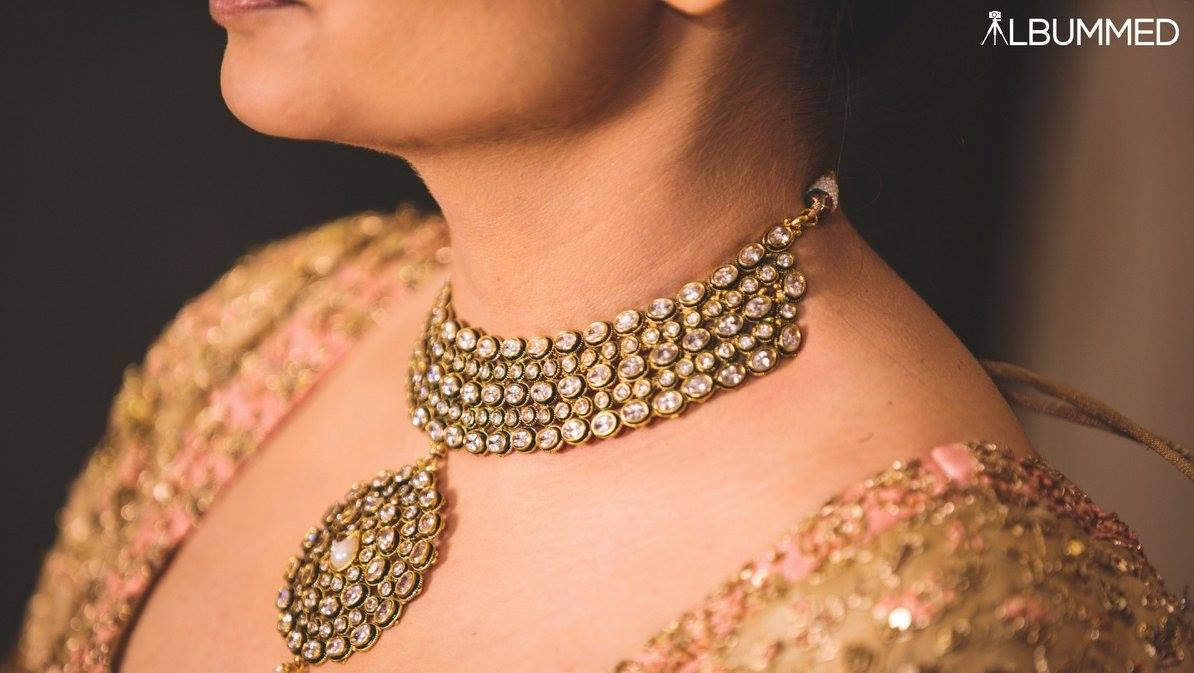 Subtle yet powerful! That's exactly the kind of words that would describe the Polki necklace this particular bride is wearing. If you love the big stones but don't want too many of them, go for a medium width necklace with a large pendant. You can go for four or five lines of Polki or Kundan stones for your necklace and then a small pearl at the centre of your Polki pendant as a special touch!
Broad necklace with black stones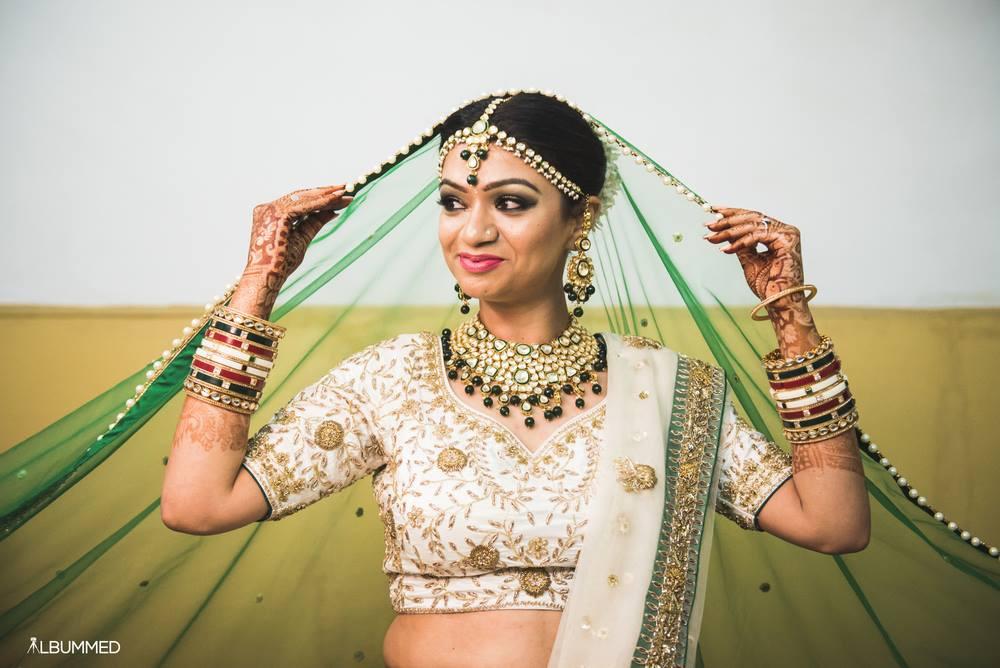 Here's a Polki set that would instantly make heads turn your way! Combine your traditional Polki necklace with contemporary black stones to add a dose of drama to your whole bridal persona! Try Lakh and different other kinds of bangles with matching colours for a modern twist. Make sure you choose a deep neckline for your blouse to showcase your broad necklace design well!
Broad necklace with emeralds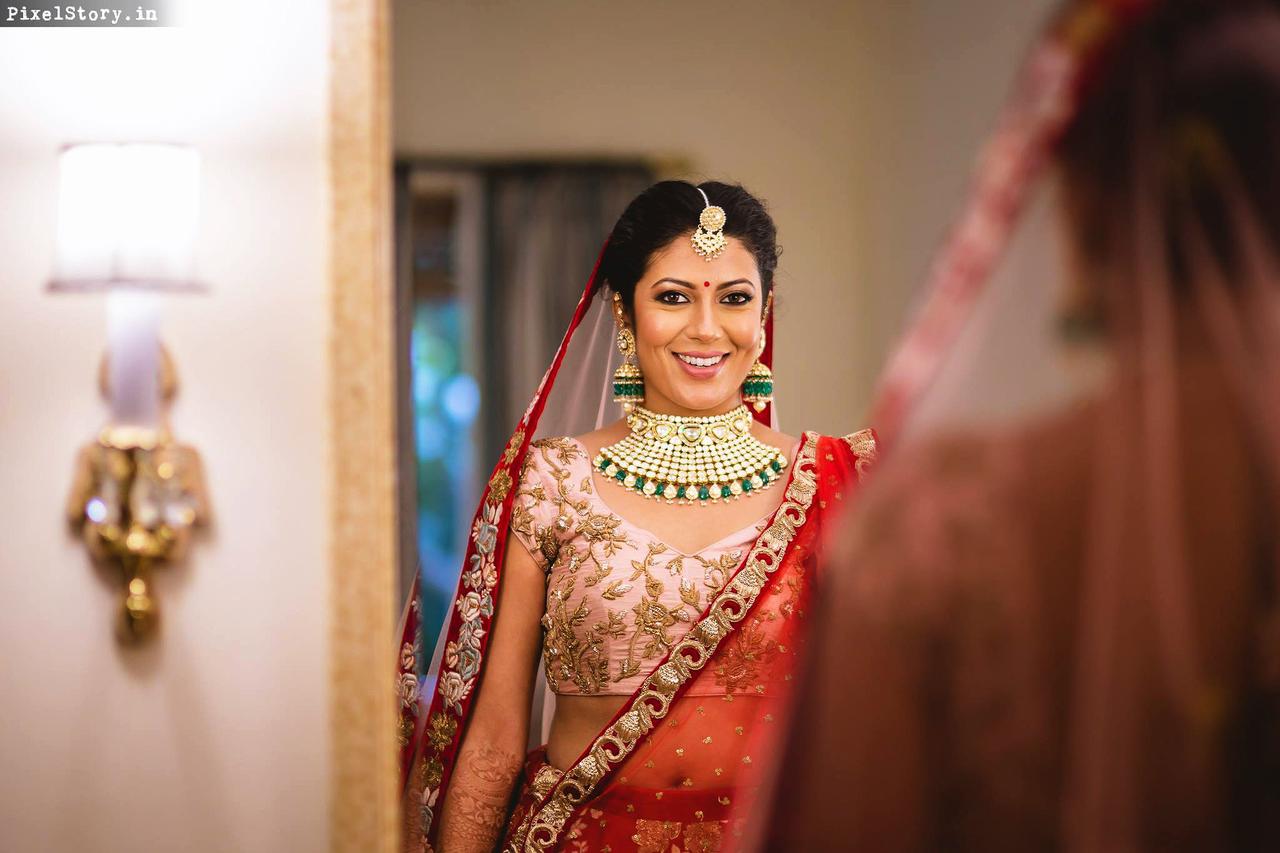 Bring out the royal queen in you! When you adorn your neck with a broad Polki necklace with precious emeralds studded on it, that's what we call a regal affair! Heighten the panache factor of your bridal look with this gorgeous piece of Polki set. The exquisite necklace teamed up with matching Jhumka earrings and the stellar pink lehenga- all of this simply screams grace!
Short & long necklace combo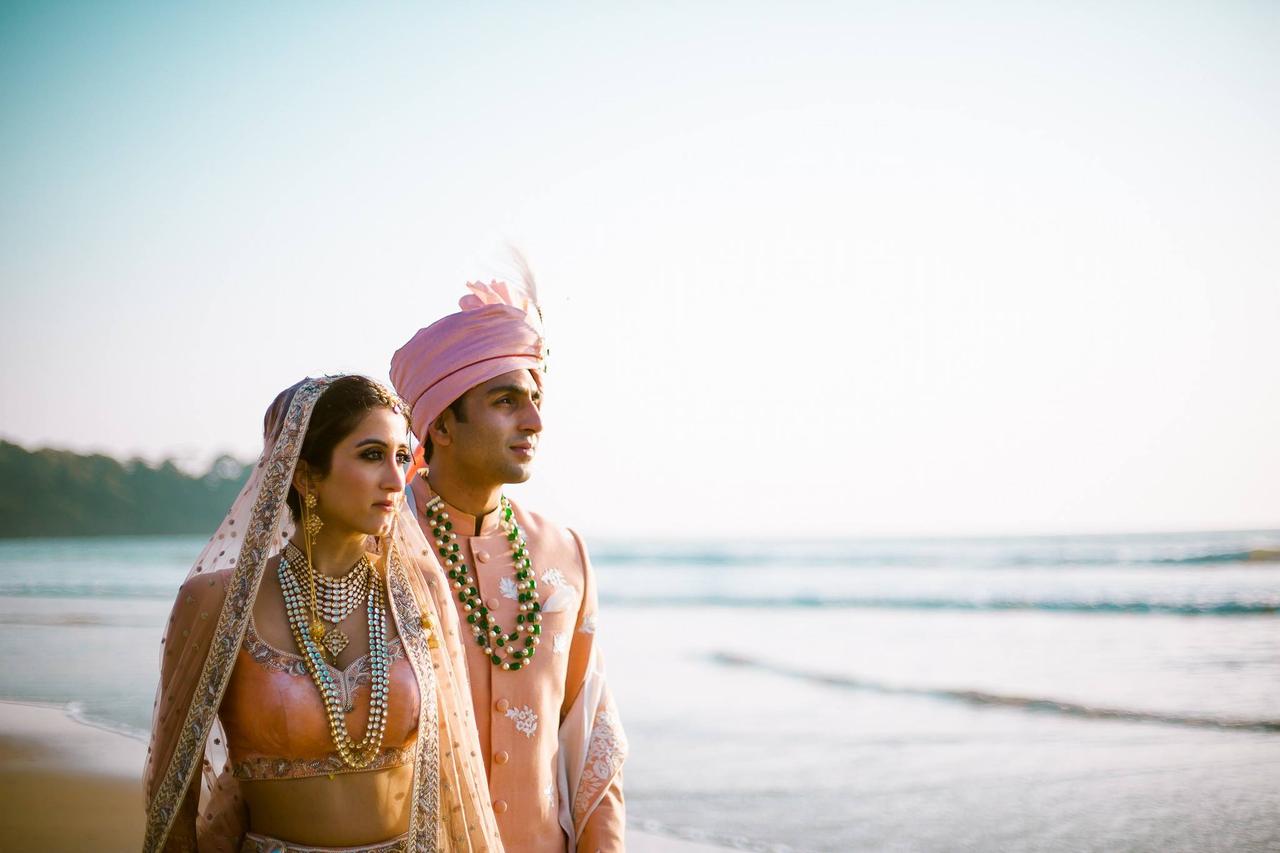 If you would like to have a little bit of both worlds with your necklace, here's a fashion tip! Pair up your short Polki necklace with a long necklace also in Polki. This makes your whole neck jewellery look like one single unit or a set. You could also go with multiple layers of long necklaces for a fuller look. Choose a piece of all-exclusive Polki neck jewellery with different lengths of necklaces, if that's what you fancy!
Single strand necklace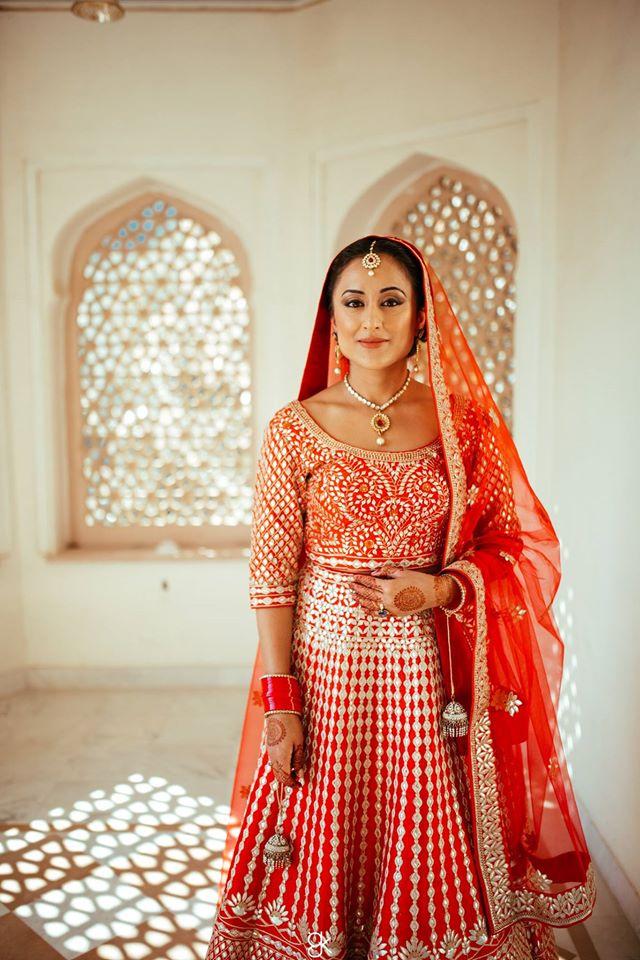 Simple and elegant. If you believe in the "less is more" saying when it comes to fashion, take inspiration from this bride. A single strand Polki necklace with a large pendant at the centre with red and white stones studded in it- that's all this bride needed to create the divine look that she exudes! Because sometimes, simplicity does more wonders than you know! Look for some stunning blouse neck designs to go with your necklace!
Where to find them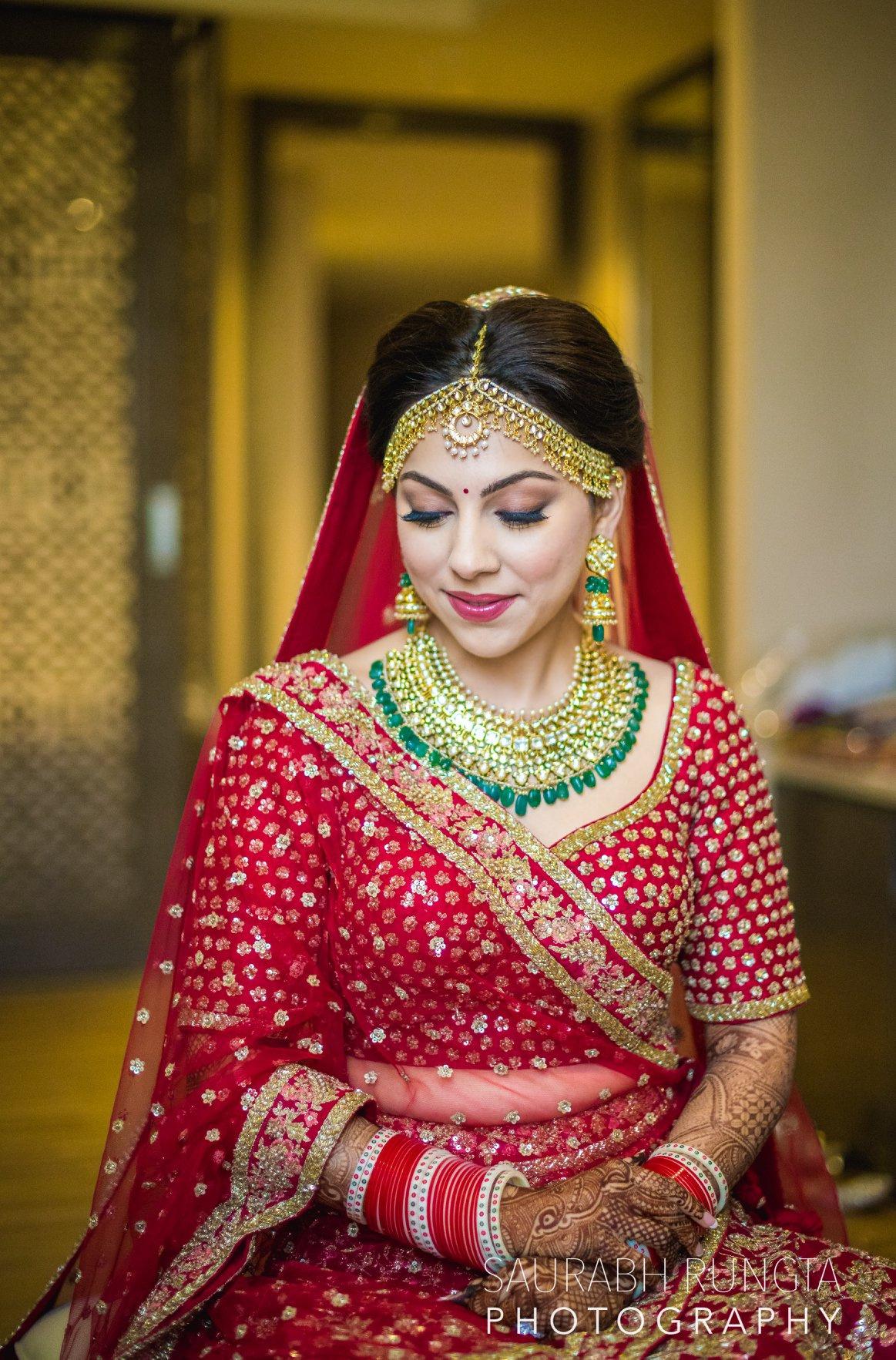 Now that you're totally blown over with these spectacular Polki necklace designs, you must know the right places to buy them from. Here are some names of topmost jewellery shops in major cities in India to remember while you go for your jewellery shopping:
Delhi: Om Sons Bridal Store, Jewels by Rakesh Khanna, Rangila Jewellers, M Rajsons Jewellers.
Mumbai: Saloni Fashion Jewellery, Arihant Jewellers, Shreeji Bridal, Angel Fine Jewellery, Jouels by Jewel India
Bangalore: Apranje. Arnav Jewellery, Crystals & Beads Jewellery, M/S Srinidhi Jewellers, Dharmesh Jewellers.
Kolkata: Sathi Jewellers, Jewelmantra, New Dhar Jewellers, Bangasree Jewellery, Myesha Magic.
Hyderabad: Swaastik Gems & jewellers, Durga Jewels in Hyderabad, Sri Bhavani Jewels Gems, Vama Fashion Jewellery Studio.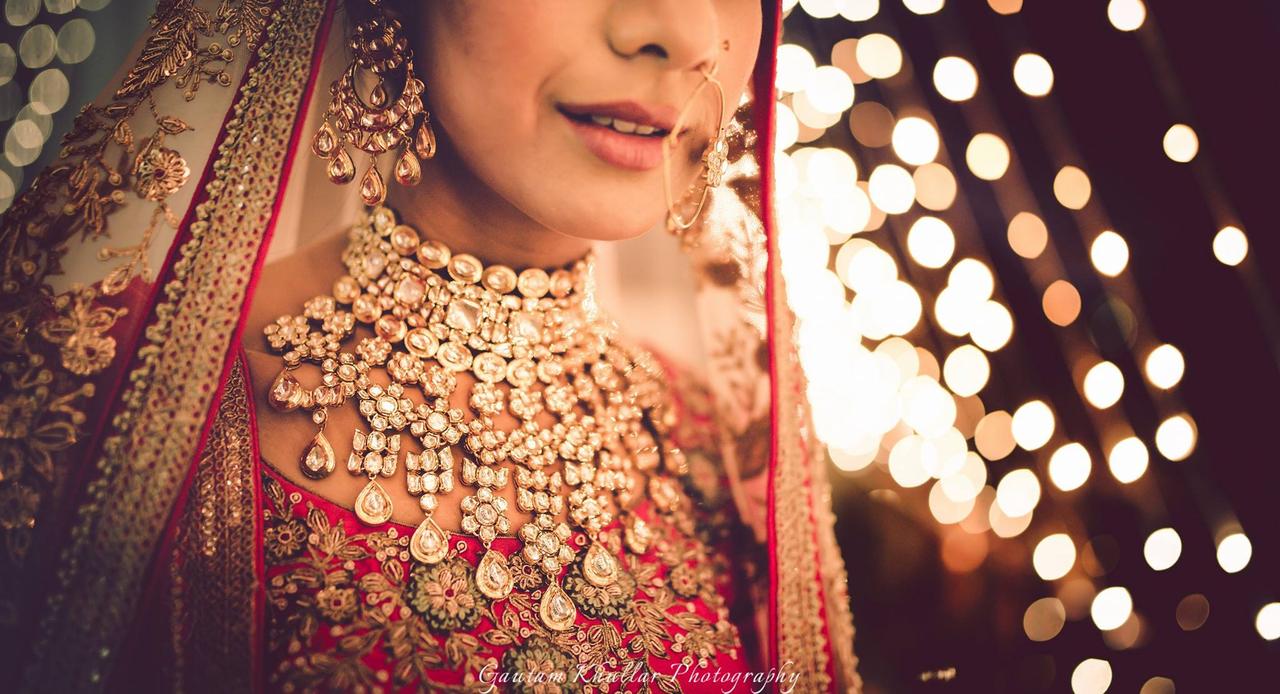 Speak to your designer or boutique to apt for blouse neck designs that would go hand in hand with your Polki necklace. For example, if you're planning to wear an OTT broad necklace that covers your entire neck area, go with a plunging neckline for your fancy blouse or choli. For a thinner choker necklace, you could try less deep neckline with some heavy embroidery work on it. Make sure there is always a balance between your jewellery, outfits and makeup. Also, keep the time and season of the event. If you're going for an artificial necklace, ensure it is of premium quality and do a skin allergy test way before the main event.
Try out some chic earring designs to mix and match with your Polki necklace. Get fantastic designs from the experts that will compliment your style and enhance the overall look!