Stylish Earrings Images That Are Giving Us Major Wedding Vibes
With the ongoing wedding shenanigans, don't leave jewellery shopping for the last minute. Here are 9 stylish earrings images for you to take inspiration from.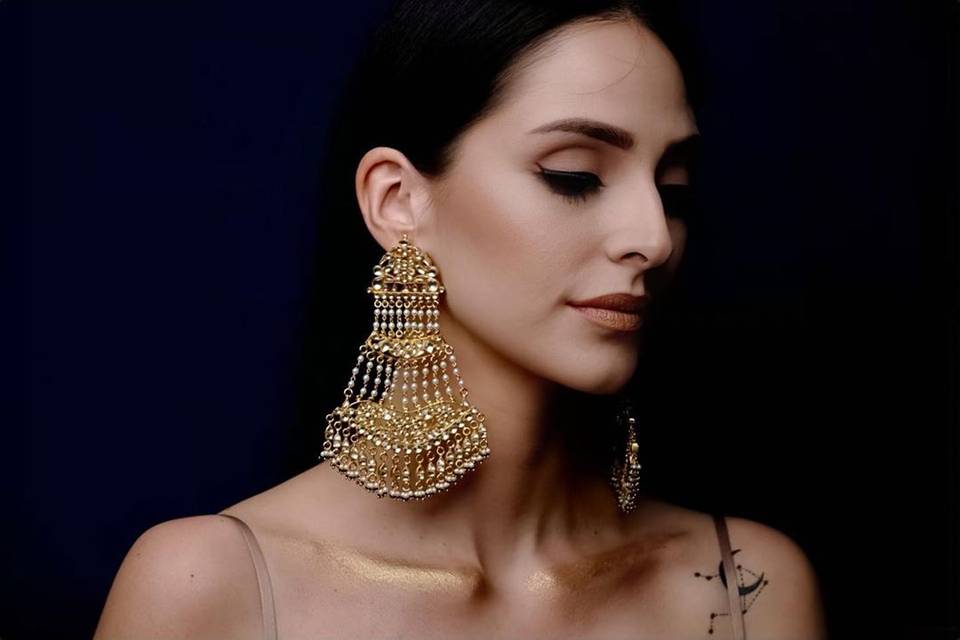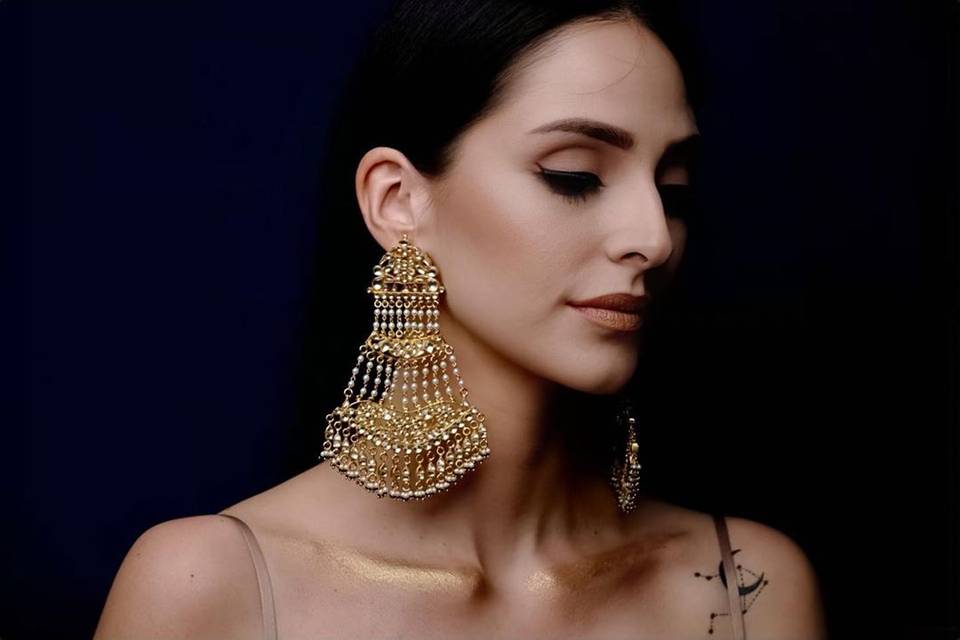 Image Courtesy: Firdaus by Akshita
While we understand that wedding shopping and fitting appointments can take up a lot of your time, it is equally important, if not more, that you take out a good number of hours to shop for your jewellery way ahead of the wedding ceremonies.
And we are not just talking about the heavy jewellery sets but also the jewellery that you will be styling for the pre-wedding ceremonies. And because you should enjoy every minute of this time, we have compiled a list of stylish earrings images that you should look at before you head out for shopping.
It will make the whole experience a lot more fun and engaging for you.
Show Your Love For Elegant And Exquisite Jewellery With These Earrings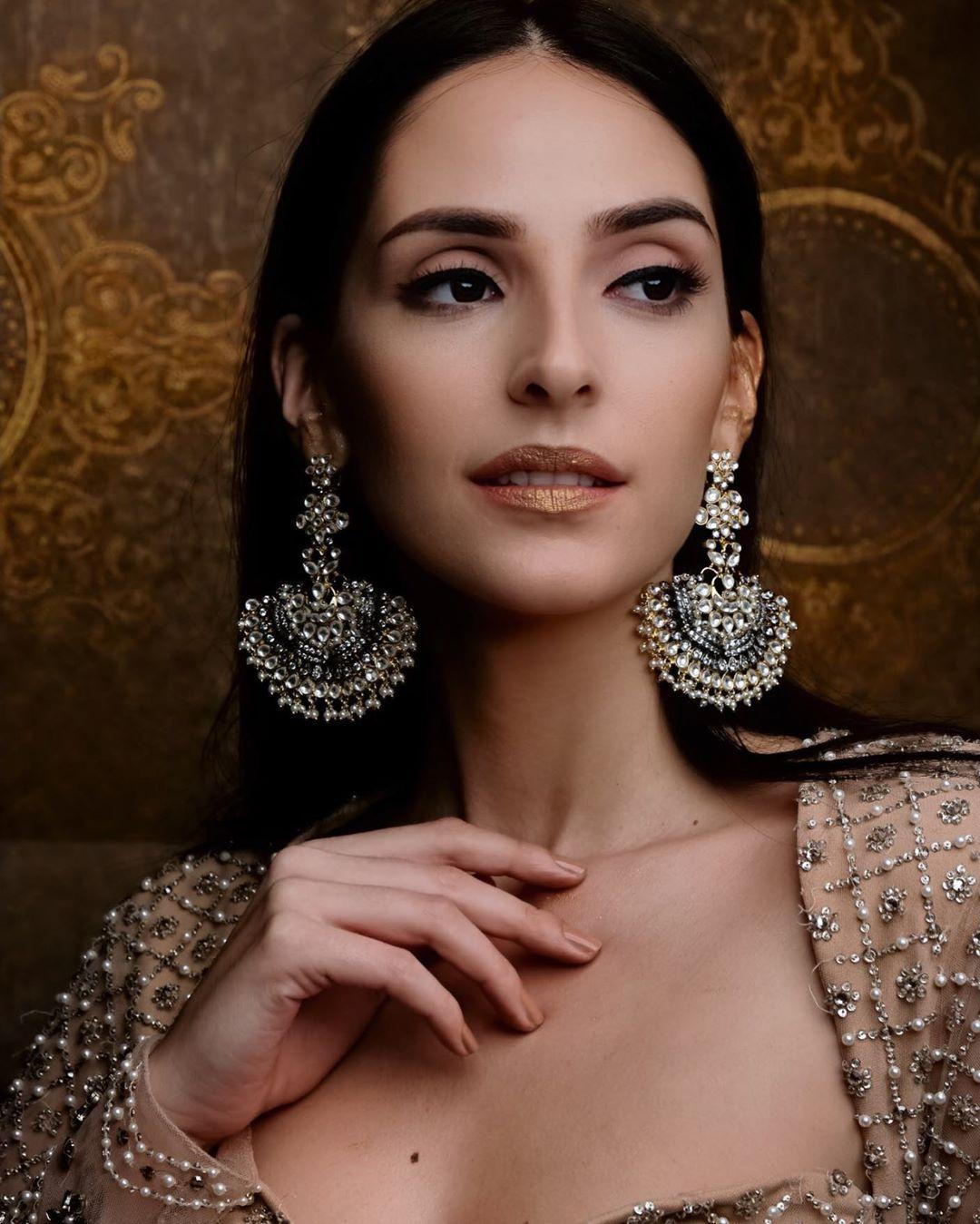 Image Courtesy: Firdaus by Akshita
If you too are a sucker for the Victorian Era and love all things exquisite and elegant, then these earrings are perfect for you, girl. From a list of stylish earrings images, these danglers make for a great option for when you are looking for a pair of earrings that will go well with an outfit that has both silver and golden work intricately done on it.
And the best part? You can style them with any outfit - saree, lehenga, crop top and skirt co-ord set, and even a suit. Anything with embellishments and heavy embroidery? These earrings will only add to the beauty of the outfit and make you look super fashionable.
With Earrings Like These, You Won't Ever Have To Fish For Compliments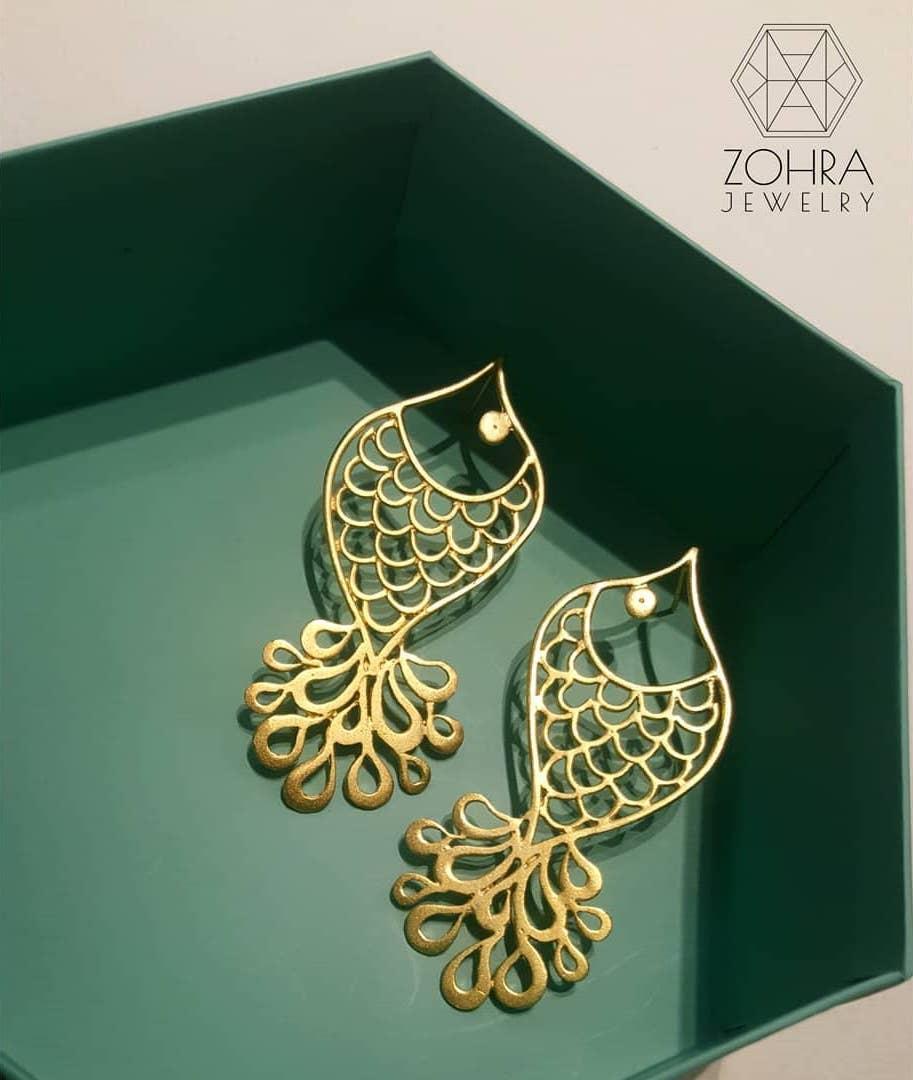 Image Courtesy: Zohra Jewellery
You can stop searching for lightweight, unconventional, chic, and super stylish earrings images now that you have seen this exceptional pair. We love these fish earrings not only because of how unique and smart they look but also because they can be used on an everyday basis, which means they make for a great purchase.
Perfect for the brides-to-be and bridesmaids who love contemporary jewellery designs, this pair of earrings with go well with traditional co-ord sets and your party outfits too. The finishing of the design makes it look all the more appealing.
And like we said, with earrings like these, you won't ever have to fish for compliments for they will become the hot topic of the celebration.
Say Goodbye To Bad Vibes With These Evil Eye Earrings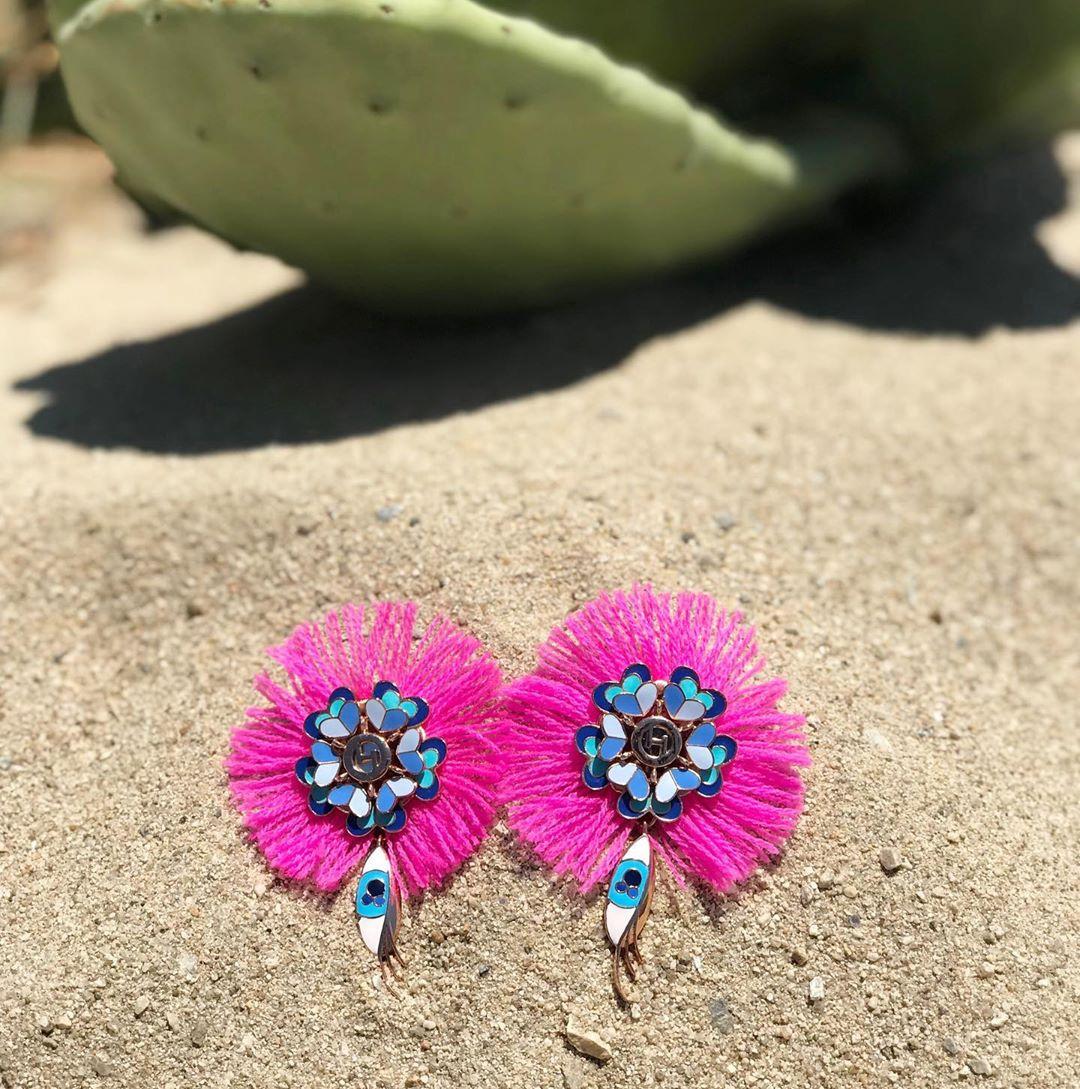 Image Courtesy: Outhouse Jewellery
Add a pop of colour and fun to your outfit with this stunning pair of evil-eye-inspired earrings. While these will help you keep those bad vibes at bay, they will also add some character and drama to your look. These evil eye studs are striking and super trendy.
So if you are planning on wearing hot pink or cobalt blue for your Mehndi ceremony, these should be your go-to choice. Oh, and you can pair these with a pretty evil eye bracelet and stunning hot pink juttis, and you are ready to steal the show.
Stylish earrings images such as this one are like a breath of fresh air from all the gold and diamond earrings. They are the best pick for brides who want to ditch the mainstream, run-off-the-mill designs for a pair of loud and out-there earrings.
Accessorise It Right: Pair This Colourful Set Of Earrings With Your Vibrant Outfit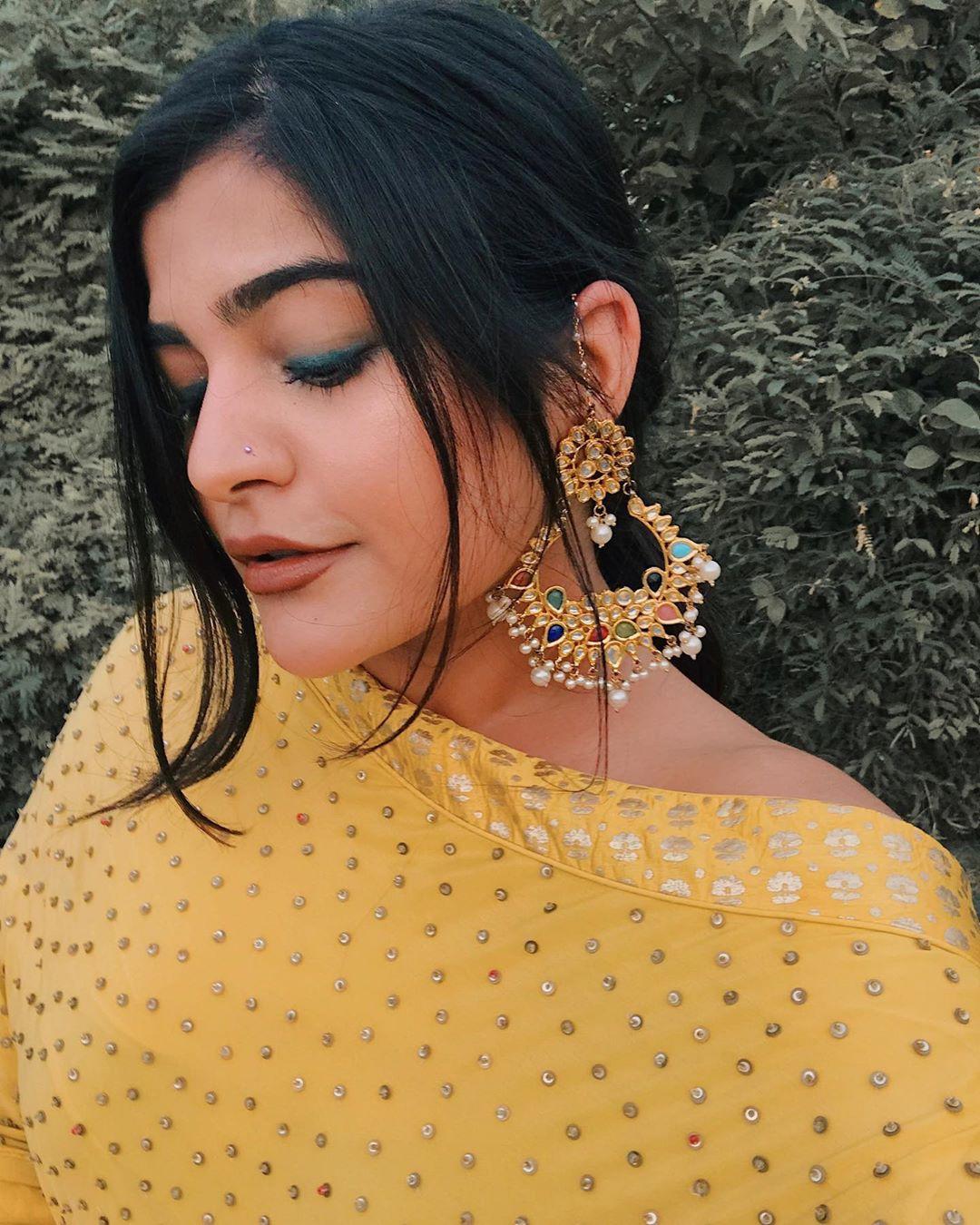 Image Courtesy: Kritika Khurana's Instagram
With a vibrant coloured outfit, you have to pick jewellery that can match the set tone and vibe, so that nothing looks out of place. And if the colour of your gorgeous outfit is the likes of mustard yellow, bright red or royal blue, then this colourful set of earrings will work perfectly.
The multicoloured stones on this beauty make it an all the more ideal choice. However, don't even get us started on how the pearl and chain detailing add to the gorgeousness of stylish earrings images like this pair.
This earring is stylish (duh!) and it is lightweight, which means you don't have to worry about it weighing you down. So accessorise it with your selected outfit and get ready to have some fun dancing and enjoying the ceremony to the fullest.
Add Oomph To Your Outfit With This Stunning Pair Of Earrings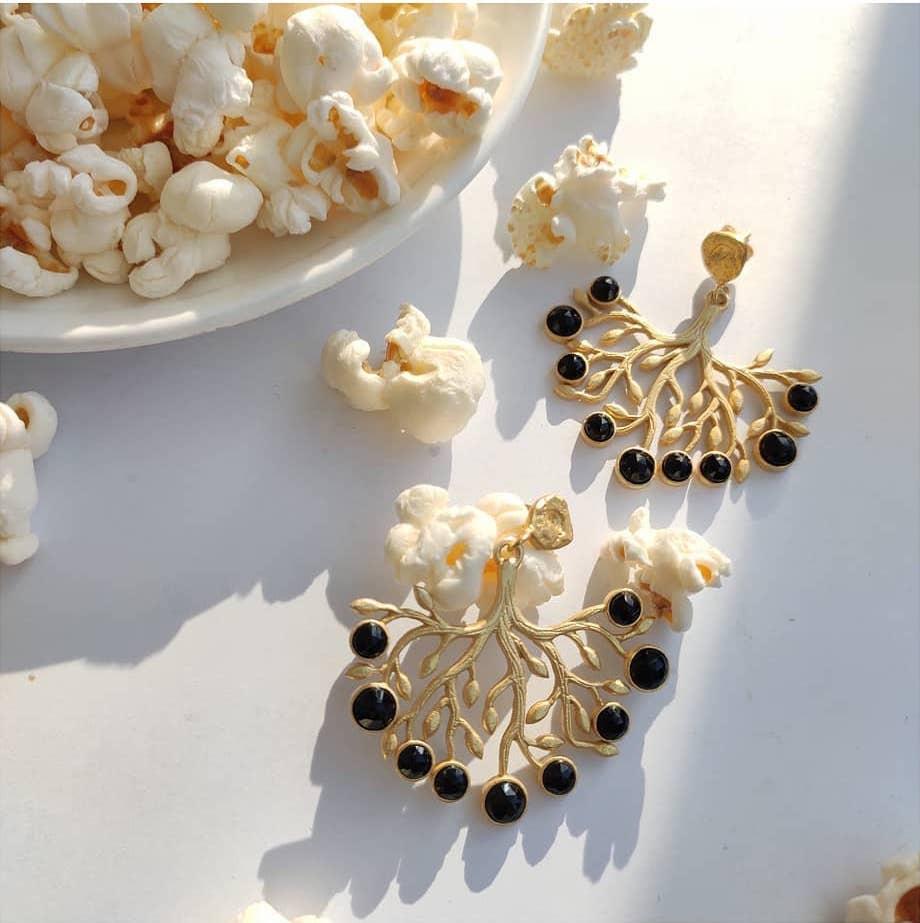 Image Courtesy: Zariin Jewellery
Yet another set of contemporary and modish earrings from the list of stylish earrings images. This stunning pair is guaranteed to add oomph to your outfit and make you look modern and fashionable all at the same time.
The black onyx is beautifully placed in the inverted tree design earring. And the use of a golden base only enhances the elegance of this design. Though decent and effortless, this pair of earrings can make any outfit look exceptional.
So go on and add this pair from a variety of stylish earrings images to your jewellery collection and style it right with the outfit of your choice.
The Old World Charm: A Gorgeous Pair Of Pearl Bead Earrings With Golden Detailing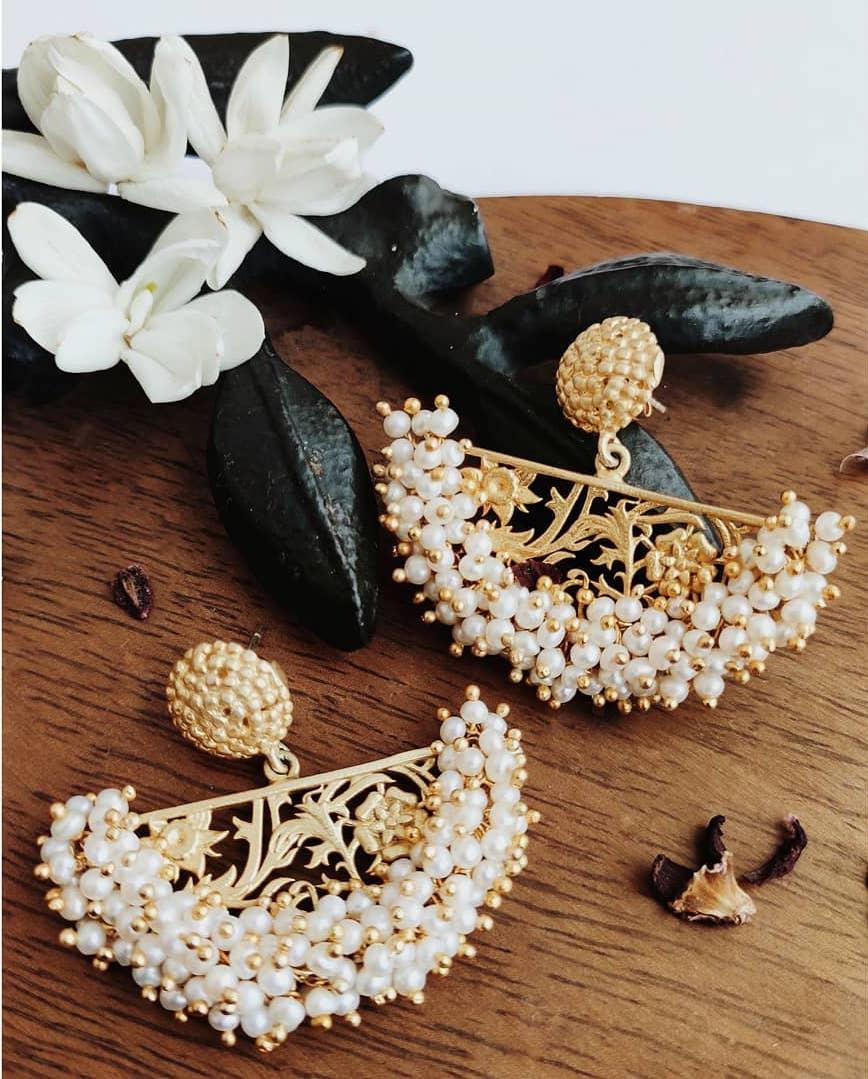 Image Courtesy: Zariin Jewellery
Flowers have appeared multiple times as a part of culturally significant jewellery designs, so why not opt for this old world charm earring which gives the illusion of fresh flowers adorning your earrings?
Stylish earrings images like this one made with a circular golden backdrop connected with an anchor of golden detailing that finishes with pearl beads are winning hearts left, right, and centre. These pearls look beautiful and work as the perfect latkan for the earring.
These earrings make for a great accessorise when paired with monochrome outfits. And not only this, these are the kind of earrings that you can style even with a subtle and minimal outfit, and look like a diva. And that is our kind of a win-win situation.
Make A Statement With This Super Chic Giraffe Earrings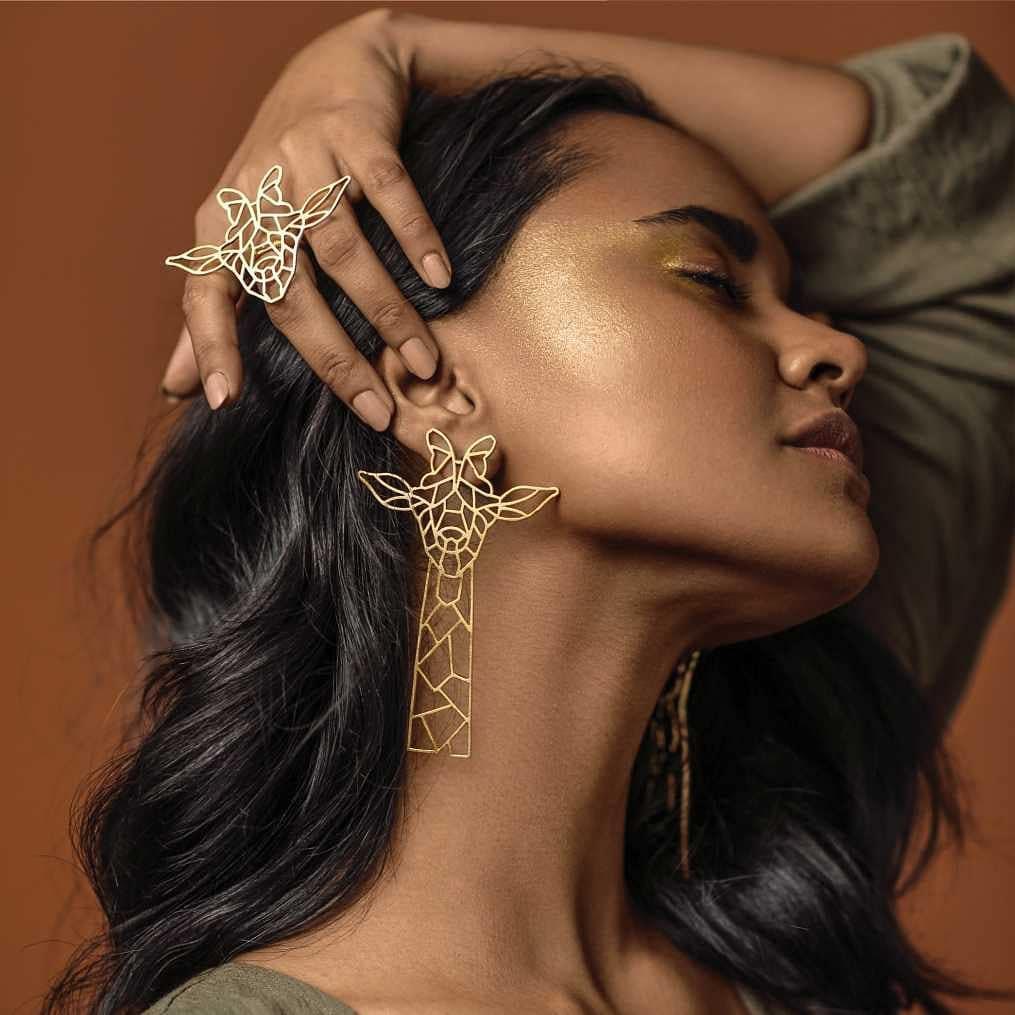 Image Courtesy: Zohra Jewellery
We have always loved quirky and unconventional jewellery designs, and this pair of super chic giraffe earrings are the perfect visual depiction of what we are talking about. They are a statement piece and an absolute delight to the eye (and the ear for they are lightweight).
You can style these with a beautiful ivory coloured kurta and pant set or with a golden suit with a modern twist. The geometric detailing is trending these days, and stylish earrings images like this pair are reason enough to believe that this style is here to stay.
Who Doesn't Like Oversized Dramatic Earrings?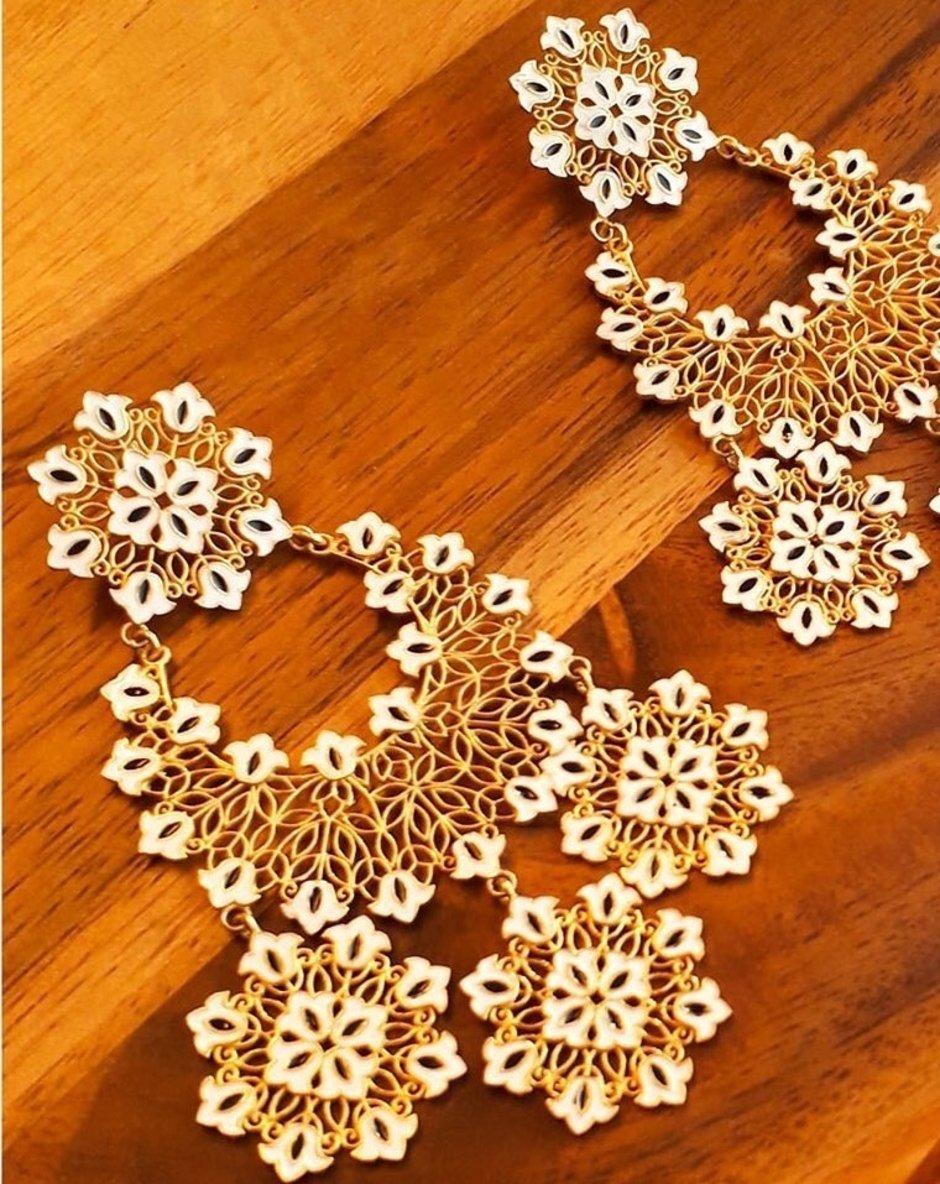 Image Courtesy: Zariin Jewellery
Most of us love drama, and it doesn't matter whether we get our daily dose from our favourite thriller sitcom or our outfits and accessories. We live for it. And a pair of oversized, dramatic earrings such as this one had to be in this list of stylish earrings images (and for all the right reasons).
The tiny tulip motifs on this danglers when combined with the diamond-shaped pattern in the middle create an illusion of multiple Mandala designs brought together to complete this beauty.
The brilliant use of white paint and golden detailing make this pair of earrings stand out from the rest of the lot that only works with the basic shades and material.
Geometric Earrings For The Win!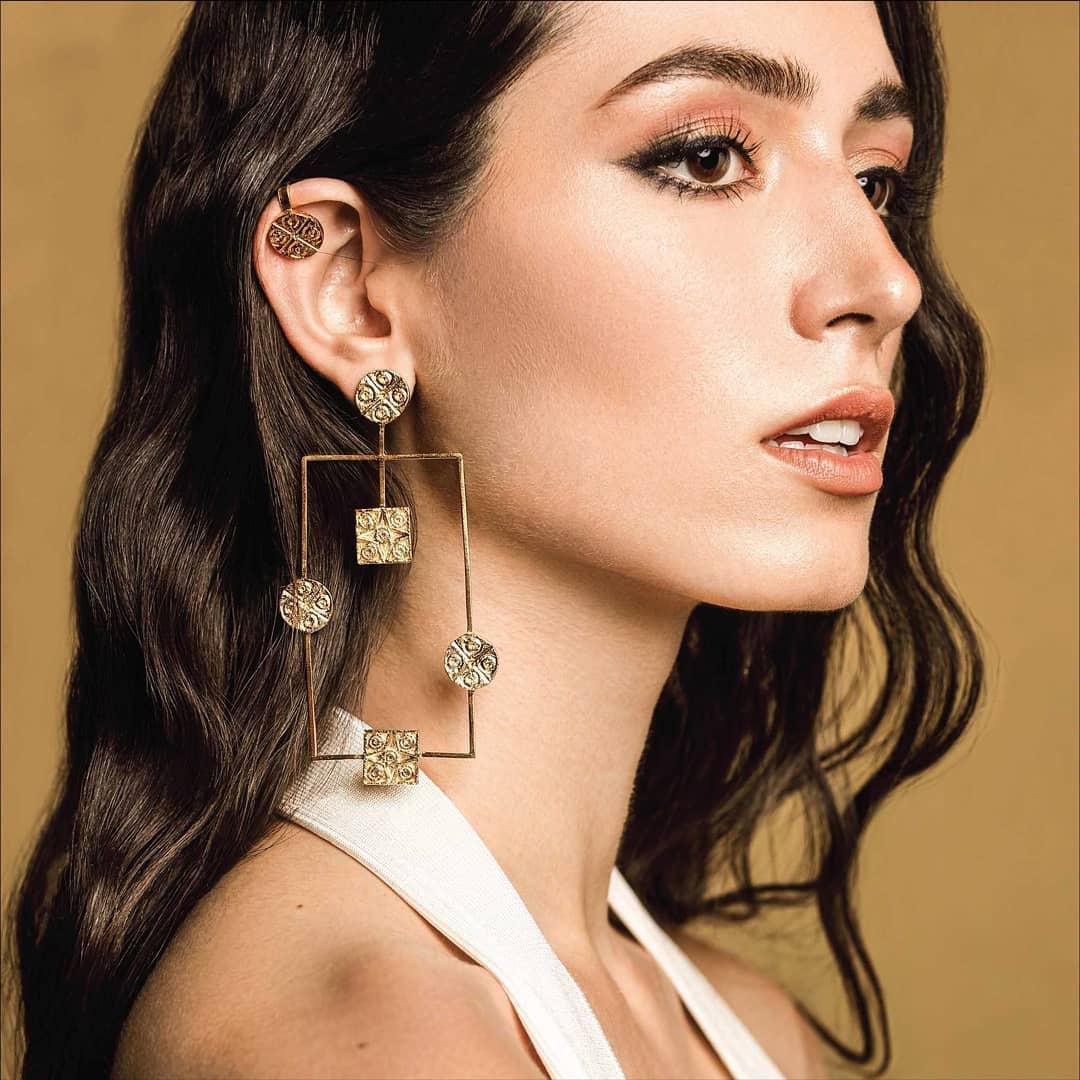 Image Courtesy: Zohra Jewellery
With geometric patterns and designs taking over the industry (and our hearts) by storm, it is only fair that we add this voguish pair to our list of stylish earrings images for you to take jewellery inspiration from.
This pair is a beautiful amalgamation of the popular shapes - rectangle, square, and circle, which makes for an aesthetically pleasing accessory. The antique-y look adds to the beauty of the earrings and thus ensures that when paired with a golden saree or a red lehenga, it looks even more gorgeous.
Oh, and while you are looking for hairstyle options, you might want to specifically look for hairdos that don't interfere with or hide this stunning pair of earrings.
For all the Bollywood fans out there, how many times have you wanted to hear the lines "Jhumka Bareili wala, kaano me aisaa dala, Jhumke ne le li meri Jaan" play in the background while you were putting on your favourite earrings? Now is the time to live that Bollywood moment.
We have got you covered for the earrings with this elaborate list of stylish earrings images that you can choose from. All you have to do now is find the perfect pair that will leave the onlookers besotted. Oh, and find someone to play the music right in time and record it on a video.
Think we missed out on adding your favourite styles to this list of stylish earrings images? Tell us about them in the comments below.