12 New Jewellery Designs That Are Fresh on the Block
Not so big on typical jewellery designs? We have some fresh new jewellery designs for you to choose from and look breathtaking on your big day!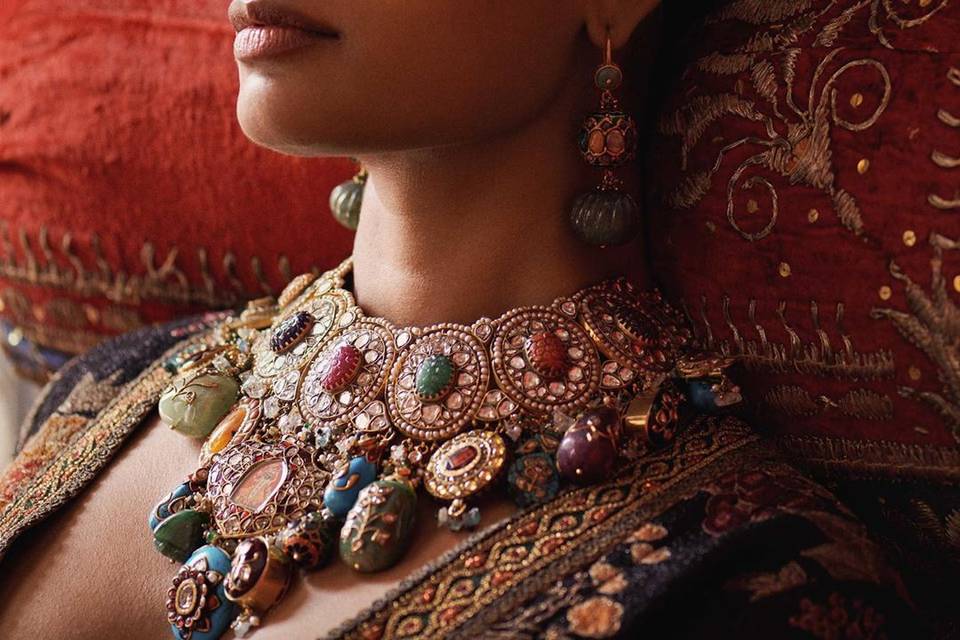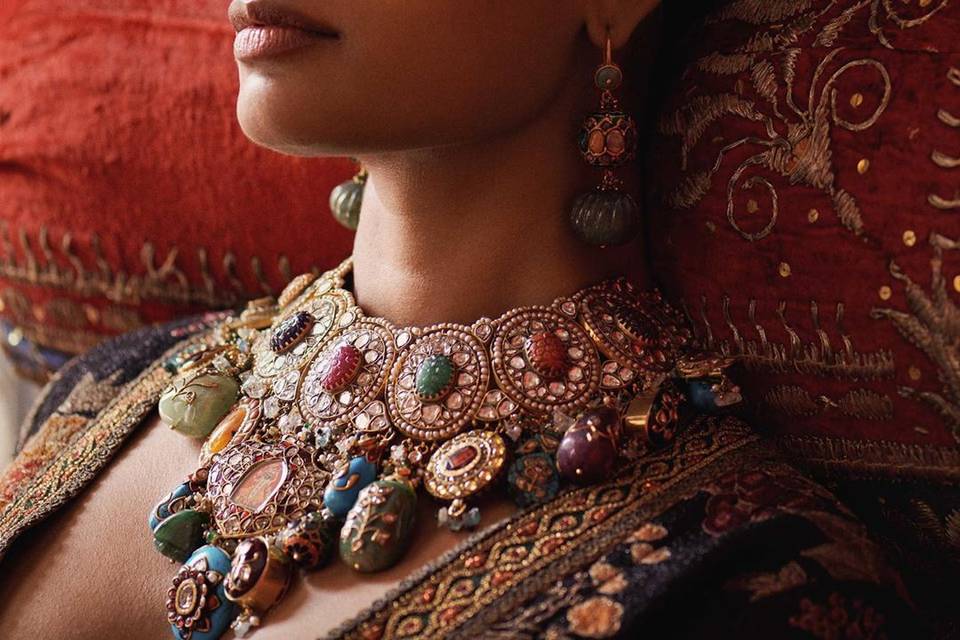 Image courtesy: Sabyasachi's Official Instagram account
With so many bridal jewellery trends all across the world, most of the things that we see around us are overdone and overstated. Your D-DAY is your special day and you have every right to look different. From minimal to gaudy, here's a list of new jewellery designs to help you break away from the clutter.
Bracelets with flowers and feathers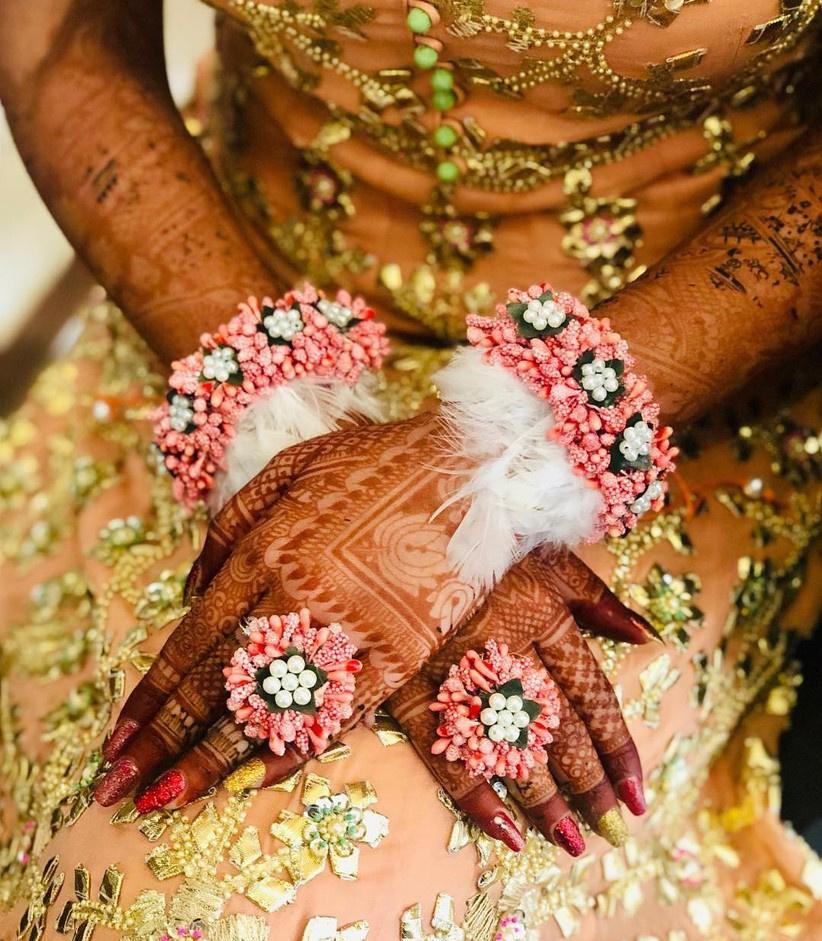 Although floral jewellery has been popular for quite some time now, here's a new addition in the form of new jewellery designs ⁠— floral bracelets with fur. It gives your outfit an added 'oomph factor' while making you look quirky, fun and vibrant.
Pair it up with floral necklaces and earrings and you're all set to rock your look!
Necklace with mixed patterns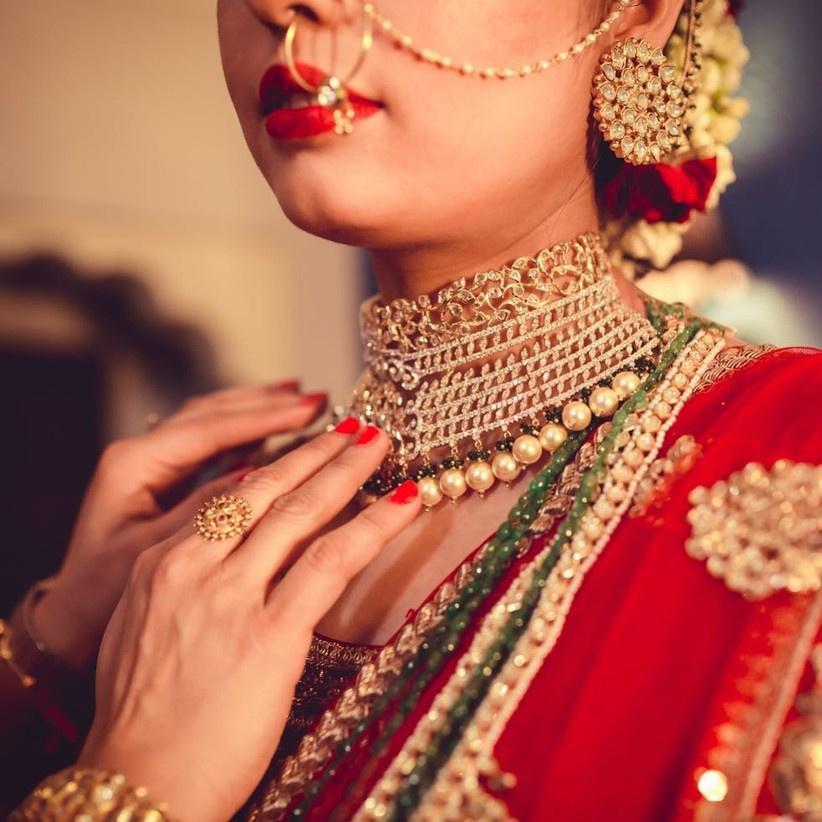 When it comes to new jewellery designs, necklaces with mixed patterns are hot and trending! You can go for intricate patterns on the top and more spaced out elegant ones at the bottom. The pearly border makes it look all the more gorgeous.
If you choose to go ahead with this one, a massive stone-embedded round stud is the only addition you need to make your overall look glamorous.
Bangles made of silk thread and beads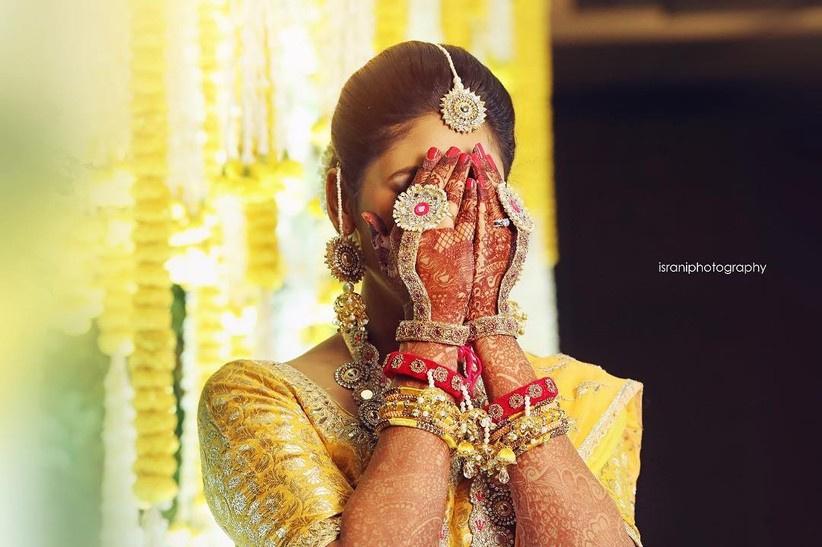 Silk thread bangles for your D-DAY outfit are definitely a part of new jewellery designs. The best part is they blend in quite well with the rest of your jewellery, irrespective of its kind.
So if you're wearing a heavy gold set, a floral set or a Kundan one, be rest assured that these bangles with beads will do the job perfectly well.
Floral anklet with embossed roses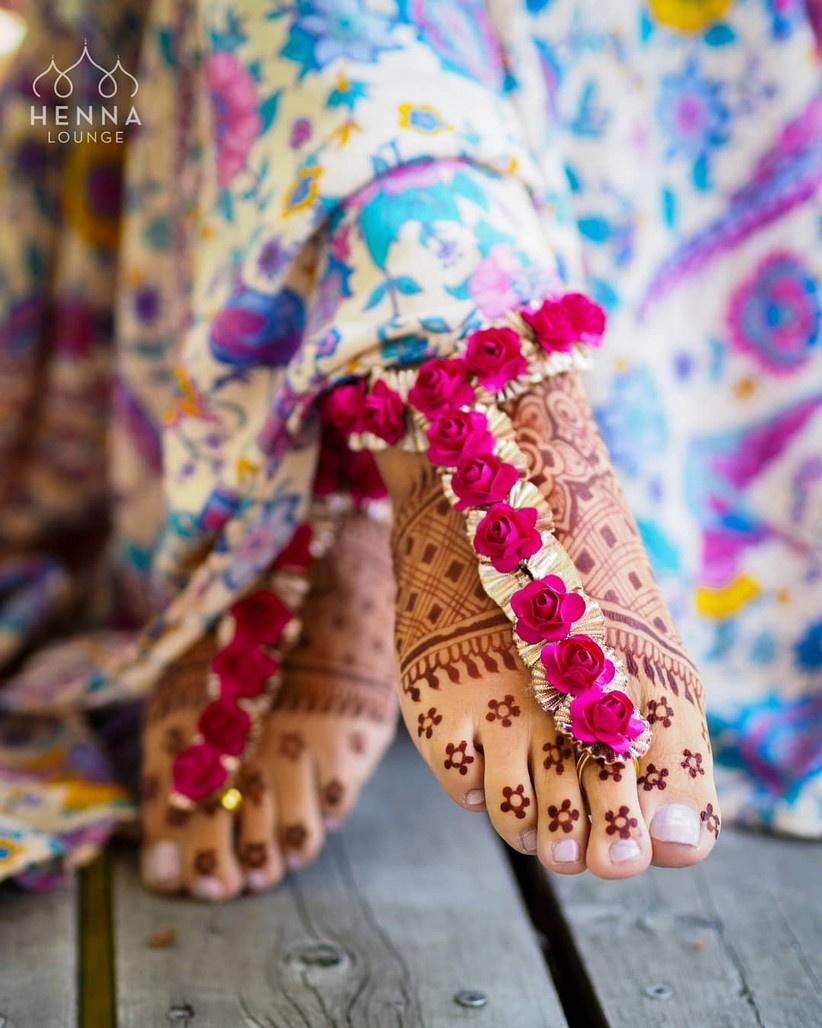 Why leave out your feet when you've put in so much effort to deck yourself up? If you're looking for new jewellery designs in anklets, then this is your best shot.
They look absolutely pretty without being over-the-top and take your beautiful feet mehndi a notch higher. An absolute must-have in your bridal jewellery collection, we'd say!
Floral hand chain with pearls
Image courtesy: Prune Brides who're going ahead with muted understated outfit colours need jewellery that matches up to their elegance. Check out this floral hand chain with pearl threads that are all sophisticated and exotic.
According to new jewellery designs, you can get floral hand chains made in any colour. So go ahead and spoil yourself!
Minimal long chain with a huge stone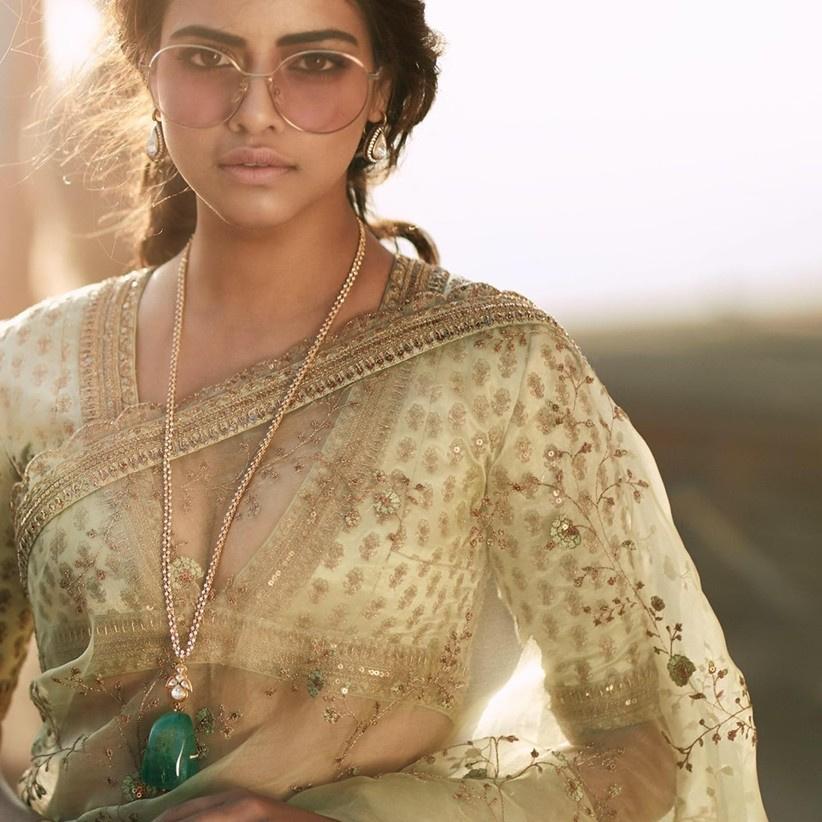 Image courtesy: Sabyasachi's Official Instagram account
Need a subtle but statement necklace for your pre-wedding functions? New jewellery designs are here for your rescue! This minimal long chain in gold looks alluring and the massive stone at the end is all the dazzle you need.
As shown in the picture, this even goes well with grand colours like gold and you can always put on a different coloured stone based on your preference.
Choker with traditional paintings on the borders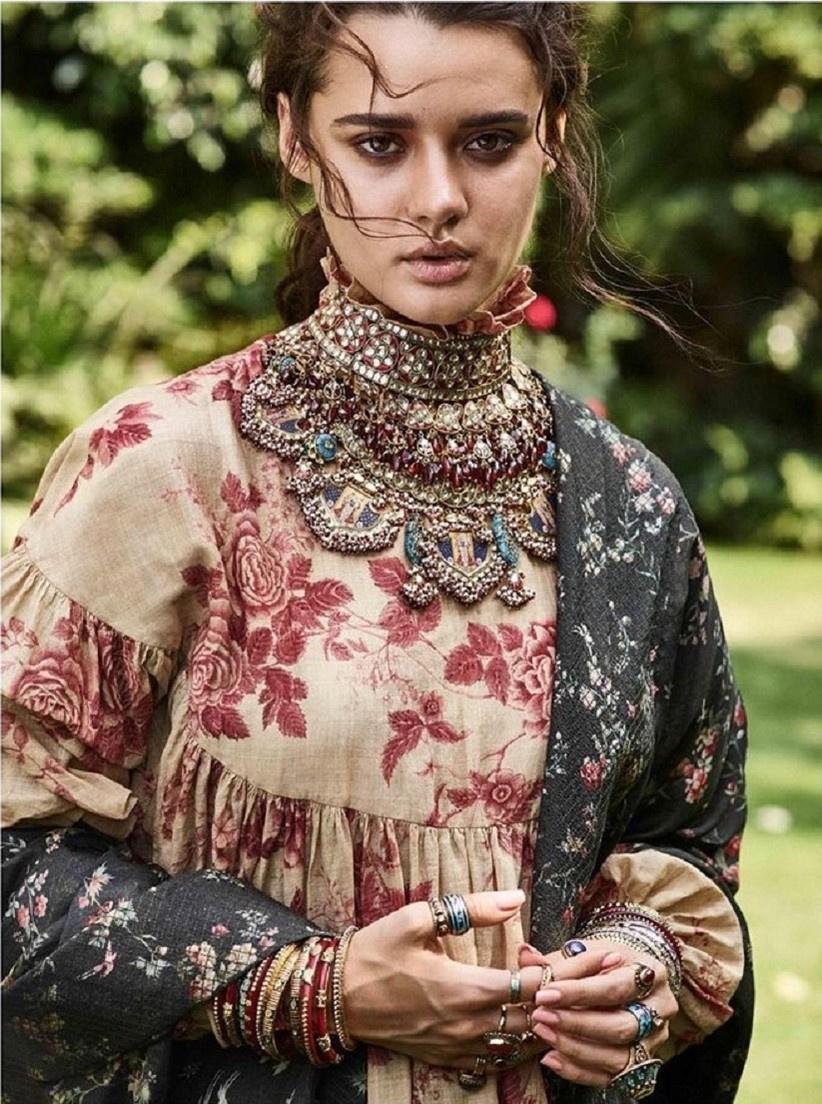 Image courtesy: Sabyasachi's Official Instagram account
Here's another masterpiece by the maestro ⁠— an exquisite choker chain with ethnic detailing and painted plates with Jhumki embellishments on the borders of it.
This detailed necklace is one of the top ones on the list of new jewellery designs and is a necessity for brides who love traditional things with a touch of contemporary aesthetic.
Stone-studded chunky necklace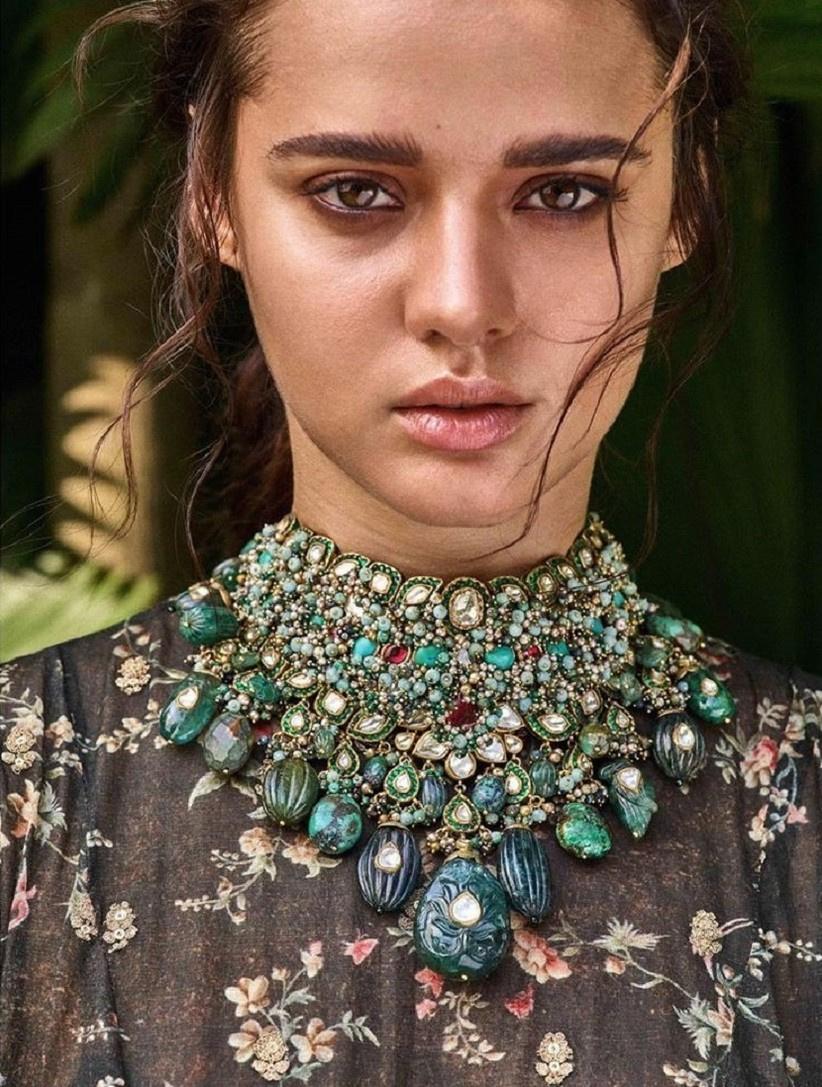 Image courtesy: Sabyasachi's Official Instagram account
New jewellery designs are shifting towards more universal and aesthetic trends. Long gone are the days when a great necklace could be made only with gold or diamonds. This boho chunky necklace with stones in different colours is a dream come true for brides who love experimenting and making style statements.
A cascading choker chain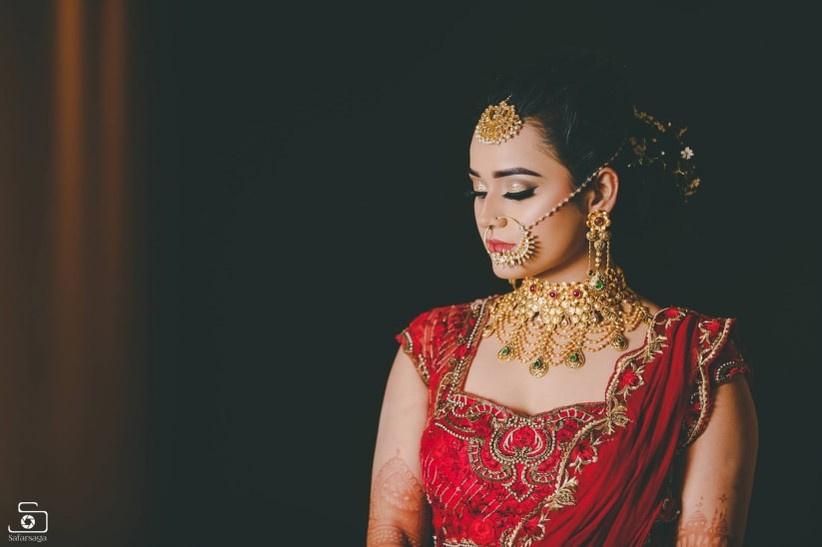 Love new jewellery designs that are grand but also have an easy-breezy vibe to them? We have great news for you! This choker chain has a very typical grandeur to it at the top but the cascading waterfall-like chains at the bottom make it refined and all the more desirable.
Who said gold jewellery can't be stylish?
Contrasting necklace in turquoise and gold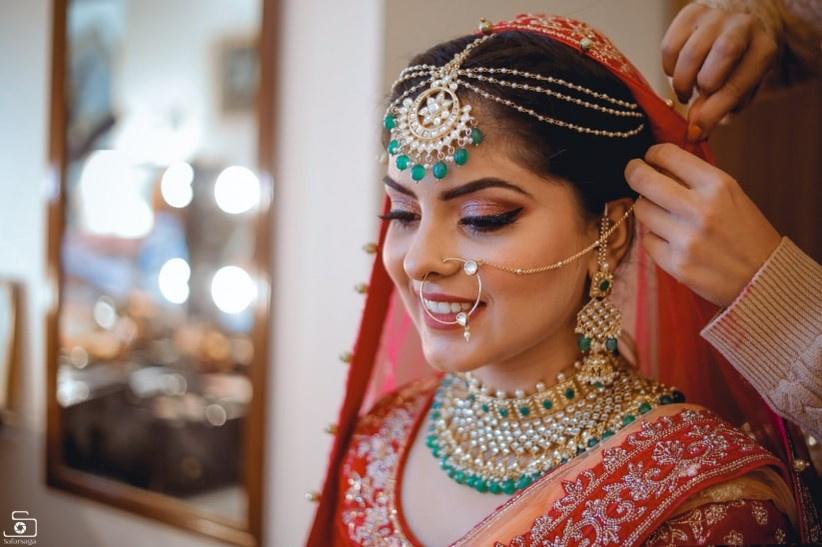 If you adore colours in all their glory, we have some new jewellery designs for you too! This necklace design with a golden base and turquoise beads and stones look like a rendition of the sparkling art piece.
The best part? It can also be worn with a contrasting outfit as shown in the picture!
Filled in necklace with gold stones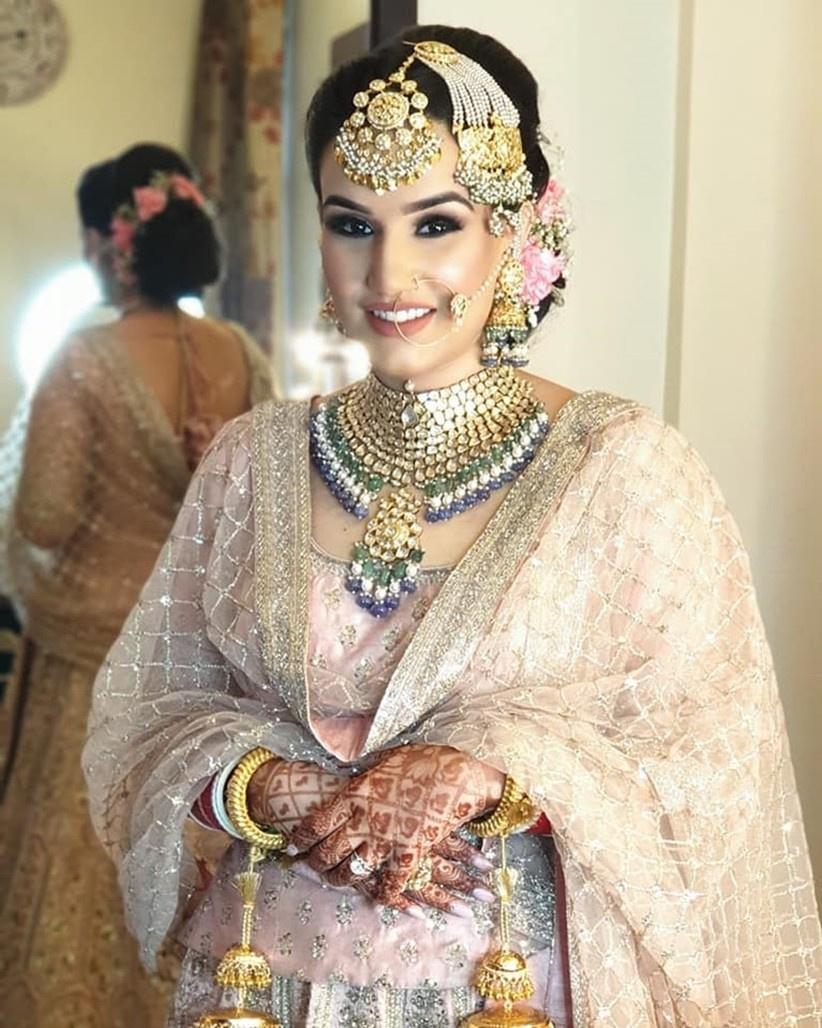 Image courtesy: Shubhdeep Gill Makeup Artist
Stones and beads are doing the rounds in the new jewellery designs this season and we absolutely love it. This massive Polki necklace with golden stones and colourful beads towards the border not only looks dazzling but also gives you a look that stands out!
Multi-layered chain necklace with red stones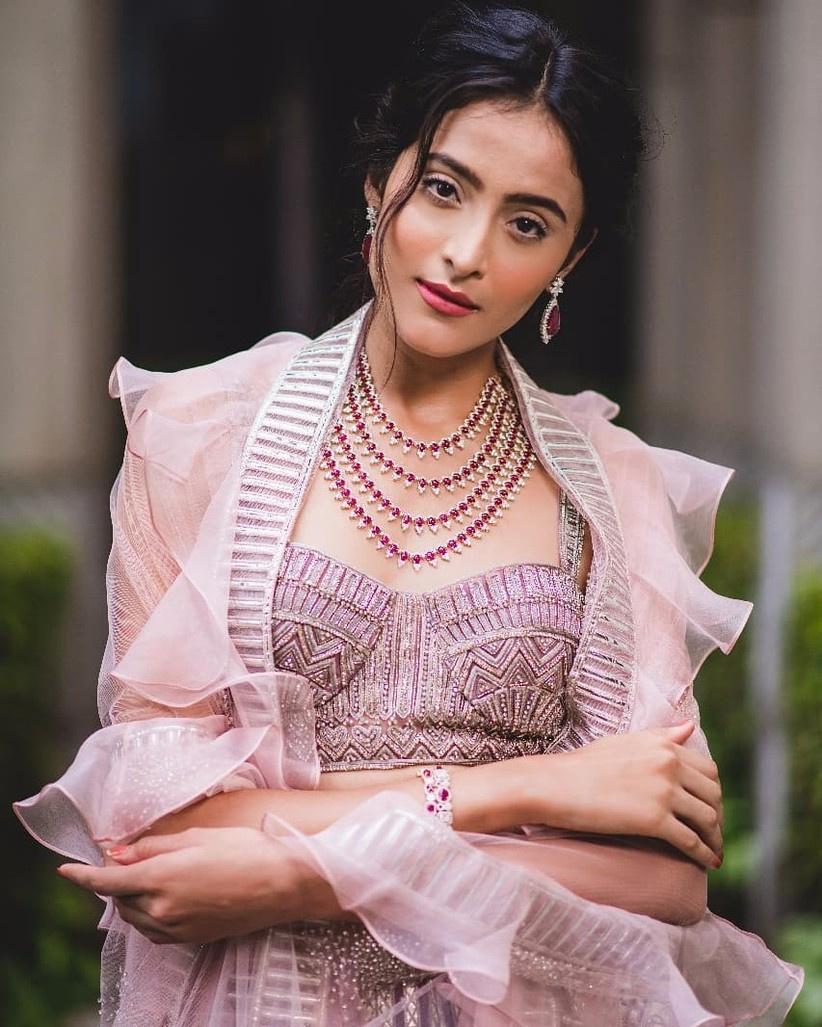 Sweet and simple this chain necklace studded with red stones is a minimal dream and is a great choice for pre-wedding ceremonies. The multiple layers fill up your beautiful neckline without attracting too much attention and go well with outfits in nude shades.
Take inspiration from these new jewellery designs and create an outfit that not only you but everyone will fall in love with.
Don't forget to plan your outfit in advance so that you have enough time to browse through and buy wedding jewellery that suits your taste and the clothes you're going to flaunt for your wedding.
Get in touch with our jewellery vendors to get yourself these stunning new jewellery designs for your big day.
-Written by Rohini Roy