Simple Necklace Designs to Suit Every Special Wedding Event
From elegant Kundan to semi-precious stones and pearls, we have got you covered with some of the quintessential simple necklace designs or versatile piece.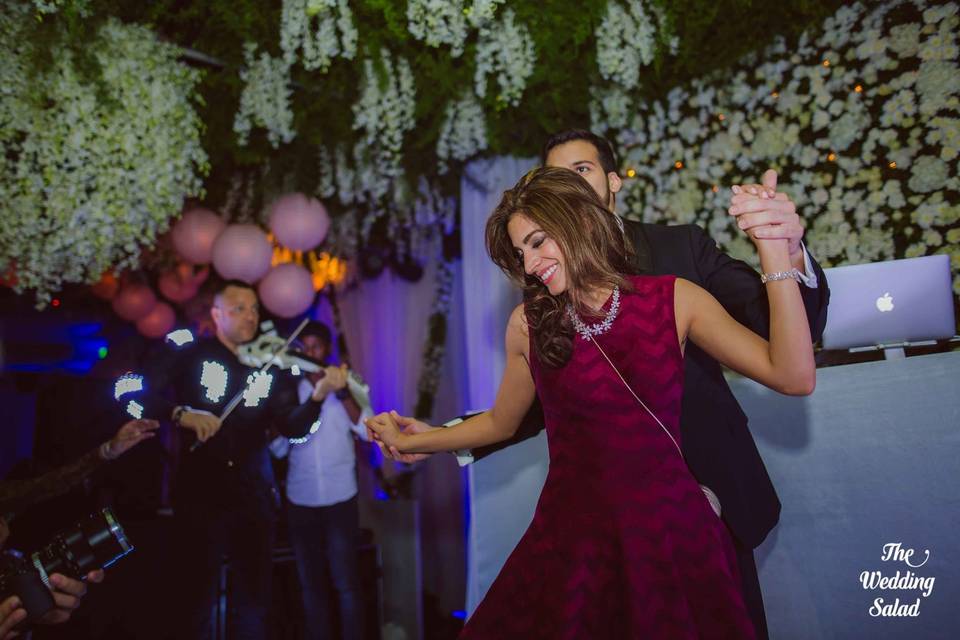 Captivating to the eye and heart-melting at first glance, your jewellery speaks volume of your character and persona. Simple necklace designs have an ability to simply transition your look from drab to fab in seconds and how.
Resonate elegance and old-world charm as you adorn statement simple necklace designs and coordinate them with your attires to spell a nonchalant charm on the coterie. Modern-age brides invest hugely in delicate diamonds that are available in a variety of designs, teardrop simple necklace designs featuring pearls, semi-precious stones encrusted simple necklace designs to tailor your look and mood perfectly.
Here are some of the scintillating and simple necklace designs that will leave you wanting for more and will truly compliment your natural self. Check out some of the necklace design inspiration and pin them for your future reference.
1. Polki Choker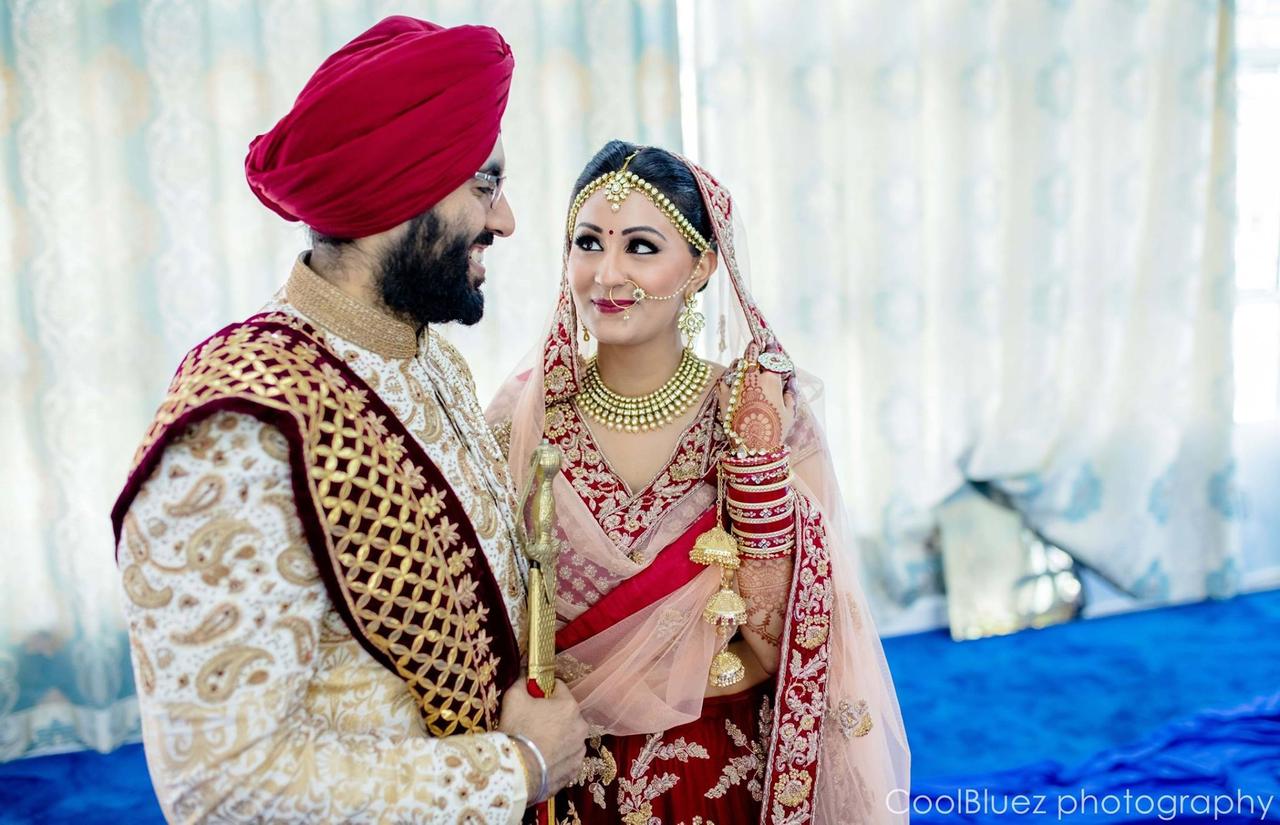 Seamlessly graceful and feminine, Polki and Kundan are every Indian bride's best friend. It exudes surreal iridescence and offers a luminescent glow that beautifully compliments the bridal beauty.
Polki jewellery takes inspiration from the lands of culture bounty Rajasthan where women intricately craft the tedious stones like meenakari, Polki, Jadau and Kundan. Quintessential wedding must-have, a single layer of Polki choker instantly adds that glam to the bridal look thereby lending a subtle poise to her persona.
Polki choker, therefore, qualifies to be one of the best-selling simple necklace designs found in every trousseau for obvious reasons and we are certainly not complaining. The versatility of this elegant jewellery will surely let you wear this piece every single day with an array of traditional outfits.
2. Frosted Diamonds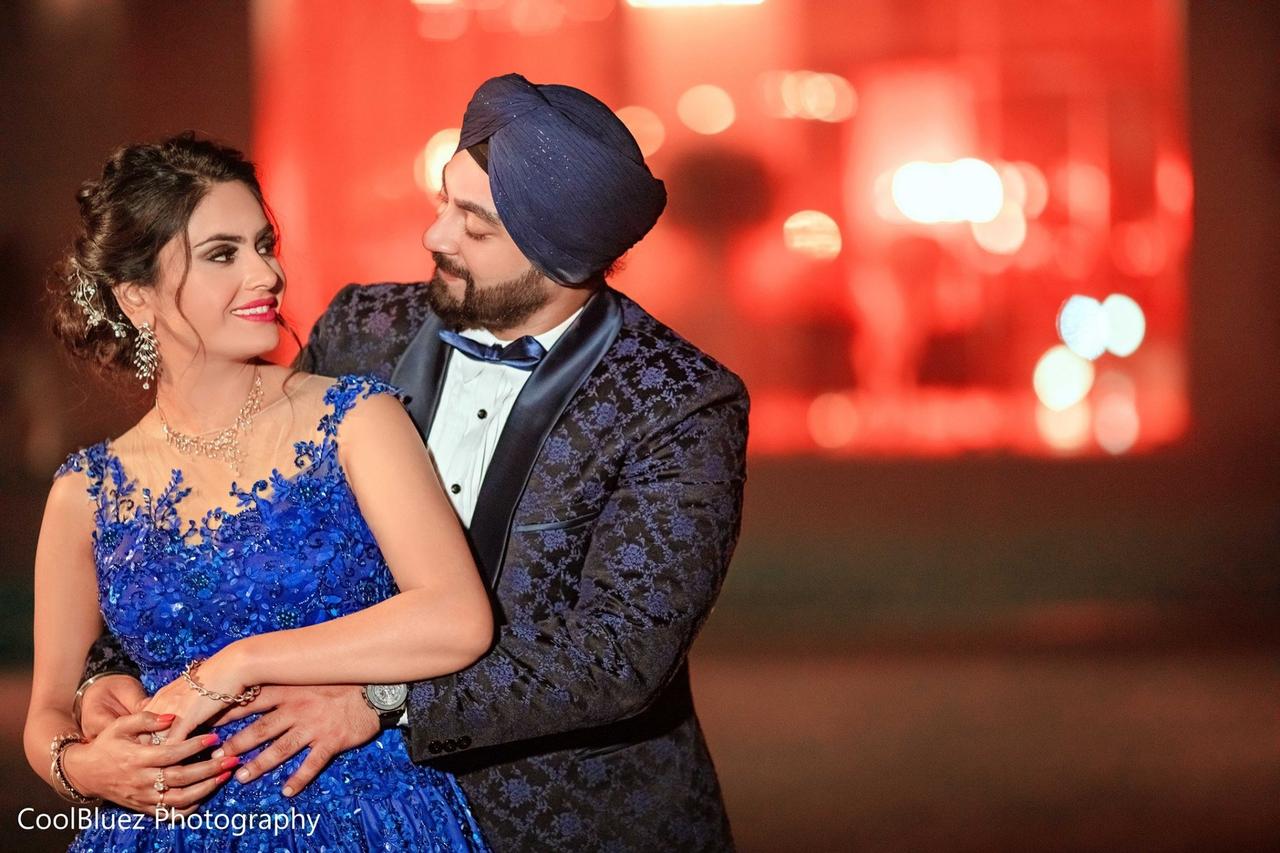 Shine bright like a diamond, they say and steal the spotlight in all your glimmering glory just like such delicate diamond string which make for pretty and simple necklace designs.
The meticulous detailing featuring intricate nature-like frosted layer on diamond necklace surfaces sheer elegance. You can totally rock this simple necklace design with traditional ensembles, Indo-fusion attires or go western to seamlessly portray that classy lady with an air. If you're confused about what to wear at your cocktail or engagement ceremony, lay your eyes at the flamboyant diamond necklace and it will not hurt, we promise.
3. Classic Gold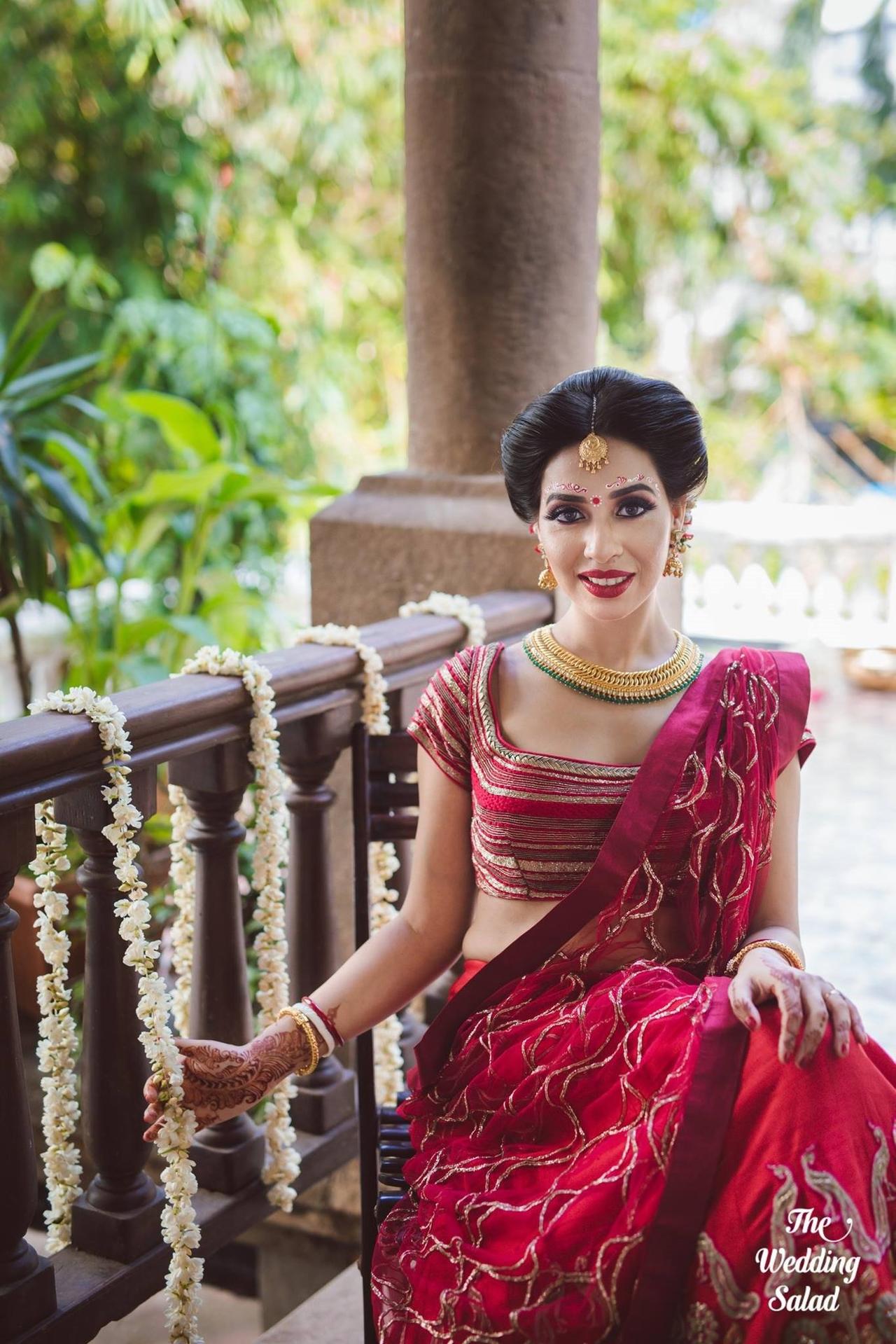 When life comes at a pitstop, all you need is a treasure trove of all things gold and glitter with oodles of glamour that follows suit. Painted perfectly in the picture, the woman flaunts her traditional beauty in a statement stealer gold mesh necklace circumference with emerald stones to emanate that surreal vibe.
Perfect for brides and bridesmaids, this versatile piece will surely turn heads as you sashay in dramatic drapes and brush those flaws with makeup strokes to achieve a stunning look. Such simple necklace designs will be a saviour for your wedding and even beyond when you are in a fix of what to layer with that sari or anarkali dress at the last moment, you know what you need.
4. Semi-Precious Stones Laden Simple Necklace Designs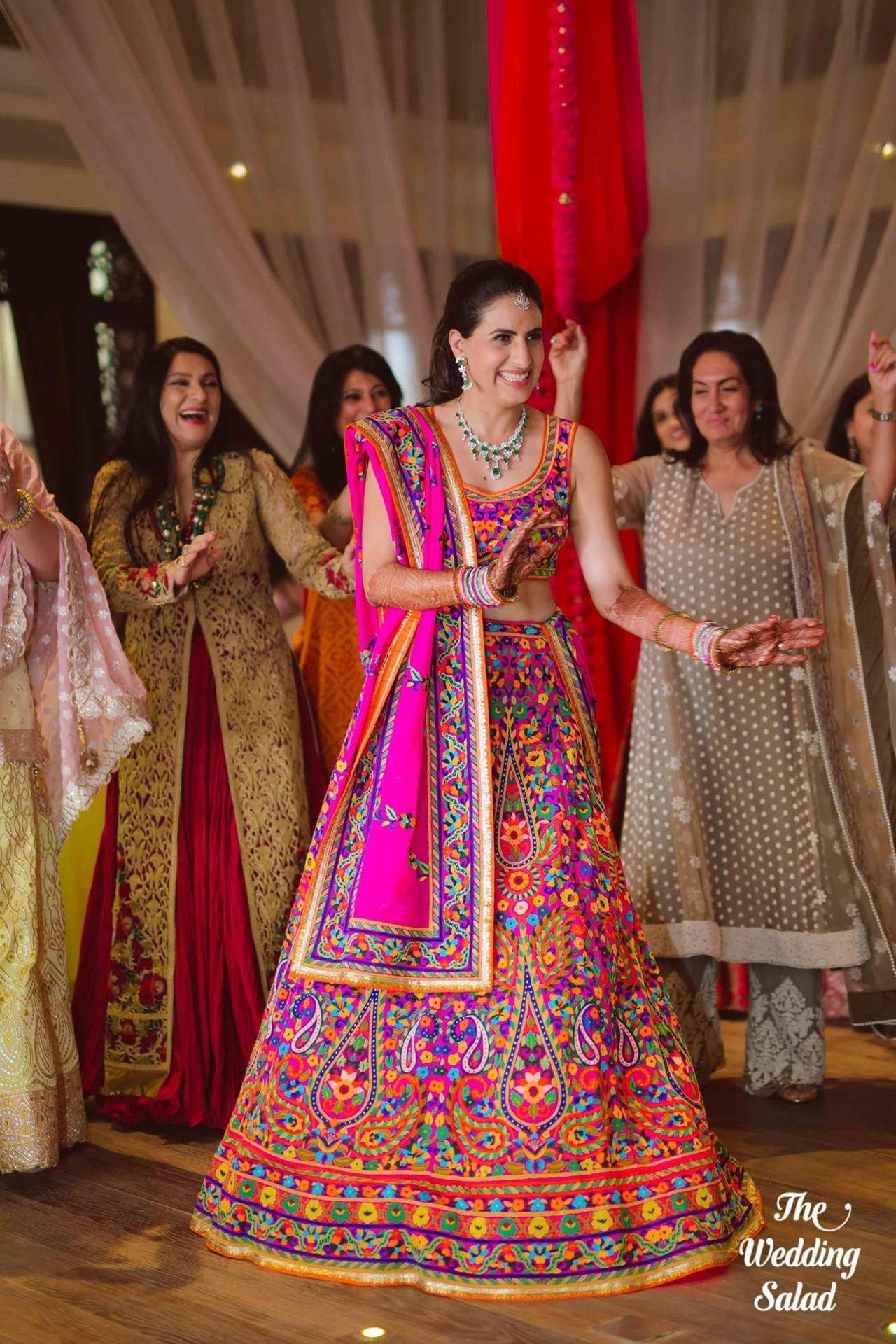 Royal, flamboyant and highbrow-worthy, such drooling simple necklace designs are the current talk of the town. Thanks to brewing design inspiration from the West that has culminated semi-precious stones in a bridal box and incorporated them with precious stones like diamond and gold to offer a graceful look.
Modern-day brides are largely investing in semi-precious stone laden simple necklace designs that effortlessly blends with your haute couture and exudes a subtle glam.
Understated royalty with a touch of elegance, you can choose from a wide pool of semi-precious stones and embed them with diamonds or gold to suit yourself. Not only will it create a stunning myriad of gems, but it will also garner you plenty of compliments.
5. Kundan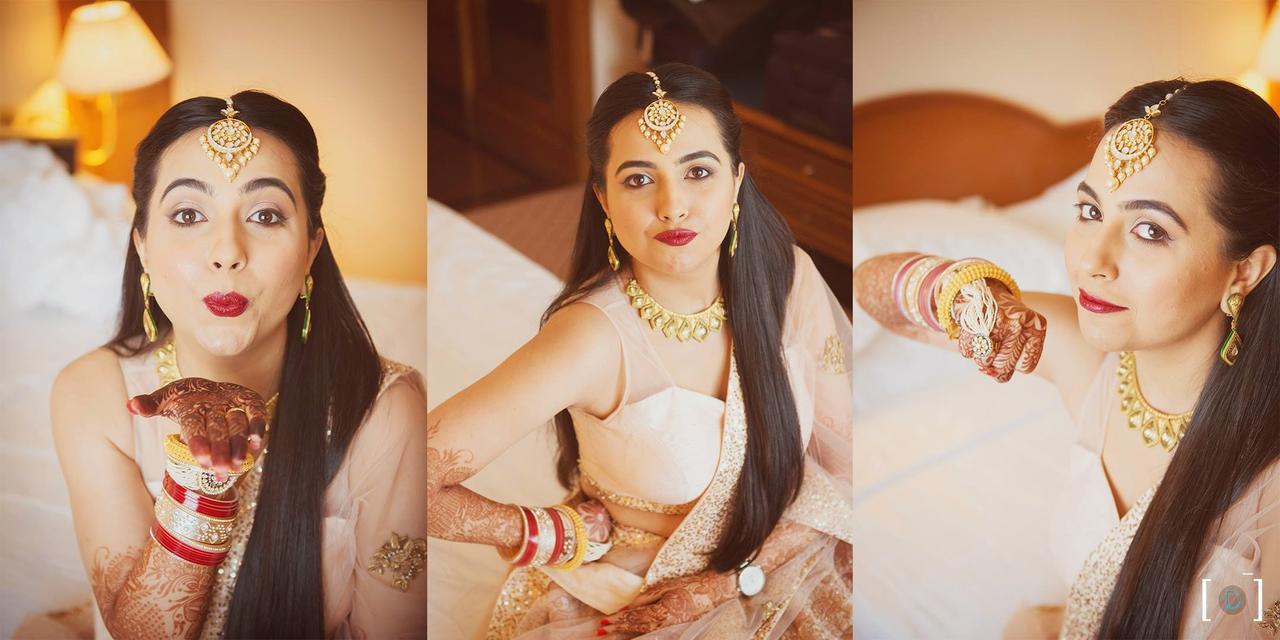 Simply artistic and stunning, Kundan based simple necklace designs are everything you need on your D-Day to look visually appealing, rich and extraordinary.
Kundan stone artwork is prevalent in Rajasthan wherein the artists and handicraft workers tirelessly polish the stone to unleash the everlasting radiance. Kundan jewellery is quite a rage amongst Indian brides this season and especially the ones that come with pearls embedded on them as it instantly offers elegant and dressy touch.
6. Delicate Drops of Diamond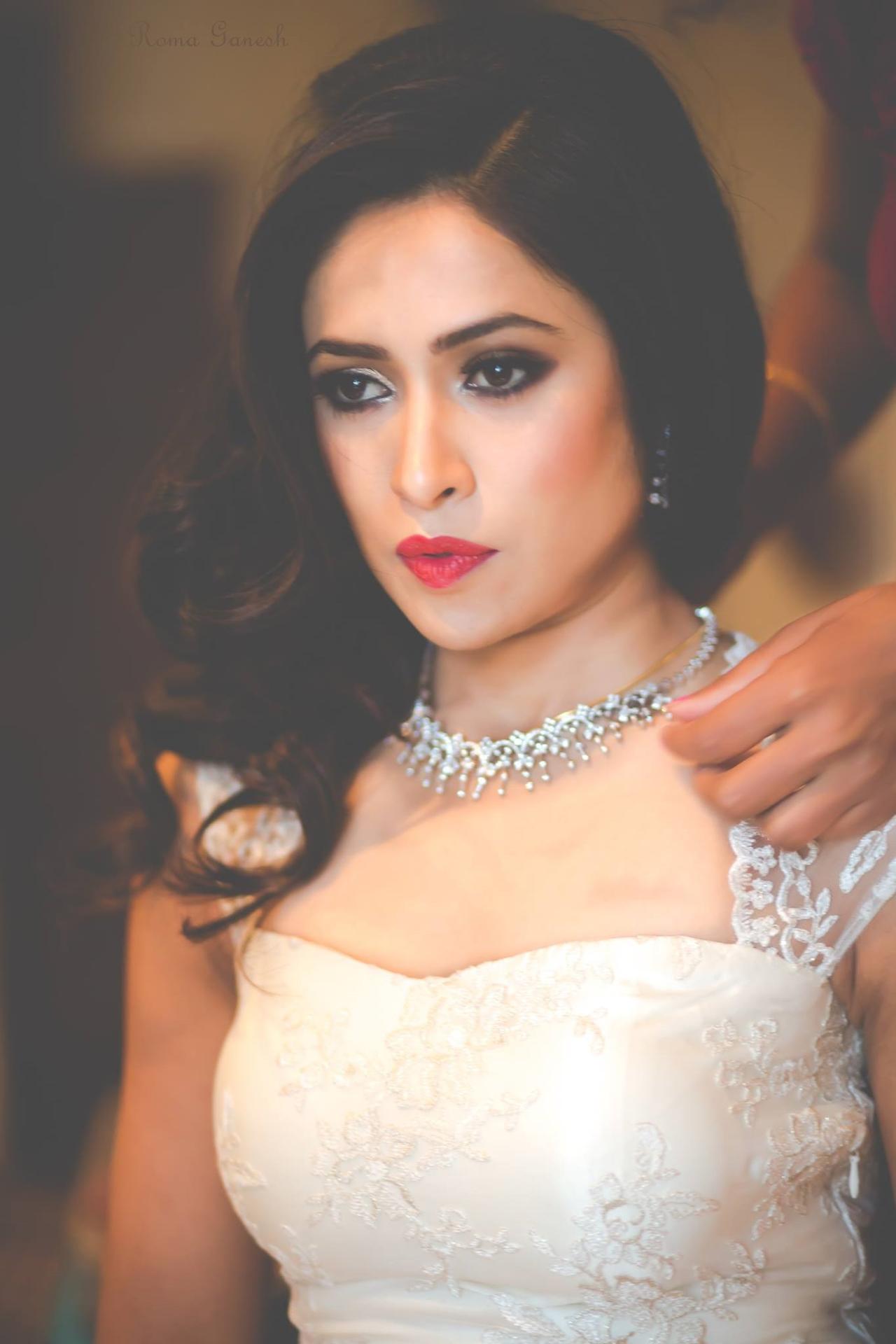 Diamonds are every girl's best friend and we can't deny the fact that simplicity resides in delicate and elegant pieces just how this graceful drop of diamond necklace looks like.
Featuring a slew of floral design on the upper end with soft drops like diamond solitaires embedded on each extension, such simple necklace designs will truly slay on Indian woman who have a thing for luxe jewellery. You can easily pair this piece with a cocktail gown or floor-sweeping dress to take their breath away.
7. Mesh Interlock Choker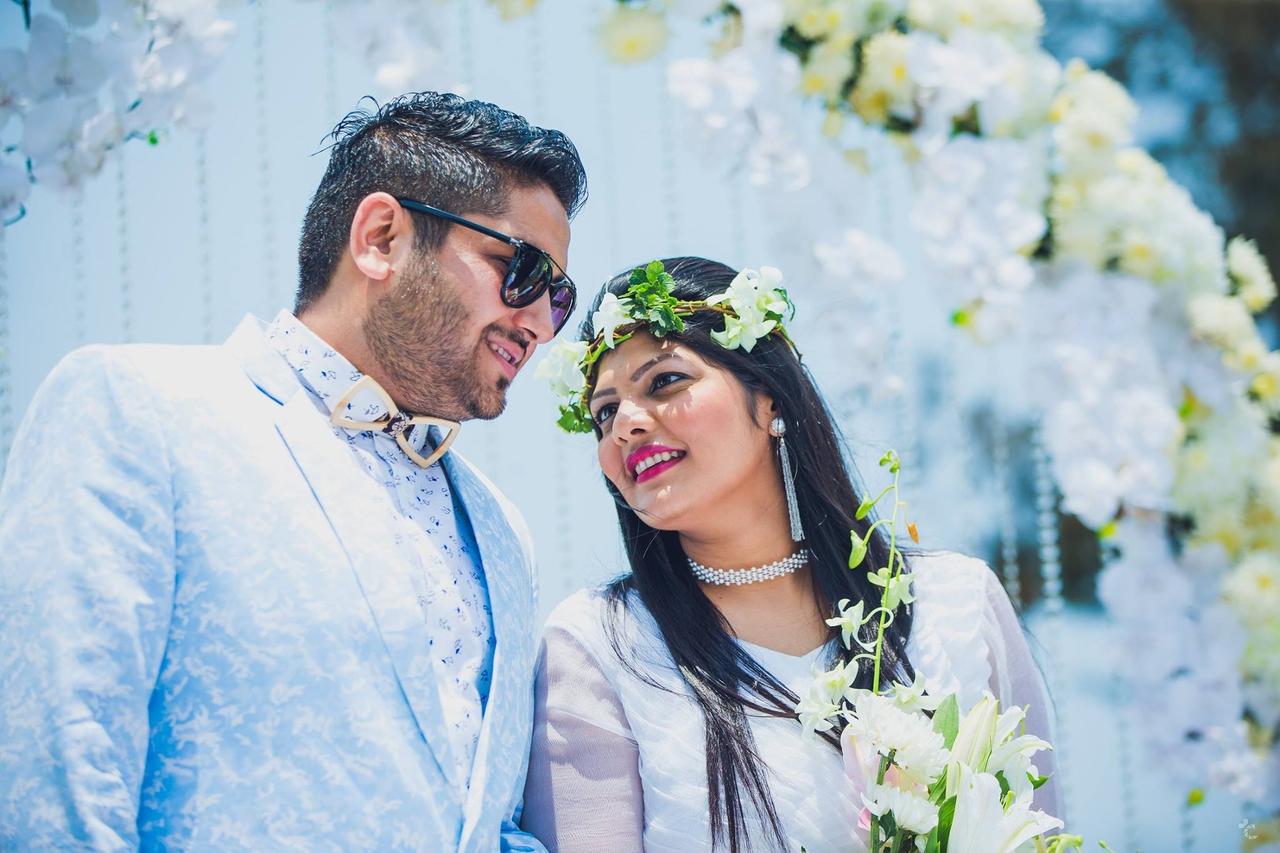 Collar chokers are the icing to the cake and a perfect dessert to savour your meal with. Take for instance the leading brides of Bollywood whose reigning choice of necklace remained a suave and polished collar choker necklace.
From the likes of Anushka Sharma, Deepika Padukone to Isha Ambani Piramal, they all are proof that choker necklaces spell an equally enchanting story like none. Made to complement both Indian and western outfits, collar choker necklaces are considered to be the finest discovery in simple necklace designs for Indian brides to choose from. Using age-old techniques of blending the classic silhouettes with pastel-esque hues, investment on a chic and classy choker necklace will be truly worthy.
Having said that, simple necklace designs are indeed no biggie yet finding the perfect one which suits you is. Indeed the miraculous beauty of delicate drops of diamond got us drooling all over and the sheer elegance of kundan choker made us fall weak in our knees, did it do the same to you?
Which one of these simple necklace designs did you love the most and why? Share with us in the comments below.