Bridal Beauty Check Through the Lakme Salon Price List to Choose the Best Service for You
With every bride having her own set of requirements, parlours come to the rescue. For a glimpse of these services we bring to you Lakme salon price list and the various packages specially curated for brides.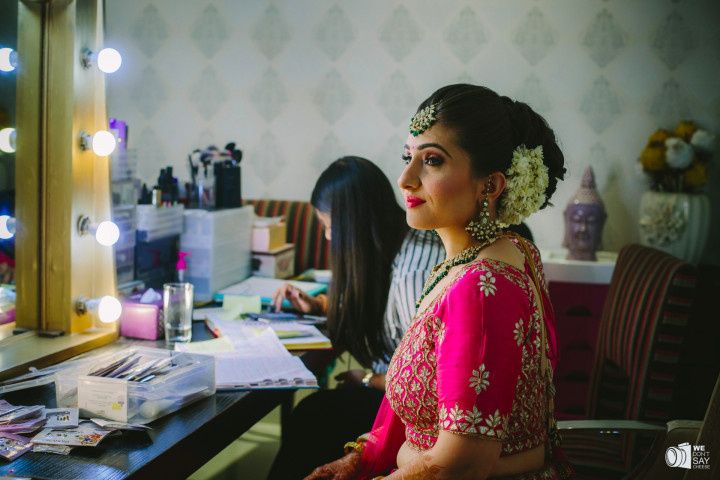 From the small details to the big decisions of the entire wedding ceremony, planning a wedding can be quite elaborate and stressful. But the fun you'll have during your courtship period, the days following up to your wedding, is also quite something special. One such fun and an exciting element is the entire grooming and pampering sessions to get your bride to glow on!
Salons help you obtain this pre-wedding glow and highlight your features with treatments, skincare solutions and spa sessions. This Lakme salon price list will help you sort out your time and fix an appointment accordingly for the service you seek. The Lakme salon, a professional in this ever-growing industry for the past 35 years, are experts in the field to help you understand your requirements and when you should seek these services. Ranging from a simple manicure to custom skin treatments, they have packages for every bride, the one looking from pampering her skin to the bride looking for specific skin treatments.
1. Pre-bridal packages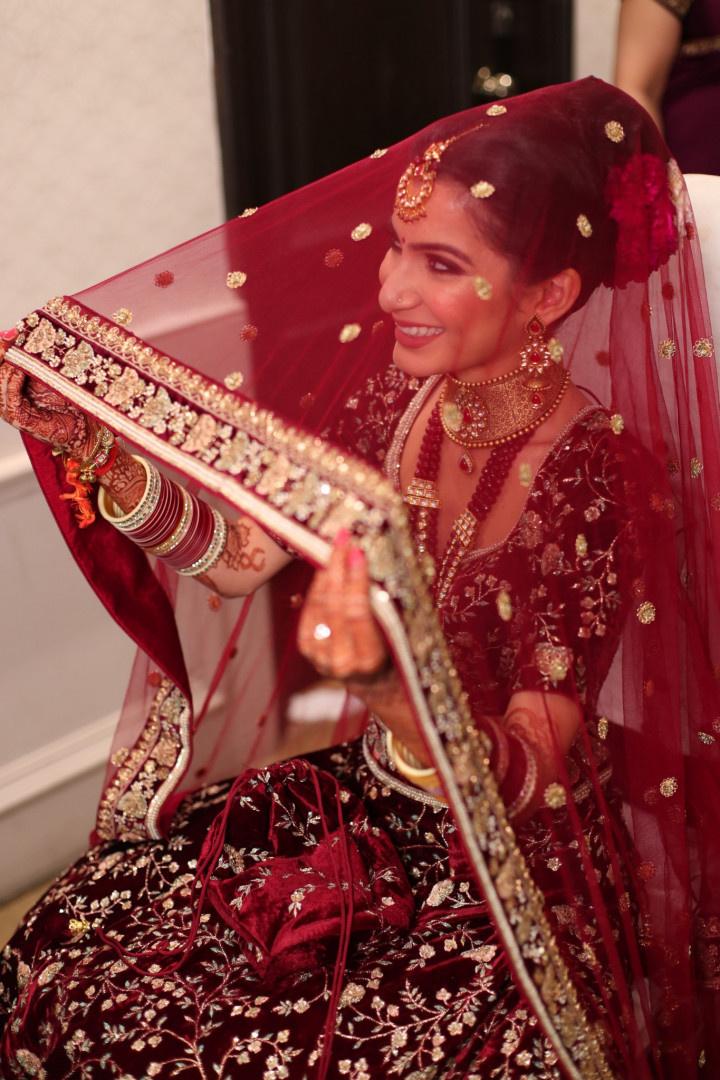 The experts at Lakmé salon help you understand your needs and ensure that you look your very best for the big day. This is not restricted to the makeup and look at her wedding but involves holistic skin and hair care before the wedding. To attain the best version of yourself, the salon has curated a set of pre-bridal packages which include every small and significant service required for the bridal getup. This is what the Lakme salon price list for this service looks like: Starting from two basic pre-bridal expresses, for the brides strapped on time, ranging between ₹6,100 to ₹9,500 for a service spread across 5 days. Then comes the Fab in 15 days package priced at ₹15,500, 1-month vow package for ₹21,500 and finally the 45 beauty dates package which is for ₹41,000.
The acclaimed salon has a package for everyone's needs and budgets which all start with a bridal consultation where they make recommendations and modify the packages accordingly. Lakme salon price list is indicative and may change depending on the customisation. These packages are your best bet as not only do you receive the best service which caters especially for your specific skin and hair type but also has a fixed timeline to keep your schedule chaos-free!
2. Skin & hair pampering sessions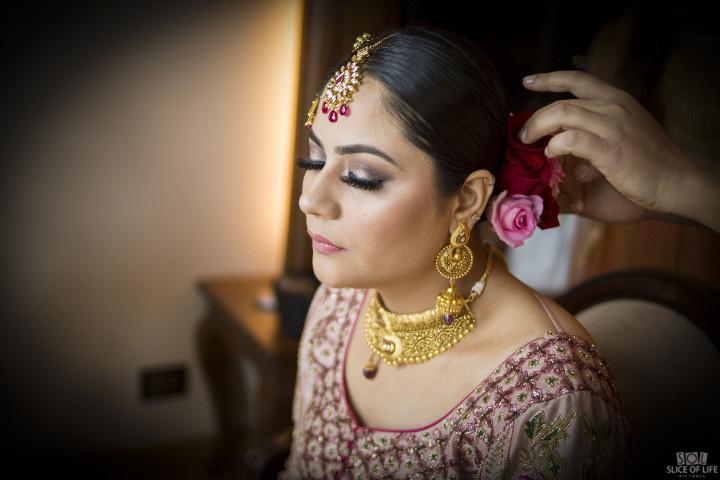 If you would like to opt for particular services and don't require an entire package, we bring to you the Lakme salon price list for skin and hair pampering session. Starting with the skin, the basic skin treatment starts with a clean-up priced at ₹650 and goes right up to ₹6,000 for a beauty sutra ritual, which is a pampering facial with all-natural ingredients to ensure a glowing face.
Between these two budgets, are an array of facials ranging from skin lighting masque, gold collagen masque, anti-ageing mask, Lakme radiance illuminating facial, hydrating ritual, soothing masque - all of which are prices within ₹2,100 to ₹2,600. There are a few more basic and luxury treatments above and below this budget.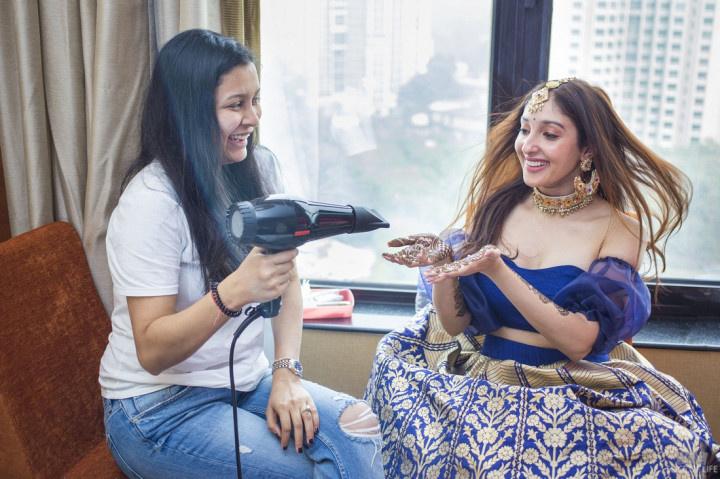 The hair-care treatments range from oil massage at ₹500 to ₹4,000 for a Lush organic nourishing spa and rejuvenating treatment. The other treatments between this range include keratin spa at ₹3,000, Insta-care spa for ₹900, TressPlex boost starting at ₹1,400 and Quinoa spa at ₹3,000.
3. All about the D-day
After extensively listing the prices for the pre-wedding pampering bash, we could not help but include the Lakme salon price list for makeup and hair-styling for the wedding. They offer a wide range of services from a simple eye-makeup to a total airbrushed HD makeup. Their prices for makeup start at ₹1,200 for a mesmerising eye look, the price increases depending upon the makeup artists you select to an HD airbrush bridal makeup - done by an expert at ₹22,500. Their choice of services has something to offer to every person, even a groom! Lakme salon price list includes charges of around ₹2,500 for the groom's makeup again depending upon the artist you select. The salon also provides trial runs starting at a price of ₹800. They also have pre-set themes for makeups which you can select, including boho chic, sun-kissed radiance and classy corporate.
For hair-styling, their prices start at ₹425 for a basic blow-dry to ₹3,400 for a glitz and glam up-do. The price varies according to style and hair length.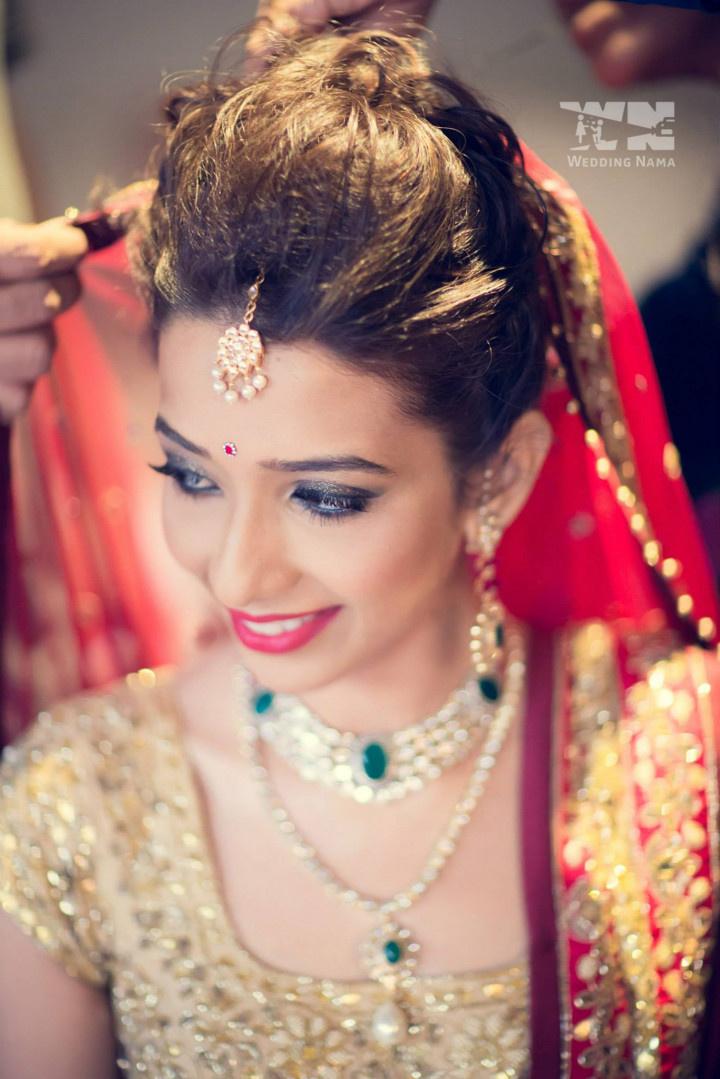 There is an industry out there which caters to our skin and hair care needs, which has moved past the conventional home remedies, these treatments and Lakme salon price list are customised to our specific need as after all, each bride is special. With over 400 salons spread across 125 cities, the Lakme salon has something to provide for everyone, the bride, the relatives, bridesmaid and even the groom himself! They offer expert service in hair styling, skin and beauty care. Known for their backstage expertise, the brand is the perfect choice for the modern Indian bride to receive an unforgettable experience.
We hope these details from the Lakme salon price list helps you decide on some services to check out before your special day! Do let us know in the comments on which service you got.