8 Stone Necklace Designs to Add Opulence to Your Wedding Look
Who does not love wearing fine jewellery that makes a statement? To complete your bridal look, here are 10 stone necklace design images that will make you stand out!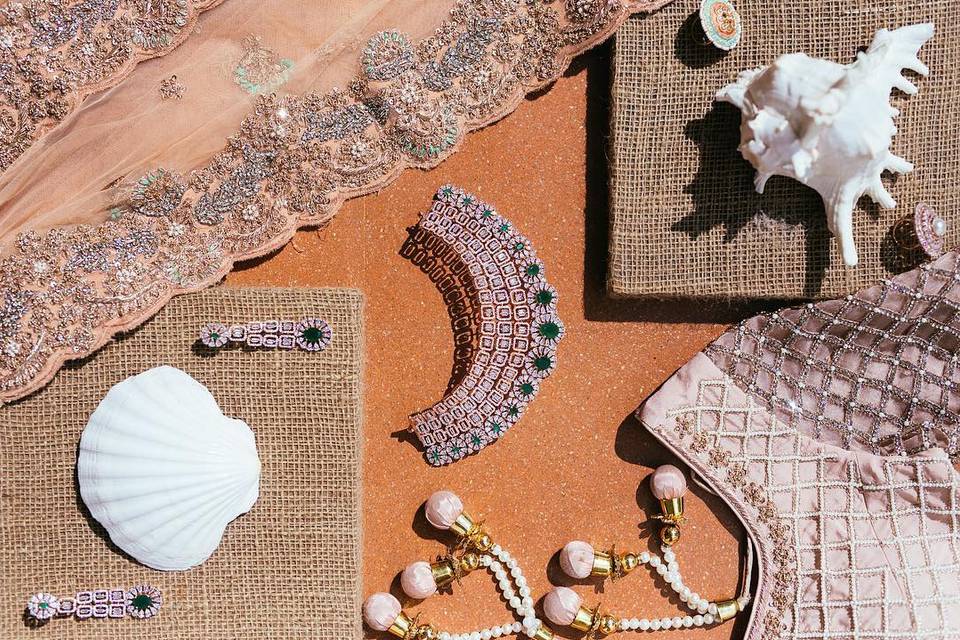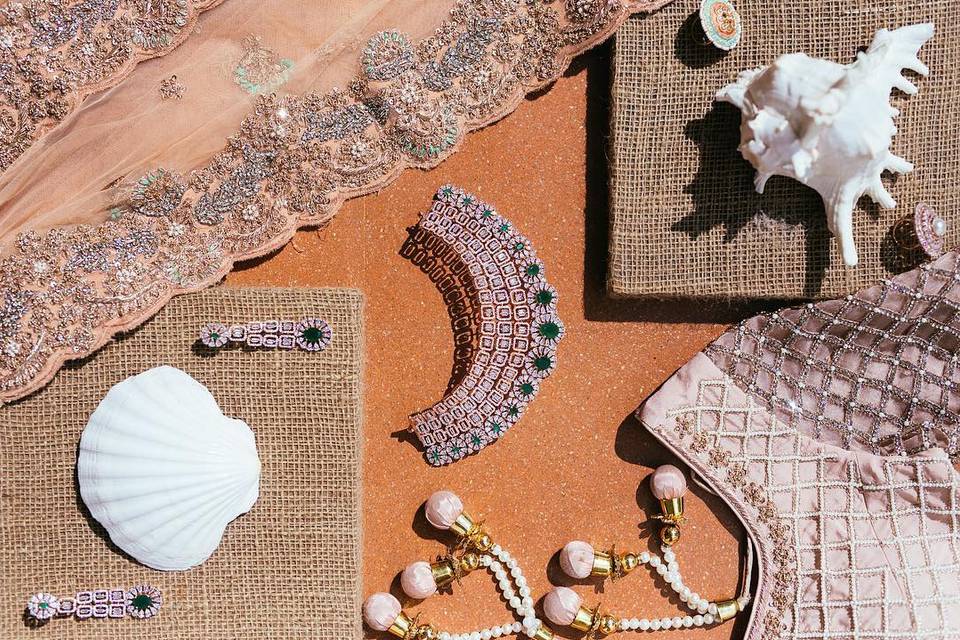 Image Courtesy: Beginnings For You
If you are a fan of gemstones and always look for them while buying your bridal jewellery, we will be friends! Stones add depth in the design of any ornament, be it a necklace or a pair of earrings. Gemstones are available in every colour of the rainbow with distinct qualities.
While many myths are attached to these stones, we just like to admire their shine and beauty. We always save any stone necklace design we come across on Instagram. Today, we have decided to share our favourites from our personal gallery with you.
If you love stone jewellery as much, you are going to go gaga over these stone necklace design images. Have fun reading!
Diamond necklace with white and green precious gems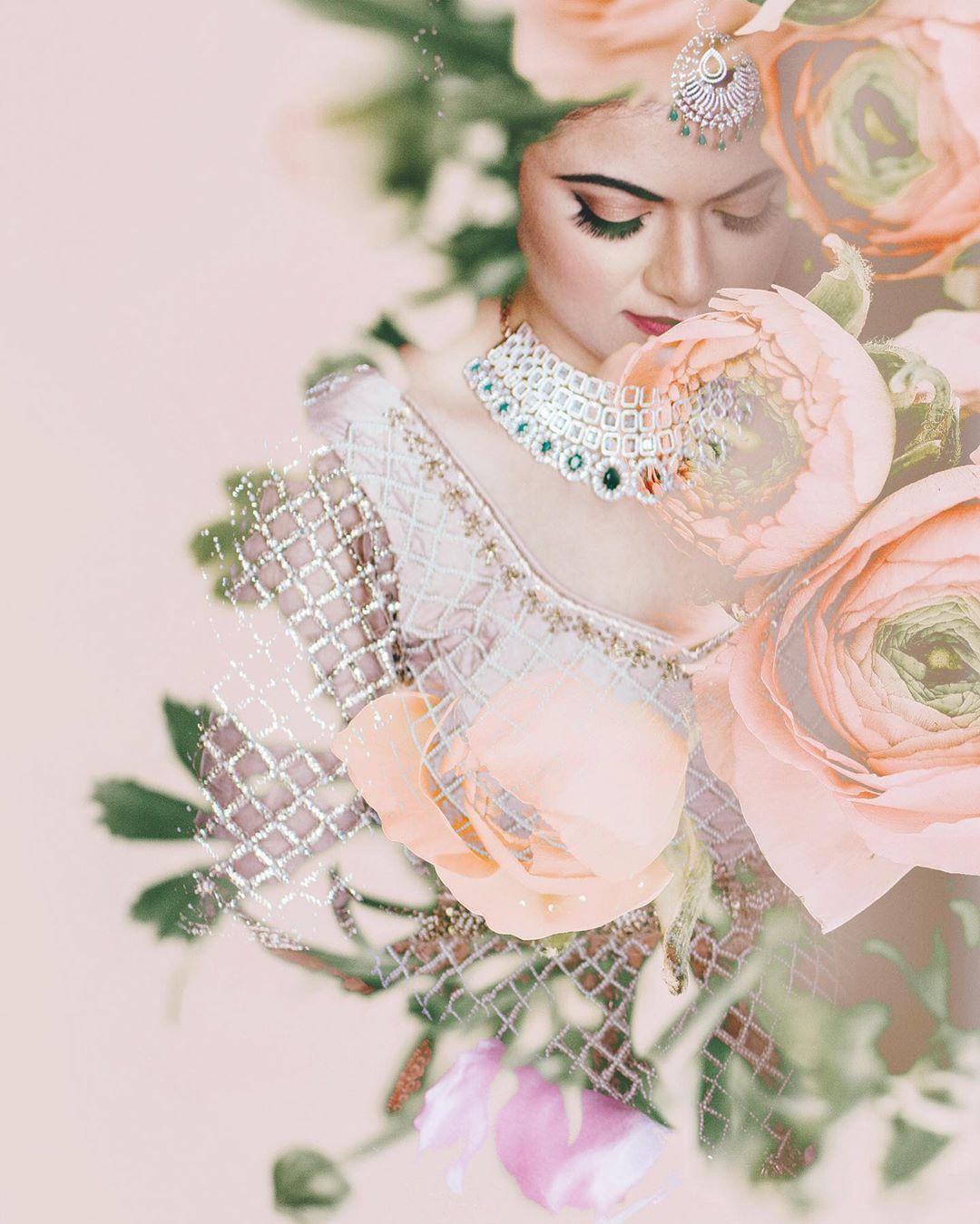 Image Courtesy: Beginnings For You
Contrary to popular beliefs, diamonds are in fact gemstones made of carbon. We are big fans of diamond jewellery, especially necklaces. Whatever colour outfit you are wearing, these stones will complement it and they have the power to elevate your look to the next level. Stones like emerald, rubies, alexandrite, sapphire and many more add colour to a simple diamond necklace. Match the coloured stones according to your outfit!
Diamond necklace with big rubies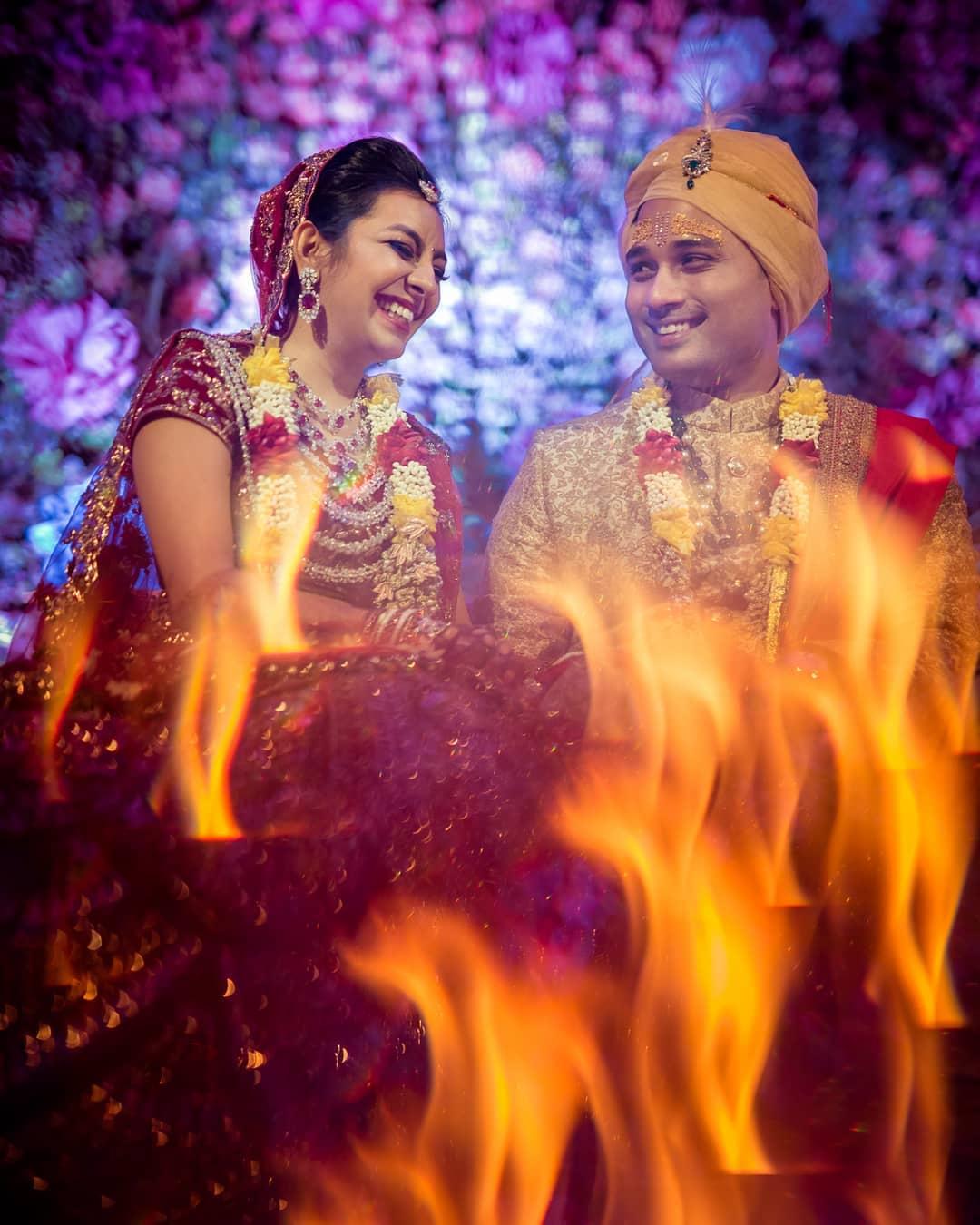 If you are wondering how to pair a diamond and rubies necklace, red and green outfits are our favourite. When pairing diamond necklaces, we lean more towards traditional outfits with contemporary design and work. The stone necklace design in this image is a 2 layered princess diamond and rubies necklace paired with a red lehenga.
Polka necklaces with red and pink stones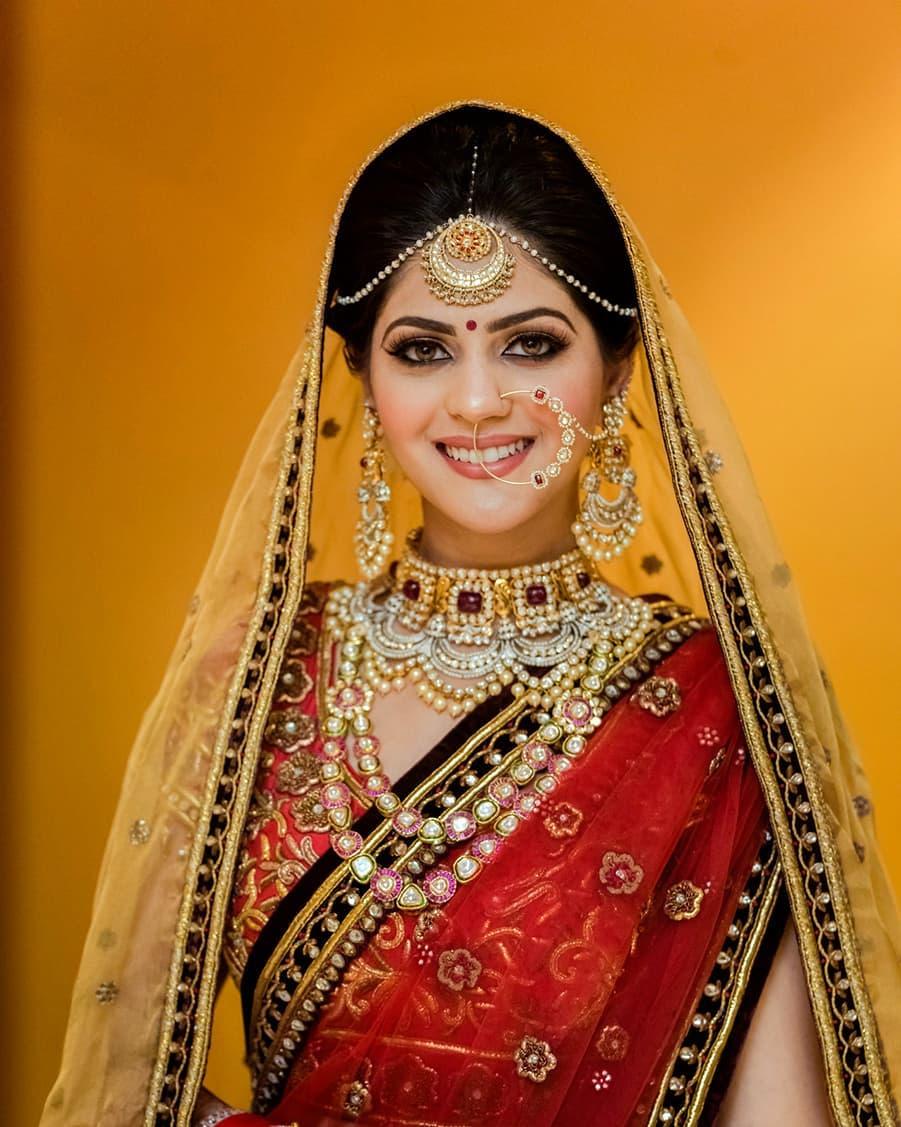 Have you ever heard of Morganite stones? They are gemstones in the soft shades of pink, peach and fuchsia. Here, we are going to talk about the multi-layered Rani Haar in Kundan and Polki. The round motifs in the necklace have clear pink stones or Morganites at the edges. Outfits in red, light and dark hues of pink and blue will best suit this stone necklace design.
Stone pendant necklace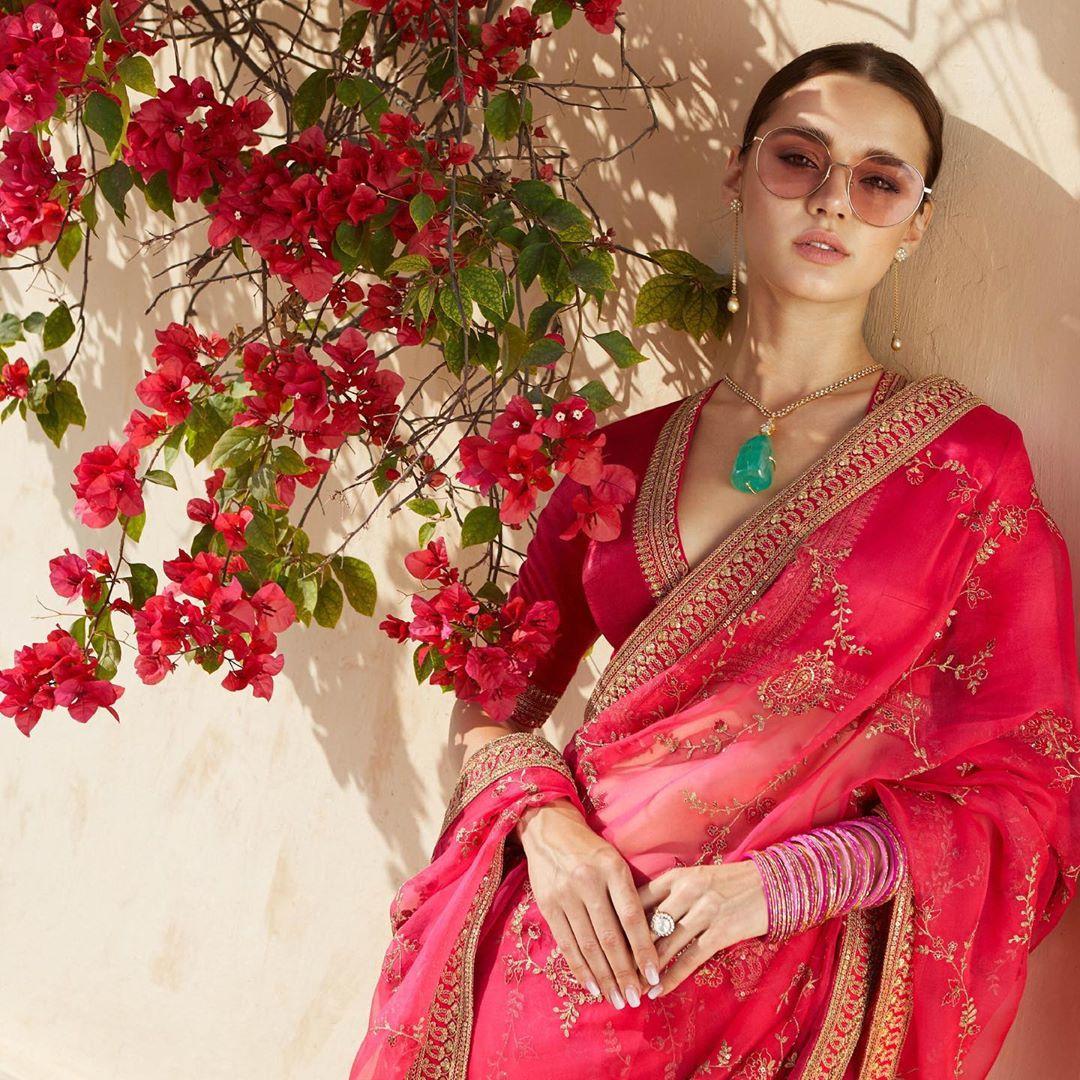 Image Courtesy: Sabyasachi Jewellery's Official Page
Sabyasachi always has the best jewellery in the business. You can find statement necklaces as well as fine and Jadau necklaces. We love this versatile stone pendant necklace. You can style this one piece in so many ways; you will definitely lose count. You can just wear it like this or pair more necklaces with it. You also have the option of adjusting the length of the necklace according to the neck of your dress.
Matching stone necklaces set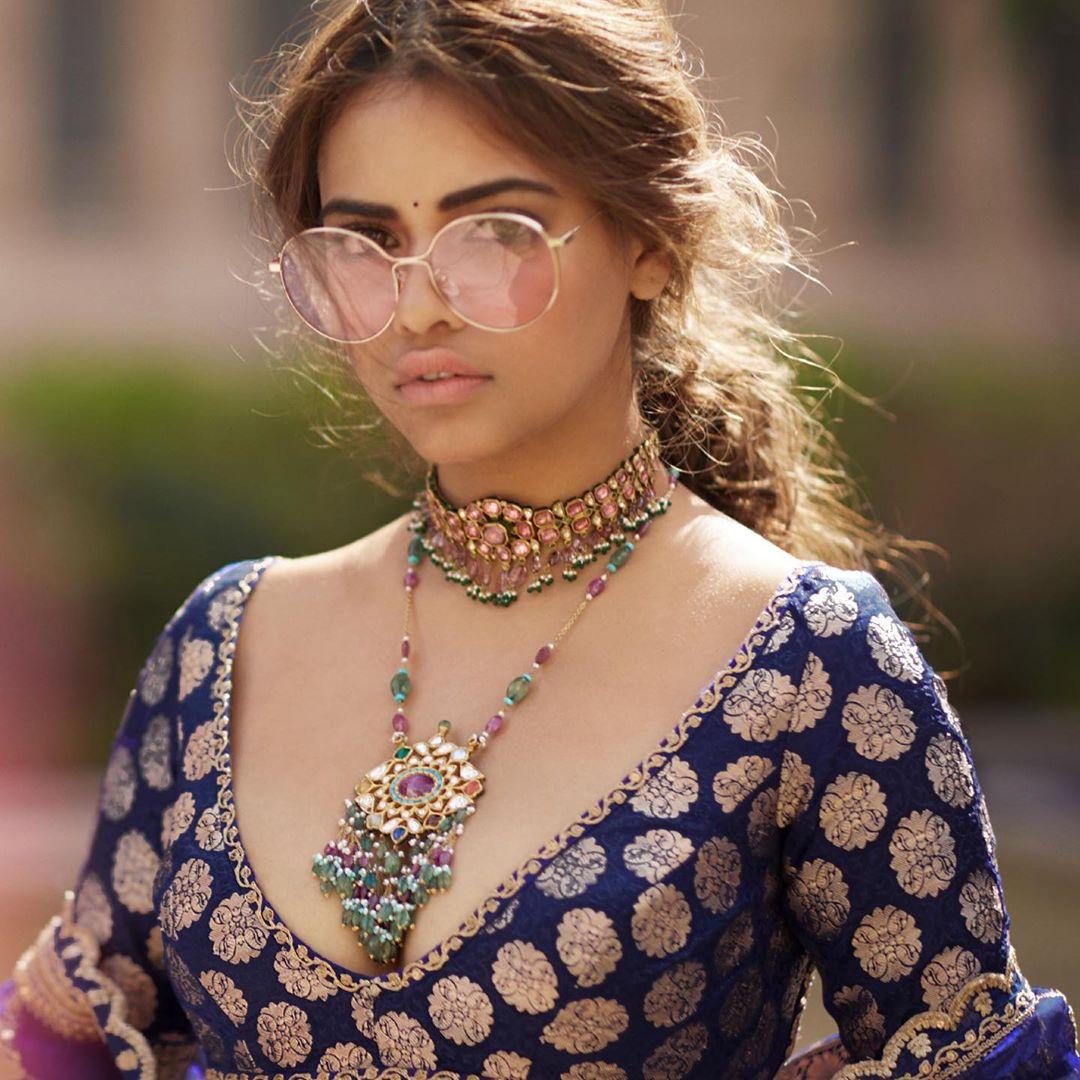 Image Courtesy: Sabyasachi Jewellery's Official Page
If you are looking forward to wearing Jadau jewellery at your wedding with a unique stone necklace design, we have not one but two necklaces you can check out. The first in a choker necklace with Morganite stones as well as many precious stones hanging from the necklace. The second necklace is full of stones; some gems some otherwise. The centre of attention, however, is an Amethyst gemstone in the middle of the design.
Diamond choker with sapphire stones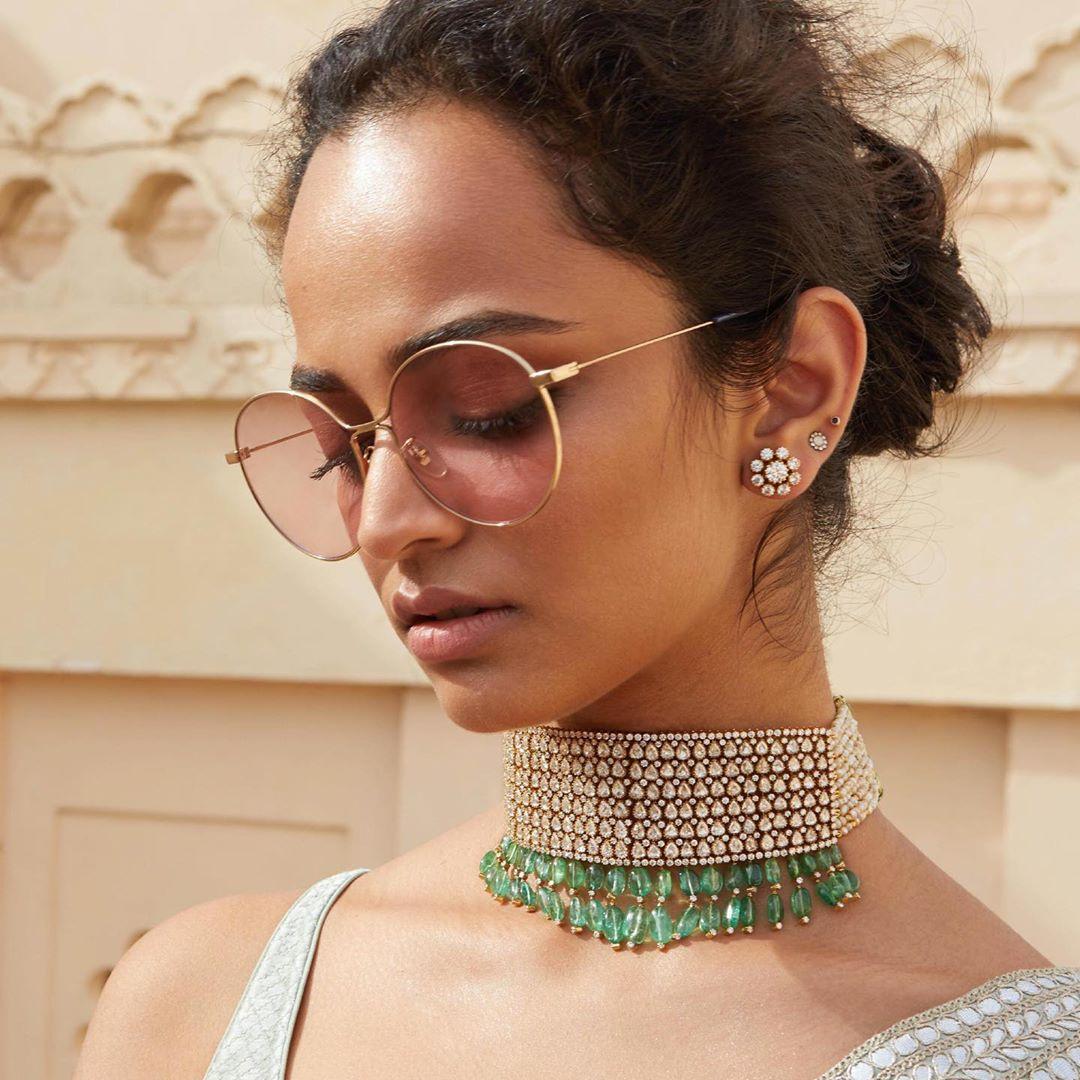 Image Courtesy: Sabyasachi Jewellery's Official Page
The next stone necklace design is a choker in diamonds with pearl chains at the back. Another unknown fact is that pearls are stones as well. Many people believe otherwise. This necklace is a diamond choker in which the stones are in the shape of leaves. Instead of a simple dori to tie the choker, this design has strings of pearls that tie at the back. What a brilliant design!
Multi-coloured stone necklace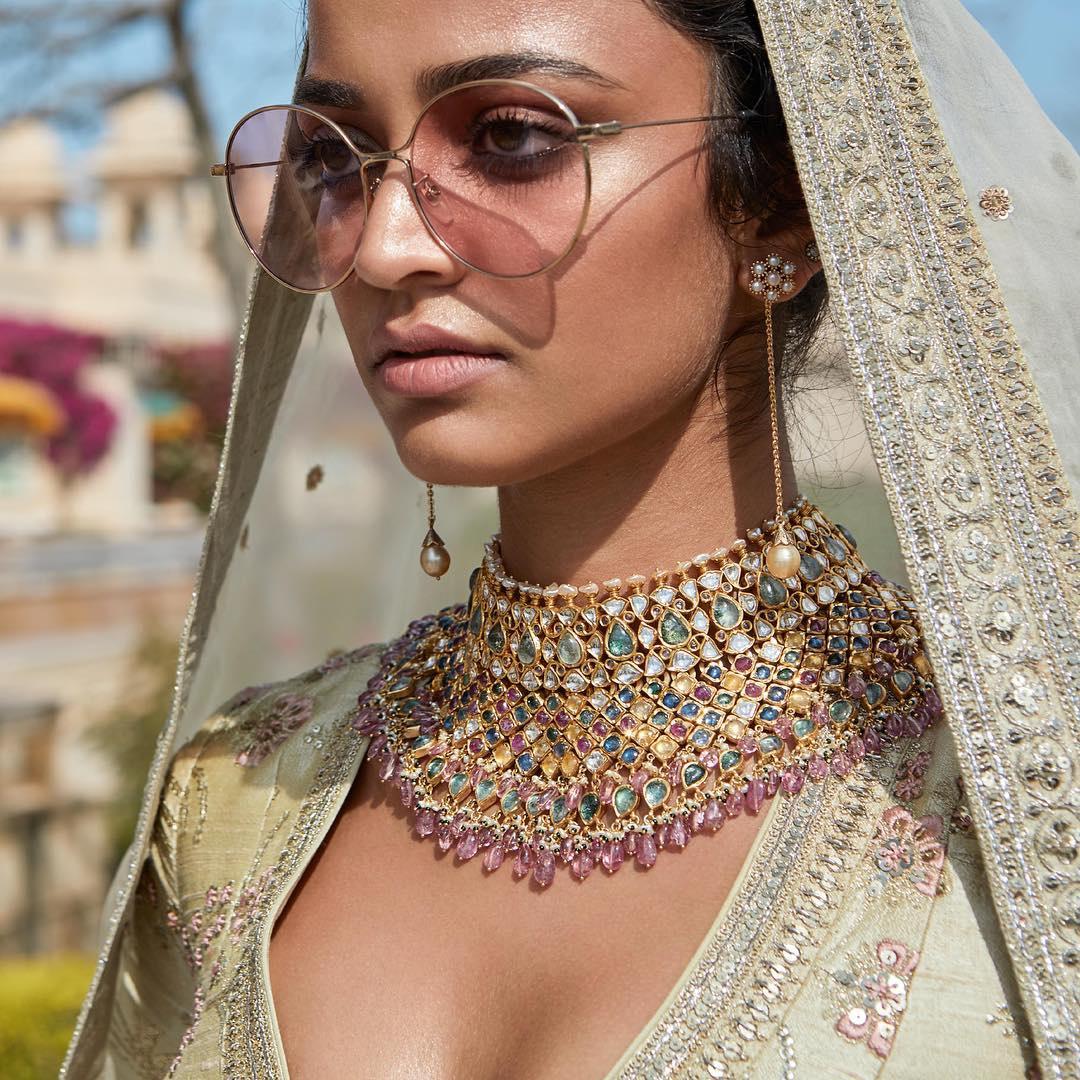 Image Courtesy: Sabyasachi Jewellery's Official Page
The second last stone necklace design in this list has many gemstones, some even not known to us. There are definitely some fancy coloured diamonds, morganites, tiny pearls and topaz. We could not identify the others but we are sure they all are precious stones in lavender and different shades of blue. If you know the name of any of these stones, do tell us in the comments below!
Diamond necklace with spinel gemstones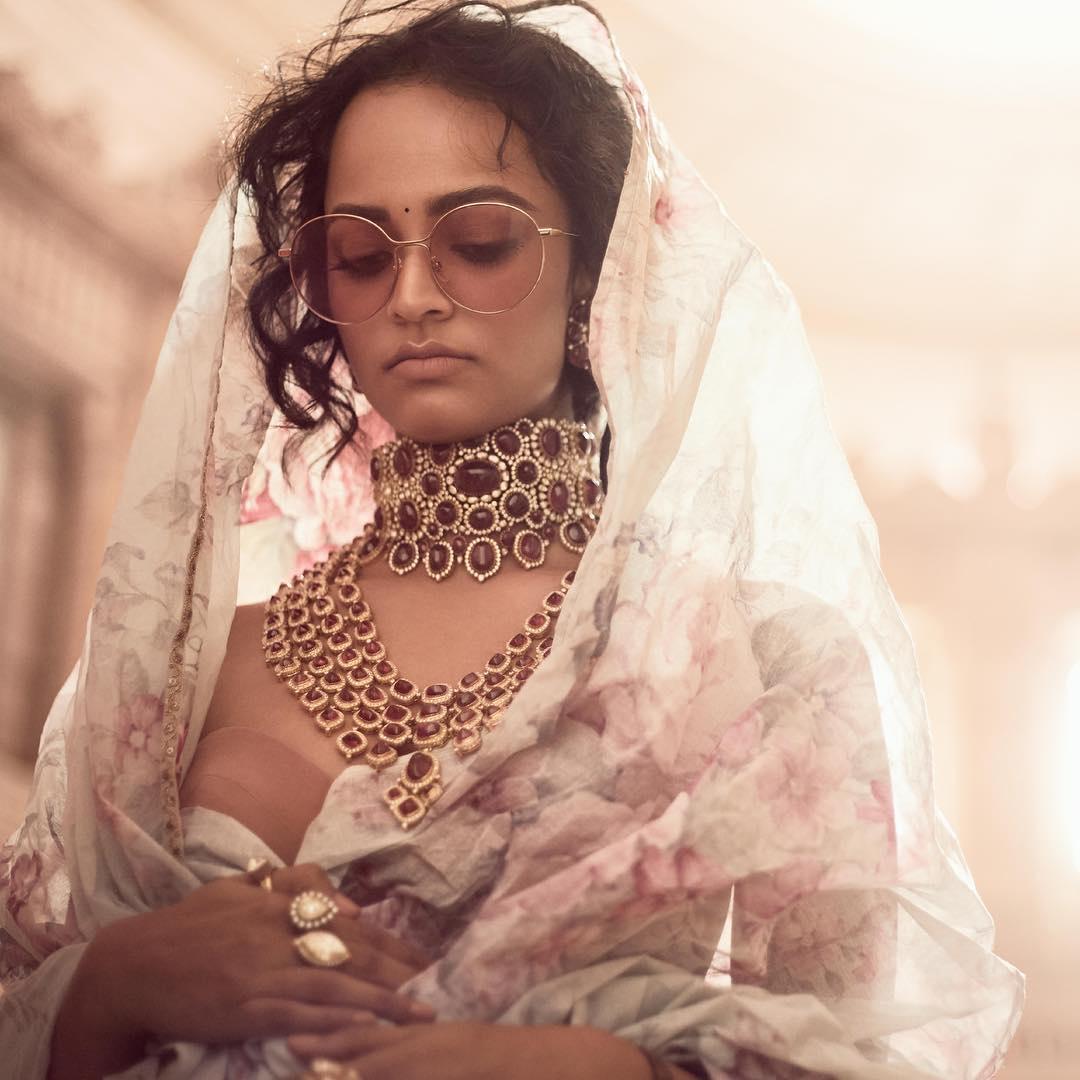 Image Courtesy: Sabyasachi Jewellery's Official Page
Last but definitely not in the least, this is a gold necklace set with Polki diamonds and spinel gemstones. It is referred to as the daughter of the rubies. However, spinel stones are rarer than rubies and bigger in size.
If you are looking for gemstones that add make your necklace the centre of attraction for everyone, spinel is the best in red stones. Instead of wearing both necklaces, you can also wear a single one, so that you wear the necklace and not the other way around.
We think we all have learned a lot about stones today. Now, you are fully ready to go out and buy a stone necklace design of your choice instead of being stuck with something you do not like. Tell us your favourites in the comments section below!
Check out these jewellery stores near you!