Diamond Necklace Images to Inspire You to Flaunt the Bling
If you are looking for diamond necklace images and style tips on how to pair them with what, here is a guide that will surely help you.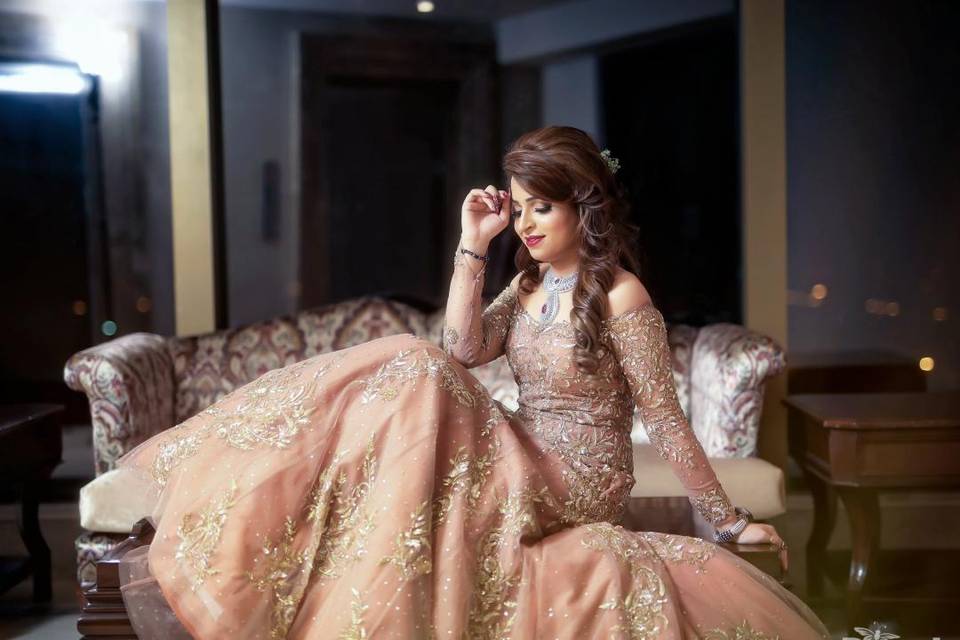 When it comes to bridal jewellery, especially your necklaces, most brides prefer gold jewellery. It need not be gold completely as it can be a necklace with a mix of gold and other stones. However, one cannot deny the fact that diamond necklaces too, are extremely popular with brides, even more so for ceremonies like the Reception and Engagement.
When you look at diamond necklace images, you may notice how the necklaces made completely of diamonds go with western wear and how a mix of diamonds and other stones go with slightly traditional clothes. While the bigger stones are generally unpolished, the smaller stones are finely cut and come with a bit more detailing in the design.
Once you go through these diamond necklace images, you will have a better idea on how to pair these stunning necklaces with your wedding outfits.
Uncut Diamonds With Pearls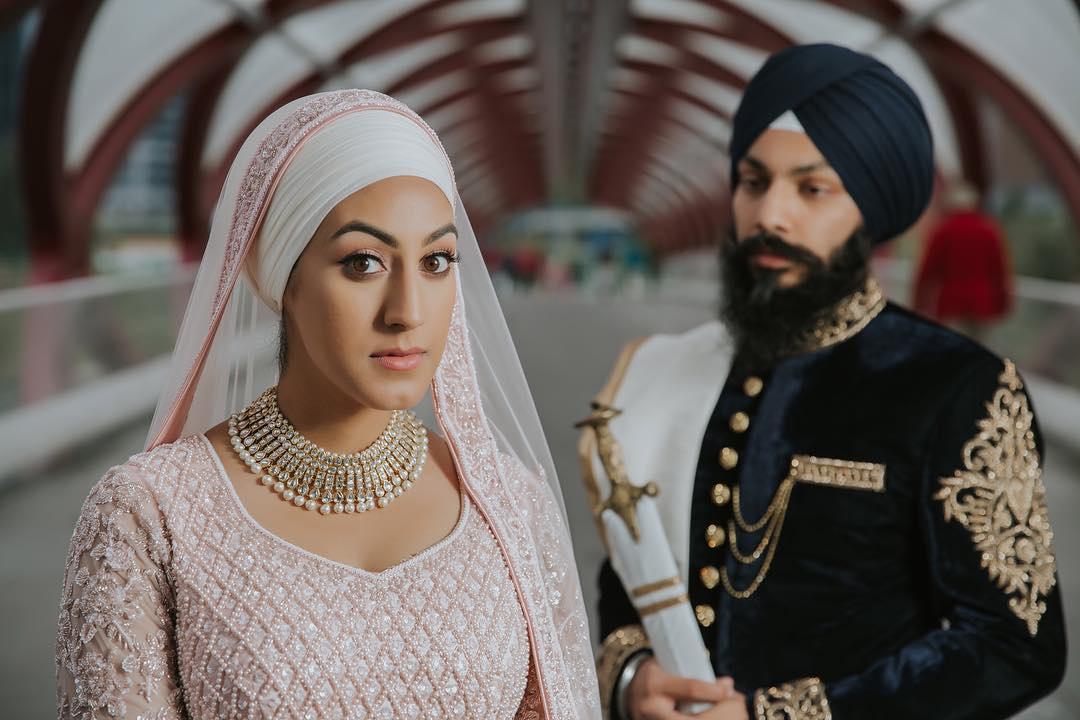 Image Courtesy: Dreambox Creations
A beautiful and simple design with multiple uncut diamonds in gold casings, this necklace gets a lot more beautiful with the touch of pearls in it. This necklace becomes ideal for you in cases where you want a simple look. The traditional Punjabi brides, who love to go the minimalistic route, always opt for such looks, as it looks plush, elegant and simple at the same time.
An Absolutely Stunning Necklace Piece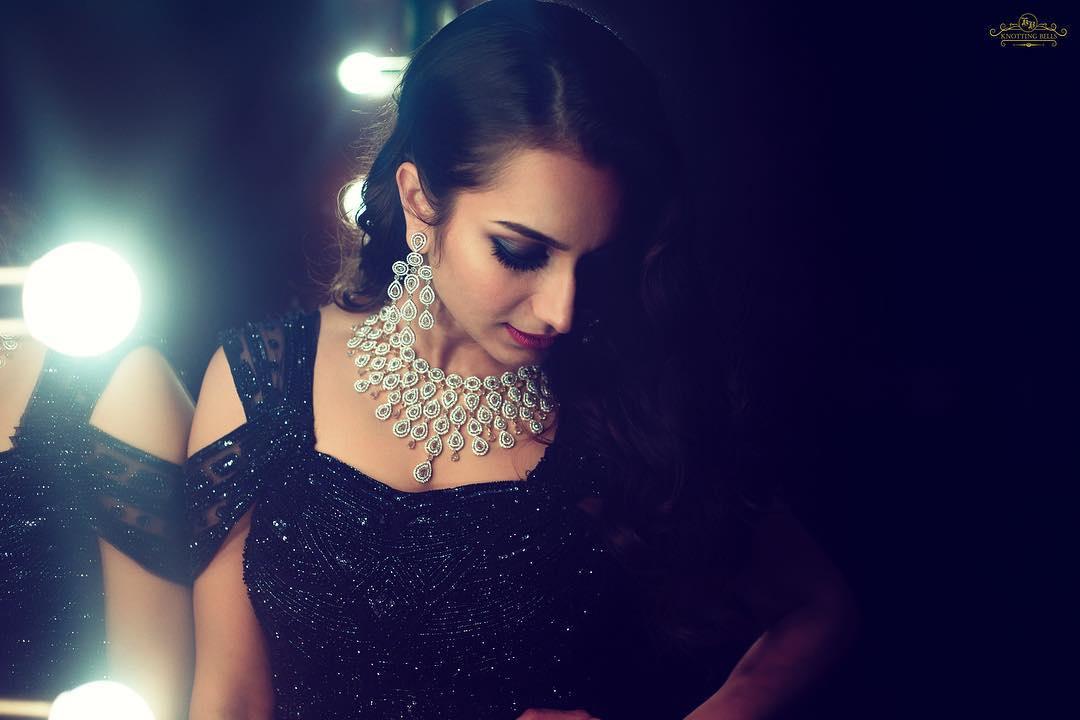 An absolute stunner when it comes to diamond necklace images, this beautiful necklace has multiple layers of diamonds studded in the style of leaf motifs. Such sober designs give you an elegant and posh look, making it ideal as a reception dress. The best part about this design and cut is that it can go well with multiple colours like black, dark green, red, purple or maroon.
The Perfect Use of Big Diamond Stones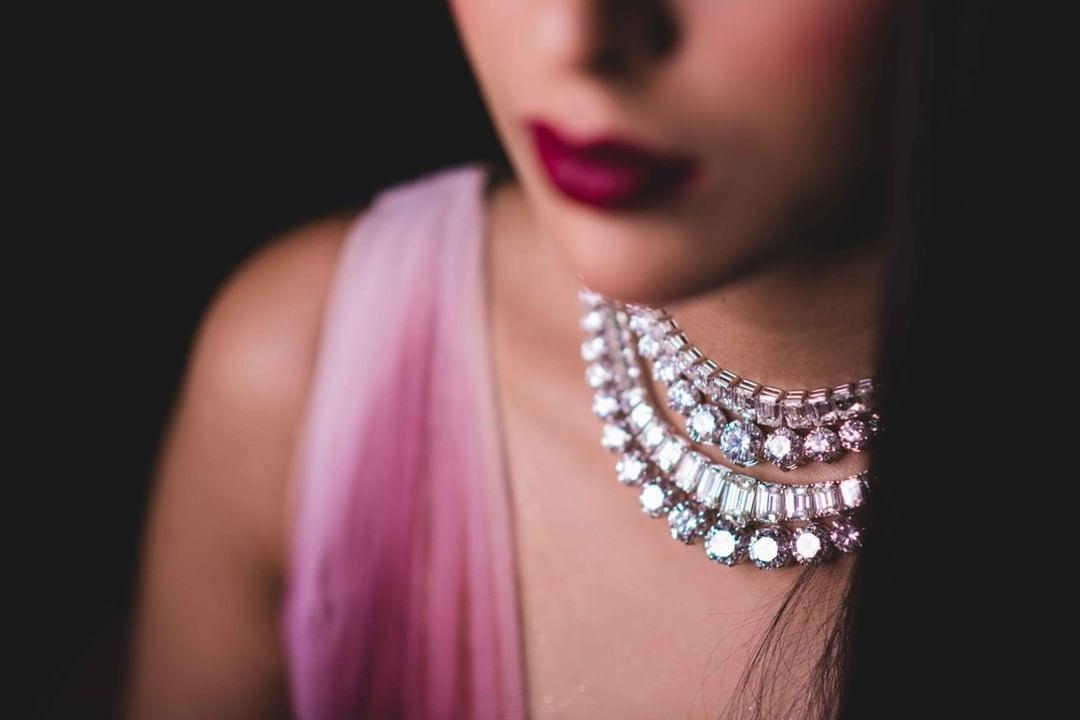 A beautiful example of diamond necklace images, the necklace you see over here shows you how unpolished big diamonds look great. However, you need to note one thing that such big stones only look good when it is a short necklace. You may wear such a design with gowns and dresses as it would not look that great with traditional outfits.
Finely Cut Diamonds and Emeralds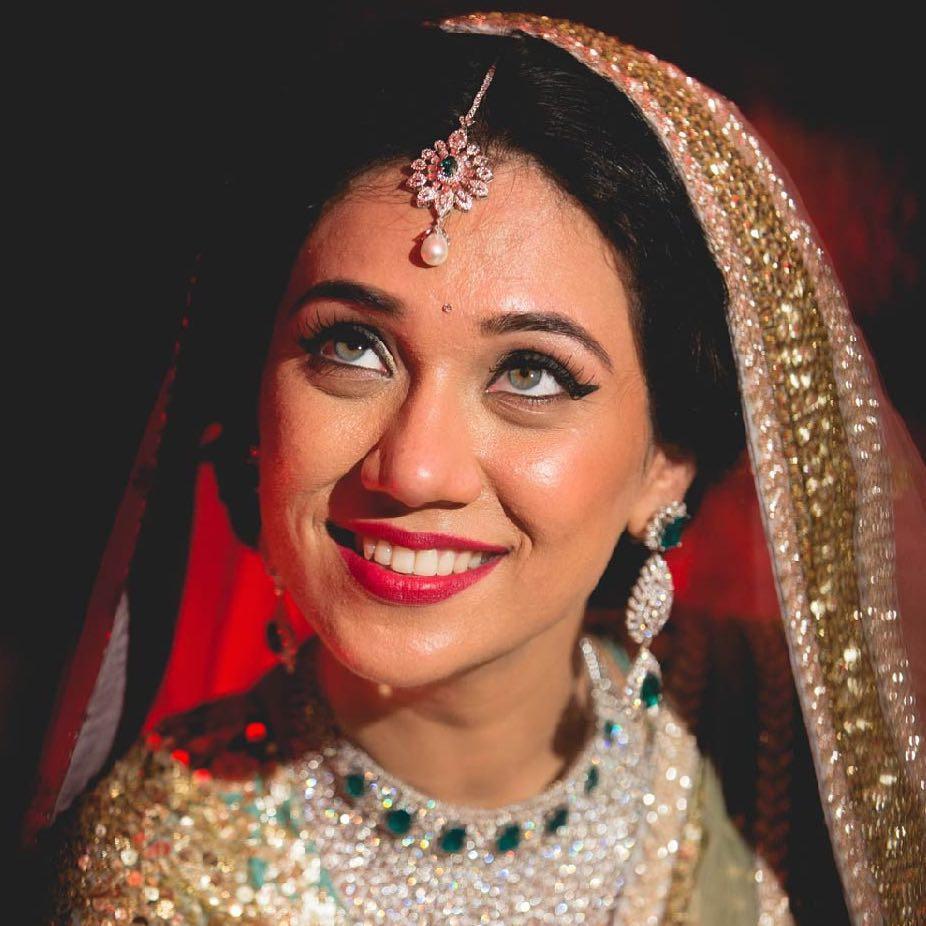 A heavy bridal set with big emeralds studded on it makes this an ideal choice for an attire heavy with embroideries. Since the stones are so big, they can easily go with the traditional outfits. The continuous use of finely cut diamonds make this necklace set incredibly attractive and the bride look so pretty as you can see in this example of diamond necklace images.
An Elaborate Necklace With Uncut Diamonds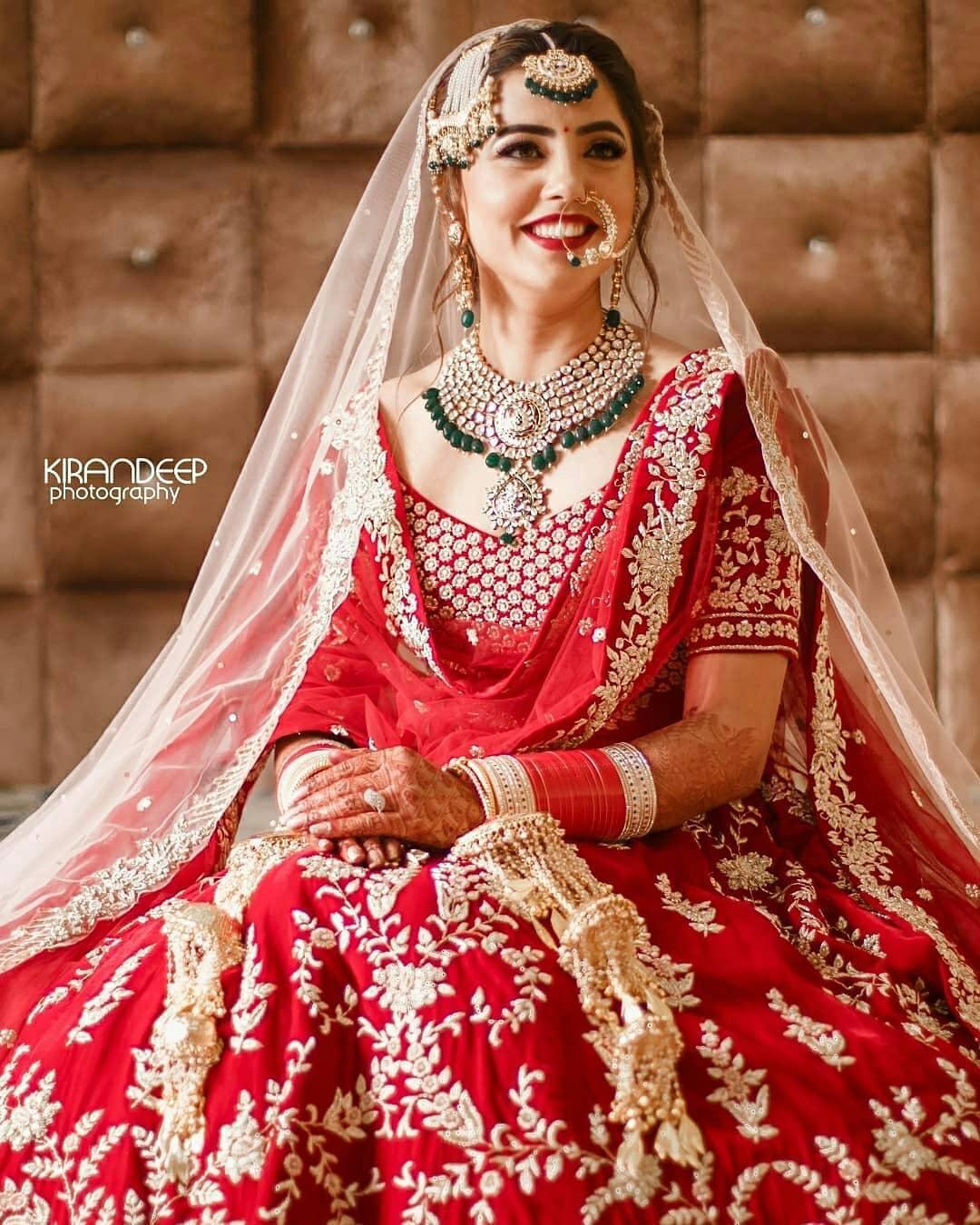 Now here is an example of diamond necklace images that shows you how gold and diamond can be used together in a way that looks just so perfect. The unpolished diamond stones and the gold casings for it is the way to go. Though it may look a lot like Kundan jewellery, it is the extra shine that the diamonds bring, even when unpolished, that makes this necklace so beautiful.
Another great thing about his necklace is how it can be used as your only piece of ornament around your neck and still look absolutely stunning.
A Stunning Necklace With a Purple Stone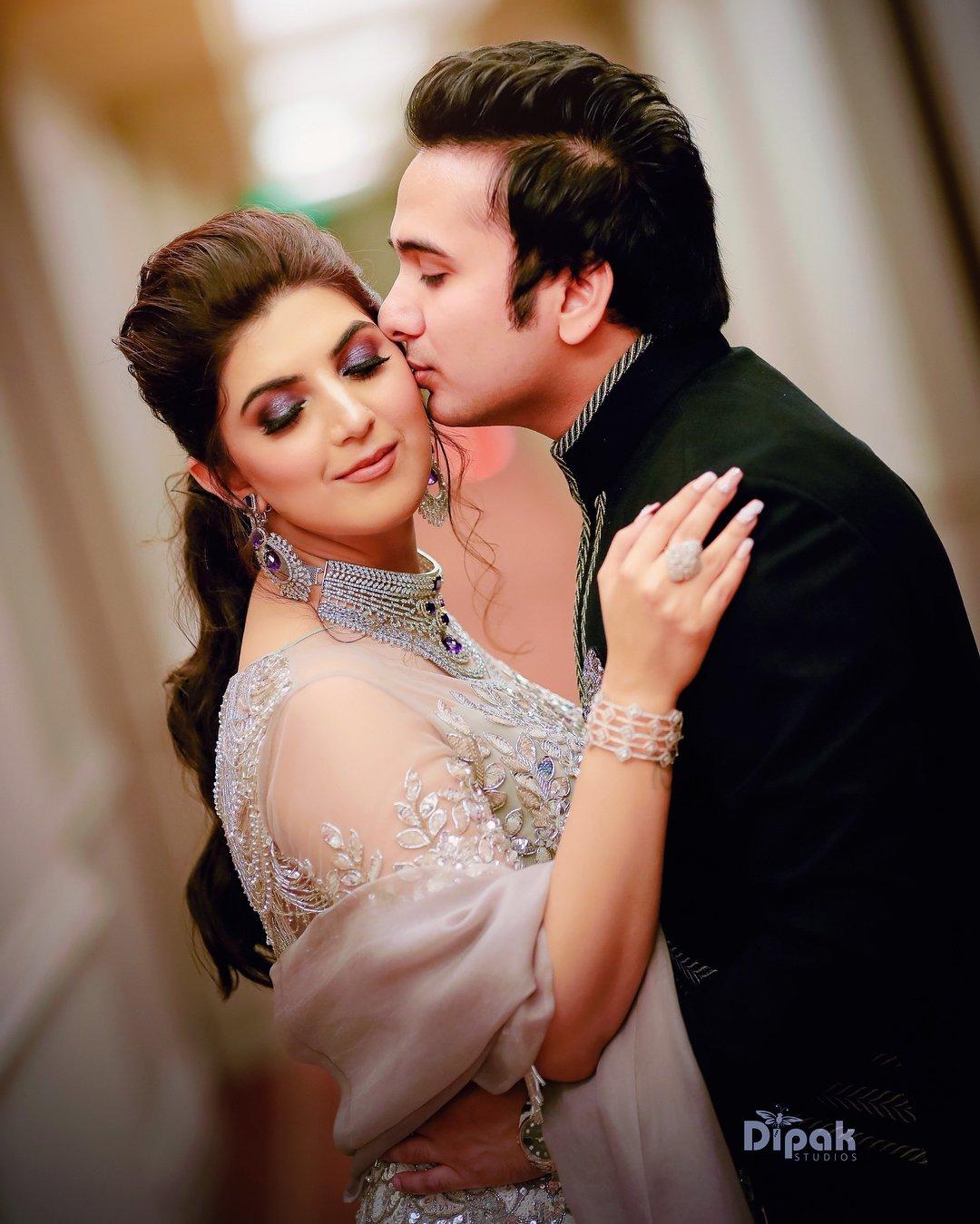 As seen in this example of diamond necklace images, the stunning necklace is ideal for you to wear with a dress or a wedding gown. The purple stone allows you to wear with a dress having a shade of purple in it. Another approach you can take is to wear it with a contrasting colour or a tone that is lighter than the dark purple. There are many options in such cases.
An Exquisite Diamond Set With Emeralds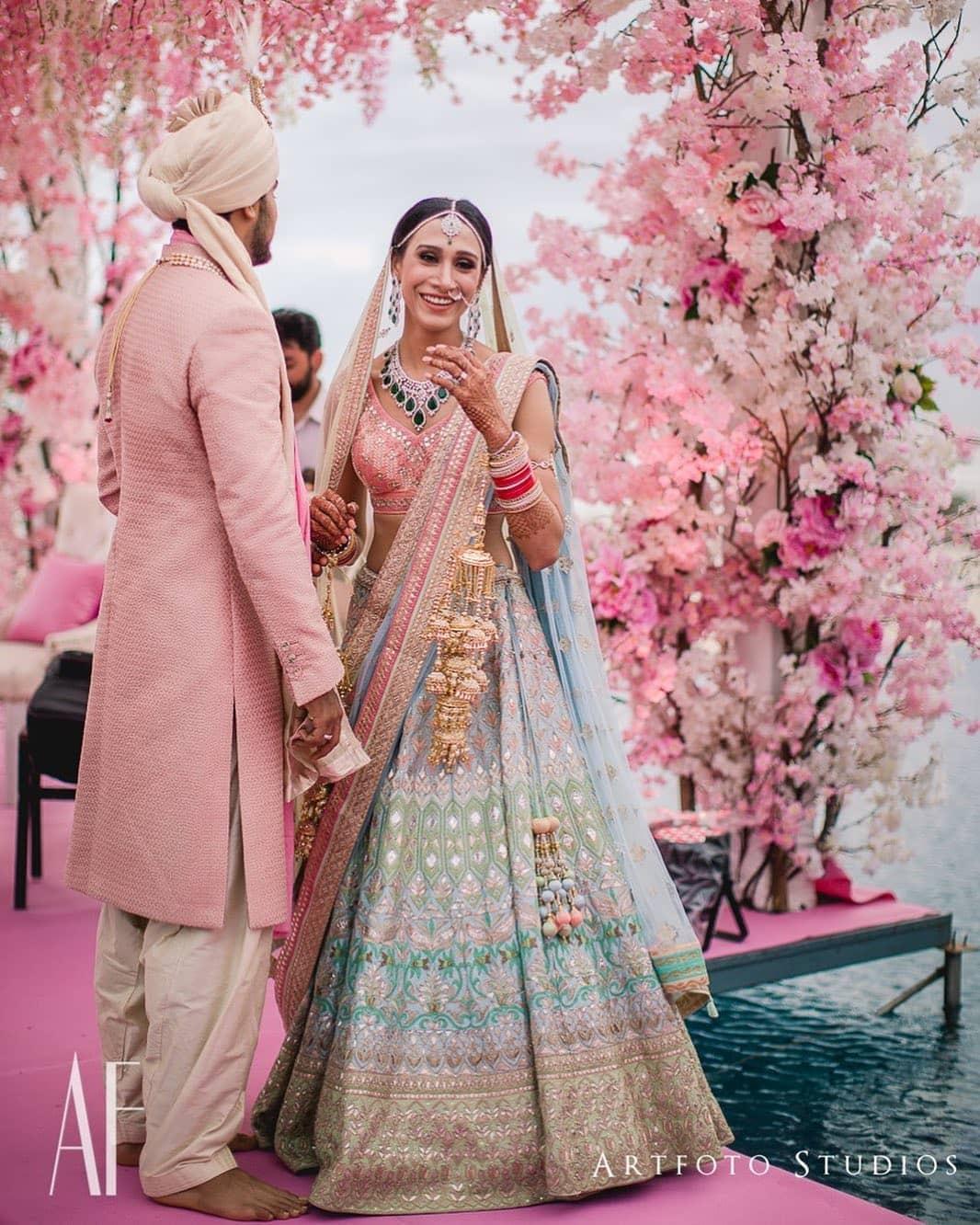 One of the most beautiful diamond necklace images, you can see how this elaborate diamond necklace makes the bride so incredibly pretty. However, you must have observed how the big green stones steal the show in this necklace set but you need to understand that it is the diamonds that make it look so beautiful and attractive to the eyes.
Beautiful Diamonds in Gold Casings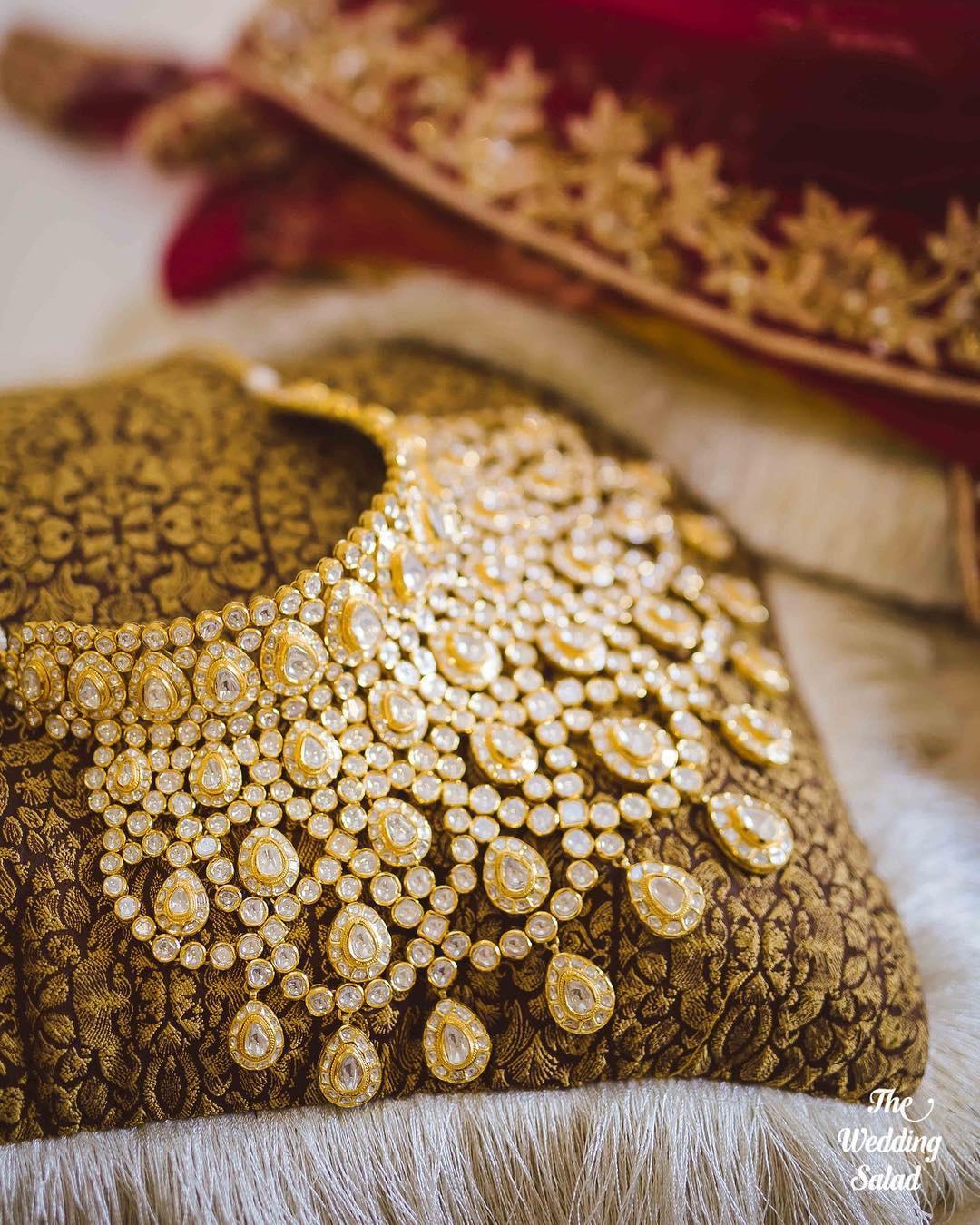 Here is an example of how unpolished designs can look absolutely great in a bigger size when compared to other stones. When you use diamonds for elaborate necklaces, you need to choose necklaces that have other precious stones as well. Gold casings for these diamonds, hanging emeralds, silver plate in the middle as a pendant are all the options you can explore as seen in this example of diamond necklace images.
You just need to make sure that your diamond set goes well with the attire you are wearing as they don't go well with all shades of colours. Go for finely cut diamonds if you are looking for intricate designs but for unpolished diamonds if you want a slightly elaborate design.
Check out these bridal jewellery stores near you!