Small Gold Necklace Designs Ideas To Complete Your Bridal Look
Gold jewellery is classic and will always be. Here are some small gold necklace designs for different occasions.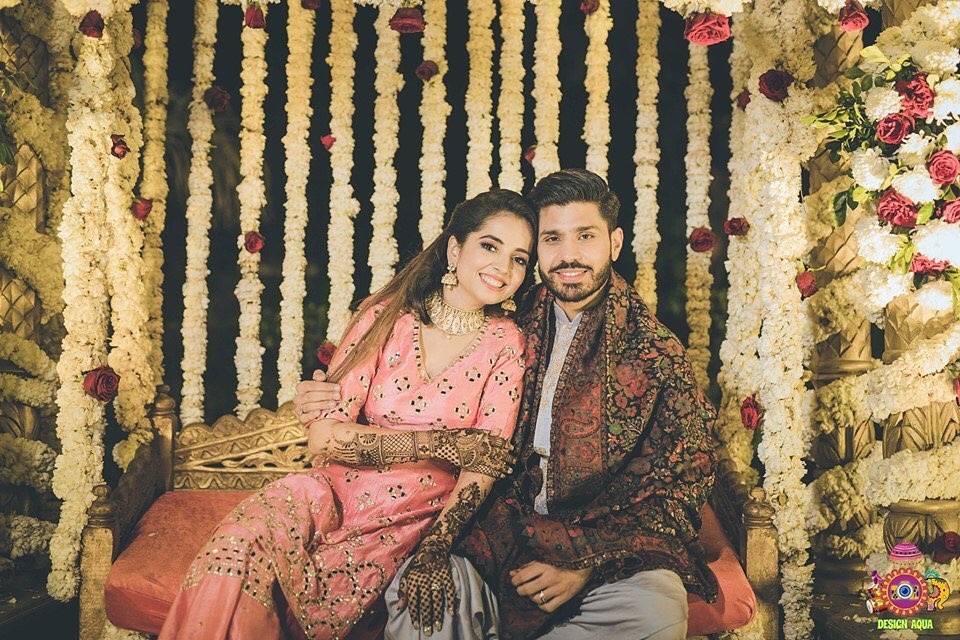 There are some things that can never go out of fashion, especially for a bride - sarees, the colour red and wedding jewellery gold. Every bride has her own fashion sense and she tweaks these classics in her own little way, but they still remain an essential part of her married life and wardrobe.
Some brides wear traditional sarees, while some opt for really fashionable designer silk sarees. The same goes for incorporating the colour red in their wardrobe. While some go all out with red outfits and makeup, others just apply Sindoor and that does it for them.
Similarly, some brides want to wear really big and elaborate gold Rani haar necklaces on their wedding day, while the others suffice with simple chokers or small gold necklace designs. Then again, everybody has a different definition of small and big. One thing that stays the same for all kinds of small gold necklace designs is that they are very versatile and most of them will go with everything.
Since we know how confusing it can be to pick the right kind of jewellery for a bride, we have collated a list of various small gold necklace designs for different types of brides and occasions. While some of these small gold necklace designs are perfect for your wedding day and other functions, some are just right for everyday wear of a millennial bride. Having at least one small gold necklace is a must for every bride, so take your pick.
1. Choker magic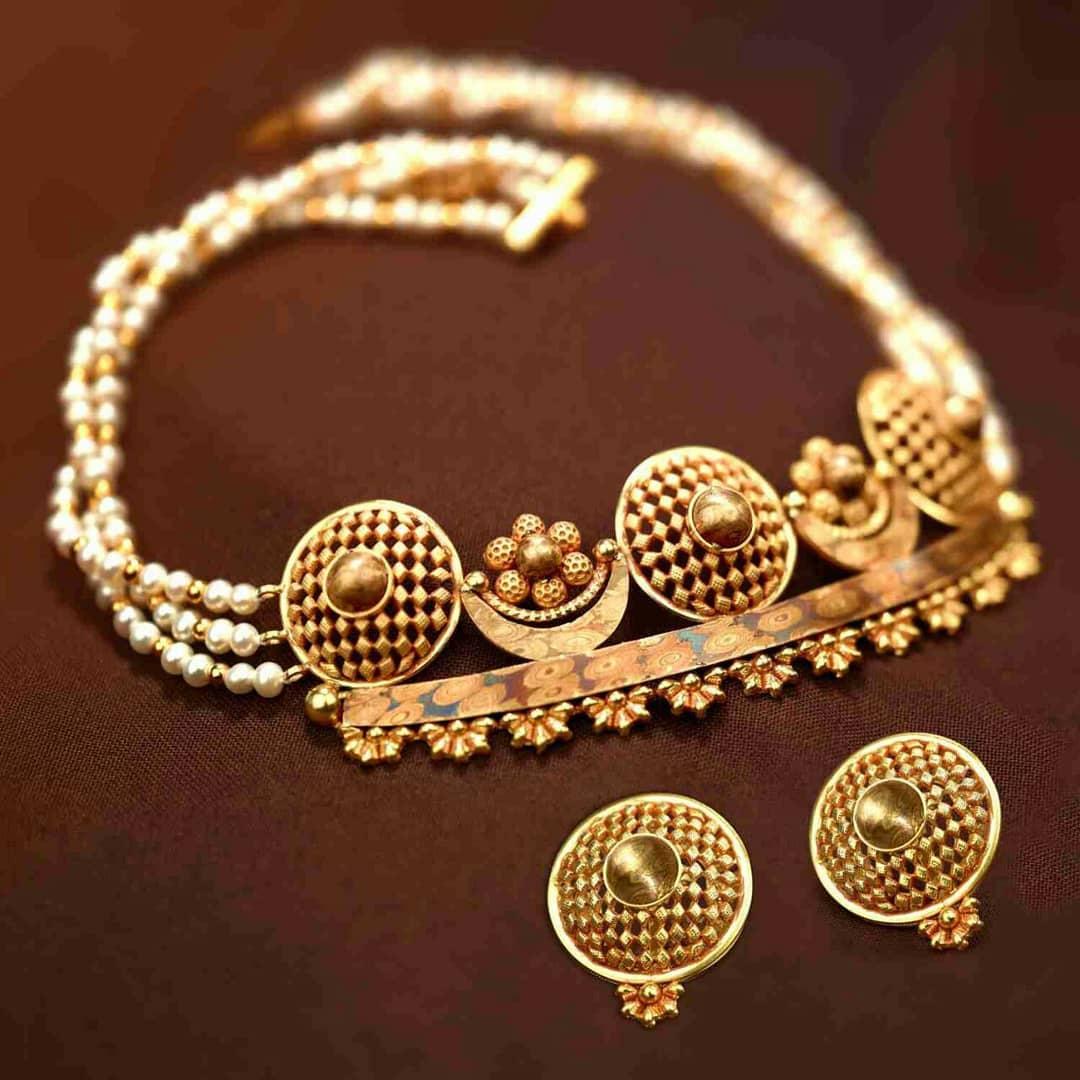 Choker necklaces are just the right mix of modern and traditional designs and are thus a favourite amongst brides. When it comes to small gold necklace designs, choker necklaces are a great option. They look great with Lehengas, sarees and even suits, all kinds of traditional attires essentially.
The next best thing about these small but elegant designs is that they can be paired with other jewellery pieces if you want to add a little more to your look. You can add a layered necklace with it on your wedding day and wear it alone on other occasions.
2. Intricacy at its best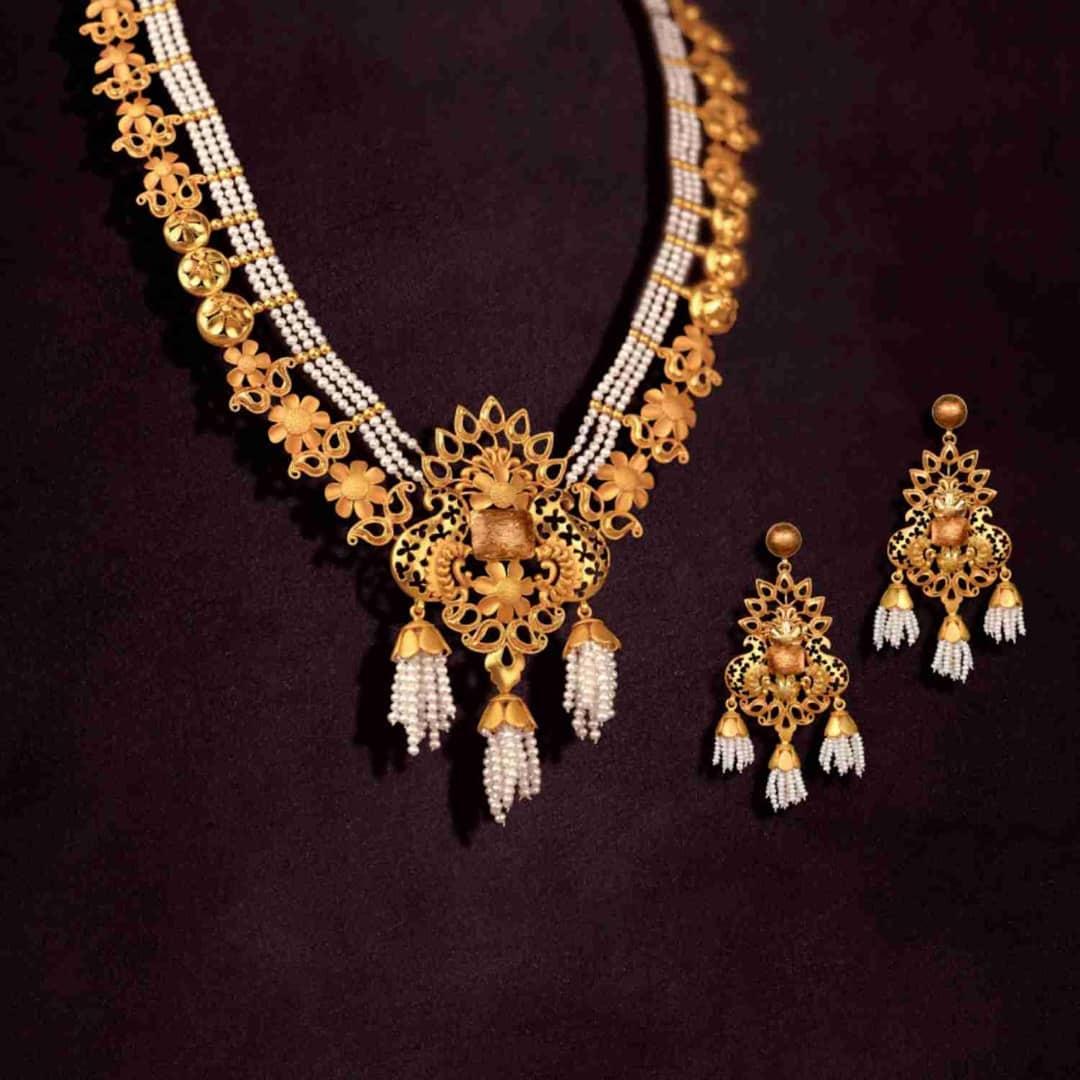 Another one of those beautiful small gold necklace designs that we just fell in love with, this gold and beads necklace is just right for your wedding day. If you are someone who doesn't believe in going OTT with her jewellery, outfit or makeup on her big day, then this is the design for you.
It is absolutely perfect for a day function.
3. Encrusted glory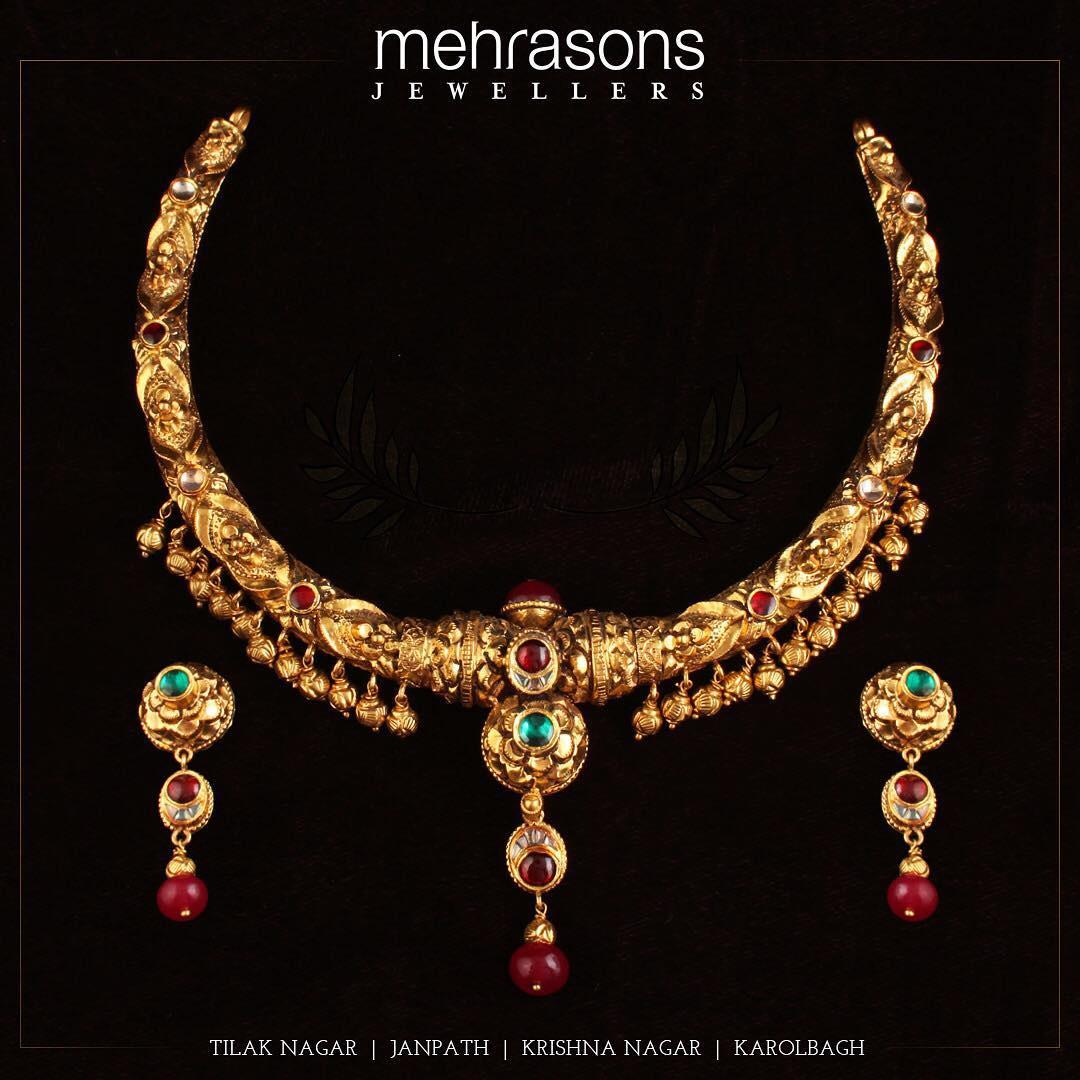 A very small but a very royal-looking necklace design, this gorgeous piece is just right for all the princesses out there. Pair this stunning piece with your wedding attire or mix-and-match it with your Sangeet look and trust us, all eyes will definitely be on you.
You can also pair it with a suit or saree for one of your post-wedding functions and it will look amazing still.
4. Hey stunner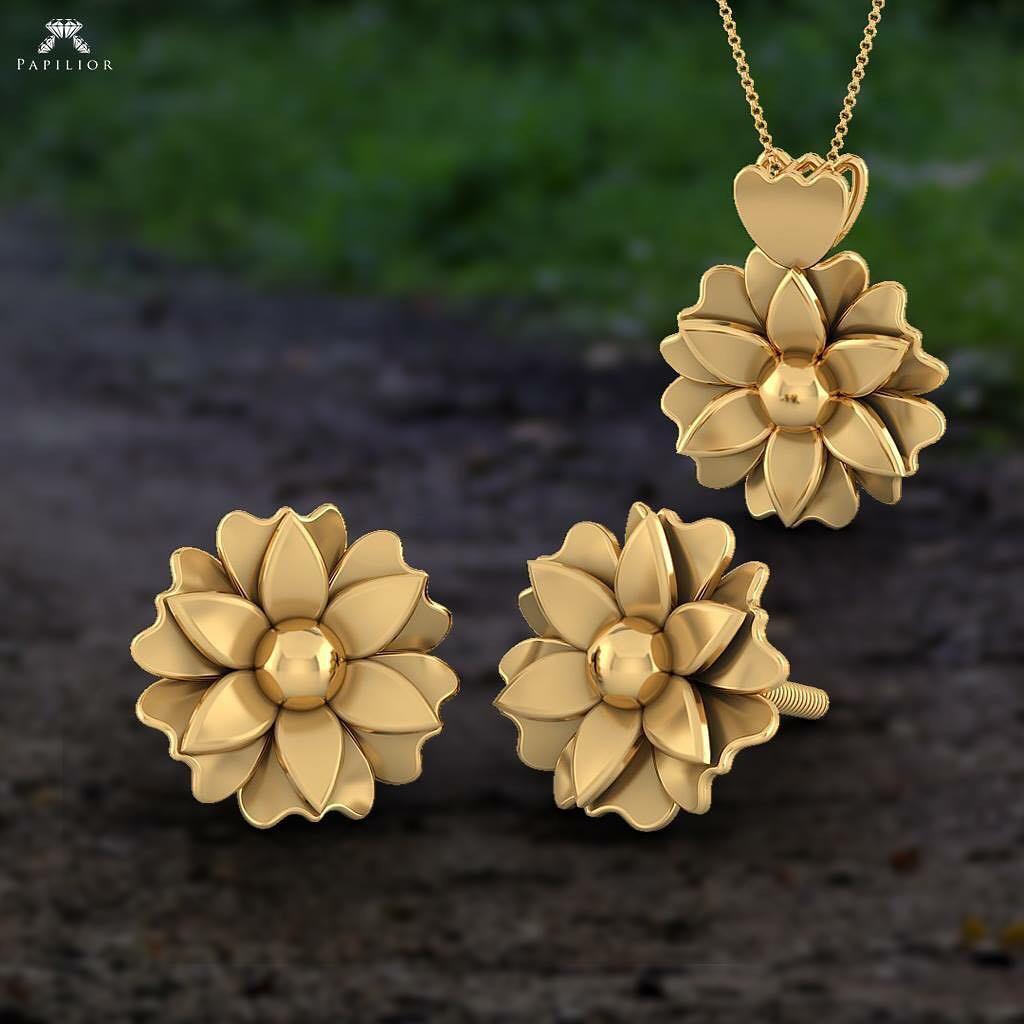 Image Courtesy: Papilior
Now, now! We know that this is not exactly an elaborate piece, but that doesn't change the fact that it is one of the most gorgeous small gold necklace designs that we have ever seen. Necklace designs are not only those festive and functional pieces that you wear at your wedding and then store away in a safe.
They are also all those tiny trinkets that you as a new bride can wear every day - be it at home, on a lunch outing or even to work. And this is one of those designs.
5. Floral magic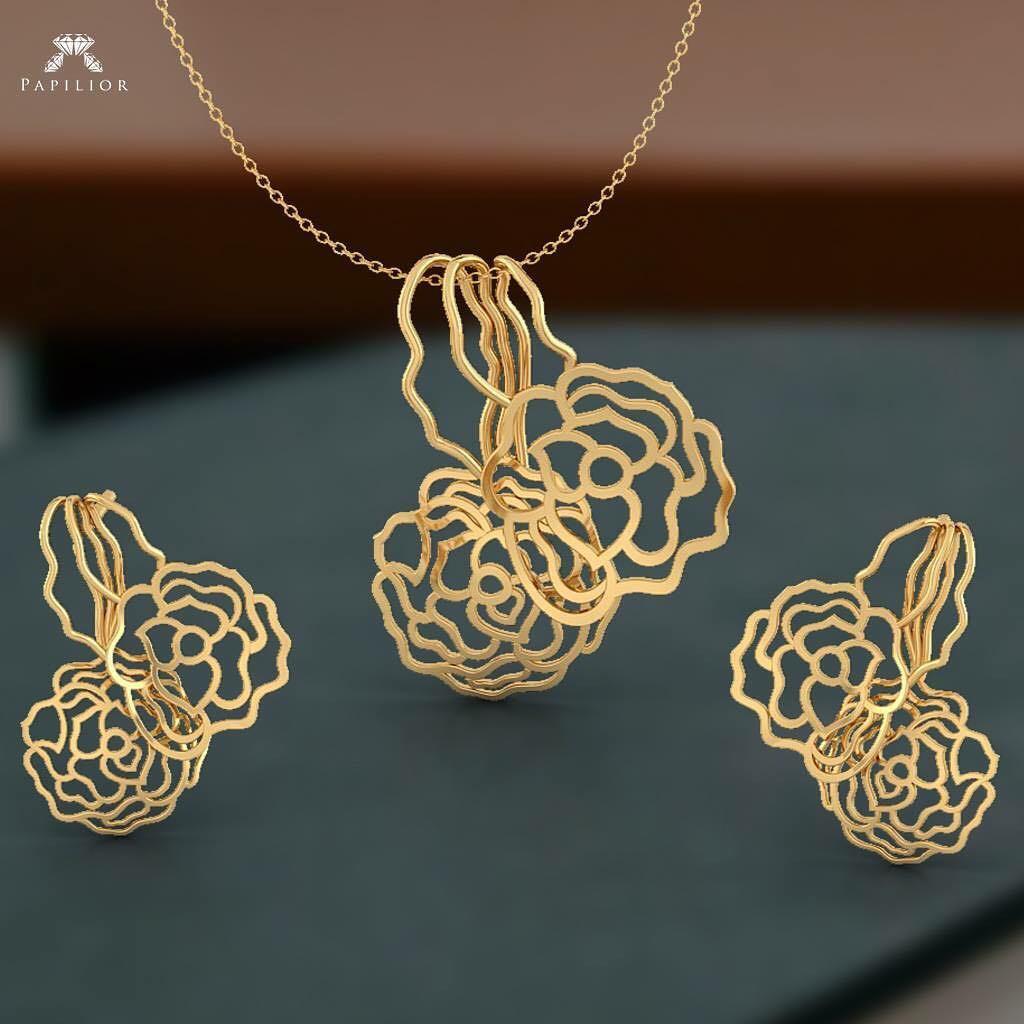 Image Courtesy: Papilior
Isn't this modern design just so beautiful? It is not only apt for work as well as casual wear but also captures the essence of the modern Indian bride perfectly.
Since it is such a small and cute necklace design, it will not cause any nuisance for you and you will easily be able to wear it without an issue in Summers as well as Winters. Just what a bride wants, right?
6. All that sparkles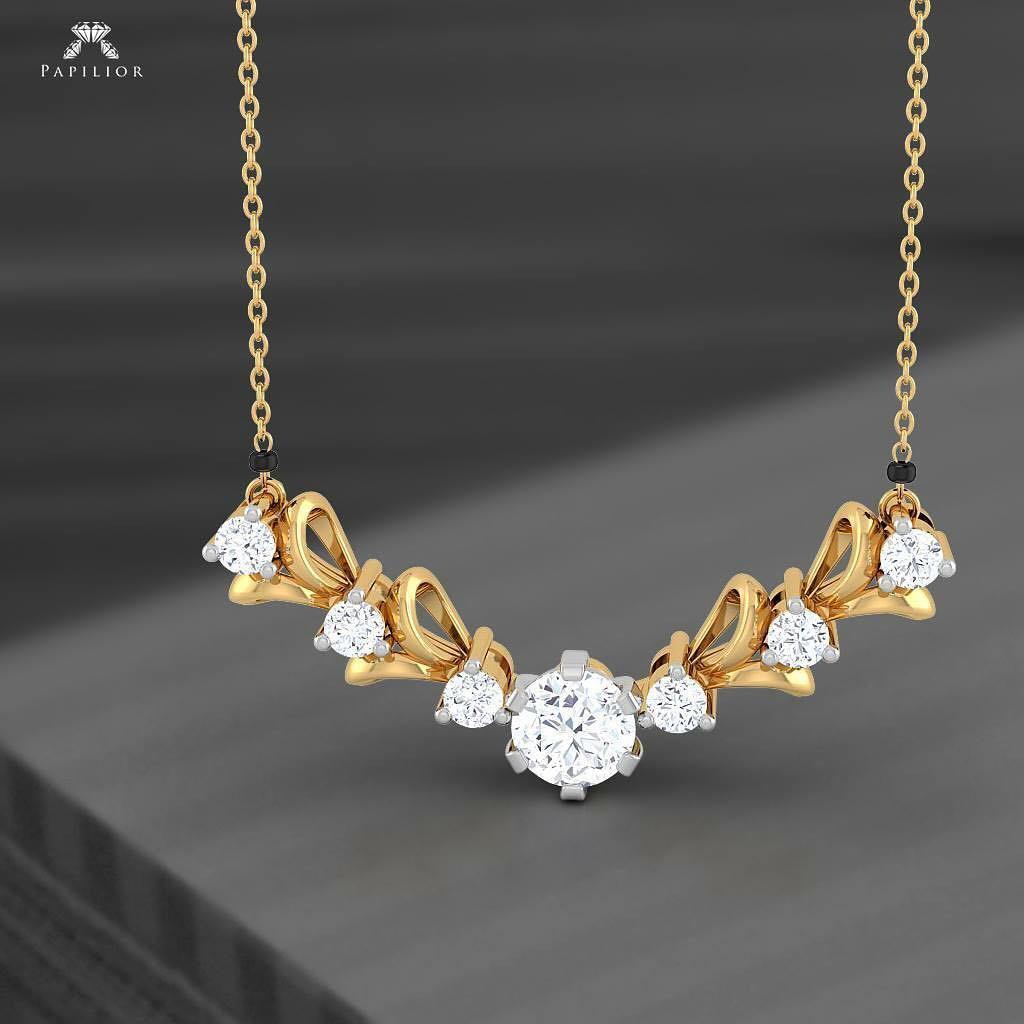 Image Courtesy: Papilior
When talking about small gold necklace designs, it will be very unfair to leave out the one thing that goes amazingly well with gold jewellery - diamonds.
This beautiful gold and diamond necklace is very minimal, elegant and perfectly appropriate for the modern brides out there, don't you think?
7. Small wonders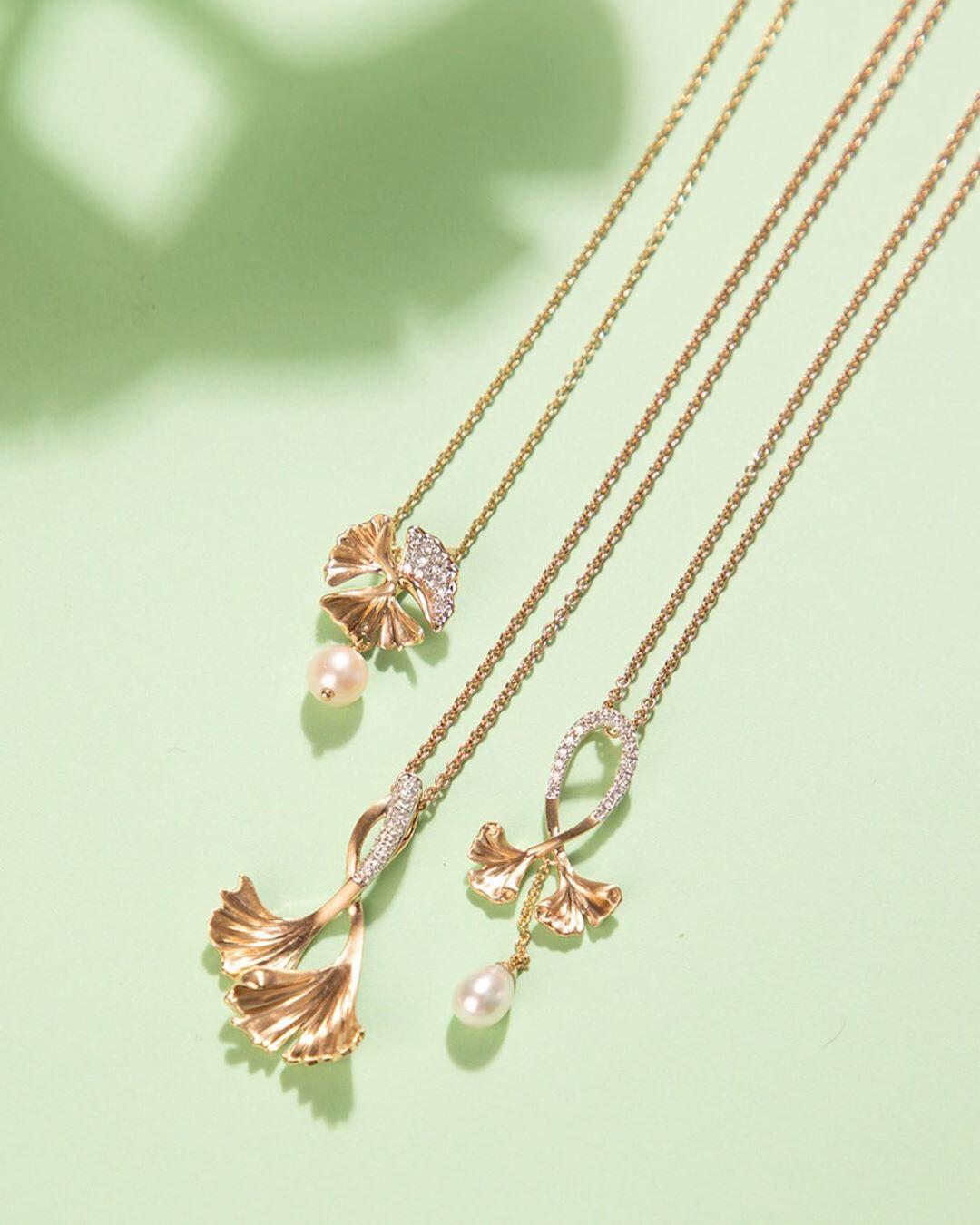 To be very honest, these are some of our favourite small gold necklace designs. We know what you are thinking. These are not so many necklaces as they are pendants, but that didn't stop us from adding them to the list here because look how pretty and how convenient for a bride to wear on a daily basis.
These will not only look great with your Indian outfits but will work wonders for your Western attires too. Double yay, much?!
We are in love with all these small gold necklace designs. We hope you got some much-needed inspiration and ideas for your bridal jewellery from them! These designs might not be as opulent as other items in your trousseau but you should definitely invest in them because you'd be able to wear them out more.
Which of these small gold necklace designs resonate with your personality most? Let us know in the comments section below!