Check Out These 10 Gorgeous Bangle Images for Wedding Events
Wedding bangles are a significant part of a bride's "Sola Sringaar". Check out some stunning Bangle Images for inspiration to complete the perfect bridal look.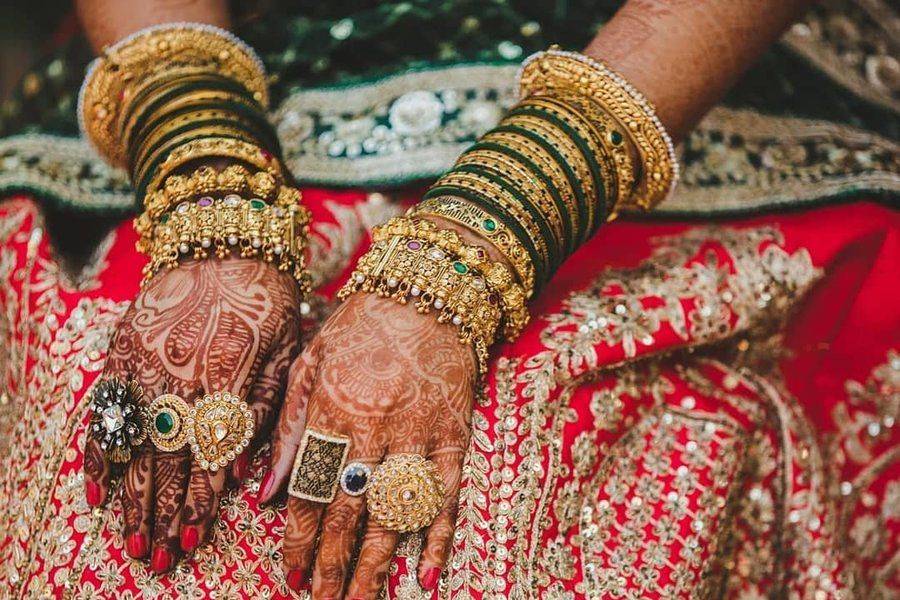 Whether they're the traditional gold stone bangles or the contemporary designer ones, bridal bangles always hold a special part in every girl's heart. Bangles aren't something that a girl needs, but something that she wants. Possessing hundreds of bangles in every colour and shade in the palette is every woman's most loved dream. From silk thread bangles to artificial bangle set, there's nothing called "too many bangles" in a woman's collection! So check out some stunning bangles images that you too can add to your jewellery box and flaunt with pride on every wedding occasion!
Colourful Broad Bangles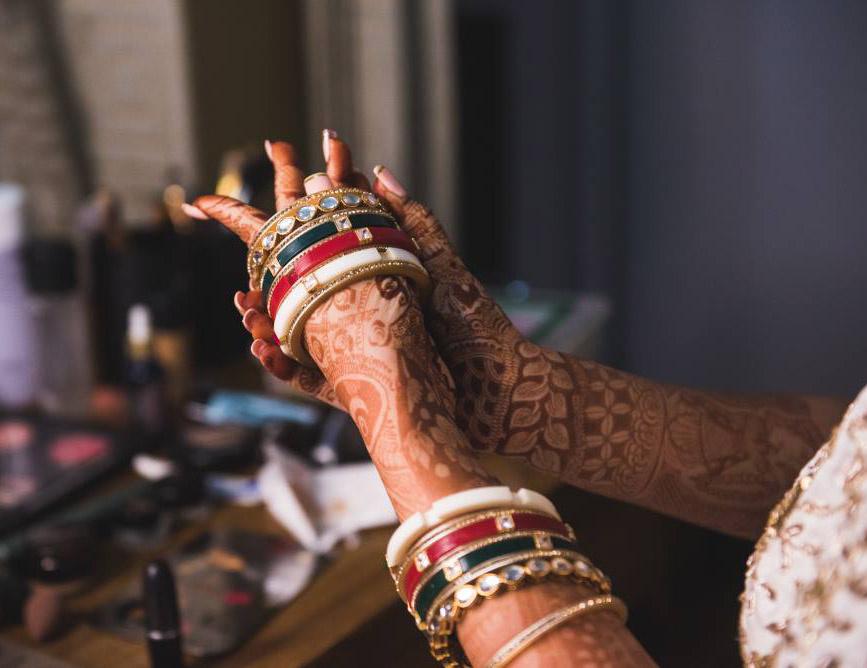 If you're a fan of thick plain bangles in solid colours (like red, green, white), this bangle's image will surely catch your eye. Lakh bangles are made of a single stone and don't have any engraved work on them. The striking feature of these traditional bangles hailing originally from Rajasthan is its bold beauty. There are mirrors and glasses fixed on the surface to make them look glitzy & glamorous. So, if you're having a Rajasthani wedding, and would love to flaunt some traditional ornaments, you must try sporting Lakh bangles!
Pick the classic Red & Gold combo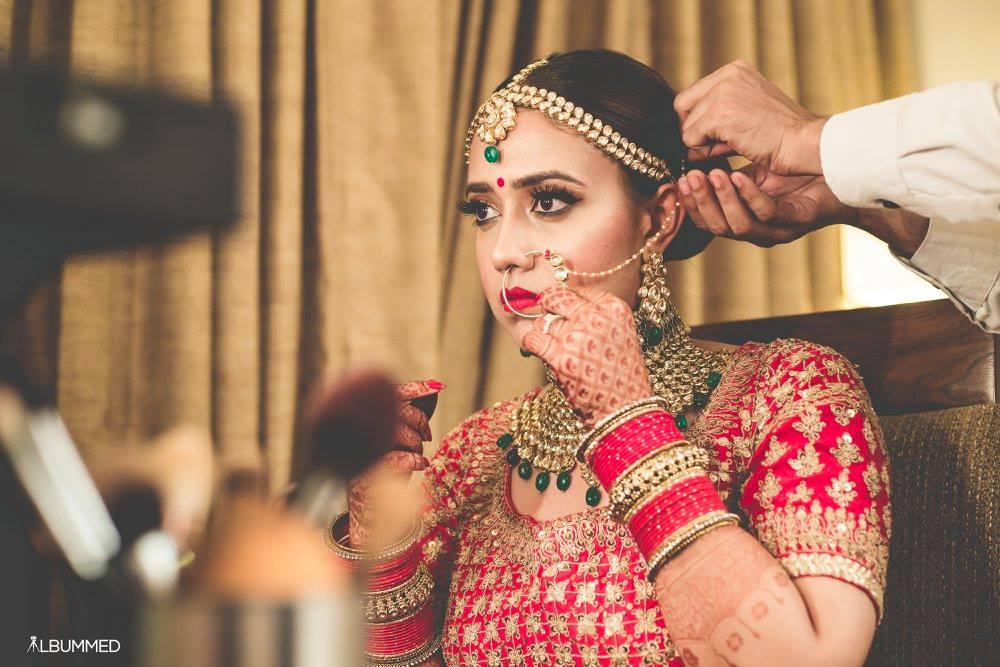 The combination of thick gold bangles (or Kada) with blood-red glass bangles is one of the quintessential bangles images you'll see on bridal magazines and wedding albums! The richness of gold and the serenity of red makes these bangles one of the most loved choices among brides. You can go for glass bangles for the red ones and arrange your set by including gold with one or two different thicknesses.
Dainty set of Turquoise & Silver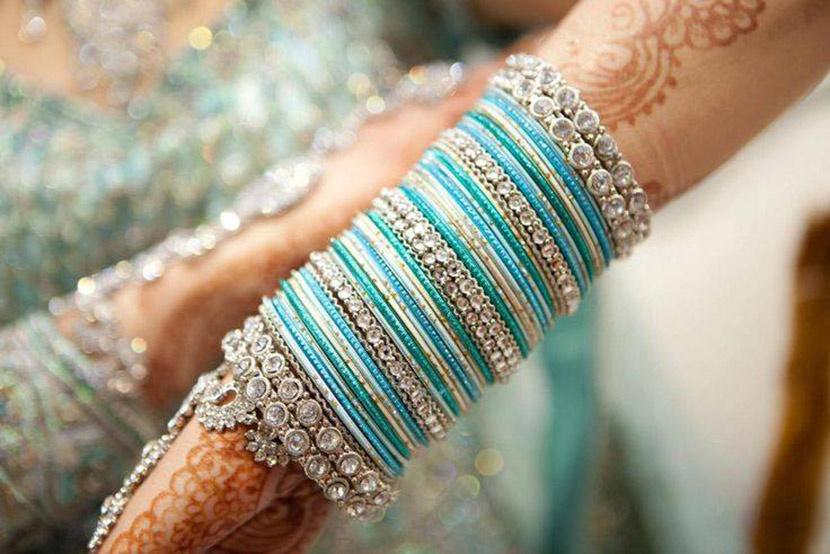 Mix and match the turquoise colour glass bangles with thin silver bangles to match with your blue lehenga. Ideal for a day event or a summer wedding, the bright turquoise and the stones will add an extra dose of sparkle on your bridal bangles.
Elegant Pink & Gold Bangles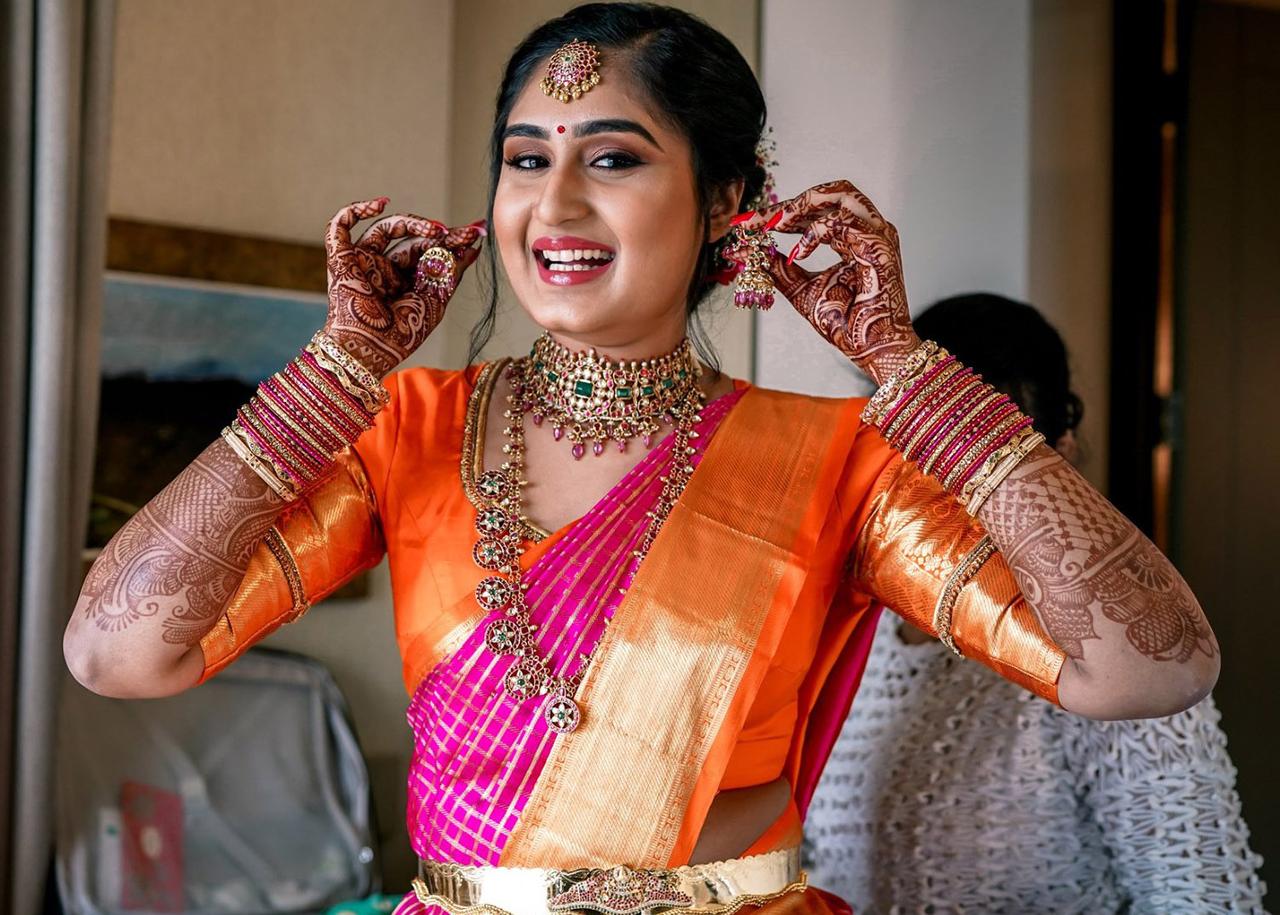 If you always end up buying pink dresses, pink salwar suit or pink sarees, you definitely have the "pink fever"! And your jewellery box isn't complete without a set of pink bangles too! Wear the combination of pink glass and gold bangles on your wedding, Mehndi, engagement or reception event along with matching gold Jhumkas. Complete the look with a golden maang tikka with pink stones on it.
Go Monochromatic with Gold Bangles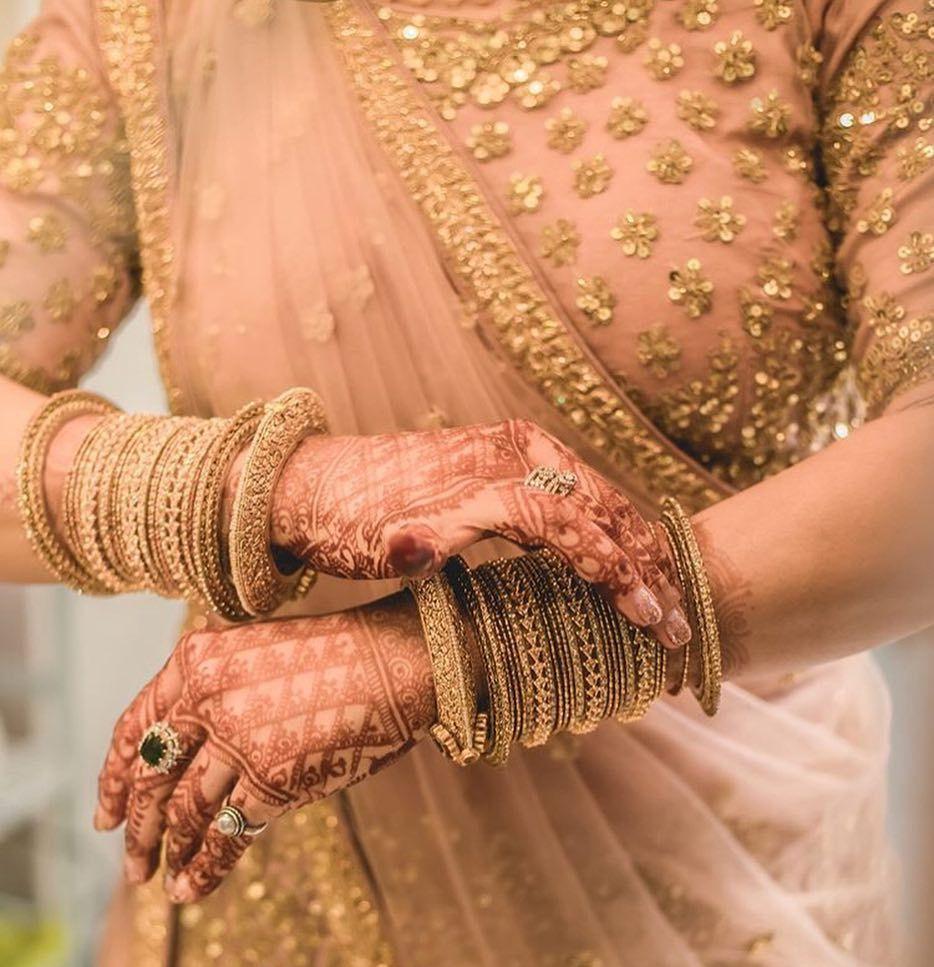 For gold lovers, here's some good news! Amp up your gold bangle collection with these glistening bangles. This is one of the bangles images exclusively for brides who love to go traditional when it comes to bridal jewellery. Whether it's a cocktail party, engagement or your reception dinner, you can almost never go wrong with a set of gold bangles! Drape a stunning kanjeevaram silk saree to go along with your gold jewellery.
Delicate Yellow Bangles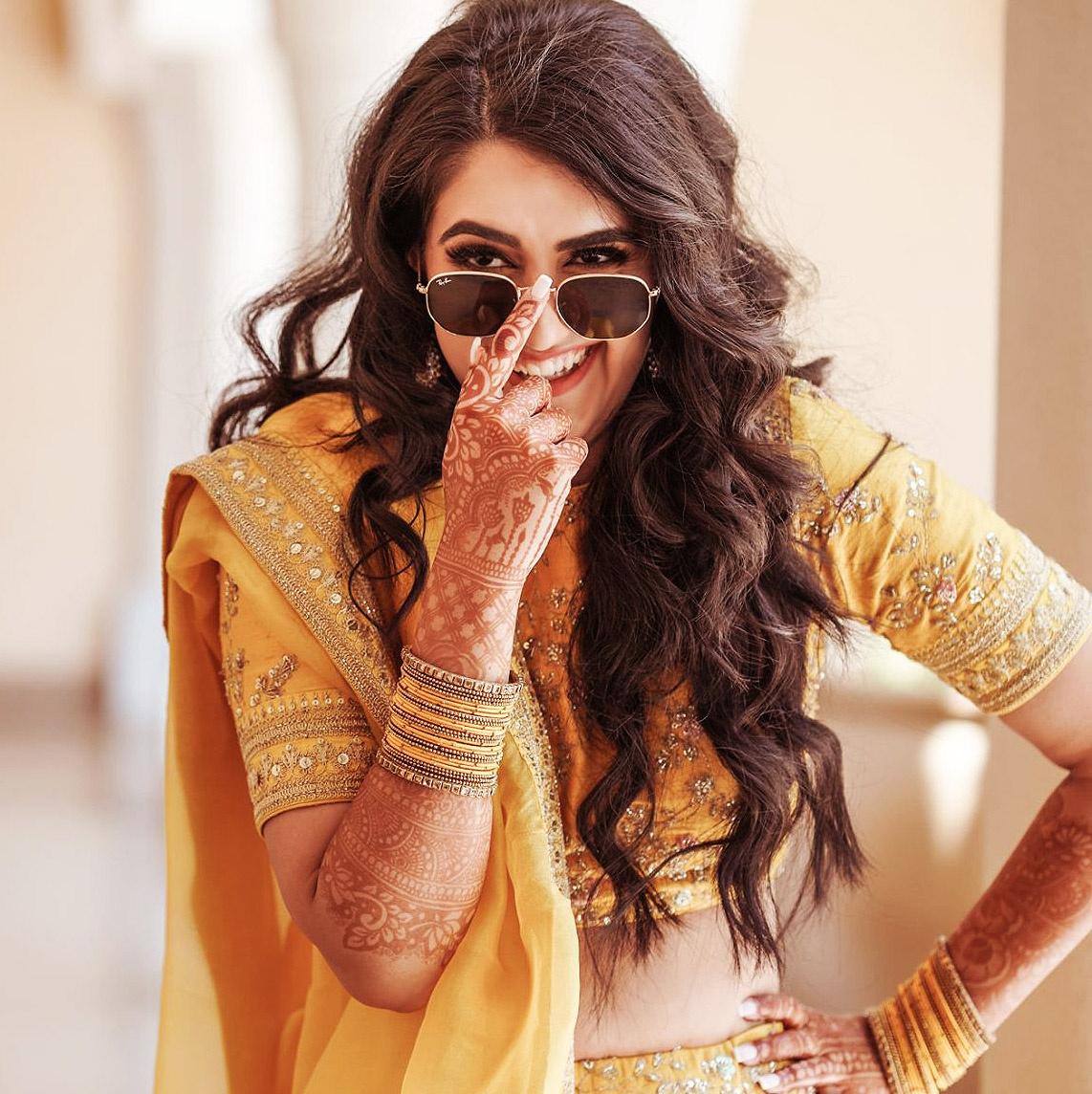 This is one of those bangles images that would be perfect for a Sangeet, Haldi ceremony, Mehndi, or an Engagement party. The glittering yellow glass bangles combined with white stones or oxidised gold ones are one of the traditional favourites of brides. Team them up with your yellow lehenga with golden embroidery and you're ready to dazzle!
Traditional Green, Red & Gold Bangles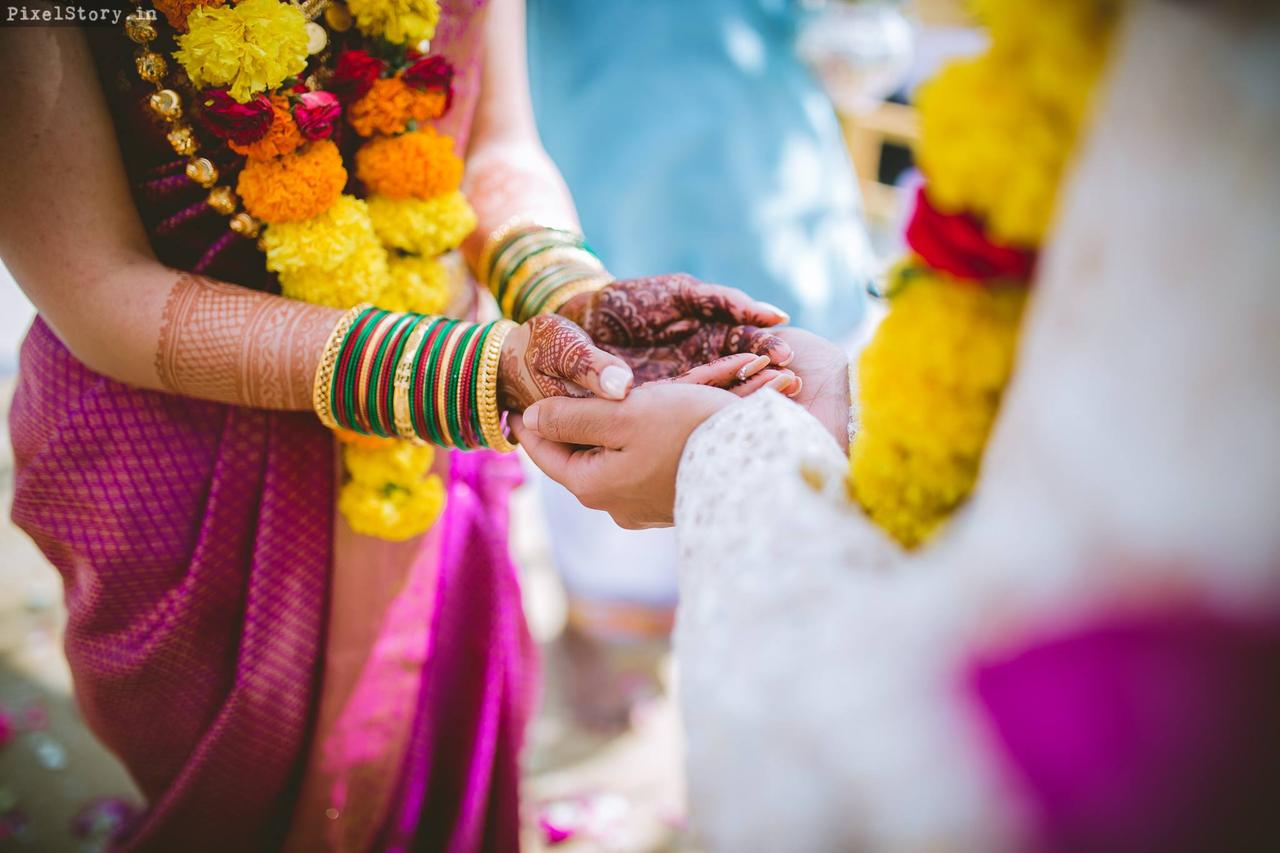 Other than the red bangles, you can try on other vibrant colours for your glass bangles too, teamed up with the gold Kada. Match the colour of your bangles with your silk saree or lehenga and also use the contrast of your Pallu colour. The occasional gold Kada would add depth to your whole bangle set making it the perfect jewellery for your wedding.
Gold Bangles & Shakha Pola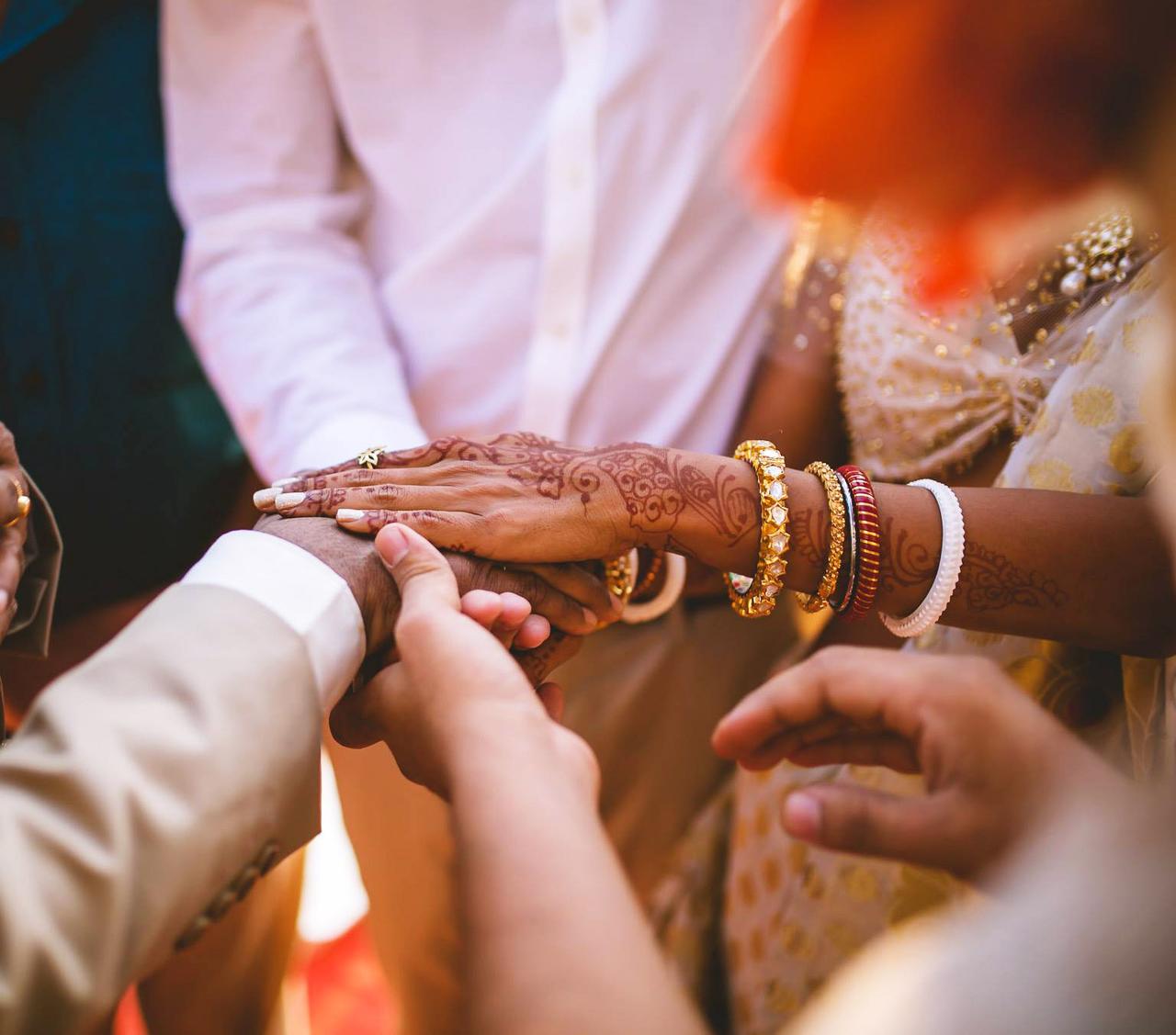 All set to become a Bengali Bodhu? Then adding a pair of Shakha-Pola to your bangle inventory would become inevitable. Although you'll find the white conch shell & red coral bangle images mostly in Bengali weddings, any bride can totally fashion this pair of red & white Bong bangles along with the gold ones on their wedding! It's about looking gorgeous, after all!
Marathi-style Green Bangles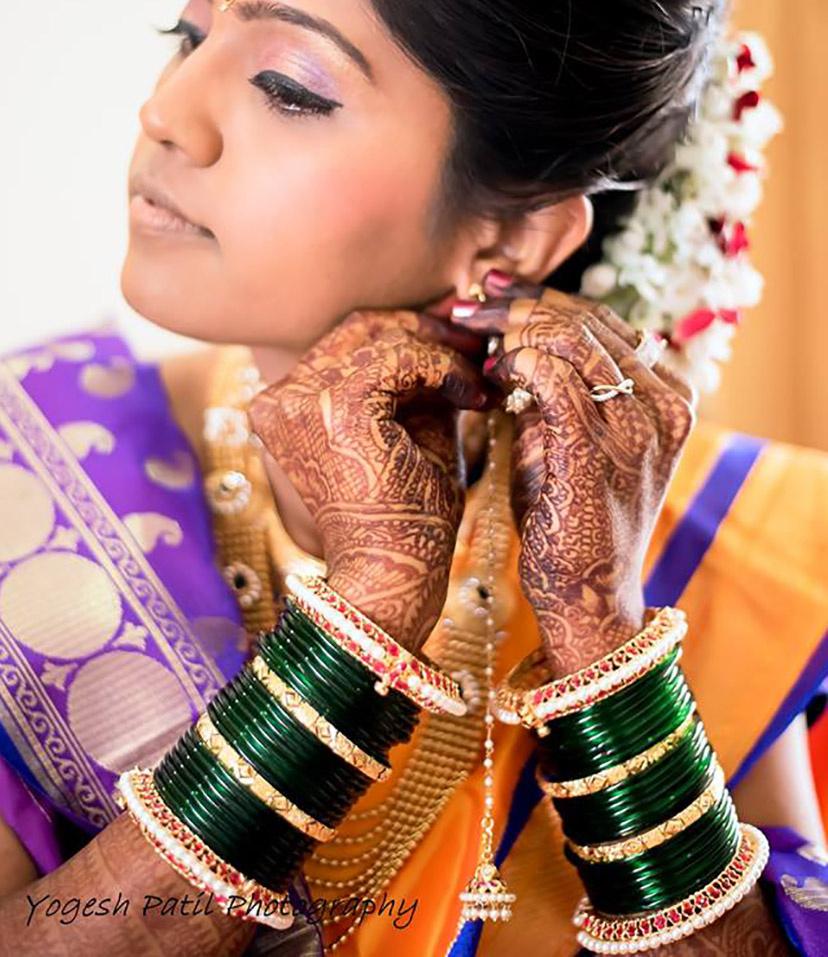 When you're watching a Maharashtrian wedding, you can't help getting awed by the green bangles—a Marathi Mulgi wears as an essential part of her bridal attire! So if you too just love the combination of a fiery orange Nauvari saree and decking up your arms with gold and green bangles, we say...just go for it!
Whether you want to go all traditional on your wedding or you want something more contemporary and fusion for your pre-wedding ceremonies, these bangle images will give you some idea on how to mix & match and style them right. You must also keep your outfit in mind while choosing your bangle styles. For example, if you're wearing a heavy Kanjivaram saree, the best option would be thick traditional gold bangles along with your other temple jewellery. Or maybe you could go for creative rustic bangles for your pre-wedding shoot and Sangeet. Try out new things and don't be afraid to experiment!
Want to make a statement with your jewellery? Take a look at some dazzling oxidised silver jewellery options.